If only it didn't left me in some sad circumstances.
I was hunting this watch for several years before being able to find one in Paris, on the 7th of November... 2008. I was totally crazy for that Langematik, for some good reasons: Its 37 mm case, which is big enough for me, a platinum case which offers a nice density, the superb enamel dial with its gorgeous Red XII and a very pleasant depth and warmth, and a nice looking automatic movement with a three quarter rotor.
This is a watch I wore a lot, with an intense pleasure till the 18th of January 2011... But that, you already know.
The cruel thing is that before leaving Paris for the SIHH, I wanted to take it with me, for the watch fair, and I stupidly forgot it...
At that moment, I was lucky enough to own the three most important Lange watches, from my point of view: The Datograph, first, then this Langematik Anniversary, and last but not least, the sublime 1815 Moon Phase Hommage to Emil Lange. A platinum threesome by all meanings!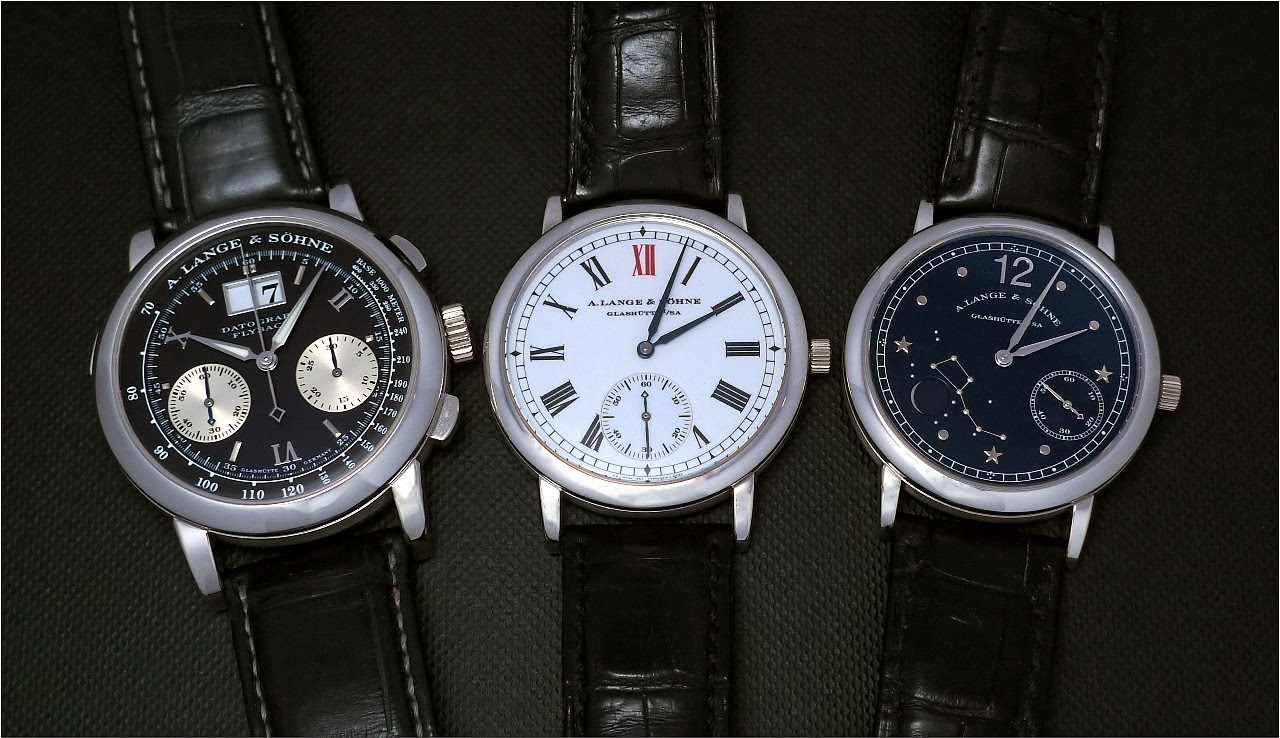 So, three weeks ago, a good friend offered me to borrow his Langematik Anniversary for one month... I must confess that I hesitated a bit, as I still feel the miss, deeply.
But on another side, I wanted to feel the watch once again, and I accepted this very kind offer.
Believe it or not, but once I had it with me, it took me some days before putting it on my wrist. I fell in love, once again. Deeply.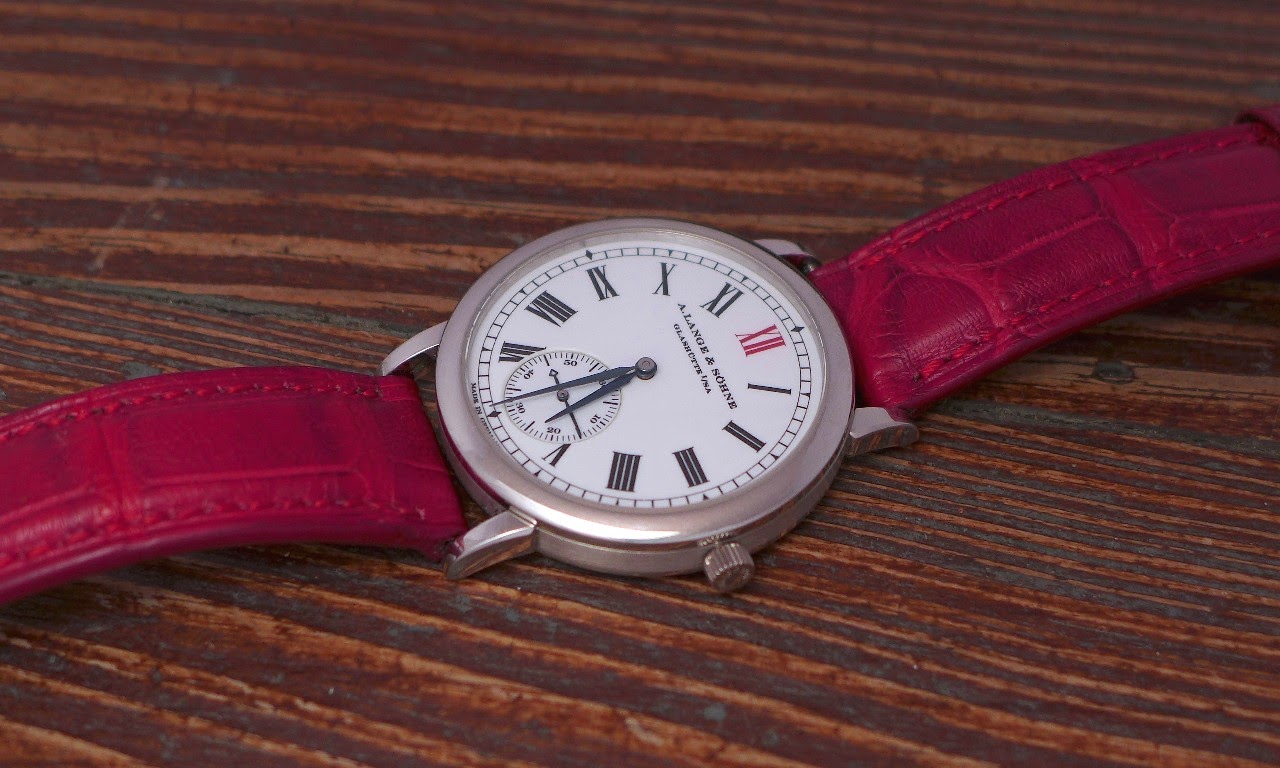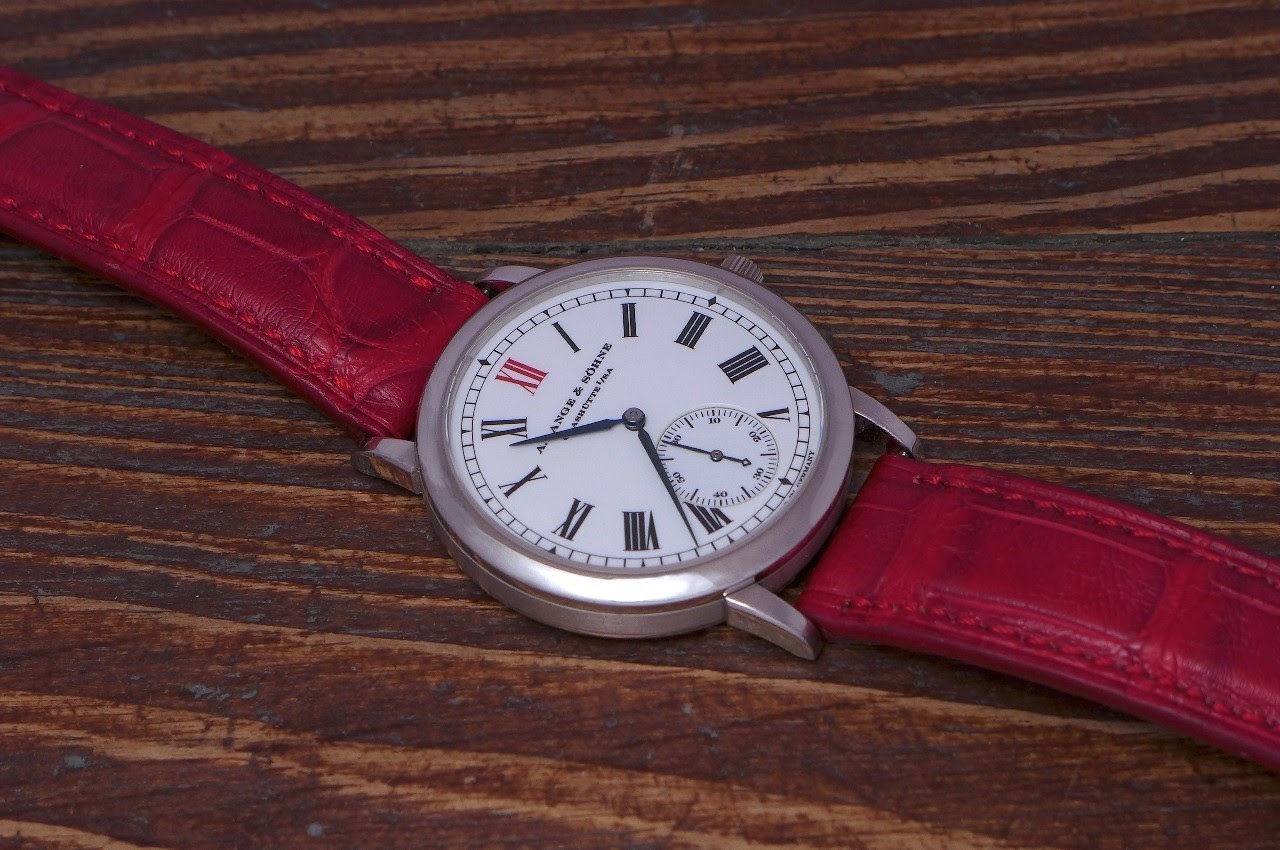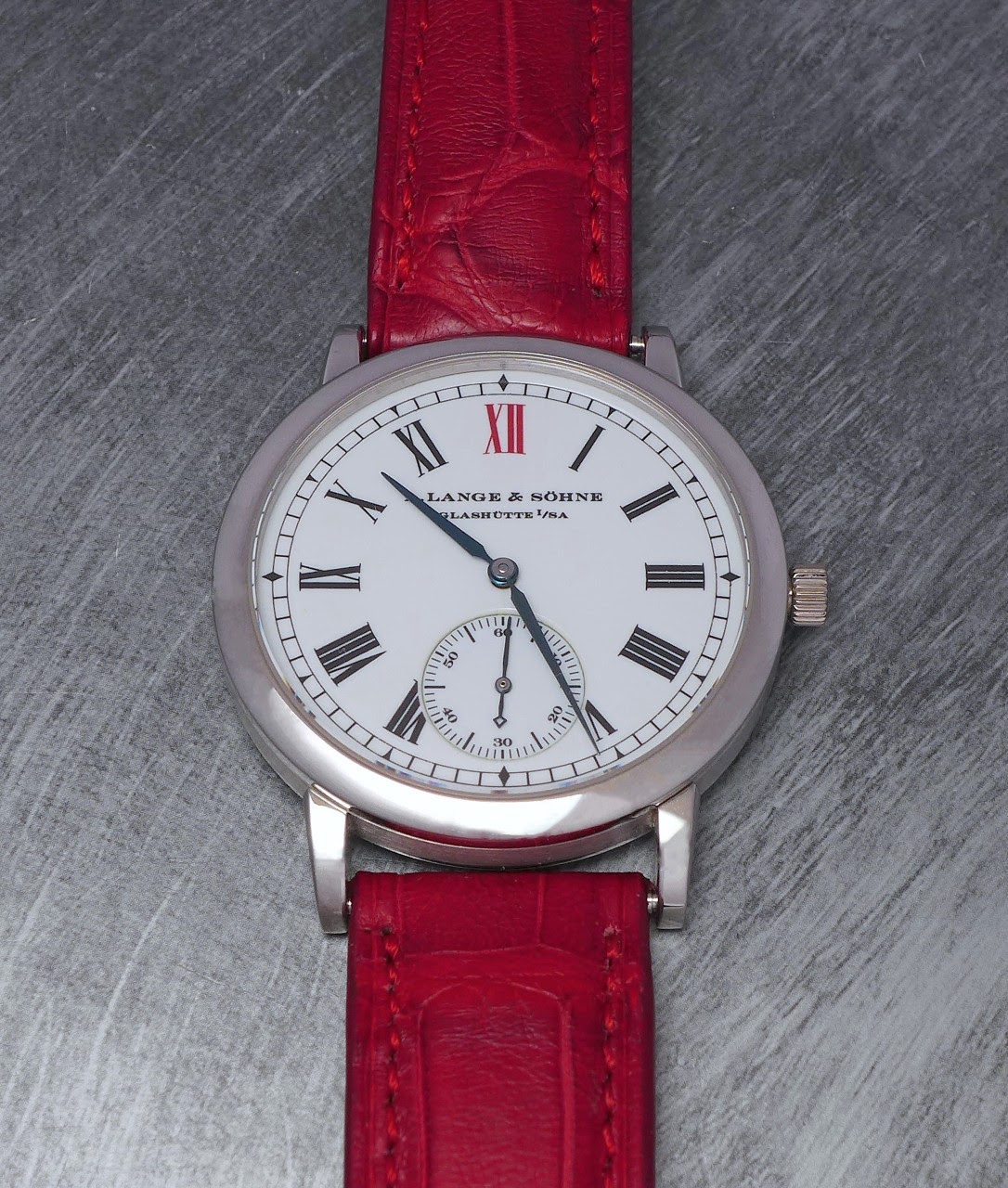 Ok, I received it with a red alligator strap. Which was funny, at the beginning, but a bit too much quite quickly. So, I opted for its original black alligator strap, which is one of the best combination for that watch. The black strap enhances the natural elegance of this Langematik Anniversary, better, it exalts its beauty, and specially the dial which is the more bewitching part of it.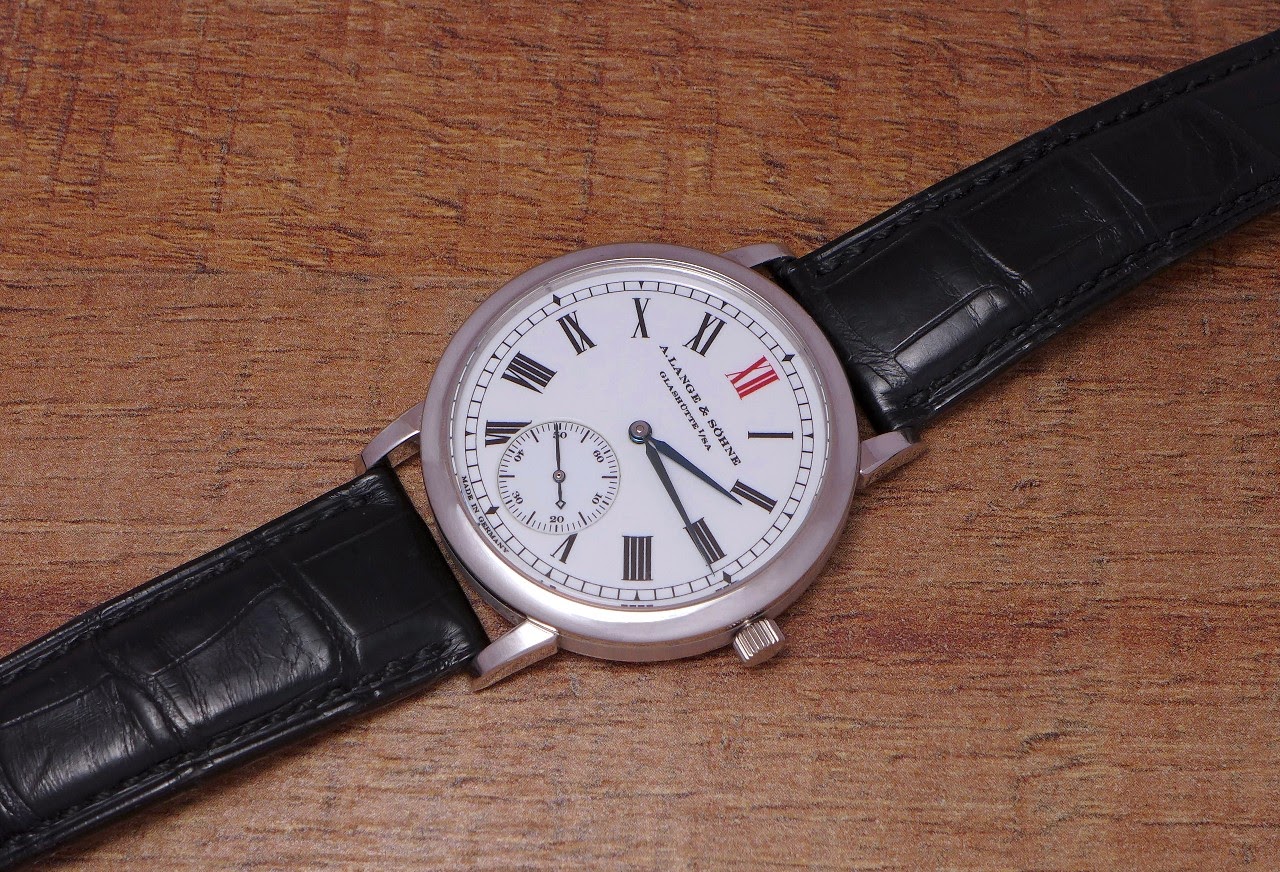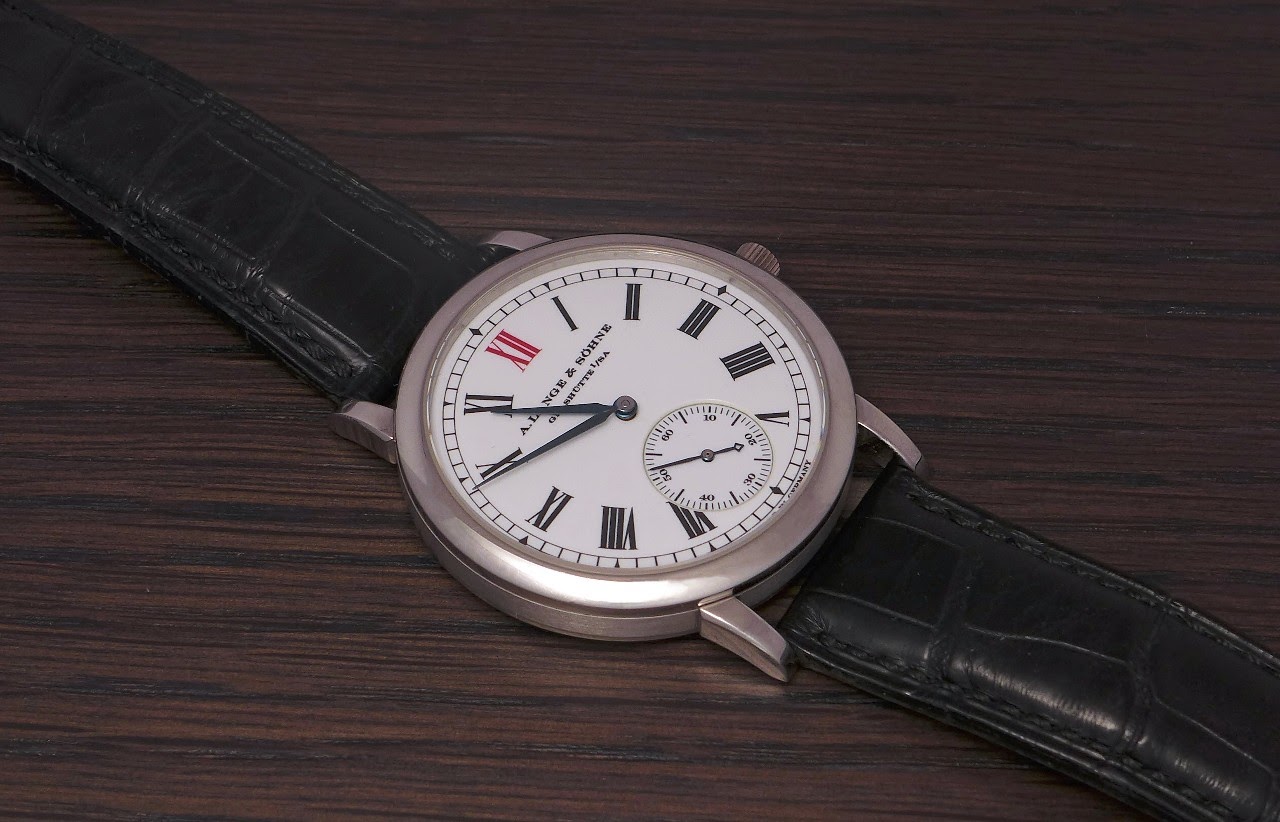 One picture of the movement, which is worth a look, even if the automatic construction takes some place, but which is, as I said, a nice looking one. Very german but beautifully decorated: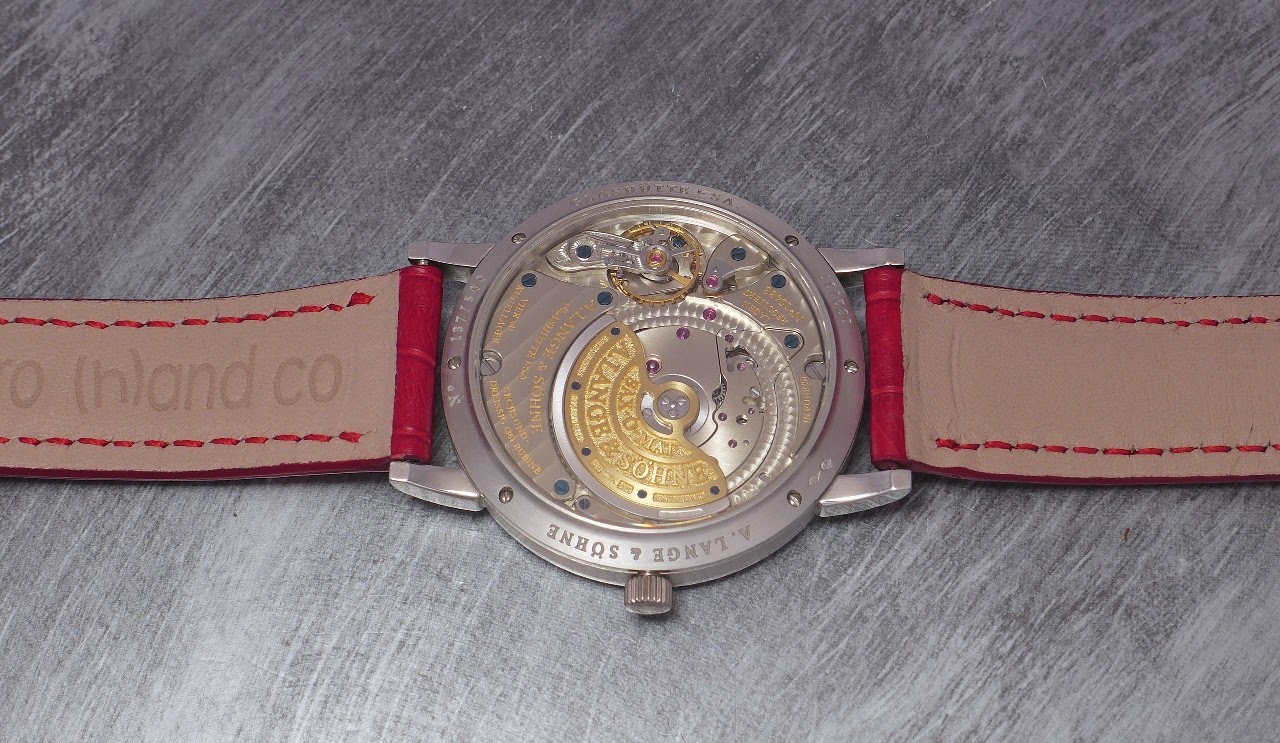 Now the problem will be to give it back to its owner... But it is better to live and love than living without loving.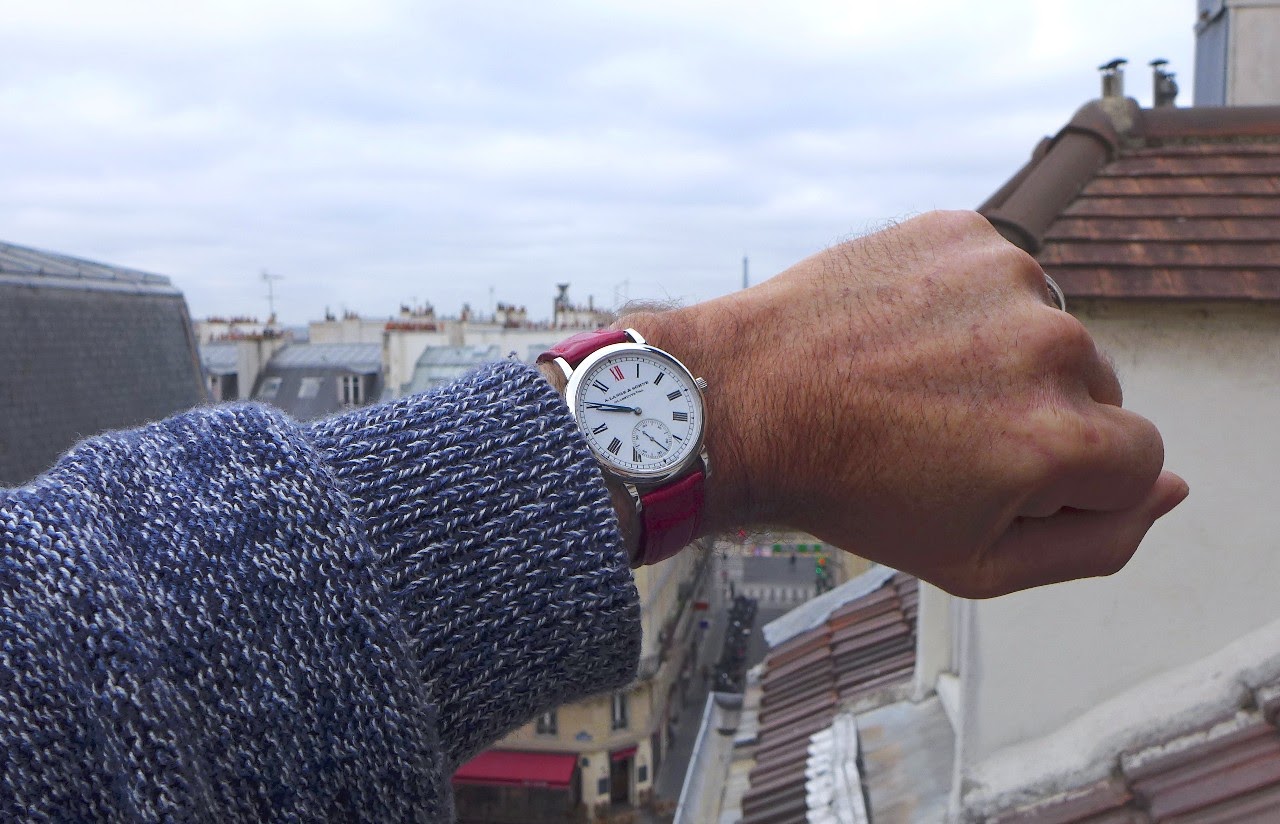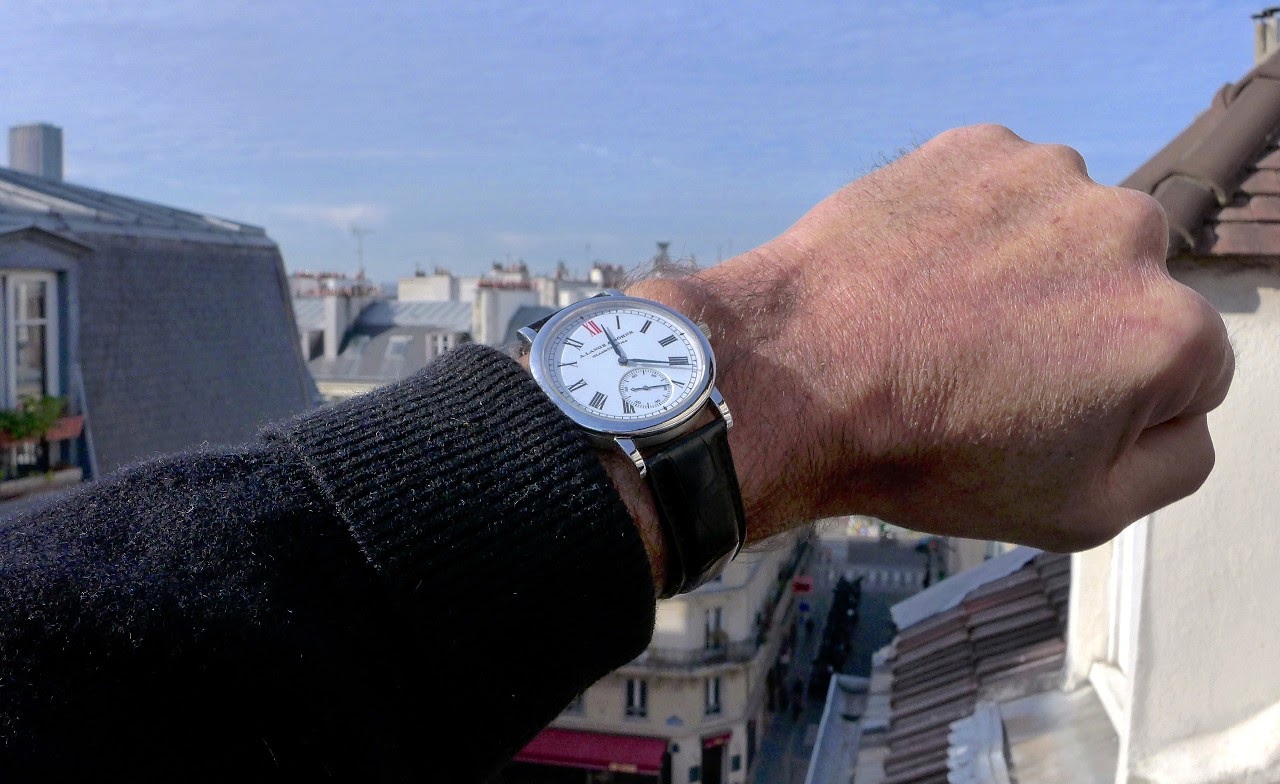 The other problem is that it is very challenging to take some good pictures of it, because of the round bezel which catches all the reflections, and the enamel dial which is very hard to capture. But I hope you will enjoy the fresh pictures, though.
Clearly one of the watches I regret the most, with the Vacheron Les Historiques Chronograph in platinum and its salmon dial, the Datograph in platinum, and the Jaeger LeCoultre Duometre à Chronographe in platinum, just to give you an idea of how I ranked it.
Best,
Nicolas