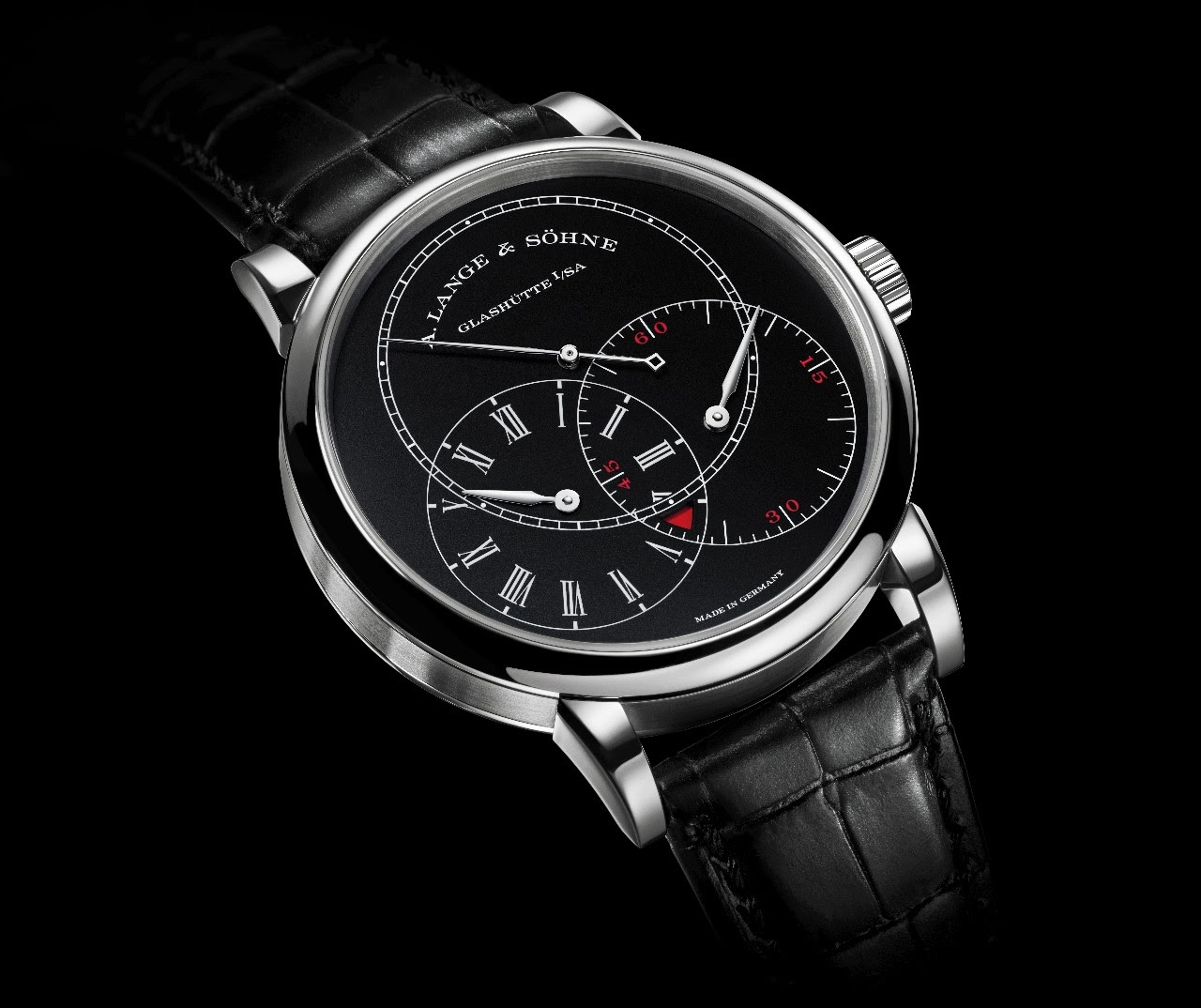 With the unveiling of the Richard Lange Jumping Seconds in white gold / black dial, this year, I smiled.
I smiled because when Lange introduced the first version of this watch in 2016, with its platinum case and its silver dial, I wrote: "
The only thing I would have liked is a black dial, something more powerful, strong looking, maybe, or an enamel dial. "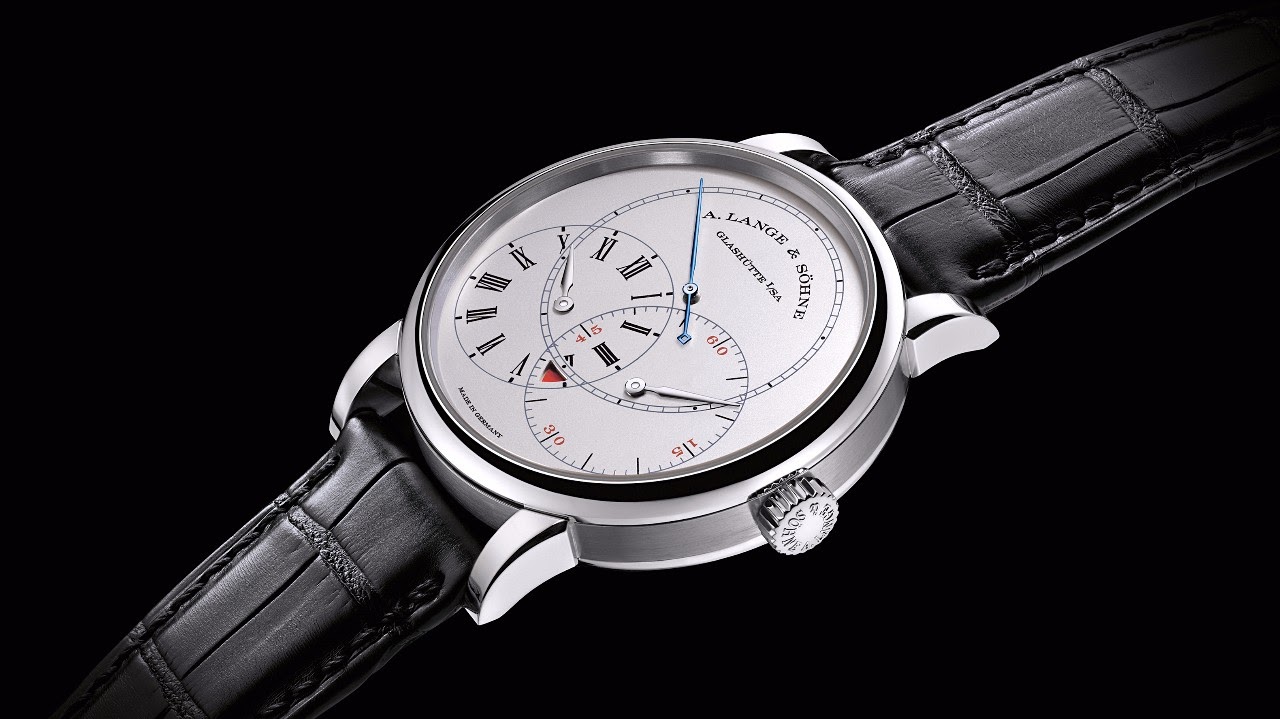 Lange made my wishes come true. We don't have an enamel dial, that's fine, but we have a superb black dial made of silver, while the hours and minutes hands are in gold, while the seconds hand is in rhodium steel.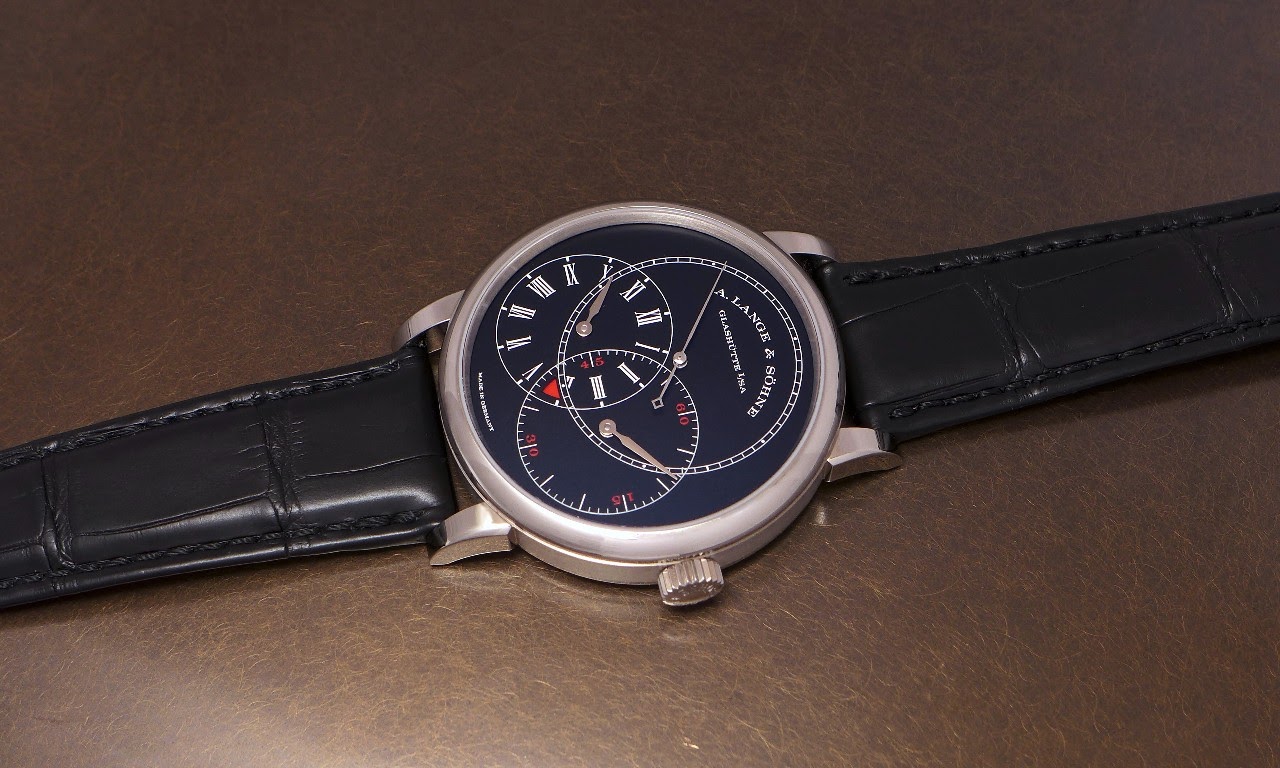 Last detail about the dial, the small aperture at the junction of the hours and minute sub dials is here to inform the lucky owner that it is time for him to wind the movement, the white " disc " turning to red when the watch only has 10 hours of autonomy remaining.
I would have loved to also have a platinum case, instead of white gold, but that choice doesn't ruin my dreams.
This is now a superb looking piece, with a lot of character, which is not too big ( 39, 9 mm ) nor too thick ( 10, 6 mm ).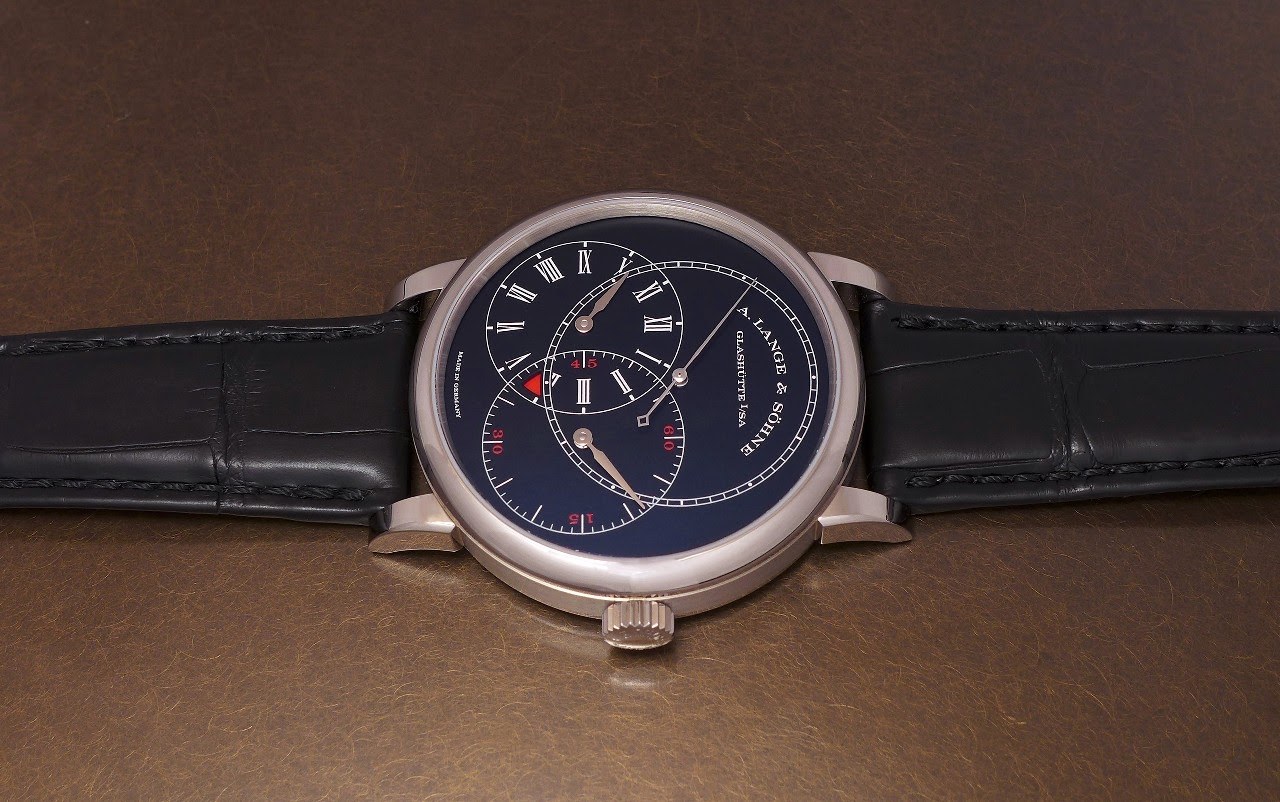 And certainly my favorite among the three: Let's not forget the rose gold version introduced in October 2017!
Another good news, this white gold version is not a limited edition.
The Richard Lange is a piece of fine horology, but Jumping Seconds certainly belongs to High Horology.
Its sober look hides the fact that we don't only have a jumping seconds mechanism, which is obvious when you look at the prominent place of the seconds sub dial in comparison with the hours and the minutes, but we'll also be happy to know that the Richard Lange Jumping Seconds has an exclusive constant force escapement, which insures an equal amount of energy during the whole power reserve ( 42 hours, here ), while, on most of the watches, the amplitude decreases with the power reserve, to make it simple to understand.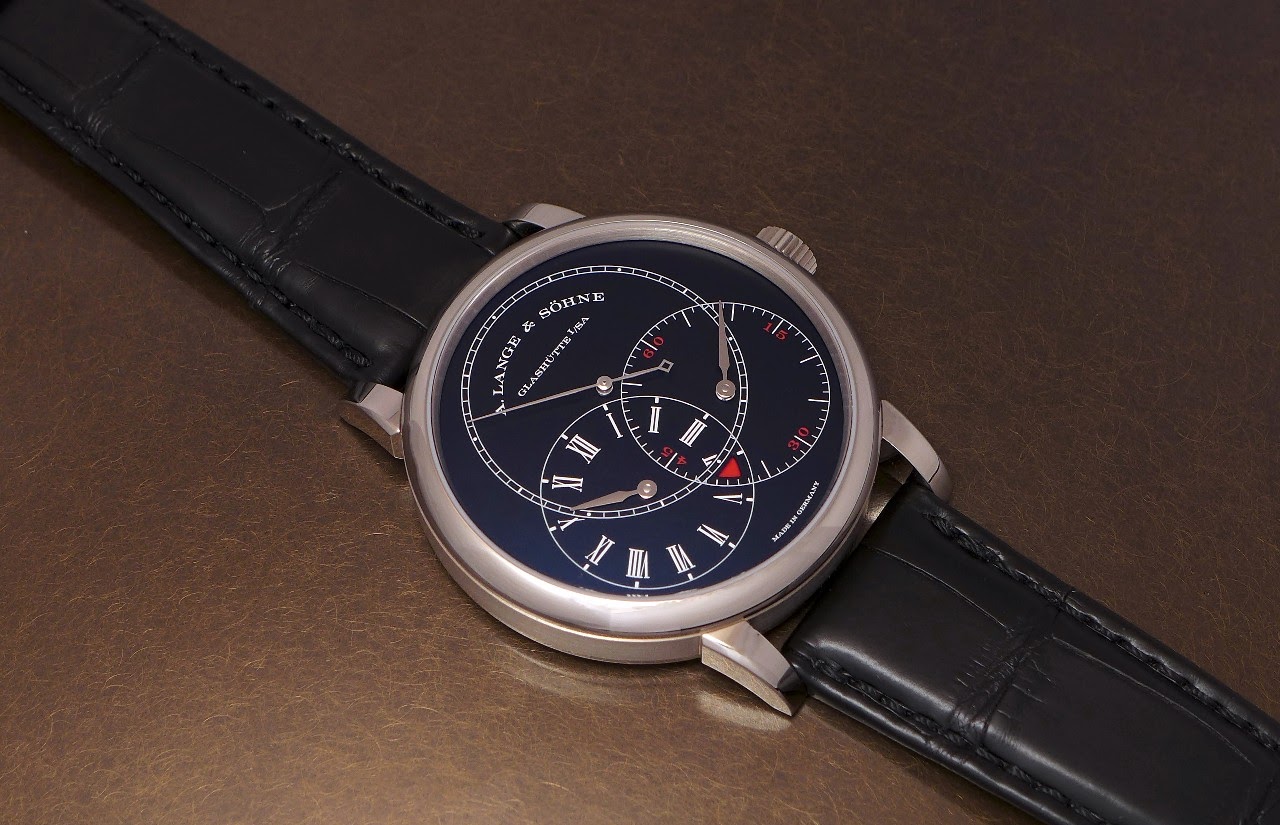 We will not forget that it also has a zero reset mechanism for the seconds, when puling the crown.
So to sum it, we have a characteristic jumping seconds, a zero reset seconds, a strong and very special look, a constant force escapement, an elegant case, and last but not least, a superb movement, the Cal 094-1, with its 390 parts and its typical Lange finishings, such as the swan neck, the engraved balance cock and the gold chatons.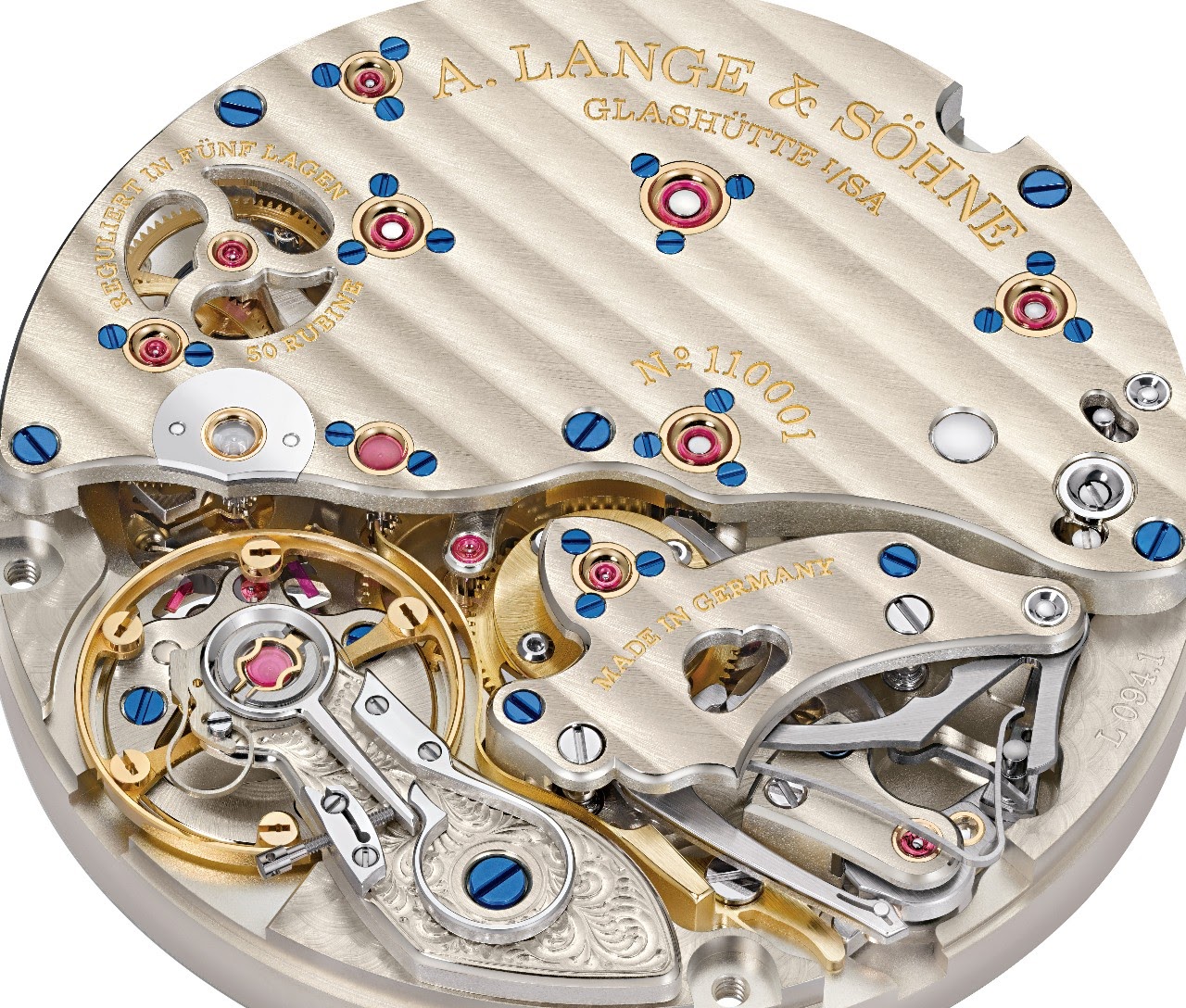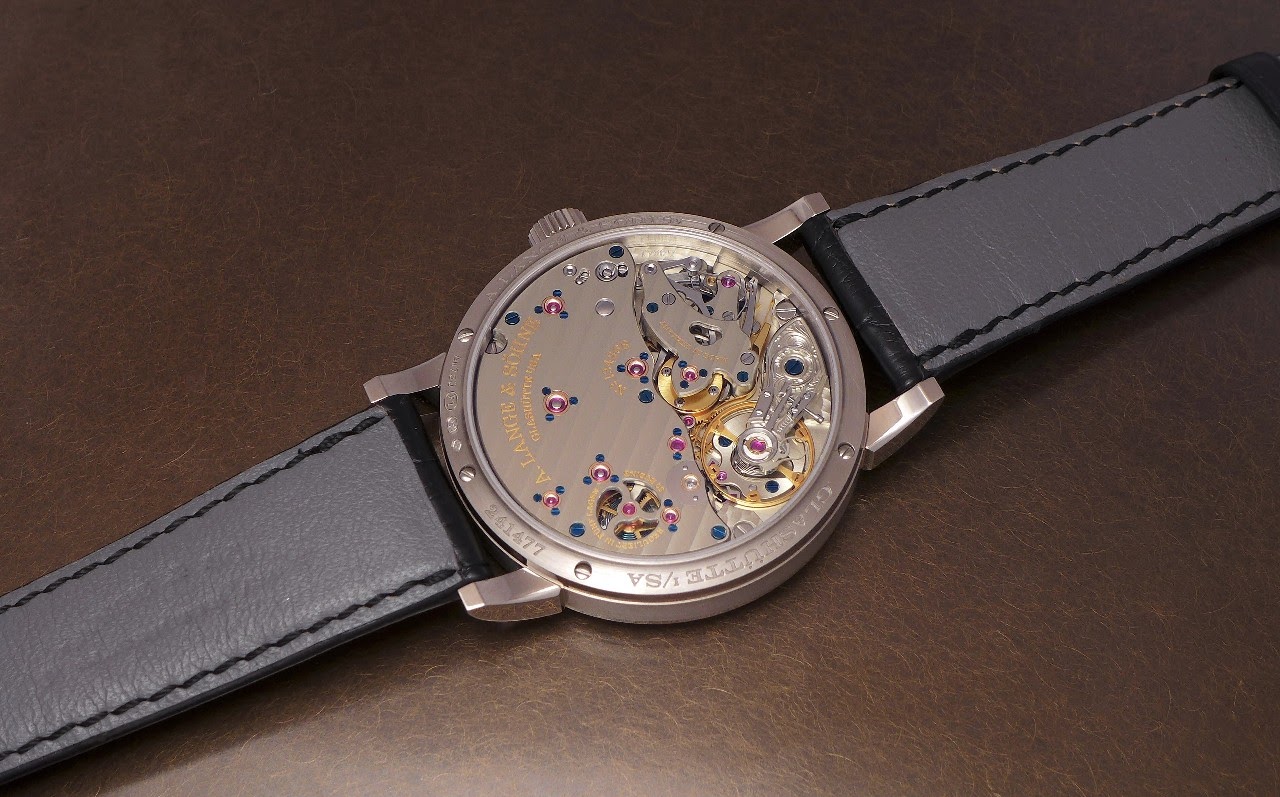 To be very picky, I would have preferred a longer power reserve, but have a winner, here.
Looking forward to reading your comments and thoughts,
Best,
Nicolas