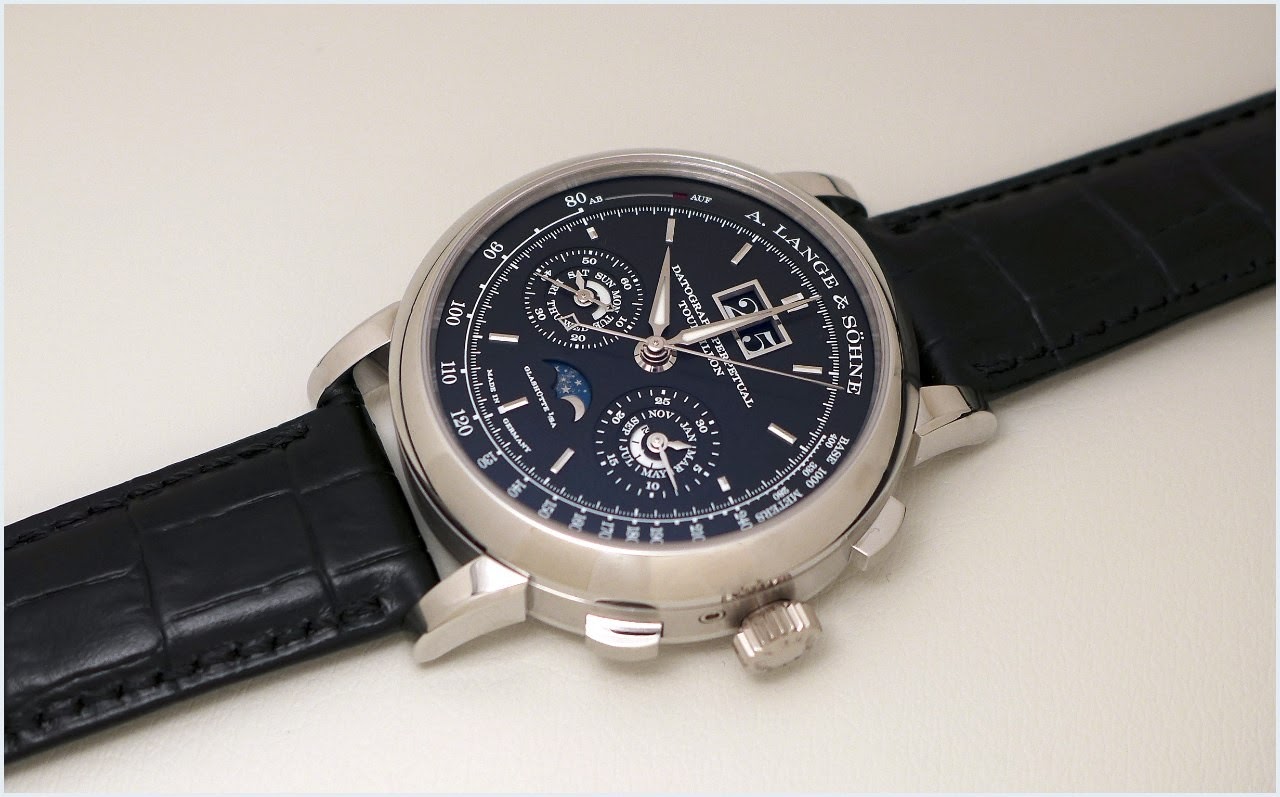 This year, a second version has just been unveiled, in white gold, this time.
The only other difference, case metal apart, is the color of the dial. Indeed, Lange opted for a dial made in pink gold, with rhodium gold hands and applied indices.
You also have a discreet power reserve, located between 9 and 10 o' clock, in the tachymetric bezel.

The dimensions are the same, not too big, with a diameter of 41, 5 mm, but a tad thick , with a height of 14, 6 mm.
But you have to keep in mind that you have a stop second Tourbillon, a perpetual calendar with moon phase, and a flyback chronograph with jumping minute in the same watch... And a generously sized movement ( 32, 6 x 9 mm ) made of 729 parts, with 59 jewels and 5 screwed gold chatons, including one diamond end stone, with a power reserve of 50 hours.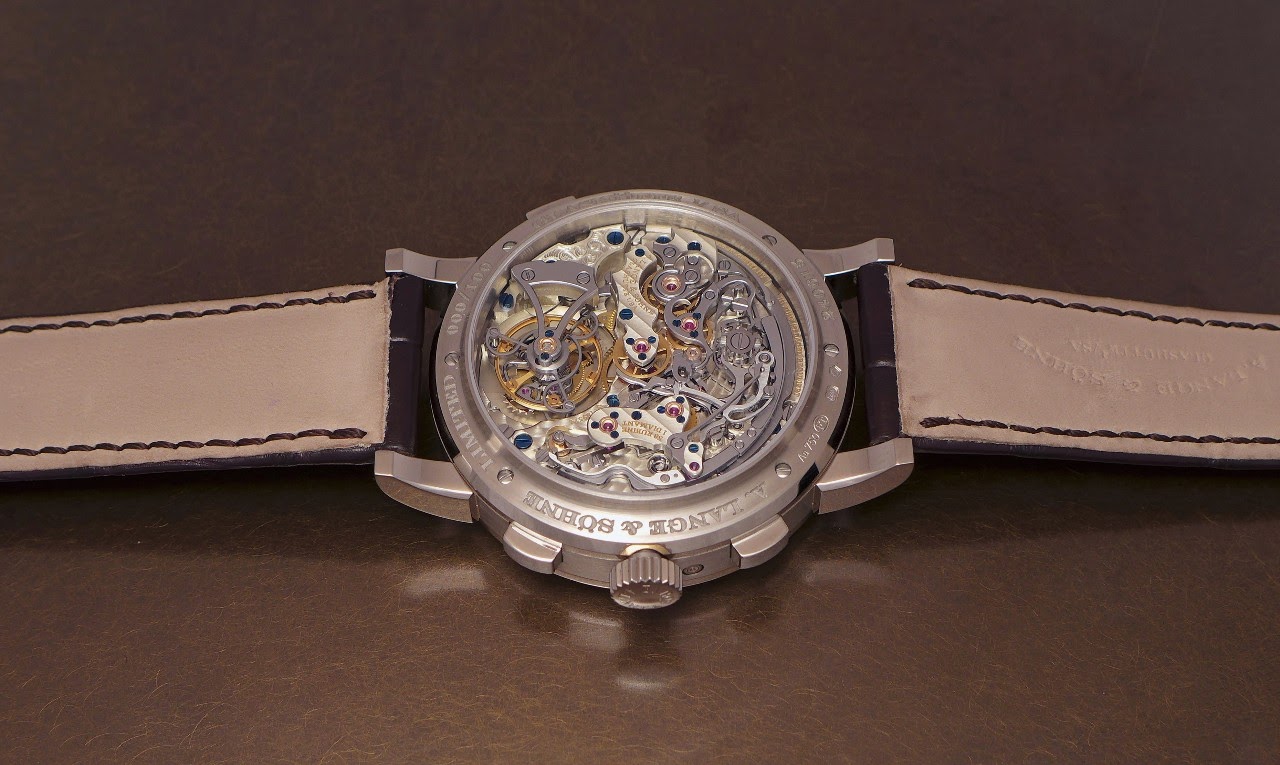 I can only add that this movement, the Cal 952-2 is a feast for the eyes. Superbly finished and decorated, it also has the good taste to display the superb tourbillon in the back side, for the selfish pleasure of its owner.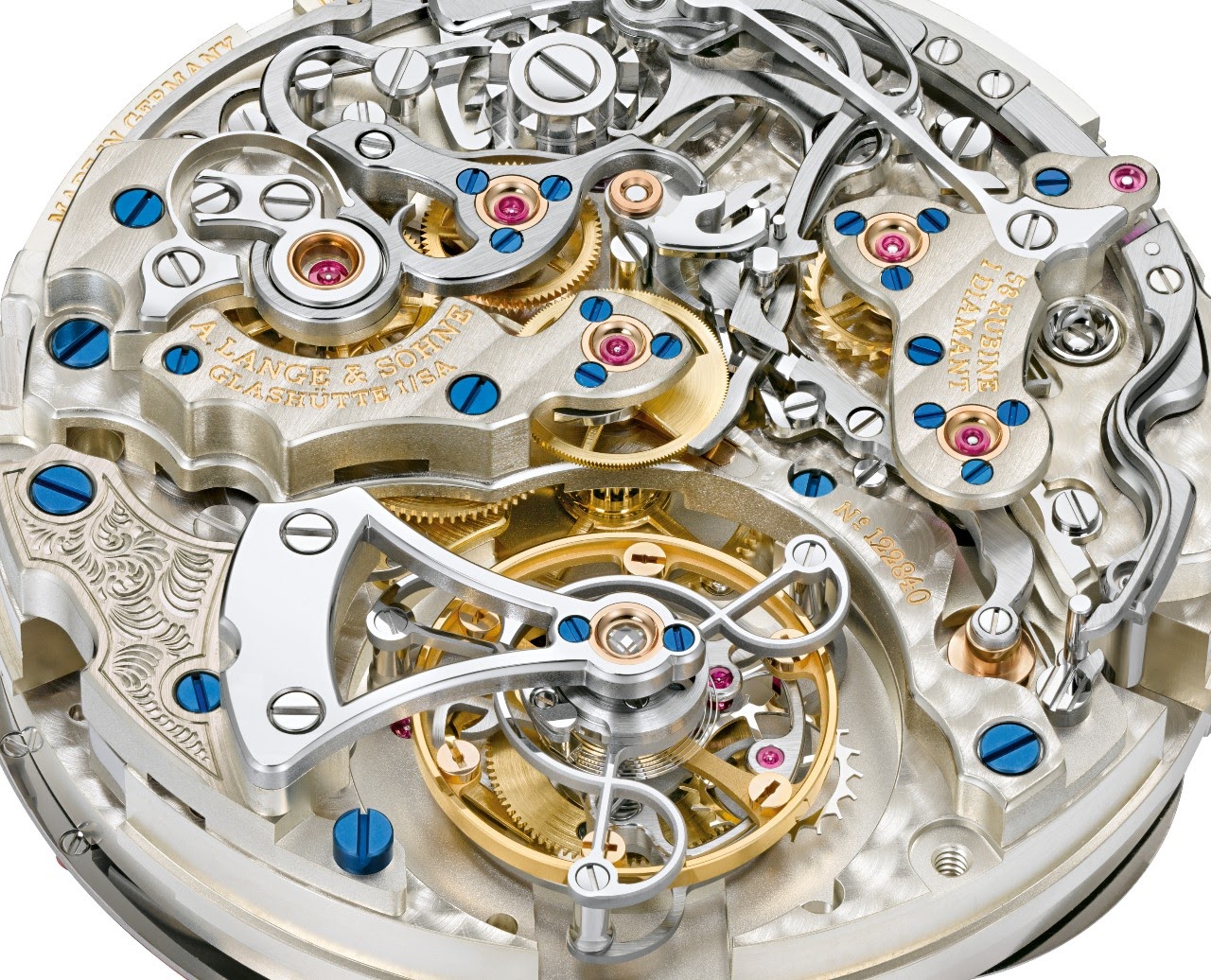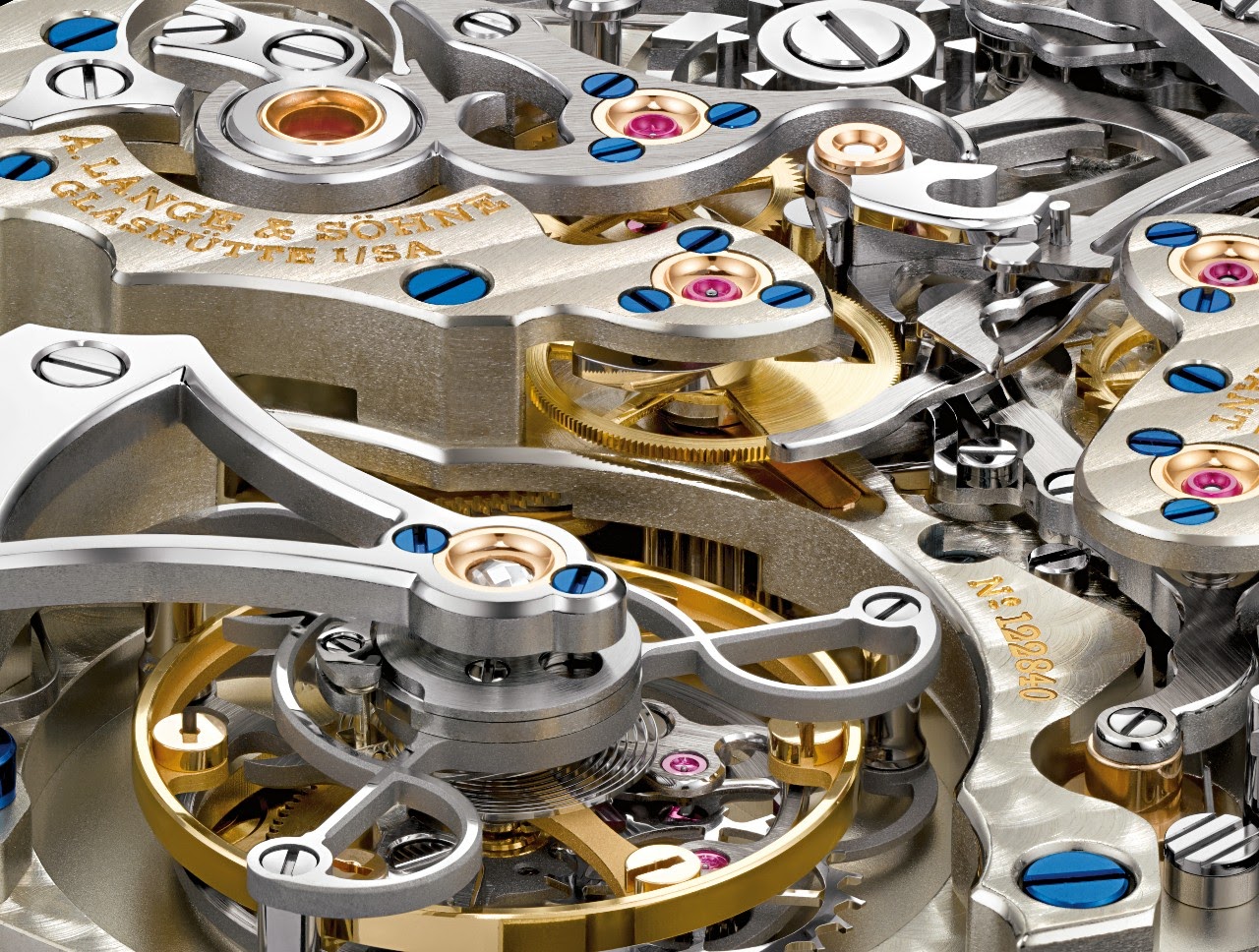 The pusher at ten o' clock allows you to quickly adjust the calendar in a synchronized way. A perpetual calendar you can also set through the recessed correctors on the side case.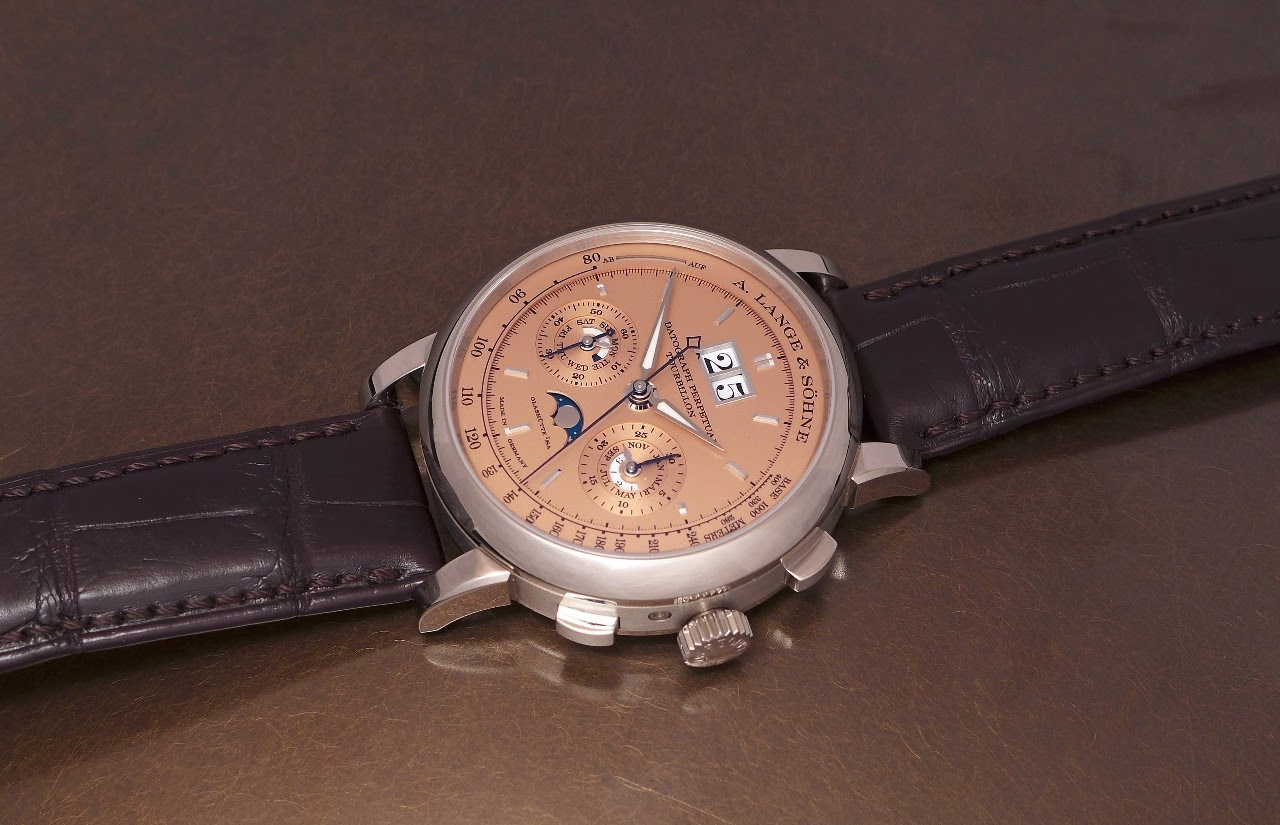 Aesthetically, I like the platinum case / black dial combination a lot. It is powerful, not austere at all, elegant.
The white gold case / rose gold dial is a step above in terms of elegance and class, less powerful.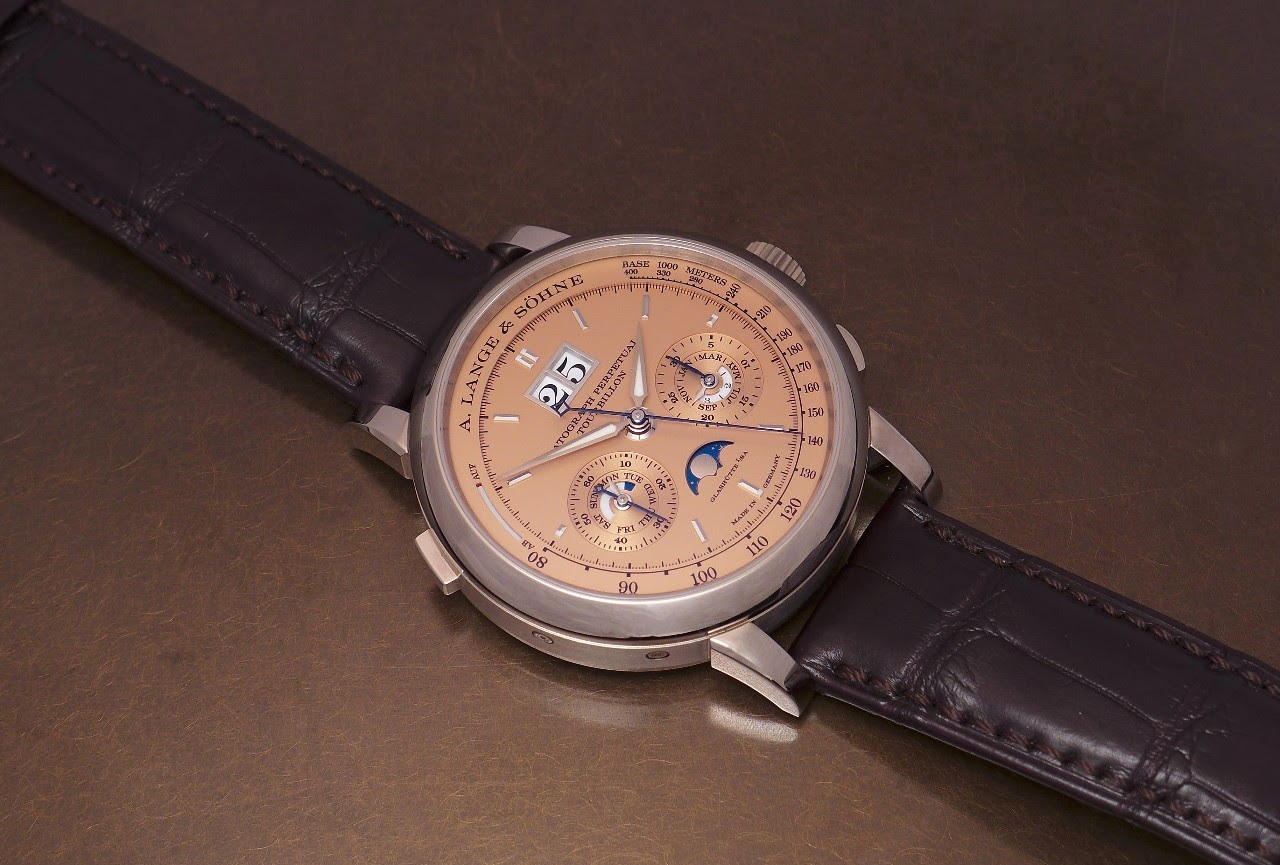 In both cases, this is a superb time keeper. The only problem is that the perpetual calendar is not top legible, but it will give you a good excuse to spend more time looking at the dial to get all the informations.
And I don't see the point of having luminous in these hands, on such a piece...
Other than that, without being a novelty, this new iteration has a lot of charm.
Looking forward to reading your comments and thoughts,
Best.
Nicolas