I never owned a car for such a long time! 9 years!
I just made 60, 000 kilometers with it. And the magic is still here, like the very first day I took the steering wheel.
Vintage cars can be a nightmare. This Volvo never let me down, on the road. Ok, I had to change some pieces, to repair the fuel and water pump, I had to find a solution for the brake assistance, but nothing really serious.
No, at the contrary, this good old P1800E ( 51 years old ) is a charm, a pleasure and a dream to drive.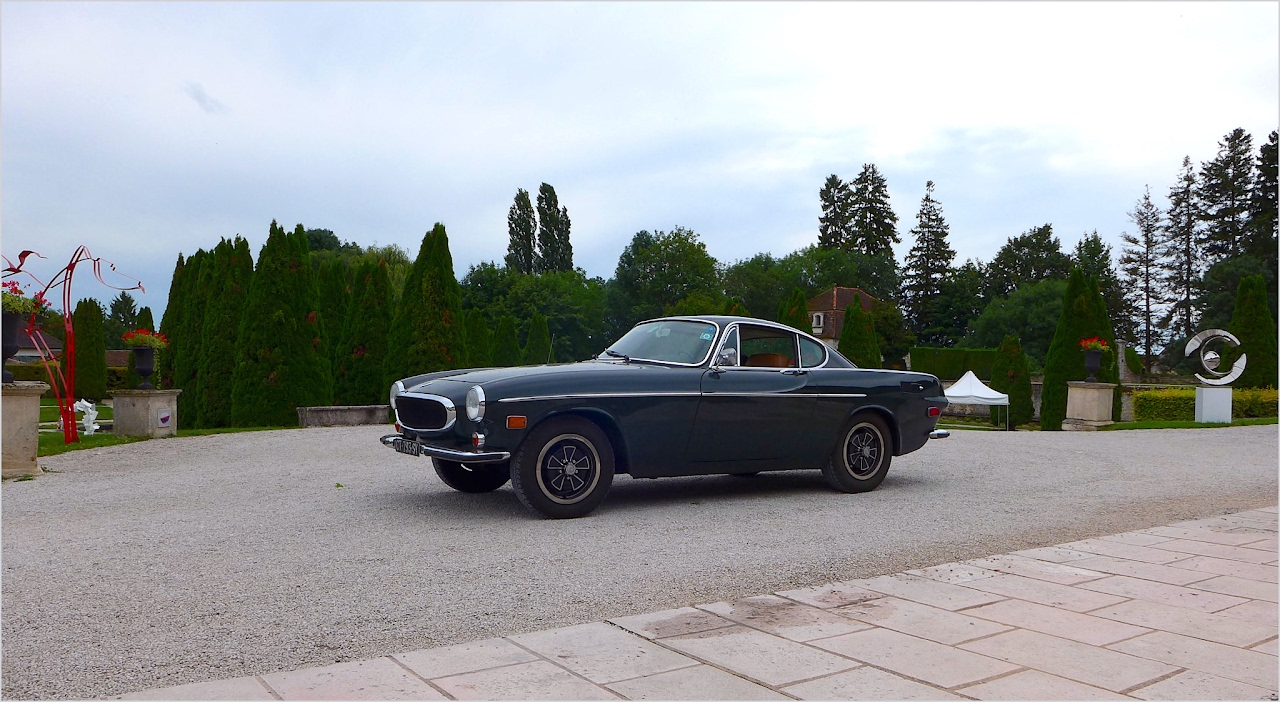 I will not be able to tell you how many car drivers, pedestrians or bikers smiled when seeing this car.It is almost everyday.
Even the cops... When they control me, most of the time, it is to talk about the car. I never got a fine with it!
This car attracts sympathy, in an era where cars are not liked, most often accused of everything, from pollution to noise, without forgetting envy, jealousy... No, this one is a fantastic smile machine.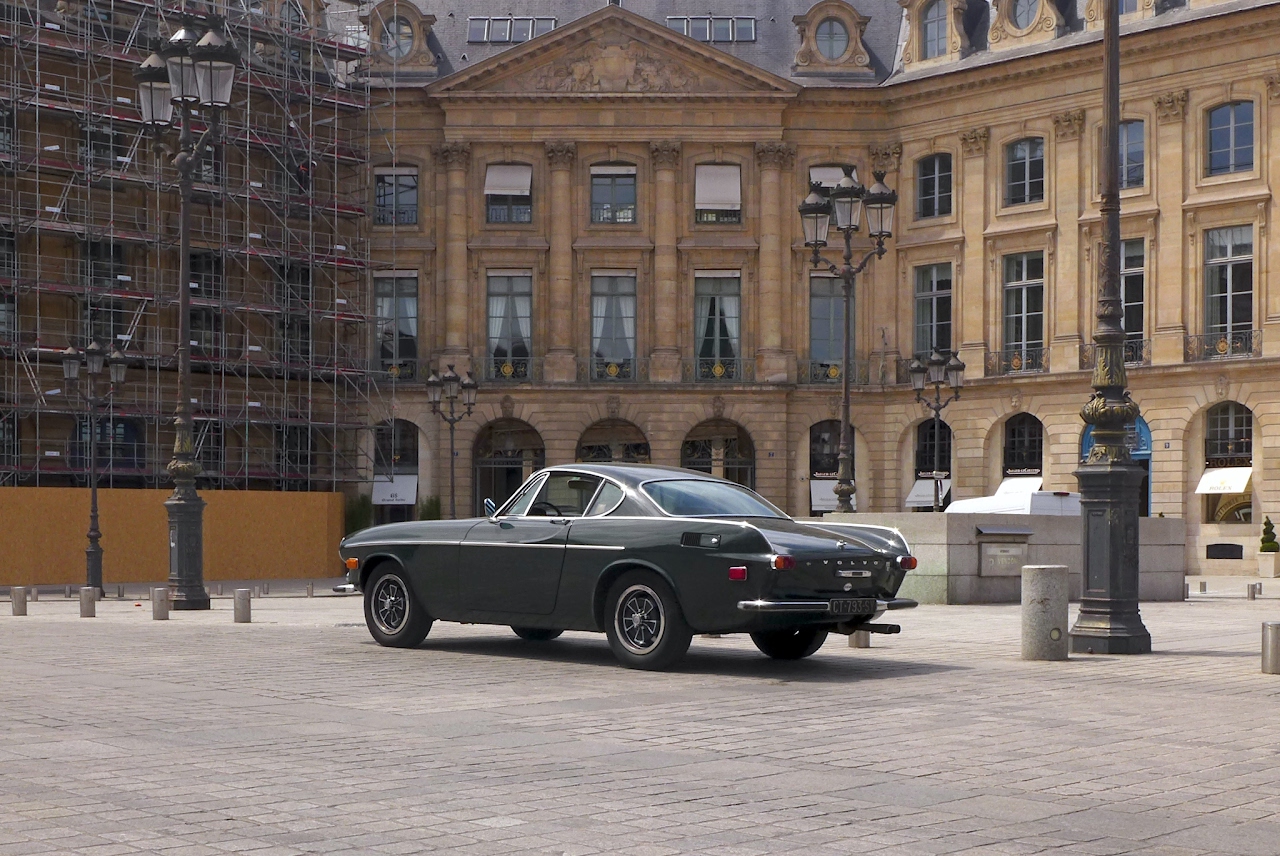 Ok, the P 1800E belongs to another era, when people knew what traveling meant. When cars were more adventures than just a tool to move from A to B point. When you needed some skill to drive them.
Here, no ABS, no steering wheel assistance, no ESP nor any kind of electronic assistance. You have to fight with the wheel, and as a good rear wheel drive, you have to be focused when the road is wet.
We are far, very far from modern cars, totally assisted, should I say... Asepticised?
Let's not forget the perfumes of fuel, leather and hot engine oil...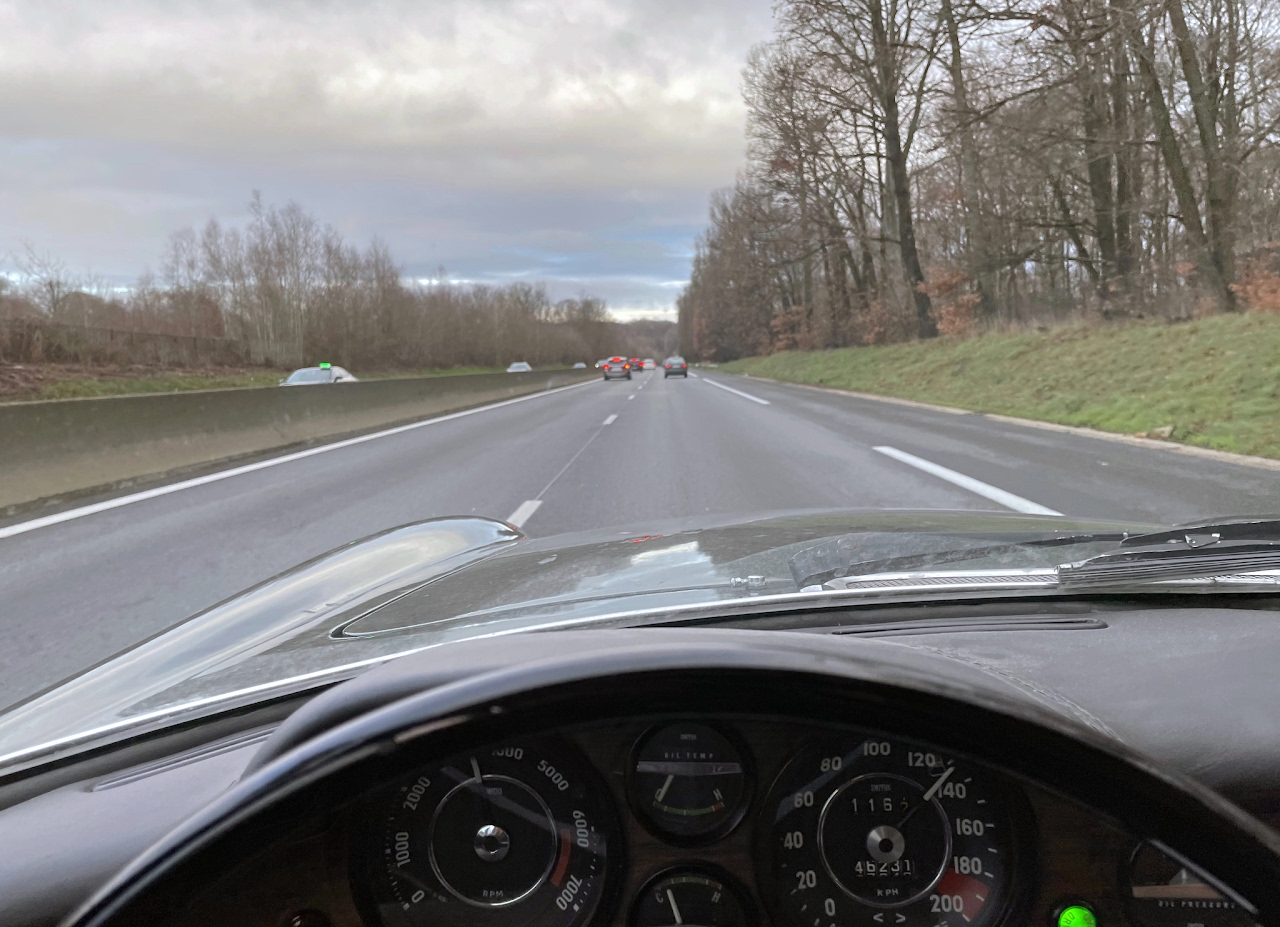 It is a totally different universe, for sure.
Another huge difference with modern cars is that you can see the hood of your vintage car. It is part of its character. And a feast for the eyes.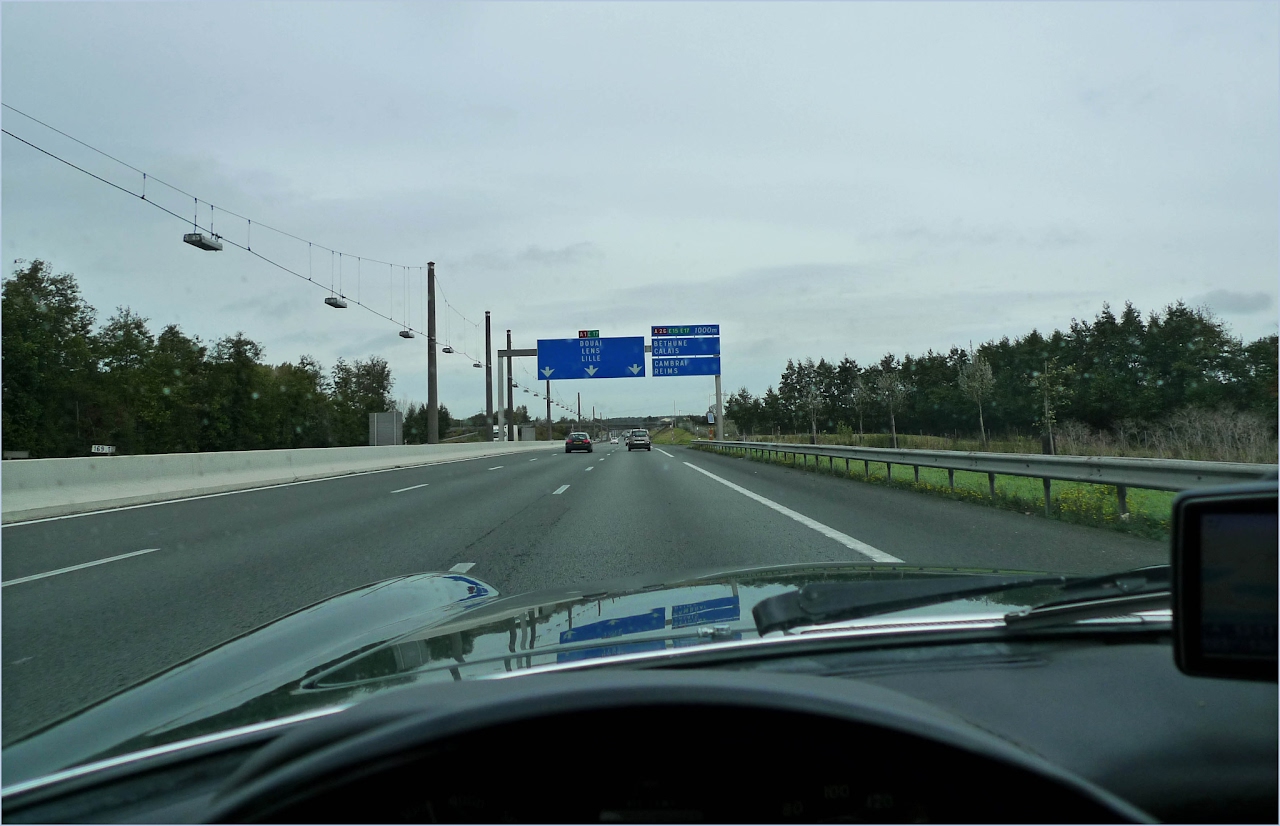 The word apart, in two pictures: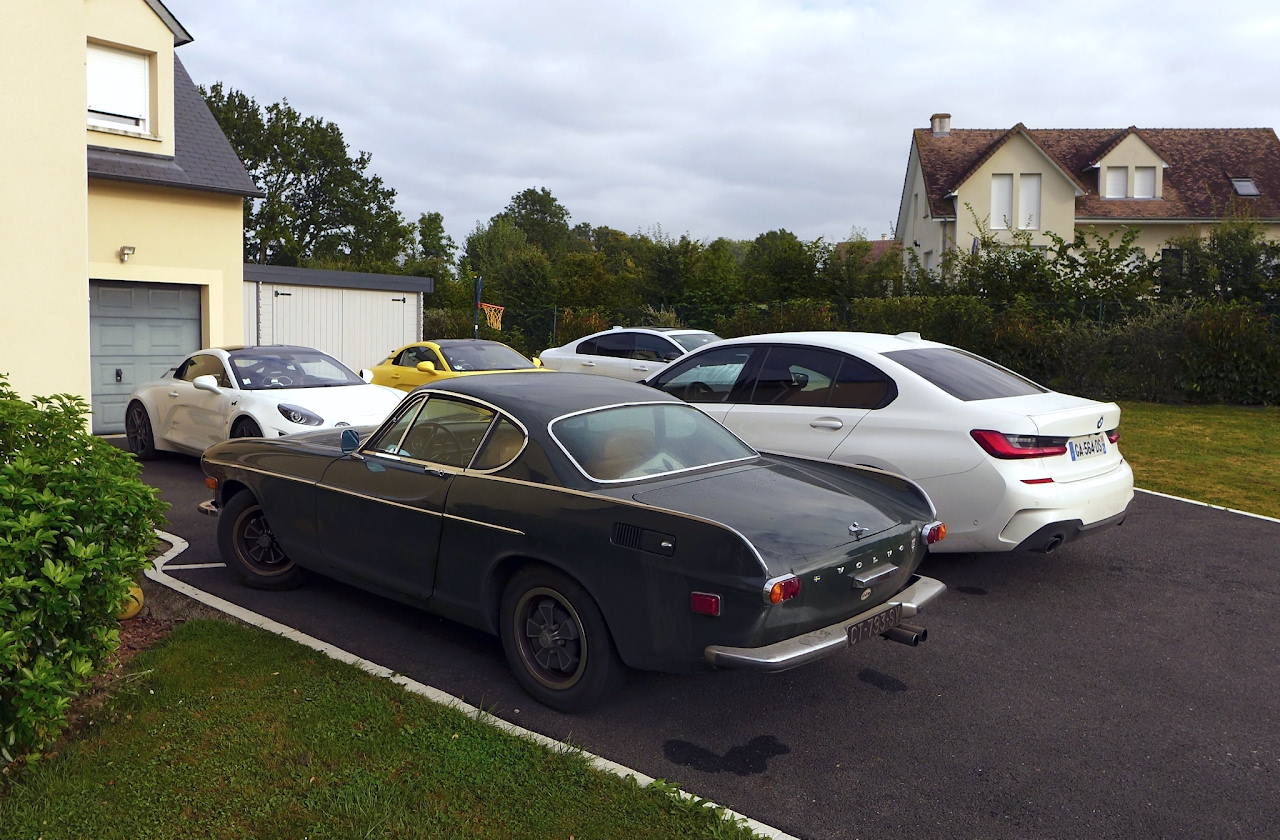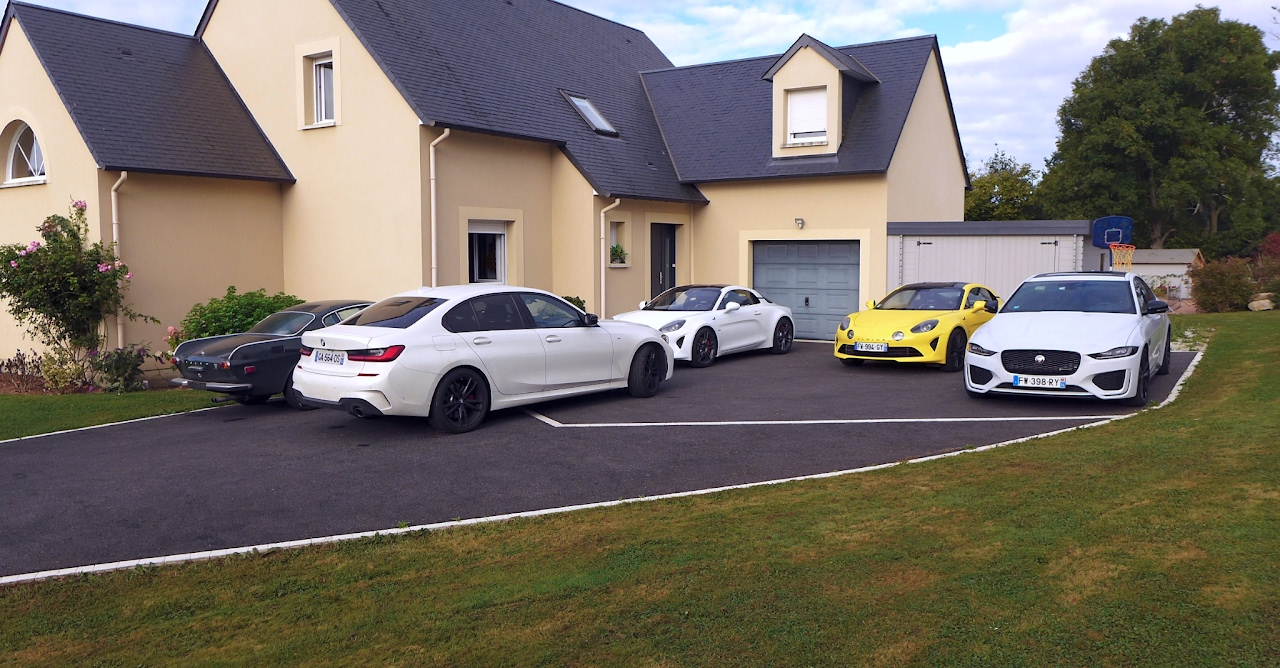 The last thing is that maintaining it will never kill your wallet. The tires? 60, 000 kilometers. I will have to change them very soon, but it is not a bad score.
The service? Around 200 and 300 Euros.
Spare parts? Well, no bad surprises, here. You will never go above 1000 Euros. Except if you have a big issue on the engine or gearbox, but that didn't happen to me.
When I told you.. This car is such a dream!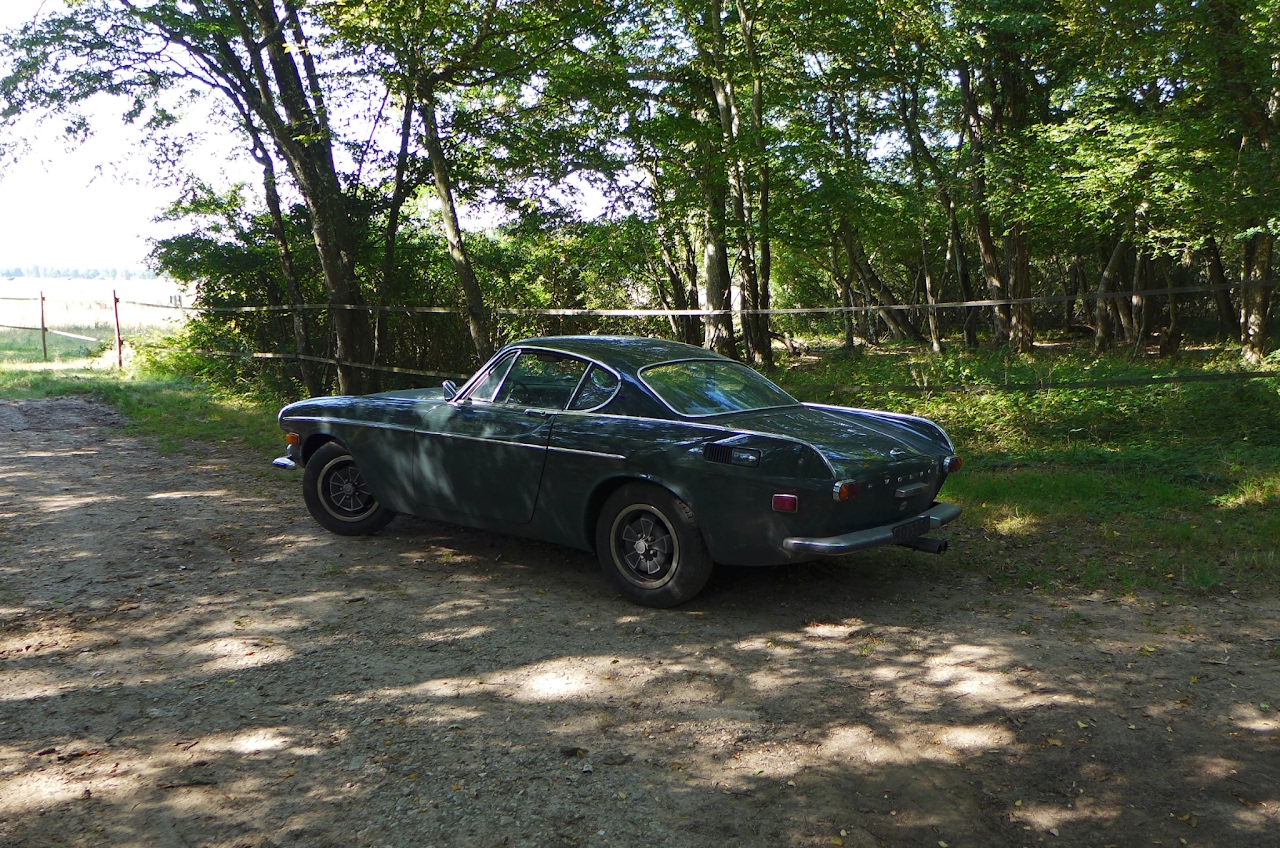 Long life to my P1800E.
Best,
Nicolas