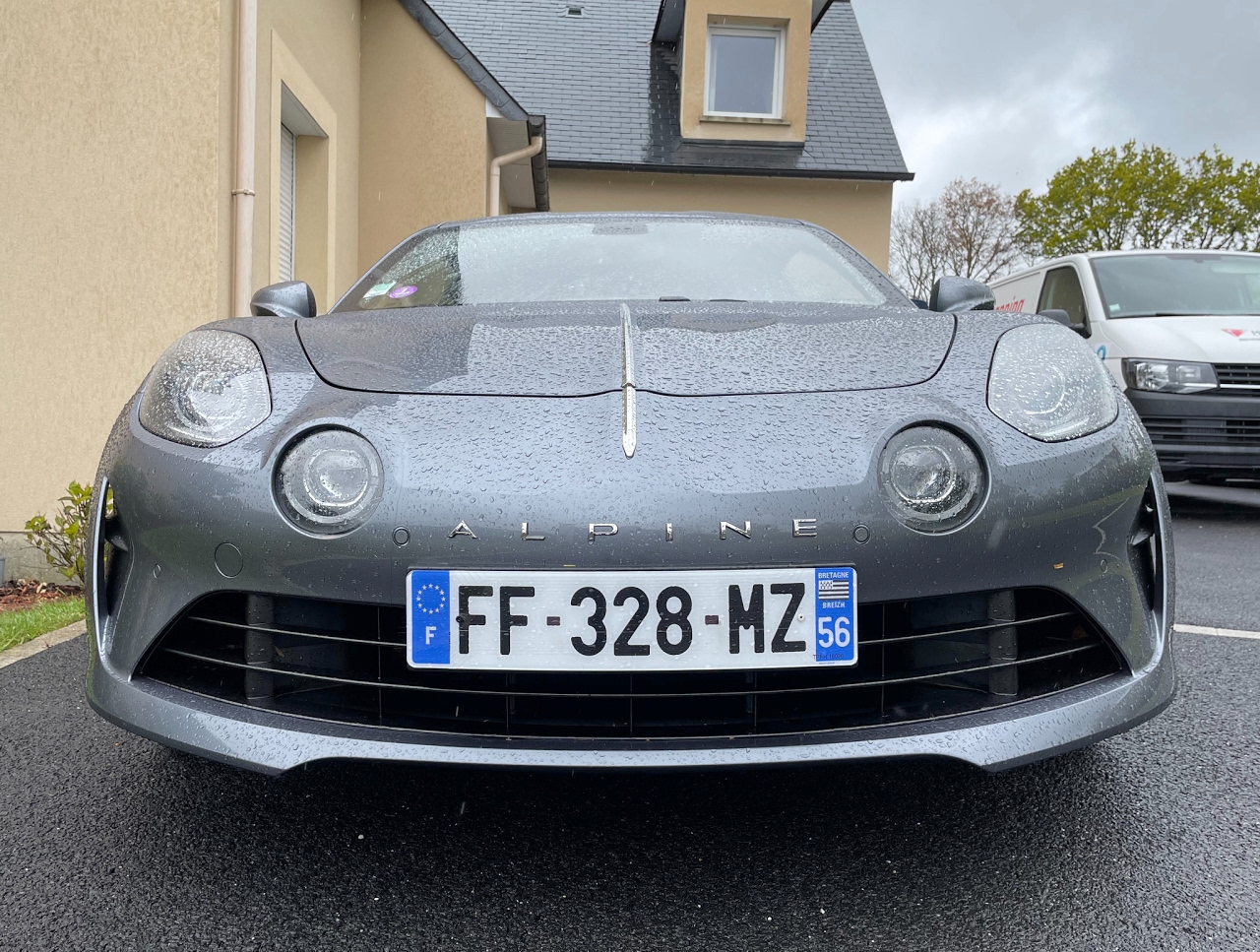 As I told you, I planned some modification stages on my alpine A 110.
Not that I am not happy with it, it is just that I want to make it even better and more enjoyable on the road and, occasionally, on tracks.
So, the first stage was about improvements on the chassis, with some extra things.
- The Chassis:
First of all, the anti roll bars. I replaced mines, which were a bit too supple, for those of the Alpine A 110S which are much stiffer. The outcome? Much less lateral pitching on curves. It is spectacular.
Second thing: The suspensions, which are 50% harder, for much less front and back movements of the body, when you accelerate or brake. In the curves, the body turns in a much flatter way, the chassis gets much more precision. Still, with the new settings ( bars and suspensions ), the comfort is not lost, even though the car is much less supple. Amazing.
The suspension springs are also slightly lower, by 4 mm. Which makes a good aesthetic difference, and still allows you some access to parkings or to jump over speed bumps without damaging the flat bottom of your car. A good compromise.
Before: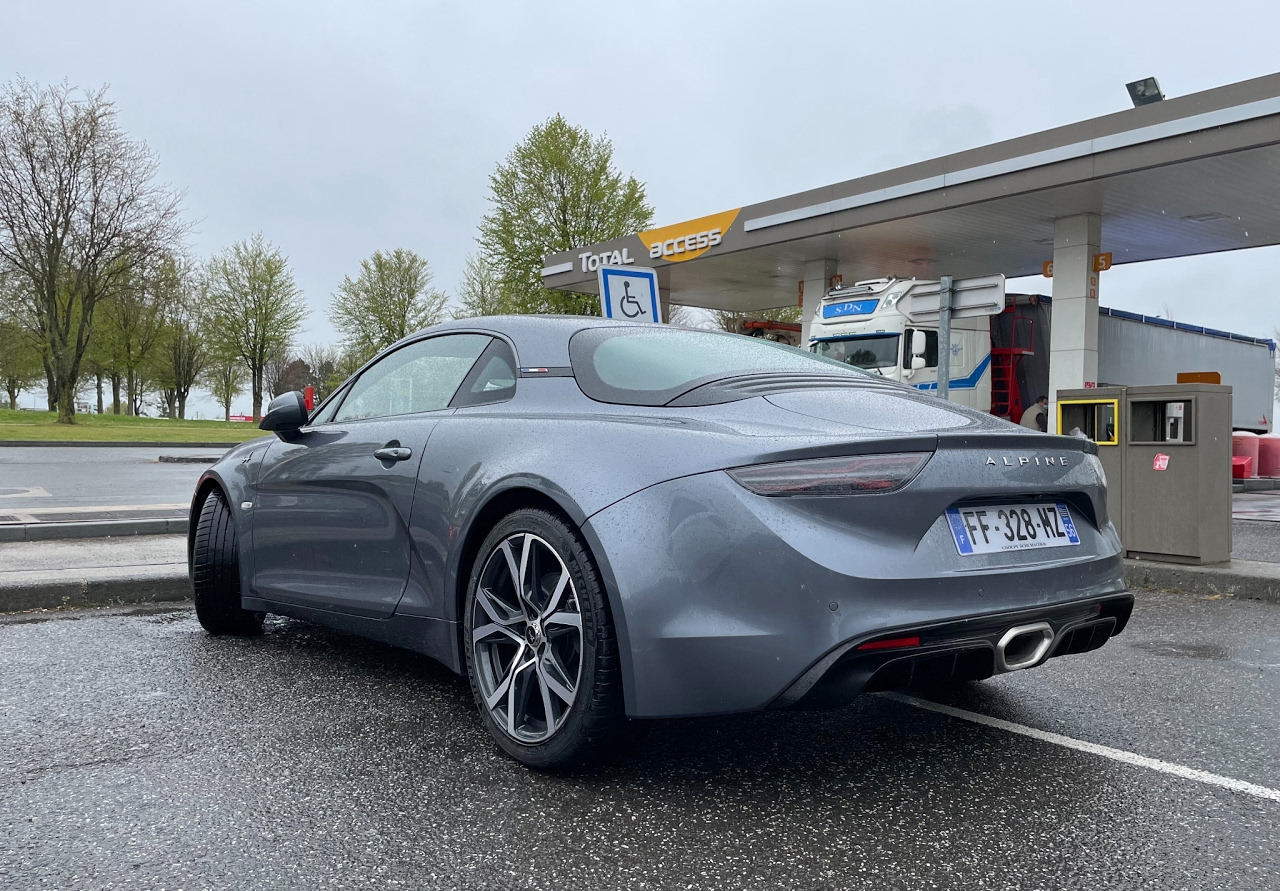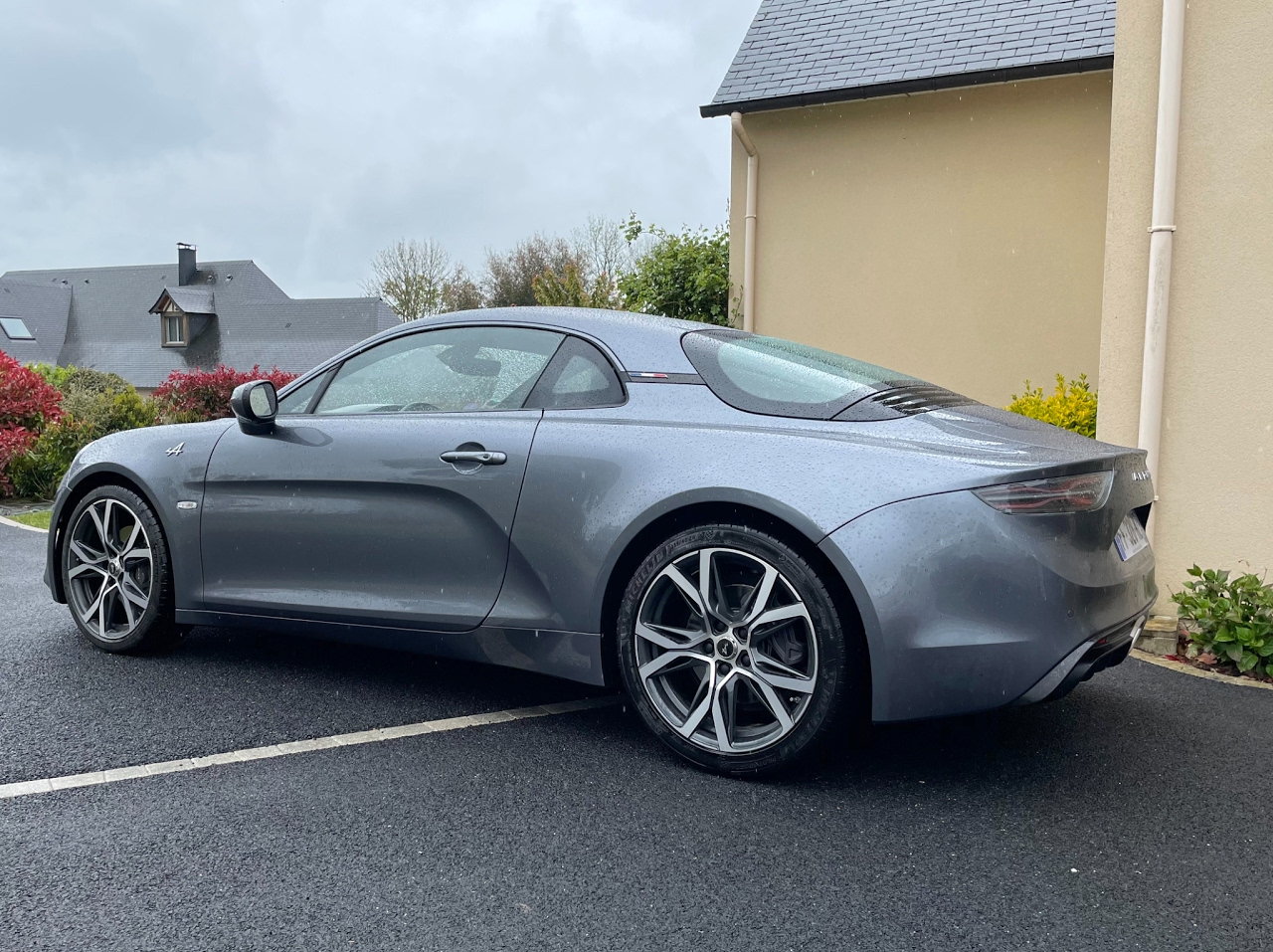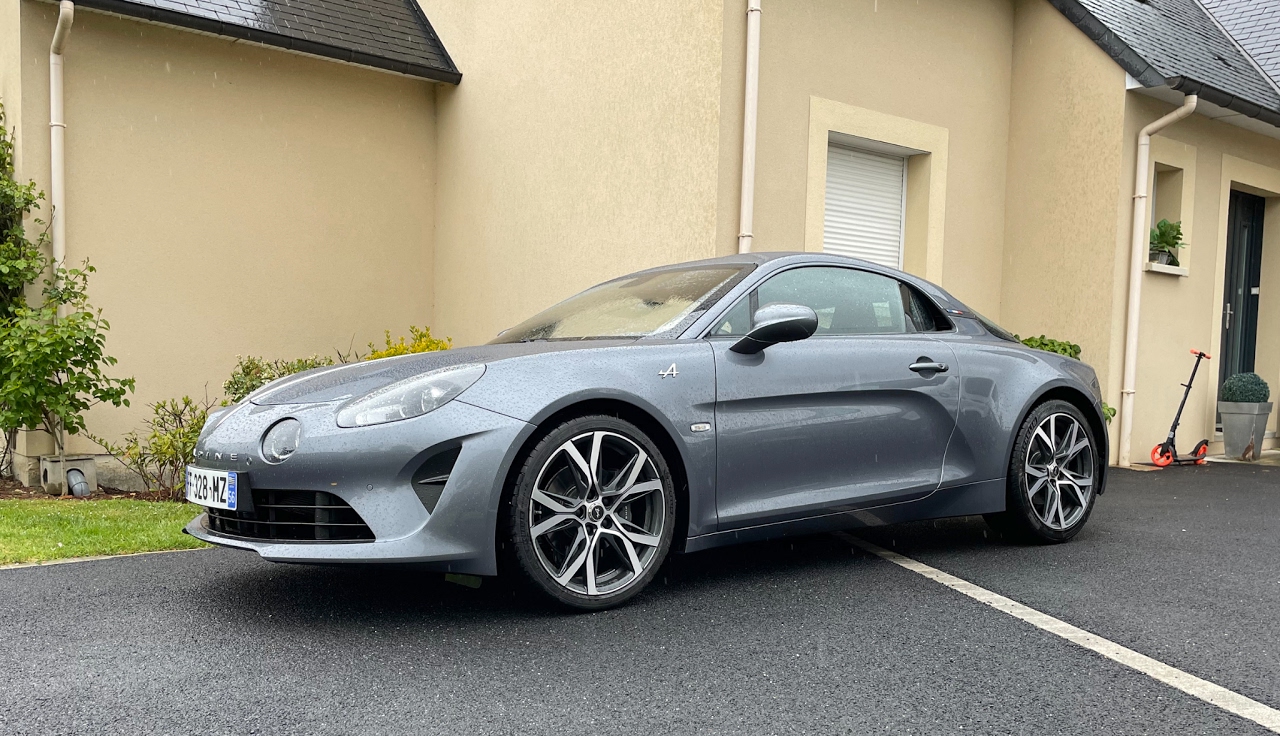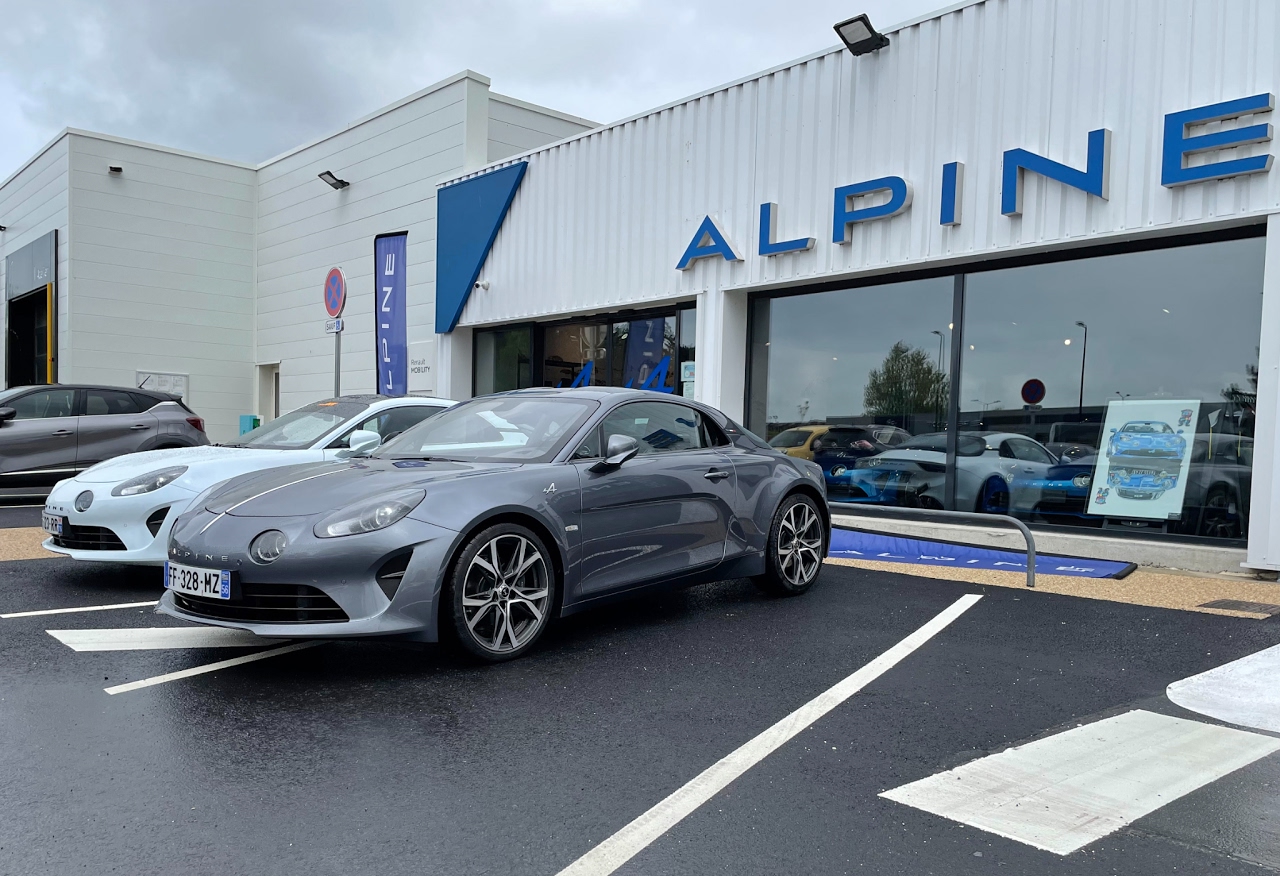 After: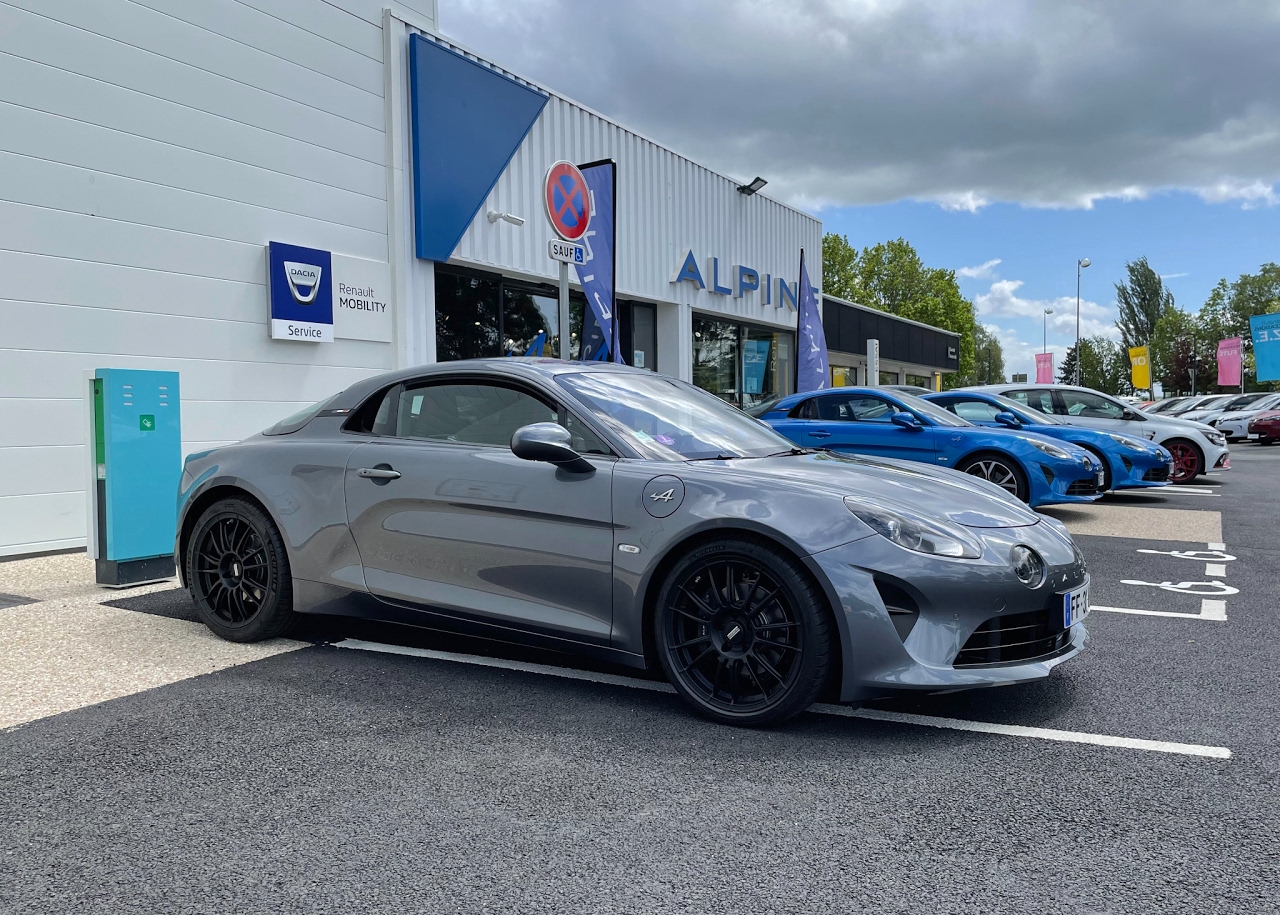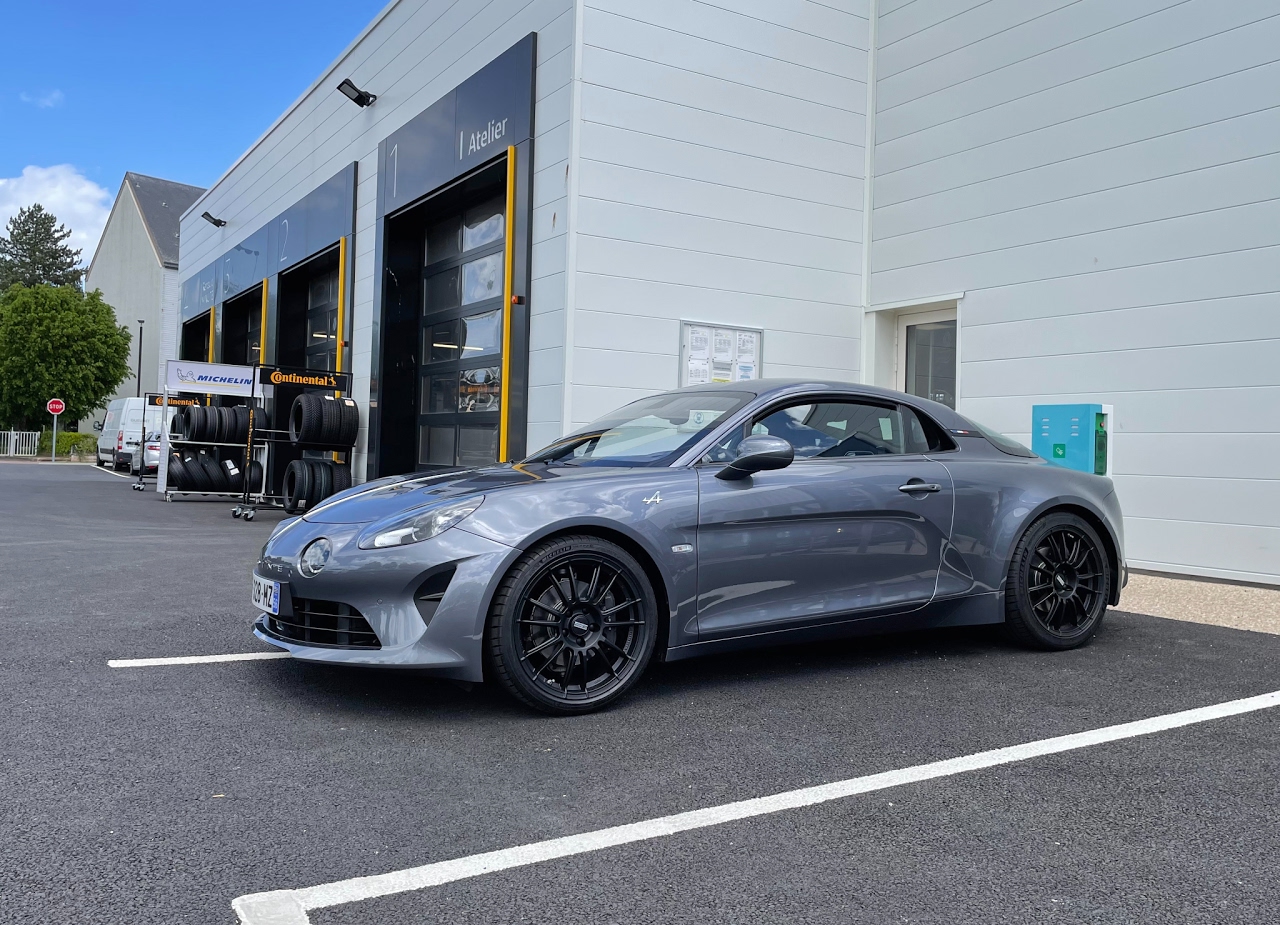 Third change: The Geometry.
Here, I asked for more " camber " on the 4 wheels, to complement the first two modifications. On fast curves, the difference is very welcome, the car is much more stable, less approximative.
Fourth change: The rims!
For two reasons. First, I didn't like my original rims, the " Serac ". I found the design too tortured, complex, for that kind of car. Then, I wanted something lighter, and with this Fondmetal 9 RR 18, I saved 9, 2 kilos, compared to the original Serac. Which is a lot!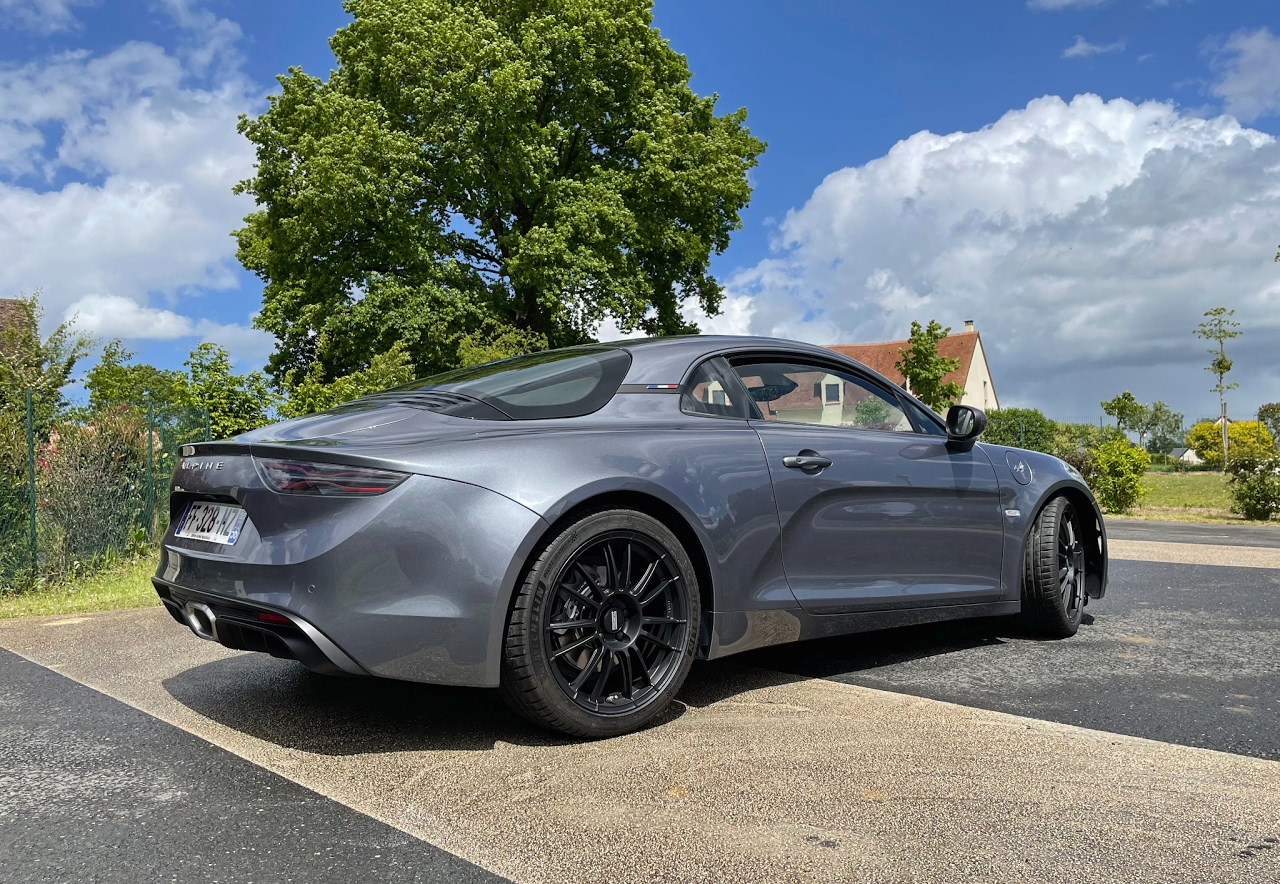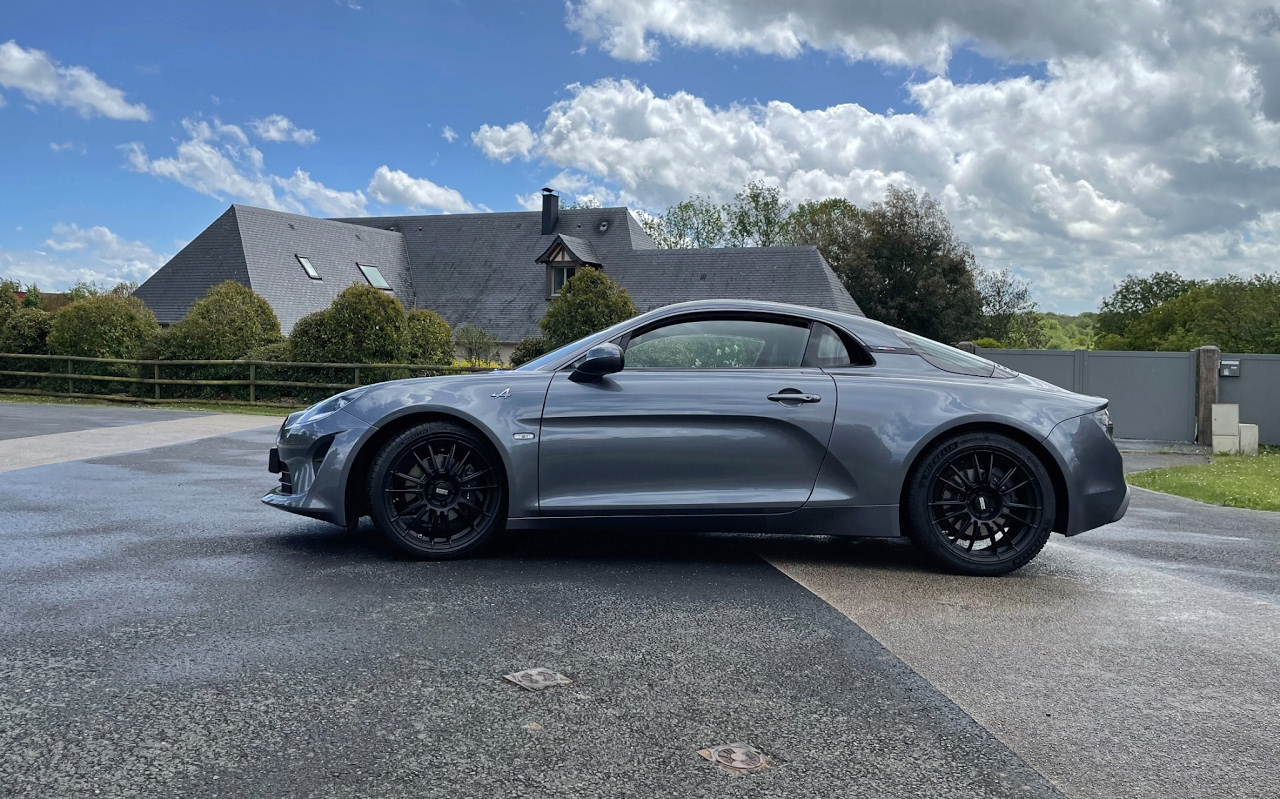 Fifth change: The battery. Here I opted for a lithium battery, which is 10, 3 Kilos lighter than the original. In my " battle " against the weight, it was mandatory to go for that modification.
Sixth modification: The Air Filter. I went for a " Green ", which is as good as KN.
The engine " screams " are more present, as well as the turbo valves. And it is a good transition to my next two modification stages which will come in July and at the end of this year.
For the moment, as it is, I gained a lot in precision and rigor. I didn't touch the power and torque, because I first wanted to secure the chassis.
I will go on saving some weight. Today, I gained 19, 5 kilos. I think I can find a way to save 13 or 14 kilos, again. My ambition is to try lightening my Alpine around 40 kilos, and to gain 50 extra HP and 50 extra Nm.
To be followed...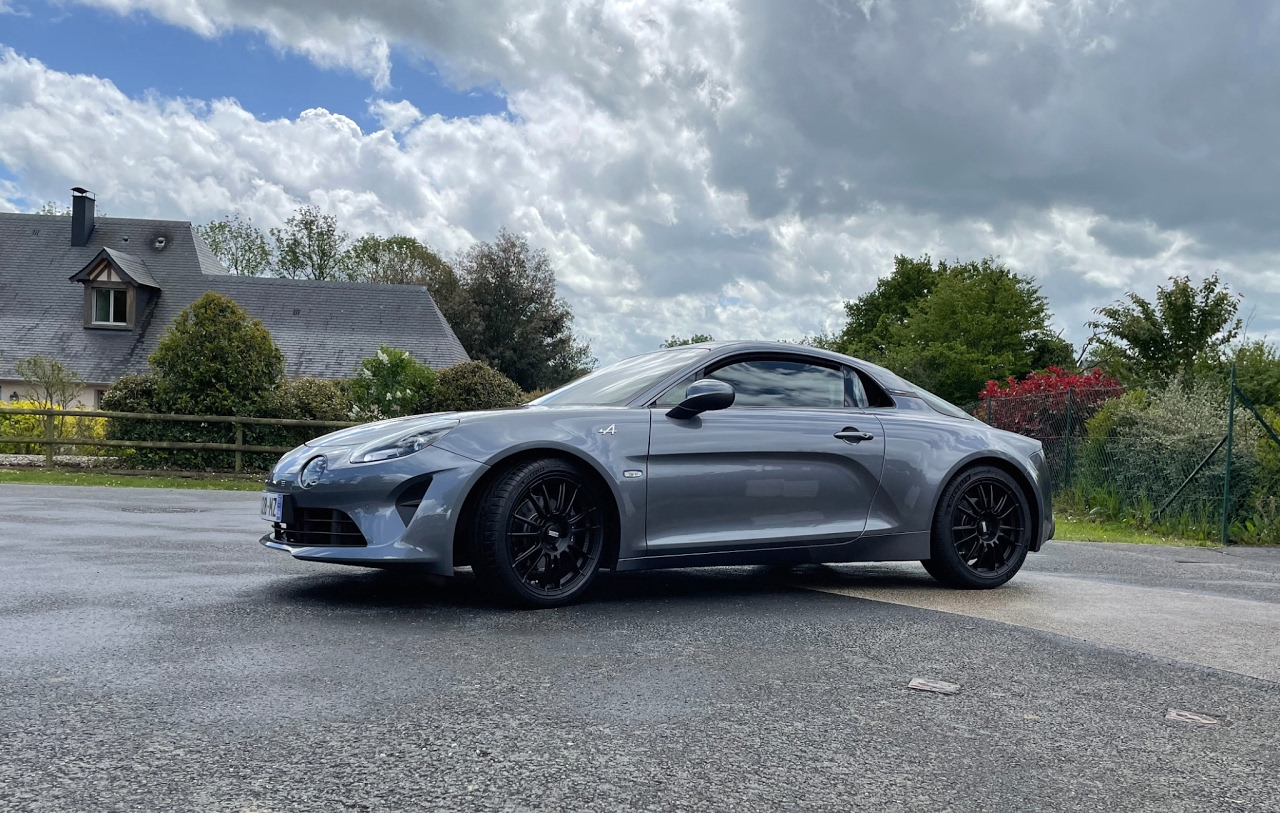 Best,
Nicolas