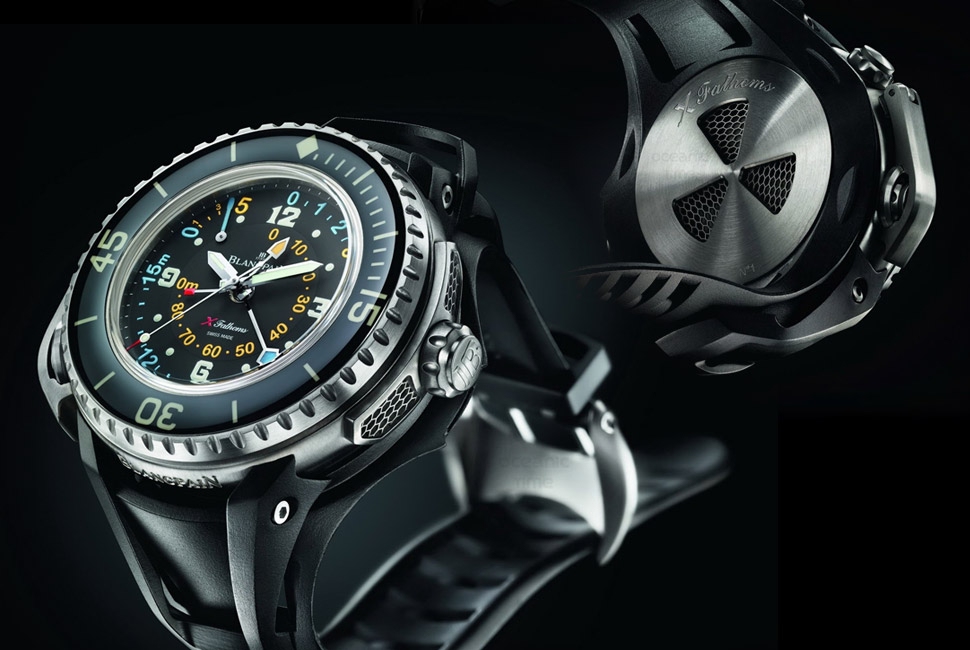 Which is not Fifty Fathoms anymore, as it is 300 meters water resistant.

But we have, with the X Fathoms, the most technical diving watch, for sure.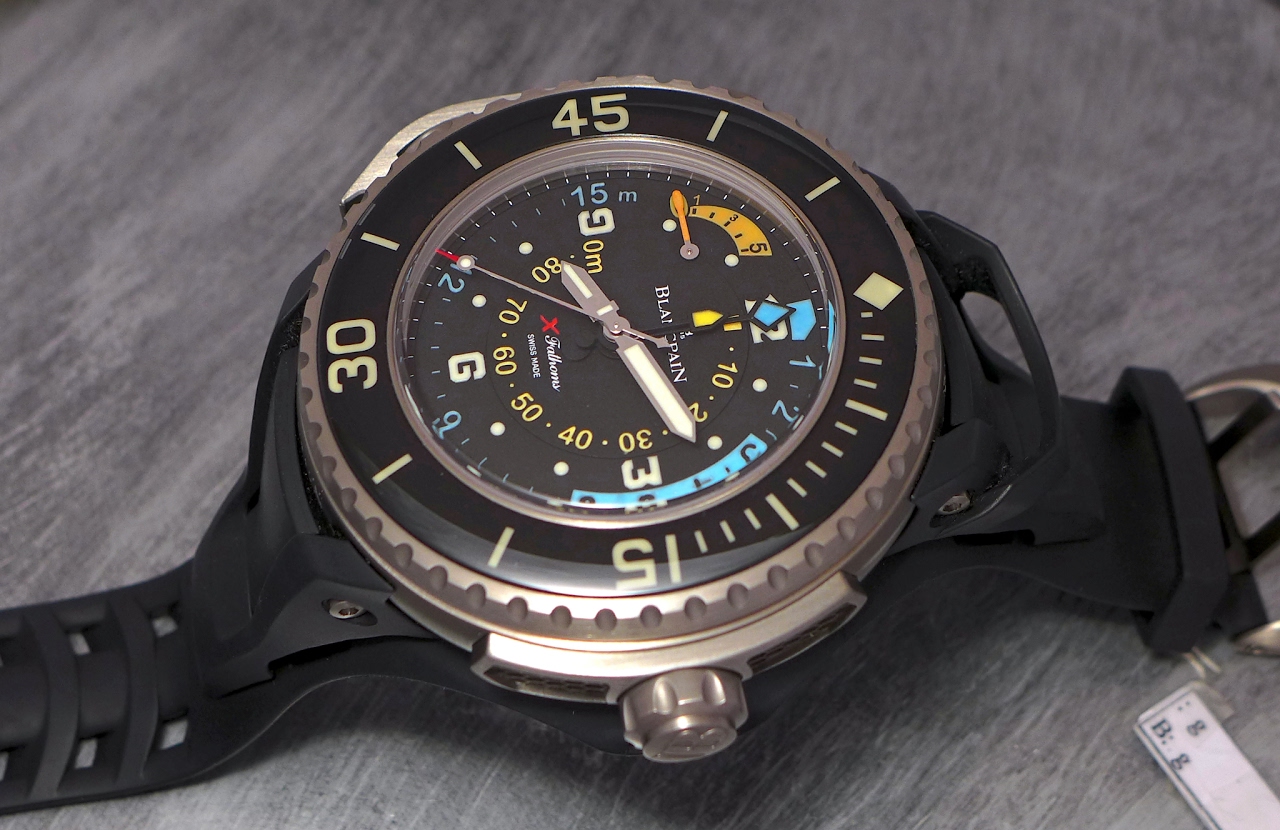 You immediately noticed that we have a mechanical depth gauge, here, and that it is not a first, as mechanical depth gauge in a wrist watch came as soon as 1964 with the Nivada Depthomatic, followed, in 1966, by the more famous Favre Leuba Bathy 50. You also remember that in the late 90's early 2000's we had the IWC Deep One, and, in 2006, a more technical Jaeger Lecoultre, the Master Compressor Pro Geographique ( Depth Gauge + Geographique ).
The Nivada: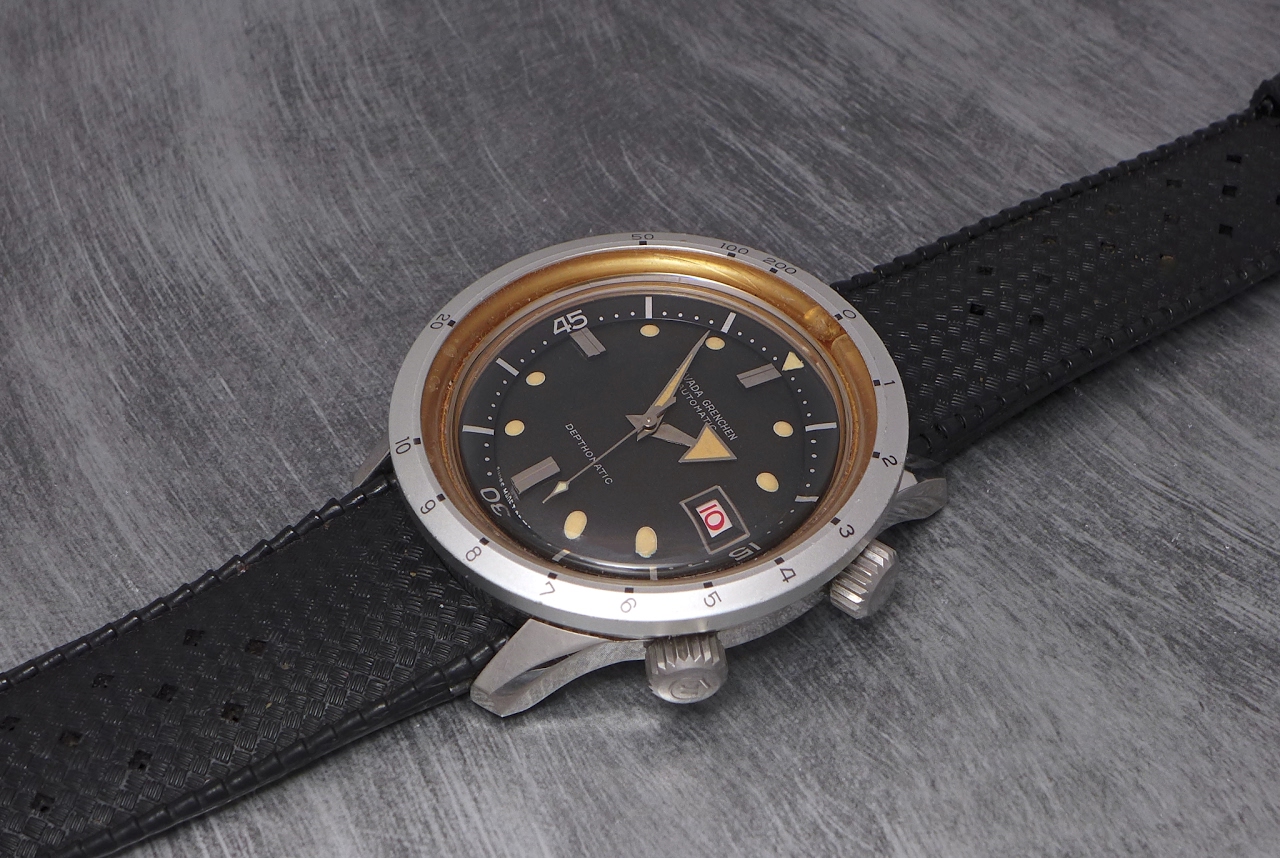 The Favre Leuba: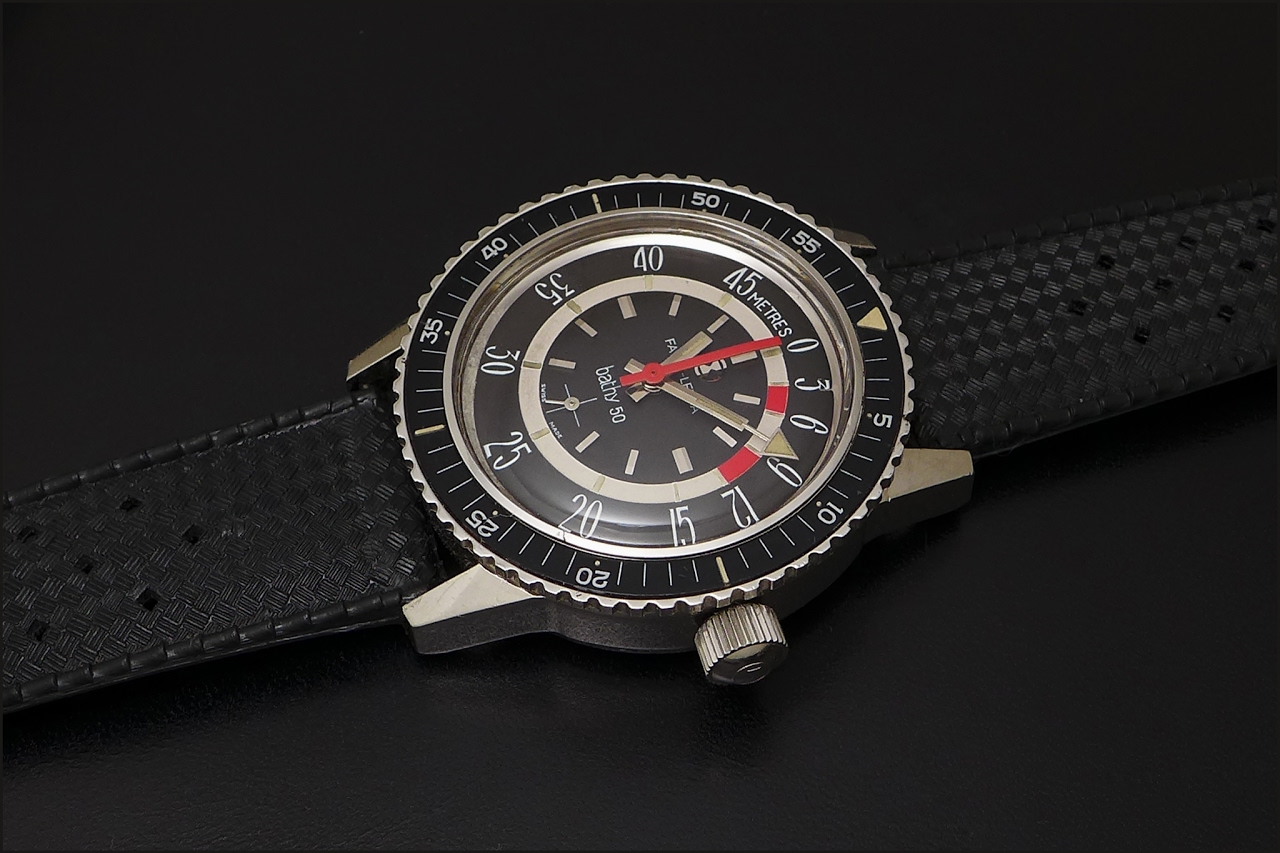 The IWC: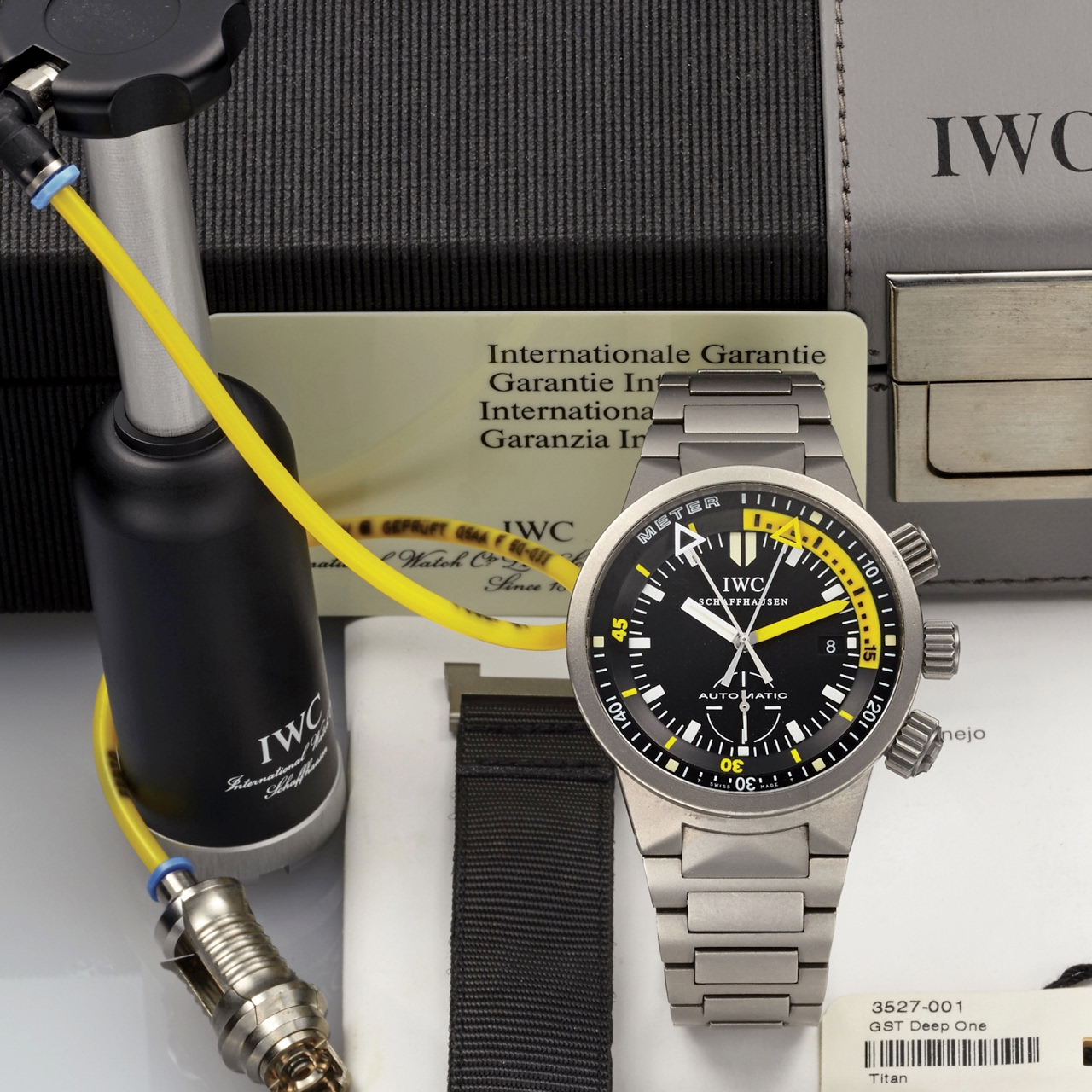 The Jaeger Lecoultre: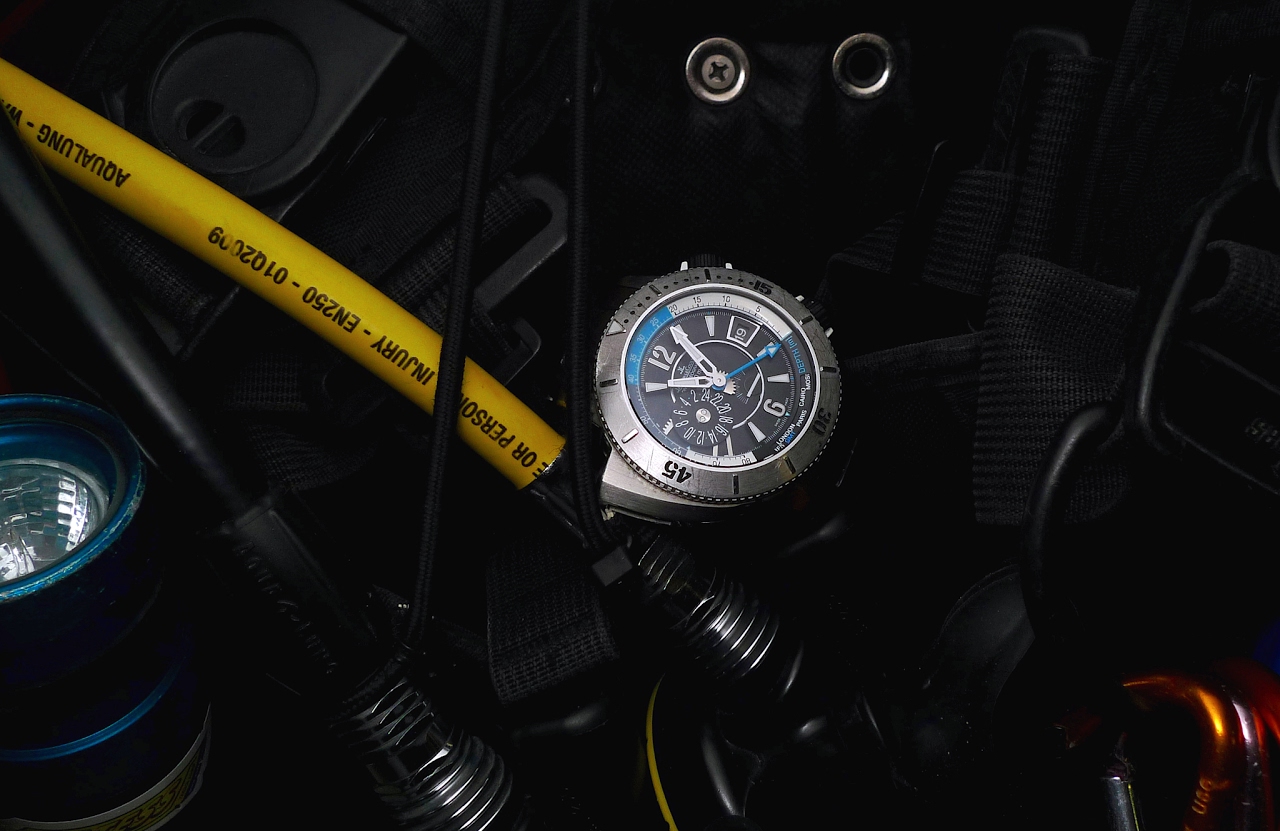 The Blancpain X Fathoms pushes the limits well farther, as we have:
- A Decompression valve,
- An indication of the depth in two scales,
- A Retrograde 5-minute counter,
- A depth memory you can reset to zero through its own pusher,
- An unidirectional bezel,
- A central second hand,
- And an articulated rubber strap.
- Should I also add that it has the good taste to not display a date?

All is summarized here in one draw: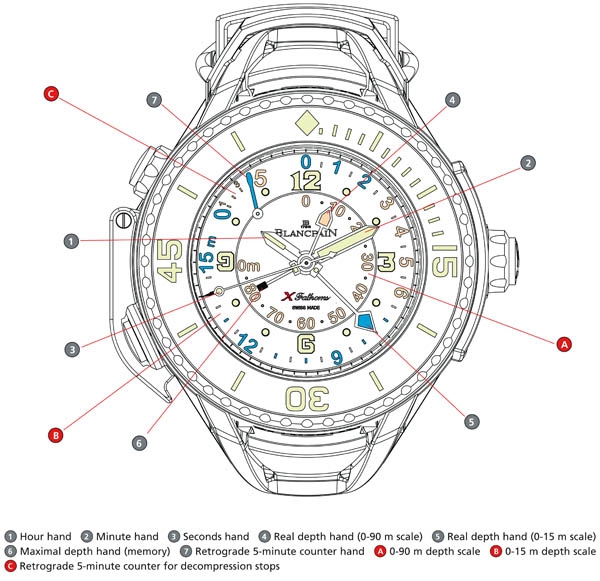 The movement is automatic, as it should be in a diving watch, with a good autonomy of 120 hours.
The case is huge, to say the least, with a diameter of 55, 65 mm, and a height of... 24 mm. BUT, due to the shape of the lugs, which are very curved, and the comfort of the rubber strap, this is a watch my 17 cm wrist could wear, for my biggest surprise.
Ok, it is not a model of discretion, but it is not impossible to wear it.
I wrote that it is the X Fathoms is epitome of the Fifty Fathoms. I should rename it the X Epithoms.
Indeed, the X Fathoms is what could be the best modern professional diver watch. I am not a professional diver, not even a simple diver, but I guess there is everything a diver would need when he is under the surface...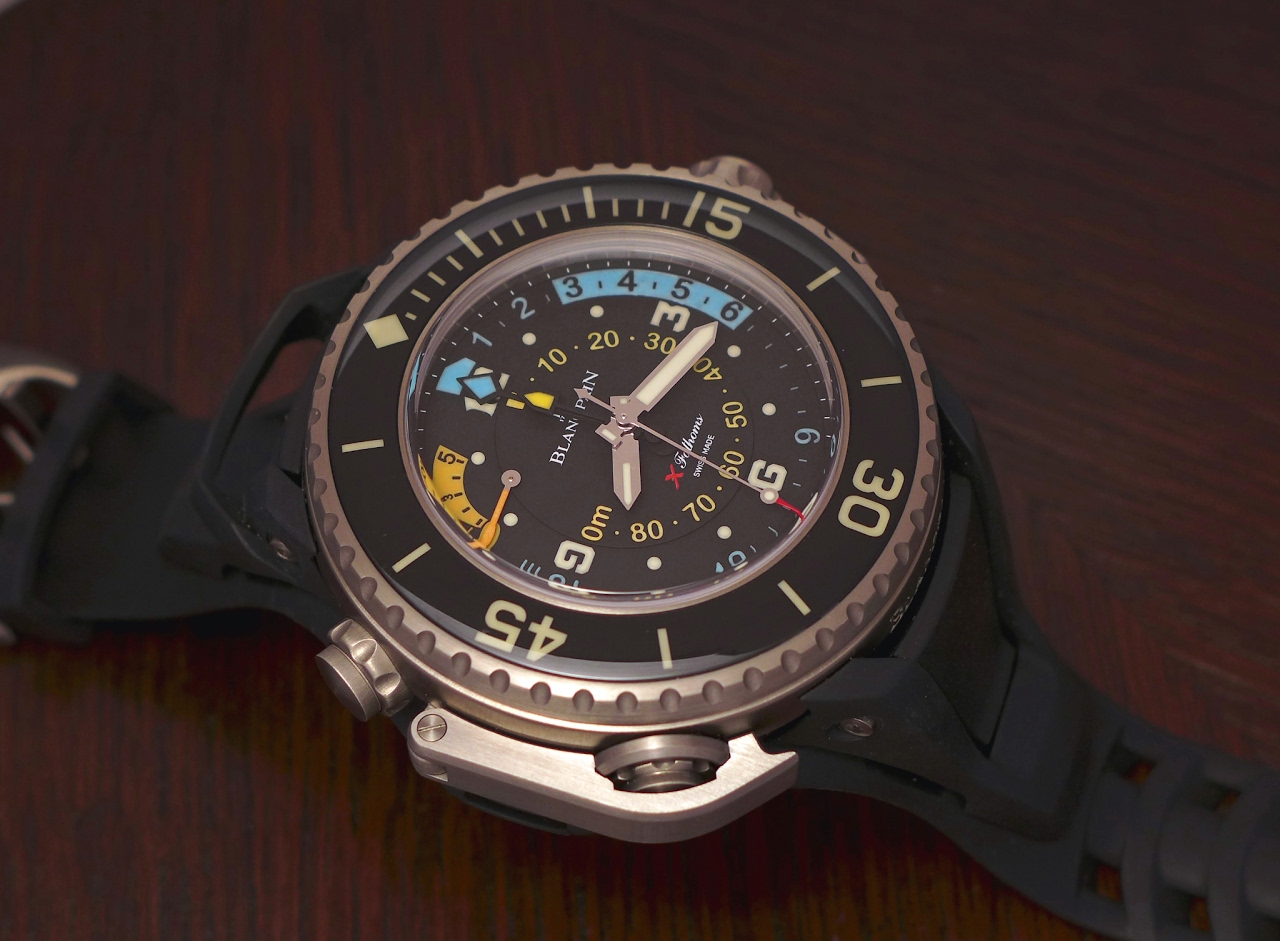 This is the Concept, the idea behind the watch I love a lot. When other versions turn around the original versions of the Fifty Fathoms, this one sublimates it / them, with style, originality and a touch of audacity.
And wait to see it in the dark!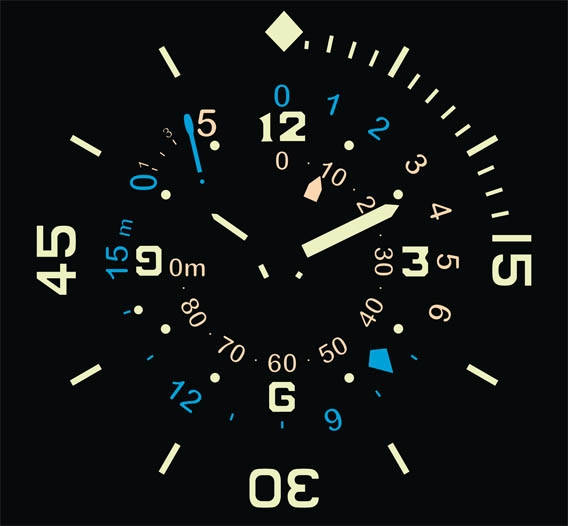 All that has a price, and the X Fathoms is not given, but this is one of these watches I feel myself ready to make some efforts, in order to get it. I cannot say better!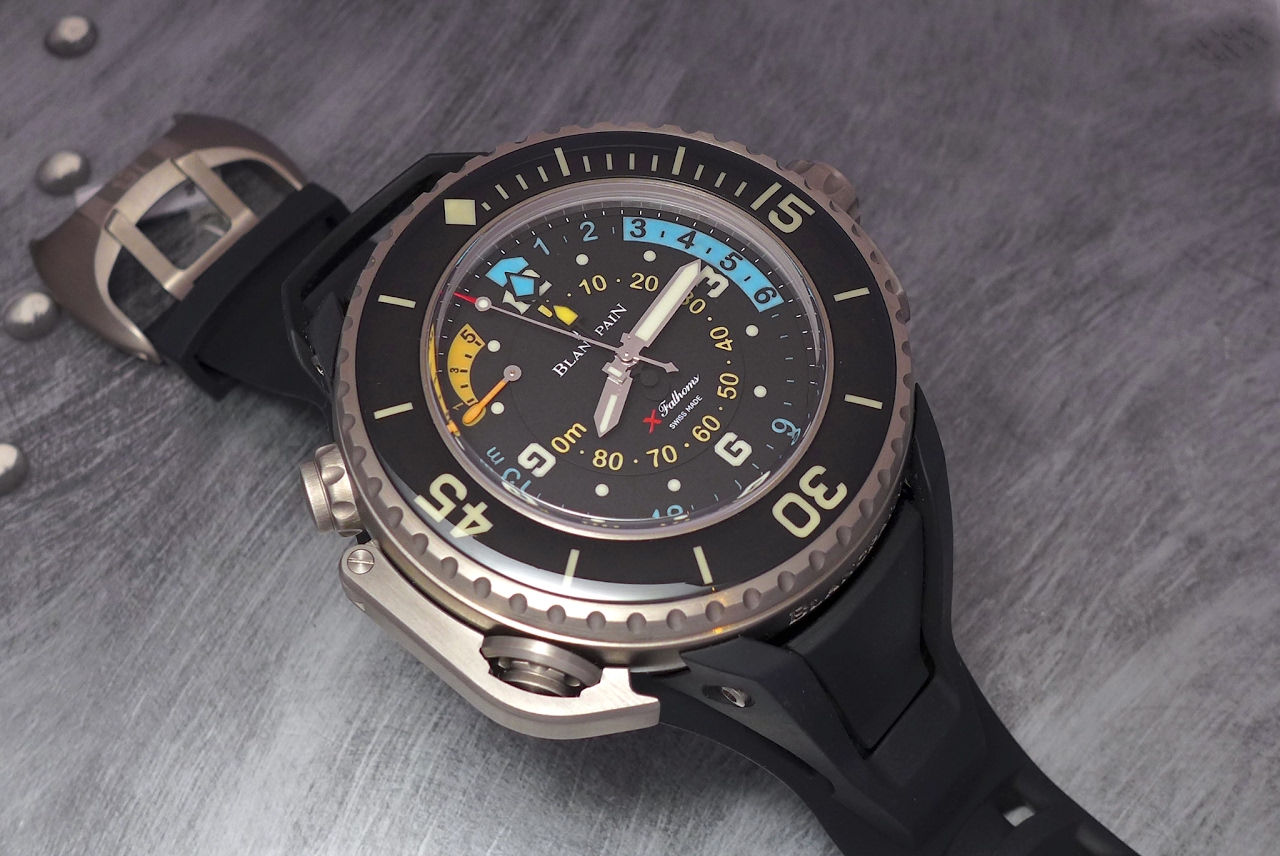 Best,
Nicolas