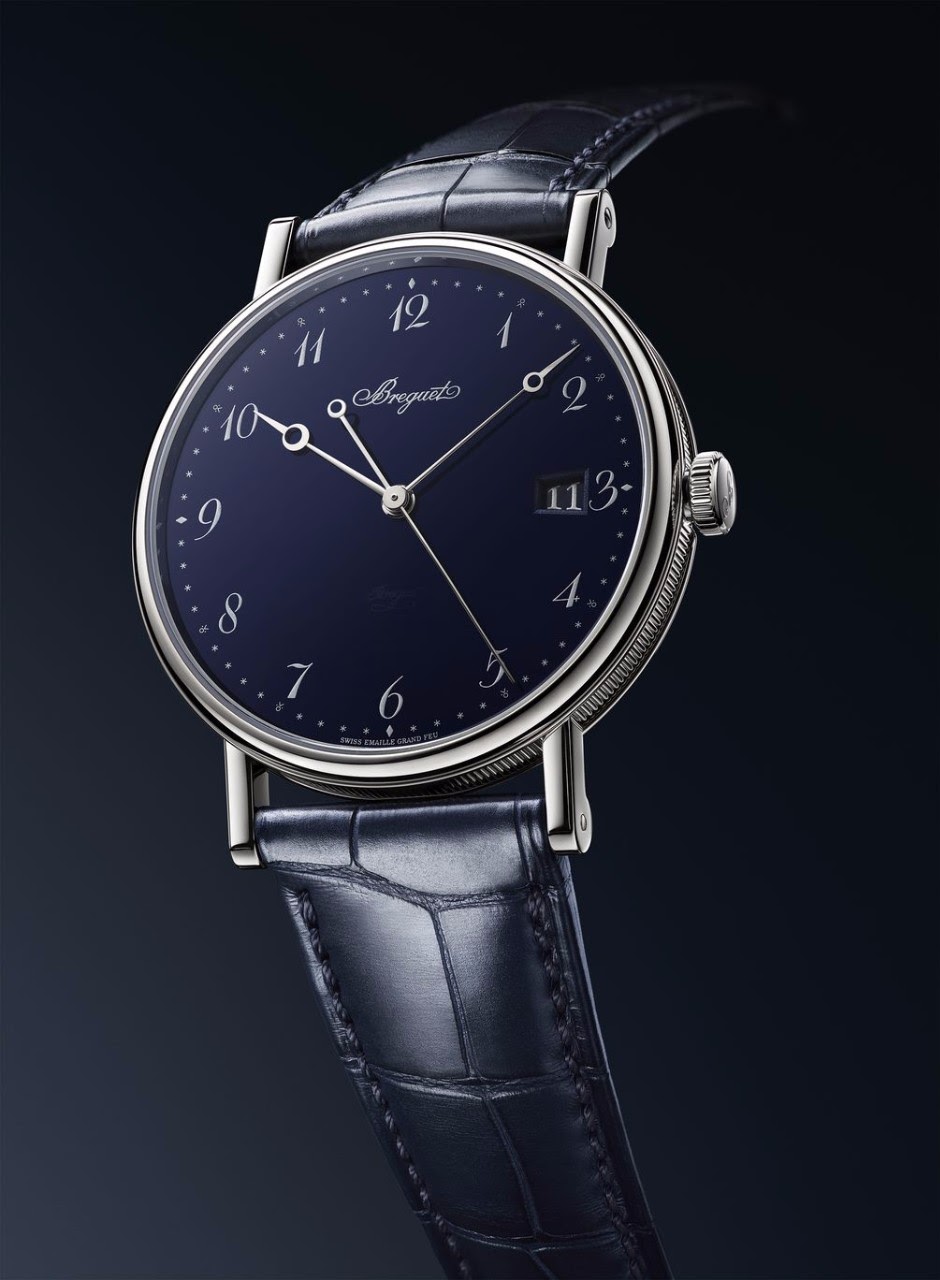 I already reviewed this Classique 5177 in white gold with its blue dial, and told you that my feelings were very positive about that watch.
Yesterday, I had a meeting at the Breguet Boutique in Paris, with my contact at the Manufacture, and Mr Emmanuel Breguet. I could take some pictures about the Classique 5177, and my feelings were confirmed, it is a really nice watch.
Nice, and elegant, with the case proportions which are just perfect for a watch of this kind and of this spirit. Not too big, with a diameter of 38 mm, nor too thick, with a height of 8, 8 mm. The thin and slim lugs, the ribs on the side case are enhancing or highlighting its natural elegance.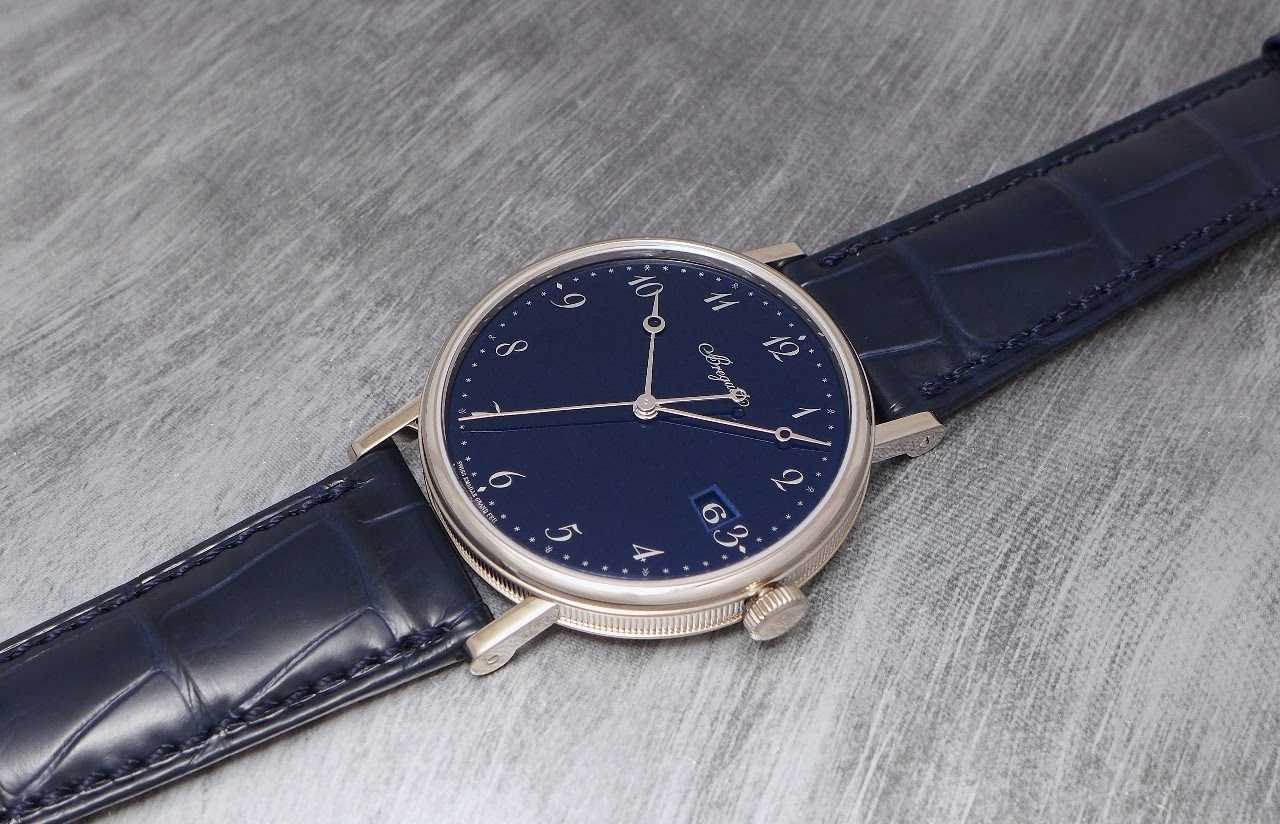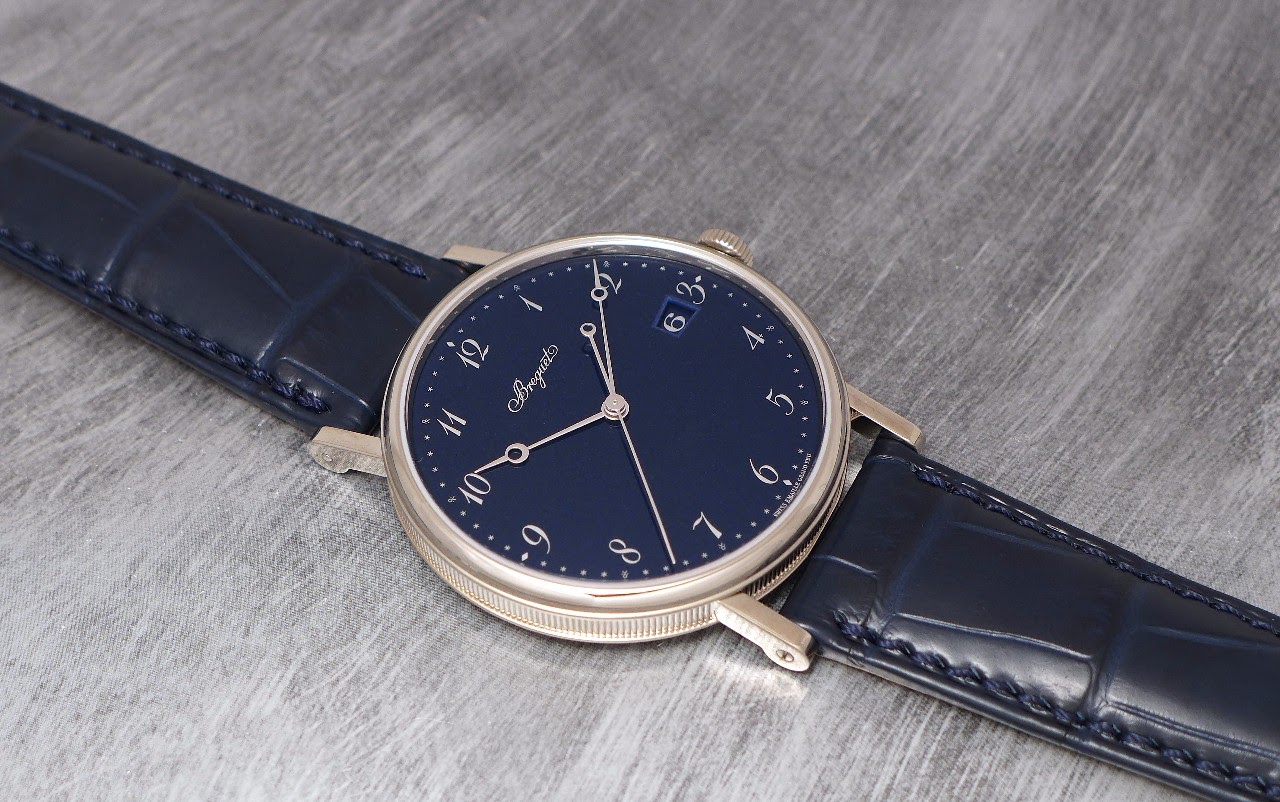 The movement, the Cal 777Q, is nicely finished, with a fine decoration of the rotor and all the classic codes of movement finishings. Ok, I would have preferred a manual winding movement, because even a nicely decorated rotor hides such a nice movement. But it is ok. Is there a part of modernity, in this classic decorum? Yes, as this movement has a silicon escapement and balance spring.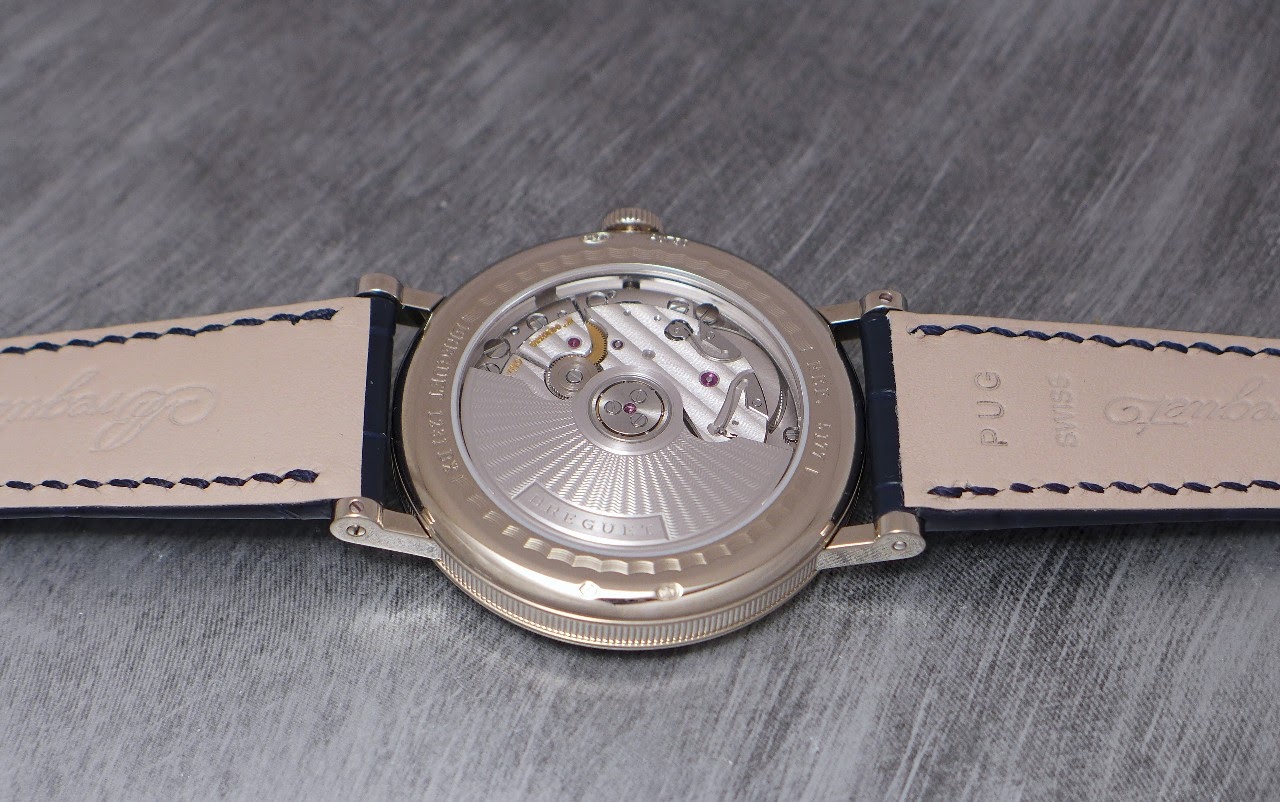 The dial is a marvel. It is the first time I see a deep blue enamel dial. On the official pictures, it is hard to have an exact idea on the true hue of blue. In the reality, it is purely fascinating and oozes elegance and refinement with its stars, diamonds and fleur de lys indices, as well as the famous Breguet Hours Markers.
The typical Breguet hands complement and compliment this scenery.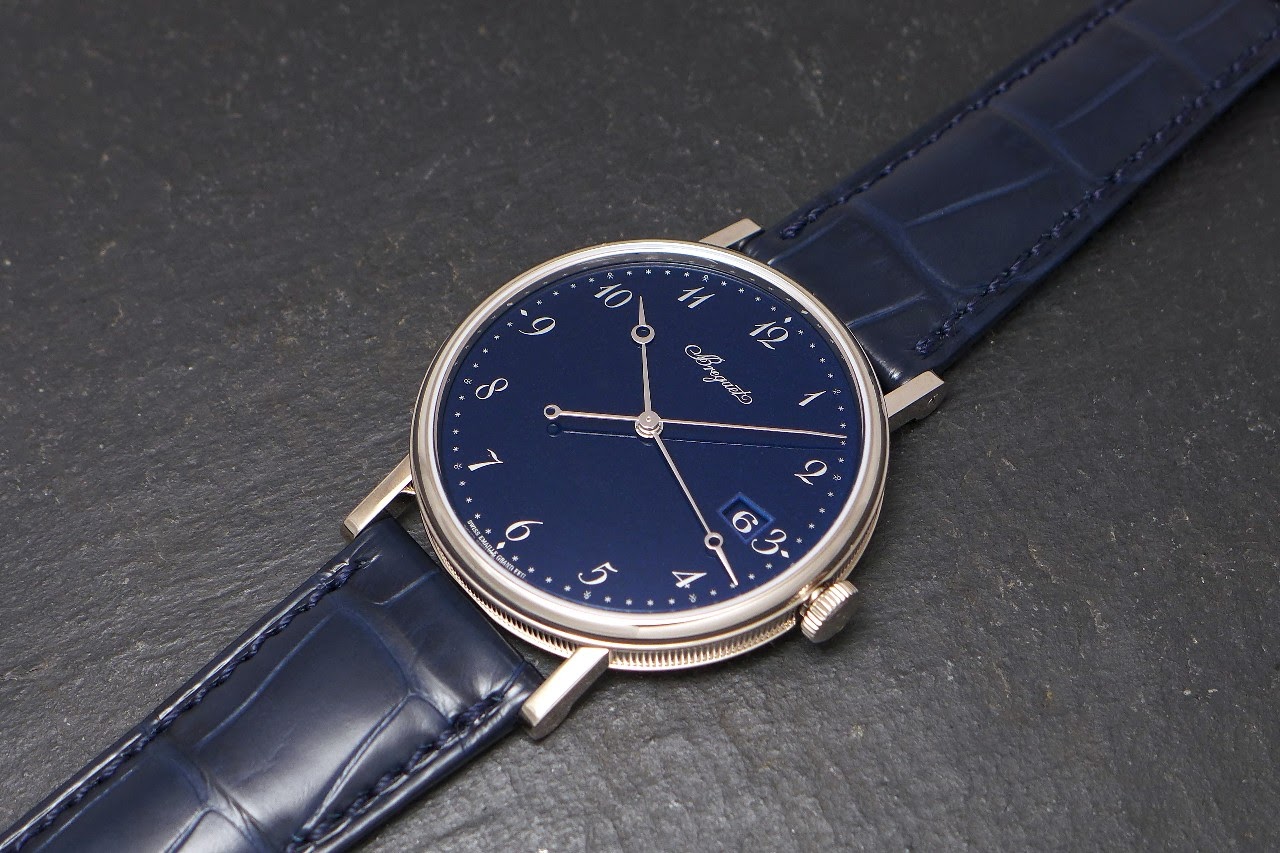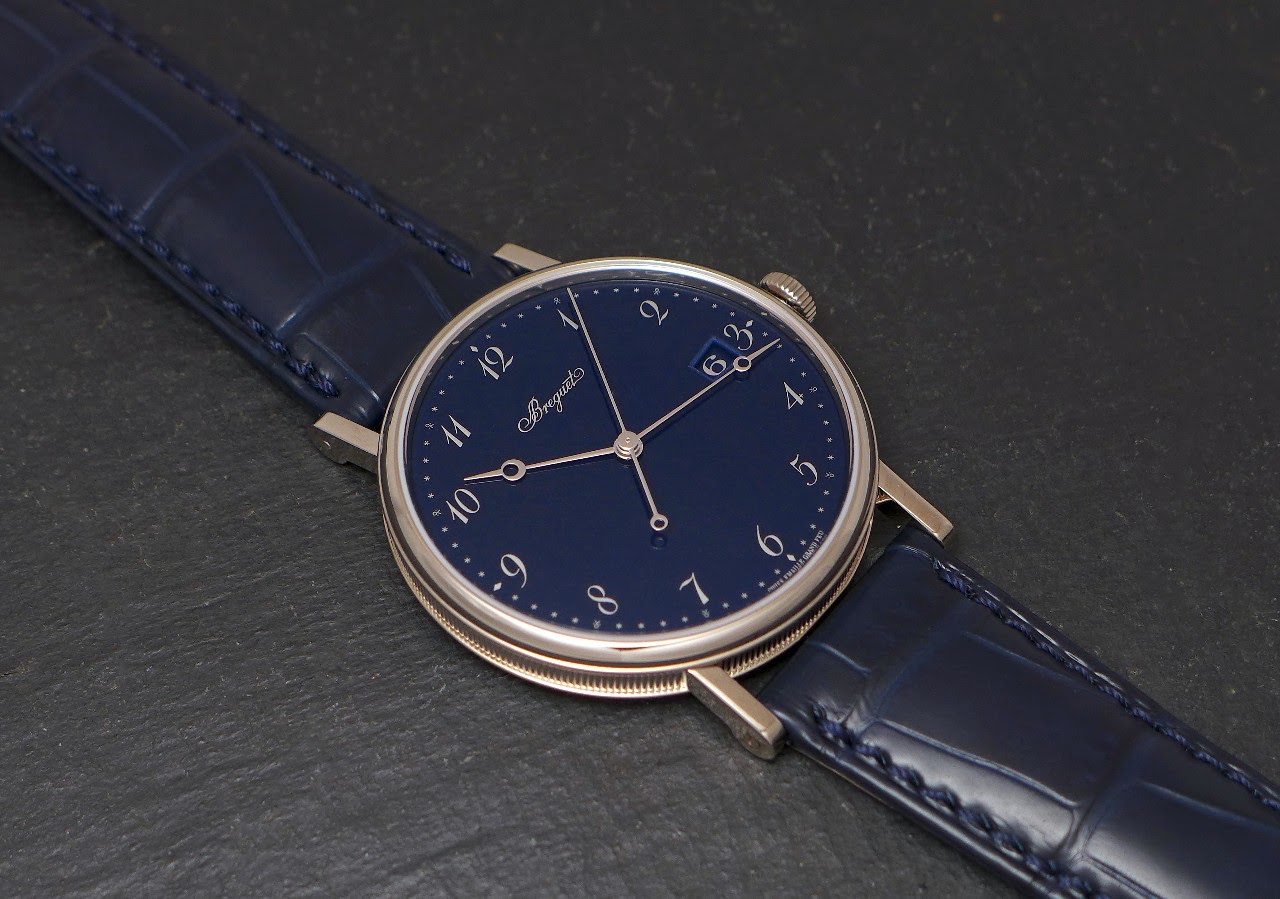 If only... It didn't have a date, I would have jumped on such a watch.
Another important point, the watch has a pleasant density, due to the white gold case.
All in all, a very convincing dressy, elegant and refined watch. This is the idea I have of what should be a Breguet.
Looking forward to read your comments and thoughts,
Best.
Nicolas