I had six goals when I visited the Paris Breguet Boutique, and I was lucky to score all of them, thanks to the kind collaboration of the Boutique Team, my contact at Breguet, and Mr Emmanuel Breguet.
One of them was to review the Classique 5177 Blue Enamel, which I recently put on line, the other was to see the Ref 3330 and its ancestor.
Why the 3330? Simply because it is one of the most exquisite and romantic Breguet watch I know, and, in my opinion, an icon.
The one I will show you here is in white gold.
The case has elegant proportions, with a diameter of 35, 8 mm and a height of 6, 8 mm. Don't think it is too small, just try it, you will see.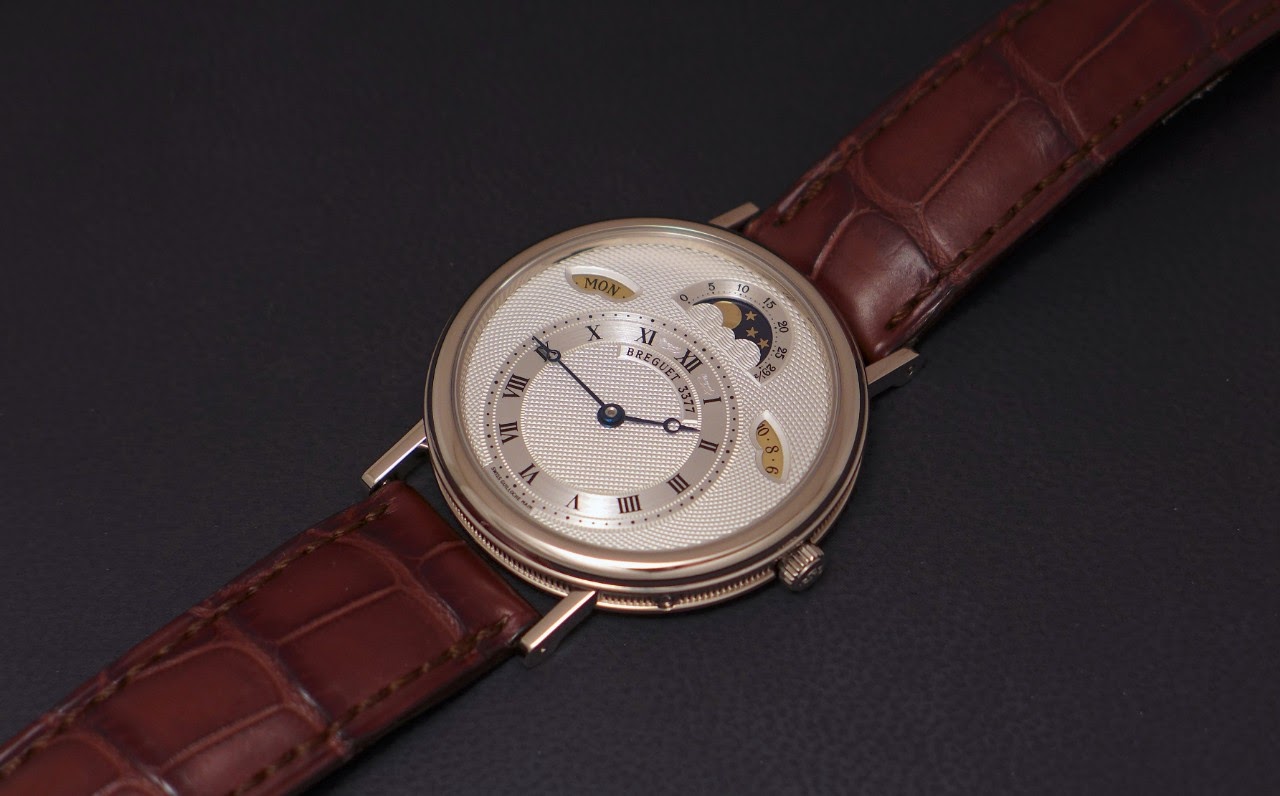 The hand guilloché dial, the golden day and date discs and the moon phase are a feast for the eyes.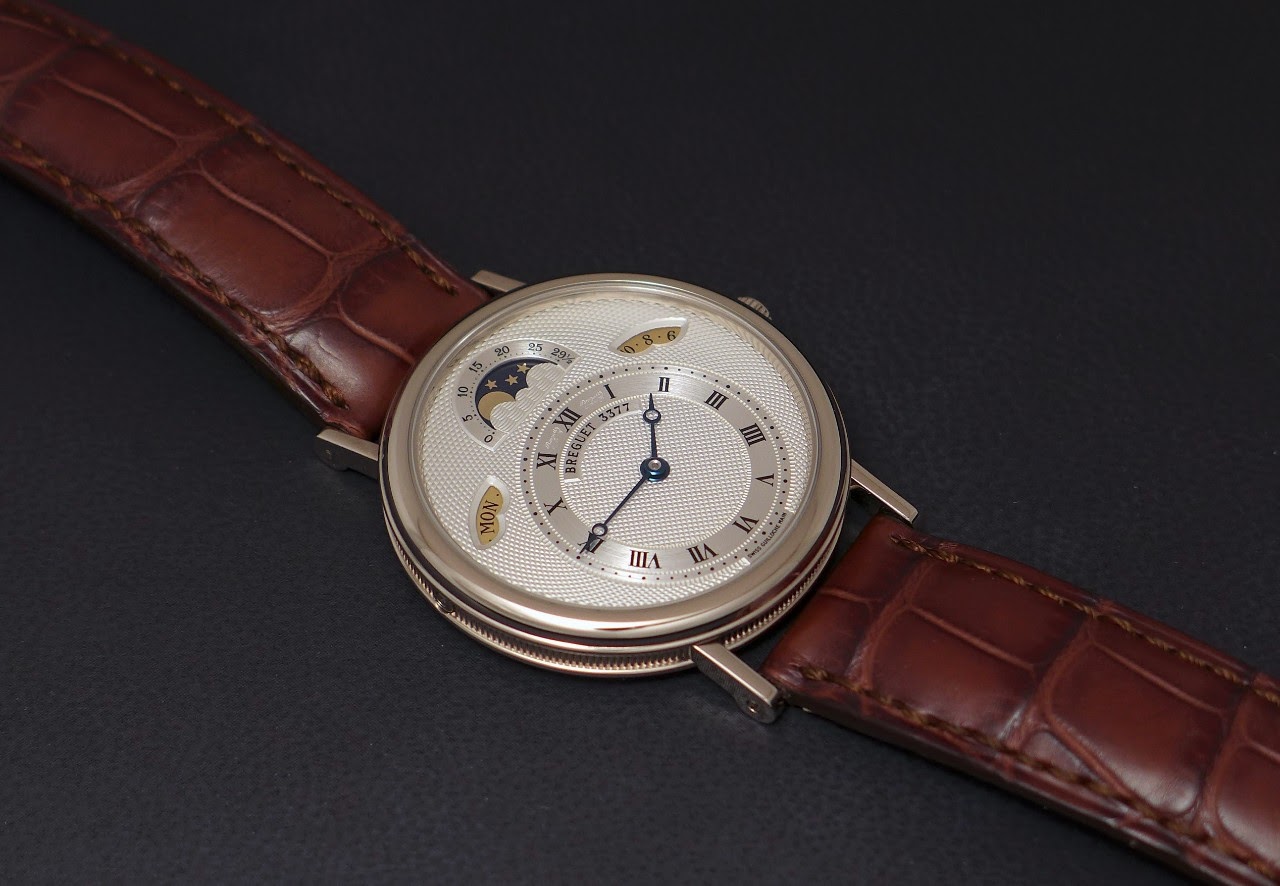 Retro? Yes. Outdated, absolutely not. This watch oozes refinement. The ribs on the side case complement this watch very well, I must say, even if I am not a fan of them, but with Breguet, it works.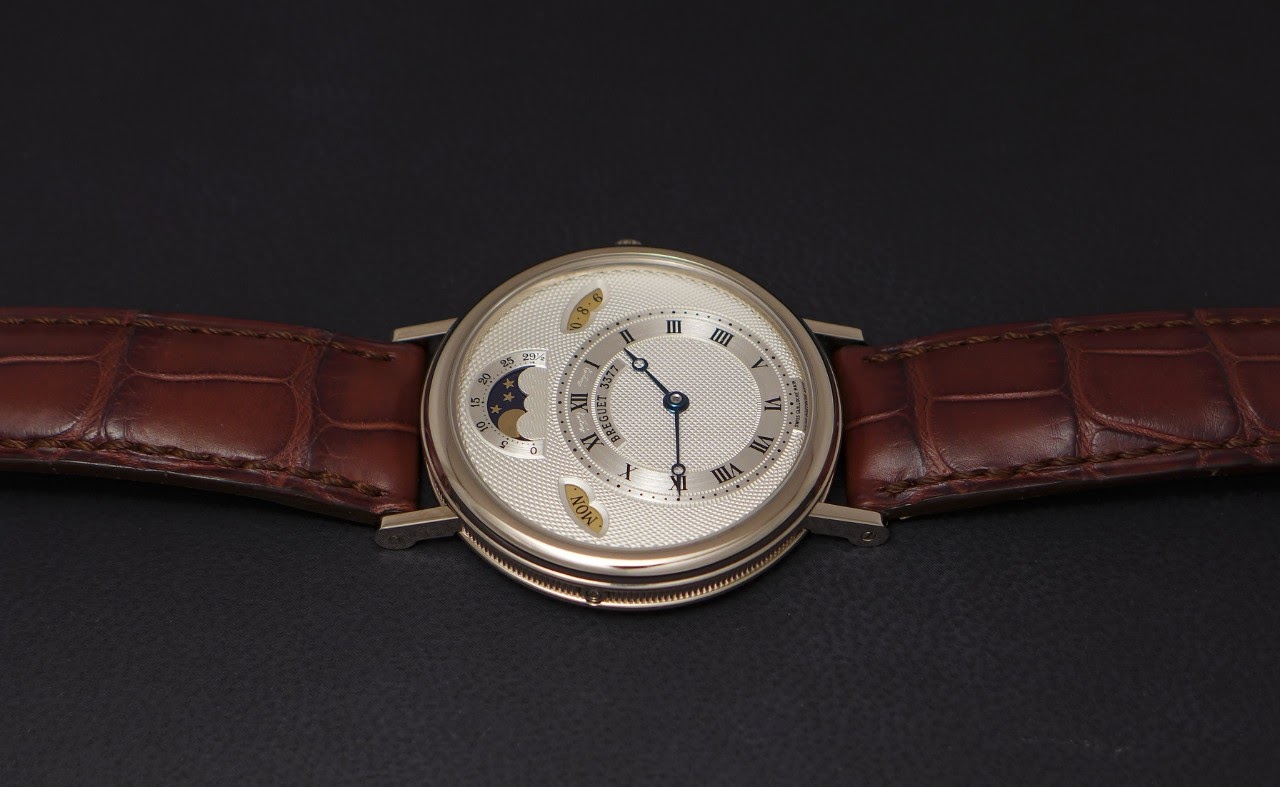 Now, there is a question... Would you prefer the 3330, with its solid case back? Or the same watch but with a see through case back, reference 3337?
The 3330: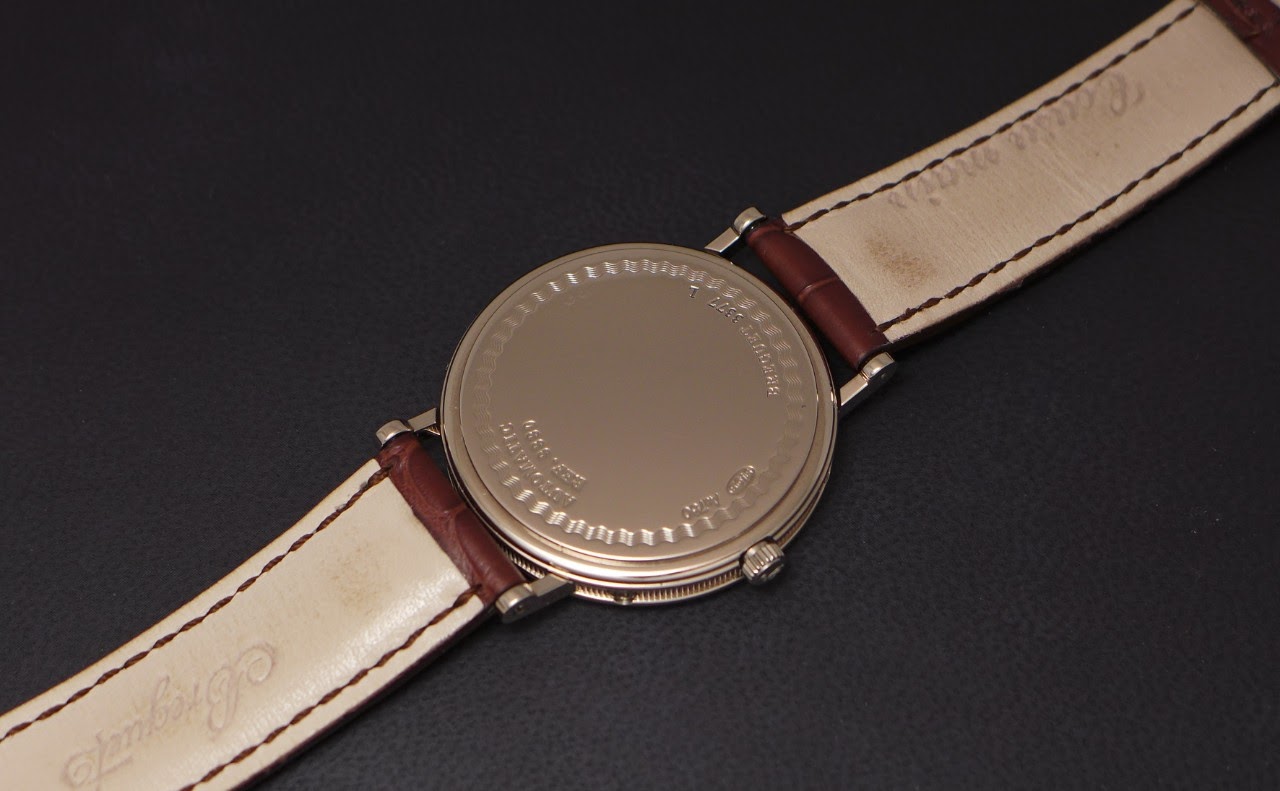 The 3337. Credit picture Michael Sandler: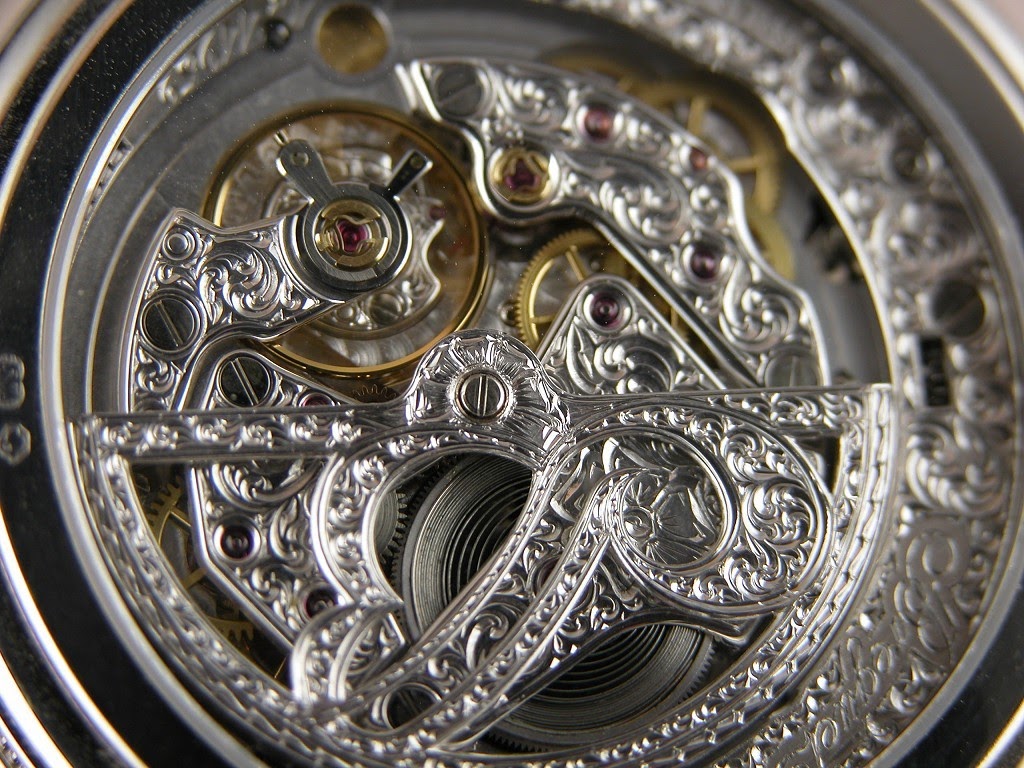 I would have loved to see it in platinum, just to feel the more important density of the case, which is the only difference, as long as I know, with the white gold version.
BUT, I could manage to take some pictures of the 3330 / 3337 ancestor!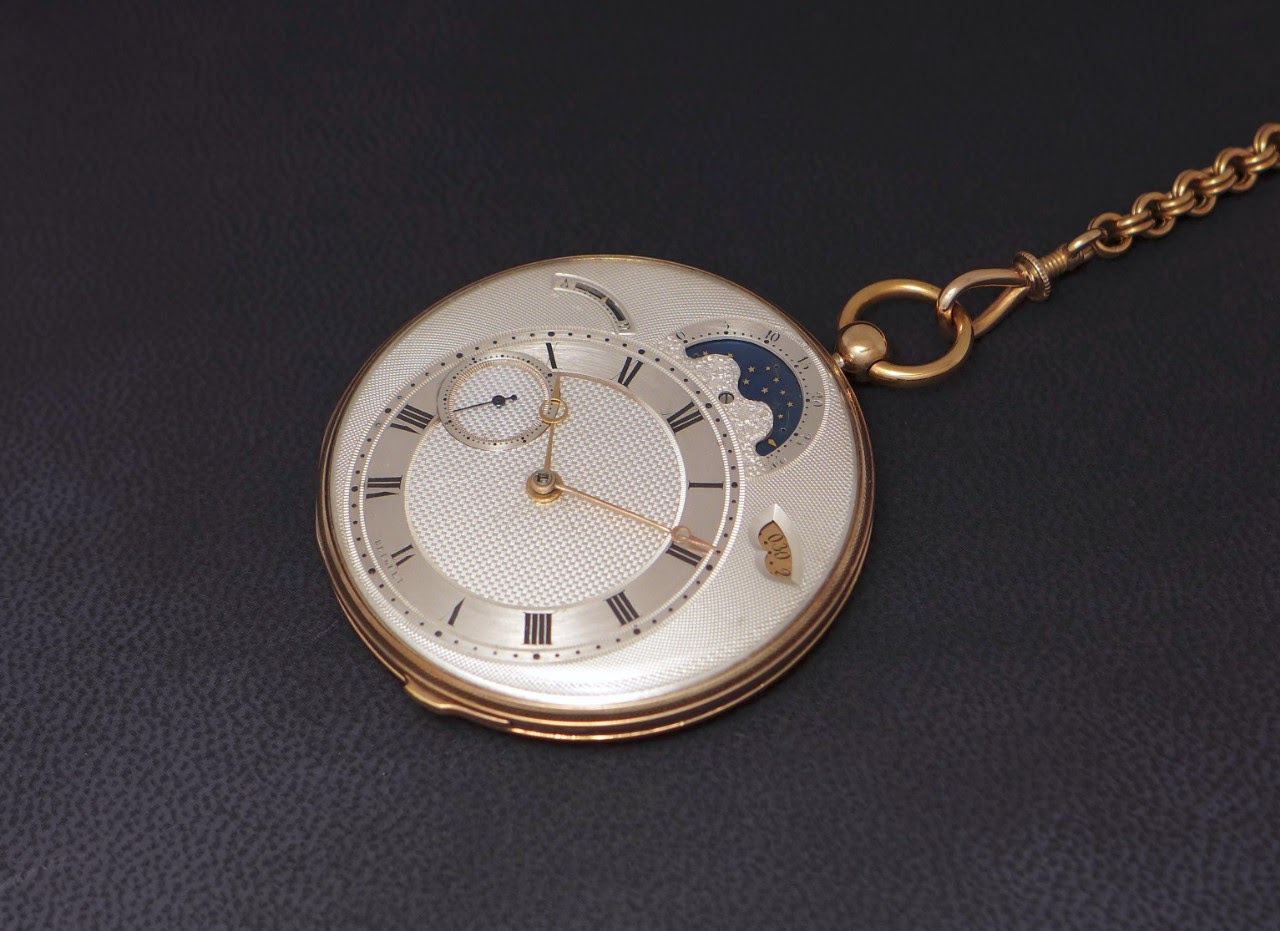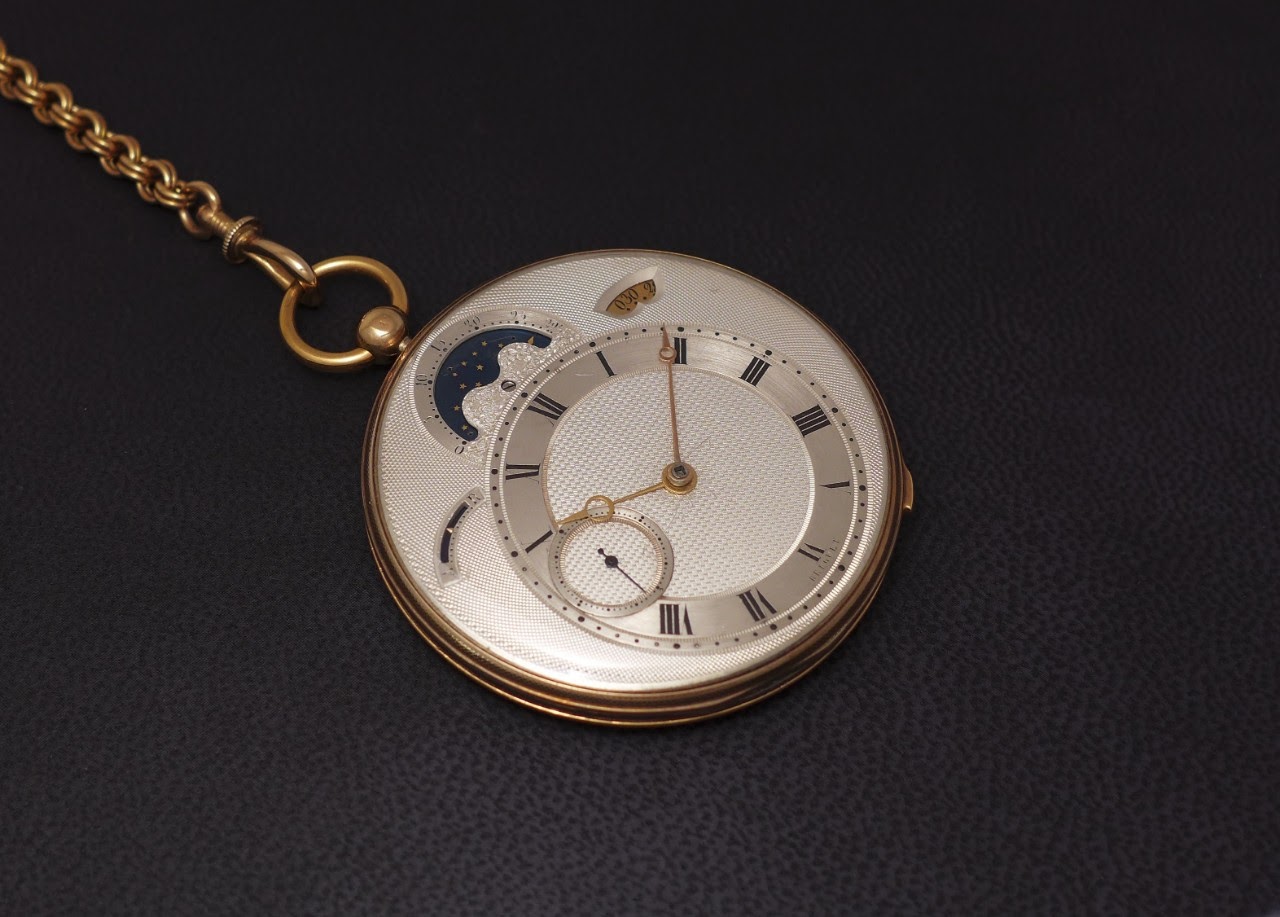 The left window is interesting. Rather than having the day, you have something you usually on the balance cock, ( Avance - Retard which is Fast - Slow ) a needle you move on the right or the left, if your watch runs too slow or too fast.
There is so much Breguet DNA in the Classique 3330 / 3337, which is one of my favorite watch from this brand.
I hope I shared my passion and love for this watch in a convincing way. It truly deserves it.
Best,
Nicolas