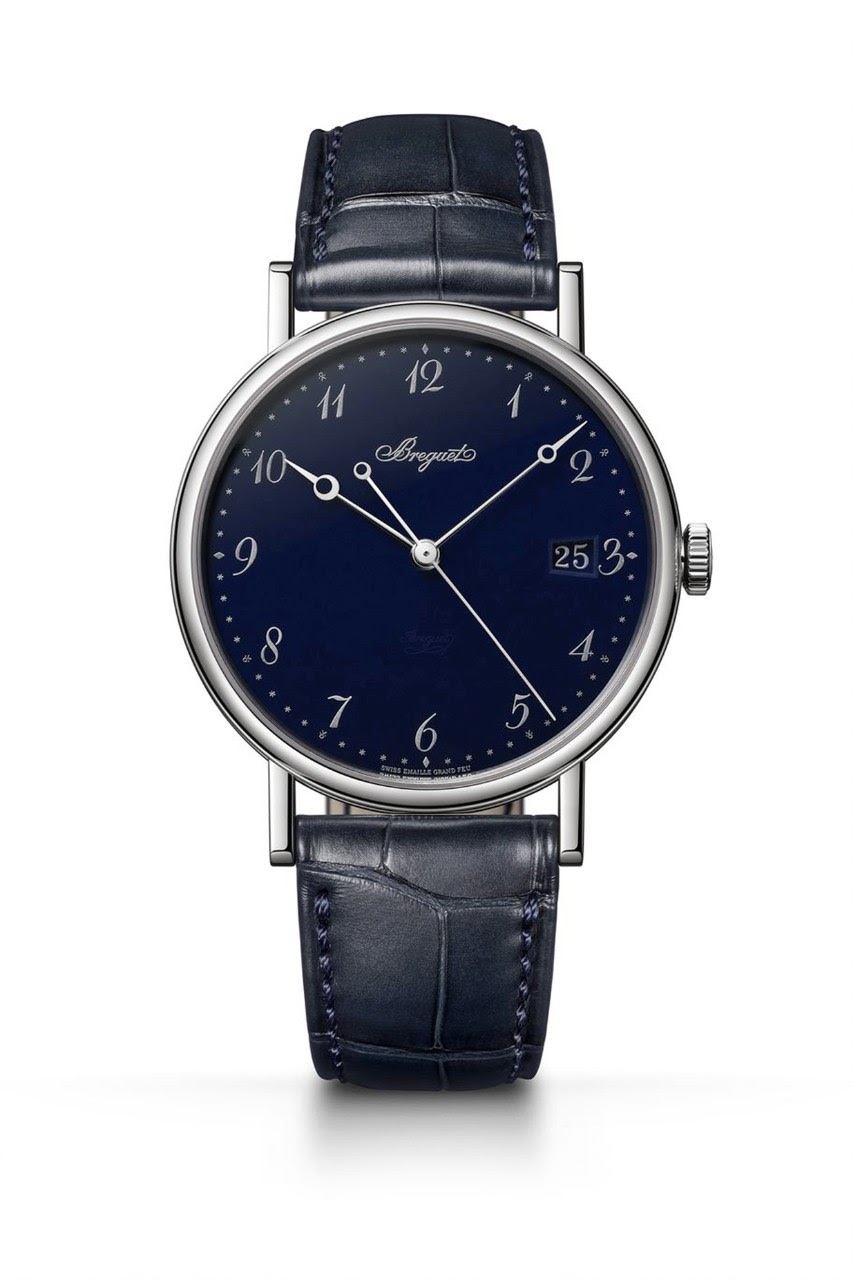 Here are some pictures I received from my contact at Breguet of this year novelty, the Breguet Classique 5177 Grand Feu Blue Enamel.
My first feeling is very positive, and I think this is the kind of watch which deserves real pictures ( which I will take as soon as possible ) and most importantly, which has to be discovered in the " metal ".
This is the kind of Breguet I like. The dial and the case have a lot of DNA of the brand, exquisite, refined.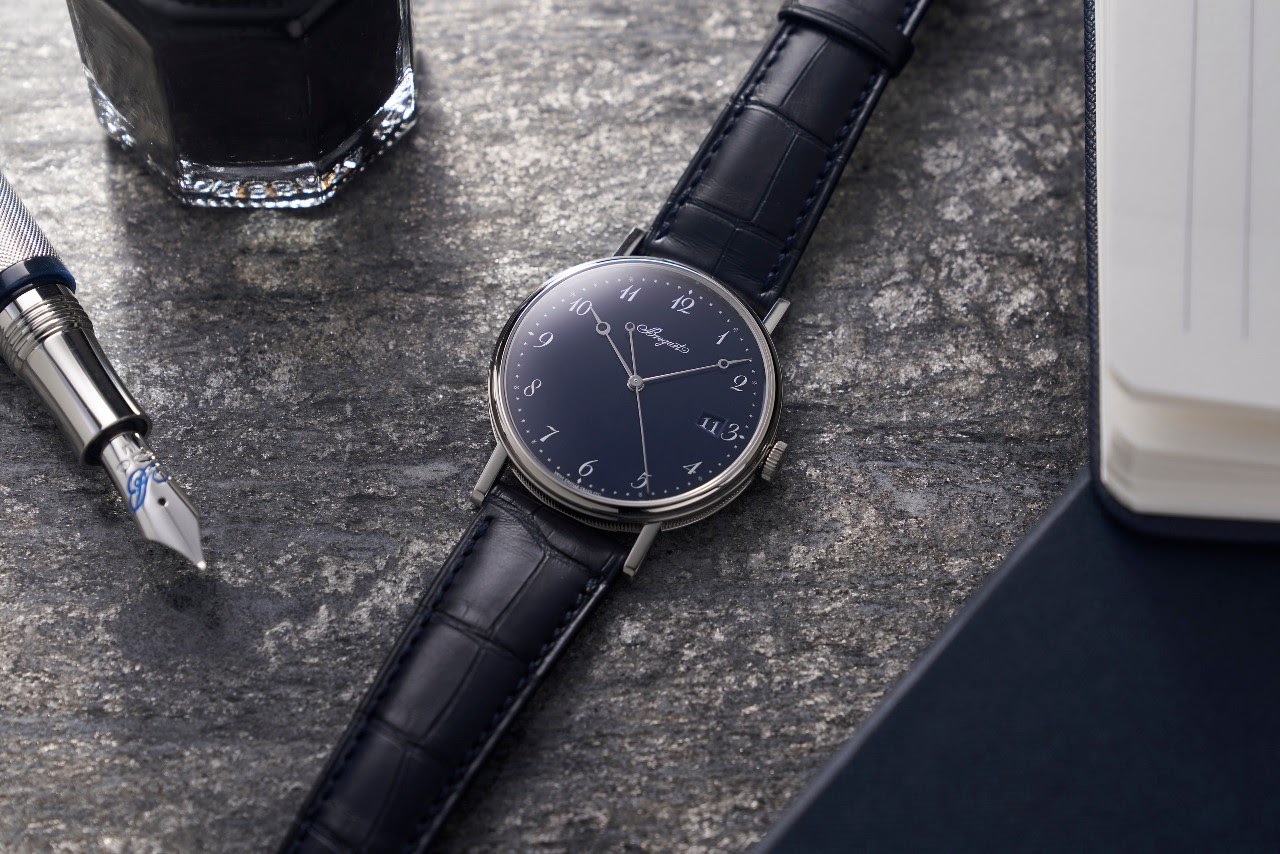 The case, for example, is 38 mm big, which is good enough for an elegant watch, made in white gold, with flushed sides we are used to see with watches of this brand. The thin welded lugs are consistent with the spirit of this watch. And the height is, for case of this size, in harmony: 8, 8 mm.
The dial is sublime. The Grand Feu Dark Blue enamel is eye catching, as well as the Breguet numbers, and the blend of stars, diamonds and Fleur de Lys shaped indices. The Breguet numbers are silver powder finished.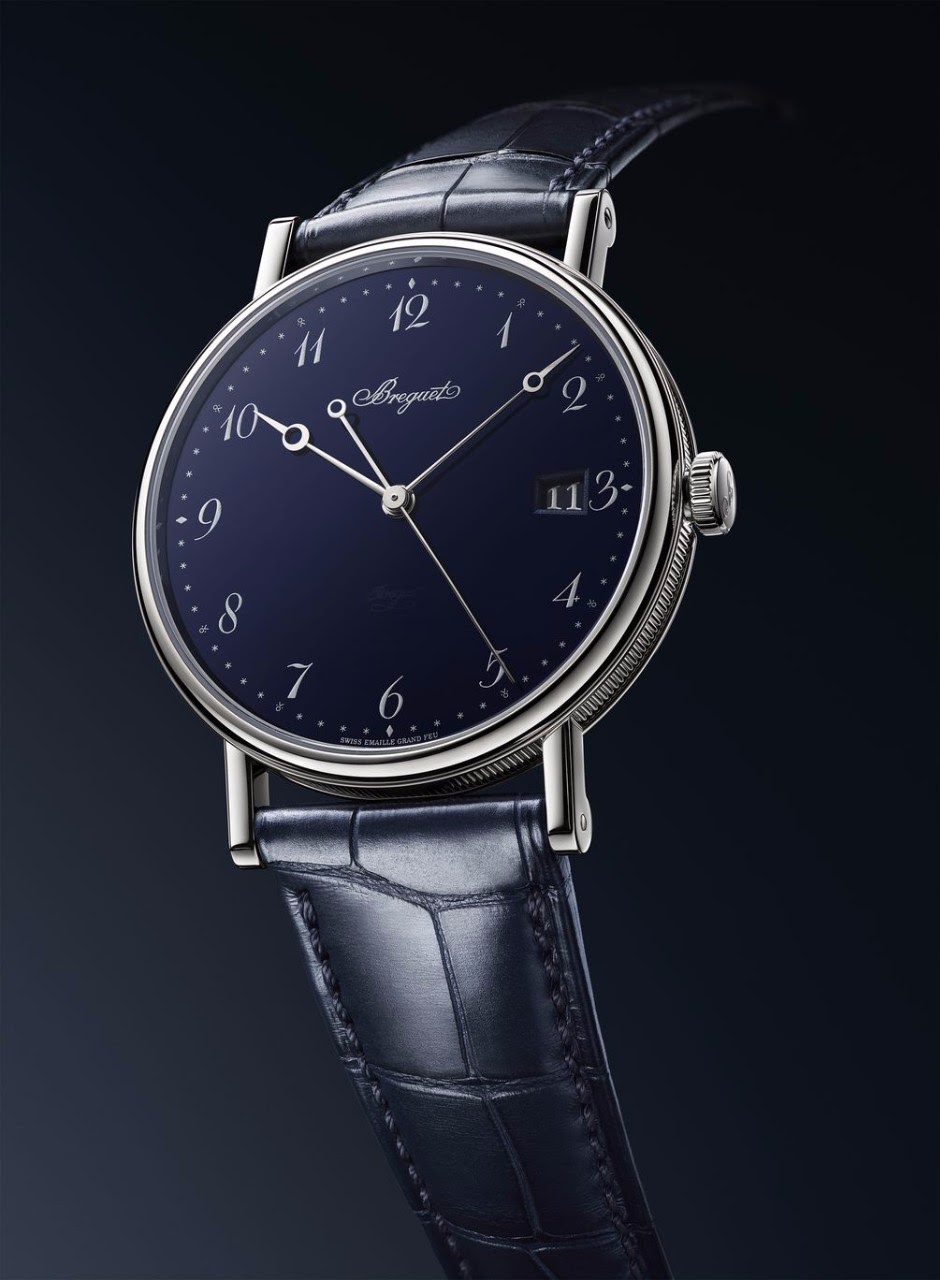 Pay attention to the zone between 6 o' clock and the axis of the hands, and you will find the famous Breguet secret signature.
We find the typical hours, minutes and seconds hands, " pomme ".
We are close to perfection, here. I personally have a regret, the presence of the date...
I can't help thinking that WITHOUT the date, we would have been closer to perfection.
At least, the date is discreet, here...
The movement is a mix of tradition and modernity: Tradition, as we have the key codes of a Classic finishing, with Cotes de Genève, chamfering, perlage... It is very pleasant to see, and it is not always the case for automatic movements. The 18 Kt gold rotor receives an impressive guilloché ( hand made ).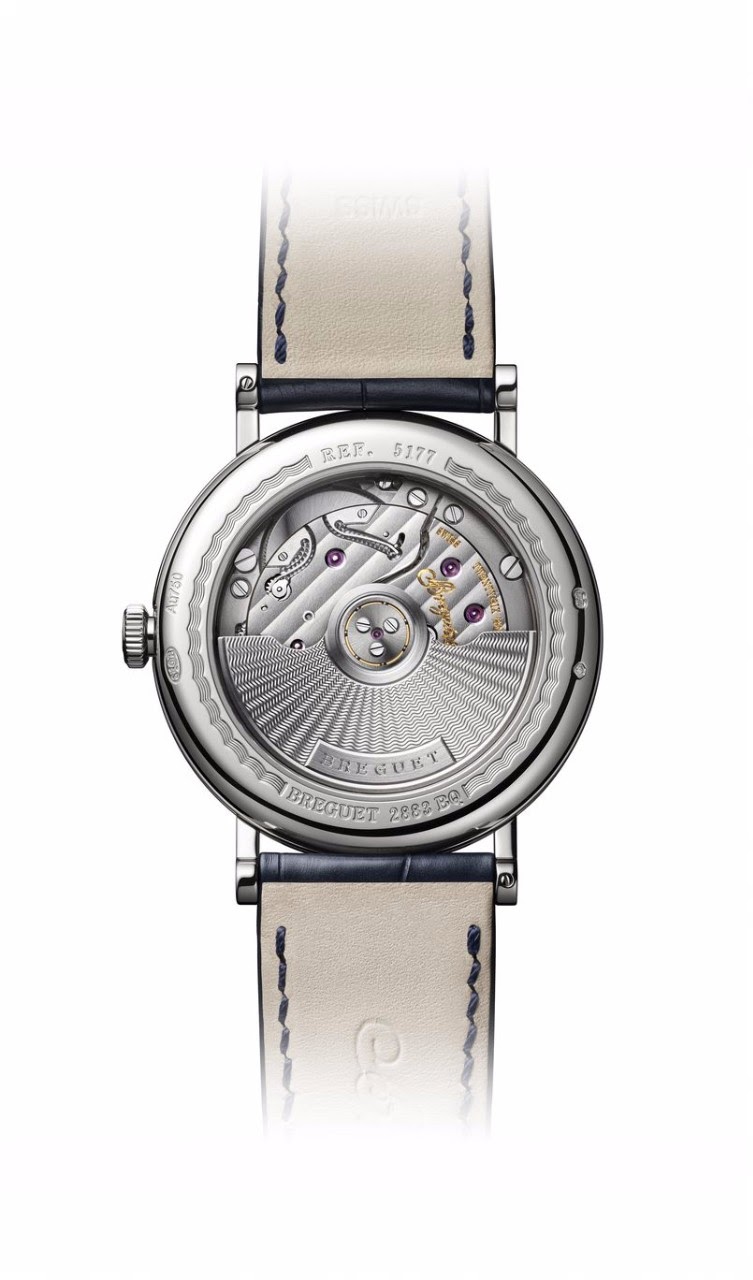 Modern, because this calibre 777Q has a silicon escapement and balance spring.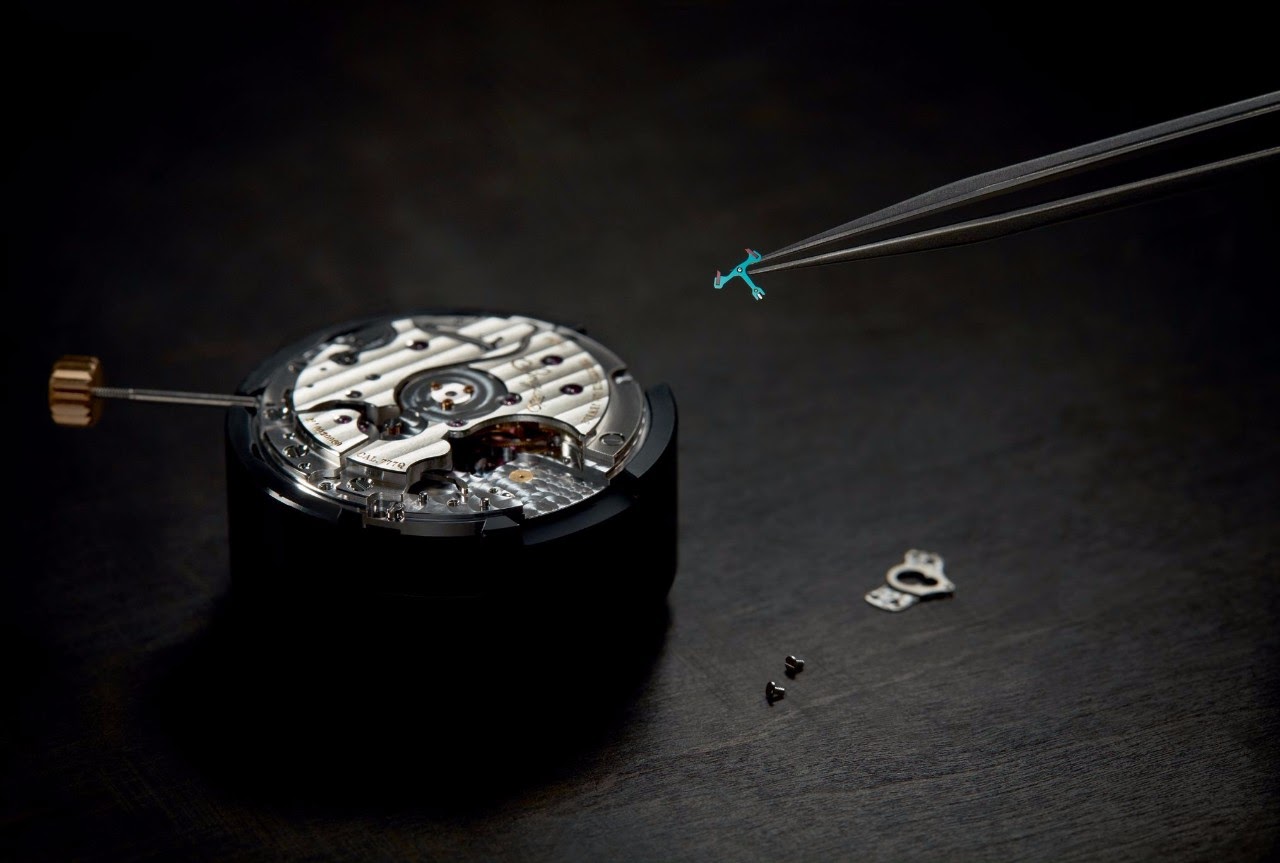 Yes, this Breguet is a real Classique.
Compared to the former Guilloché or the White Enamel versions, there is on difference in price: 23, 100 CHF, tax included.
The guilloché and White Enamel former versions: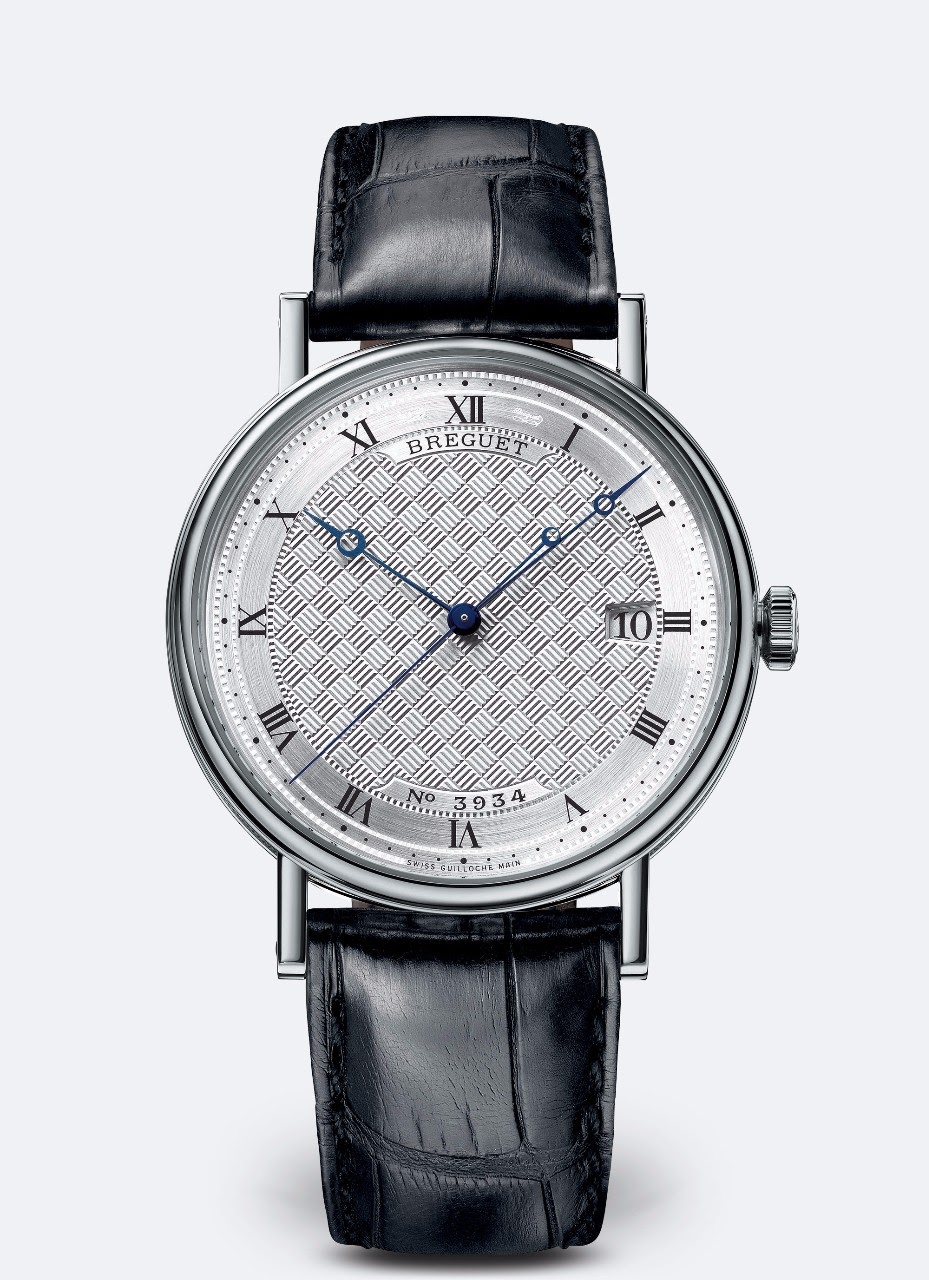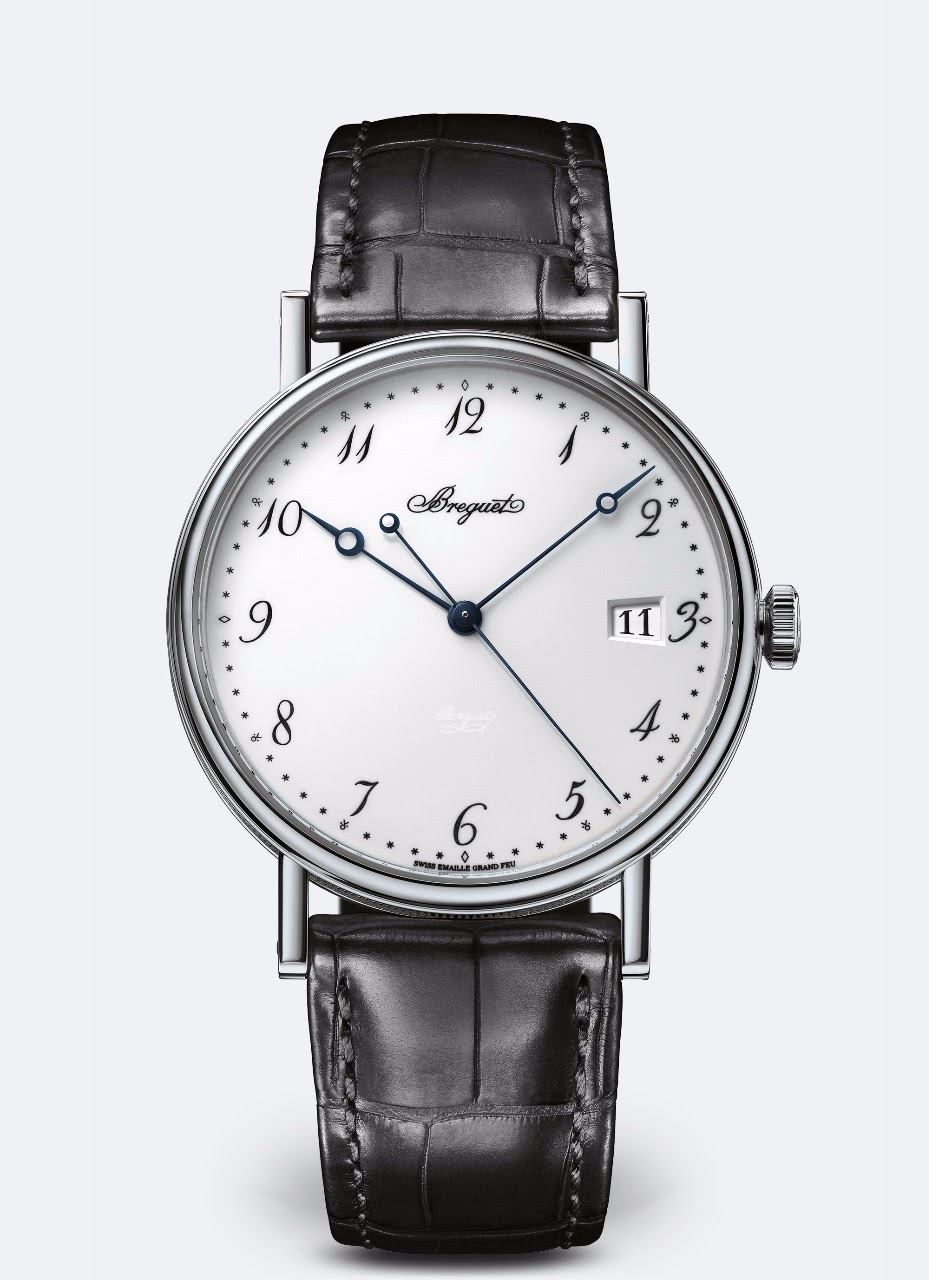 Looking forward to reading your comments and thoughts,
Best.
Nicolas