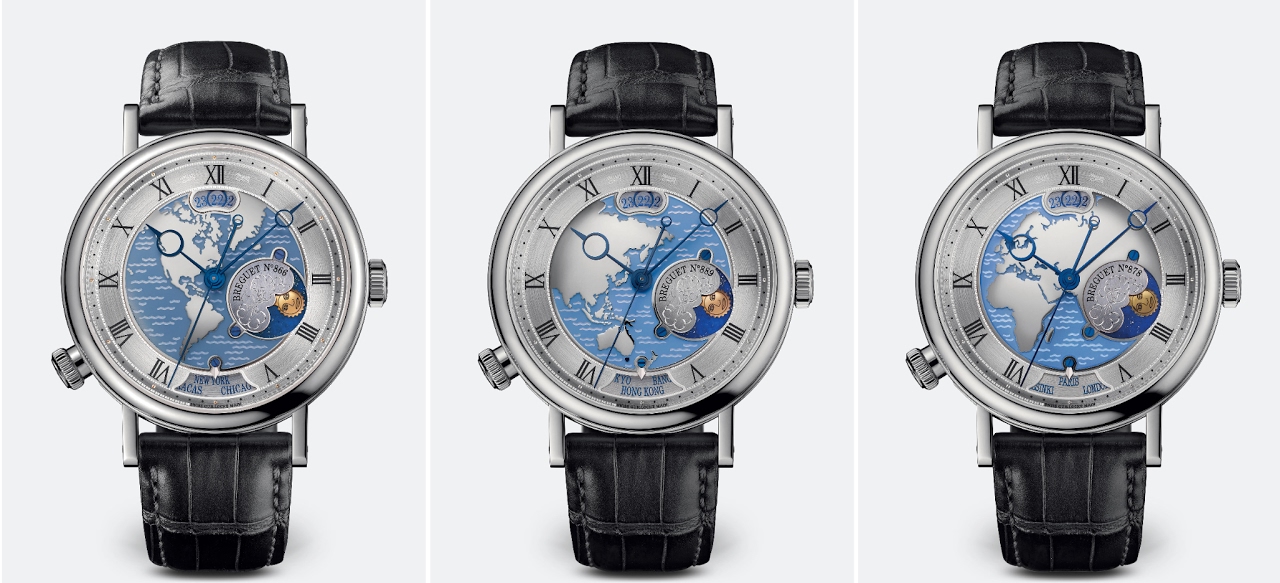 At the contrary of what its name suggests, it is rather a " Géographique " than a world time.
Indeed, you have a window, at 6 o' clock, with the hour of the city which you can select through the crown / pusher at 8 o' clock.
The date is subtly integrated at 12 o' clock, and you have a night and day indicator, to show you if the time zone selected is PM or AM.
The dial is made of gold, " wave guilloché ", with a lacquer.
The case is 43 mm big and 13, 55 mm high.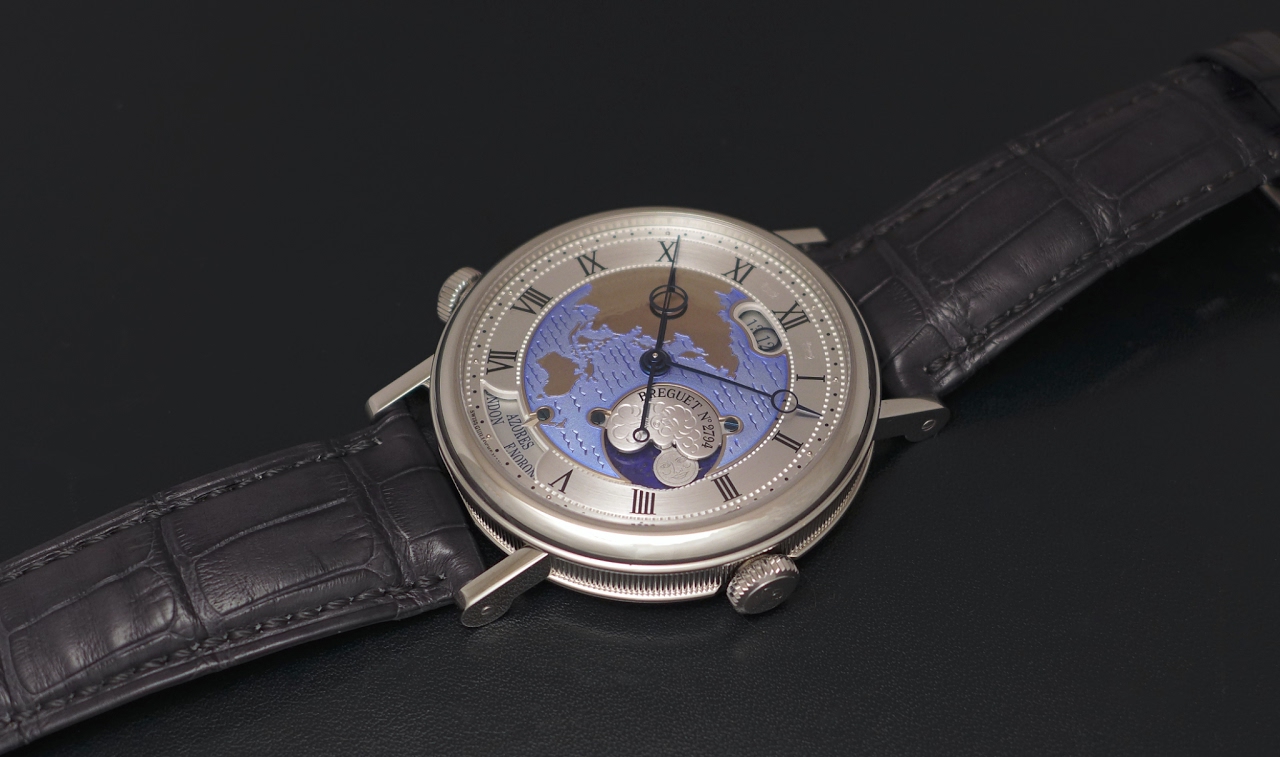 Through the sapphire case back, you can see the movement, the Cal 77FO, made of 362 parts, with a silicon spiral and escapement.
That's for the facts.
Now, some thoughts.
When I know that a travel watch is unveiled, I am always excited, as this is a complication which is dear to my heart.
This Breguet has a lot of charm, a beautiful dial, and is friendly to use. I really like the way the dial is decorated, charming, delicious and so Breguet, which here means " old time refinement ", for me.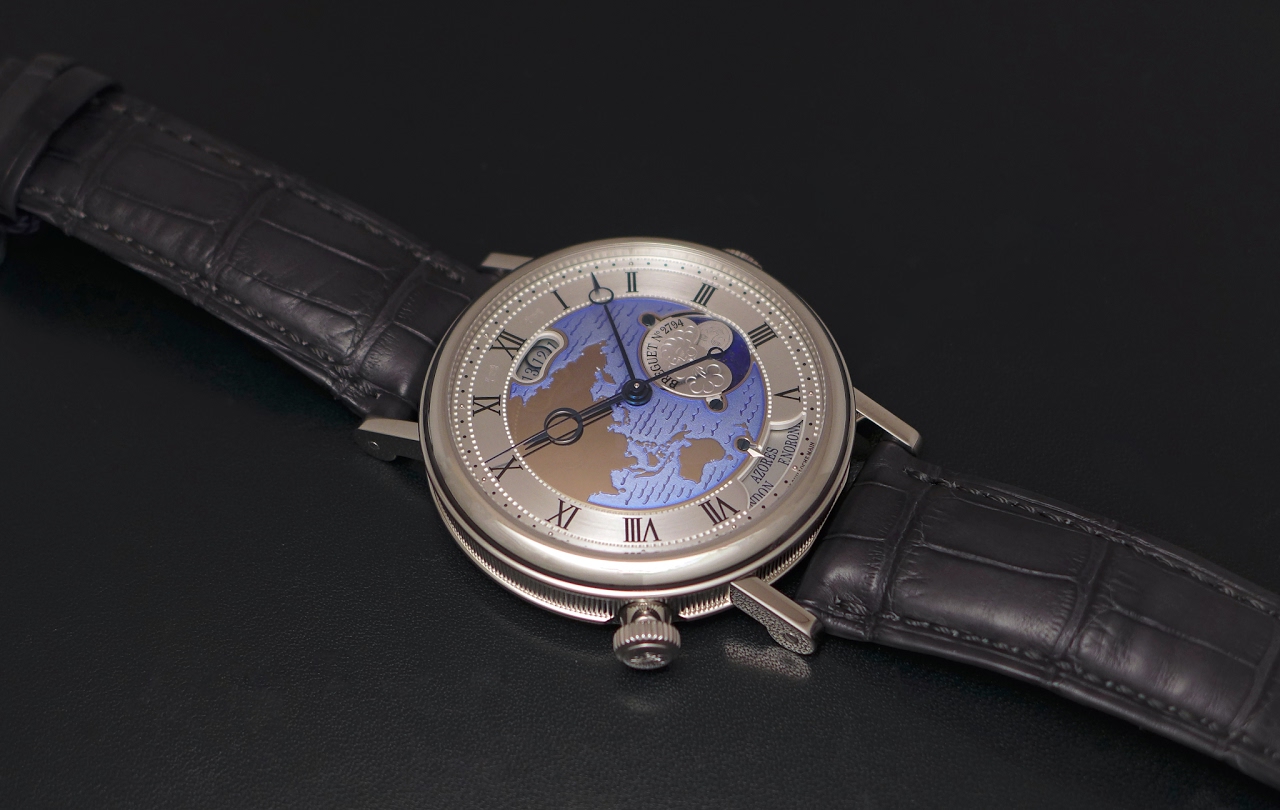 A good thing is that you can choose your dial as the 5717 comes in three different variations: Asia, as shown here, America, and Europe, in this order: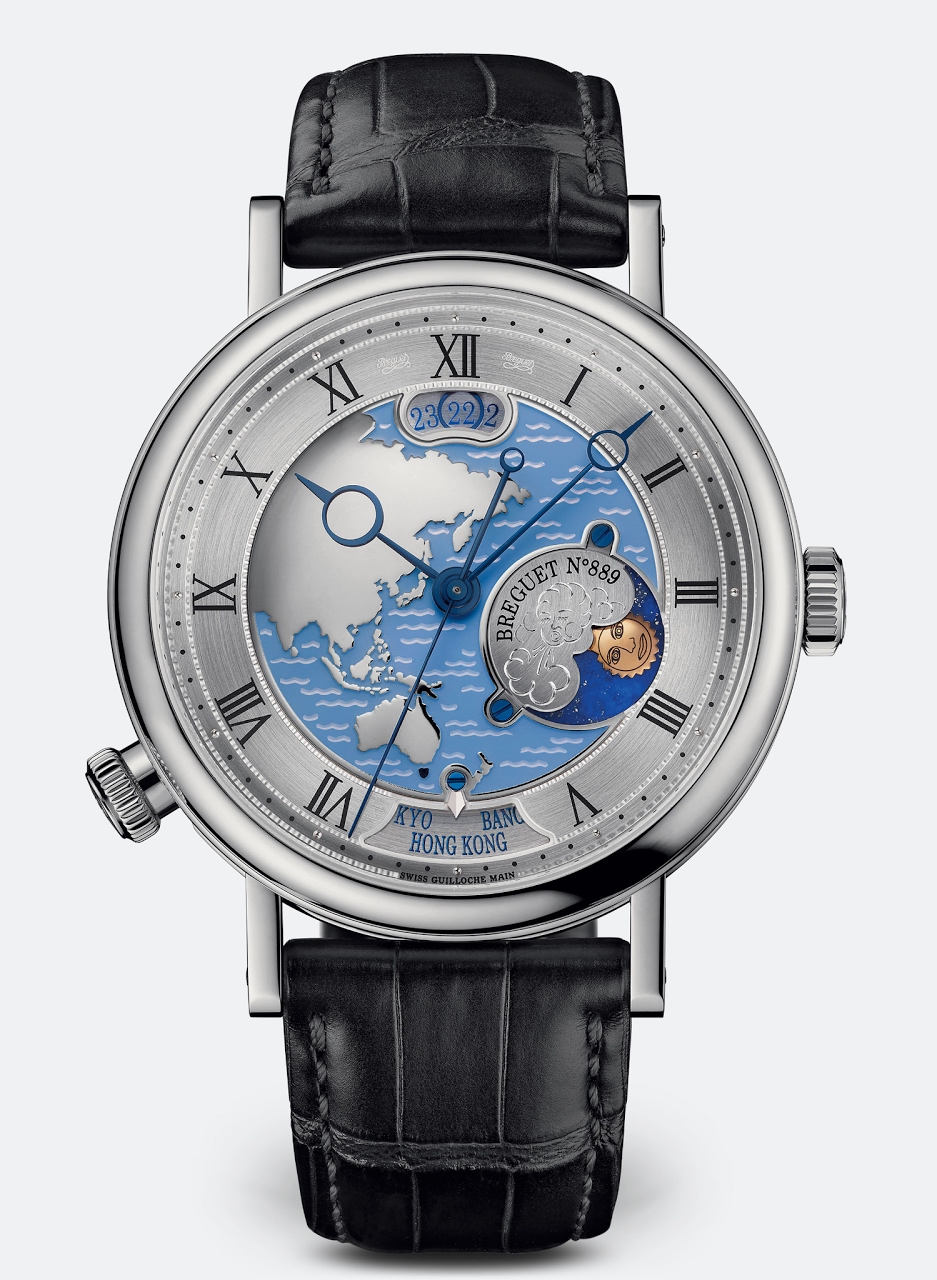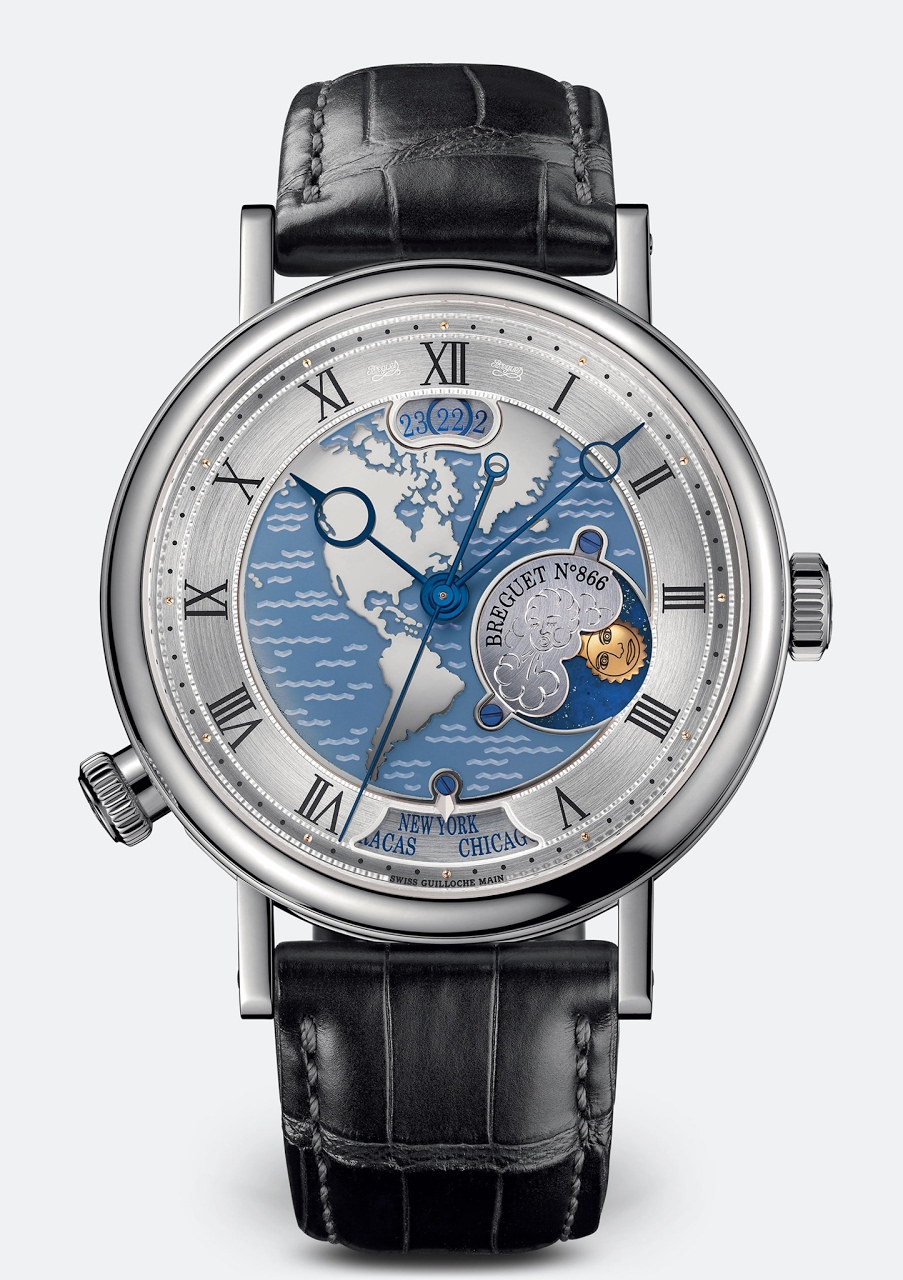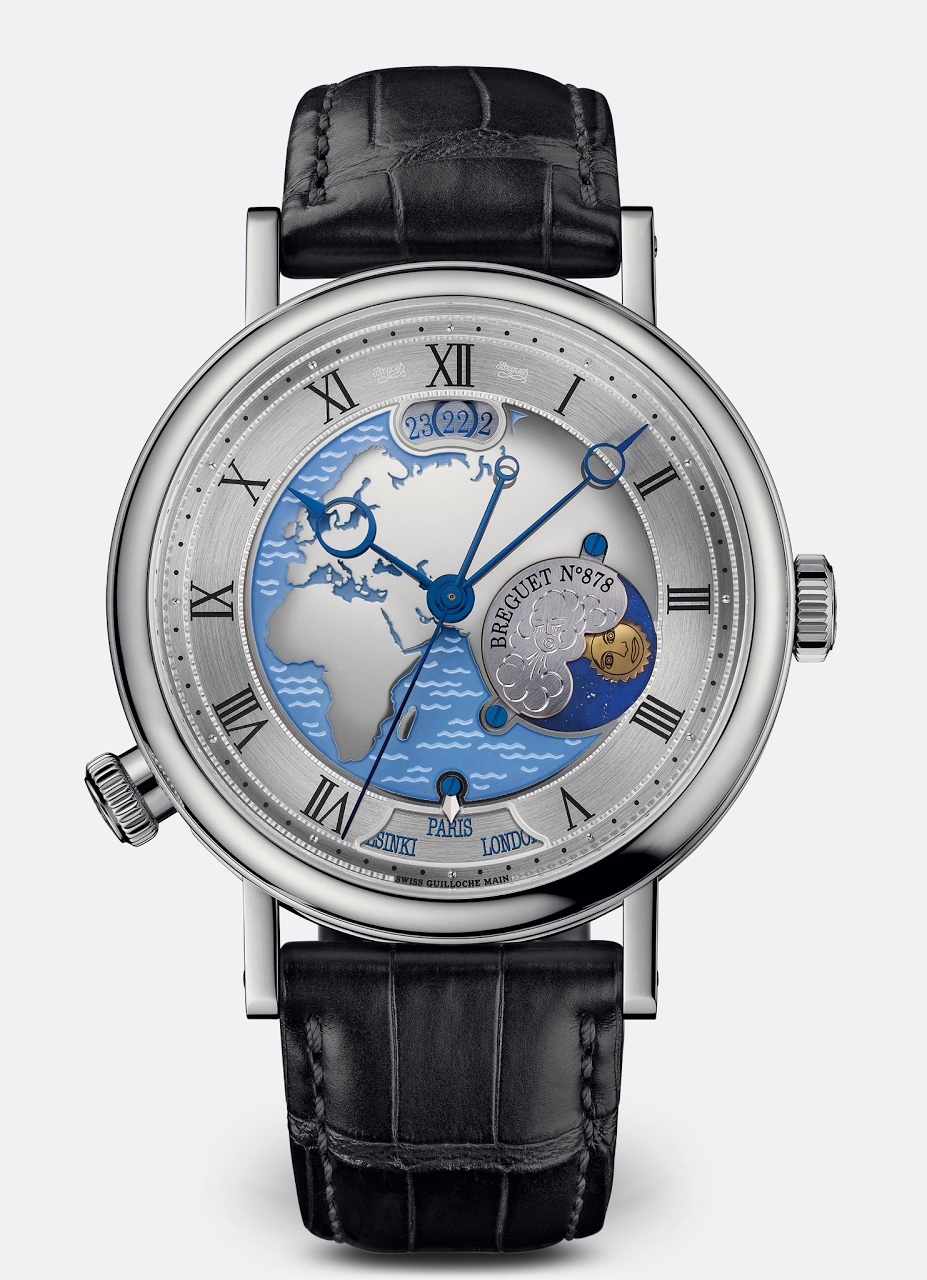 Now, I find it too big and a tad too thick, too. 40 mm would have been more my taste.
You have two choices, platinum, or rose gold. I think a third option would have been welcomed, in white gold or, why not, in steel.
The movement is pleasant to see, but doesn't have anything special to me, even though the rotor is nicely finished.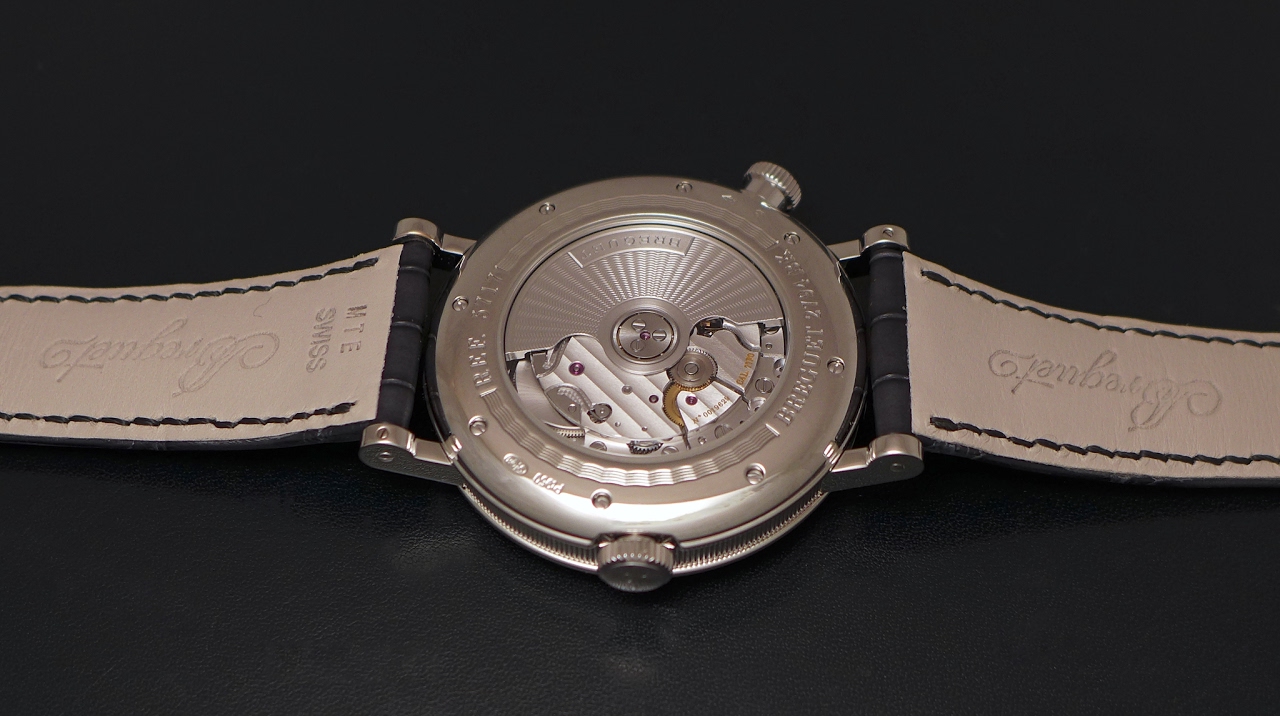 I would have been more enthusiastic if the watch was smaller, which is, in my opinion, its biggest flaw, with its price ( around 76 000 Euros in rose gold, and 91, 000 Euros in platinum ).
Looking forward to reading your comments and thoughts,
Nicolas