The minor release for Chopard this year (since the watch technically is not new), the L.U.C All-In-One is an impressive watch which puts 14 indications (time and astronomical ones) into a surprisingly legible and elegant timepiece: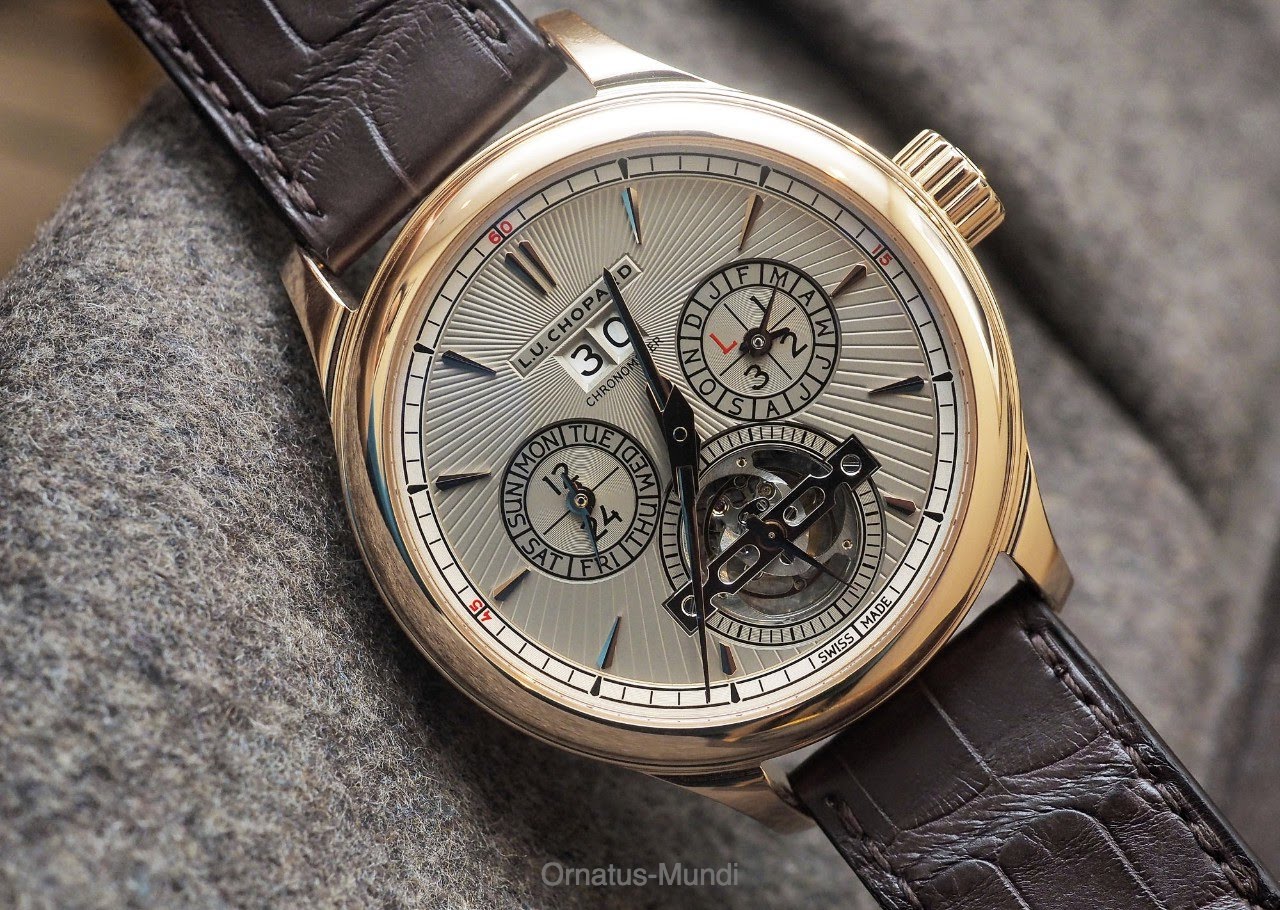 Its elegance stems from the clever distribution of indications between the watch's two sides - the most important ones (in daily life) are placed on the dial, whereas the more 'scientific' ones (for lack of a better word) are relocated to the back side:
Dial side
Central display of the hours and minutes
Small seconds on a tourbillon at 6 o'clock
Perpetual calendar with 24h indication
Day of the week indication at 9 o'clock
Display of the month and leap year at 3 o'clock
Aperture-type large date display at 12 o'clock
Movement side
Equation of time
power reserve
24-hour day/night indicationsunrise and
Sunset times (set to Geneva)
Orbital moon phase
For more detailed information on the 516-component movement L.U.C Calibre 05.01-L please look at Ken's presentation
HERE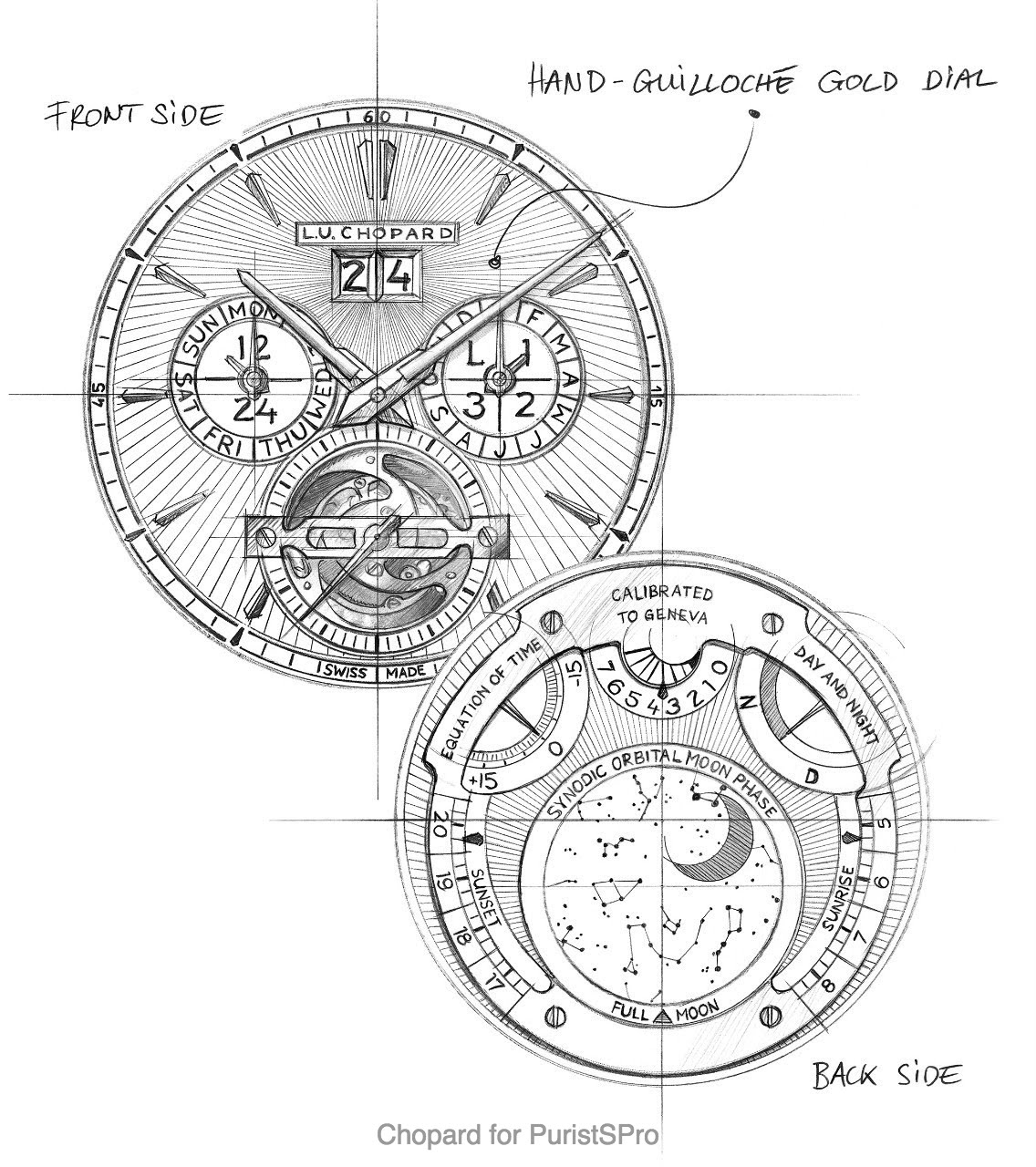 The dial is hand-guilloched in gold, with radial beams emanating from the large date beneath 12 o'clock.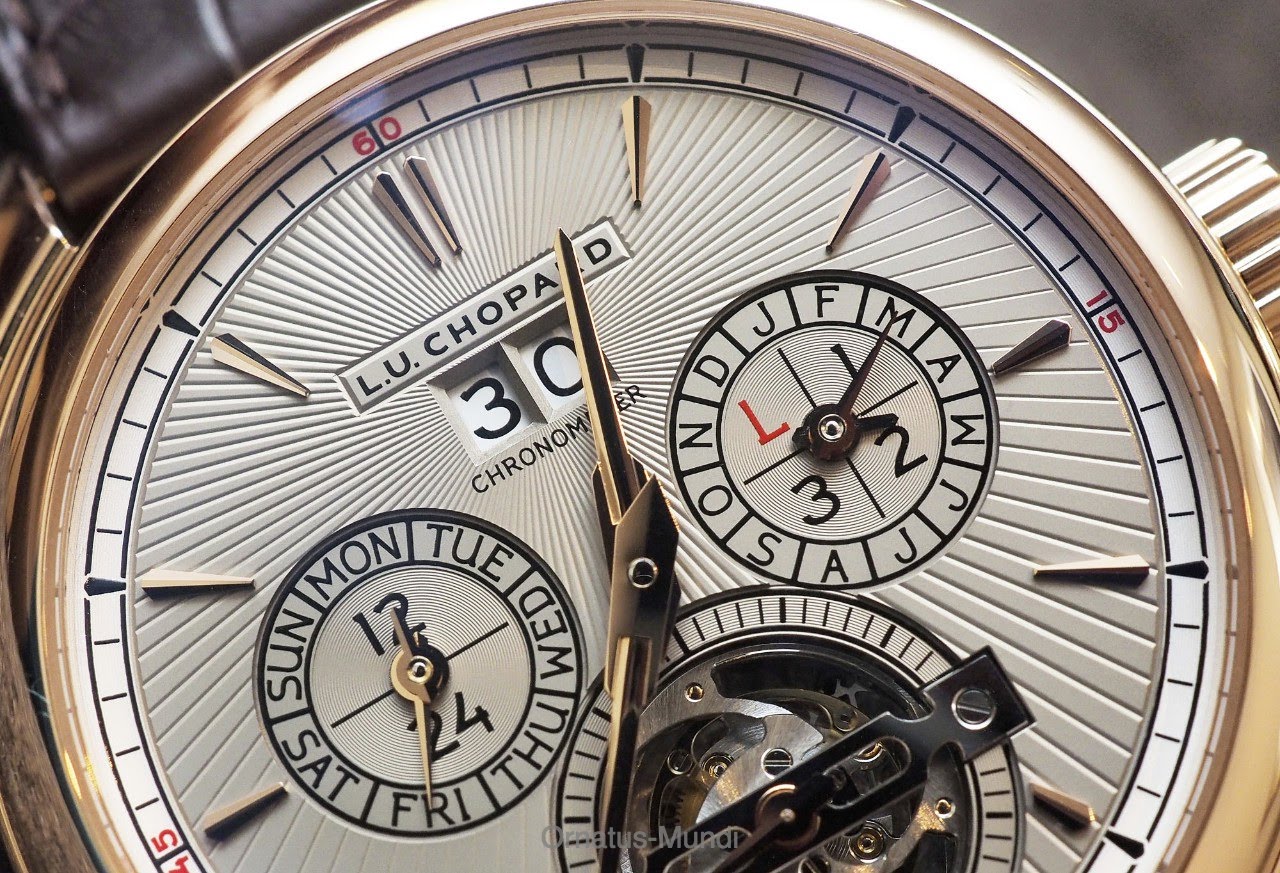 On the opposite end at 6 we find a tourbillon with Chopard's own patented Variner® balance wheel: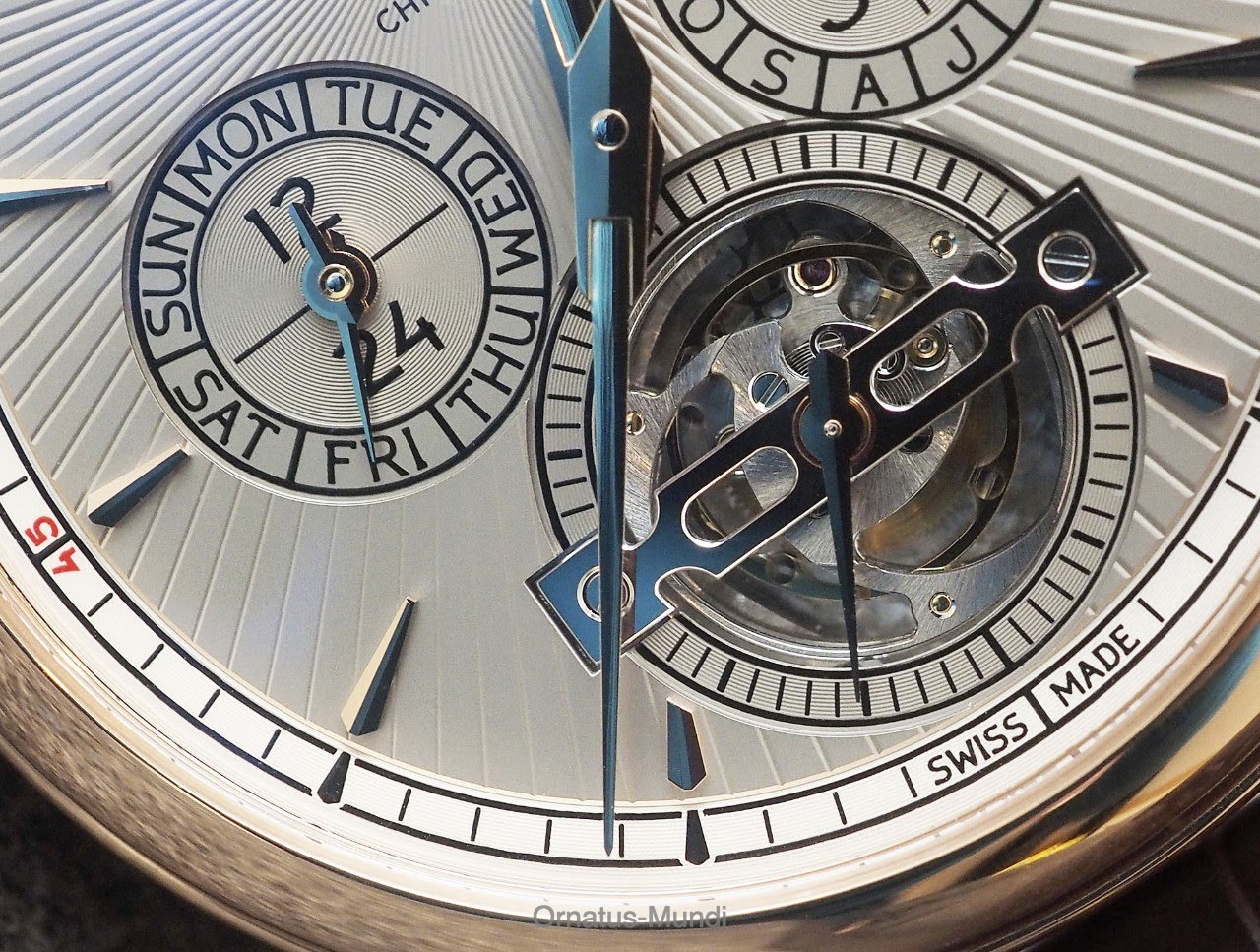 Please note that the hands are finely polished, and the tourbillon bridge even in black polish - thus they completely mirror the colour of my jersey. A different angle, and all is back to normal: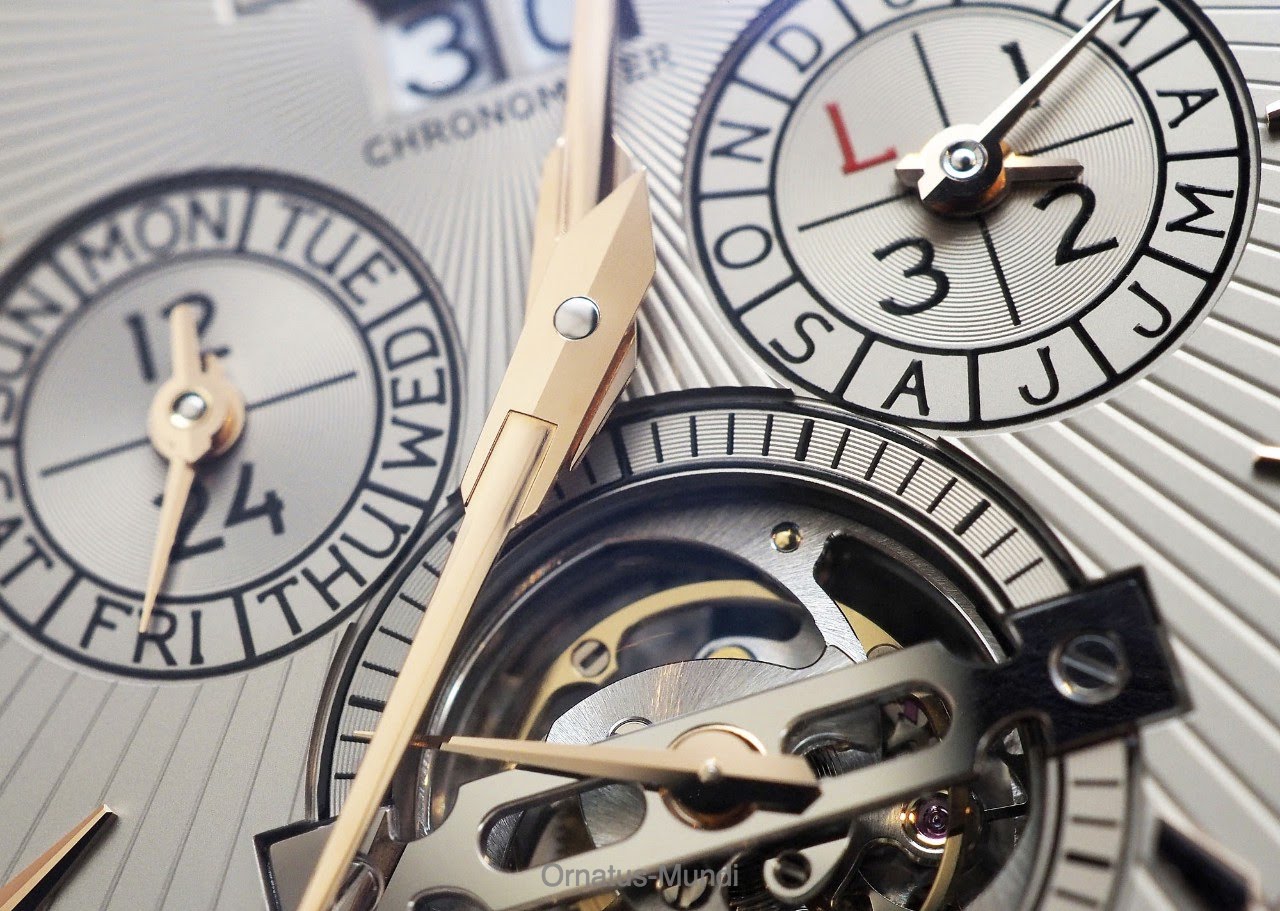 The hands are of Chopard's idiosyncratic
dauphine fusée-type shape which I like a lot.

One the back, nicely arranged in a circle, the astronomic indications: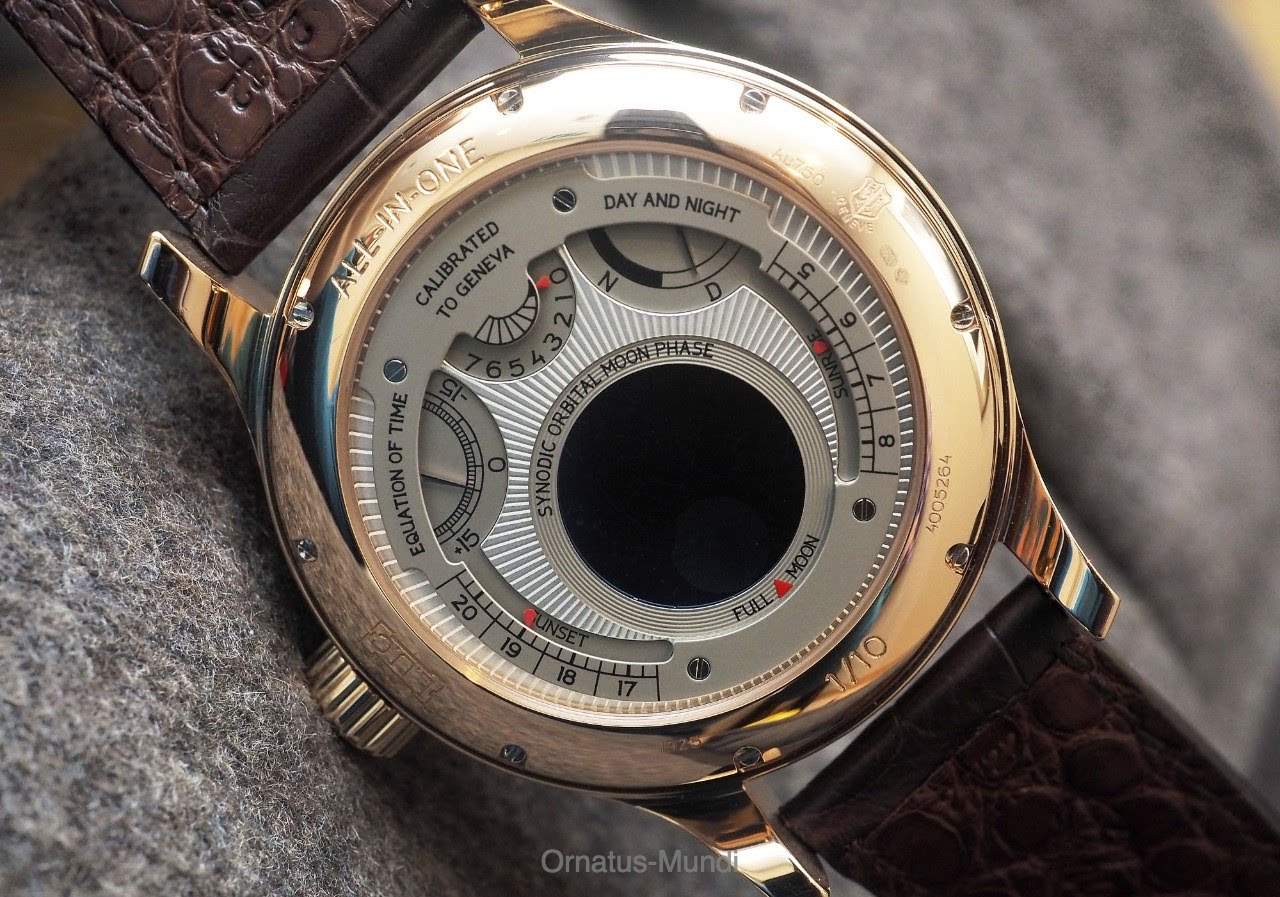 Tilt the watch slightly and the 'black hole' comes to life...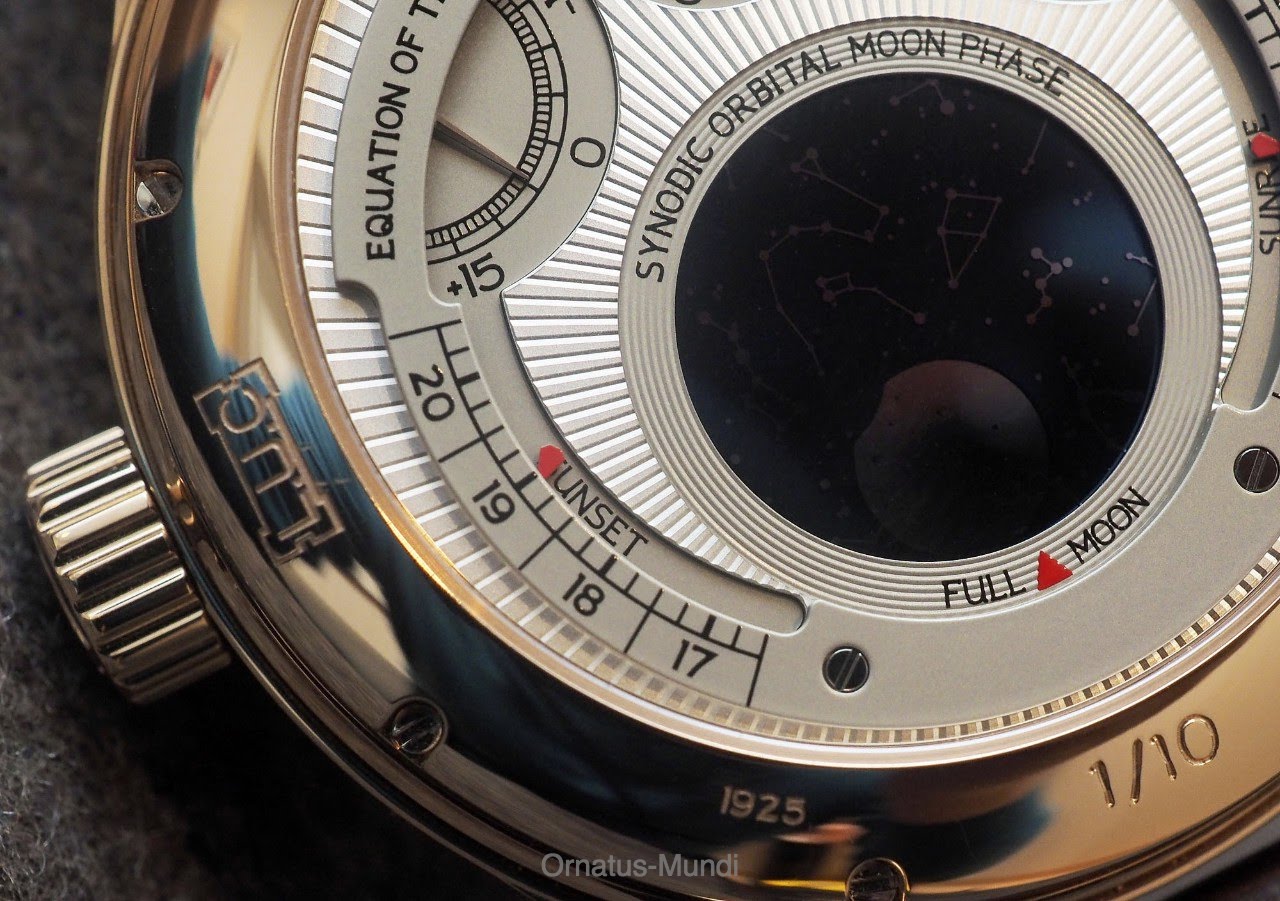 The orbital moonohase dial is an exceptional display which not only shows the phase of the moon (or its age), but also its position on the orbit path around earth.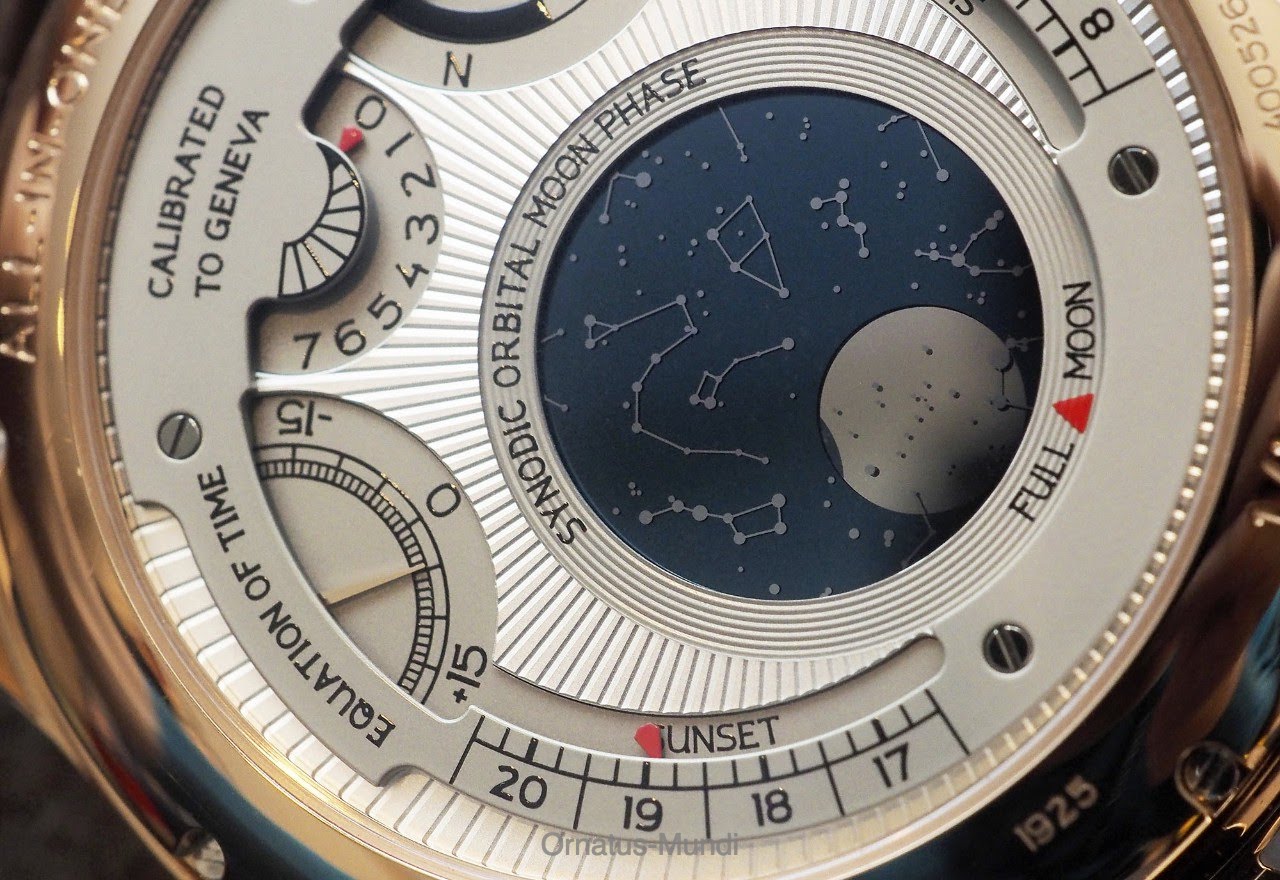 I mentioned the elegance of the watch, but there is one significant downside: its thickness! With a movement already
11.75 mm tall, the resulting watch cannot be slim anymore - and it certainly is not: at a full
18.50 mm, this piece needs substantial arms to support it.

That aside, the case follows Chopard's design language with brushed sides and the typical groove around the front bezel to separate, optically, dial from lugs: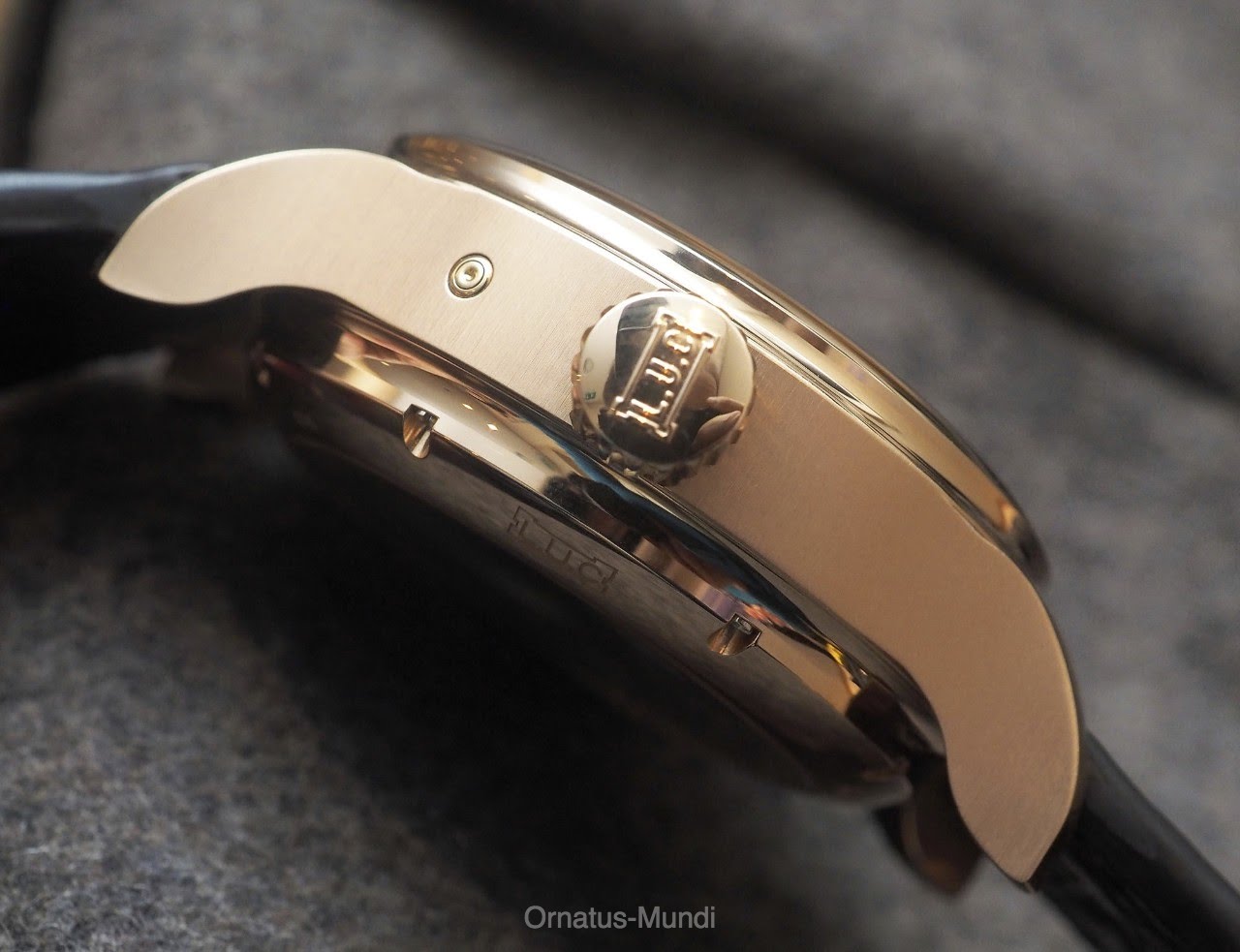 The watch is 46mm wide, which seems large. In reality, however, it fits quite well on my wrist. A well-conceived optical balance, which considered size, indications and decorative elements, led to this outcome.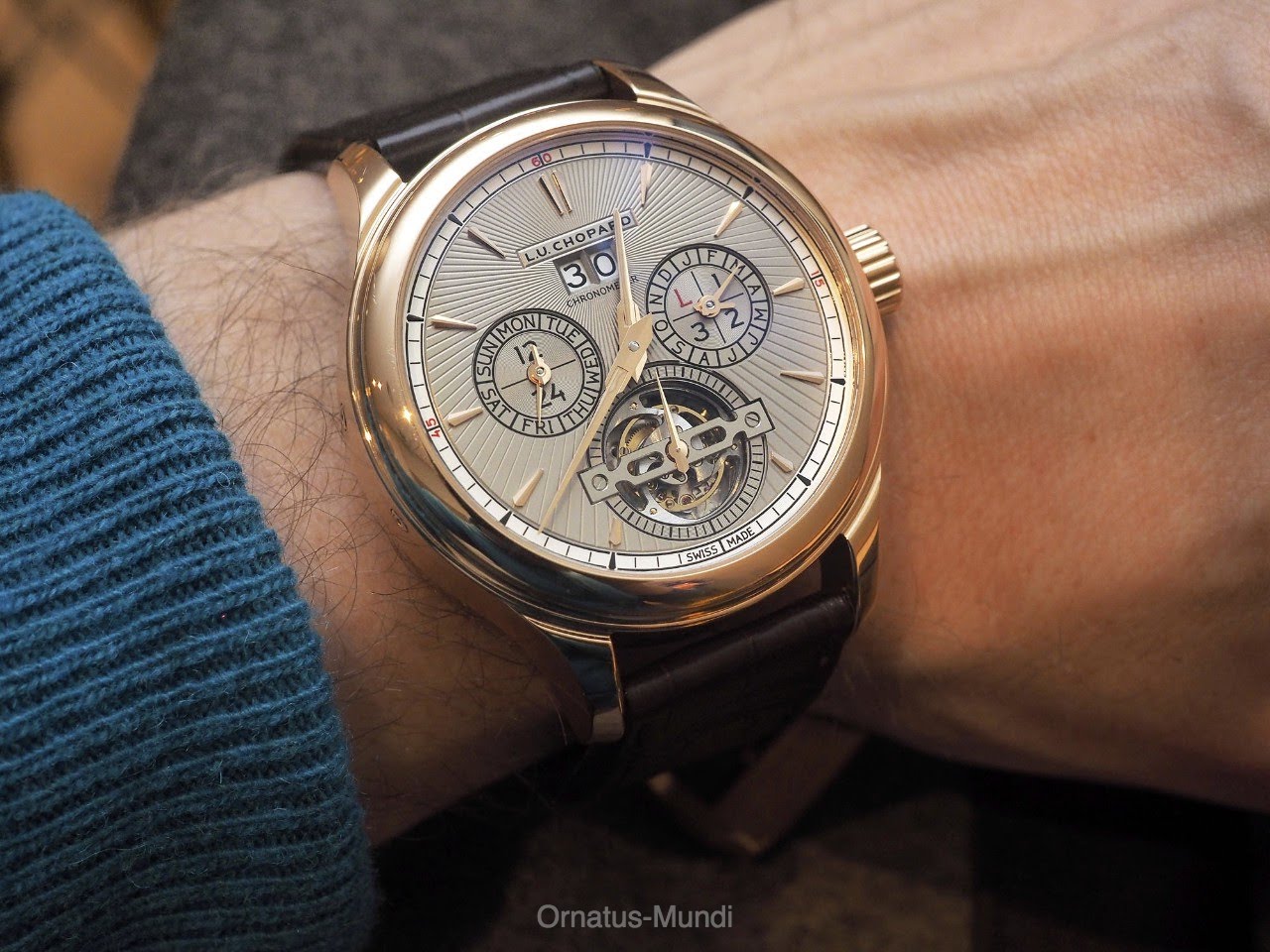 The watch is not new to Chopard, as it has been already released 8 years ago. However, this new redesign gives the watch a more timeless (how appropriate for an astronomical watch!) yet still characterful outfit. It is these small details and improvements which count for us PuristS here!
Cheers,
Magnus
(Typographic edit)
This message has been edited by MTF on 2018-04-14 17:52:20