F.P. Journe Resonnance - the 2019 edition
ChristianDK

this is the final edition of the Resonance, only produced this year.
How do you like it? compared to the older versions?
I like it more and more. I really like that the subdials are printed in blue and I like the simpler design of of the new dials. In fact Im thinking Im beginning to prefer the simpler graphics. This version is obviously meant to be used for two timezones with the 24h dial on the left. However, I much prefer the hands to be in symmetry. Even when I travel with my Resonance I keep both the dials set to local time. Its just how I prefer it. That is purely a personal preference though. I can see how it can make a useful tool for people who travel a lot.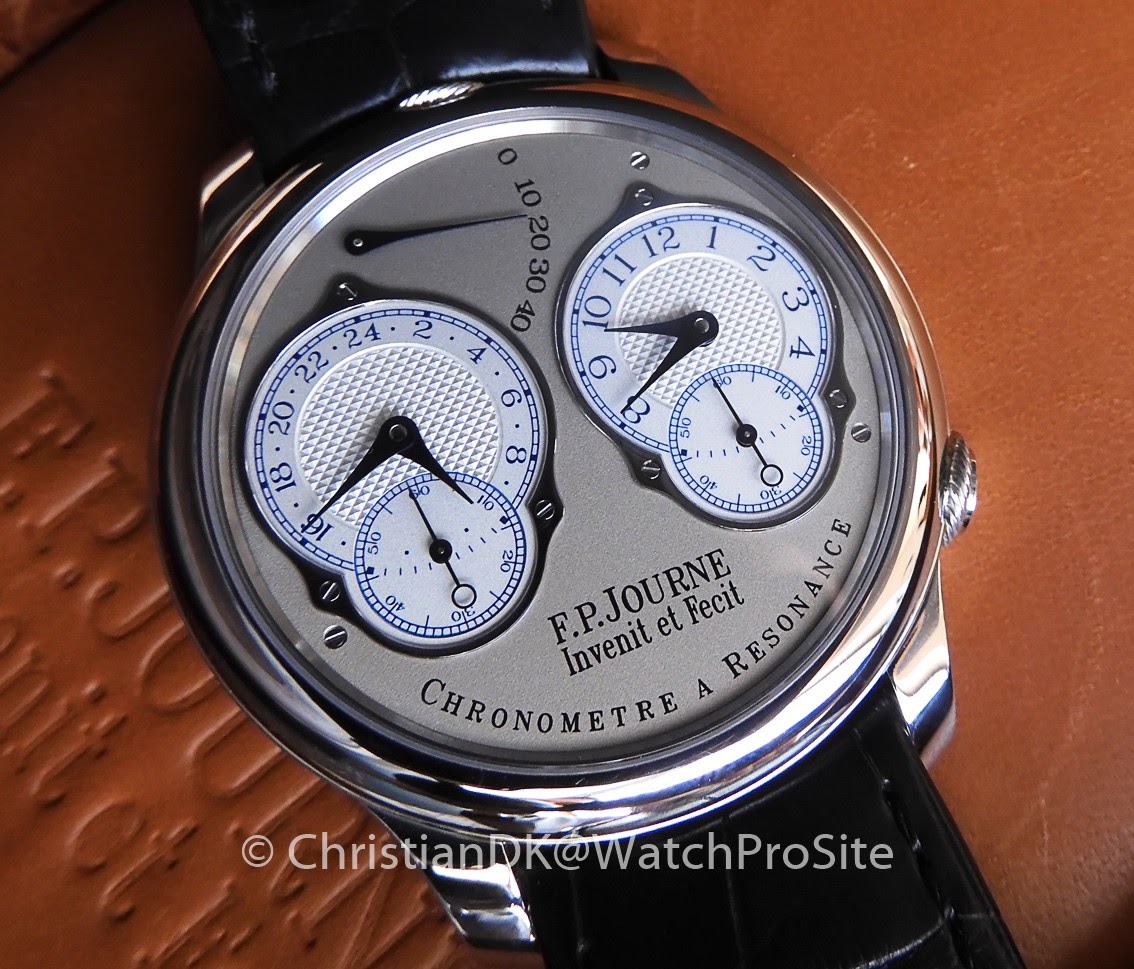 <!tag blob=mz.index.terms default="">