François-Paul Friday is now - so pop by ...
ChristianDK

Time for our weekend tradition. Please post your FPJ watch.
Today I'm wearing a new acquisition. The Elegante in Polished titanium. It just landed yesterday so it's still very early days. I love the way it sits on the wrist. Extremely comfortable and light. This morning when I put it on, it performed it's little dance for me of setting the hands to the correct time. It just is a lot of fun to watch and a very charming feature.
I wish everyone here a happy weekend!
Best regards
Christian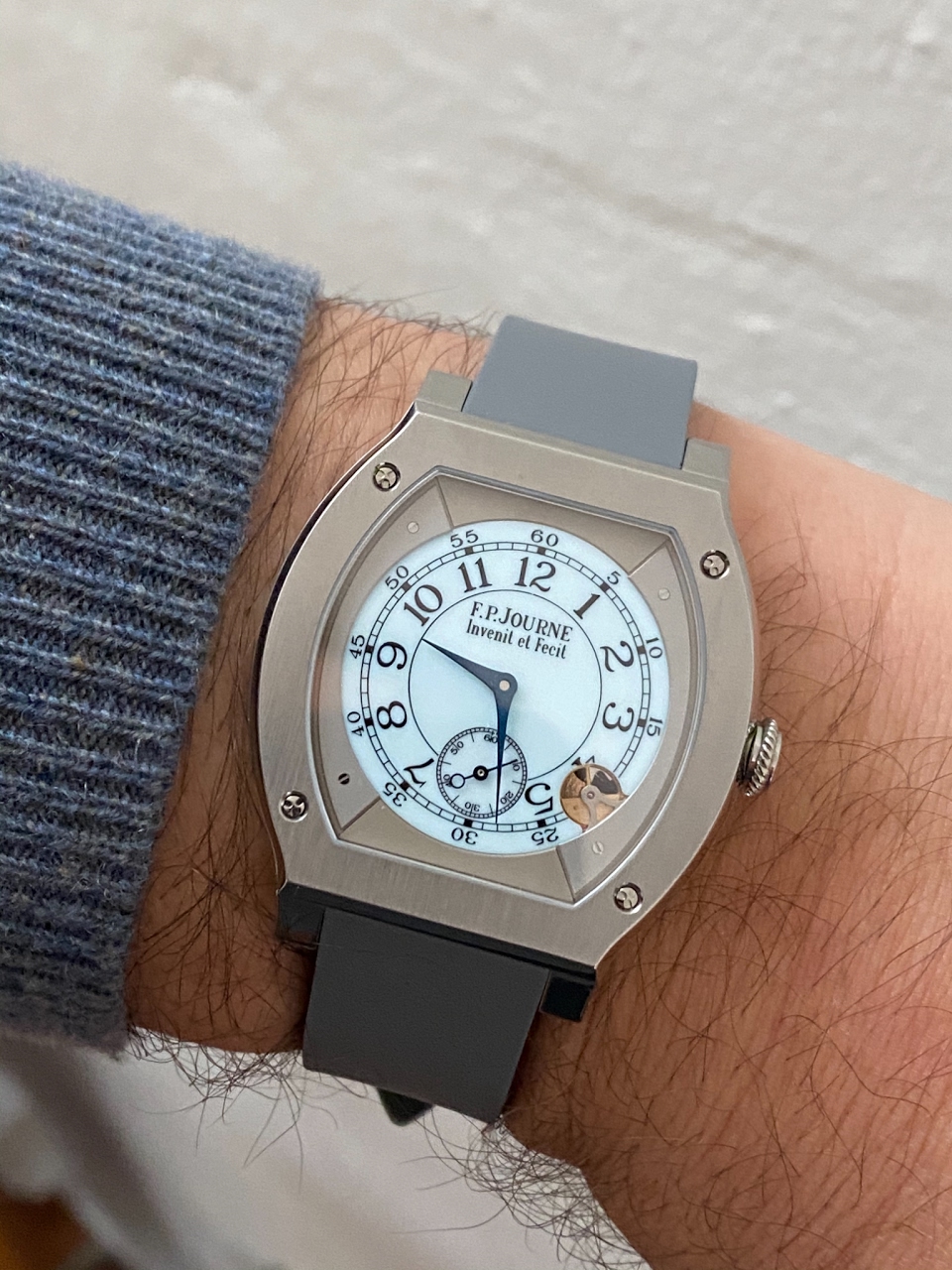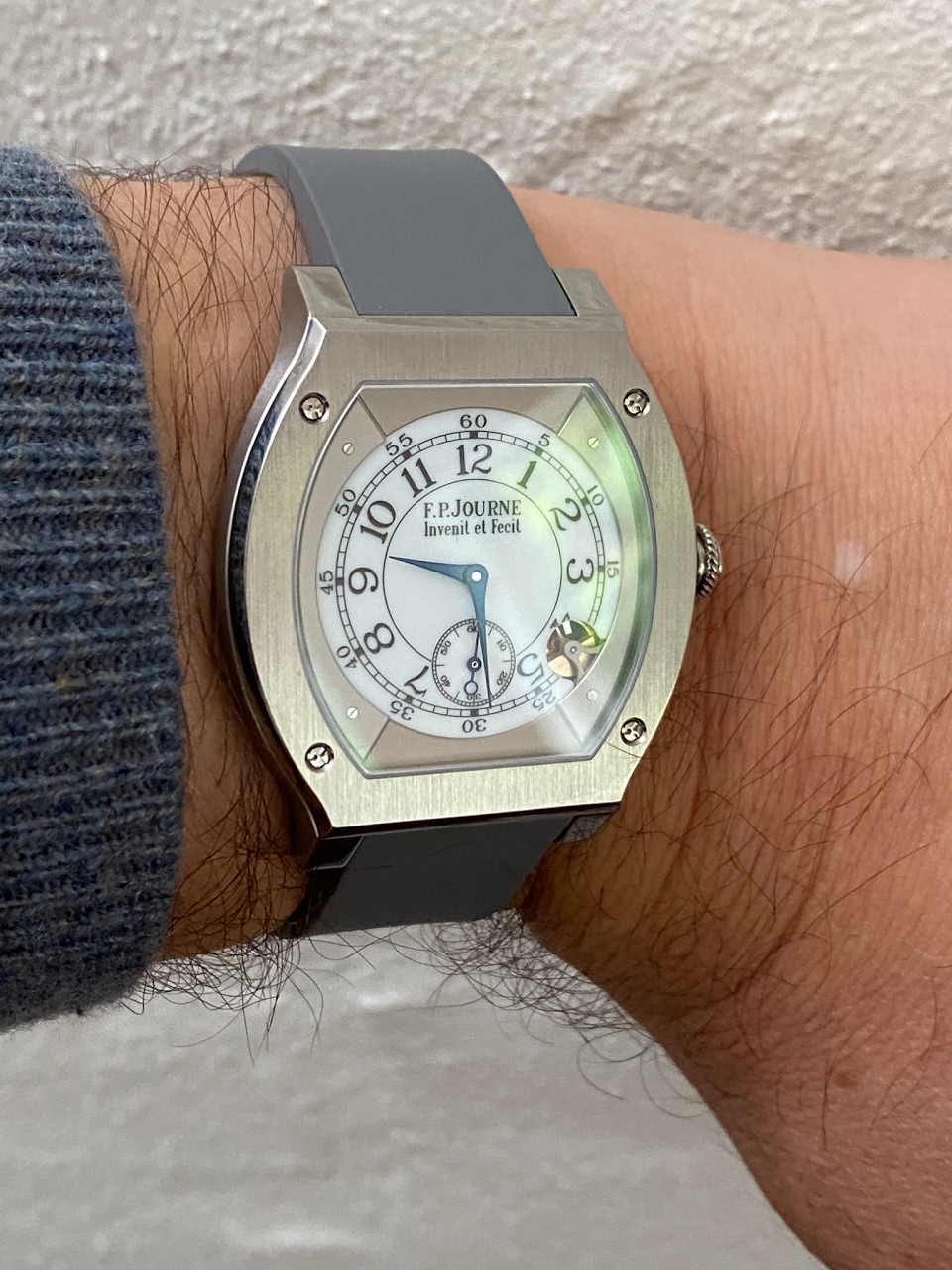 <!tag blob=mz.index.terms default="">