Francois-Paul Friday is here :-)
ChristianDK

It's time for our FPJ roll-cal, according to our forum tradition. So just jump in....
I will admit that I'm cheating today, as i was just wearing this piece briefly last Friday As FP let me look at it. But what an experience it was. It is an amazing watch and even quite wearable. Posts about this one and other amazing FPJ pieces are in the works and I hope to get more work done this weekend. So this is just a teaser...;-)
Show us your watches and have a great weekend!
Christian
Straight off from Francois-Paul's wrist to mine, last Friday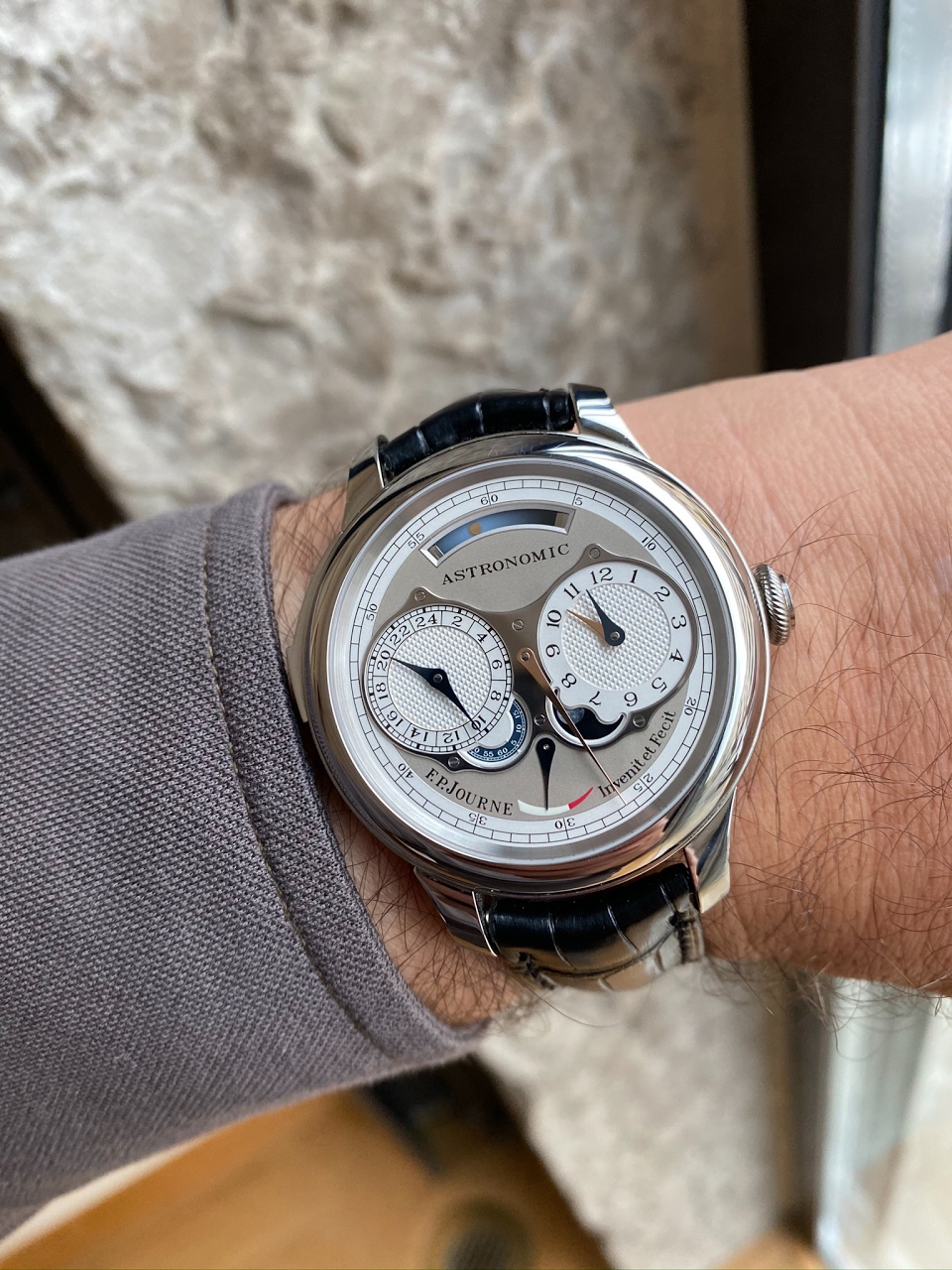 <!tag blob=mz.index.terms default="">