Thank goodness it's Francois-Paul Friday!
ChristianDK

Posting this as my wife is mixing me a gin tonic, I wish you all a happy weekend! - Please join me in posting your FPJ watch 🍸
I love to go back to the Chronometre Souverain. It is a cornerstone in my watch collecting life. I still think this is one of the best time only watches around.
I remember my first visit to Montres Journe in Geneva in 2007 how It just "clicked". My dream after that visit was that if only I could own a CS one day that would be the epitome. In the concrete sense, some nights I seriously had dreams about receiving the watch and I even had dreams that I was talking to Mr Journe. This was only taking place in my subconscious and never had I expected it to become reality one day. It would take a couple of years before I finally got this watch.
As you know, alot has happened since then. I feel really blessed. The CS will always be something really special to me.
Enjoy your weekend
Best
Christian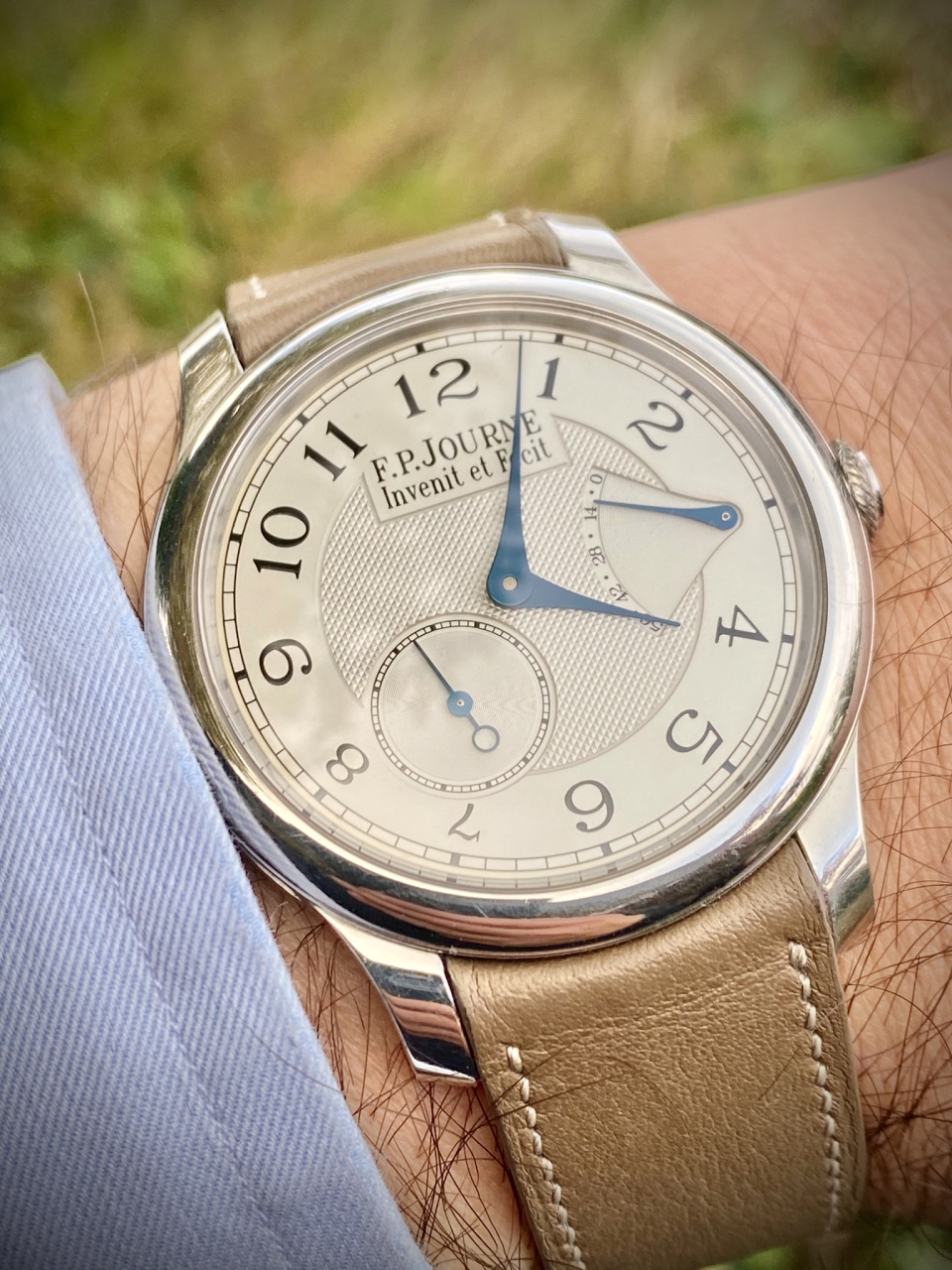 <!tag blob=mz.index.terms default="">