Today is Francois-Paul Friday! Join in for some Friday pleasure!
ChristianDK

Hi my friends, Finally it is Francois-Paul Friday where we by tradition post our Journe watch to start the weekend in the best possible way. Please jump if you are new here or an old friend.
My Friday is really special. I got a dinner invitation that I will tell you about a later Time. (Yes, my wife knows about it ;-))
I thought what better piece to wear for the occasion than this my RdM. It has a soft romantic glow about it that is spectacular and playful on this rainy day.
I hope you all will have a splendid weekend. Now lets see some watches 😁
Kind regards
Christian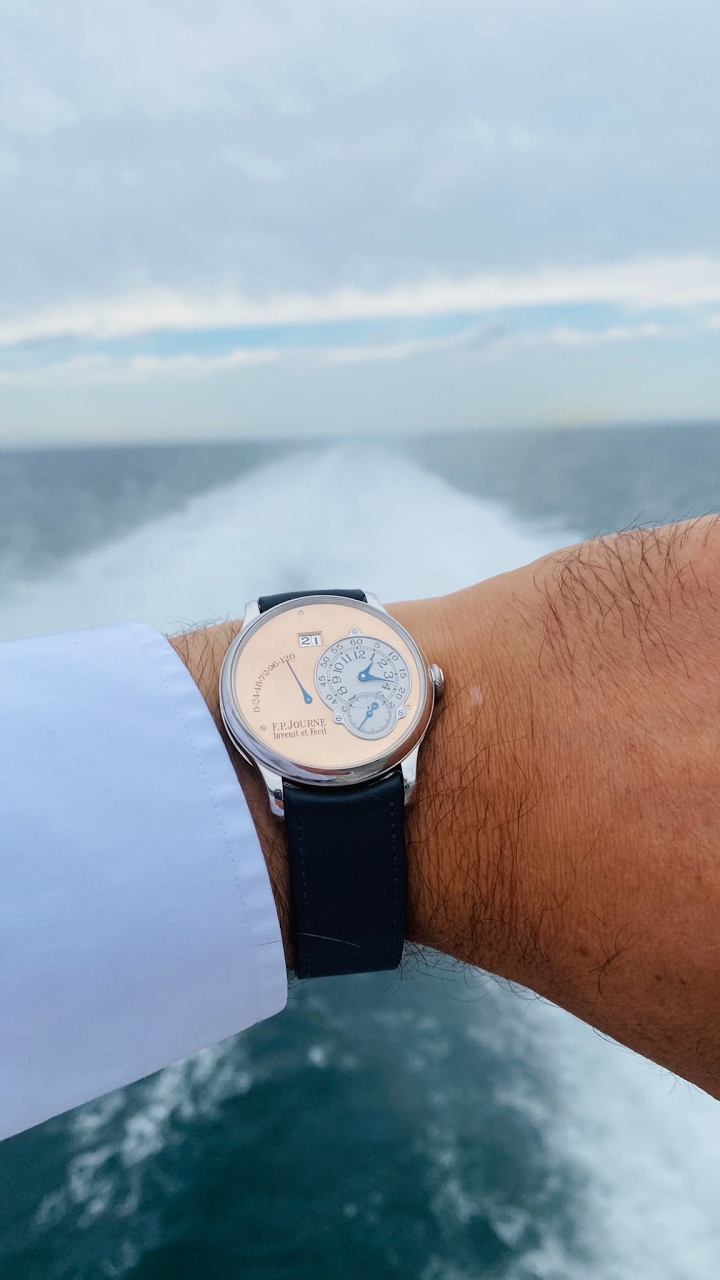 <!tag blob=mz.index.terms default="">