Friends,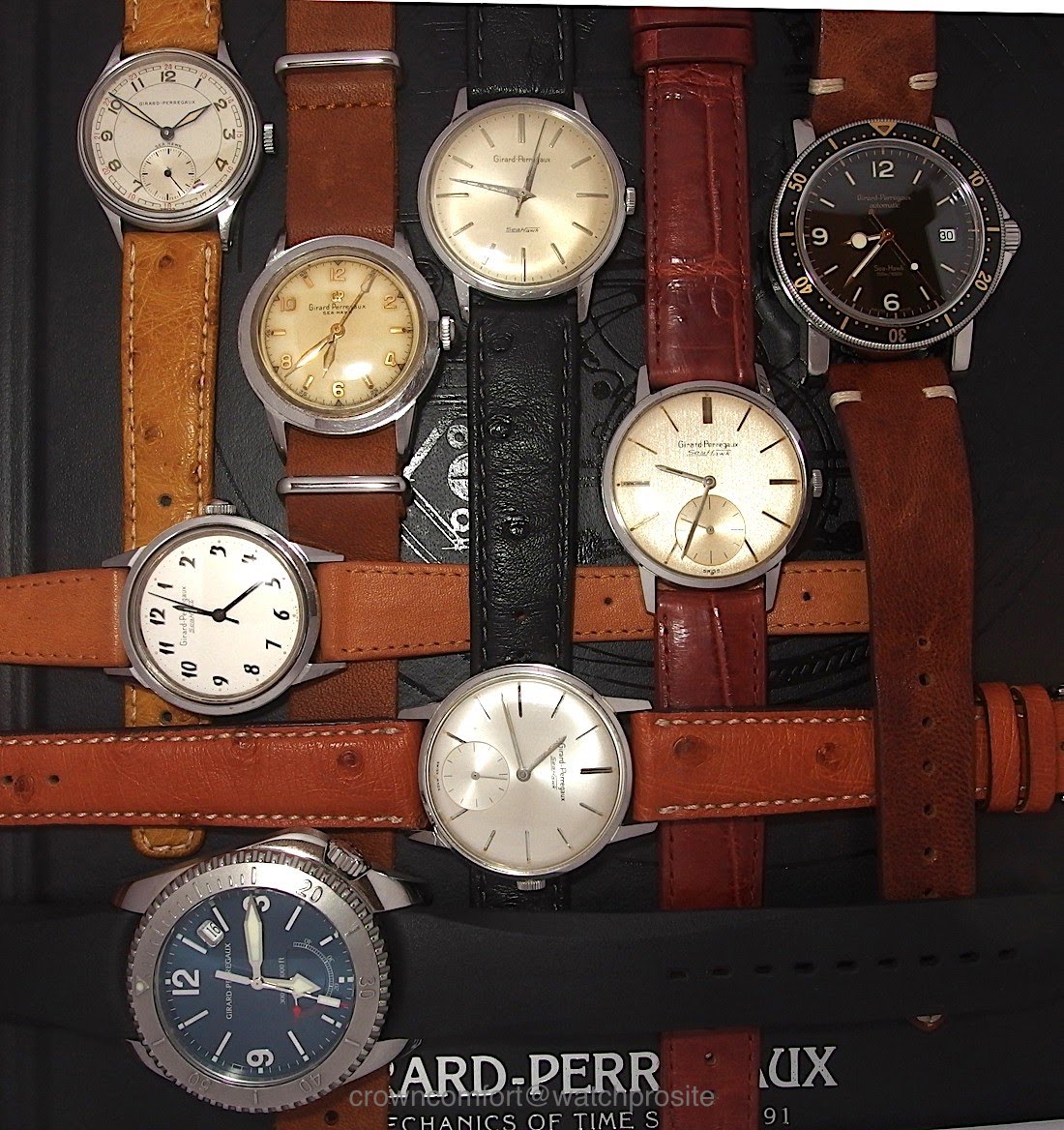 Let's have a closer look at the Sea Hawk family from GP. As the name gives it away, the "Sea Hawk" has some connection with water, but as the Sea Hawk as a model dates back all the way to the 1940s, you should not expect that those early Sea Hawks were any kind of a Diving watch. There was a sister model from around the same time, the Sea Scout and both the very early Sea Hawk as well as the Sea Scout claimed some basic water resistance and given the times, had more of a military theme then a Diving theme.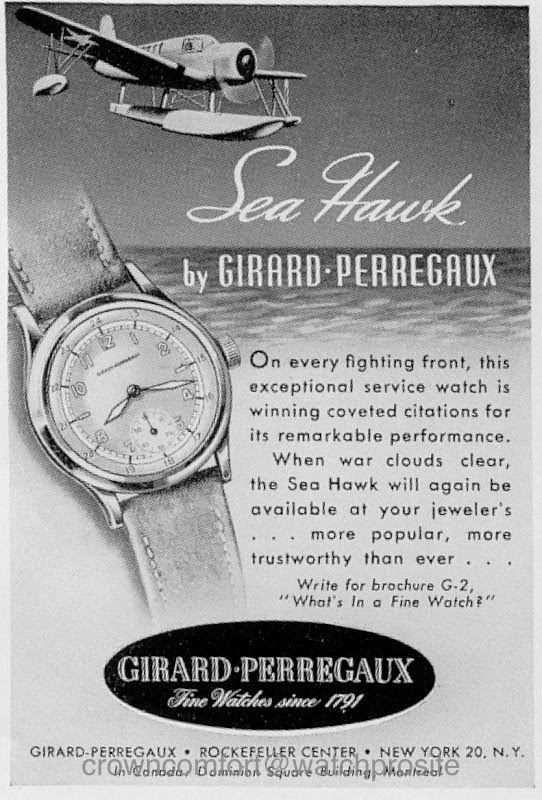 The Sea Hawk is probably the one model from GP that had the most radical transformation over a period of well over 70 years. Starting of as a basic slightly ruggedised military watch, becoming then a simple, manual wound time-only dress watch, to going back becoming a collection of Diving watches, all the way to extreme depths of 3000m.
Now we should also mention the Deep Diver that saw the light in the late 50s and continued to be GPs first real Diving watch till the 70s, but then vanished as a model to bring back the Sea Hawk Diving watch at the end of the 80s.
So to put them into chronological order, it would look a bit like this:
1940s till early 1950s: Sea Hawk military style, typically 31-32mm with Radium lume, manual wind
1950s second half: mixed style, neither dress nor military, manual wind
1957 till 1970s: Deep Diver generations 1 to 4, Gyromatic movement
1960s till 1970s: Sea Hawk dress watch style, manual wind, mostly steel, but also some gold-plated
1989 till mid 1990s: Sea Hawk 7000, first real Diver Sea Hawk with 500m WR and automatic movement
2000 to ~2010: Sea Hawk II with many different variations from 300m to 3000m WR
2013 to 2015: Sea Hawk III with 1000m WR
As today we do no longer have a Diver model in the collection, it will be interesting to see when we will see a Sea Hawk IV or perhaps even the resurrection of the "Deep Diver". I'm fairly convinced that GP needs an entry level Diver model and giving its rich history over seven decades, this should fit very well into the collection even though brands understandably trying to consolidate their collection.
Let's start with the beginning and a closer look on all Sea Hawks I have so far in my collection. The first Sea Hawk was a child of its time in the 1940s. Typical style with radium numbers and filled hands in a small case of around 31mm. Today they are quite hard to find in good condition as many had lived a rough life. Here are two, one in average and one in excellent condition with great little red detail.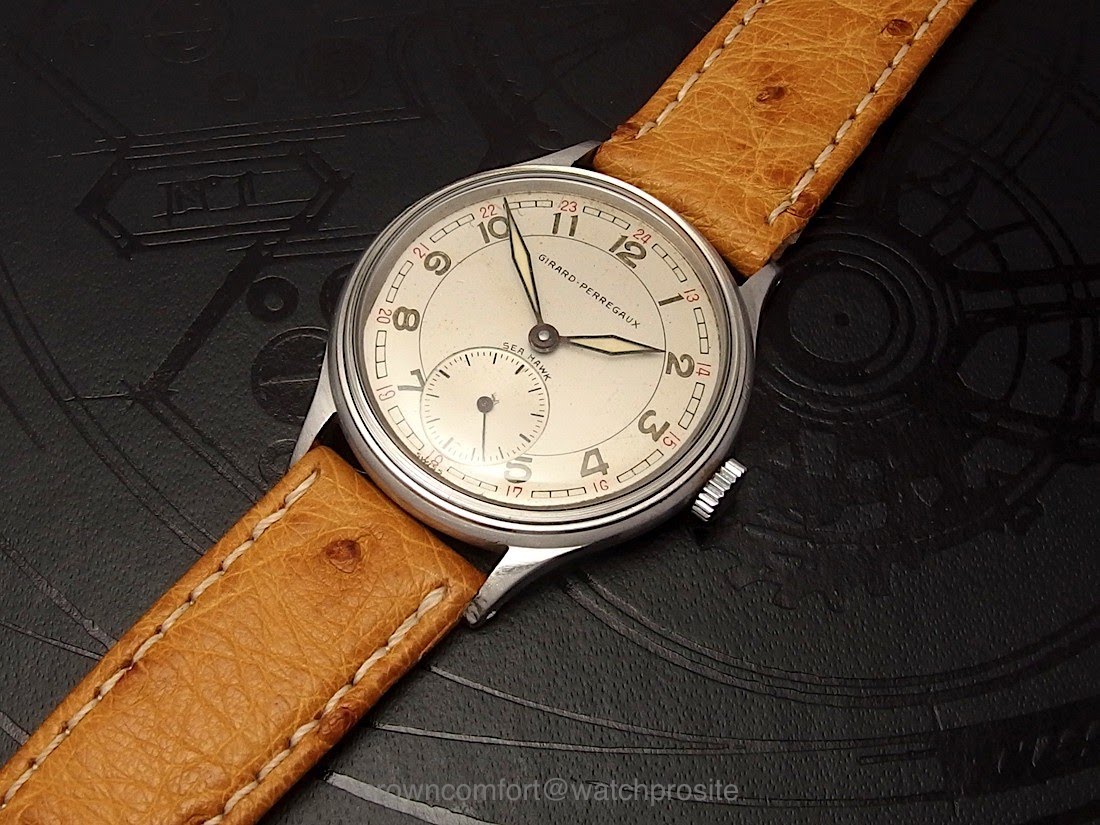 Moving on to the 50s, we have seen some Sea Hawks that kind of fits no particular style. It is however typically 50s, still a small case with 32mm but appearing much larger than its cousins from the 1940s. ETA-based manual wind movement and often the dials have developed a nice patina, like mine with its yellowish cream colour.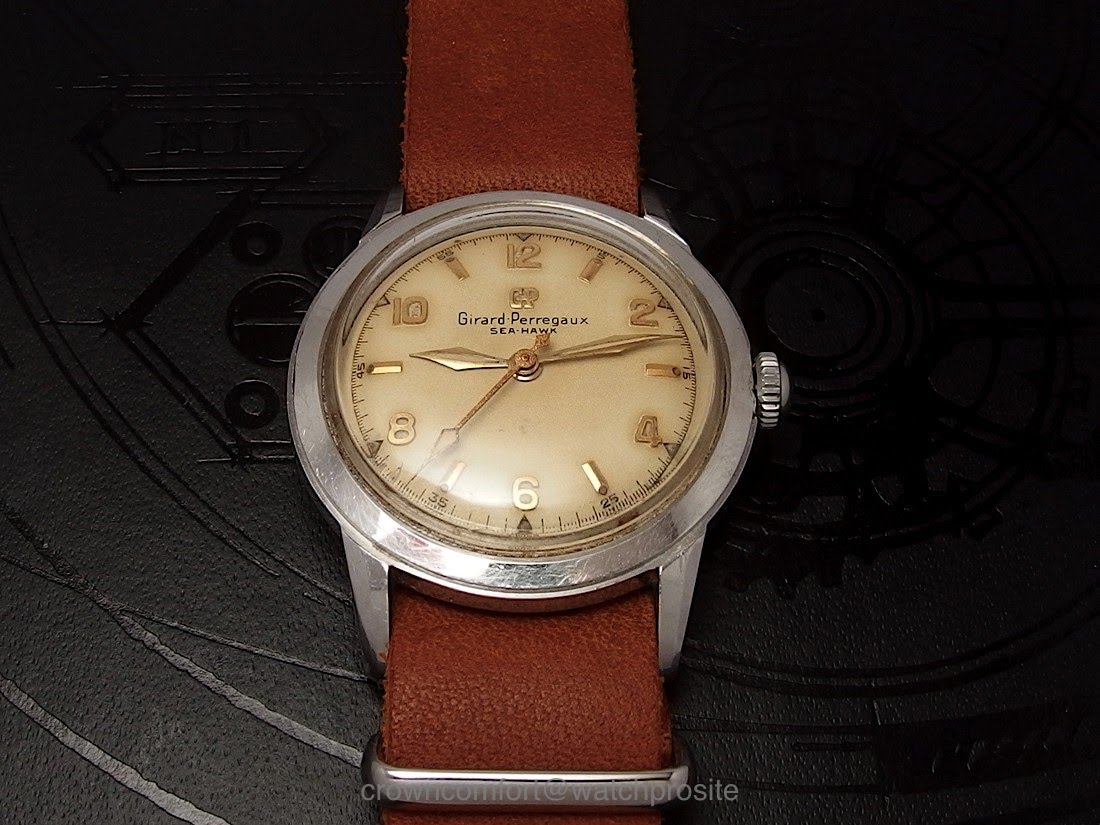 Moving into the 1960s it gets more interesting. The "Sea Hawk" now really just became a badge without meaning as the watches are mostly dress style, time-only with manual wind.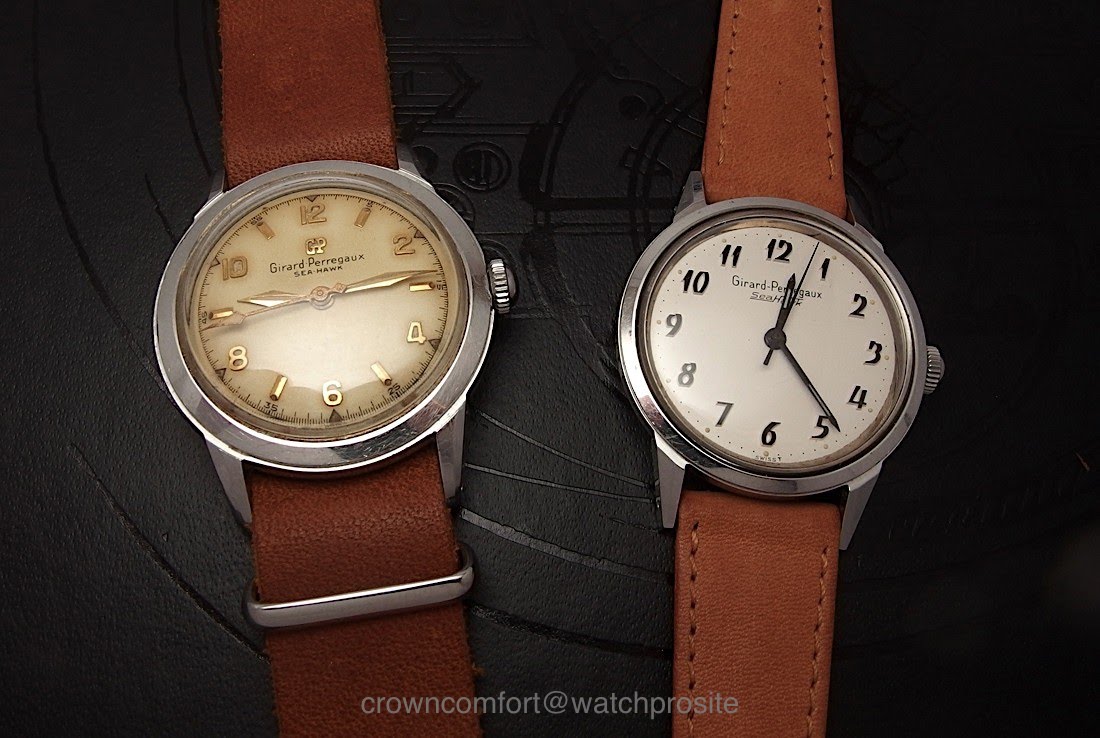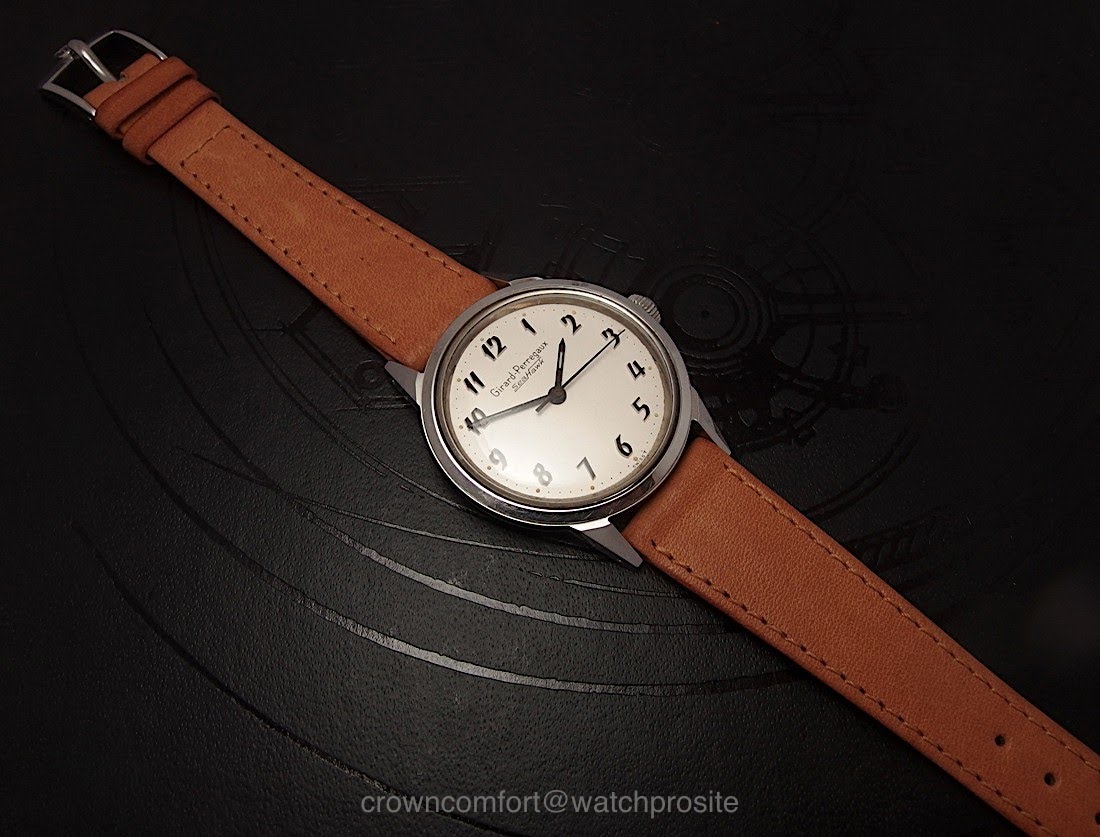 Typically sunburst dials with either small seconds or central seconds, thin cases around 33-34mm and 18mm lug size. The lugs typically are thin and underline the dial, which makes them look bigger on the wrist than they are.
There was also a wonderful linen dial with small seconds.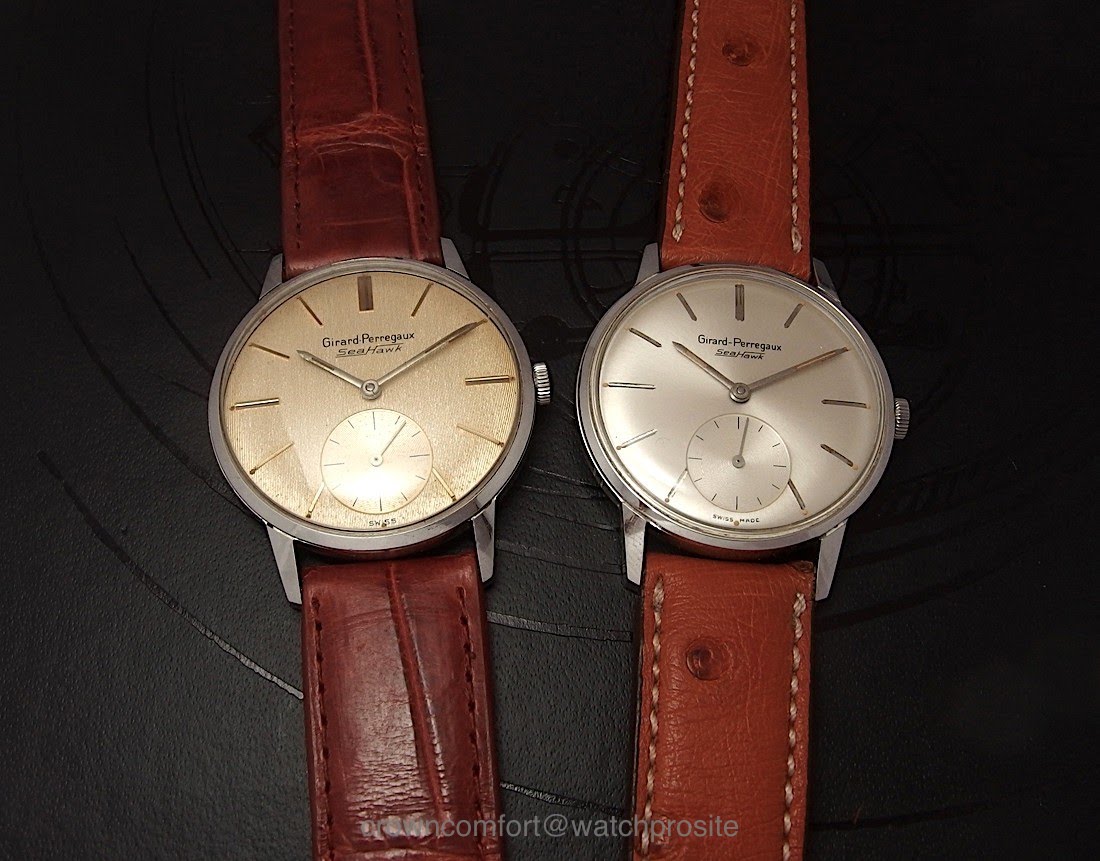 Inside you can find Caliber 12, 18 or 30, based on an AS caliber. You can easily find 1960s Sea Hawks in good and very good condition and they make a perfect entry into vintage GP. They are easy to service, reliable and accurate and surely have a classic 1960s vintage look.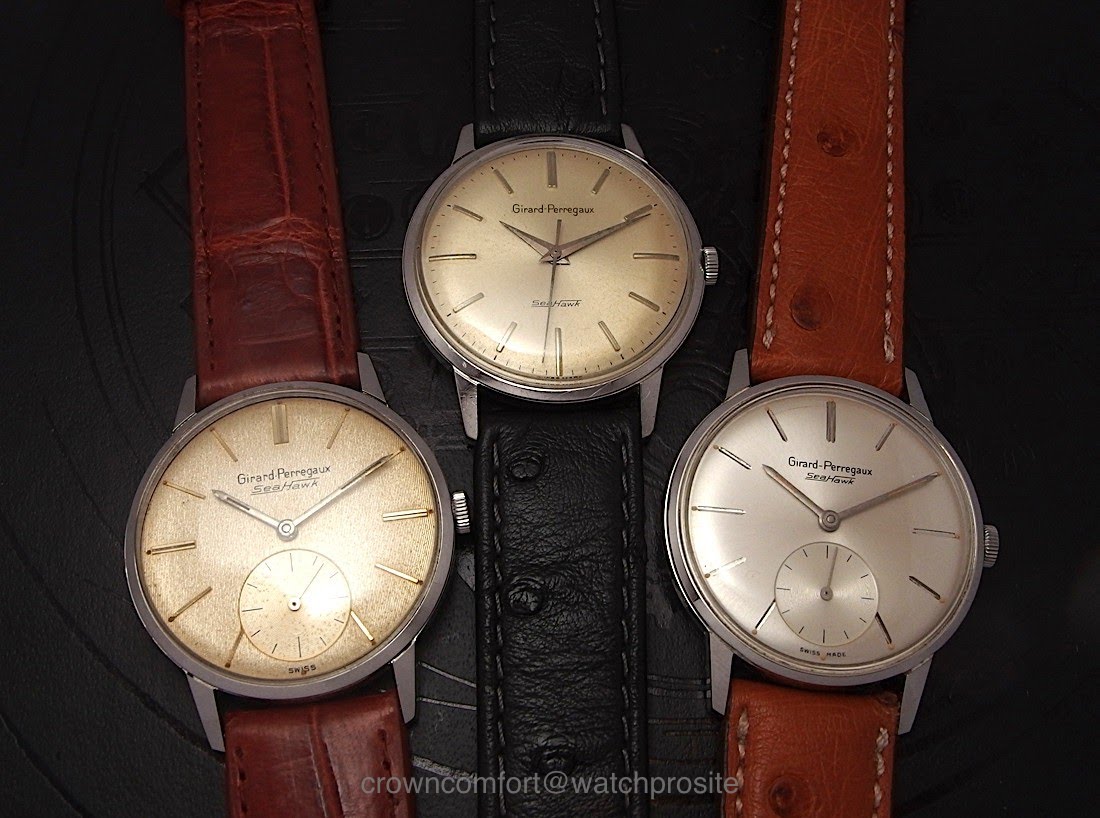 Let's take a quick break before we move on to the Diver generation of Sea Hawks and have a quick look at the Deep Diver family that started in 1957 with the first generation.
The Deep Diver family is a subject on its own so I will not go into much detail here but wanted to add them for completeness. They are important in the context before the Sea Hawk became the primary branding for Diving watches from GP.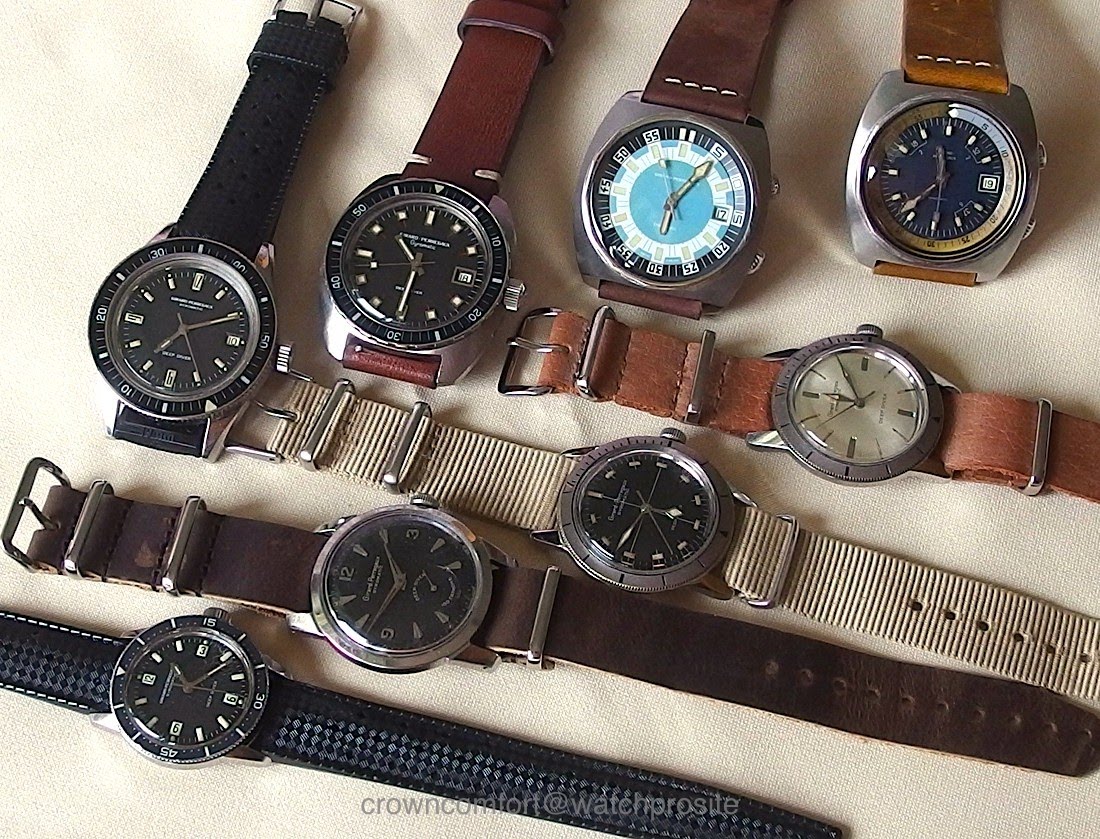 After we slowly came out of the dark ages of the 1980s, in 1989, the Sea Hawk came back into the collection and this time being a true Diver watch. It was the first Sea Hawk with an automatic movement which should be the first choice for a Diver watch, featuring a rotating bezel and screw-in crown. It also had a sapphire crystal.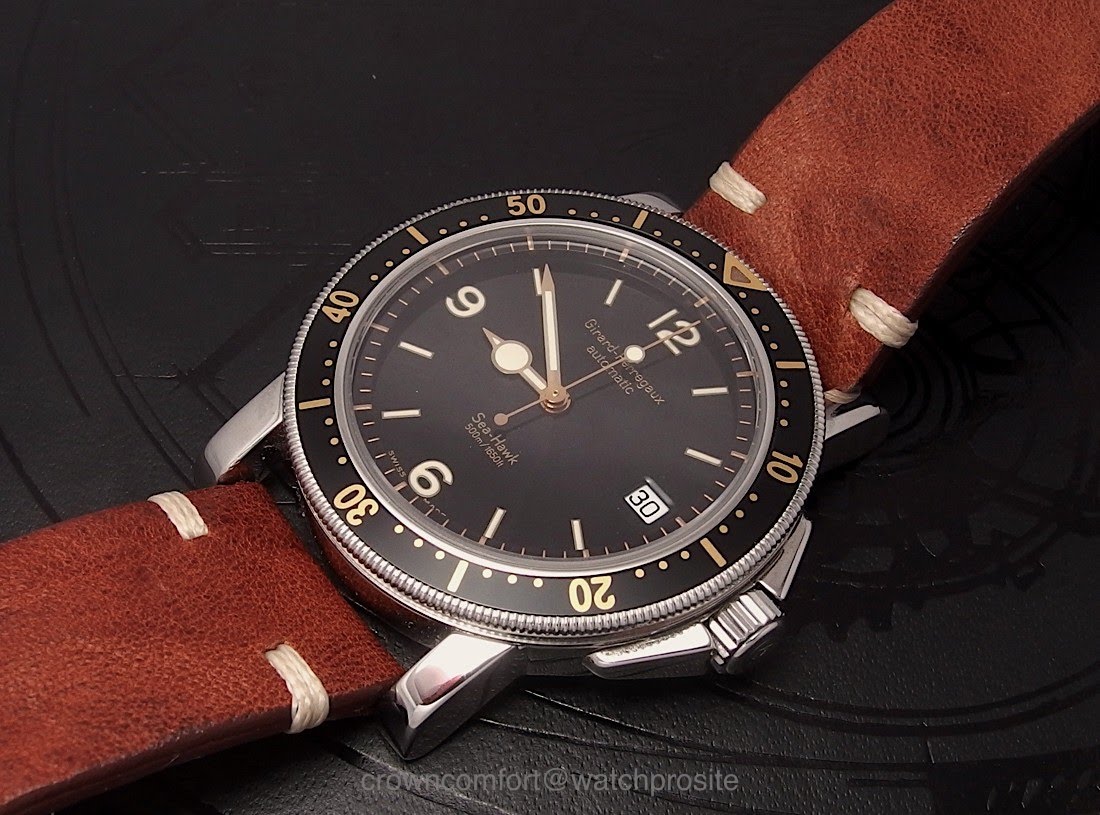 It was natural to see some evolution of the Diver Sea Hawk and in the 2000s, we finally got a second generation Diver Sea Hawks with inhouse movement. With the second generation the amount of versions just exploded:
42mm Sea Hawk with central seconds in Steel or Gold or Titanium with different dial colours and 300m WR
40mm Sea Hawk with central seconds in Steel and 300m WR
40mm Sea Hawk BMW Oracle versions, 300m WR
42mm Sea Hawk to John Harrison in Steel with Gold bezel insert or in full gold or in full steel again with many different dial colours and 300m WR
44mm Sea Hawk Pro in Steel with 1000m WR and Helium Valve, in black or white and special editions
44mm Sea Hawk Pro in Titanium or Titanium/Gold with 3000m WR and double Helium Valve
44mm Sea Hawk Flying Tourbillon in Titanium or Gold or Platinum and 300m WR
In general, the Sea Hawk II was very successful and produced in large numbers. It presents today a perfect opportunity to enter to a modern GP Diver watch with great value and a large selection of styles where you surely can find one that suits. My personal preference is the 40mm version as it best fits my wrist and the Steel Case for me is the most versatile and fitting to a Diver.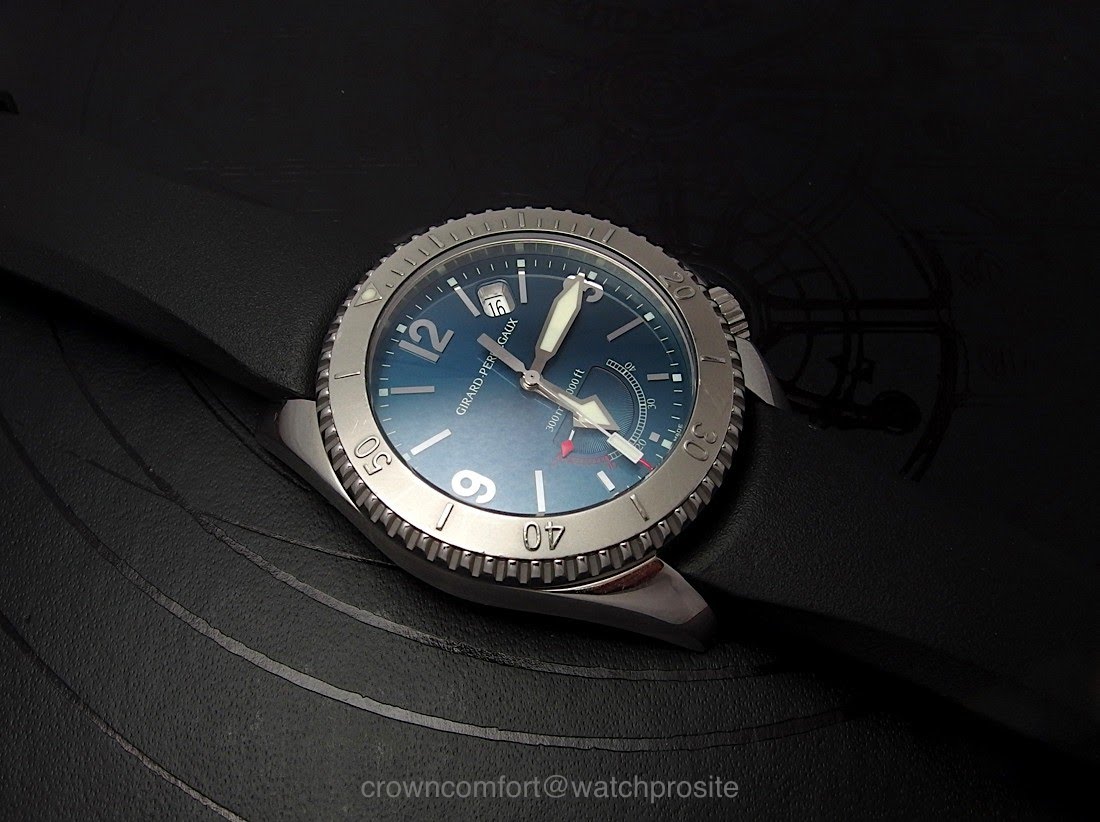 Finally, we saw the 3rd generation evolving from the Sea Hawk 2. It kept the typical crown position at 4:30h but the case grew to 44mm with no smaller choice and a more edgy design. The strap is now closely integrated into the case and it had a new deployant clasp. All 3rd generations had a helium valve and a 1000m WR. The Sea Hawk III was not long in production and since stopped production no Diver watch is now in the collection.
Best,
CC