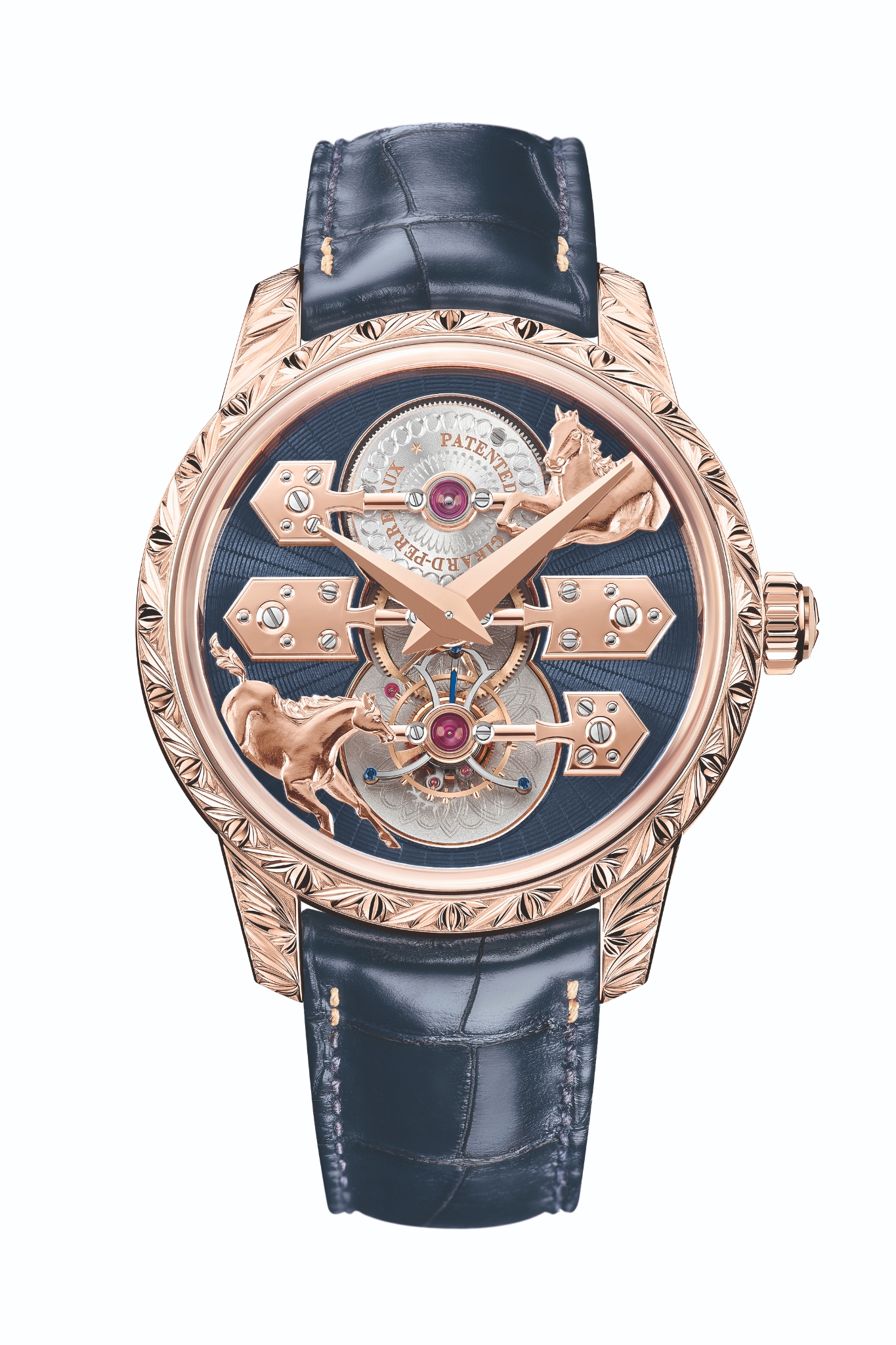 If you regularly follow our Girard Perregaux Forum, you know that in 2016, the Blue House introduced in the catalog the Esmeralda, but in a wrist watch, not like the ancestor which was one of the most delicious pocket watch ever made.
Then, in 2018 we had a second edition, which was called " A secret " with a decorated case and a hinged case back.
In 2019 we had a less sophisticated ( cleaner? ) version, in white gold. A photo of the three, side by side: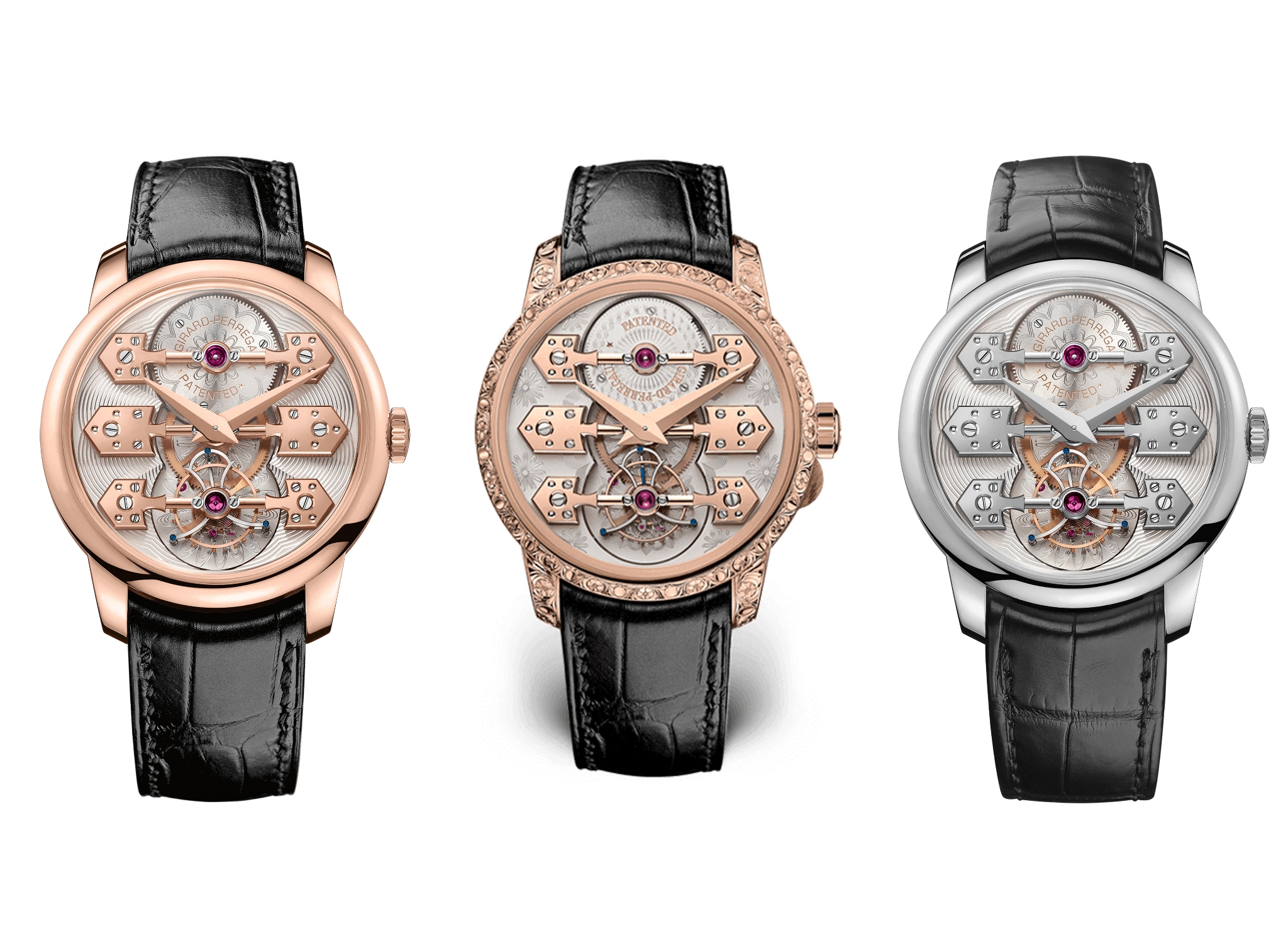 And here is the link to my review, posted in 2019:
Today, we just received the first press files photos allowing us to discover the new one, the Esmeralda à Secret, Eternity Edition, limited to 18 pieces.
You got it, the 2021 edition is close to the 2018 version, by the concept ( decorated-engraved- case / hinged case back / Tourbillon with three gold bridges ) and by name as the 2021 and the 2018 editions share the same name: " A Secret ".
But there is much more to say, as there are some clear differences:
- The presence of a horse, at 1 and 7 o'clock.
- Guilloché blue enamel on the dial and outside the hinged case back, but also on the case side.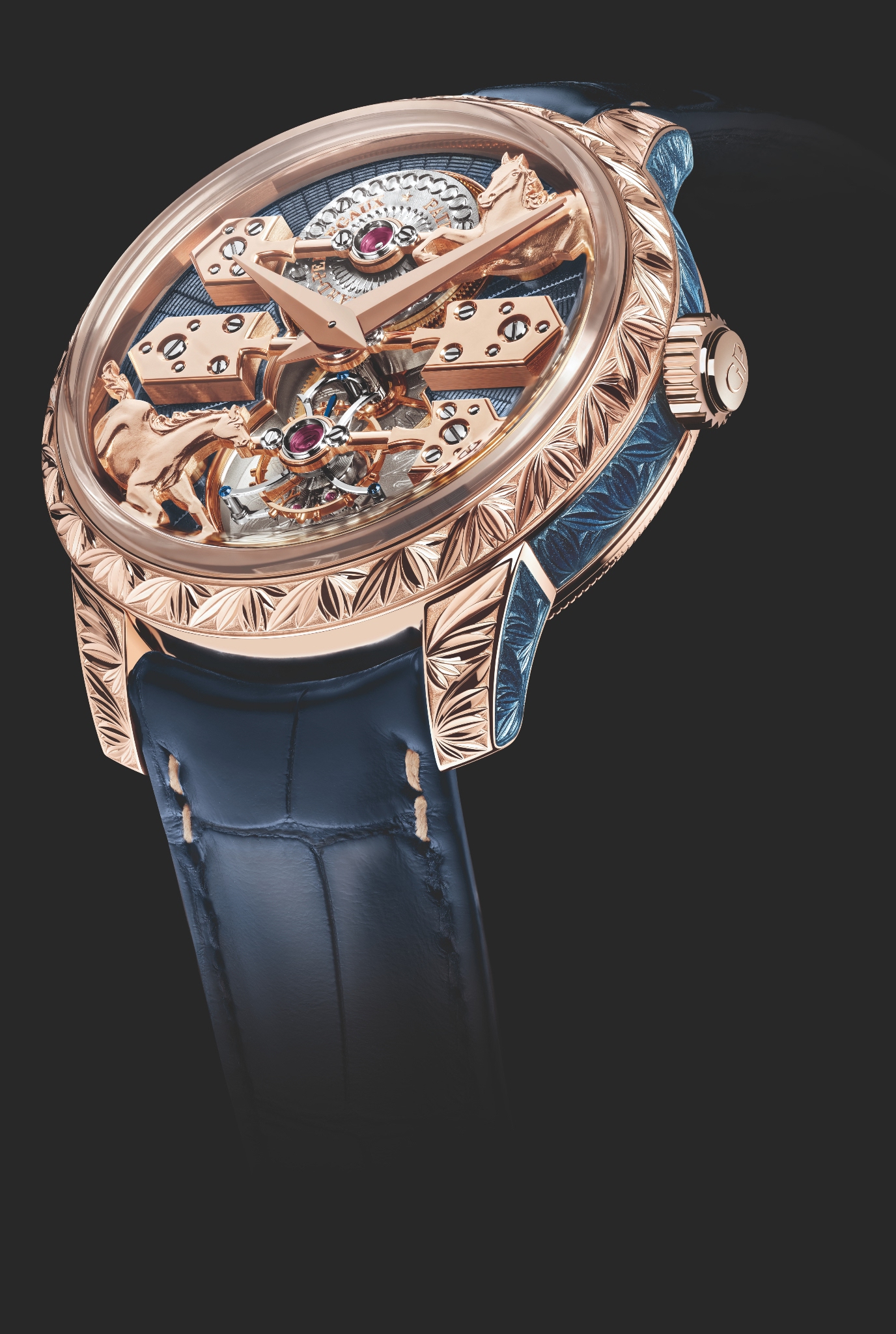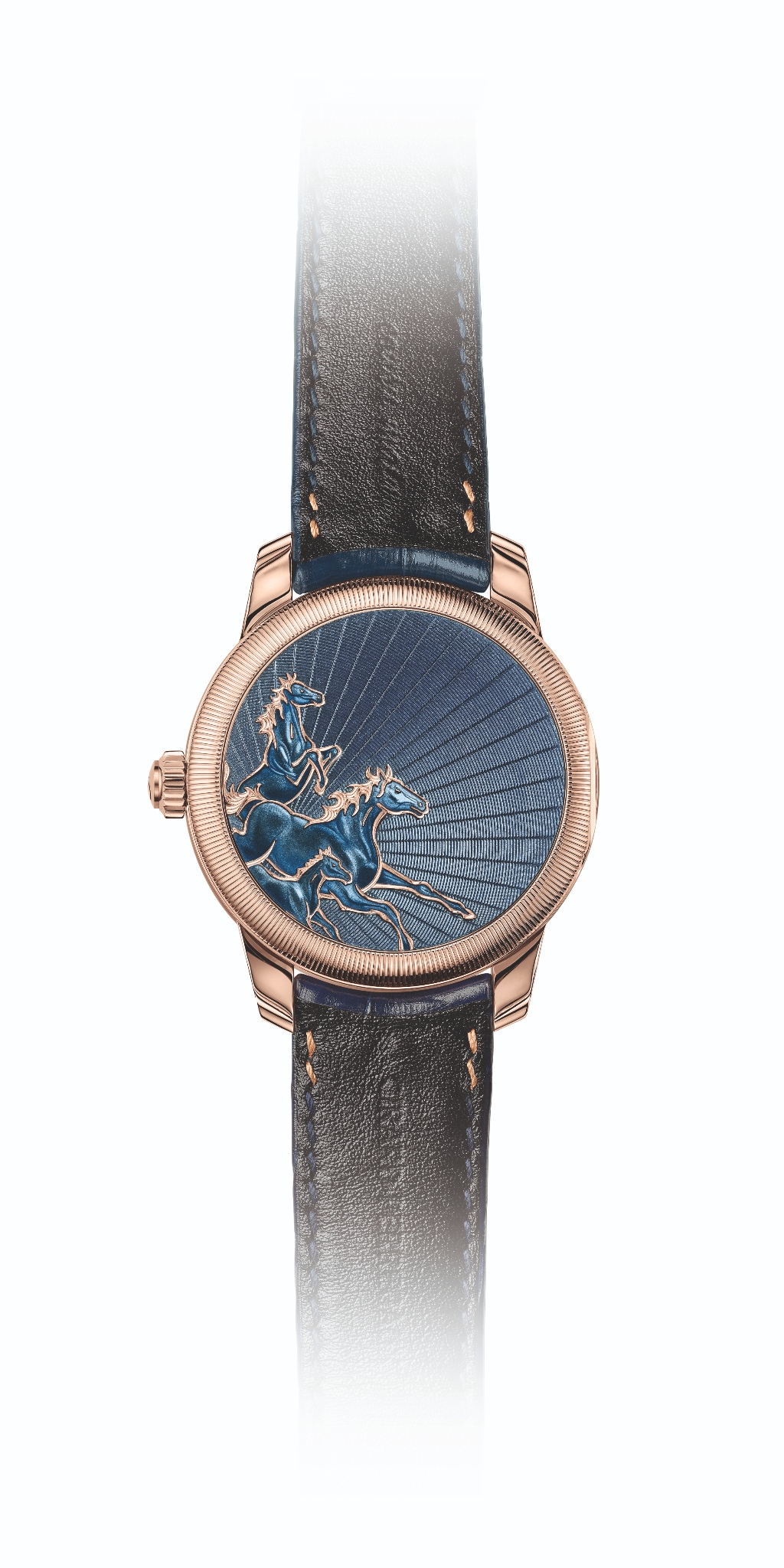 - A different decoration / engraving of the bezel and the top of the lugs.
- A more subtle difference is the case proportions... The former ones were 44 mm big, and, without the hinged case back, 14, 55 mm high. With the hinged case back, it is 15, 25 mm high.
With the 2021 edition, the case is one millimeter smaller ( 43 mm ) and 15, 10 mm high. Of course, I am impatient to judge by myself the proportions in the real world. I guess it won't be a spectacular change, though.
- A word on the movement, just one word, as I have to check that, but on the press files, it is said that the movement of this new Esmeralda is the Cal GP 9600, automatic, beating at 21,600 vibrations per hour, and with a power reserve of 50 hours. While the former Esmeralda had the Cal 9400, which is very close, but with a power reserve of... 90 hours. Once again, to be checked.
But one thing is sure, this is one of the most delicious and refined automatic movement and tourbillon I know.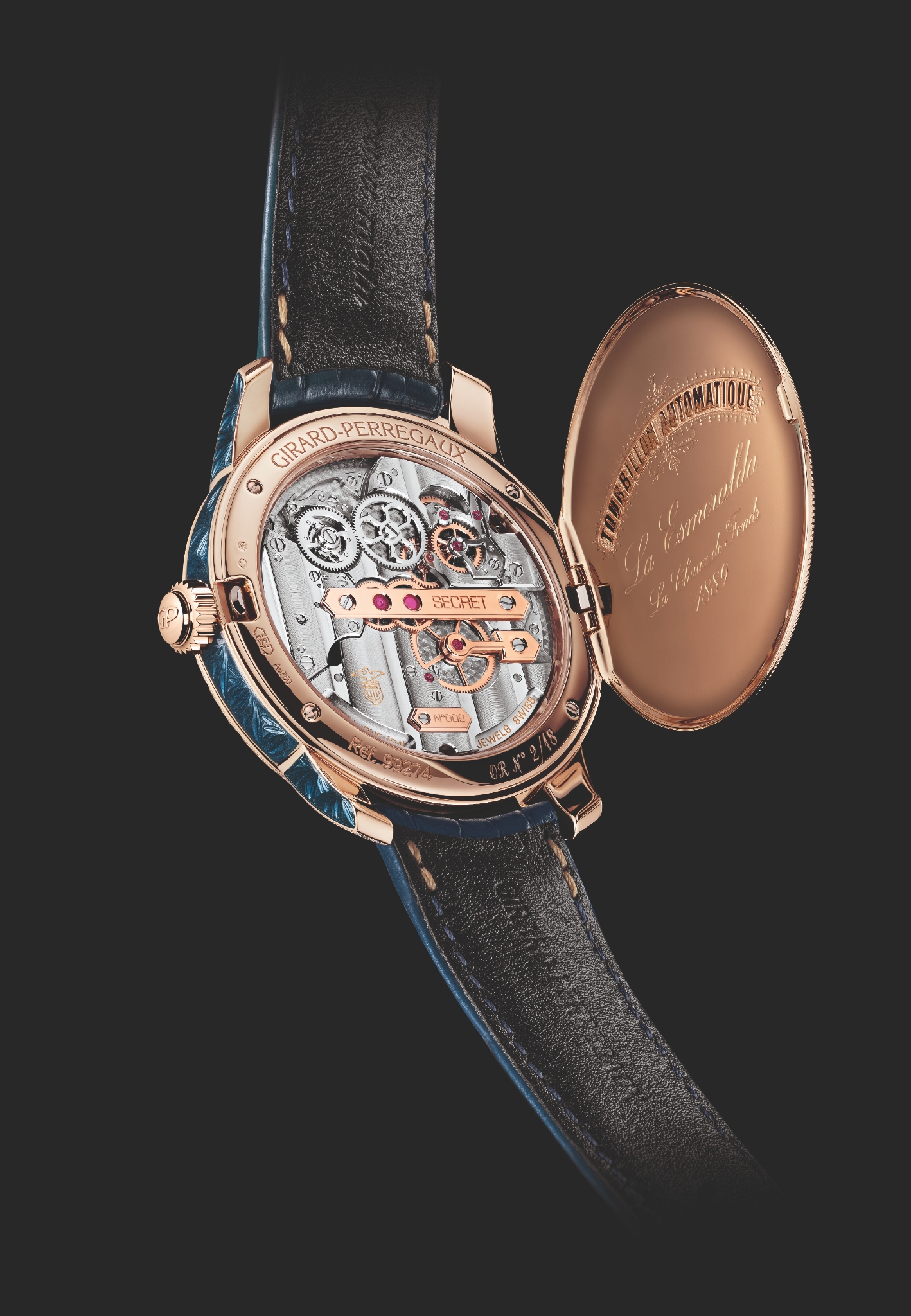 While I admire the concept and the execution, I must confess I feel closer to the 2019 version, which I find cleaner, more " pure " . The best of the best, for me, would be to have the hinged case back on the 2019 version, because I find this idea sublime, even if it costs a bit in terms of height.
Looking forward to reading your comments and thoughts,
Best.
Nicolas