Friends,
Time for me to show my last catch of 2016: The Girard-Perregaux Gyromatic 39 Jewels, reference 7317.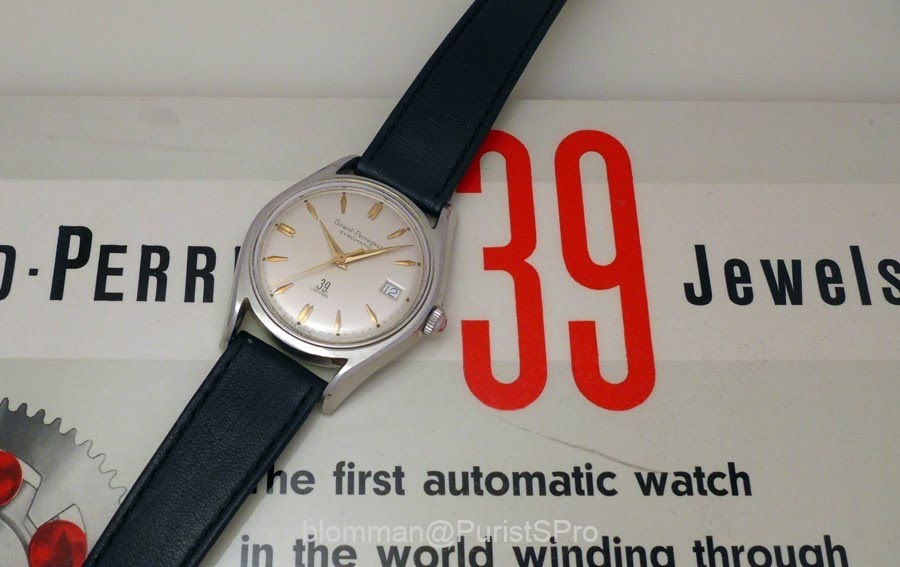 To me this is the original Gyromatic 39 Jewels.
The one used in all commercials from that time as "The first selfwinding watch with 39 Jewels and jewel roller bearings"!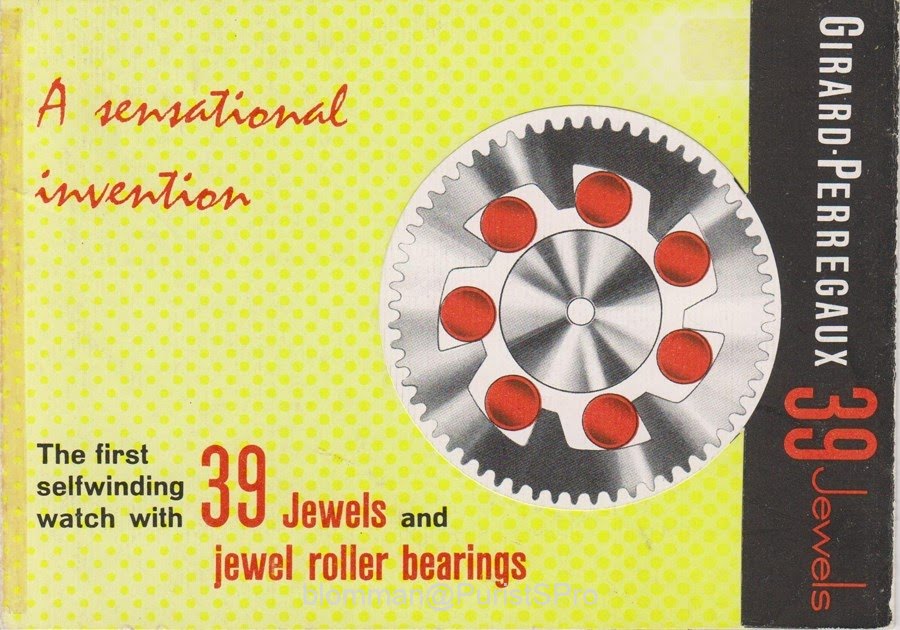 Notice the version featured in the red frame, that is the exact version as mine.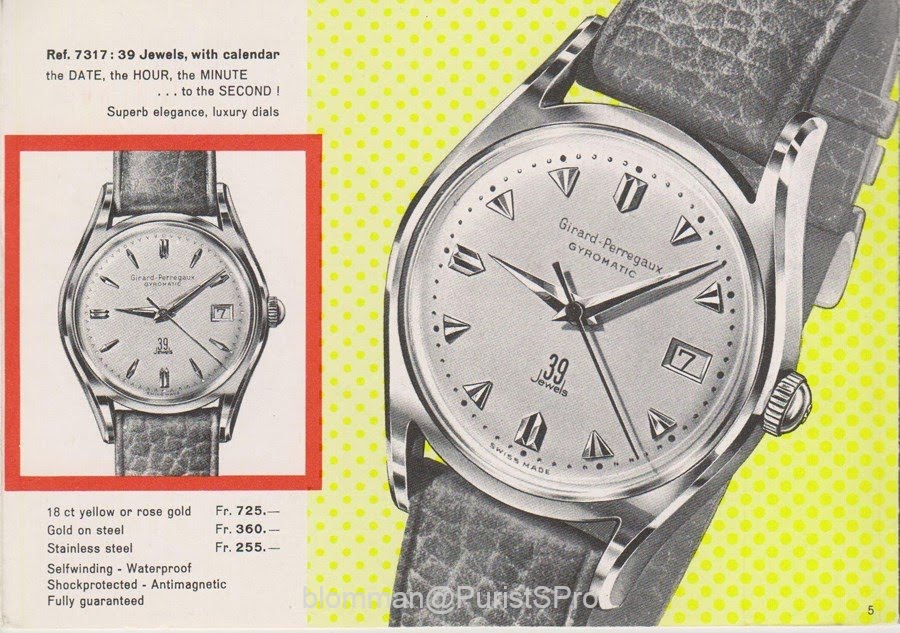 Back in 1957, GP made a big number of the 39 Jewels movement and the 7317.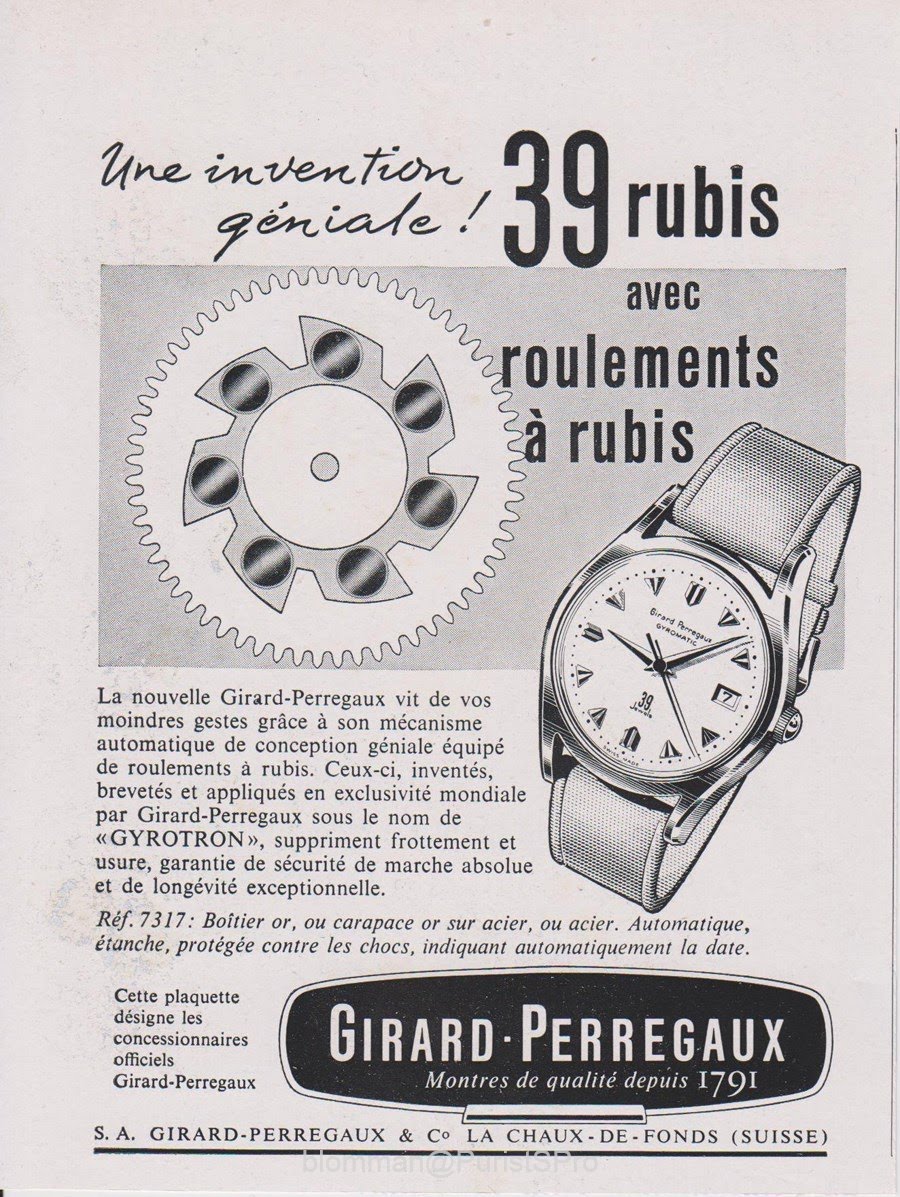 And a qualified guess would be that last year's Heritage 1957 used the 7317 as inspiration!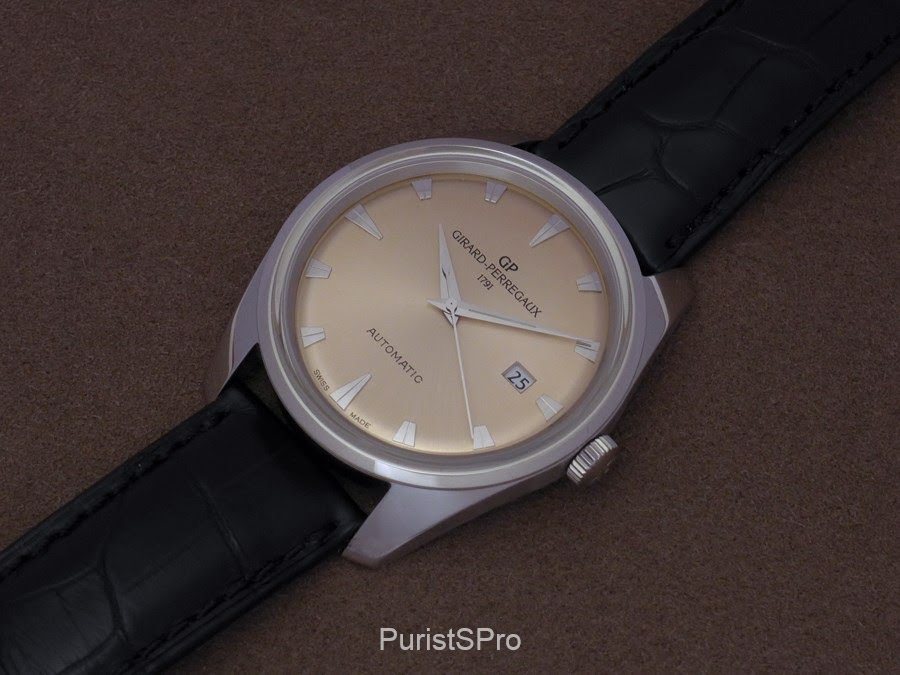 I already showed you some of my 39 Jewels watch holder…
But, I like to show you one more on the same theme: Girard-Perregaux 39 Jewels.
This is probably the coolest watch hold I have in my collection (all brands included).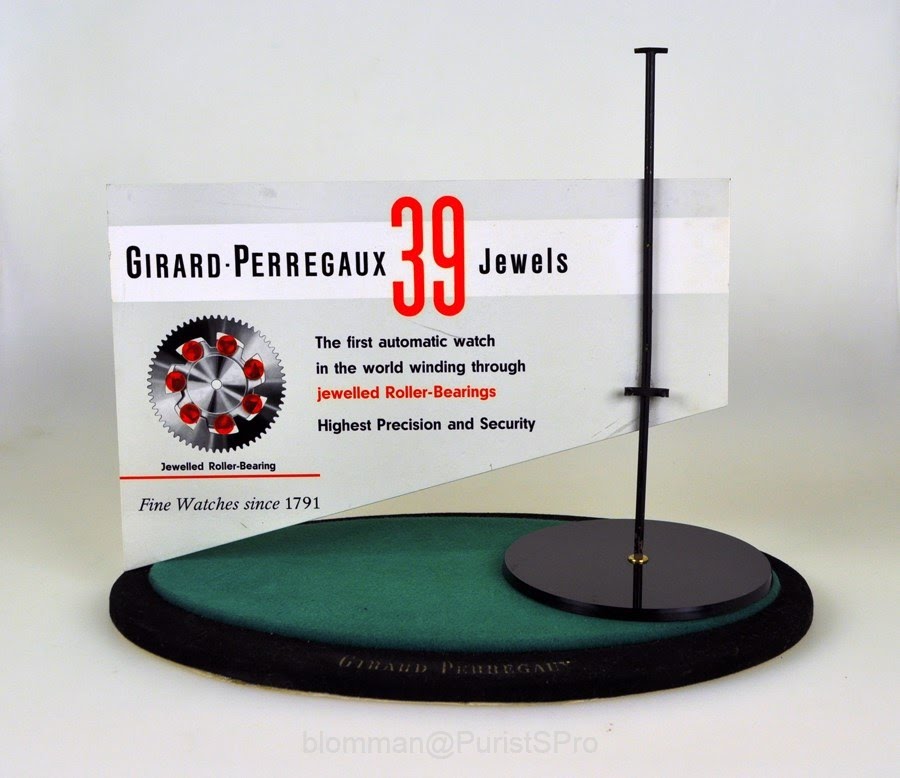 If not the coolest, it is definitely the largest!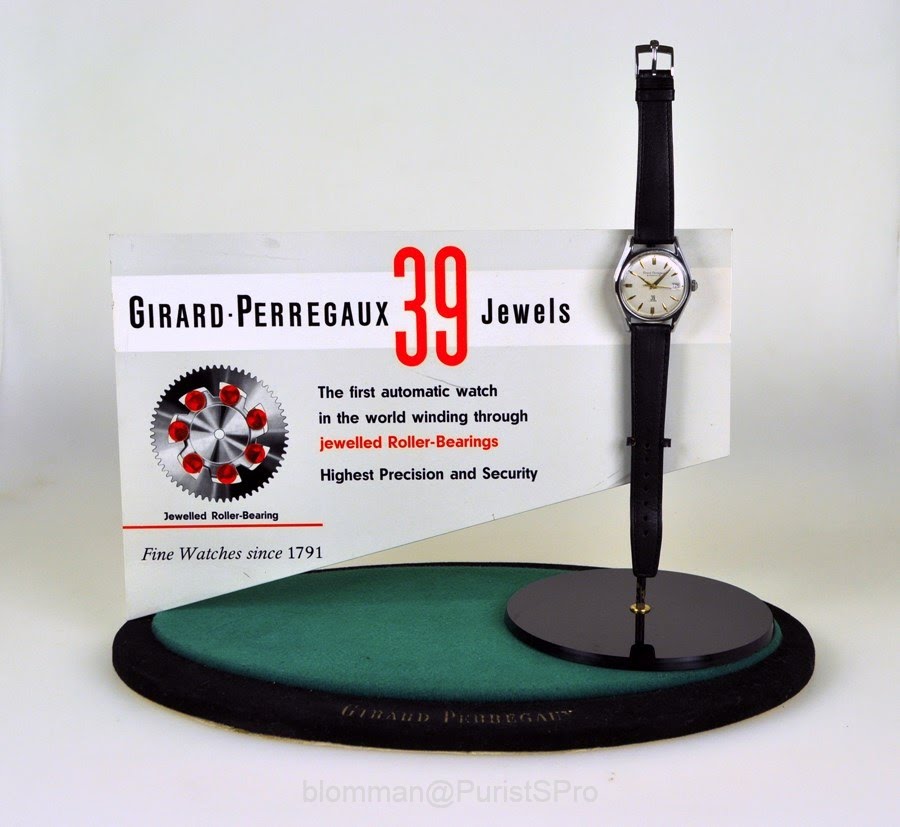 It is a big mystery to me that we don't see more of the Gyromatic 7317 around, because it was a huge success!
In total Girard-Perregaux made 34.055 pieces of the 7317!
Yes, over 34 thousand watches of the same reference:
24.000 in steel, 1.475 in yellow gold, 850 in rose gold, 5.530 in yellow gold plated, 1.400 with yellow gold cap and 800 with rose gold cap.
That is quite impressive number in just a six years' period.
Officially the 7317 was in production between 1957 and 1962.
But I have seen that it was still in the catalogue as late as 1968.
This difference may be explained by the by the number that was made.
The 7317 looks quite "plain" at first glance.
But if you look closer, it is a very elegant watch with a lot of nice details!
Long slender lugs, nice bevels and a good size.
34mm a cross, 42mm lug to lug and 11.5mm including the doomed plexi.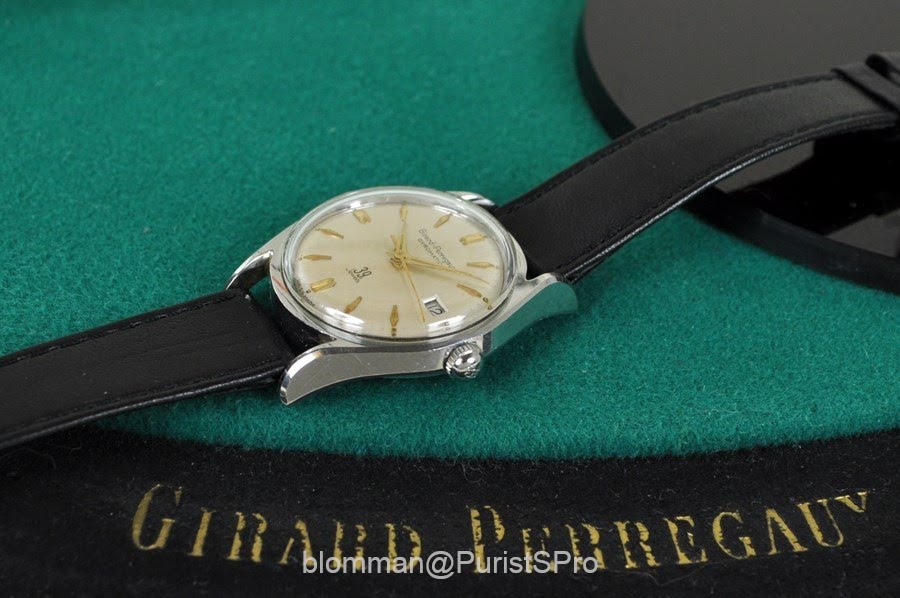 Silver dial with applied gold indexes and gold hands: Girard-Perregaux, GYROMATIC: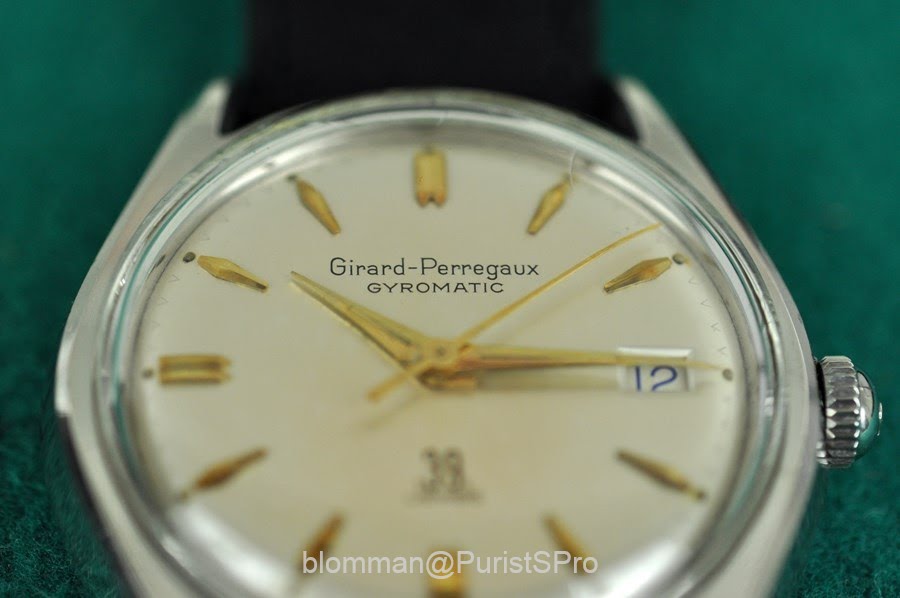 39 Jewels: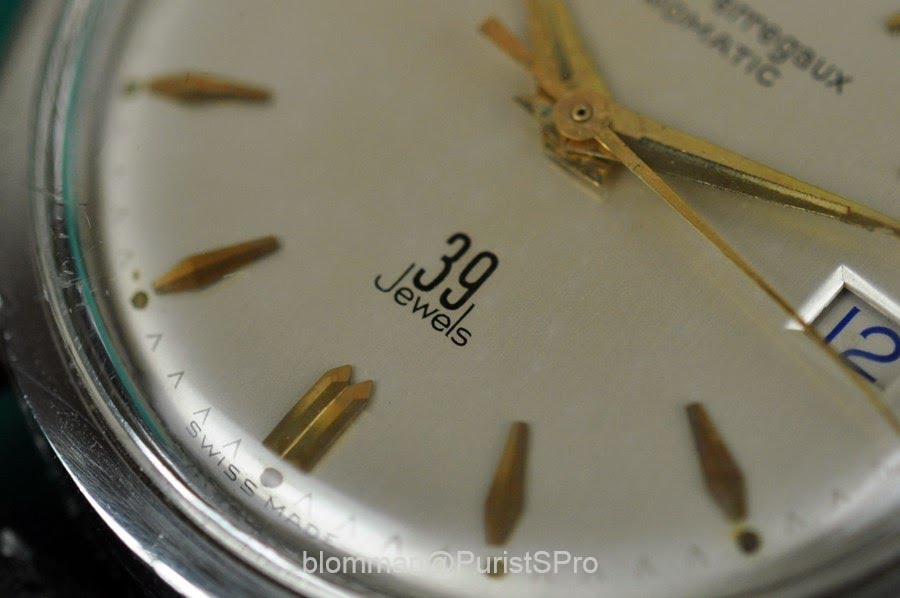 Look at the minute track. Quite small, subtle and super cool!
One detail that might be difficult to see but up close it is clear – the cherry on the cake: blue date wheel!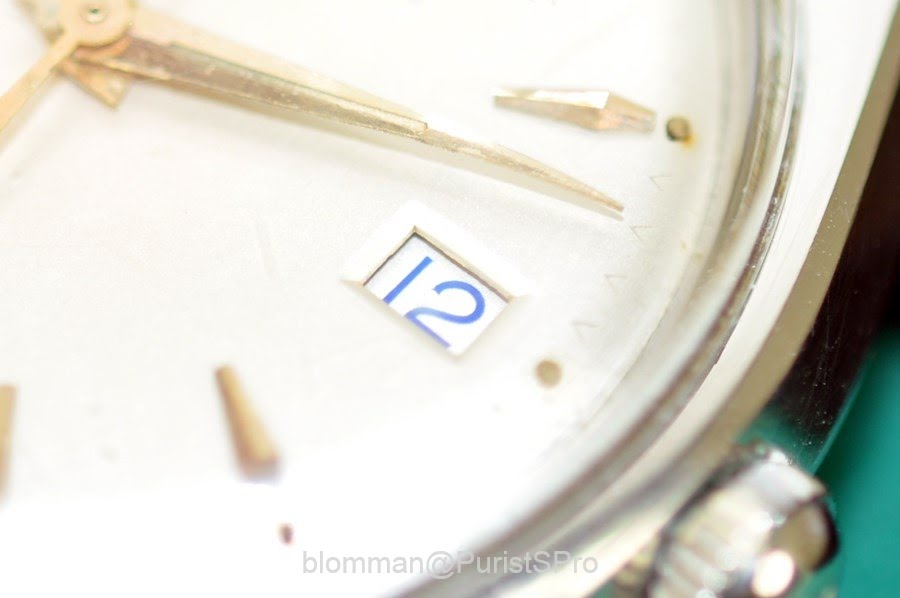 Screw down case back, as you might have read in one of the ads – waterproof.
Inside is the calibre GP 22 (base on the Peseux 315A).
Not really decorated, but beautifully gilt and as you can see - red jewels.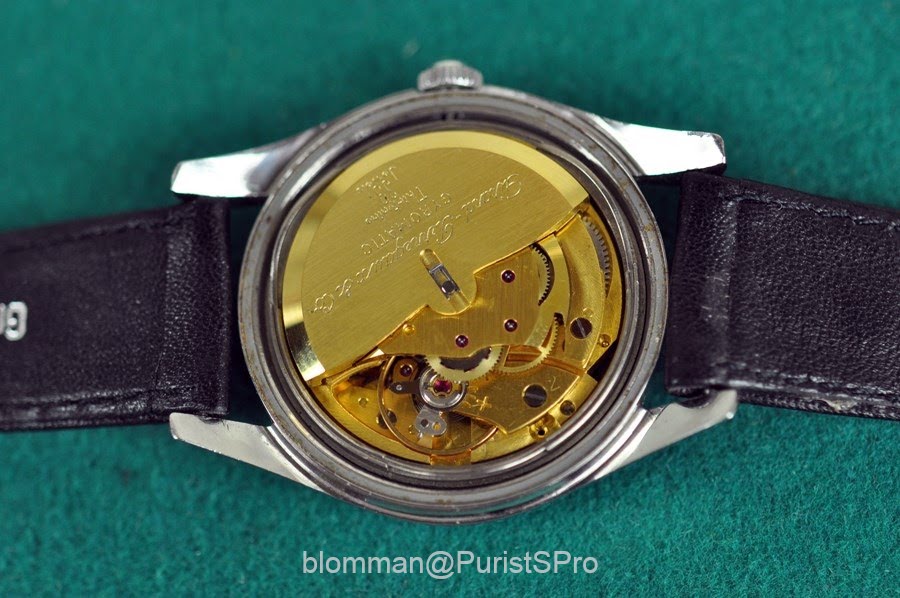 I have been on the hunt for a 7317 for a long time now, but wanted a really nice example.
So of course, I had a NOS strap…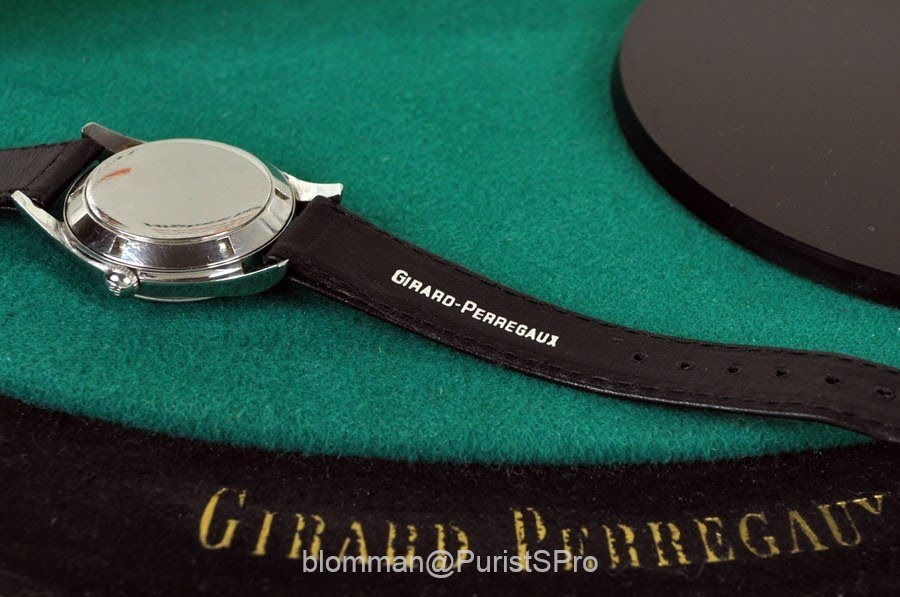 And a NOS buckle waiting for this baby!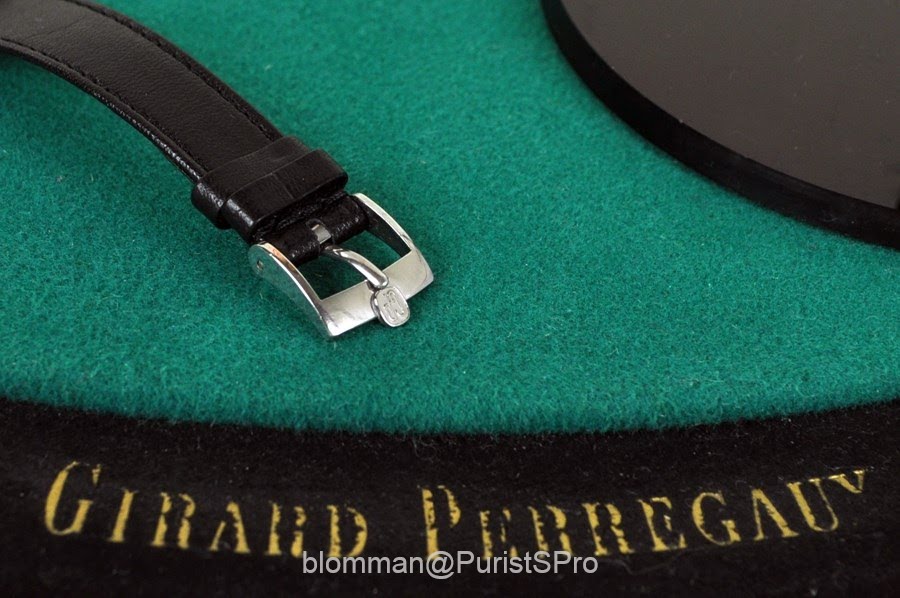 Throwback Thursday 1957 on the wrist: Yes, like travel back in time!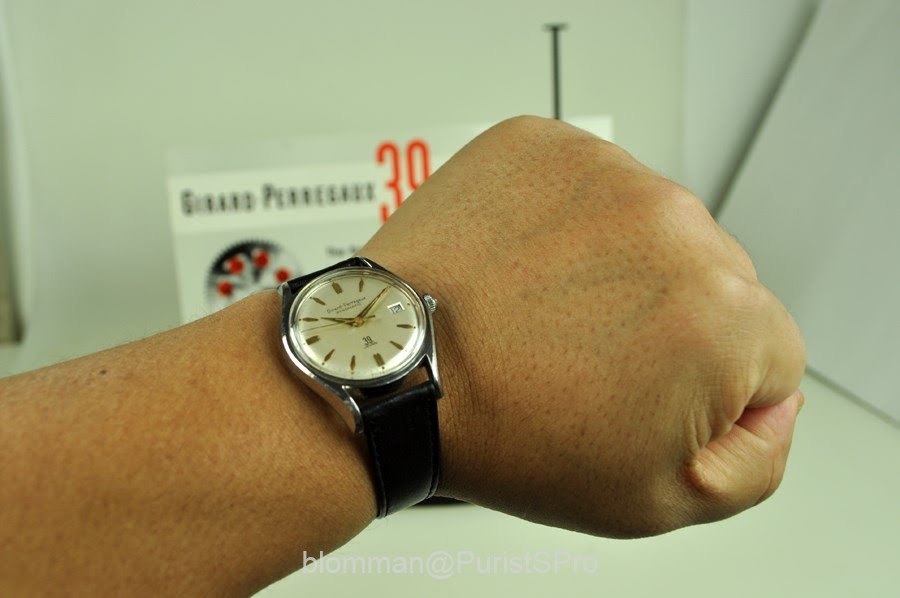 The date says 12, but we all know the magic number in 1957 was 39!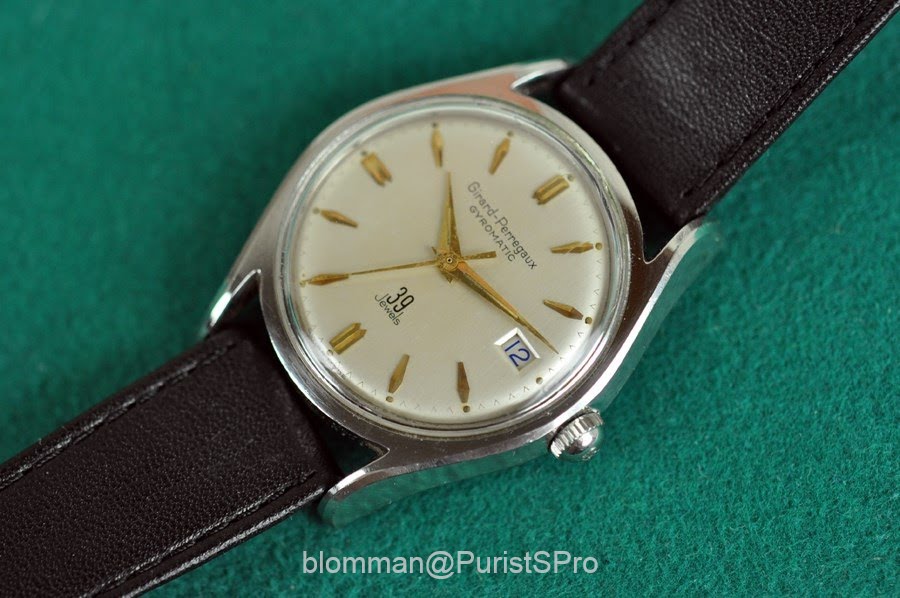 Hope you enjoy these Thursdays nostalgia.
Best
Blomman