The 2018 London Concours (formerly City Concours) was held on 7th - 8th June 2018 at the Honourable Artillery Company Grounds.
For the 2nd year running, Glashütte Original was a sponsor exhibitor.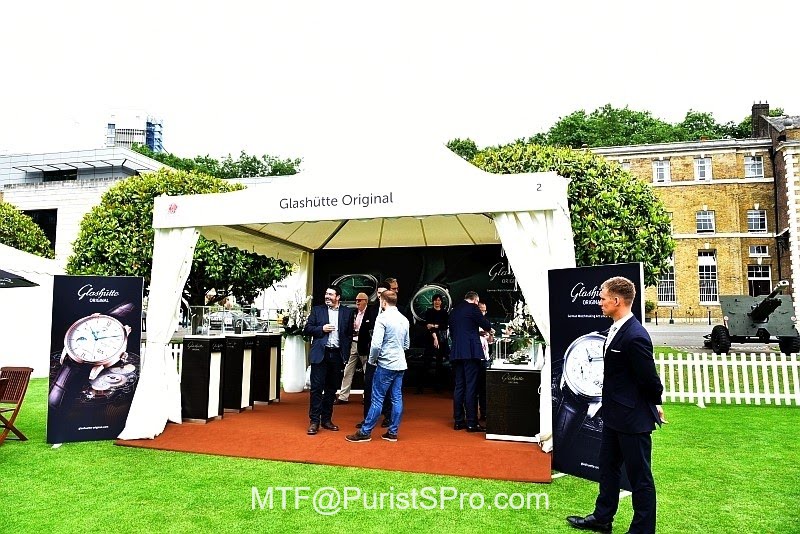 2018 City London Concours Glashutte Original Tent
Unlike last year when they shared a tent with Breguet, Glashütte Original had their own tent this year with copious Champagne Taittinger and macarons.
Breguet and Vacheron & Constantin also had their hospitality tents. Vacheron & Constantin were the only Richemont Group representative and this was their first year at London Concours.
The message was clear with marketing budgets appropriated to reach the car enthusiasts and affluent. There is an instant correlation between the motor engineering aficionado and mechanical watchmaking. Apart from the obvious principles of precision engineering and mechanical complexity, the history of dashboard and timekeeping instruments are inexorably intertwined.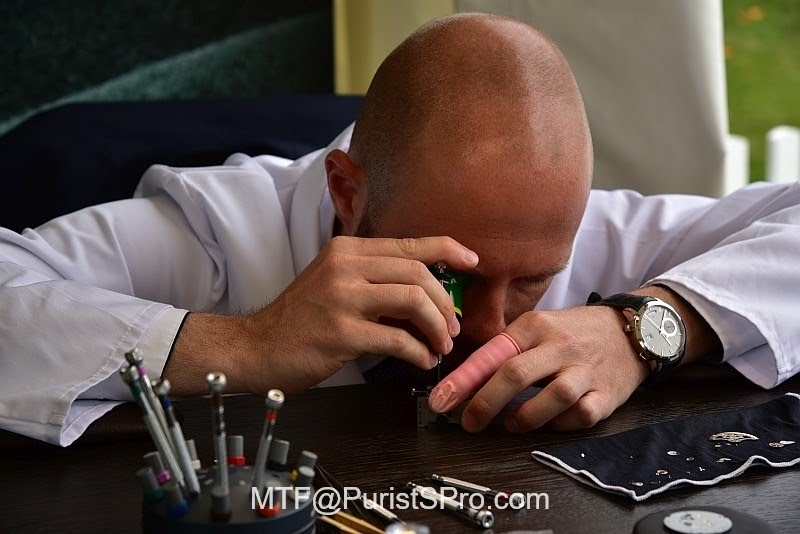 Glashutte Original watchmaker
Glashütte Original had a watchmaker on hand to demonstrated the intricate manipulations of his art and a large selection of timepieces were available.
I could not help but capture the shiny exuberance of the Sixties Automatic and Sixties Panorama Date watches.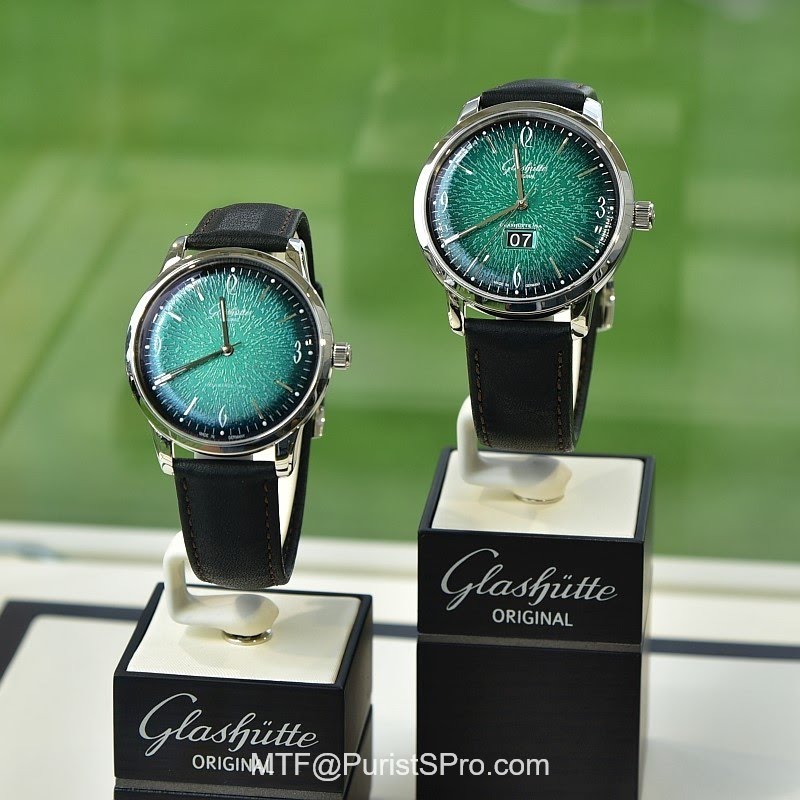 Glashutte Original Sixties Green
The Senator Chronograph Panorama Date variants were obvious bait for the motoring crowd.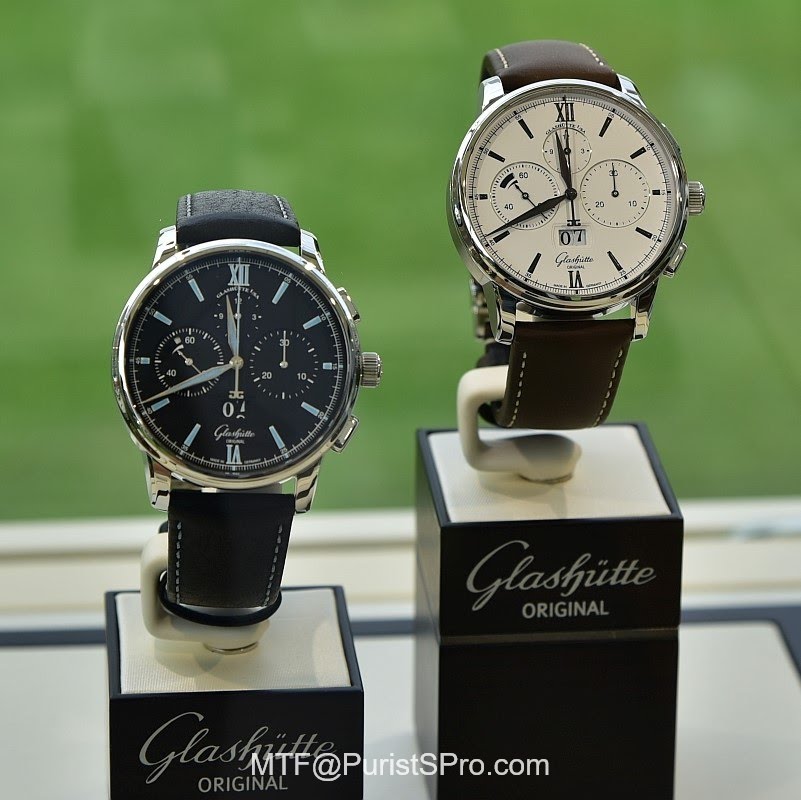 Glashutte Original Chronographs
Finally, I had the chance to inspect this year's novelty travel timepiece: the Senator Cosmopolite in steel (€20,700).
Here is the original version with a choice of 37 world time-zones, each indicated by the official IATA location code designating a key international airport in that zone. The 24 time zones that represent full-hour offsets from Greenwich Mean Time (GMT) show as a black IATA code in the DST or STD windows (at 8 o'clock); 10 time zones relative to GMT at half-hour offsets appear in blue; 3 remaining zones at quarter- or three-quarter hour offsets from GMT are shown by the relevant IATA location code in red.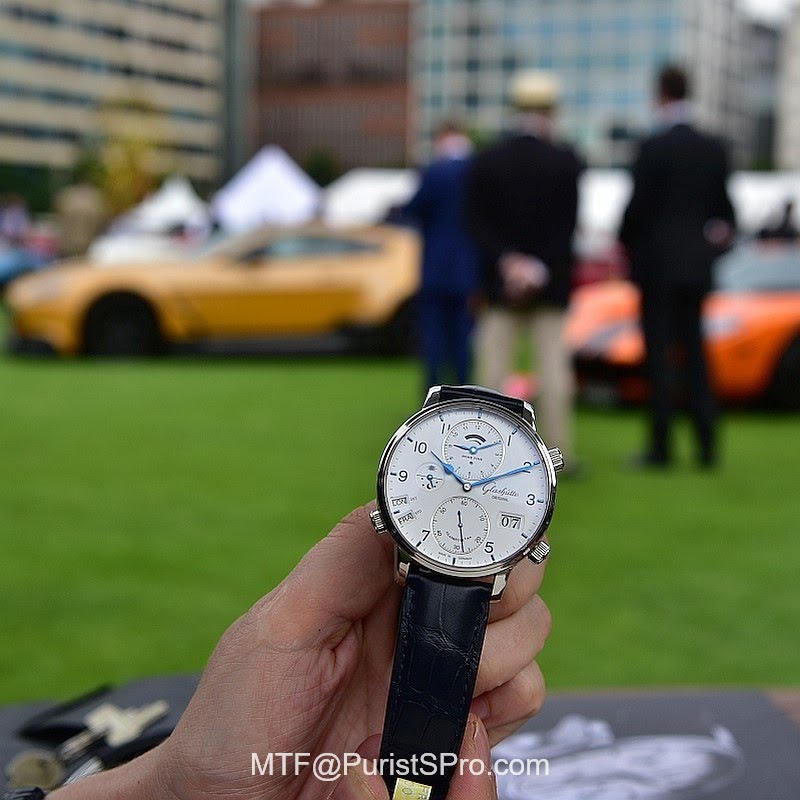 Glashutte Original Senator Cosmopolite
If North Korea's Supreme Leader keeps his promise to align his time zone with South Korea, then, future Senator Cosmopolite will have 36 time zones on the indicator discs.
Here we have the times for London and Frankfurt as 09:10 and 10:10 respectively.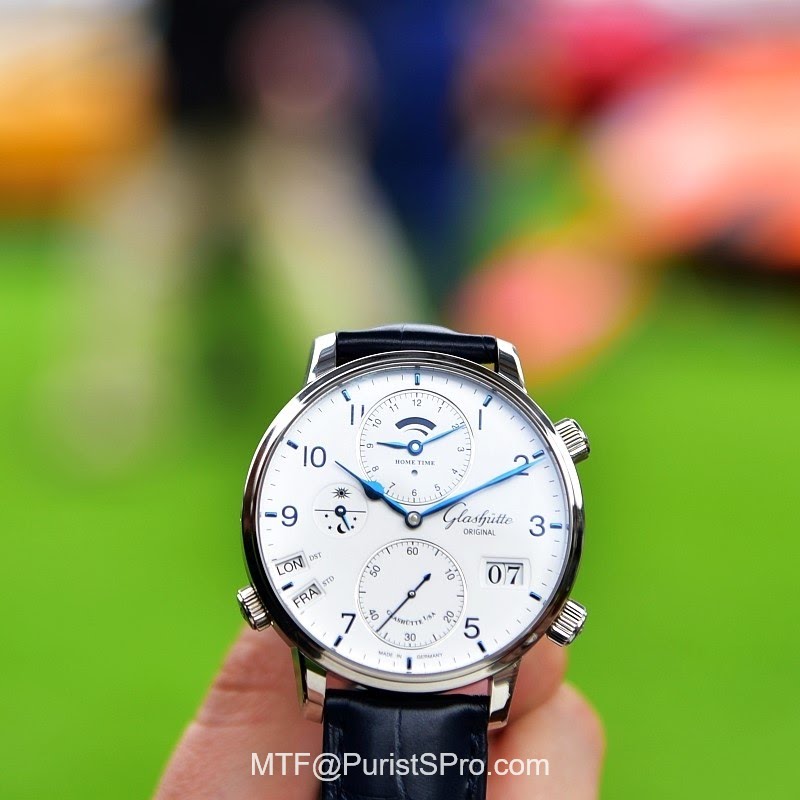 Glashutte Original Senator Cosmopolite

The Cars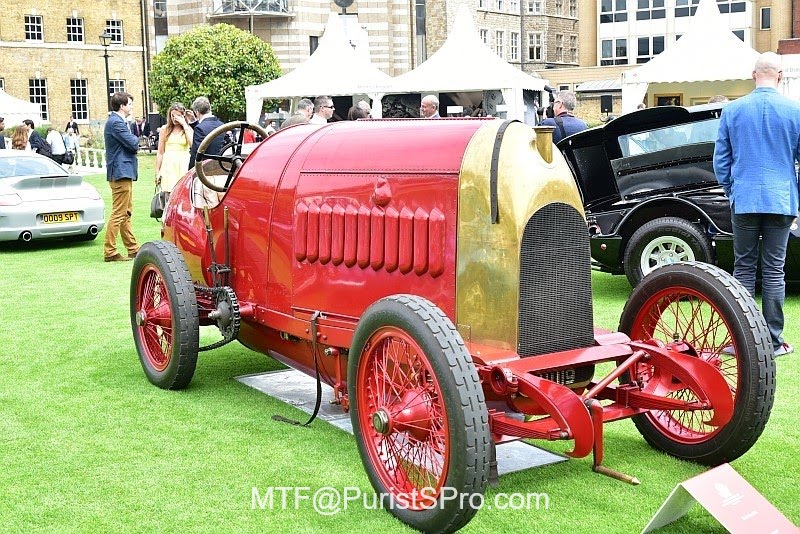 London Concours 1911 Fiat S76 Best in Show and VERY FAST CLASS

A 1911 Fiat S76 record car won Best of Show at the London Concours 2018. The 28.5 litre four-pot known as "Beast of Torino" beat a pack of Italian classics and one British icon to the top prize.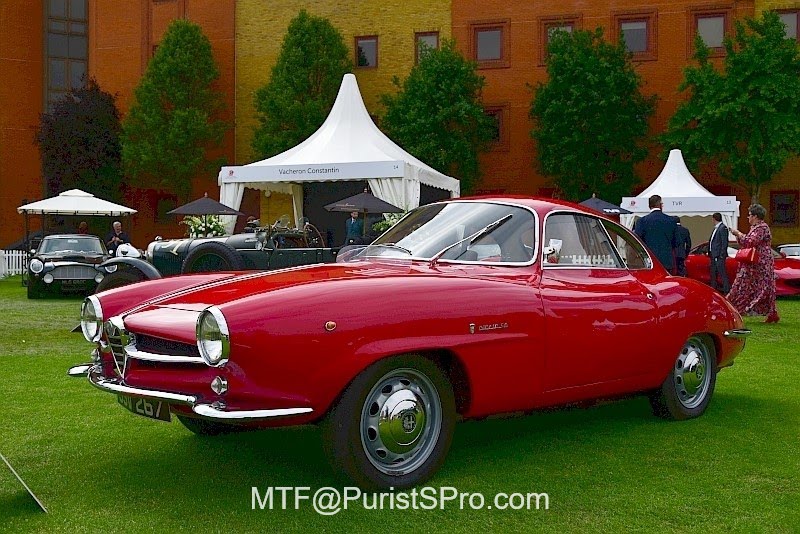 London Concours 1964 Alfa Romeo Giulia Sprint Speciale FAST CLASS
The overall theme was 'Speed' and in the six classes: Fast, Faster, Very Fast, Super Fast, Hyper Fast and Era Defining.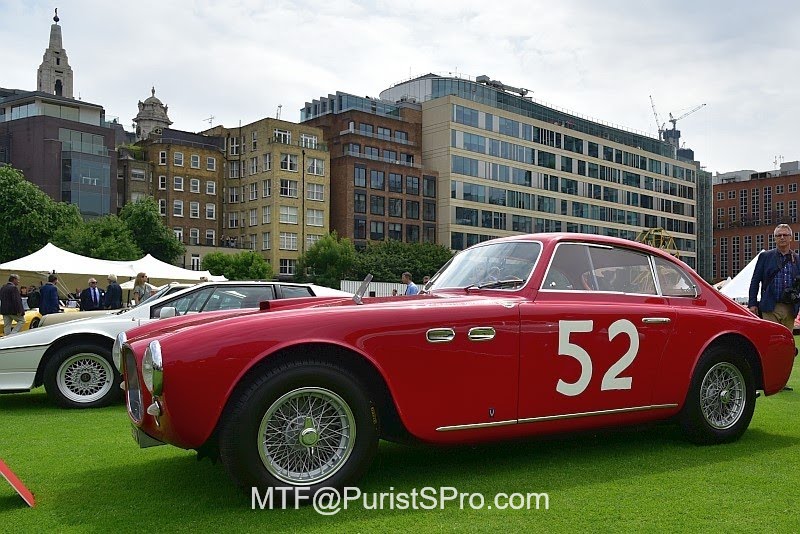 London Concours 1952 Ferrari 212/225 Inter Berlinetta FASTER CLASS
Respective winners were a 1964 Alfa Romeo Giulia Sprint Speciale, 1952 Ferrari 212/225 Inter Berlinetta, the top Fiat S76 – achieved 135mph in 1911 – 2003 Lamborghini Murcielago, 1961 Ferrari 250GT SWB 'Comp' Sefac hotrod and 1977 Aston Martin Lagonda V8 Vantage.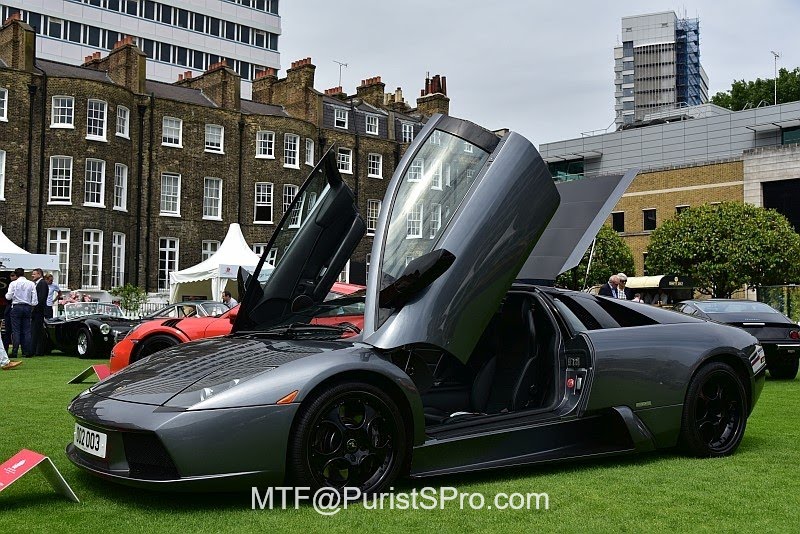 London Concours 2003 Lamborghini Murcielago SUPER FAST CLASS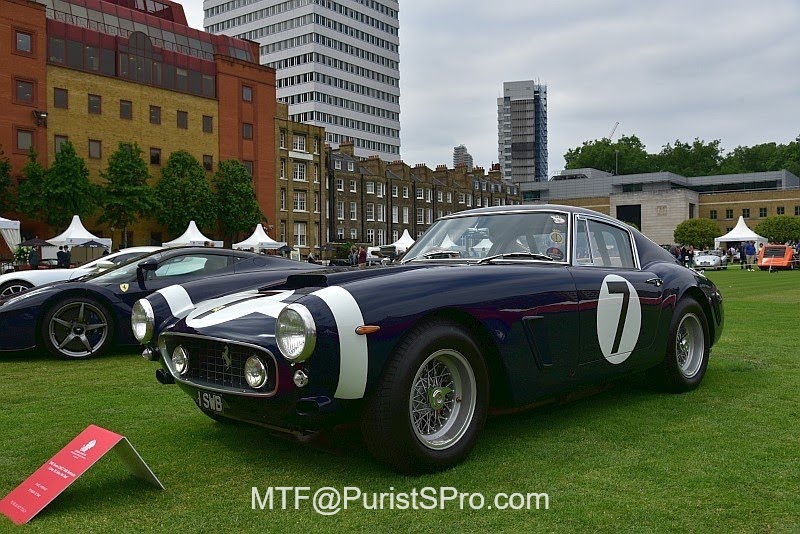 London Concours 1961 Ferrari 250GT SWB Comp Sefac HYPER FAST CLASS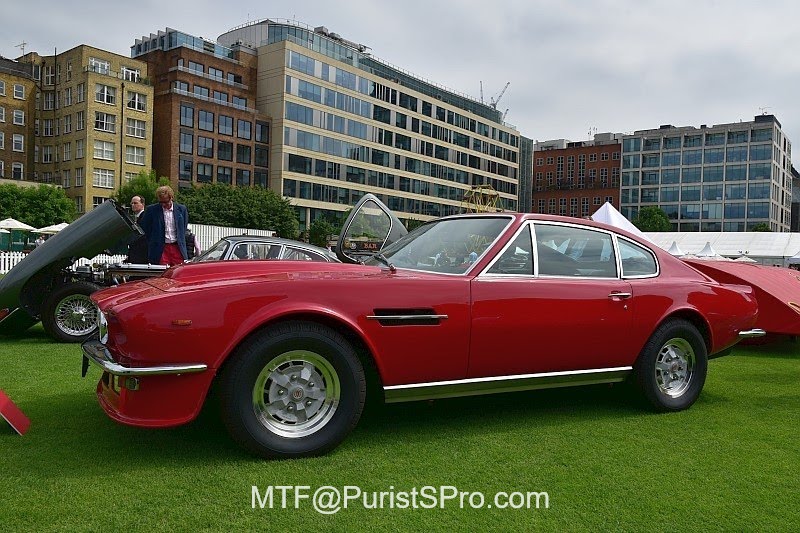 London Concours 1977 Aston Martin Lagonda V8 Vantage ERA DEFINING CLASS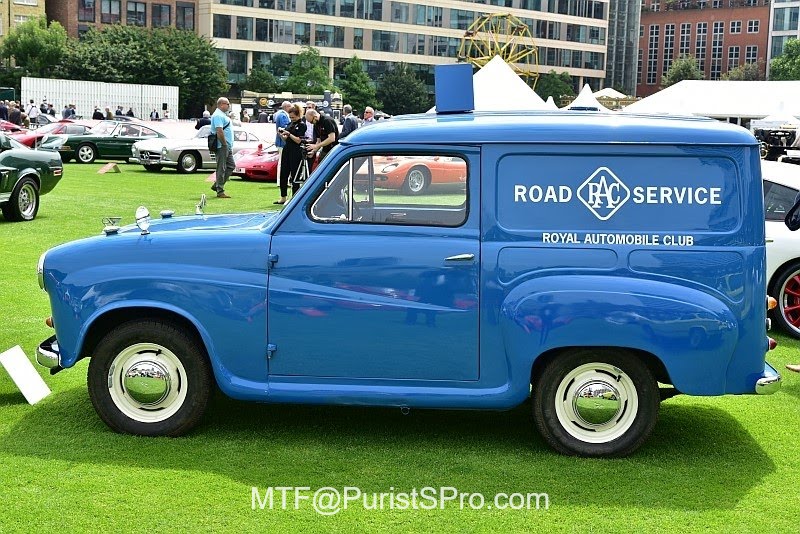 1960 Austin A35 RAC Patrol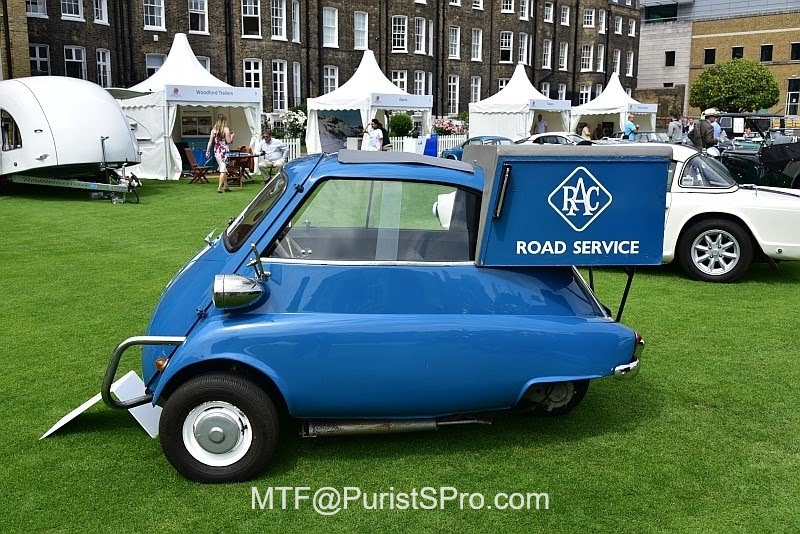 1960 BMW Isetta RAC Patrol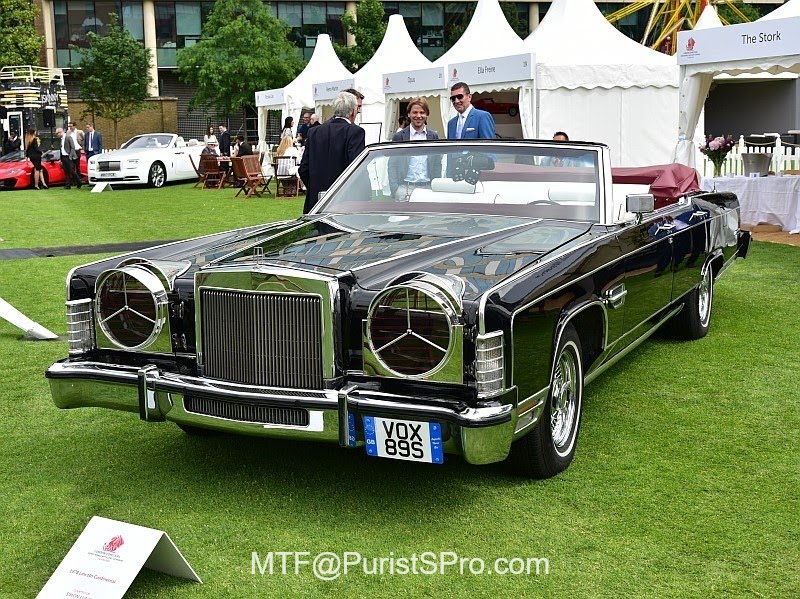 1978 Lincoln Continental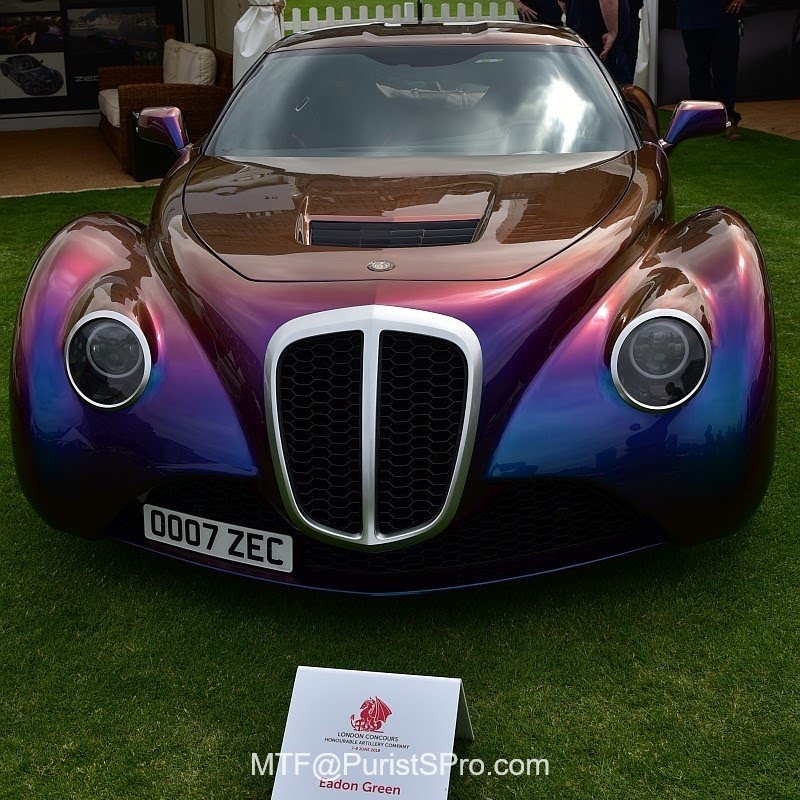 2018 Eadon Green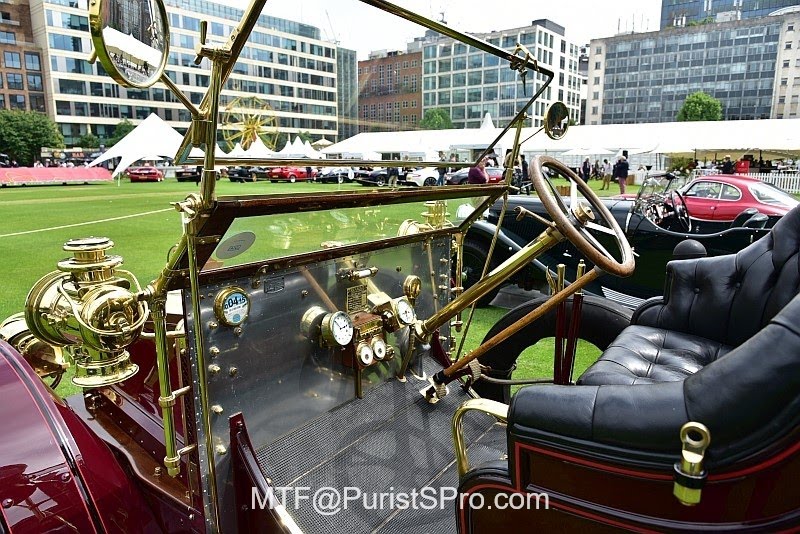 1911 Renault CC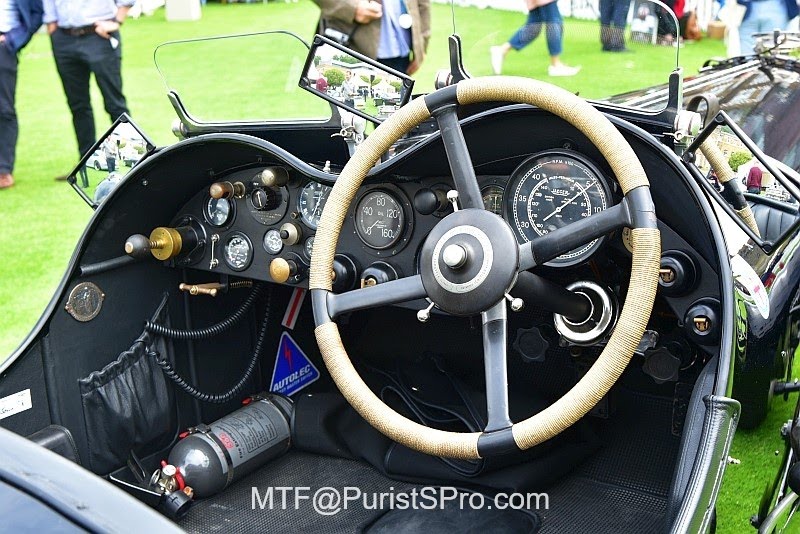 1931 Bentley 2-seater Open Tourer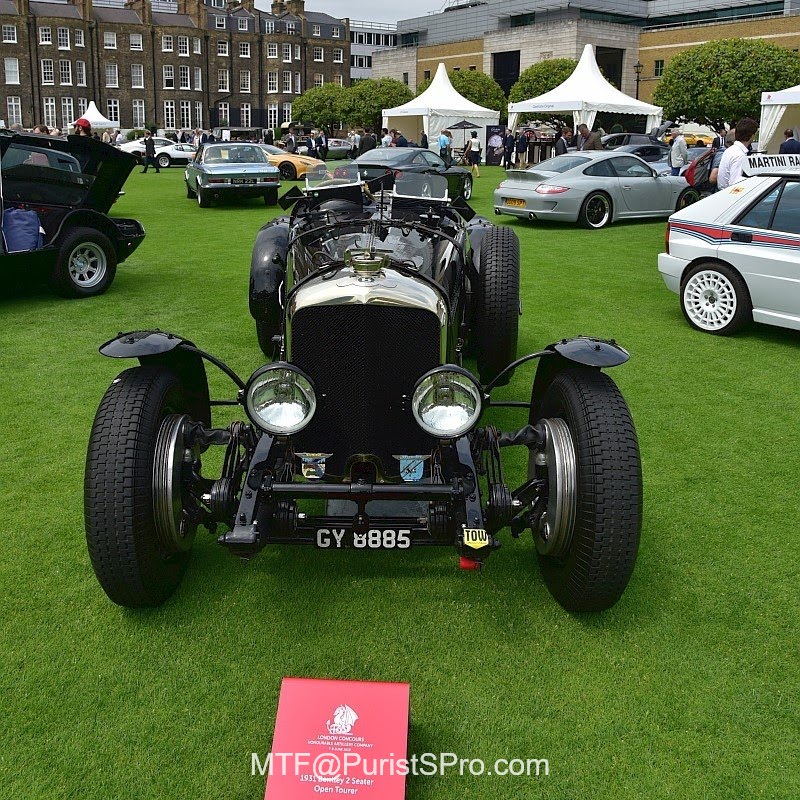 1931 Bentley 2-seater Open Tourer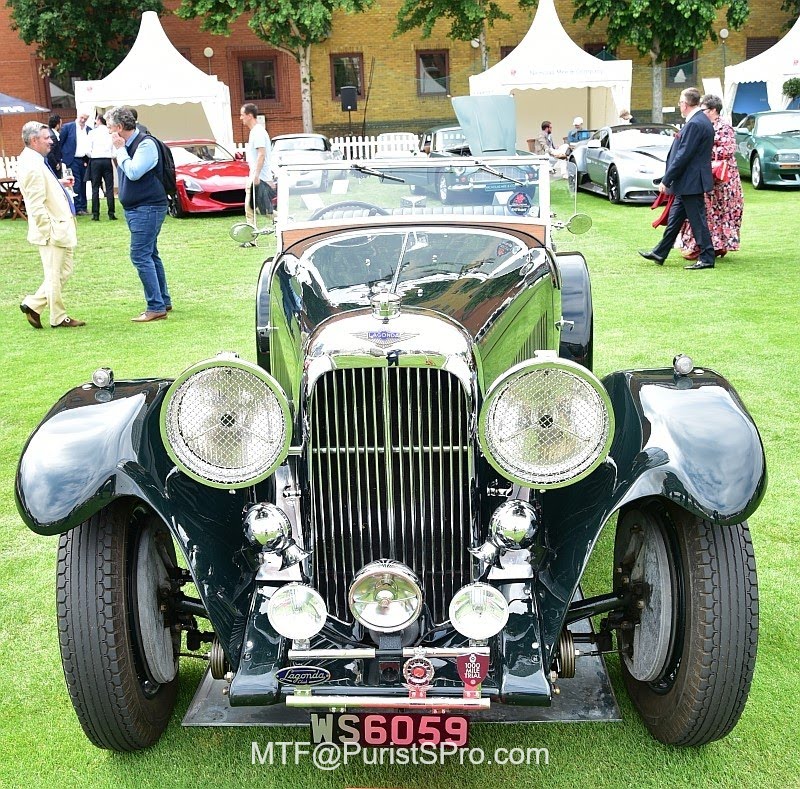 1935 Lagonda M35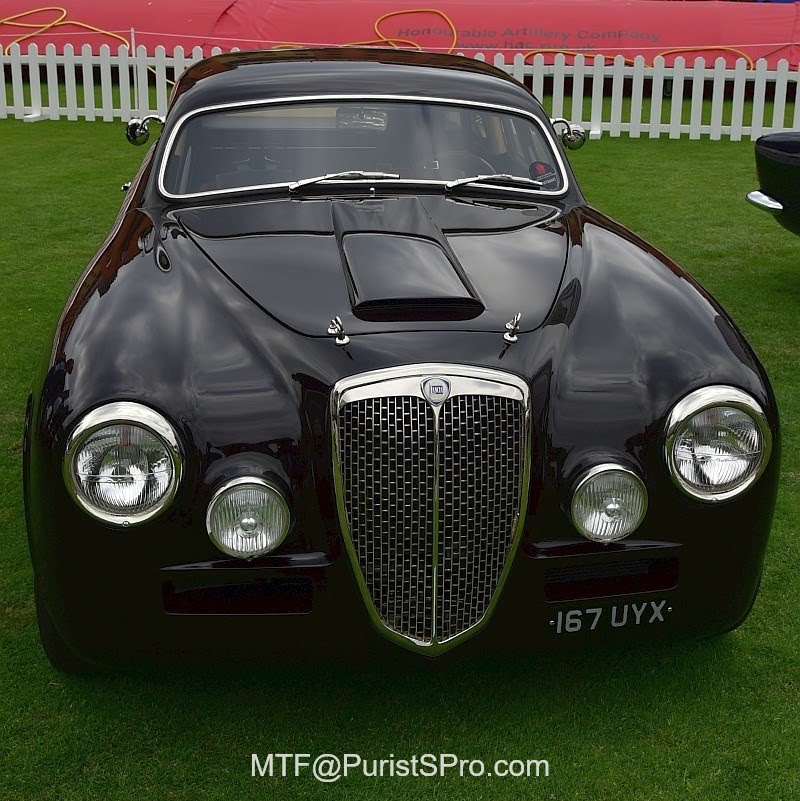 1954 Lancia Aurelia B20 GT Series 4
A good time was had by all...………………………….
Regards,
MTF