Nomos never attented the SIHH nor Watches and Wonders. It is a first for them, and I must say that I am happy to see them joining in.
Why? Because Nomos is one of these rare Manufactures to offer some decently priced products and which demonstrates that decent priced watches can go hand in had with quality and attractiveness.
I still have to post a review on the Club, which I had the pleasure to see in the real life, but in the meantime, I wanted to share with you the 2021 novelties.
Nothing exceptional in terms of novelties, as we have some dial variations, but they deserve to be shared, in my opinion.
1/ The Nomos Club Campus, in orange and in grey:
Here we have the choice between a 36 and a 38,5 mm case, with a solid case back on which you can engrave, for free, the celebration of your diploma. You will ask me a watch for student? I would answer why not, given the price ( 1100 Euros for the 36, 1200 Euros for the 38,5 mm case ) and it is a nice " first watch" to start with! The height is 8, 2 mm for the 36, and 8, 5 mm for the 38, 5 mm.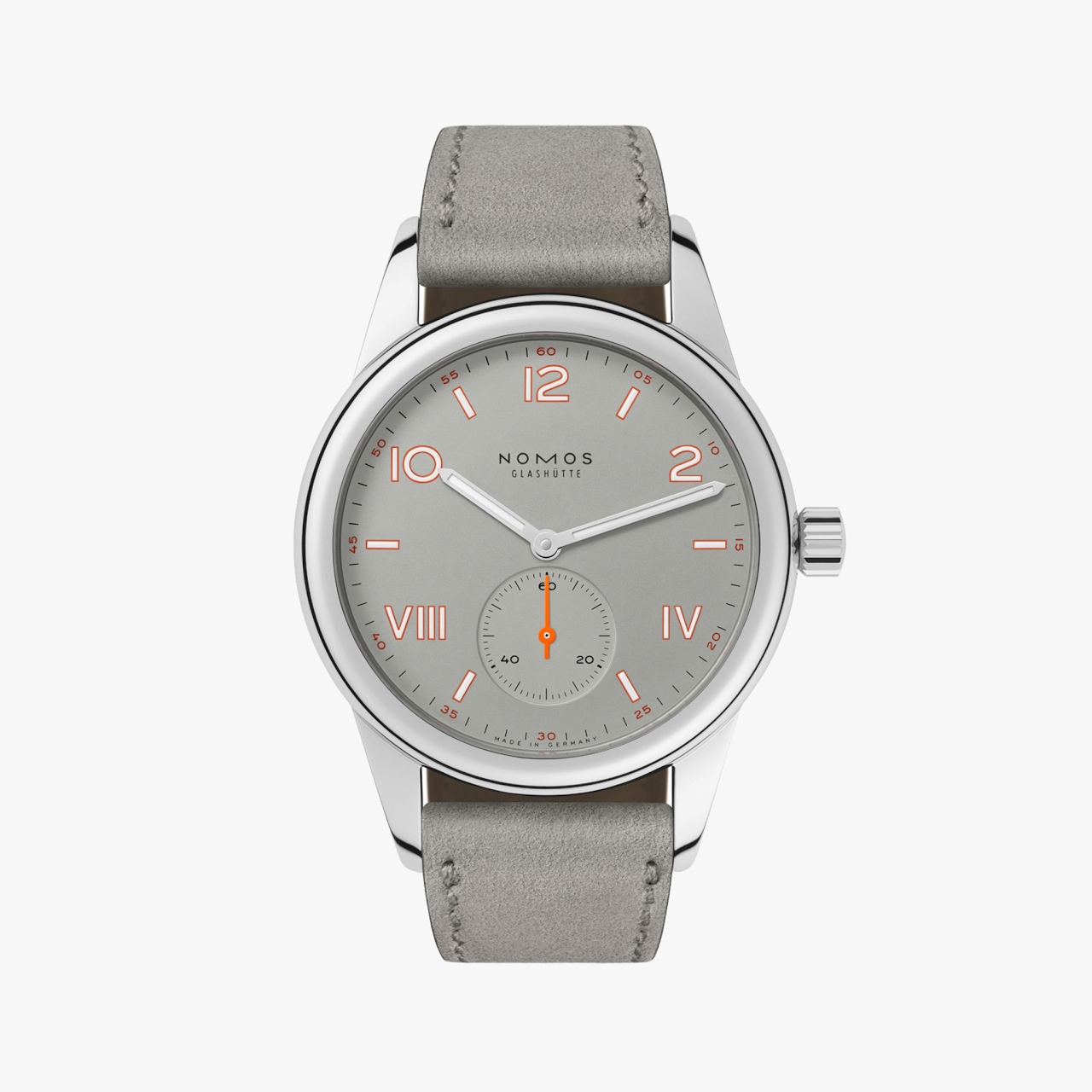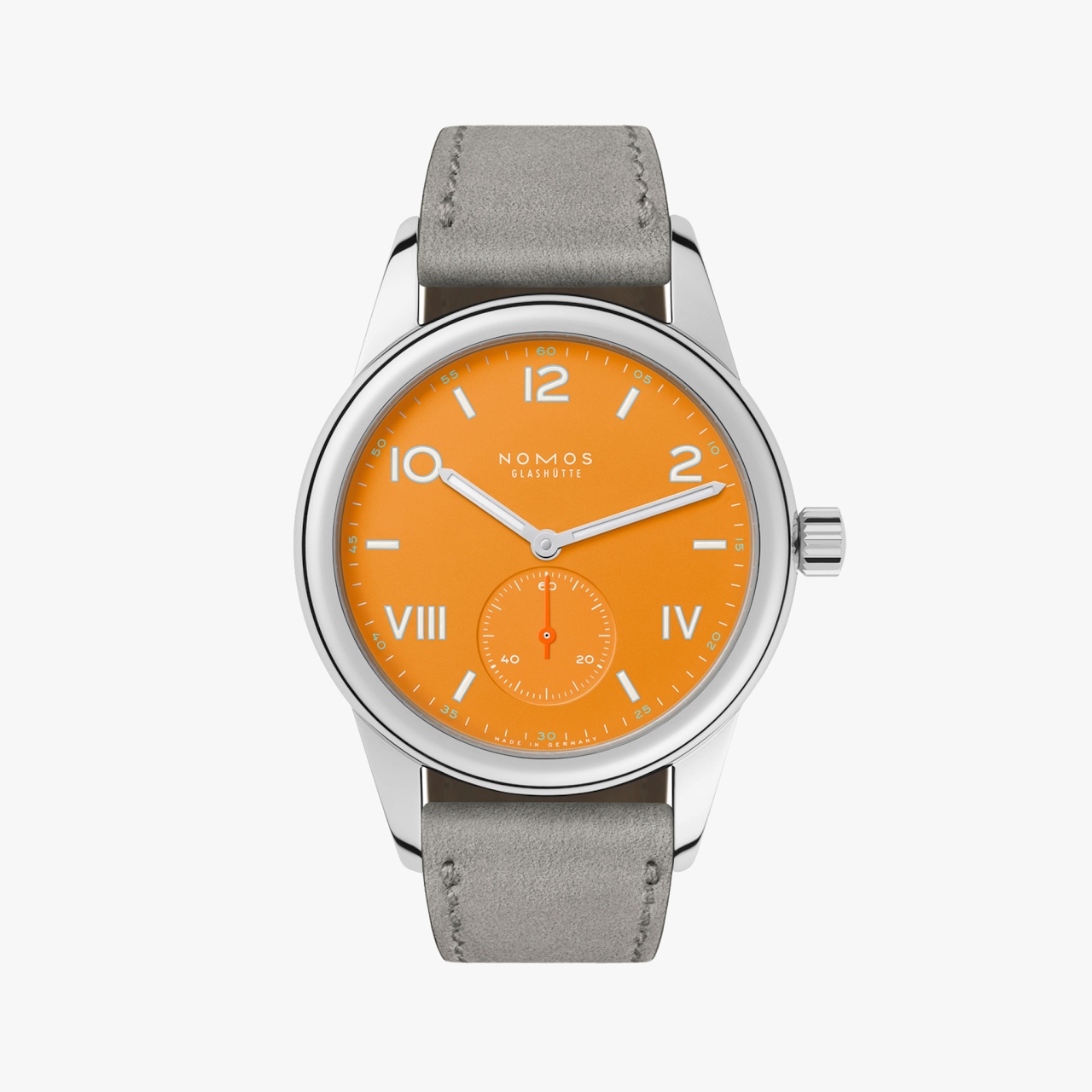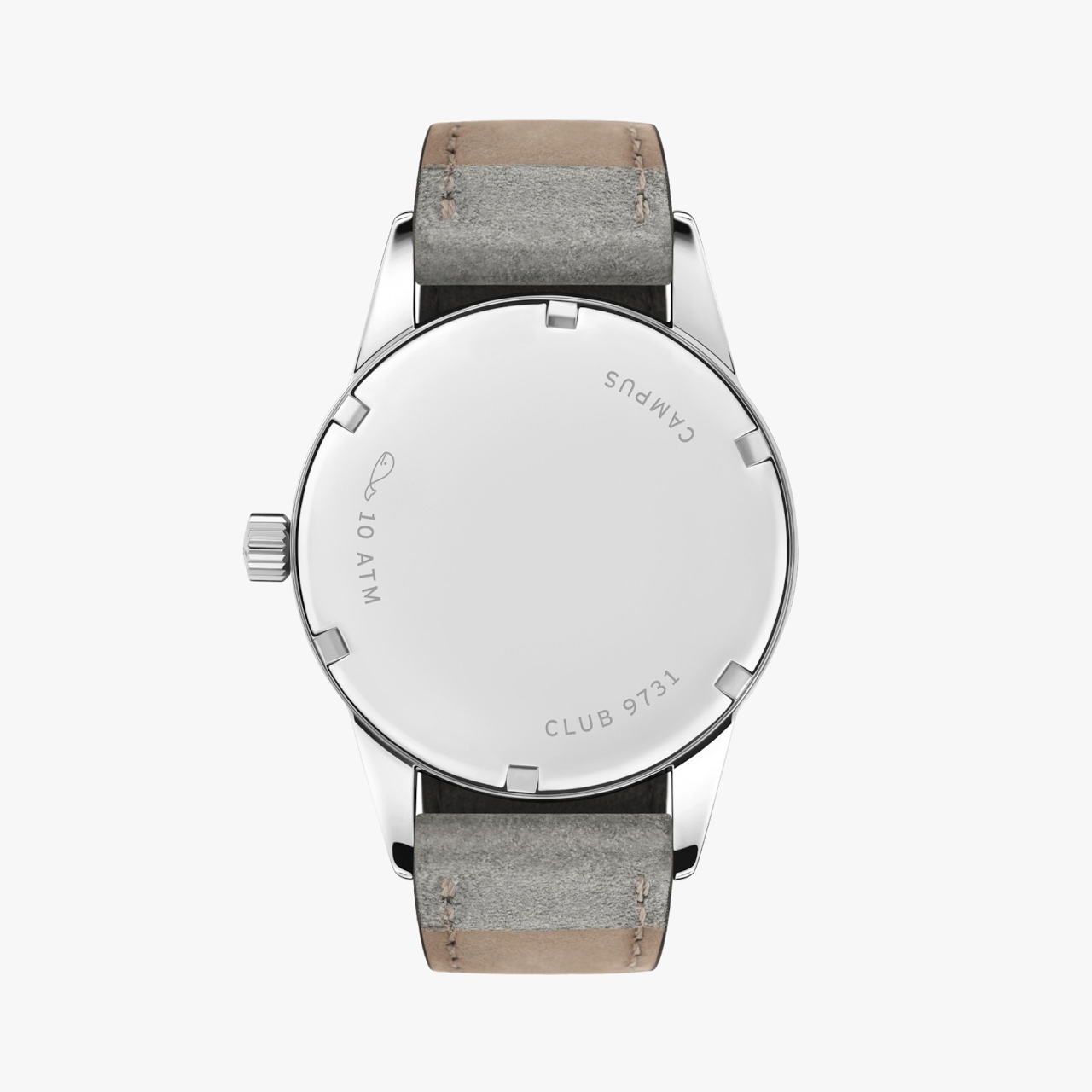 For 70 Euros ( yes, you read well, 70 Euros ) you can opt for the steel bracelet!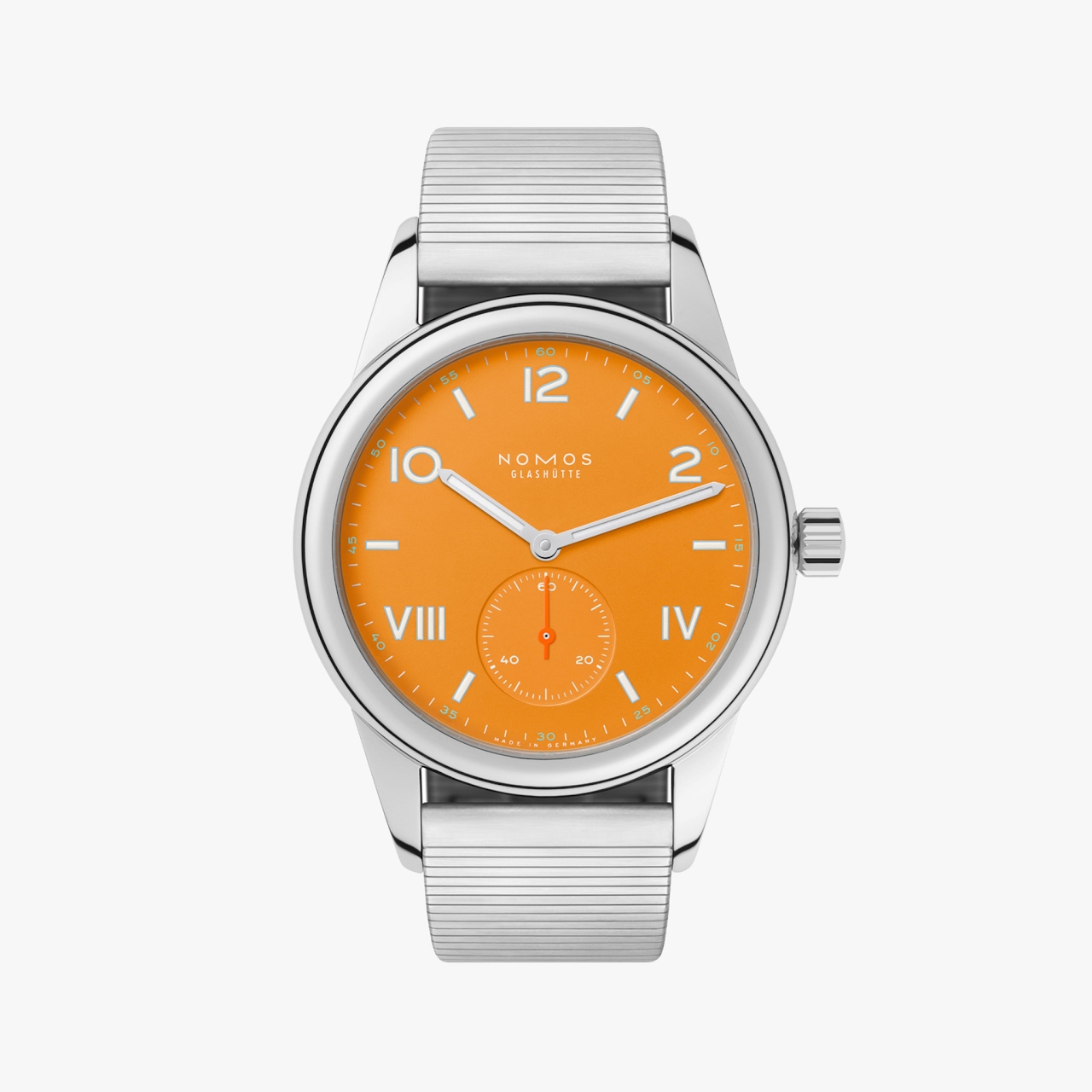 As for the movement, it is the in house the Cal Alpha, which has the good taste to be manual winding ( I love manual movements ), nicely decorated.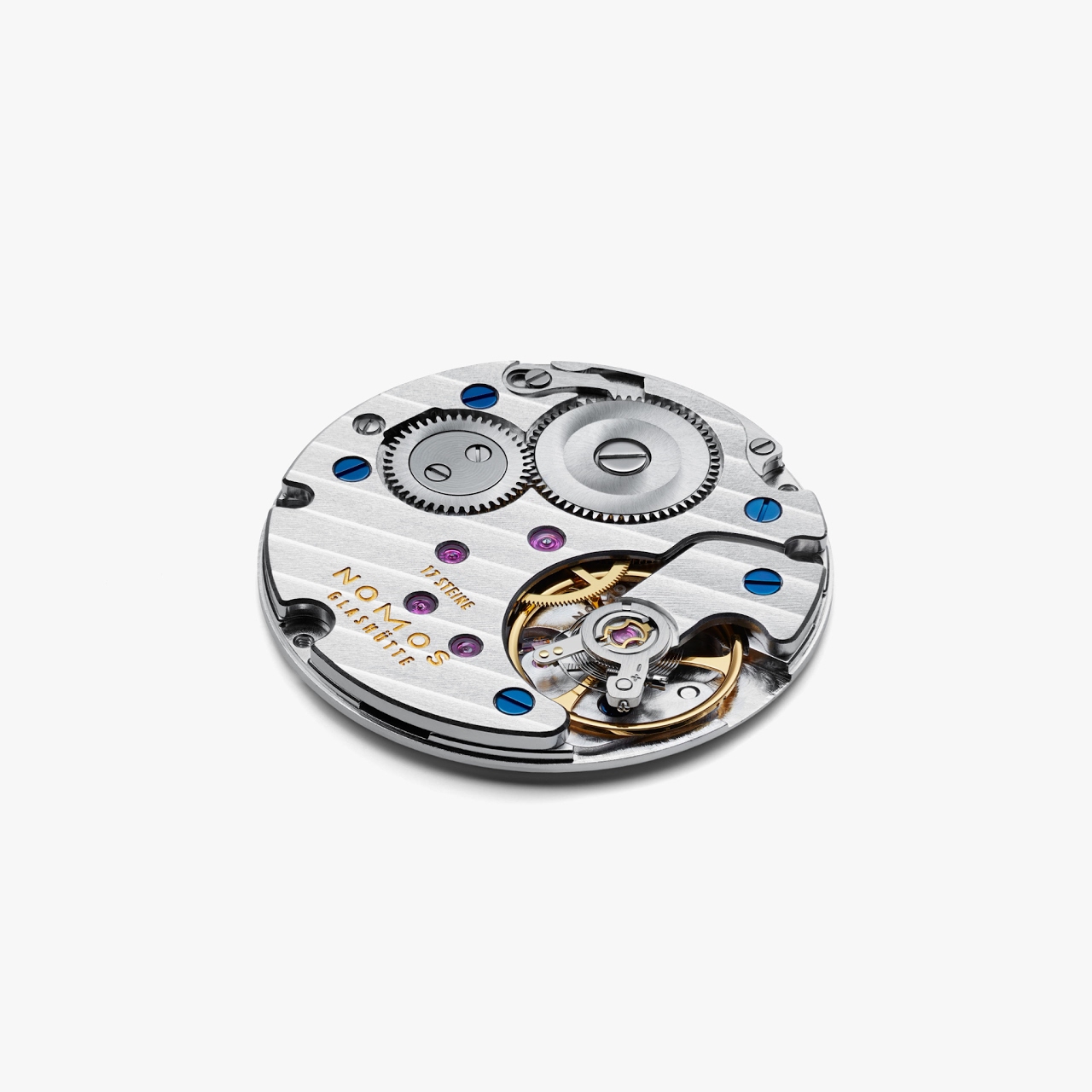 It offers a power reserve of 43 hours, it is 23, 3 mm big, and it quite thin, with a height of only 2, 6 mm.
2/ The Nomos Neomatik 41 Update Night Blue.
It is not a secret that I am a big fan of dates, but when they are original, or nicely integrated, my reserves disappear.
It is the case, here, with the Neomatik 41. The date is circular, originally displayed with luminova, which you can read through these windows.
The design is sober, " designesque ", the dial in dark blue gives some charm and a certain cool factor to this watch. I just don't get why the date is lumed, and not the rest of the dial...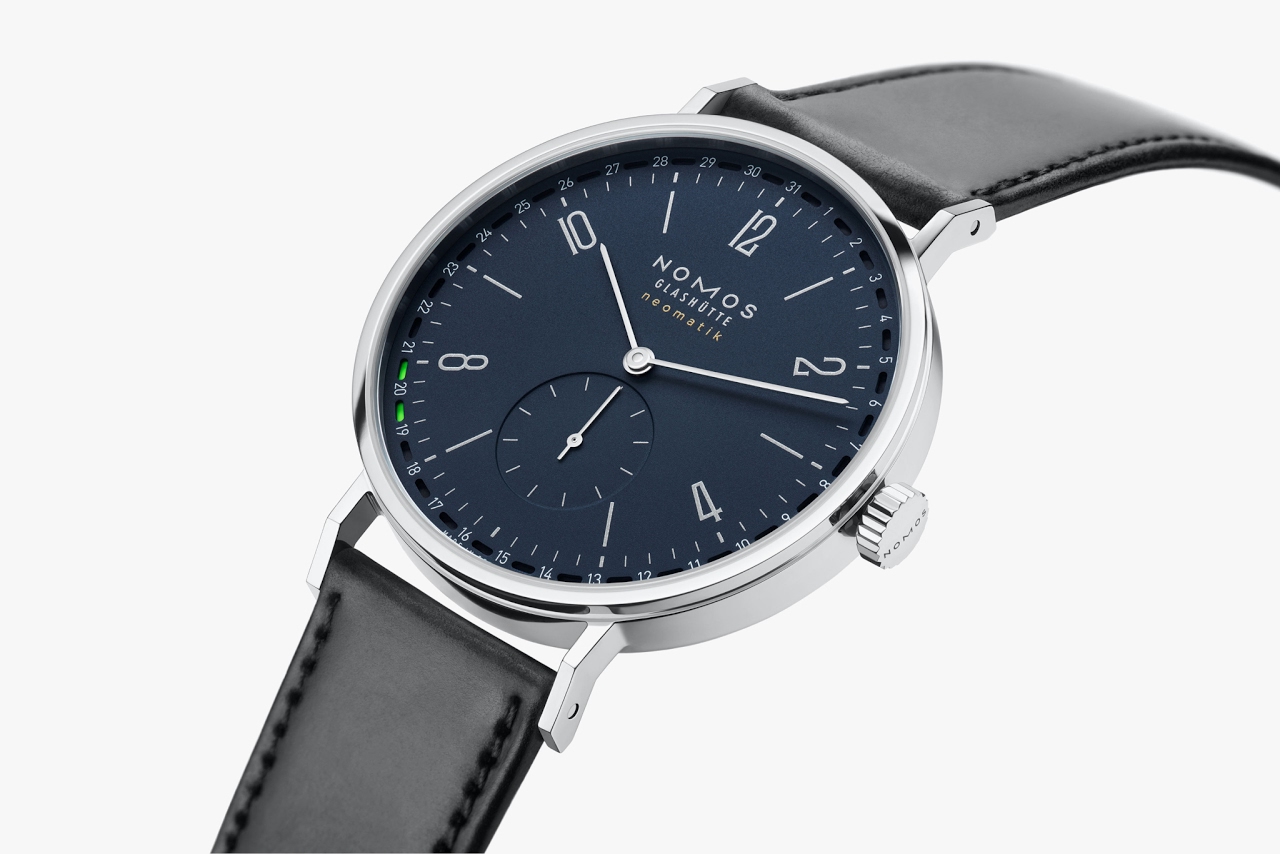 I find the case very nice, too, with this blend of curves and angles. The proportions are consistent, with a diameter of 40, 5 mm and a height of 7, 8 mm.
The movement is automatic, here, and, like the manual, very pleasant to see. It is much bigger than the Alpha, ( 35, 2 mm ) and a tad higher ( 3, 6 mm ). It offers a power reserve of 42 hours.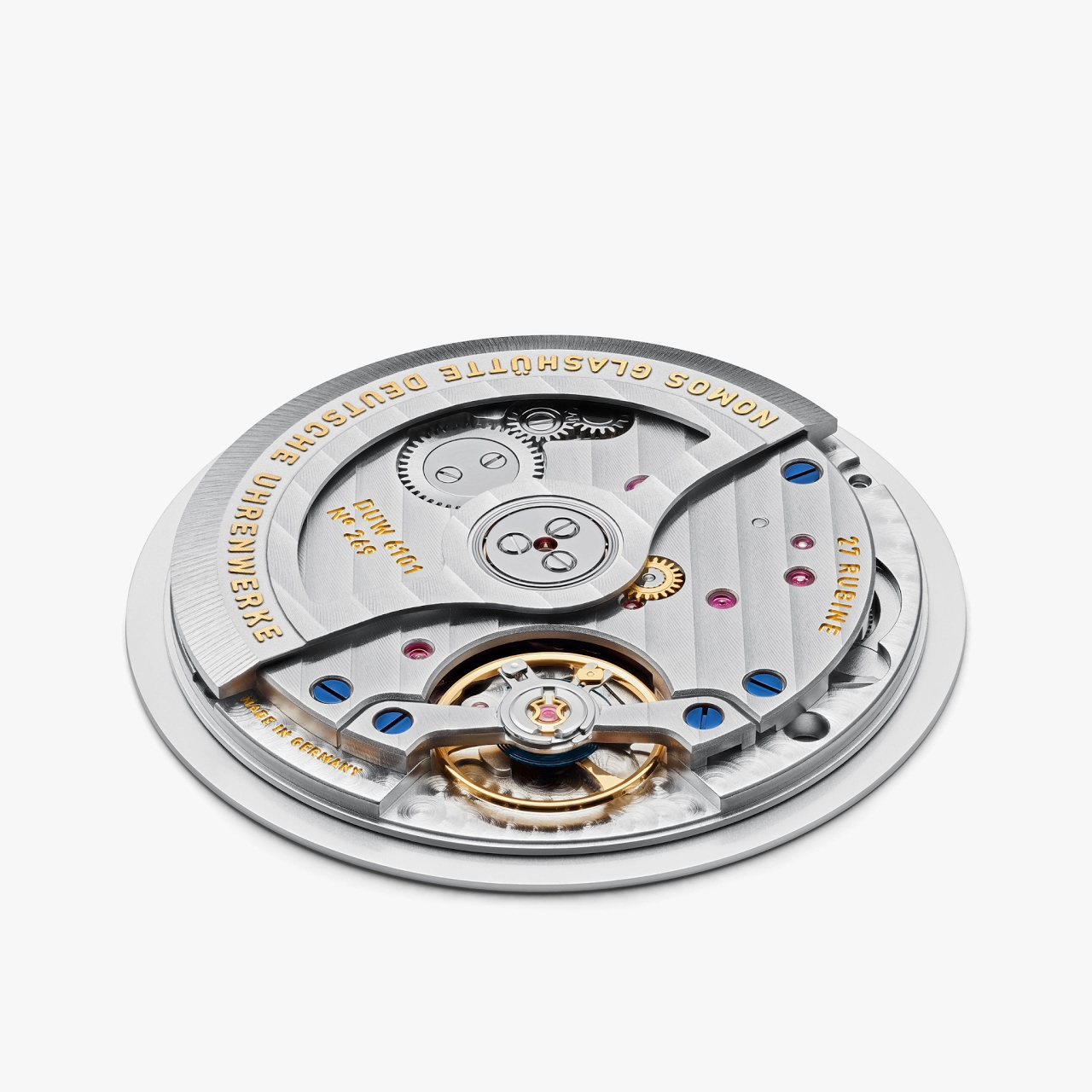 A movement you can see through the sapphire case back, here: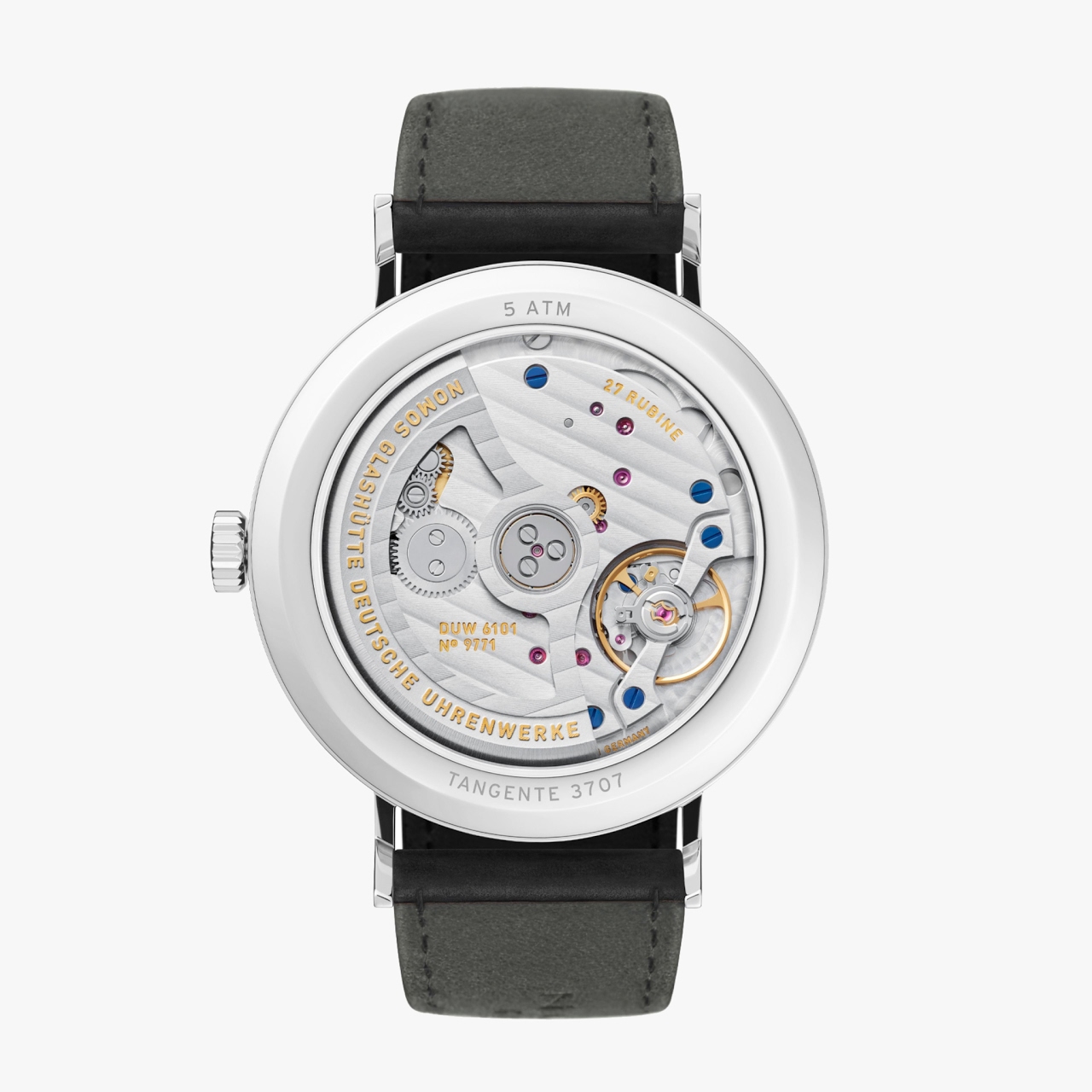 And here again, this watch is fairly priced: 3200 Euros on the bracelet: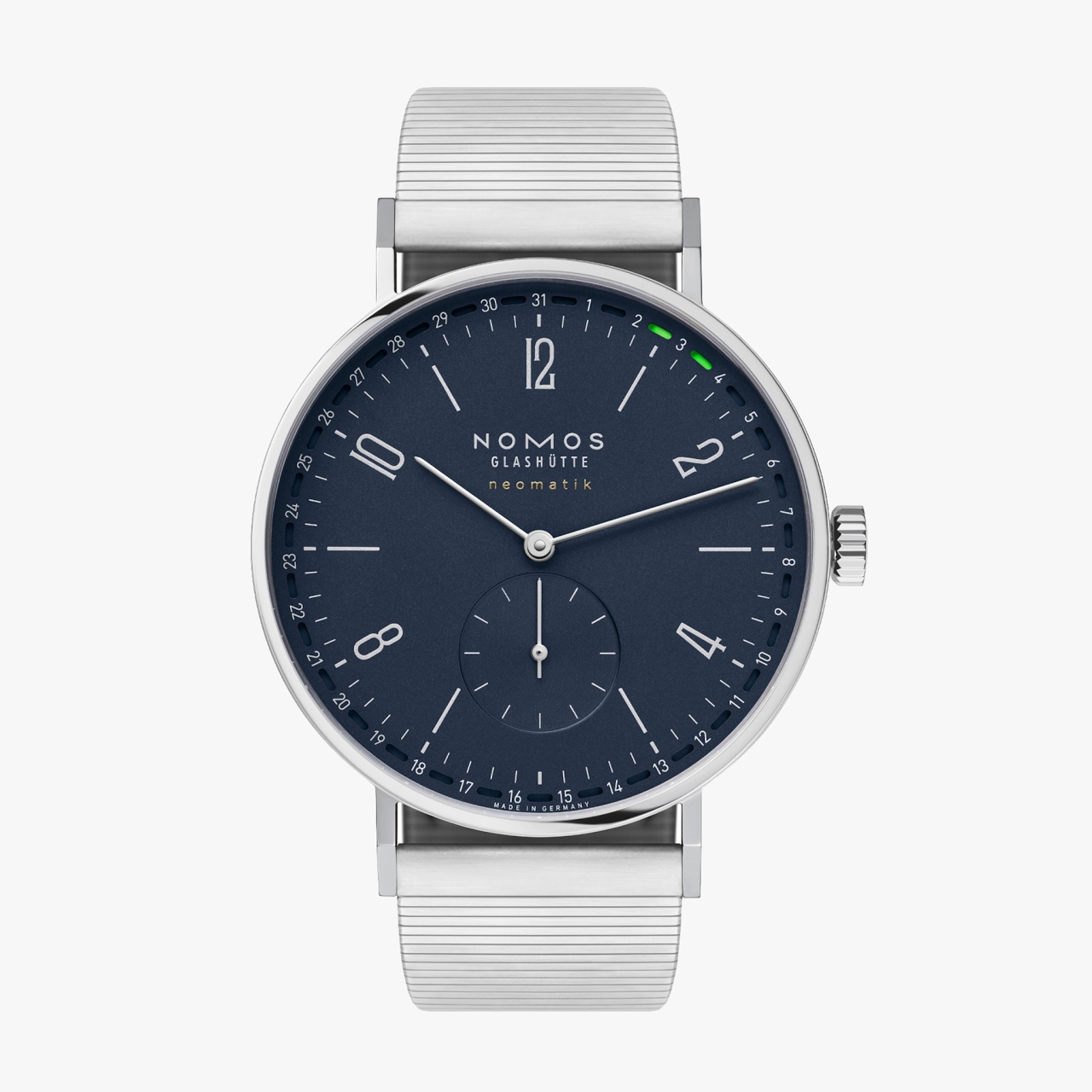 +20 Euros on the Cordovan strap!
For those who are tired to be " milked " by some brands with some crazy prices, Nomos is giving a life-saving alternative, which is very welcome, in these tough times.
Well done!
Best,
Nicolas