I still remember clearly the day I placed the order for this watch, then the day when they called me to tell me it had arrived from the manufacture and finally the subsequent excitement when I picked it up! This watch was my daily beater for many years, has seen my children being born and has travelling around the world on dive, ski and safari trips, however it still looks like new thanks to the ceramic case.
I have recently started wearing it again and realised that this watch is as up to date now as it was when the Big Bang was released 12 years ago! I remember how large it was at that time (44.5mm) and what a statement in its solid black case and fitted with a rubber strap! Putting it on now it still creates that same statement even though the case size and the use of ceramic is very normal these days.
What I remember was also nice in those days was that no one knew the brand so I never had a worry of being robbed... that was saved for the guys wearing Rolex!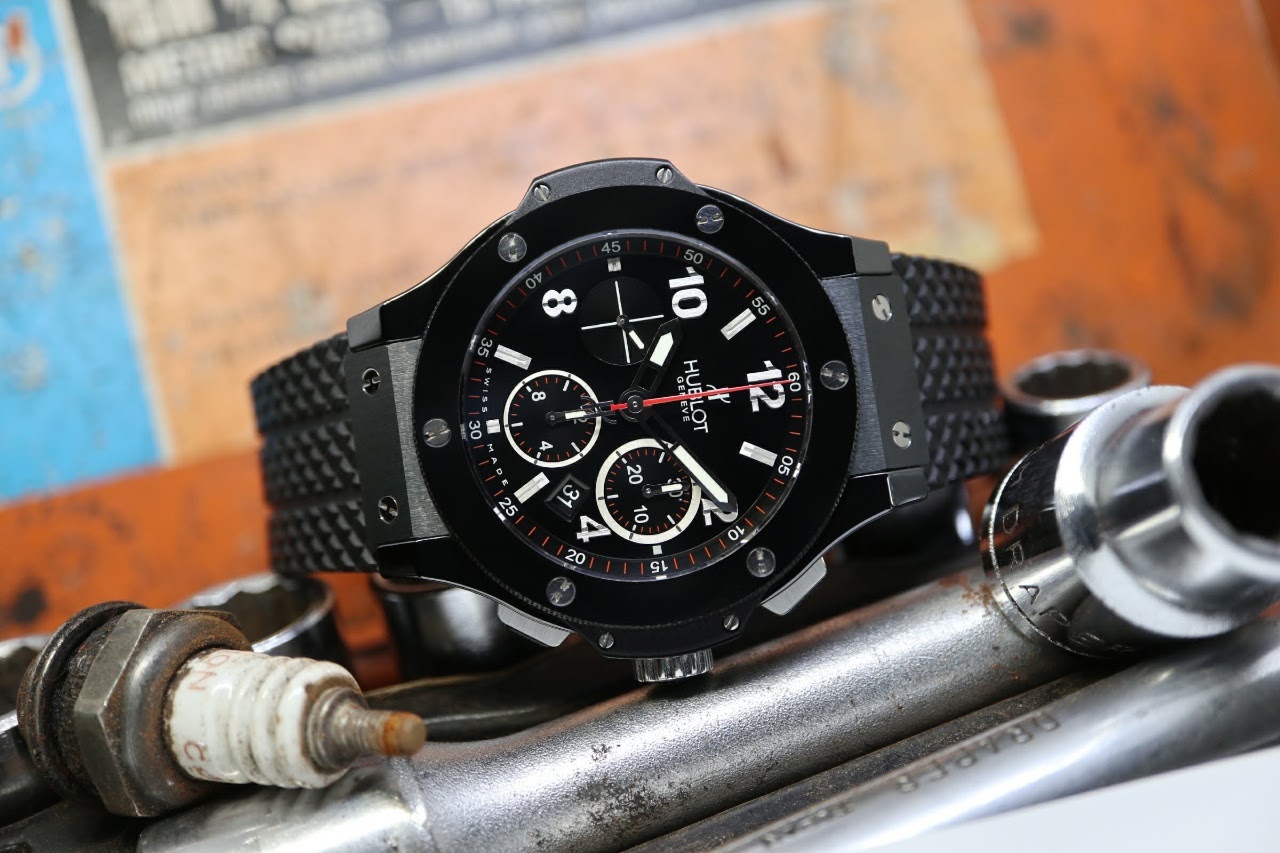 To me, there is no doubt that the original Big Bang design is now set in the history of Swiss watchmaking and is now globally recognisable due to the iconic design and modern looks. I honestly cannot see this one looking out of date in 10 years time... but who knows! To me, it was the start of my journey with the brand I love and this would be one of the last watches ever to leave my collection.
Cheers
Andrew
This message has been edited by pingtsai on 2018-03-12 10:09:57
This message has been edited by pingtsai on 2018-03-12 10:11:26