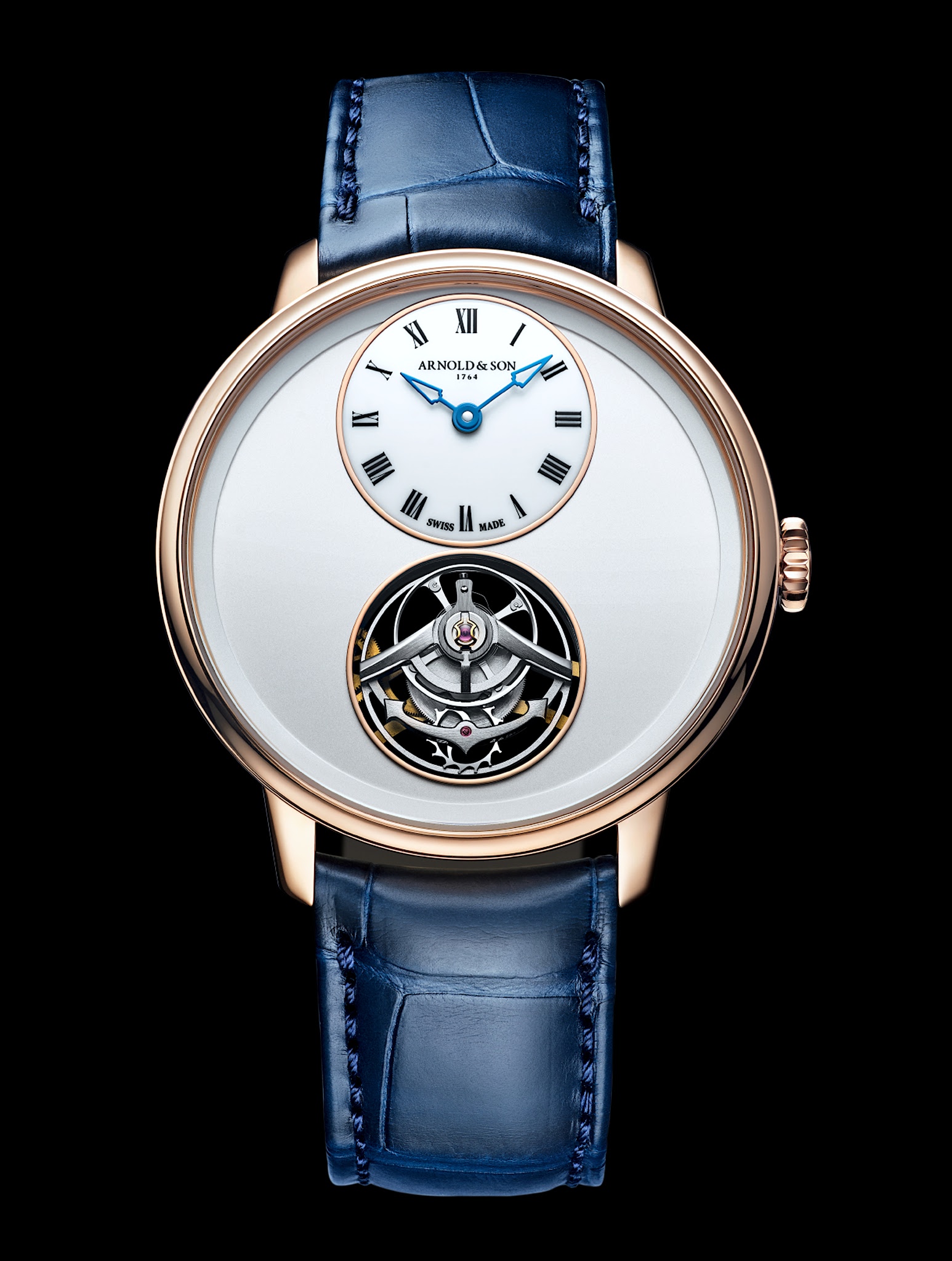 Another surprise, from Arnold And Son, this year, with this UltraThin Tourbillon.
More sober, less spectacular than the GlobeTrotter or the Double Tourbillon, more classic, probably, too, this UltraThin Tourbillon plays the card of Elegance and Classicism.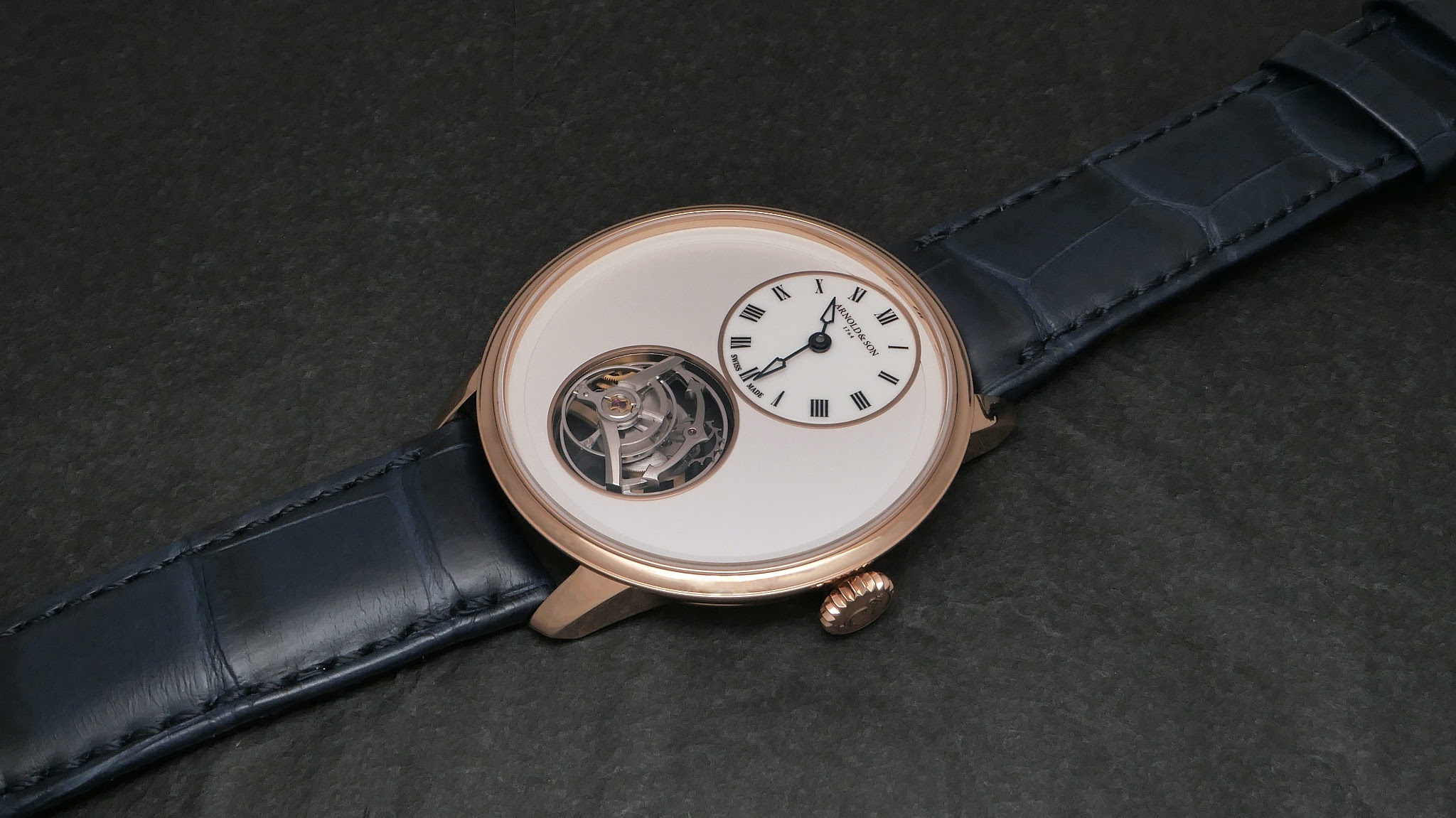 I would not say that it is objectively ultra thin as its 41, 5 mm case is 8, 3 mm high, but thin would have been enough for me. Nonetheless, this case is superb, the slim bezel doesn't ruin the purity of this watch, the crown is discreet, and the lugs have the perfect proportions for such a timekeeper.
The choice of rose gold gives some warm and retro personality to this UltraThin Tourbillon. I would have gone for a white metal version, though, but I cannot deny some charm to this watch.
The opaline colored main dial, off white, subtly contrasts with the opale ( stone ) dial dedicated to Time. And the blued hands add some life. Harmonious and well done.
At the bottom part of the dial, you have the tourbillon, with a beautiful carriage, shaped like a triangle with an arrow at each extremity and a point in the center, which indicates the seconds. Does it remind you of sextant, an anchor, or both?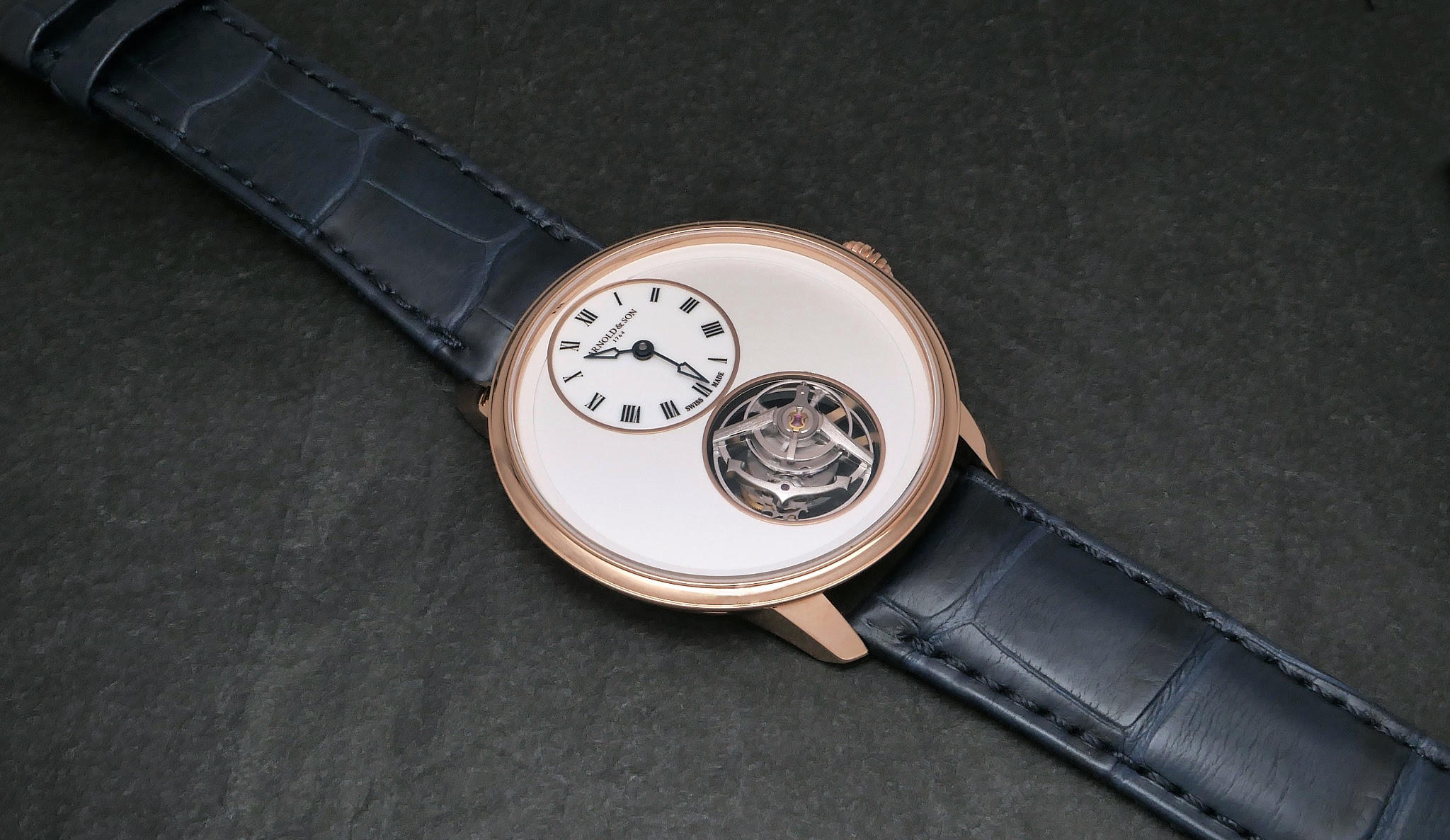 Usually, I am not a fan of tourbillons making a hole in a dial, but here, it echoes the subdial dedicated to Time, it contributes to the symmetry of the whole dial. Not bad, not bad.
On the backside, the movement is worth a look. It has the good taste to be manual winding, with a superb sunburst Cotes de Genève decoration and a hand engraved tourbillon bridge, made in gold, reminiscent of the brand's pocket watches. Another good point is the fact that this movement has a power reserve of... 100 hours. 2, 97 mm is particularly thin for such a calibre, especially for a 32 mm one.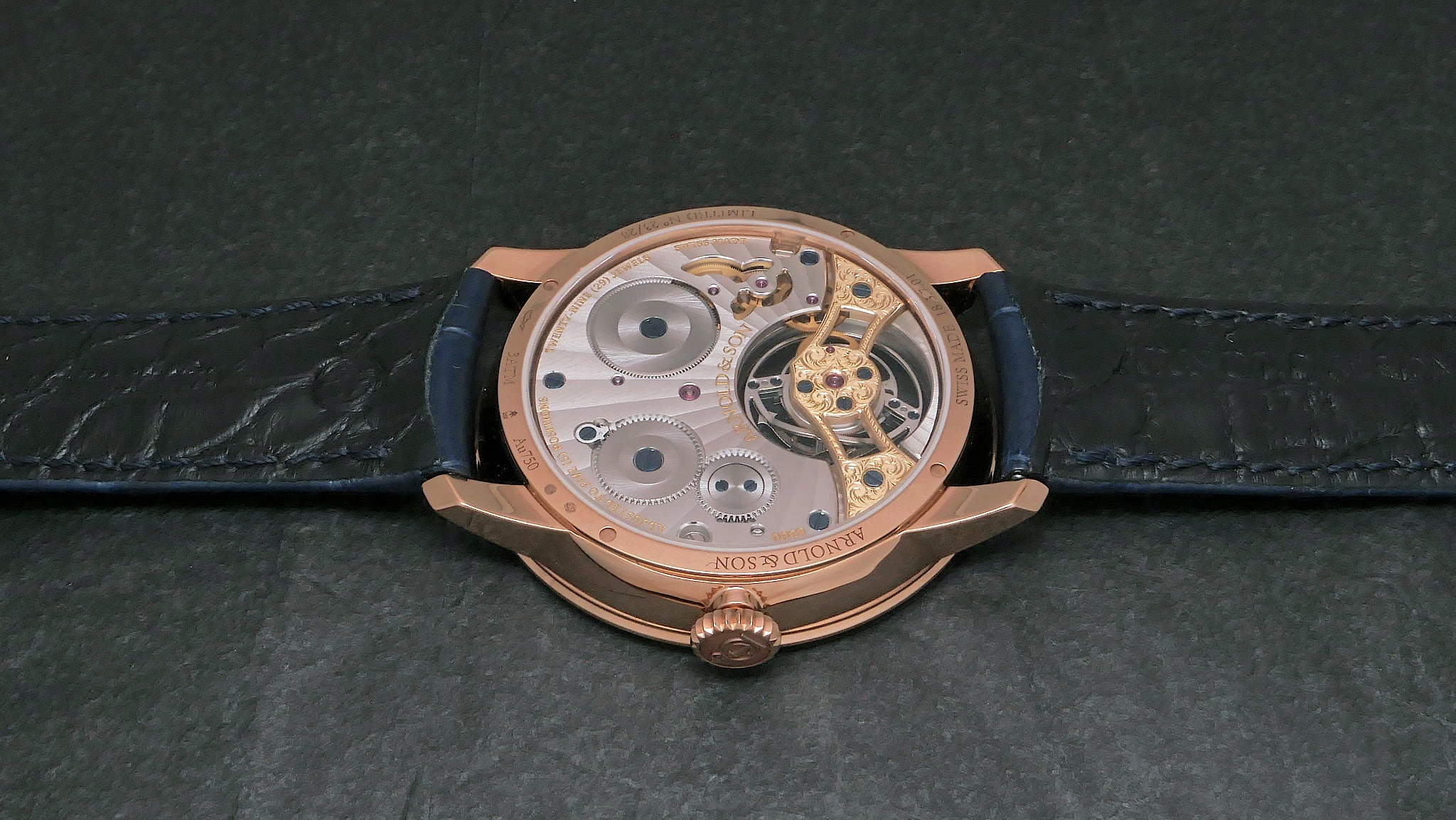 This watch is limited to 88 pieces.
One regret: I would have loved a version white gold or a platinum or a tantalum case, with... An Aventurine dial. Maybe later?
As it is, the retail is 70, 000 CHF including taxes.
What do you think?
Best,
Nicolas