Recently, Jaeger Lecoultre revisited the Master Ultra Thin Moon. They offer it in a new 36 mm case, which is really nice with its opaline dial and its " improved " Cal 925, and in a 39 mm case we know since 2011, but here, slightly slimmer as the first one was 9, 9 mm, which is 9, 3 mm high, now. Even slimmer than the 36 mm case which is 9, 4 mm high!
The MUT Moon 36: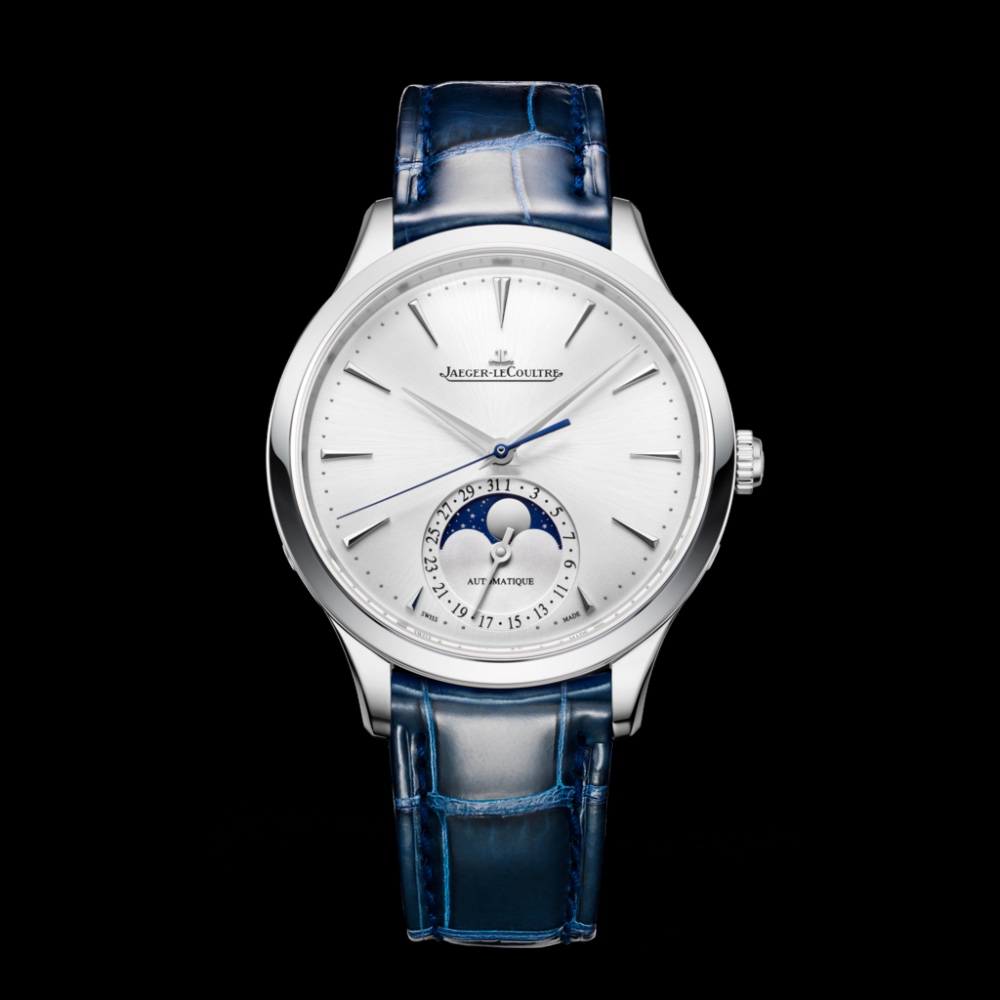 The water resistance doesn't change. It is 50 meters.
The big change is the dial, which is soleillé blue, and a redesigned moon phase.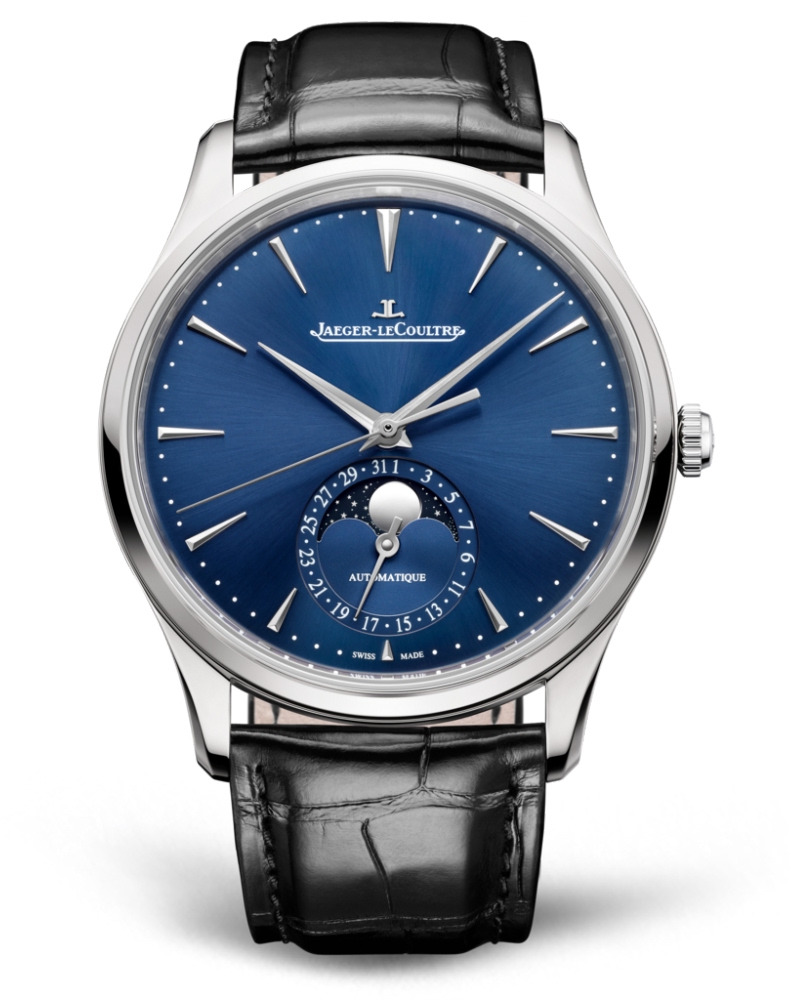 The other improvement is mechanical. The Cal 925 does have a power reserve of 70 hours, now, like some of the Master Control unveiled in 2019. A real improvement, as it had a power reserve of around 40 hours, before. To be precise, before 2019, as this novelty was inaugurated with the Master Ultra Thin Moon with the mighty guilloché blue enamel white gold case.
This technical improvement can be found on all the MUT Moon 39 ( and 36 ) since this year. That means that if you want the opaline version, or the black one, or the 36 mm, you will have this longer power reserve. Good news, isn't it?
The MUT Moon 39 Black: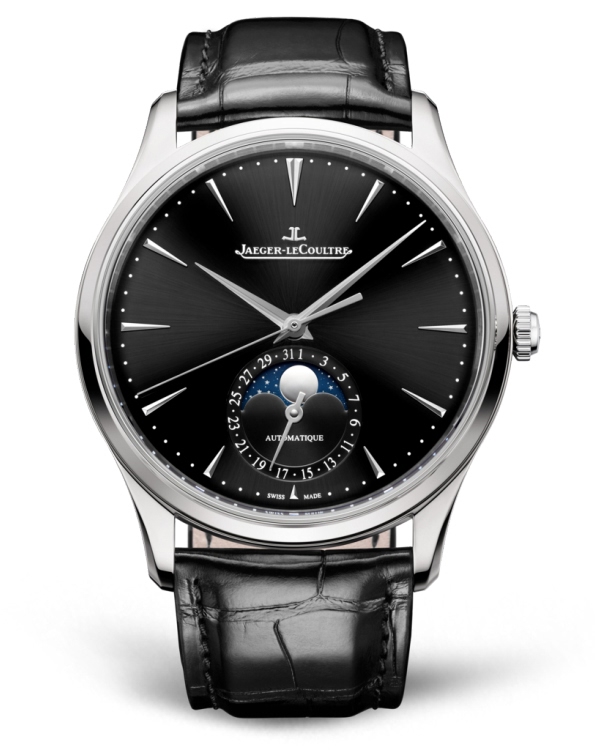 Now the big question is to know which is my favorite. The Guilloché blue enamel is not the one I prefer. The cost is too high for me, and even if it is a eye catching one, I would prefer a smooth blue enamel, truth to be told.
The White Gold MUT Moon 39 Guilloché Blue Enamel: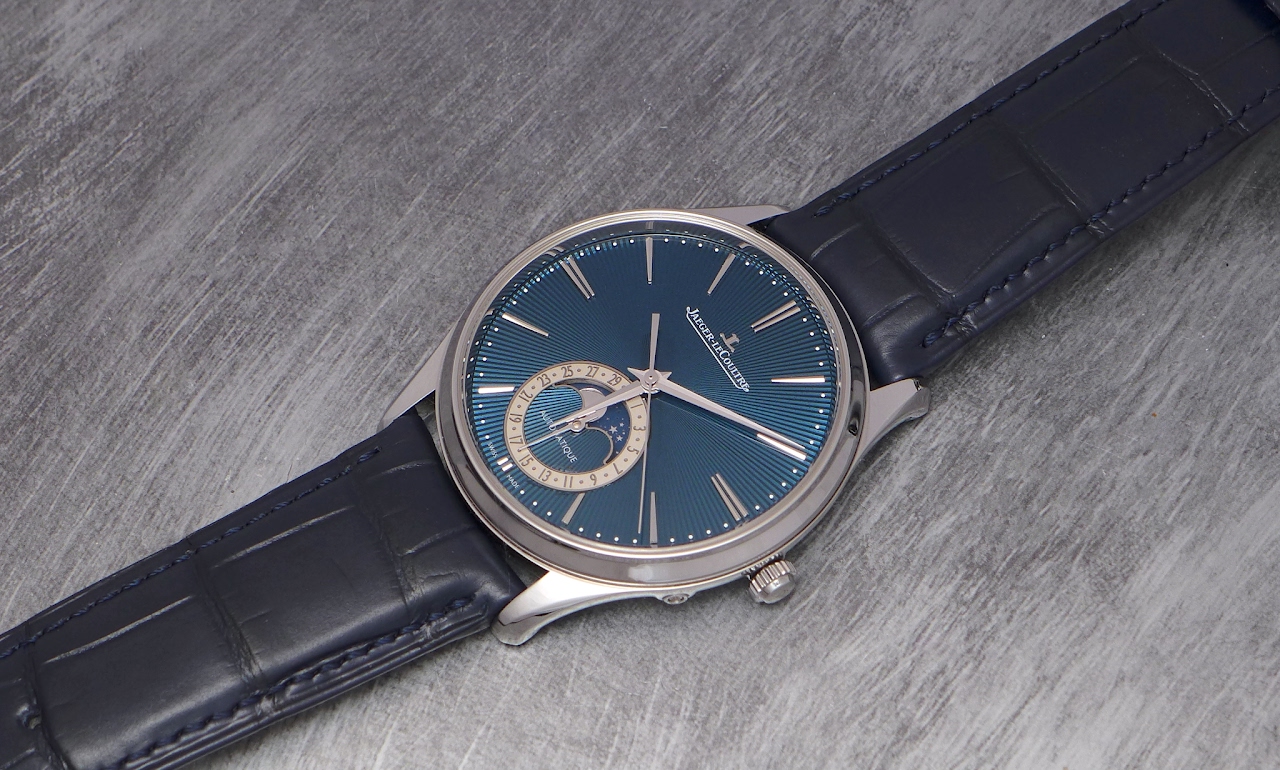 No, in reality, I am more hesitating between the black and the new blue.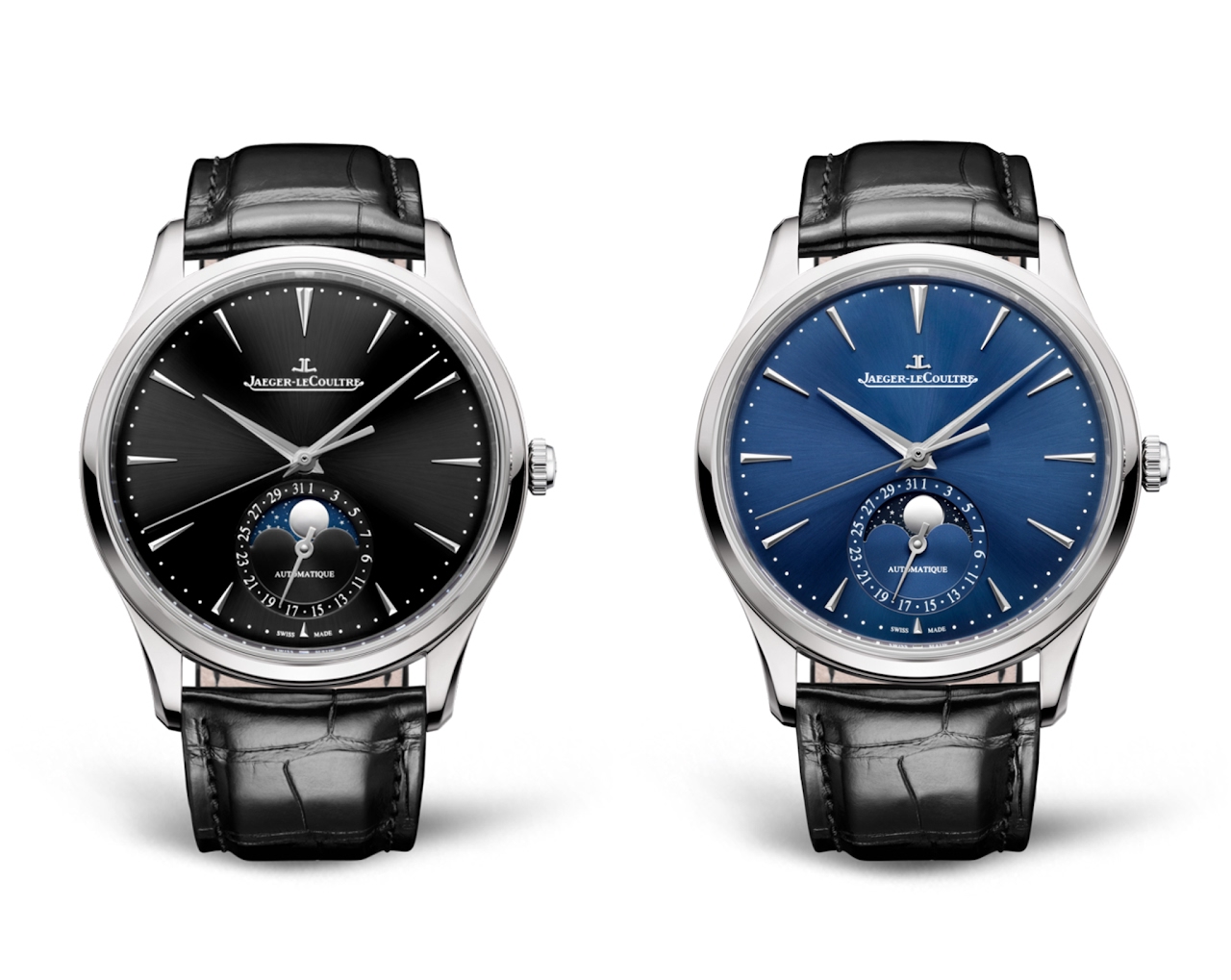 The Black has a stronger look, while the Blue is a bit more refined. Two different characters or partitions.
Unless a surprising MUT Moon 36 overtakes them as its proportions are very consistent ( a case / movement size ratio ).
What is your take, here?
Best,
Nicolas