As you know I have a set of three Jaeger-LeCoultre Memovox reference E 877 a.k.a Snowdrop.
Of course, the Snowdrop should be a part of these Box Play posts!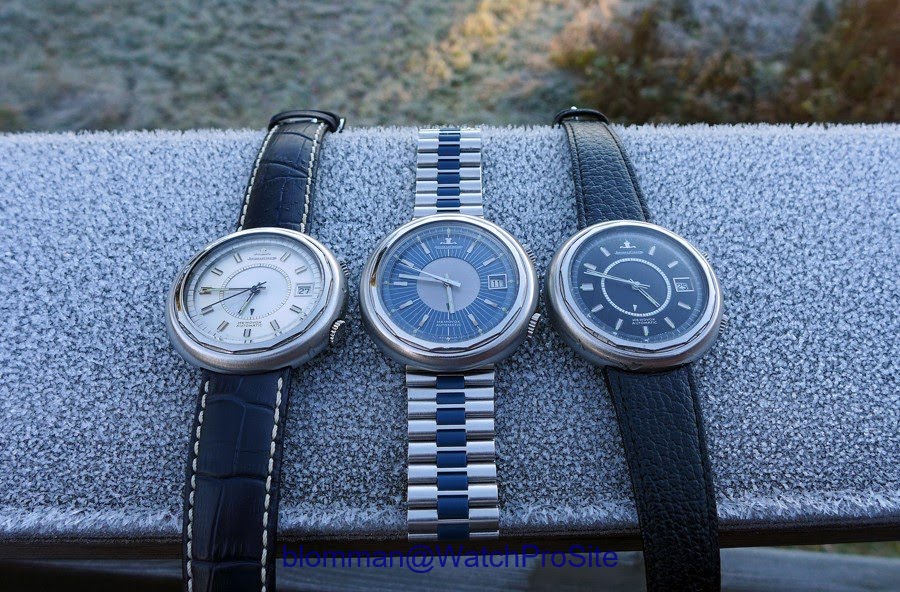 Before I show you the boxes I need to tell you the story behind them…
One of my Snowdrops are NOS including box and papers.
With the watch was a very odd-looking box which I never saw before…
The watch I found in Portugal, confirmed with their tax stamp on the case.
As mentioned, this was the first time I saw one of these boxes…
Cool, almost psychedelic pattern!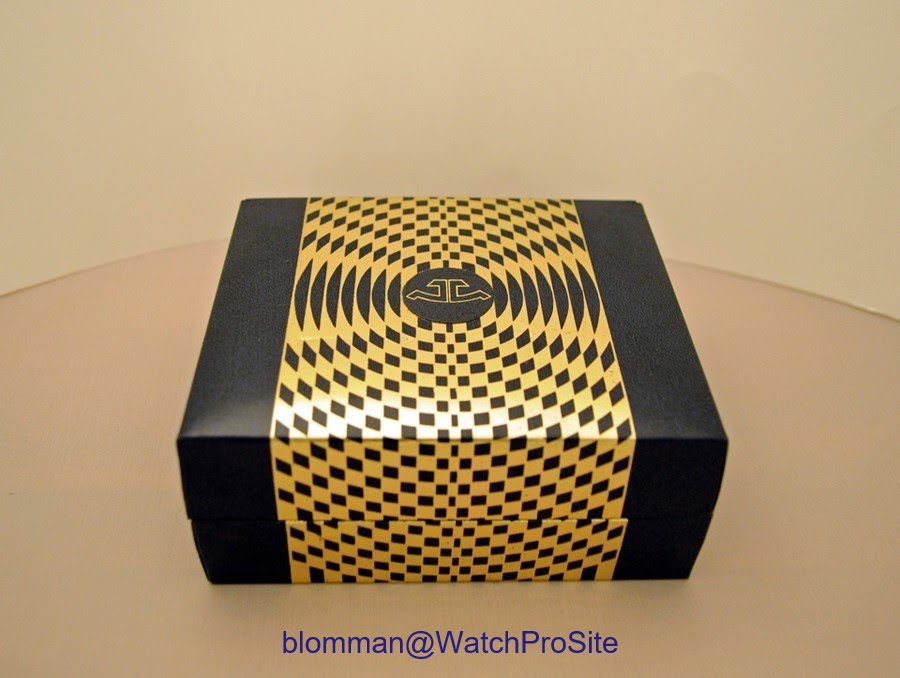 As mentioned, NOS watch…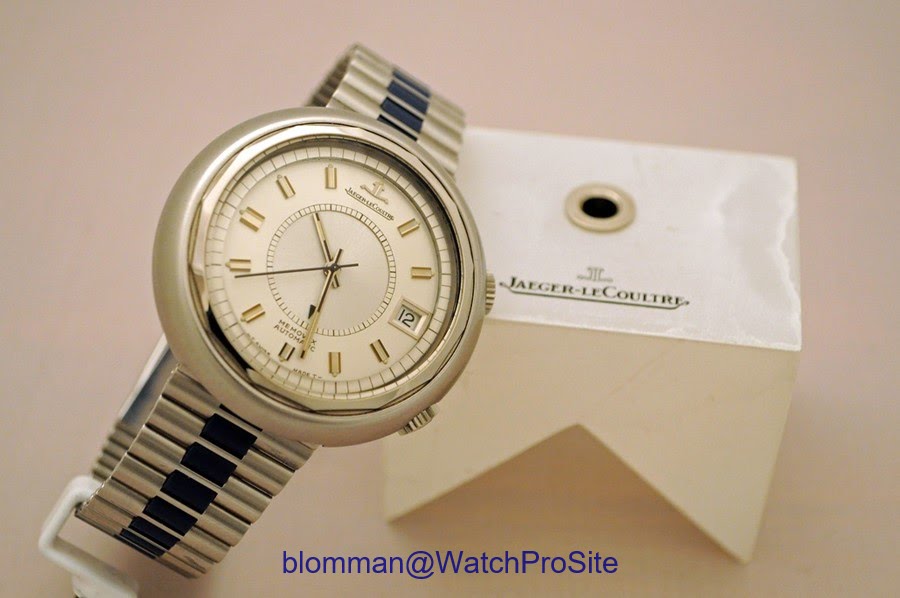 Including box and papers!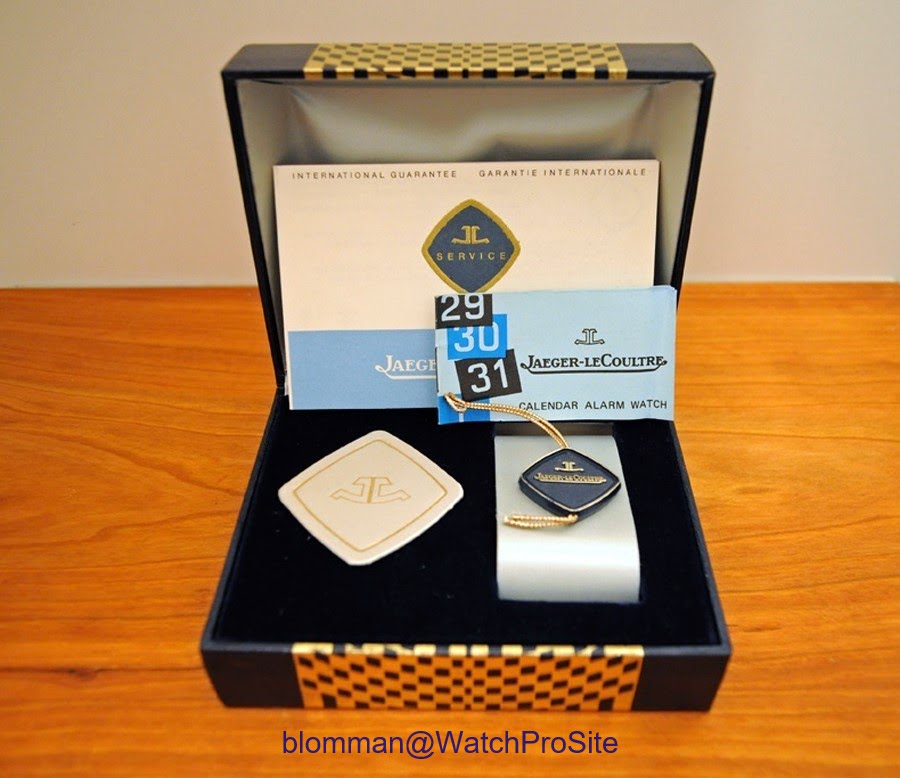 But since I have a set of three Snowdrops, I of course needed three boxes…
Between 2012 up until now I only saw two more of these boxes…
Both coming from Portugal!
My guess is that these boxes was a local initiative or specially made for the Portugal market.
Either way, I find them super cool!

White…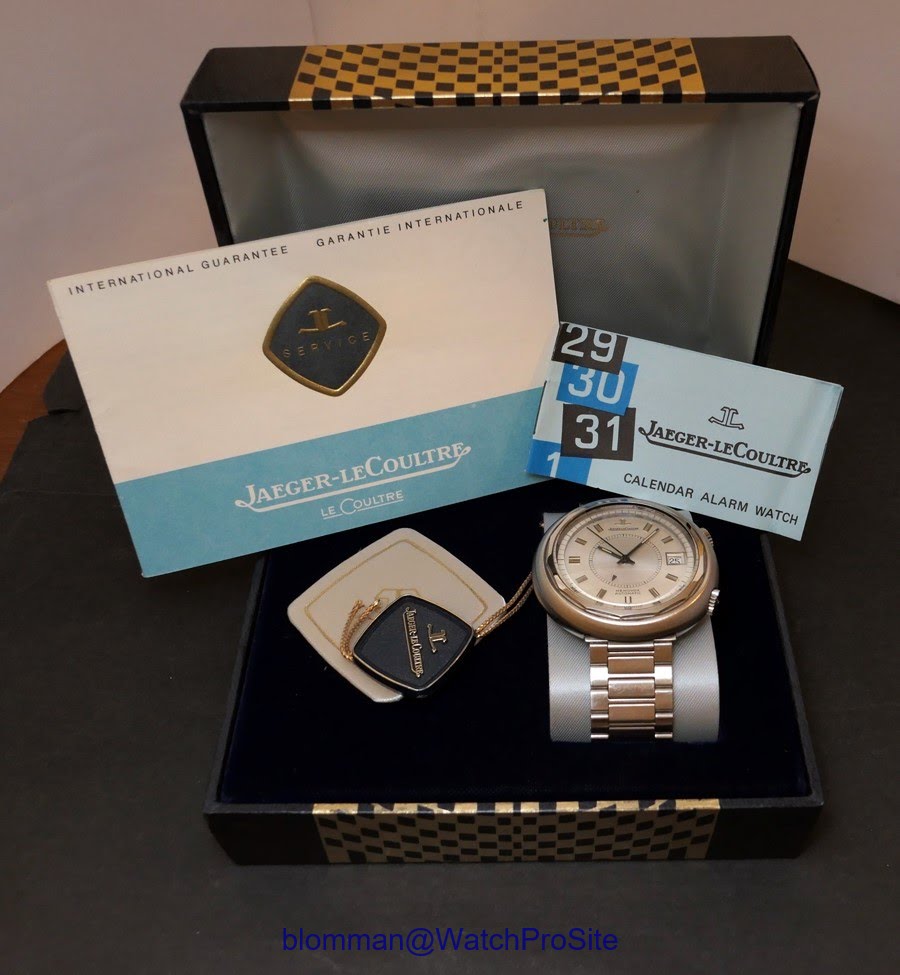 Blue…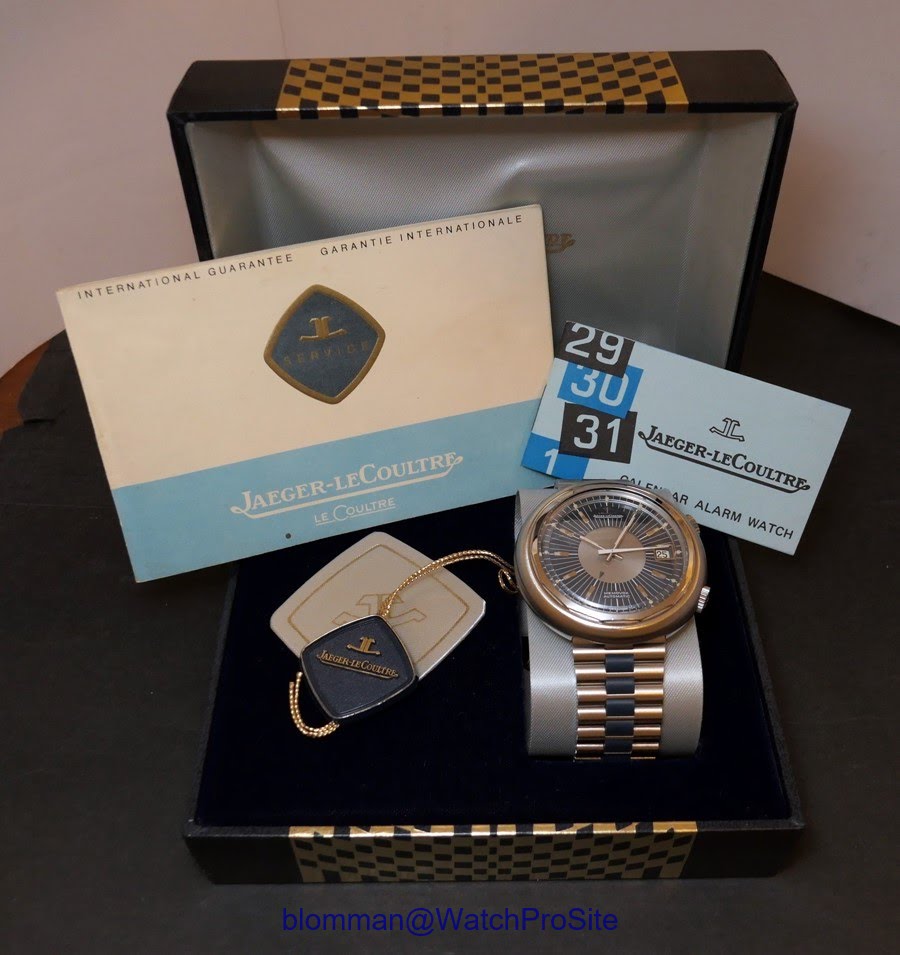 Black…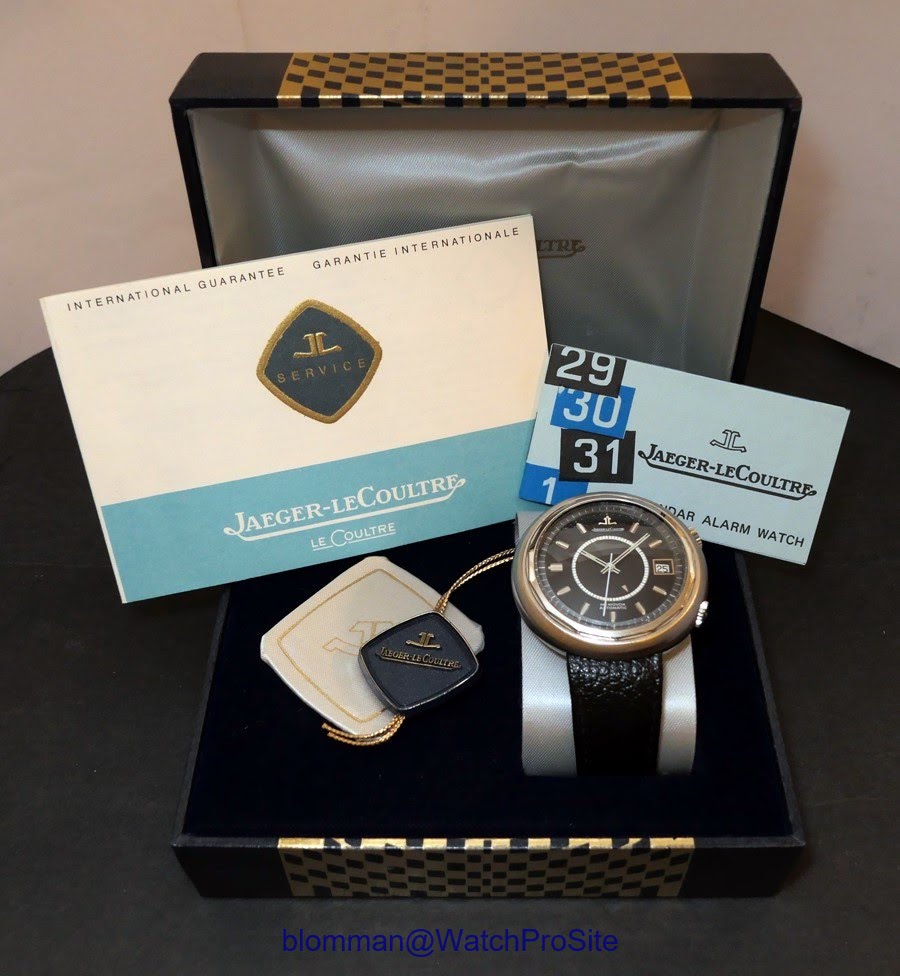 Yes, you guess right…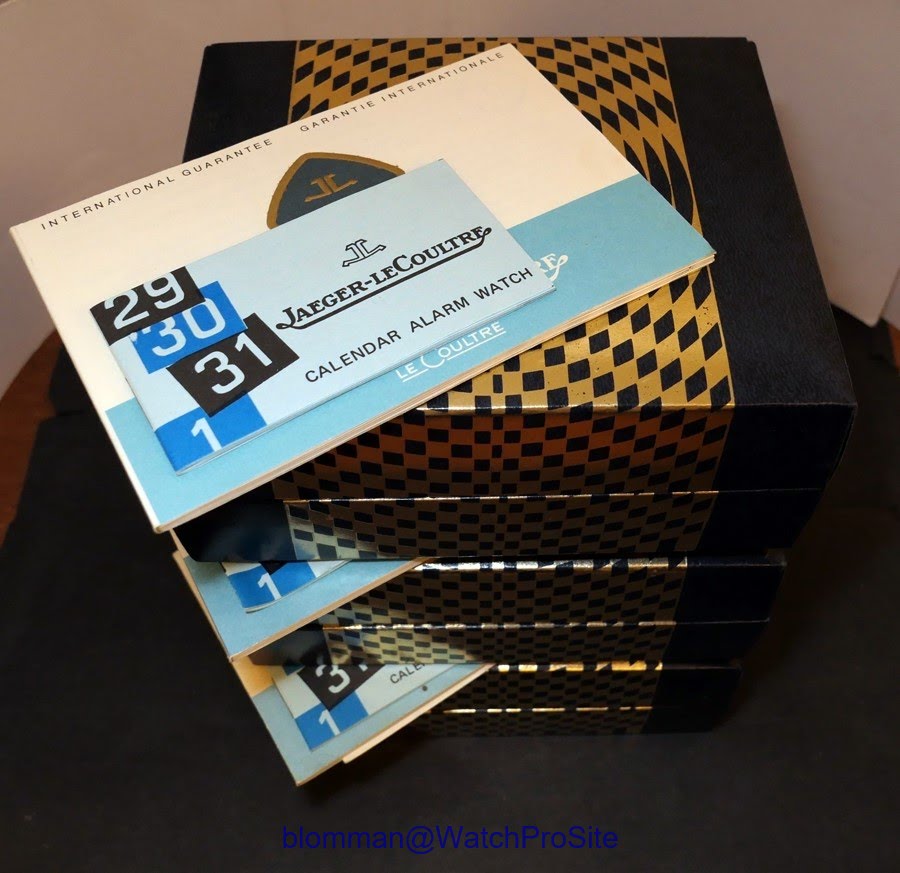 All three ended up with me!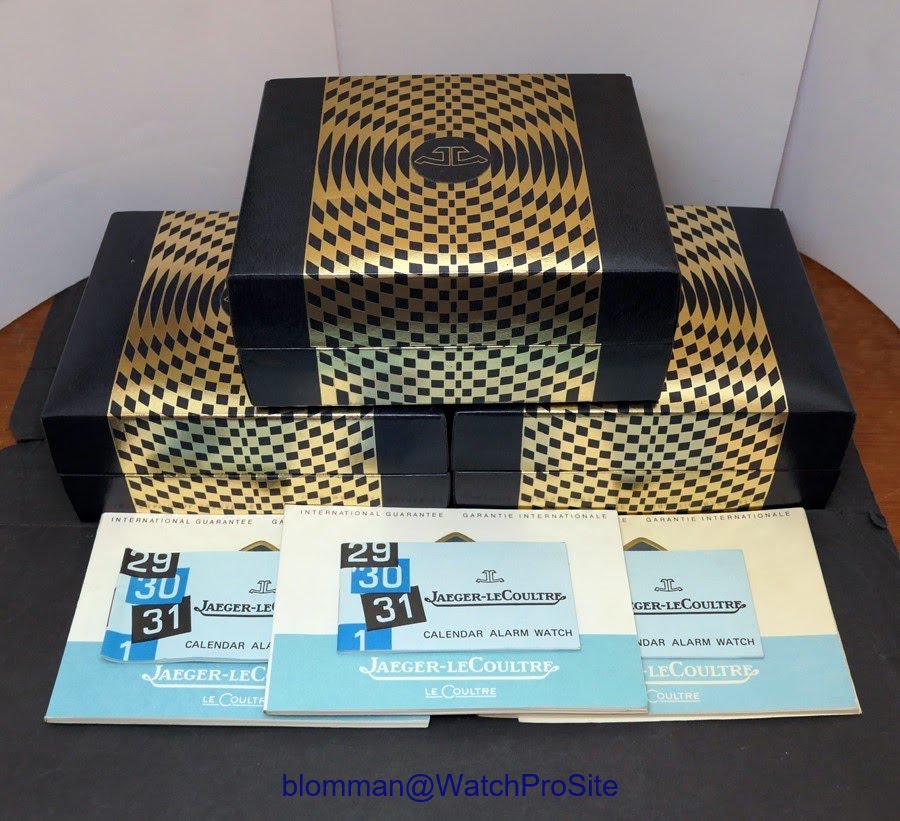 I said it before… And I will say it again…. It's fun to play with boxes!

Best
Blomman