We started to look into boxes for the Funky 70's Memovox, but I thought it would be fun to take a detour and take a look at some 1940's boxes…
Let's have a look at the reference E 109 (left) and the E 159 (right):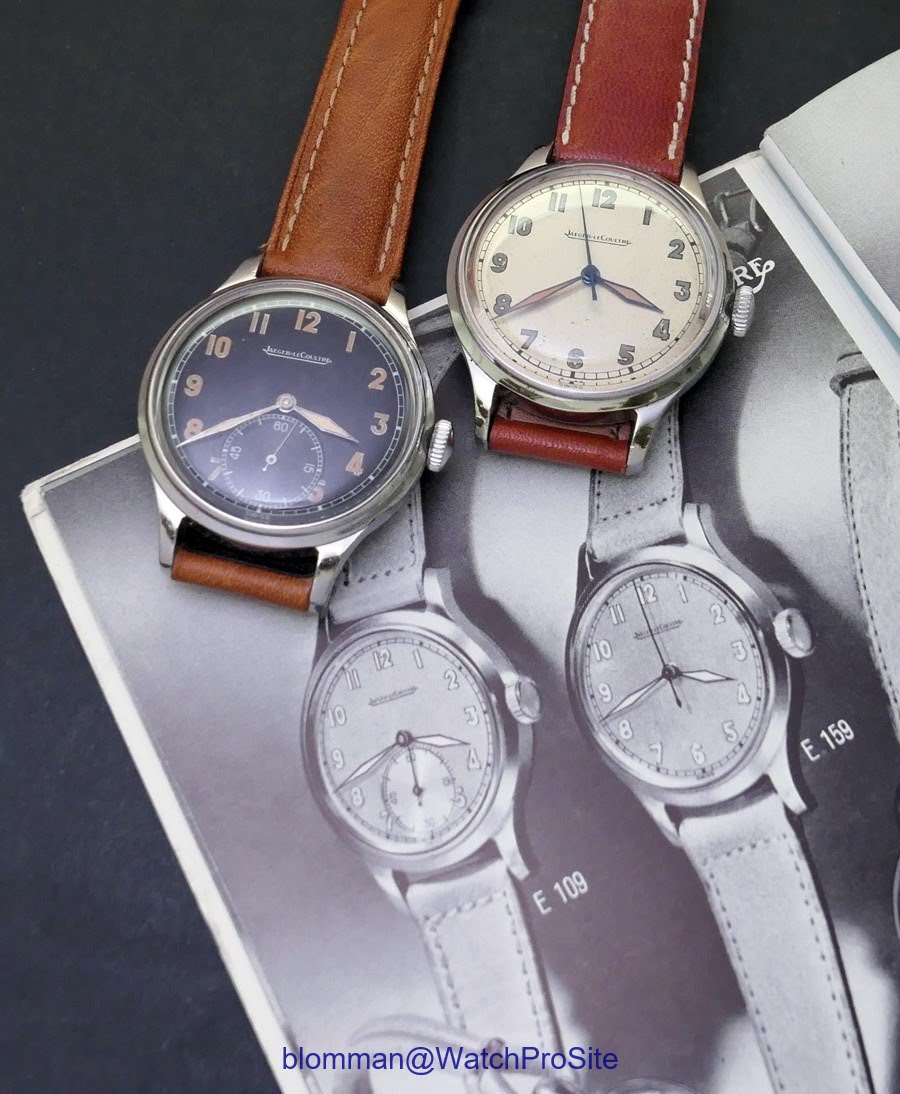 Two watches sharing the same case, but with different movements inside.
The E 109 sub-second, Calibre P469/A and the E 159 central second, Calibre P478.
Yes, similar movements that are related to some more famous watches…
The British W.W.W with the sub-second movement Calibre 479, central second, the Mk 11/Calibre 488/SBr and of course the Geophysic P478/BWSBr!
The two were created in the 1940's but were produced also in the 1950's.
In 1945 the price for E 109: Steel 98 FR, Gold 470 FR, E 159: Steel 110 FR, Gold 470 FR.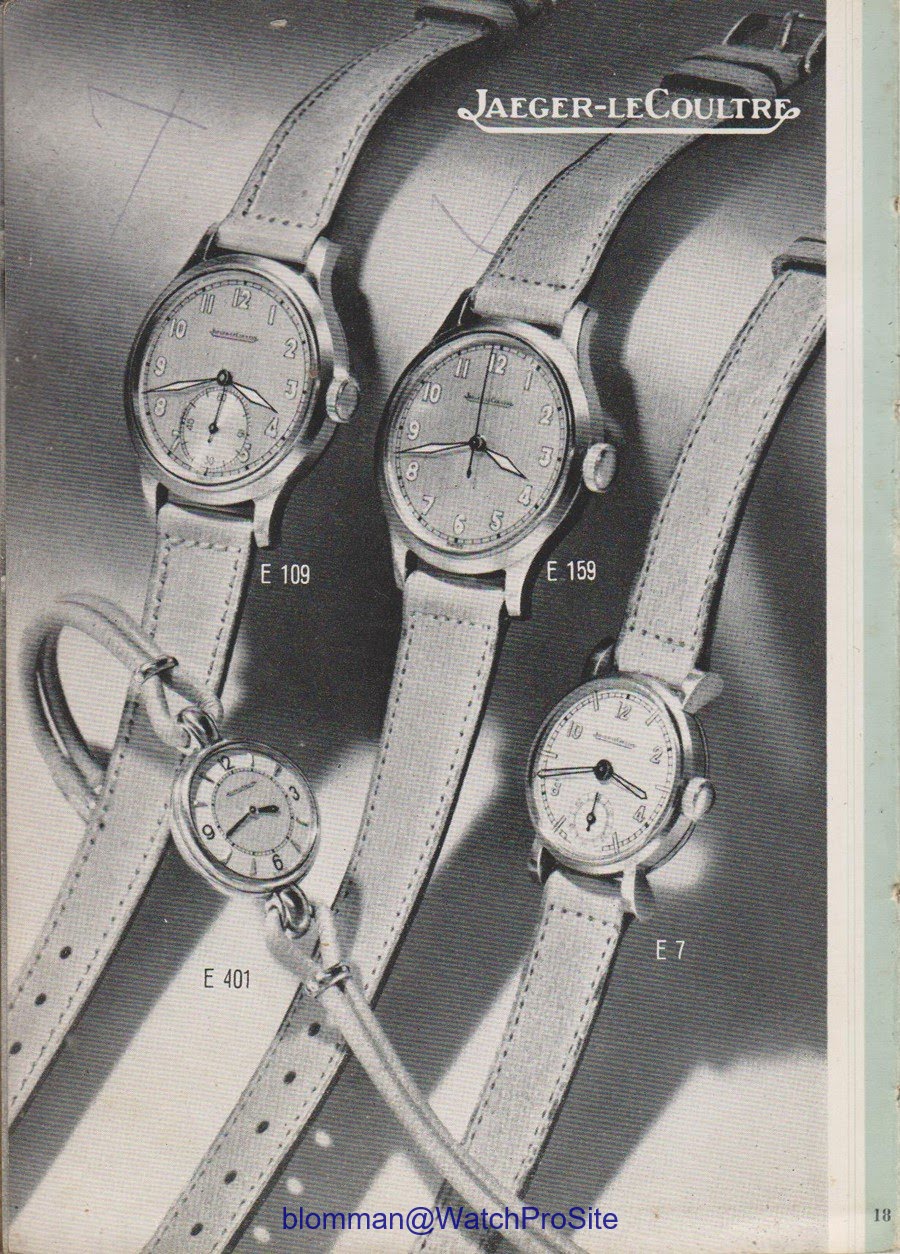 Several different dials existed, also several similar references but with slightly different cases.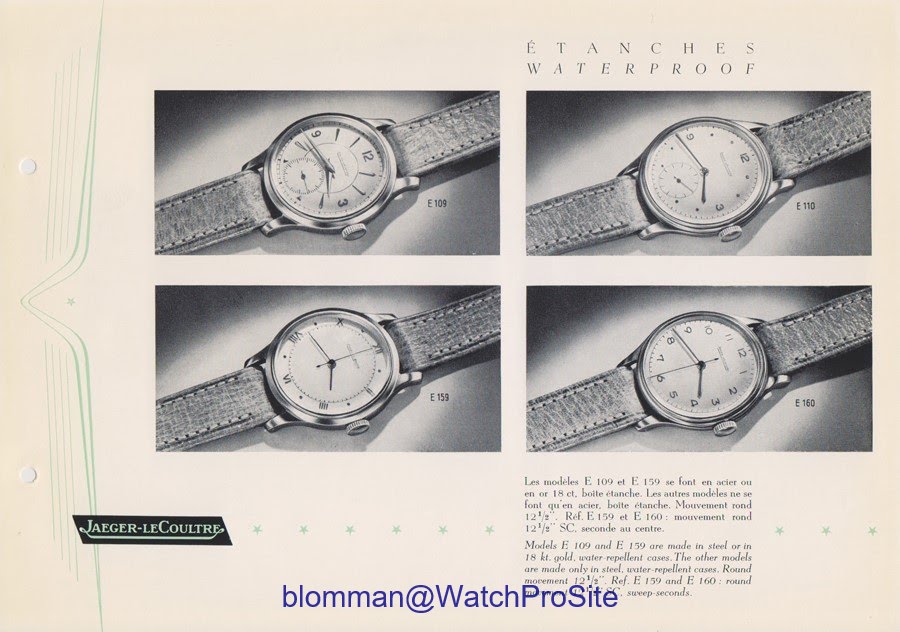 Now the box. Imagine a large match box, made of cardboard paper in green…
And you get this: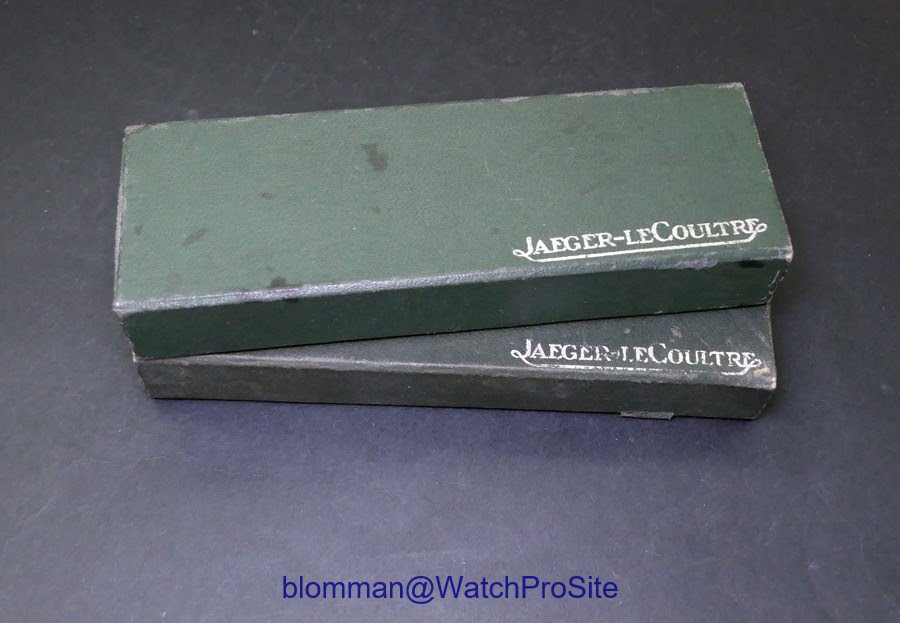 The boxes are so small that the watches just fit inside, no padding, nothing.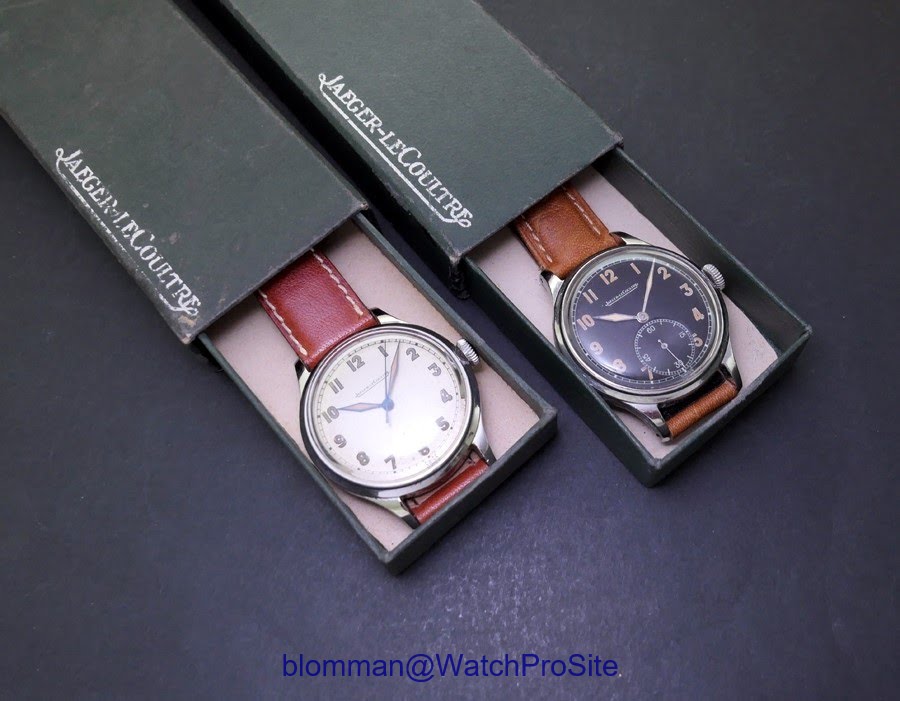 Except for the logo on the front, how do I know these boxes belong to these watches?
Well, it says so on the back!

Steel wrist watch, for gentleman, with shockabsorber (Parashock), waterproof, Mod. E 159: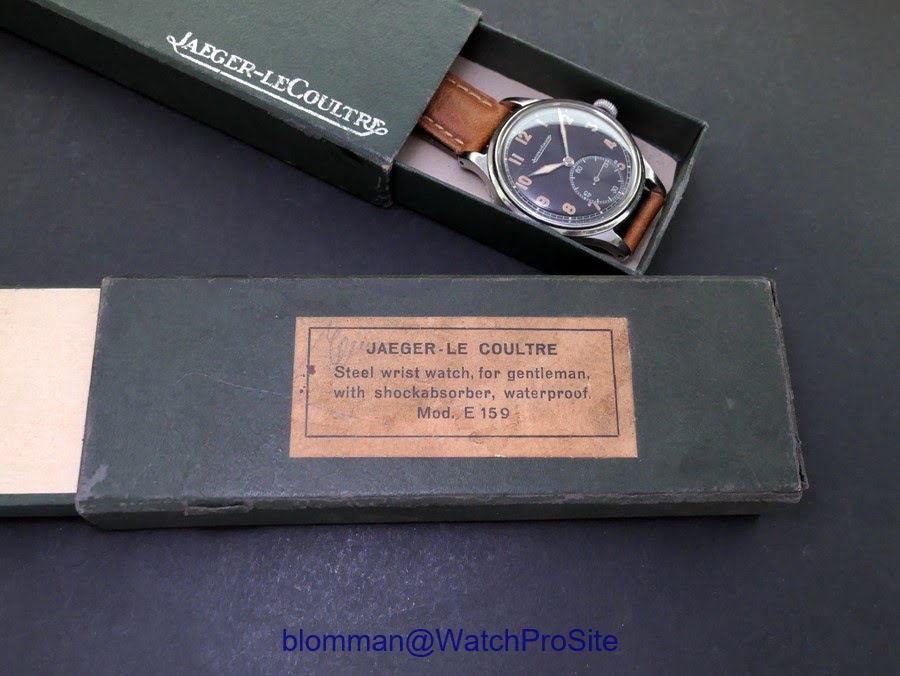 And since the E 109 and E 159 were produced at the same time, its not a big stretch to assume they had similar boxes…
Love to play with boxes… Especially when its for a very special watch, the S.H.O.M.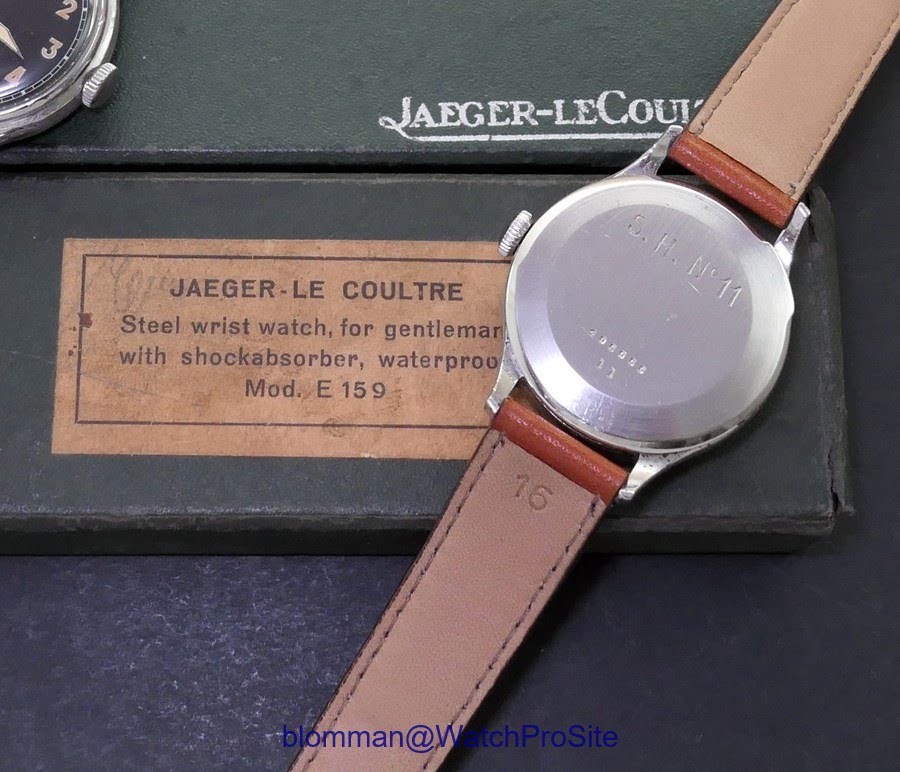 Best
Blomman