Before we move deeper into the Funky 70's, I would like to go back to what I consider to be the very first Funky 70's Memovox from Jaeger-LeCoultre, the E 861.
Presented at the 1968 Watch and Jewellery fair in Genève: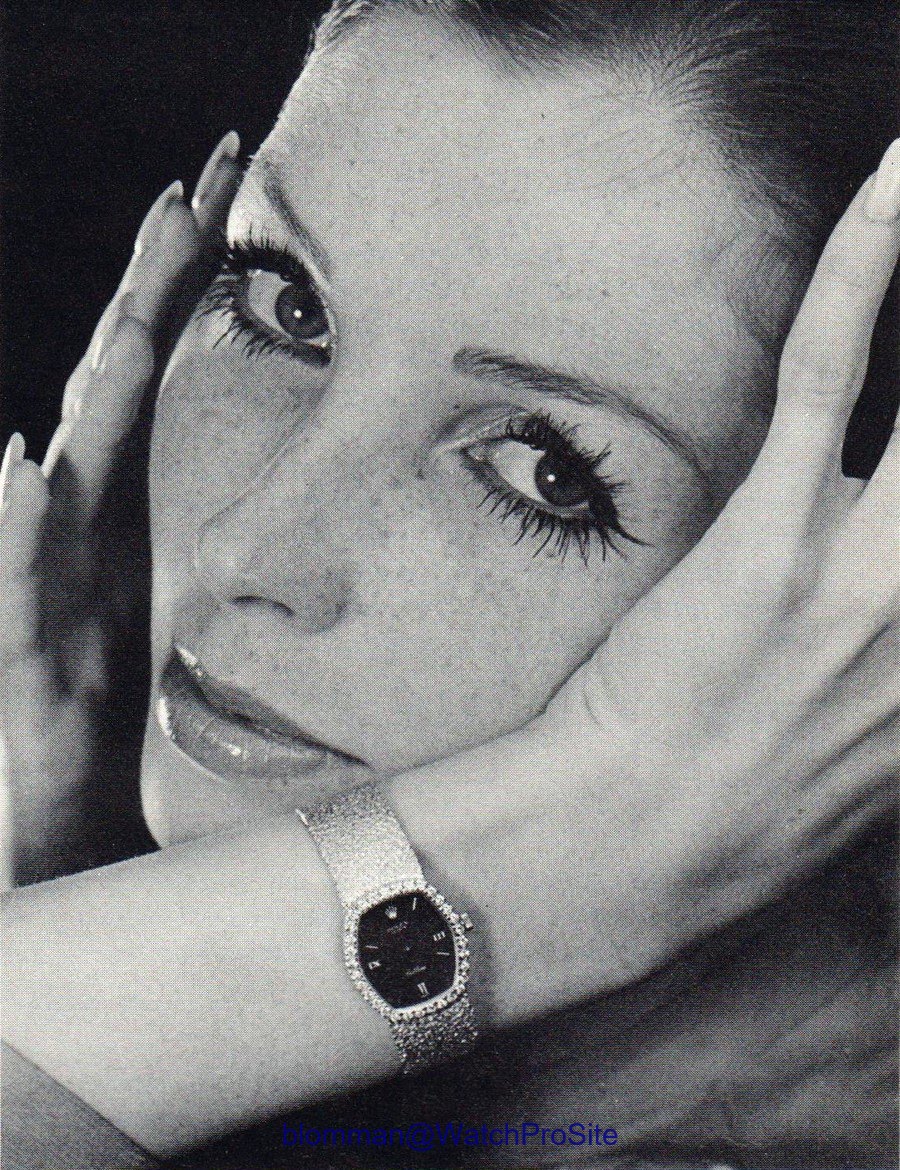 Here the E 861 looks a bit odd since focus for the fair was more on ladies' watches and jewelleries.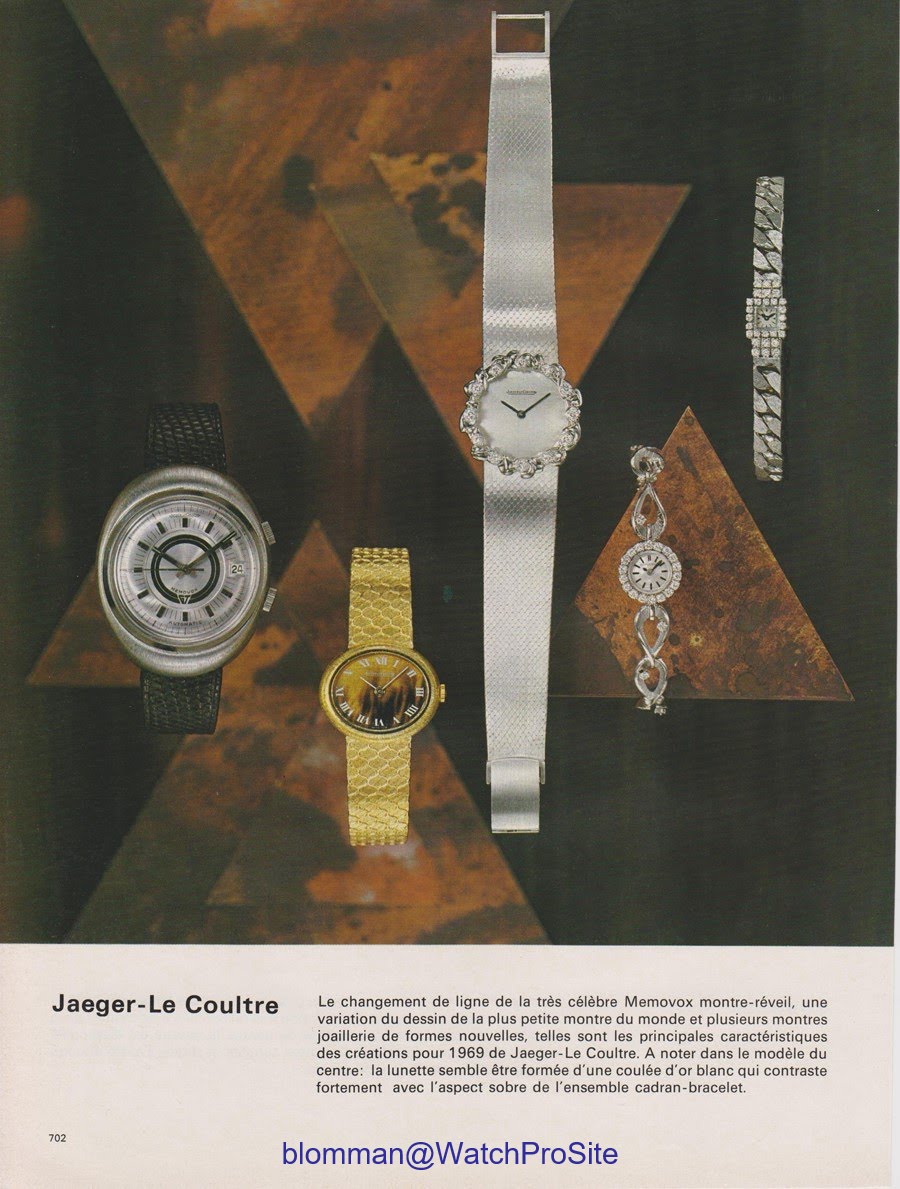 Inside is the older Cal 825 bumper automatic movement shared with some more well/known references… E 855 and E 859 Polaris.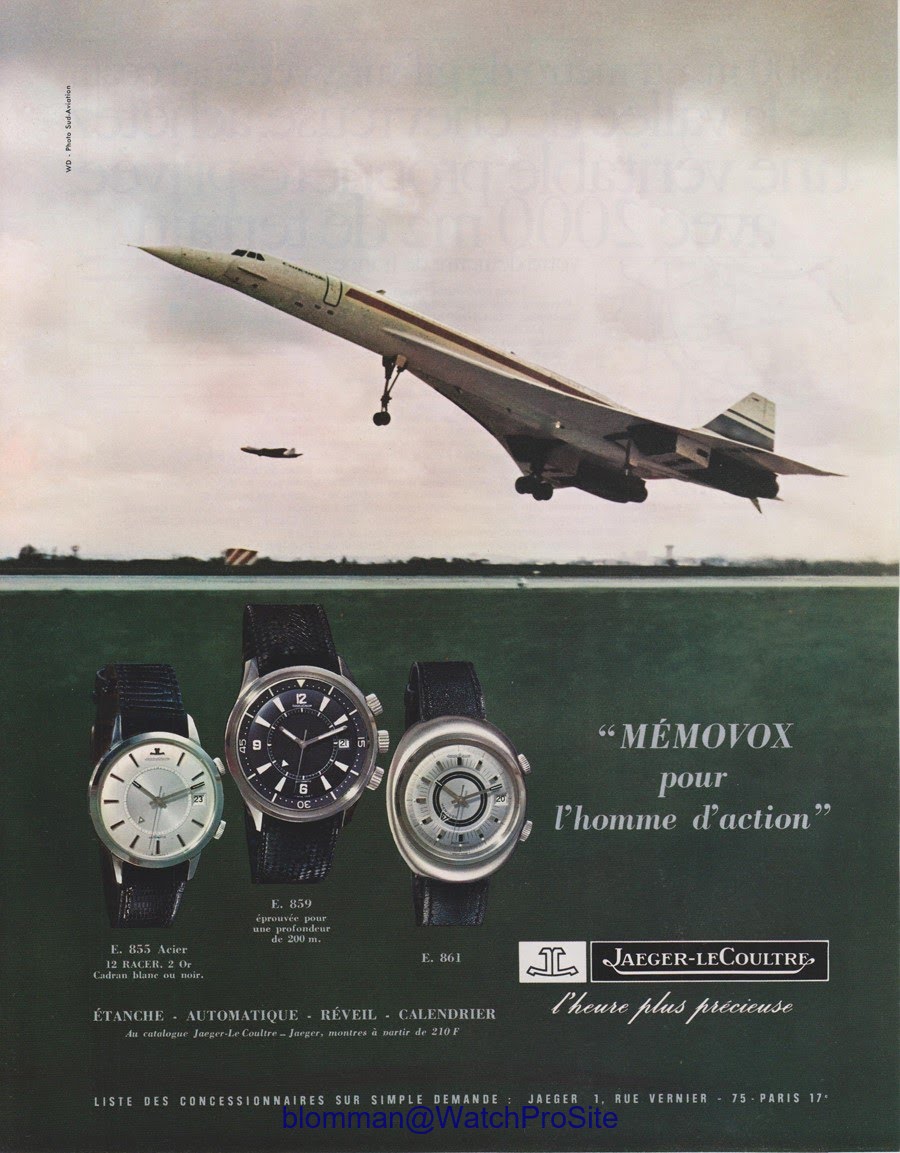 One interesting detail is the "GT" on the alarm disk. "GT" often referred to as an abbreviation for Grande Taille (Large size in French). But when you see this catalogue page from 1970, you may start to wonder if GT stands for "Gran Turismo"?! What other reason would there be to have an Opel GT matched together with the E 861?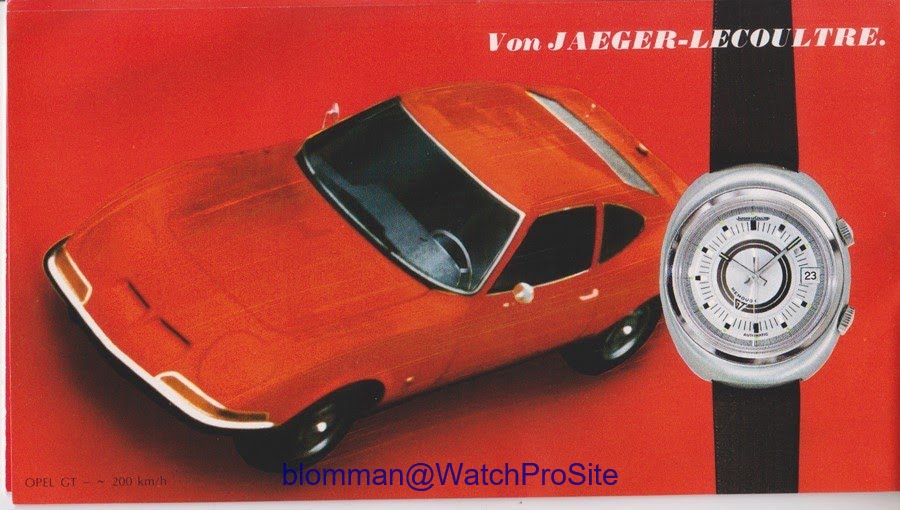 The E 861 is even described as "GT-model" in the price list.

Interesting is that even if the E 870 Polaris II also share the "GT" on the alarm disk, it is not described as an "GT-model".
In fact, the "GT" can be found on all memovox with oval case shape:
E 861, E 870, E 873 – but the only one being referred to as an GT model is the E 861.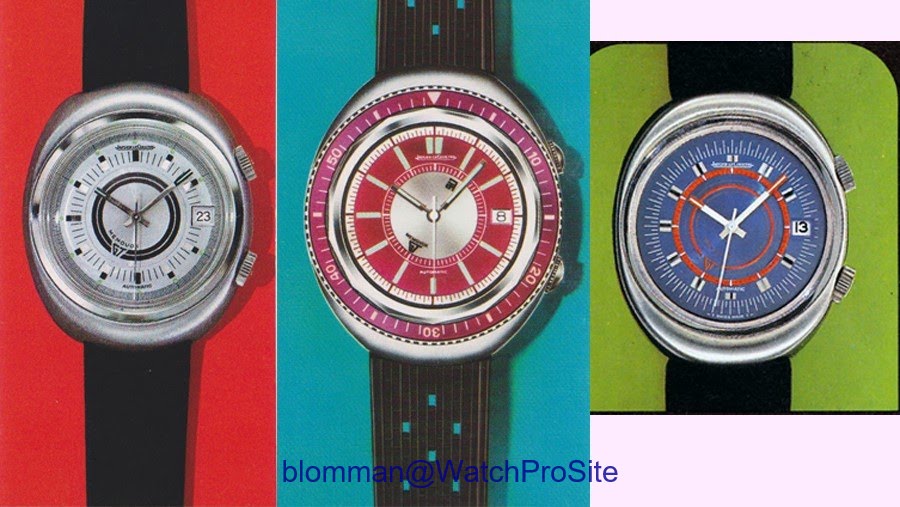 But let's get back to the watch and box…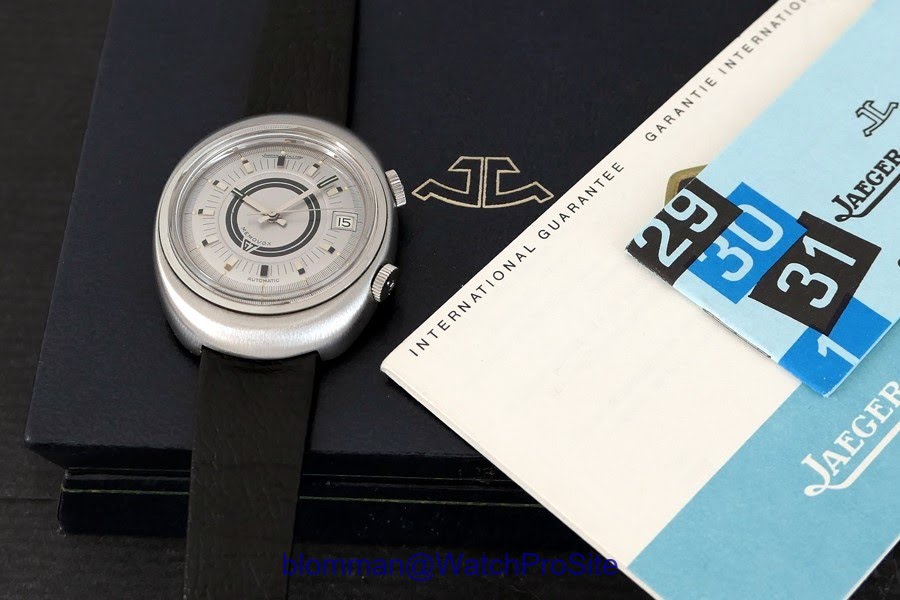 It's always a treat when you find a NOS watch…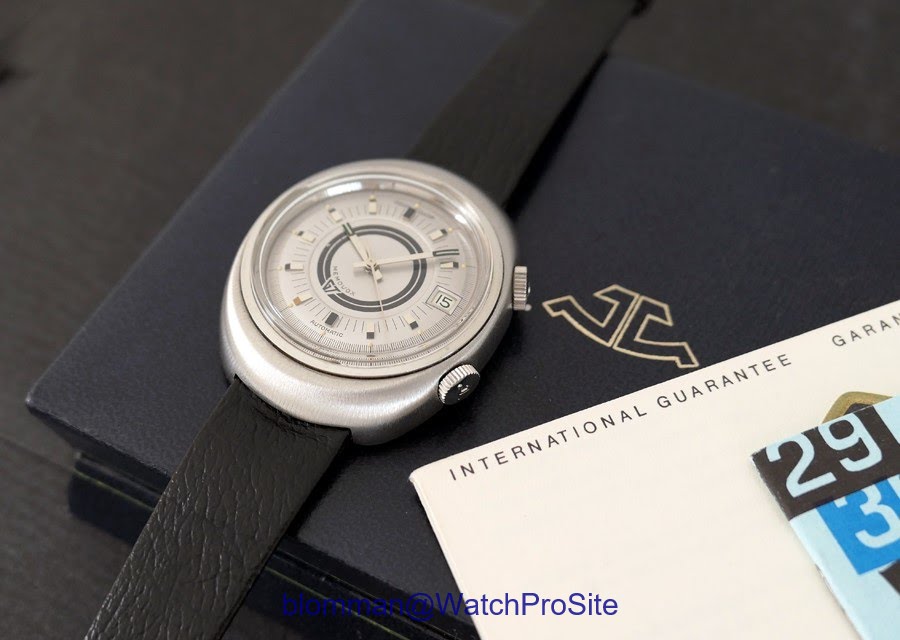 Including the original strap and buckle...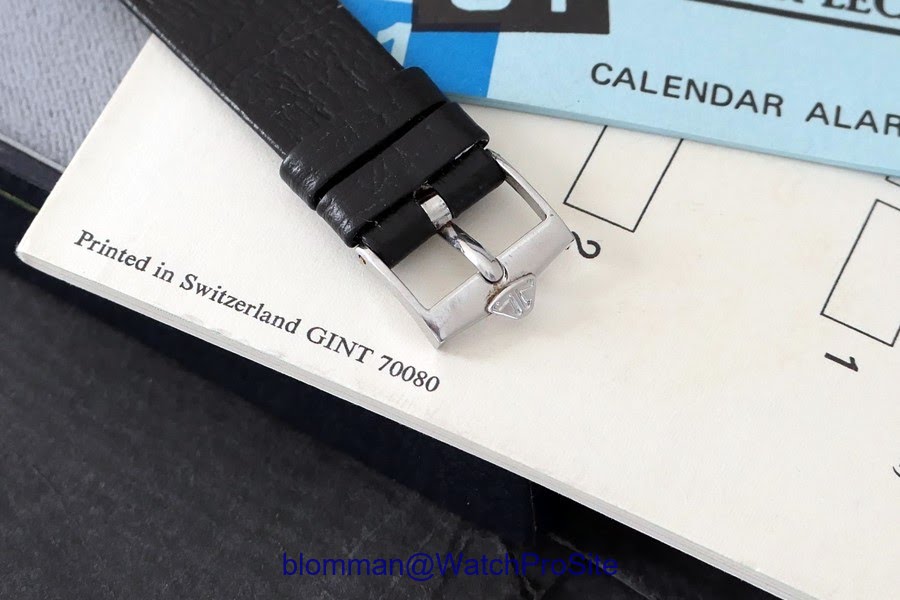 Box, manual and papers...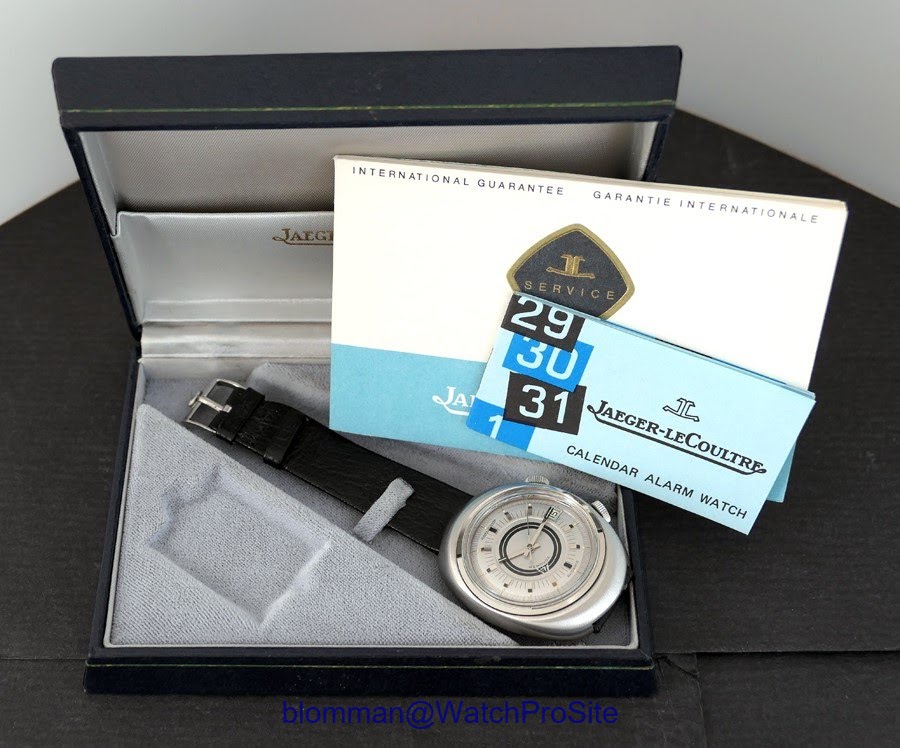 Best
Blomman