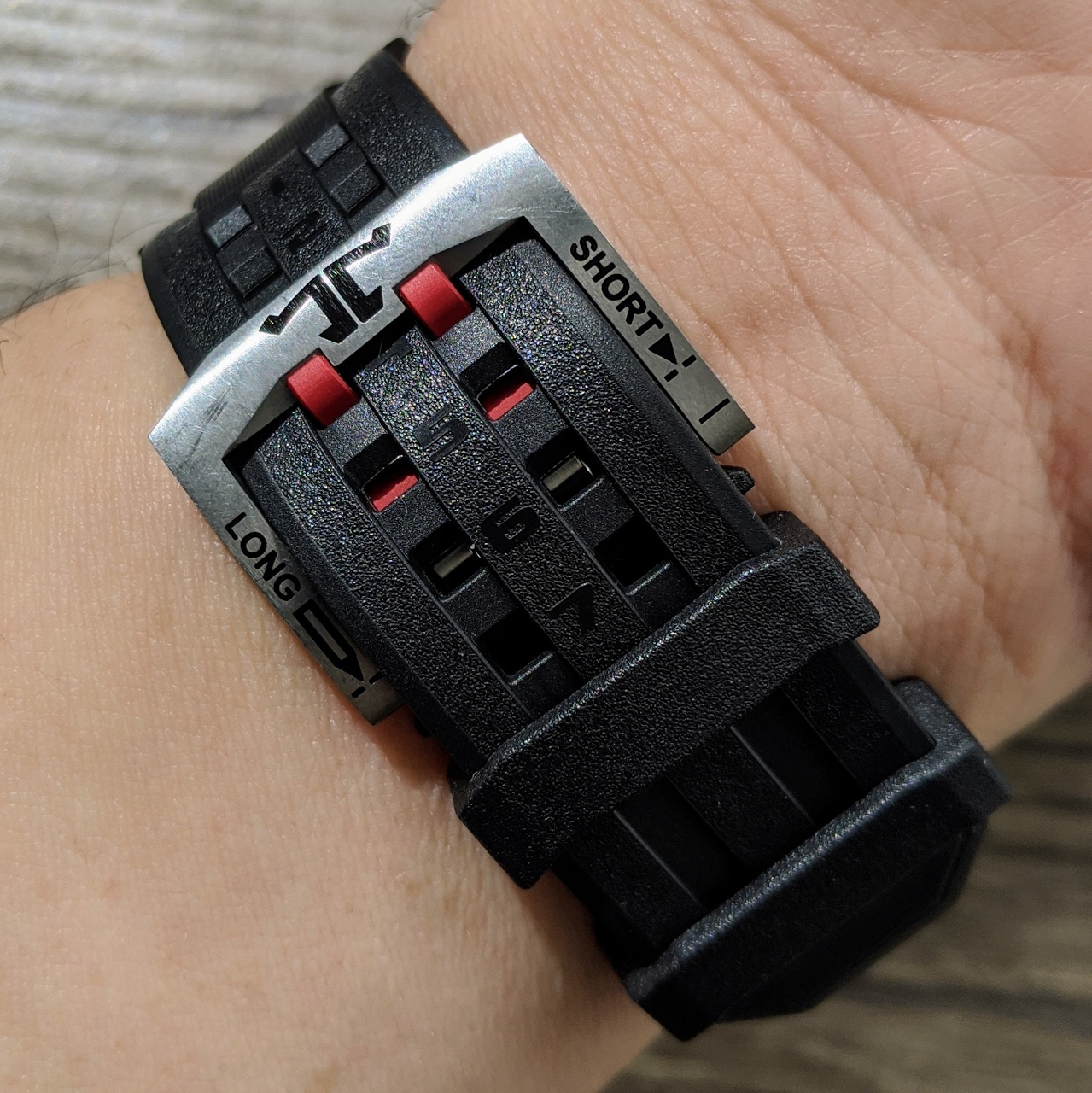 After lots of hand washing and cooking while locked down in NYC these last few days I finally dug up the rubber strap for the EL2. This strap is awesome! I can't believe I never even took it out of the bag until now 🙄. This is how luxury rubber straps should be done.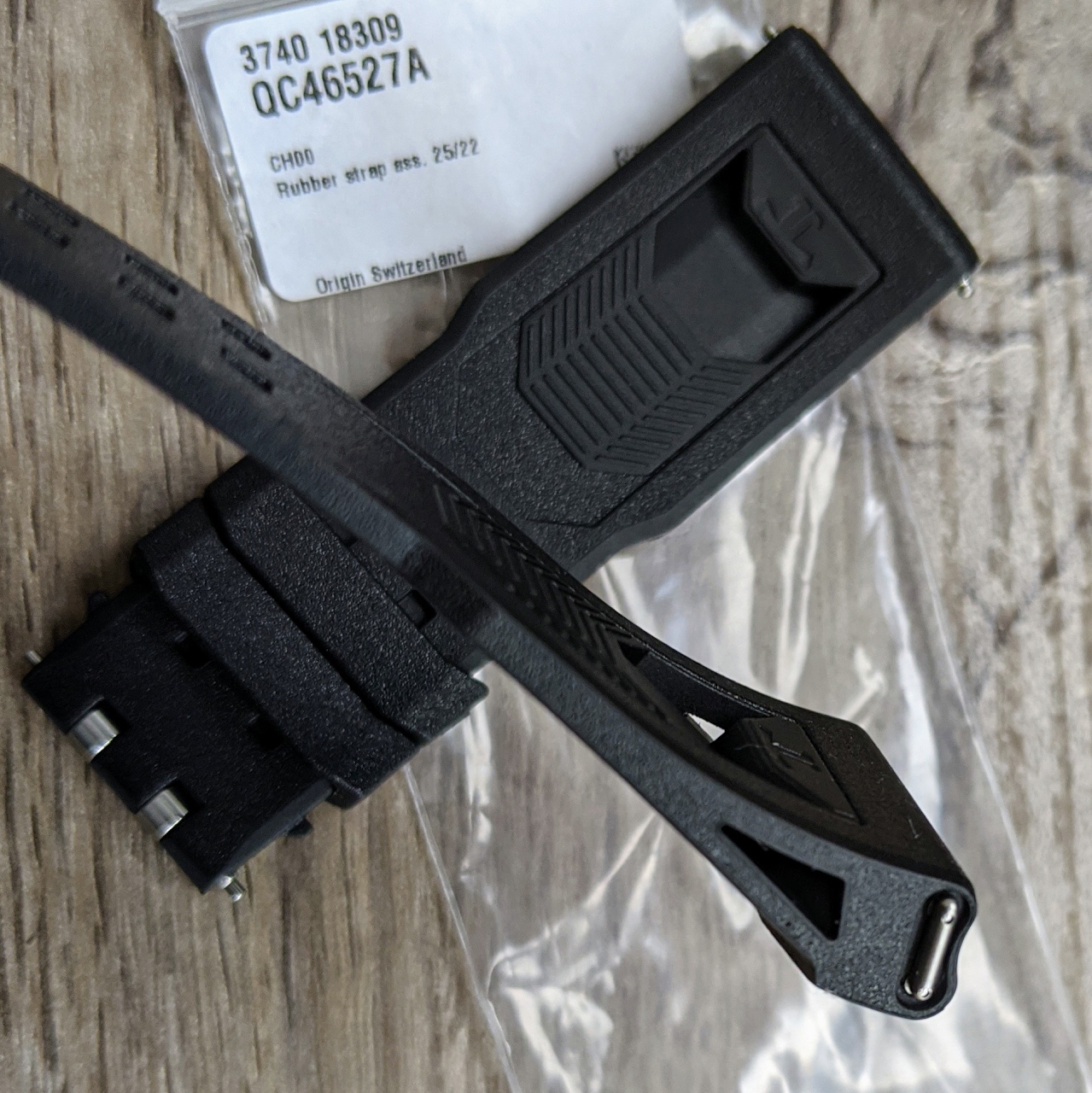 The biggest surprise is that the straps are vented! The rubber has recesses in the underside that vent out the sides of the strap, wow. This whole time I thought the cutouts on the side of the straps by the lugs were just for aesthetics. Add to that the double row of extra large angled square holes for the pin pickle and this rubber strap is extremely well vented and downright architectural in all its angles and cut outs.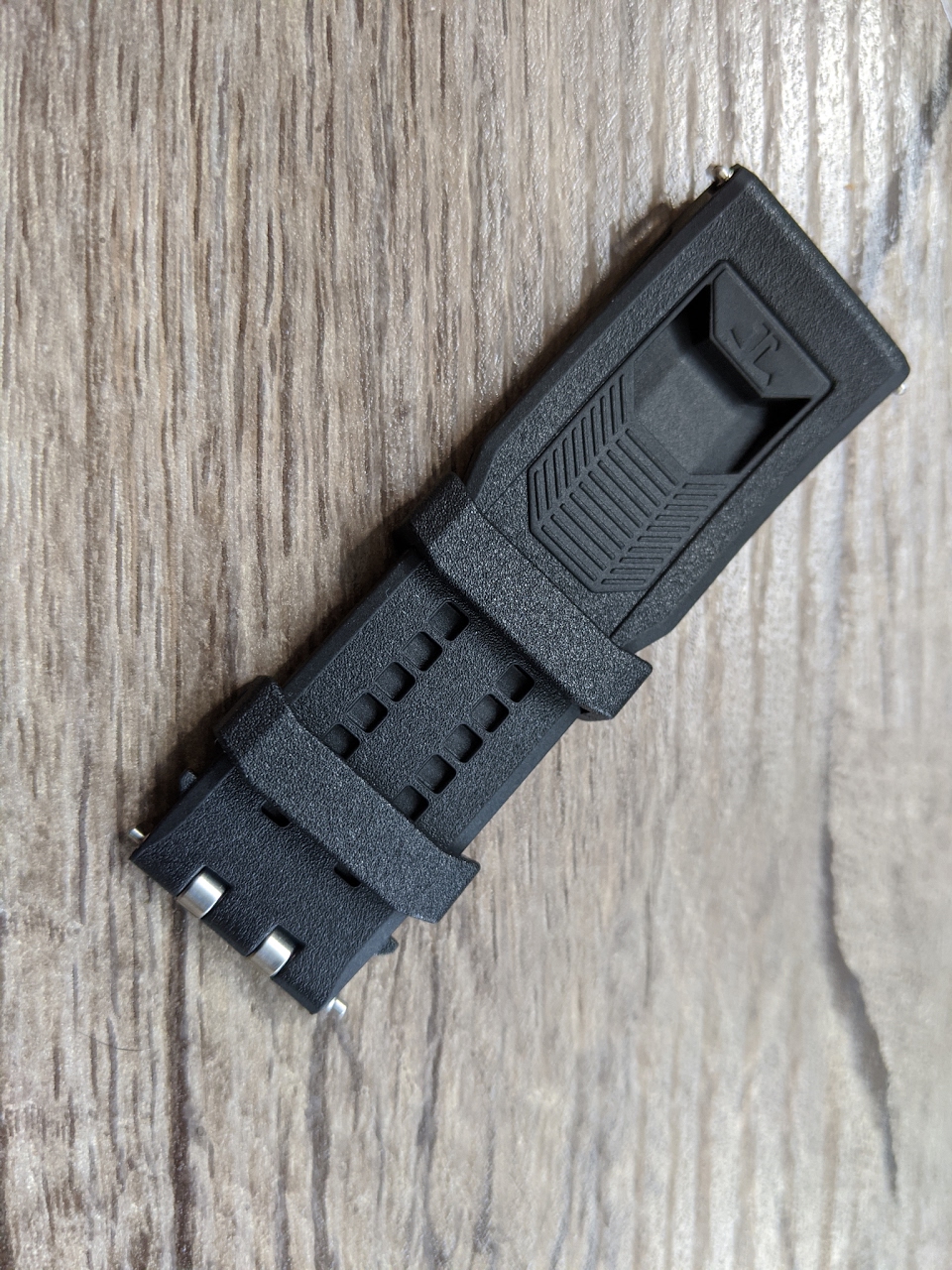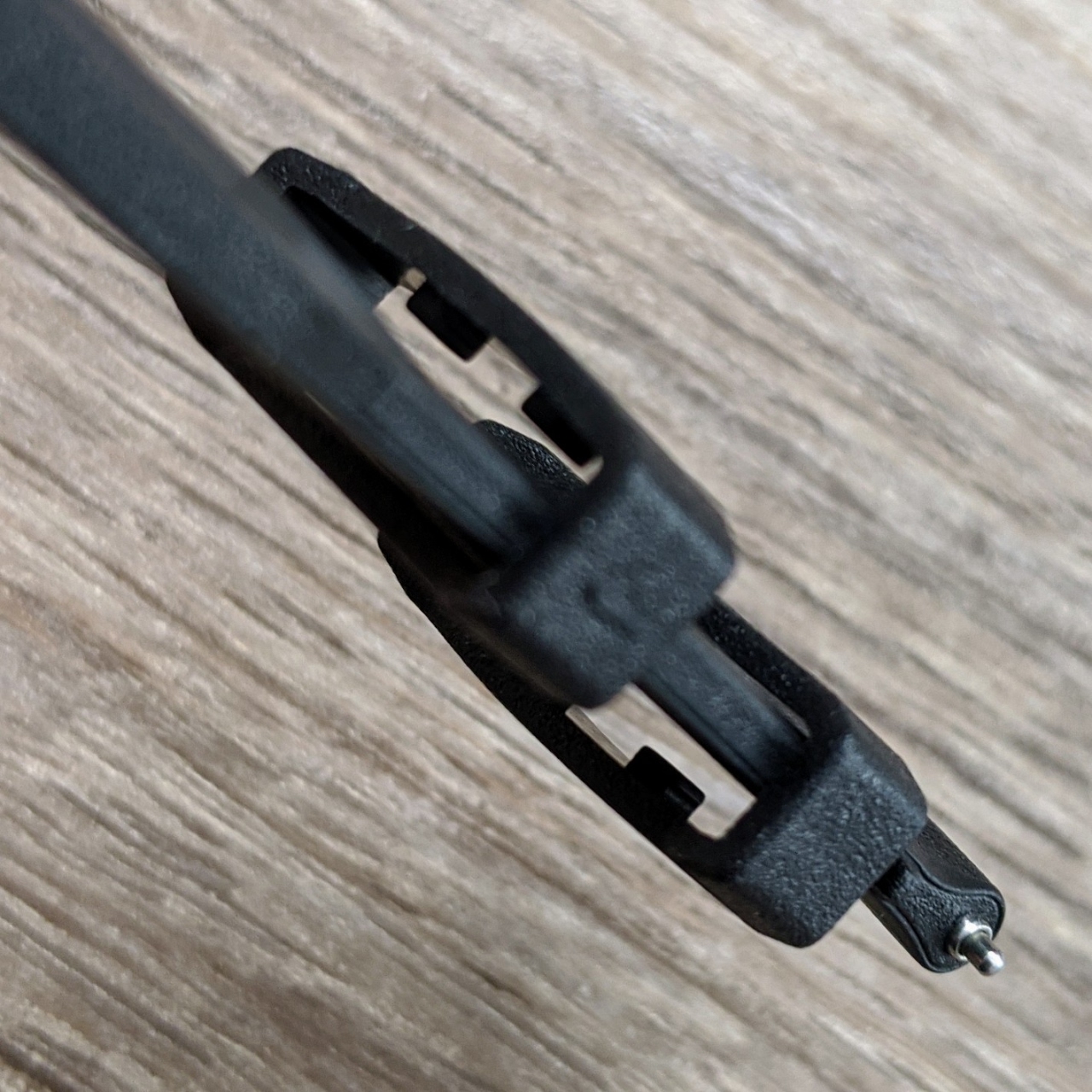 The next fun feature is the pin buckle side of the strap has a double row of recessed square notches on the underside to match little rubber tabs on the inside of the strap keepers. This allows the keepers to lock into place so they don't slide around on the wrist similar in the same way the leather strap has a set screw for the second keeper. Excellent. The strap came with one keeper flipped, the tabs on the outside can lock into the holes and channels of the opposing strap adding extra security. JLC really thought of everything.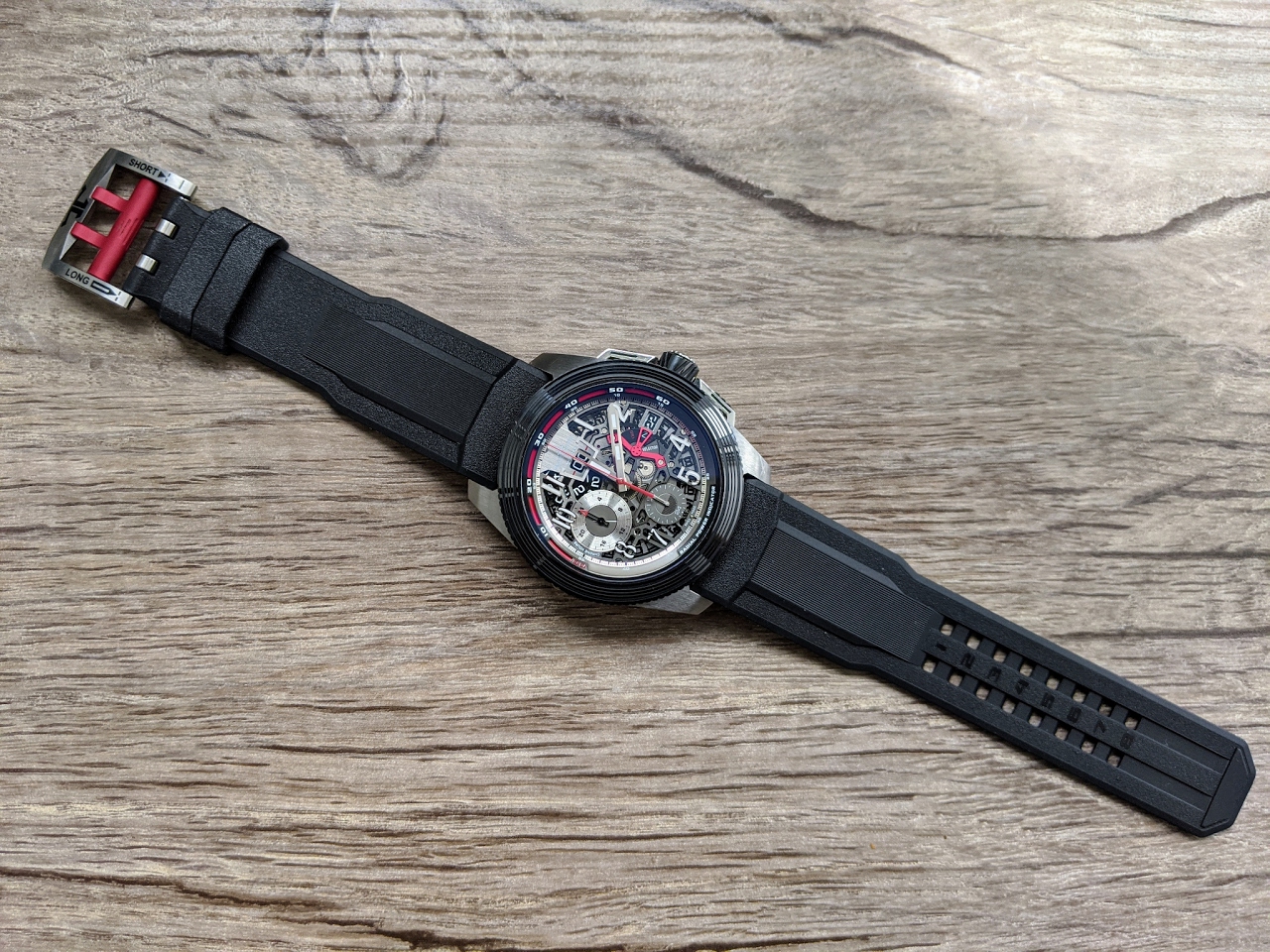 Overrall I'm super impressed with the rubber strap. It's soft, comfortable, and really thoughtfully designed. If you have a EL2 and never thought about putting on the rubber strap I highly recommend it and I don't normally like rubber straps. Even if you don't have an EL2 I think the attention paid to just the straps (rubber and leather) and the cammed quick release pin buckle are amazing examples of just how thoughtful and innovative JLC can be when they try.
This message has been edited by amanico on 2020-03-24 23:38:17