Jaeger Lecoultre sent me a very interesting link with some videos on their chiming watches. There are some facts I knew, some that I forgot.
When Jaeger Lecoultre says, for example, that they made 200 chiming calibres, they count the alarm, too. A fact I could have remembered as I saw the exhibition they made some 10 years ago on their chiming watches, which included alarm watches, too.
But still, we can say it is rather impressive.
We quite often discuss modern Jaeger Lecoultre chiming watches, and much more rarely the origins.
For example, I didn't remember that music box, from Pre Lecoultre era ( 1825 ) but still made by Lecoultre:
What about this minute repeater from 1880, with three hammers and three gongs? It is not often that you see that!
Lecoultre also associated minute repeater and Jaquemarts. Here is one from 1890. A " striking " combination!
Here is one I posted several times, the minute repeater with silent regulator, from 1895, A movement which inspired La Grande Maison for the conception of the Duometre movement, with the two barrels and their own gear trains.
Another one I posted several times, the Grande Complication from 1928, another wonder, for sure:
Of course, this is just a selection of old minute repeaters from Lecoultre and Jaeger Lecoultre. We could add some more, such as the Grande Complication from 1895: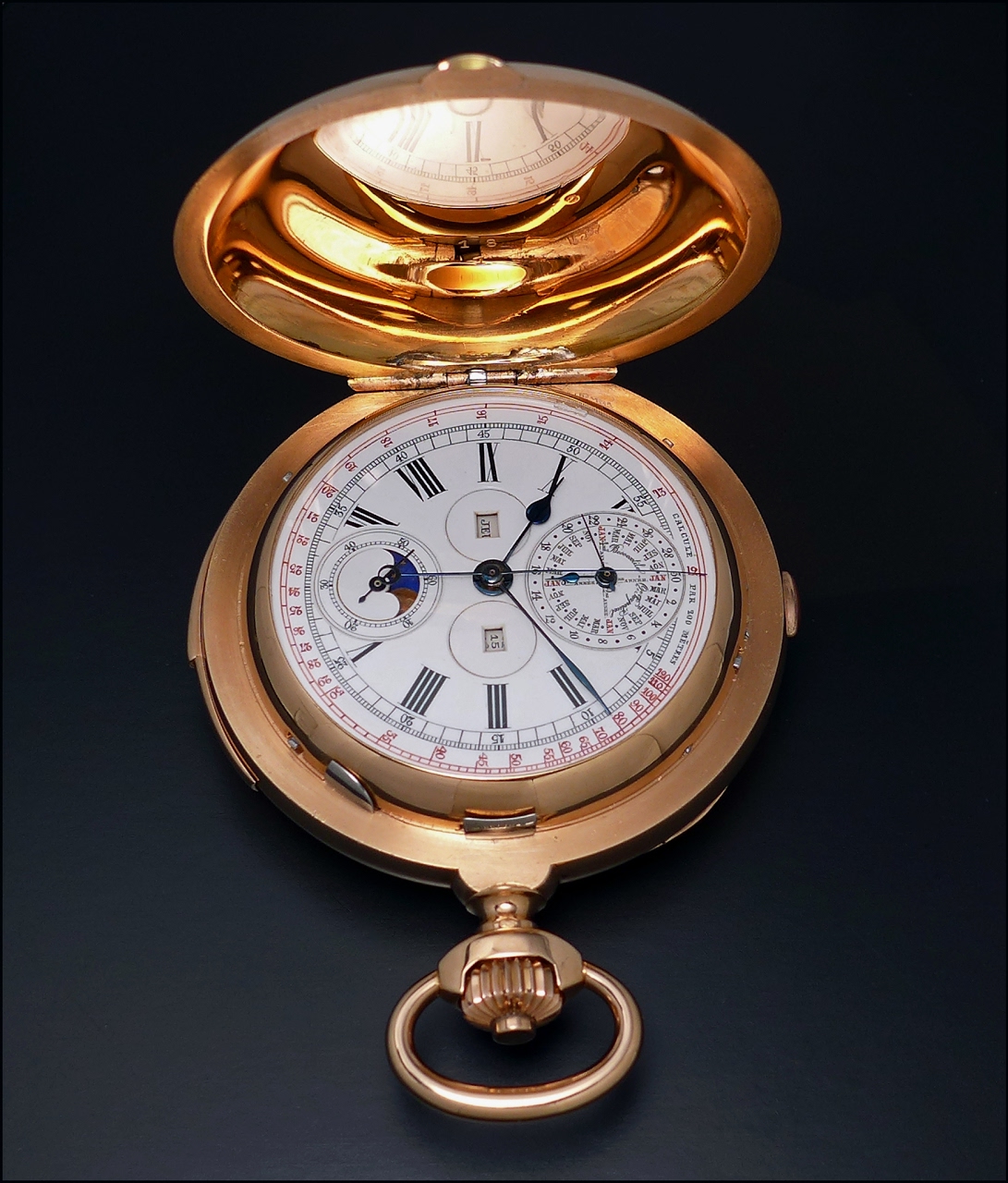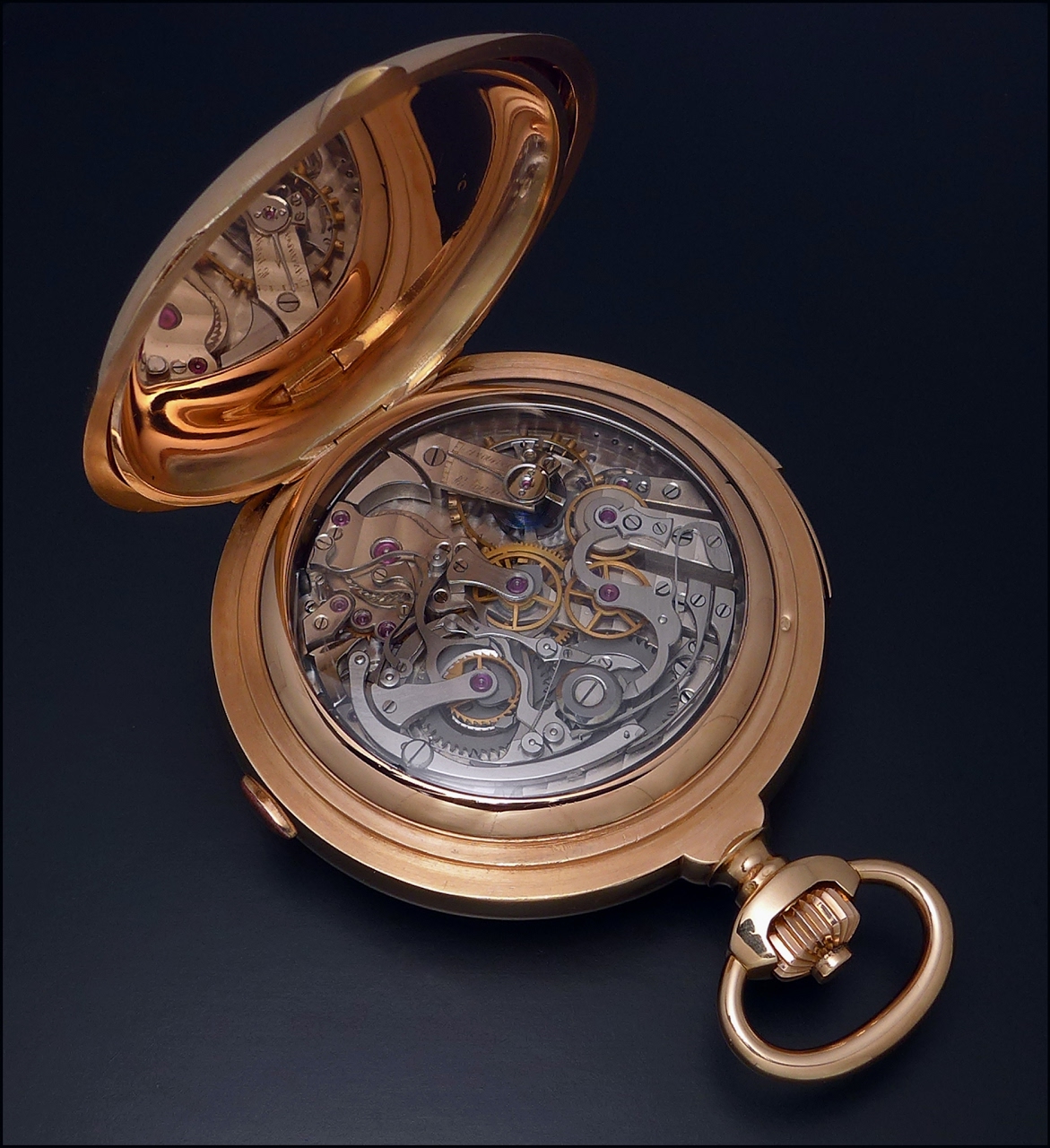 Or the Ultra Thin Minute Repeater from 1920!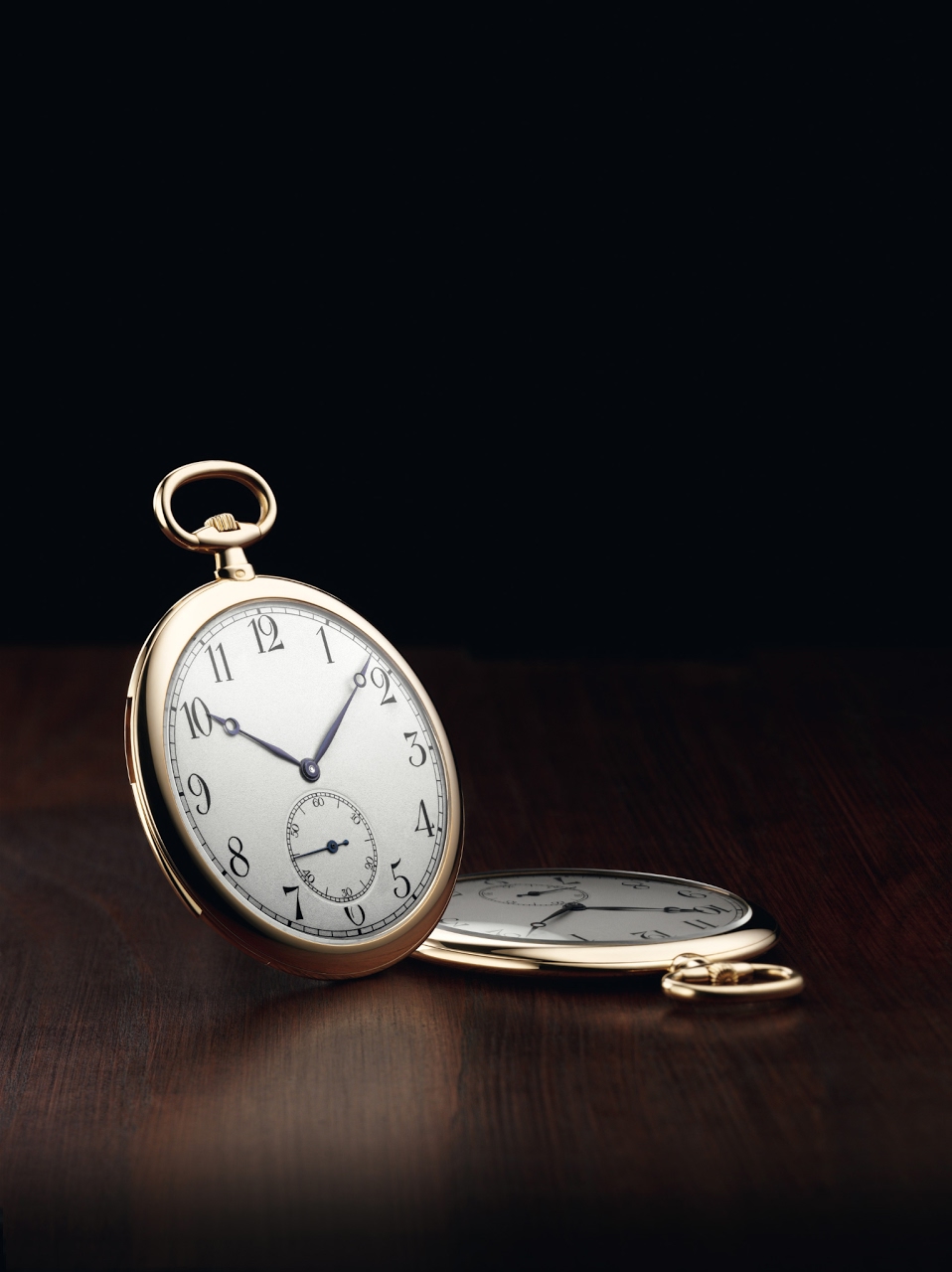 And we should also mention the reintroduction in the collection of the minute repeater in... The Reverso, in 1994, which was a tough challenge due to the small proportions of its case: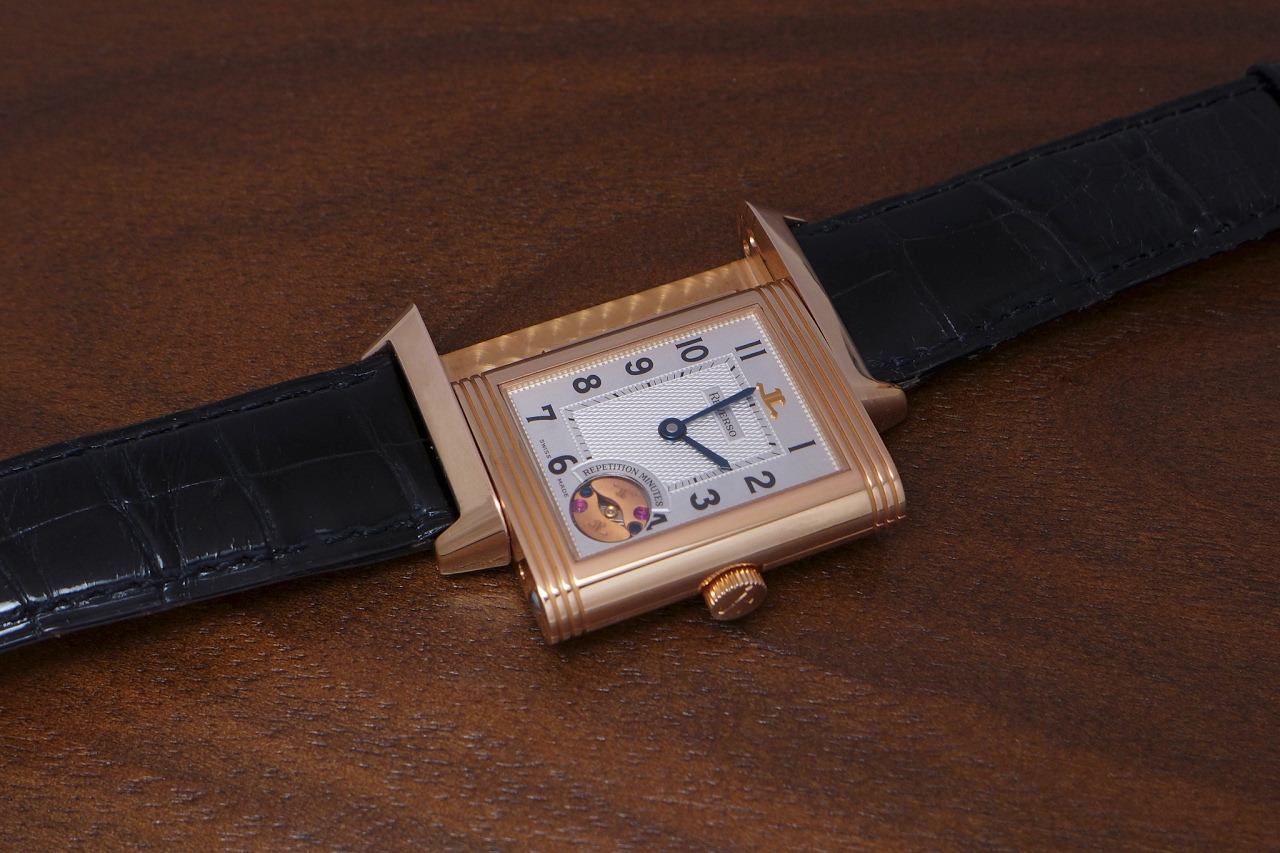 Of course, as we are at it, the Memovox, and its first reference, in 1950, the 3150, with its Cal 489,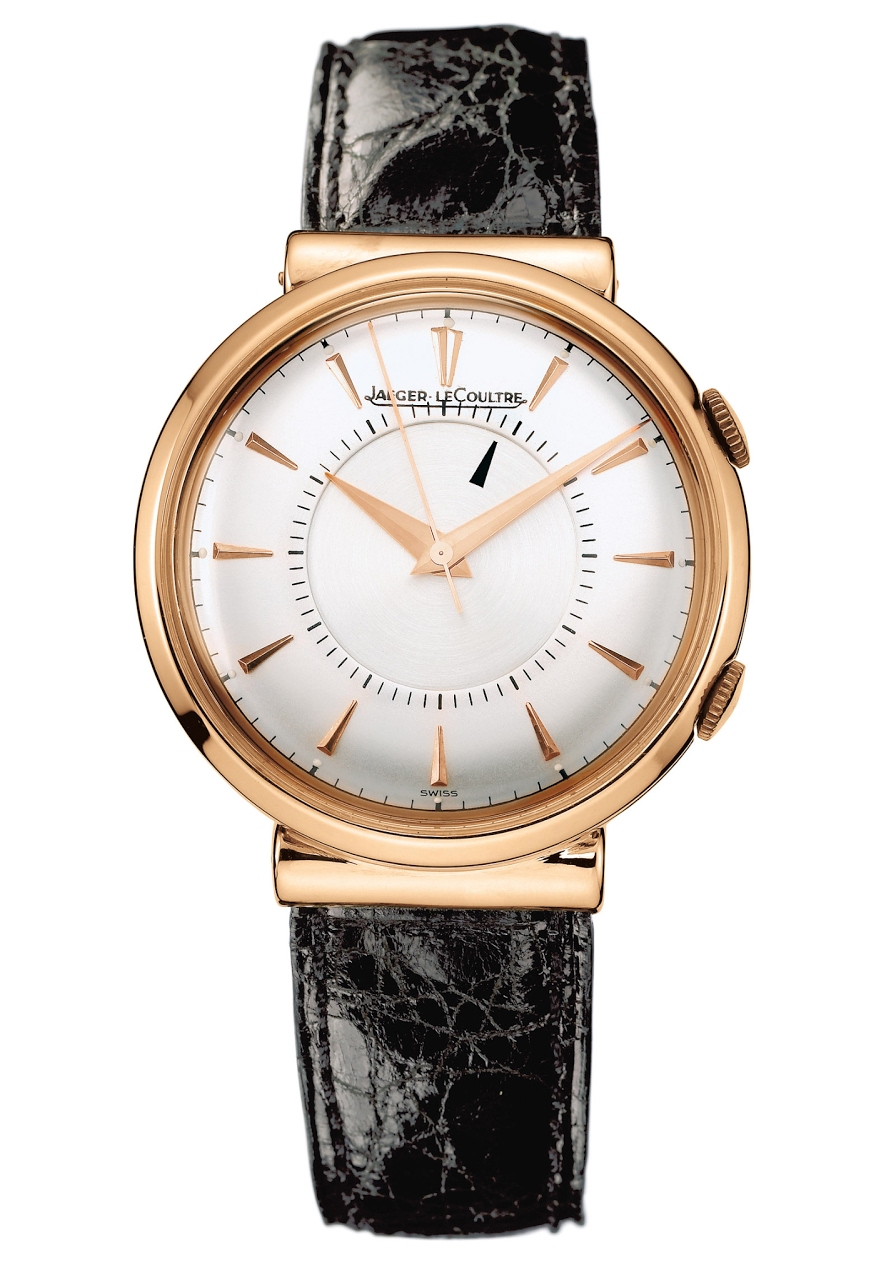 And the modern Minute Repeater, introduced in 2005, with its revolutionary gong welded to the sapphire glass for a better propagation of the sound: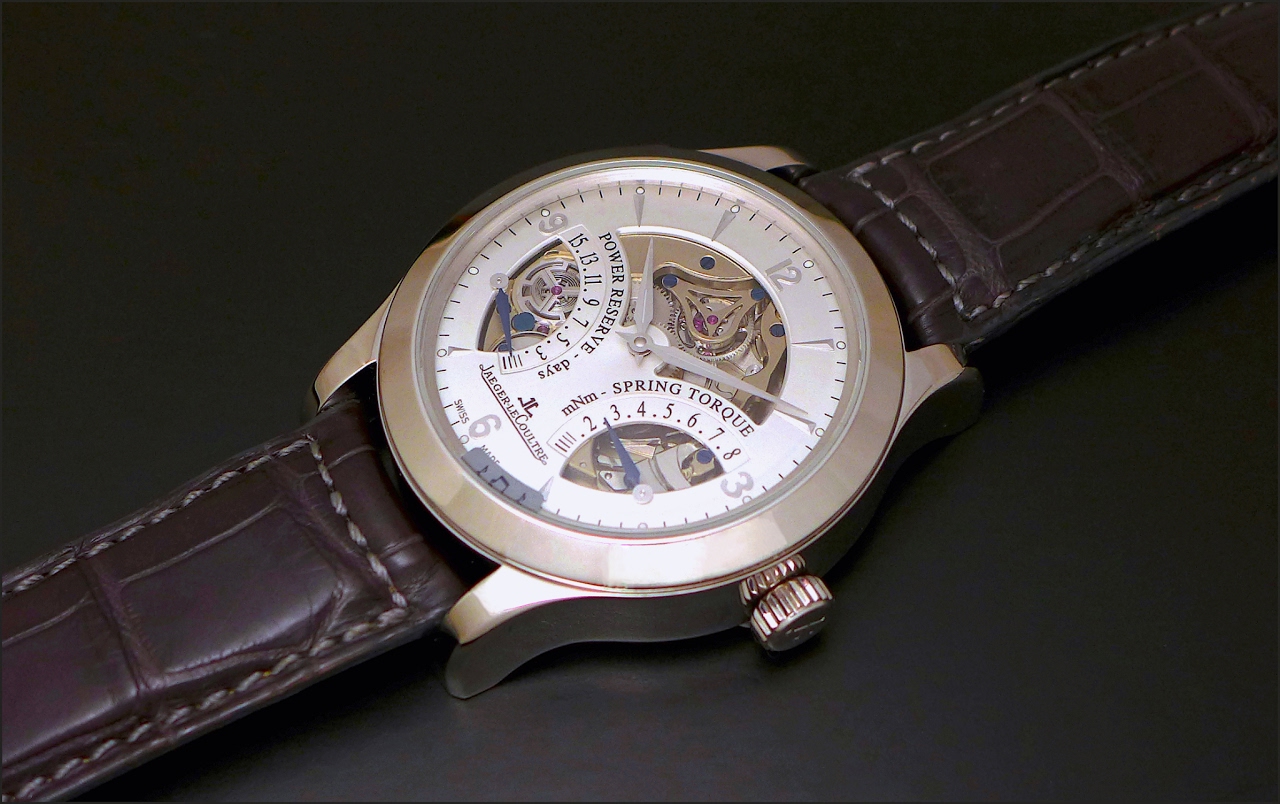 Its movement, the Cal 947: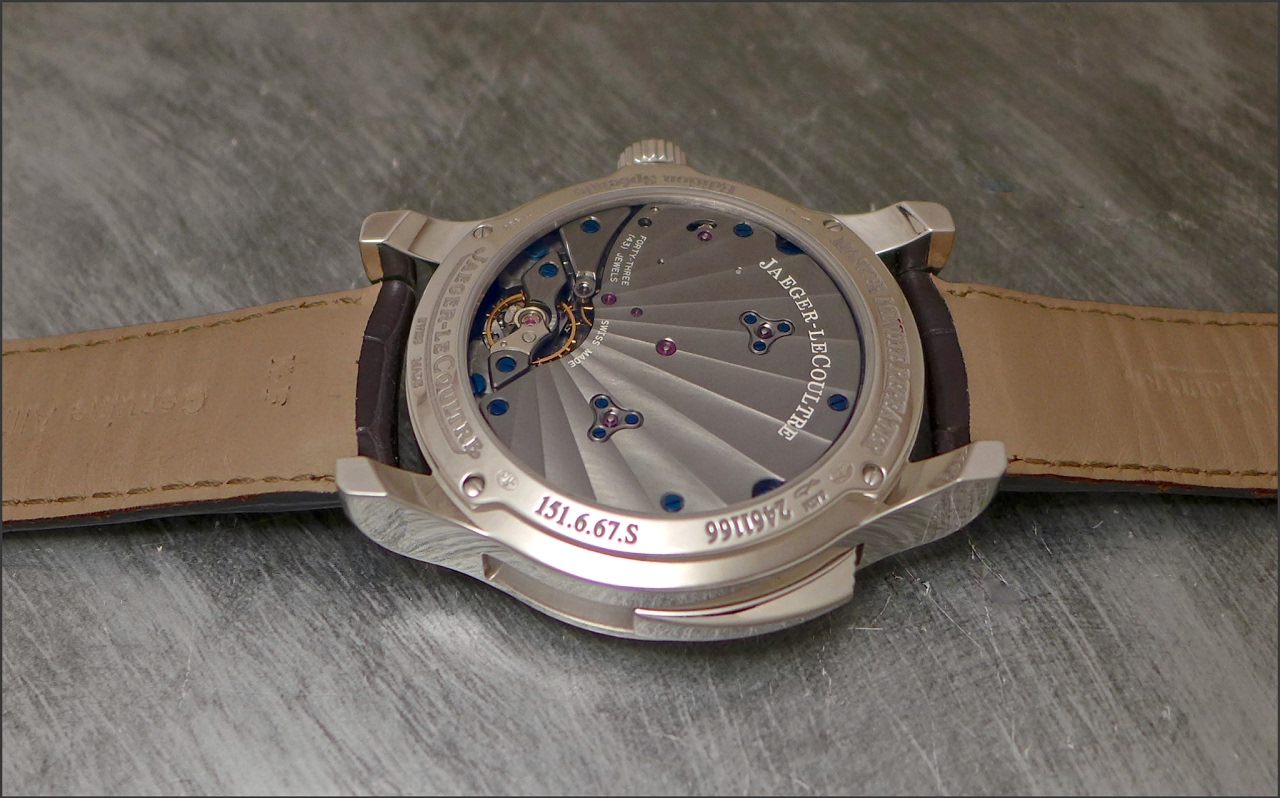 How many brands can enjoy such a legitimacy in minute repeaters?
Jaeger Lecoultre can do it, indeed. And they are still writing the History of Chiming watches with style and Class. See the Duometre à Grande Sonnerie from 2009, or the Gyrotourbillon Five from last year!
When I see all that patrimony and History, I cannot help but dreaming to see THE perfect junction between minute repeaters and alarm watches, with, for example, a Duometre à Alarme, sounding like a minute repeater.
Maybe one day? With Jaeger Lecoultre, the sky is their only limit when it comes to creativity.
Best,