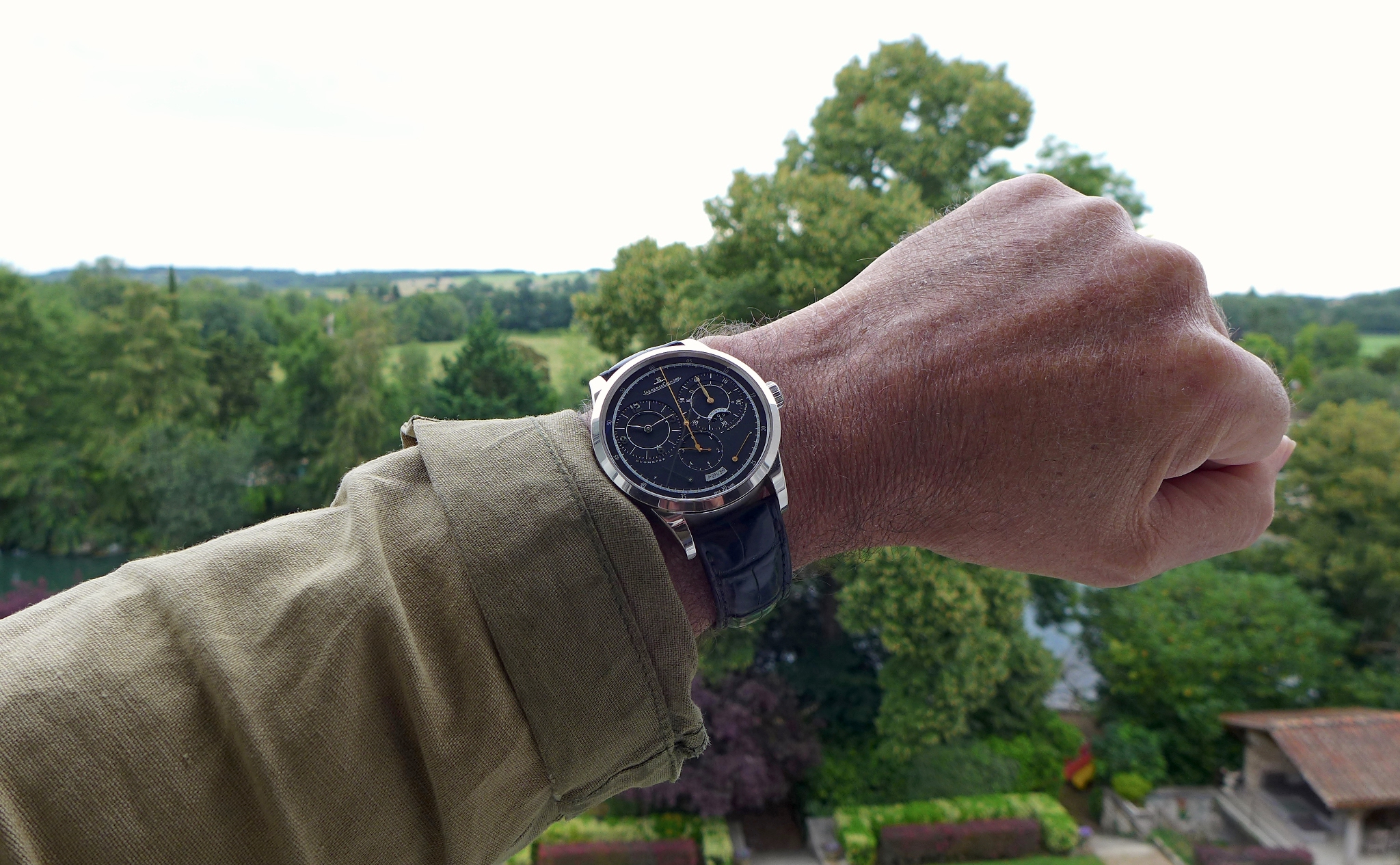 The Duometre à Chronographe in white gold is certainly not the watch which is in my collection for the longest time, by far, but 5 years of common life, that starts to count, especially due to the story between this watch and me, from the first discovery, at the SIHH in... 2007, the moment I got it, in 2008, in platinum with a rare white dial, the sad event which made me lose it, in January 2011, and almost 5 years later, its replacement, in white gold, this time.This special journey makes you feel how special and important a watch can be. You enjoy its presence, you feel the miss, you live the reunion with the same excitement and fervor as the day you discovered it. There are watches you know they are here, for you, forever.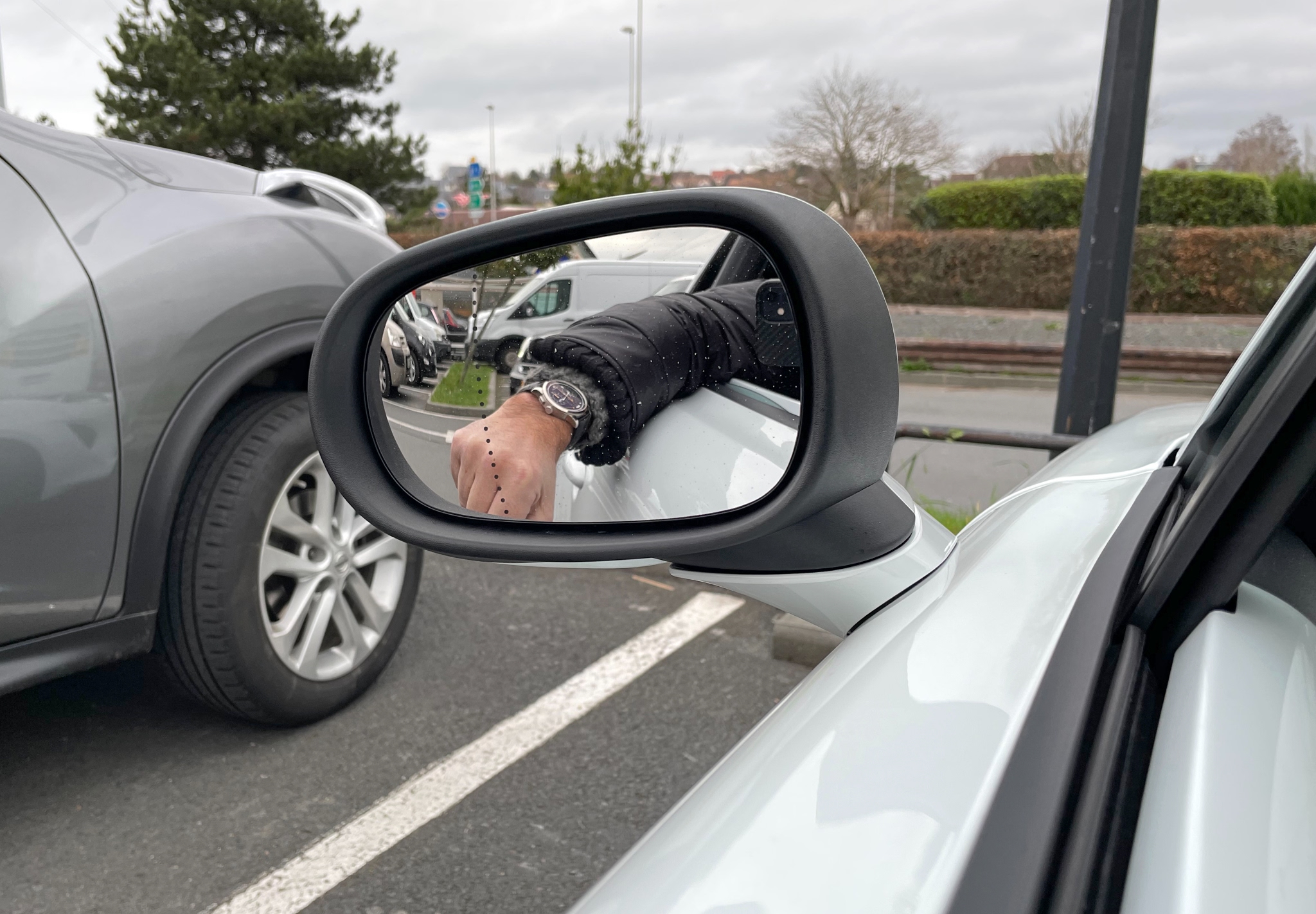 Important, the Duometre à Chronographe objectively is, with its original movement architecture, I mean its two barrels and dedicated gear trains. Add a nice decoration and a satisfactory movement finish, the superb dial, which, in black adds power and coolness to elegance, and you probably have one of the best manual winding chronographs from the modern era, all brands included.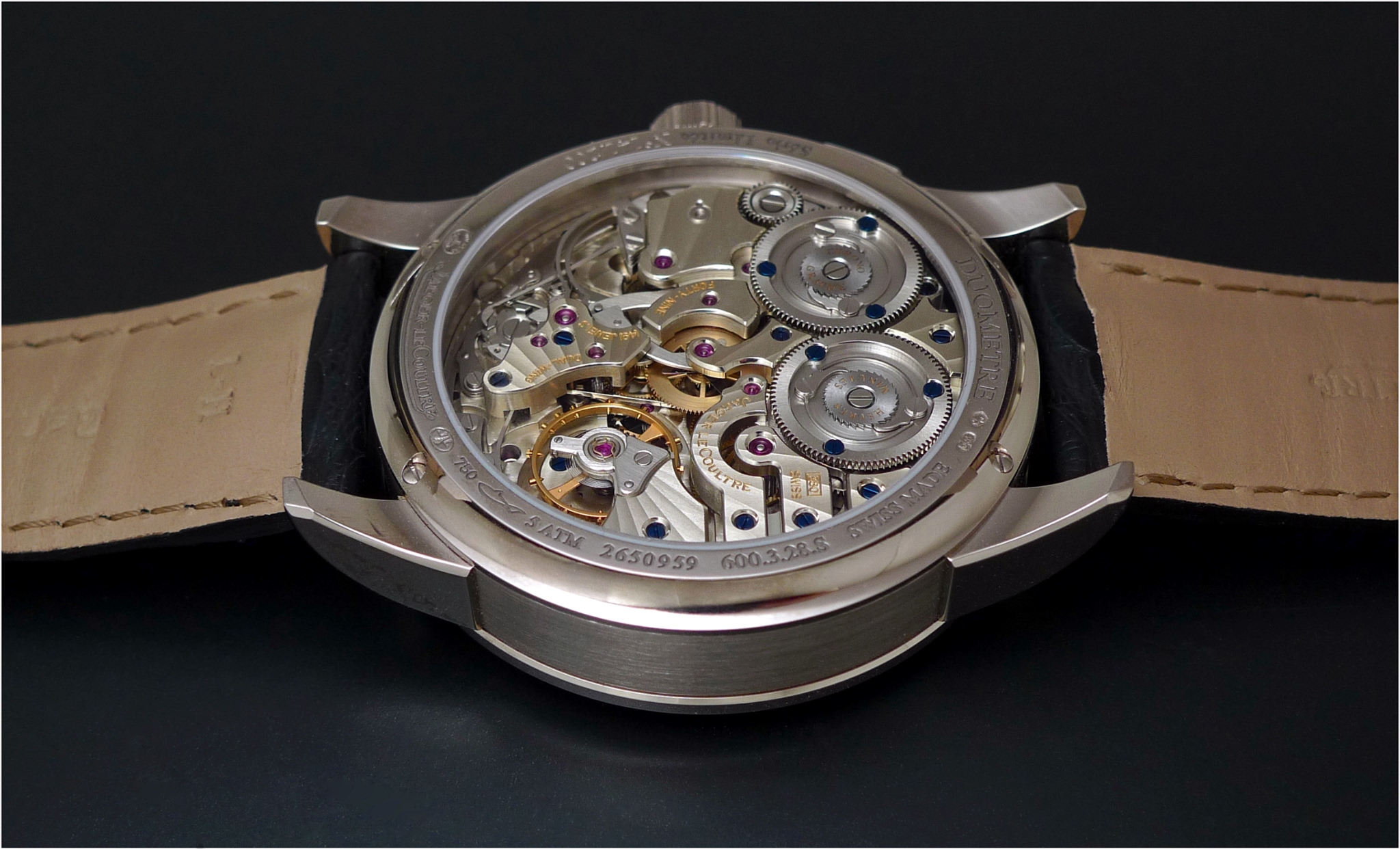 But it is also subjectively important to me. Because I lost it, but not only. The main reason is that it went with me every time I had something important to do, like a fetish. So, the Duometre and myself lived a lot of things, bad and / or good.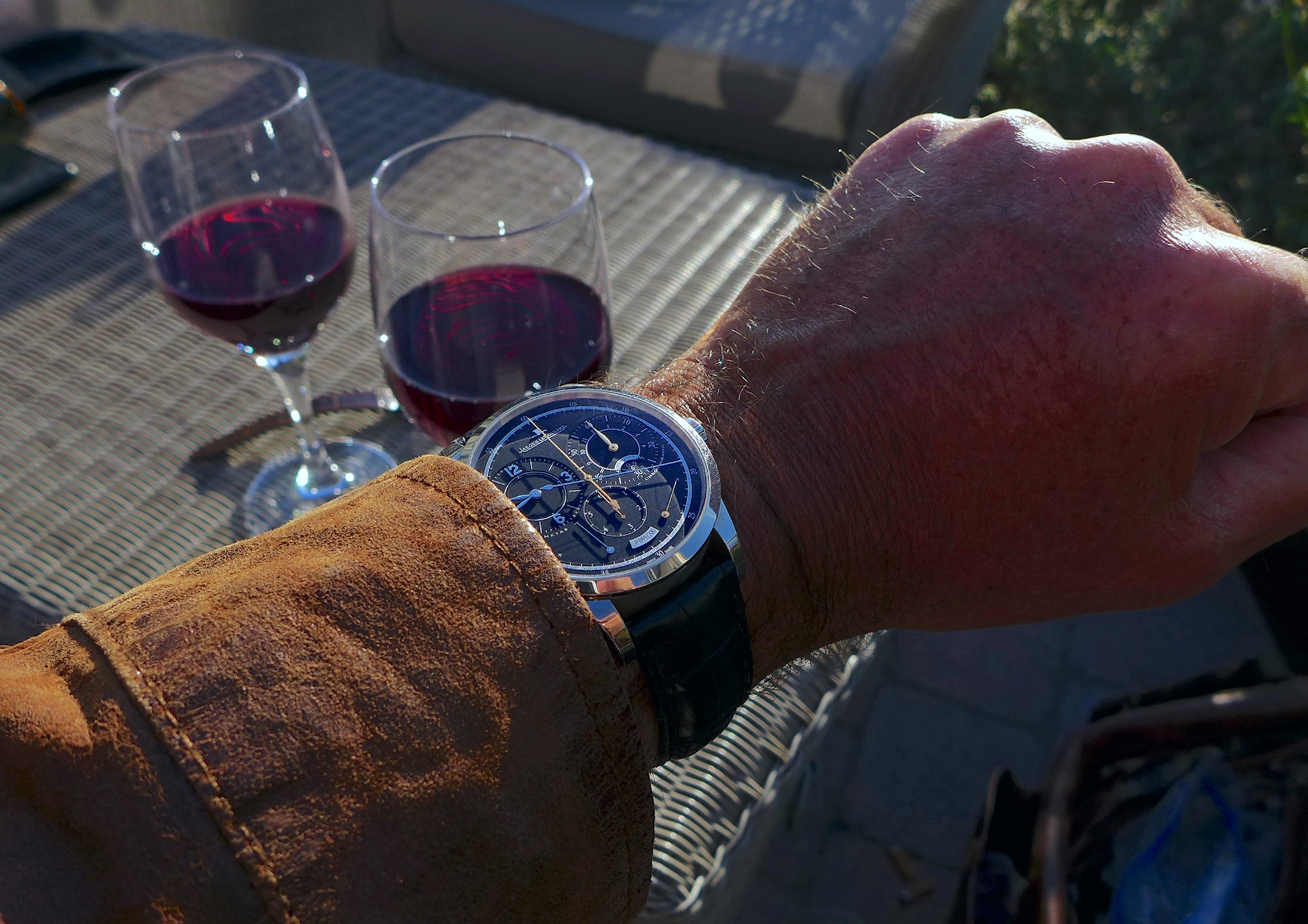 Passion and Reason, reunited in the same watch.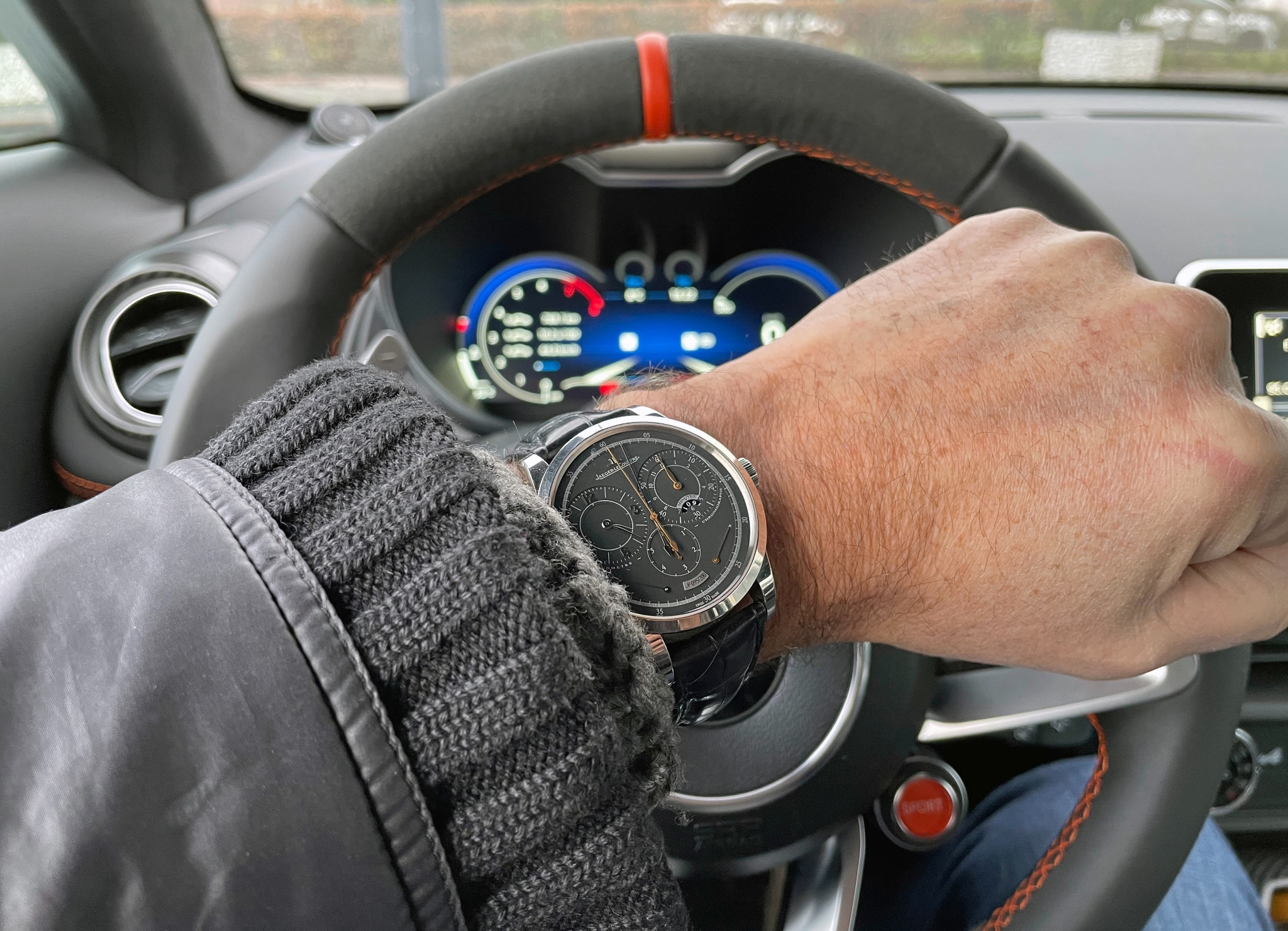 I strongly believe the Duometre is an icon, a classic and a milestone, whatever the metal and the version, with the exception, maybe, of the open dial versions which I have hard time understanding the existence, but it is just my point of view.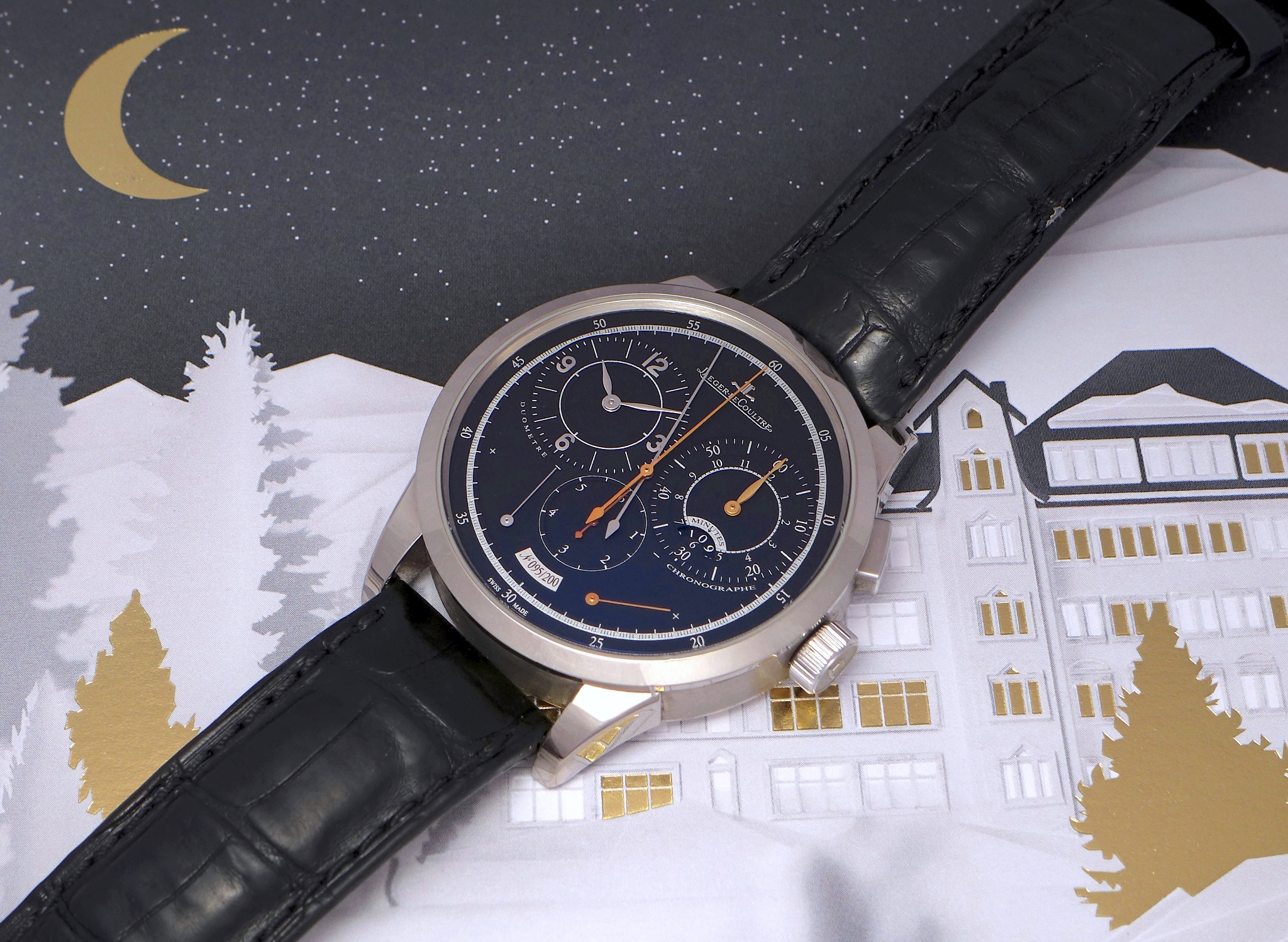 The Duometre à Chronographe is 15 years old now. Even if mine is here to stay with me, and even if I plan to get, one day, the Quantième Lunaire Enamel and the Unique Travel Time it is time to give it a second breathe ( or life ) with a refreshed case and dial, and, of course, some new complications.
Please, Jaeger Lecoultre, pretty please, do listen to your hard core fans! Keep in mind you have an horological treasure, here!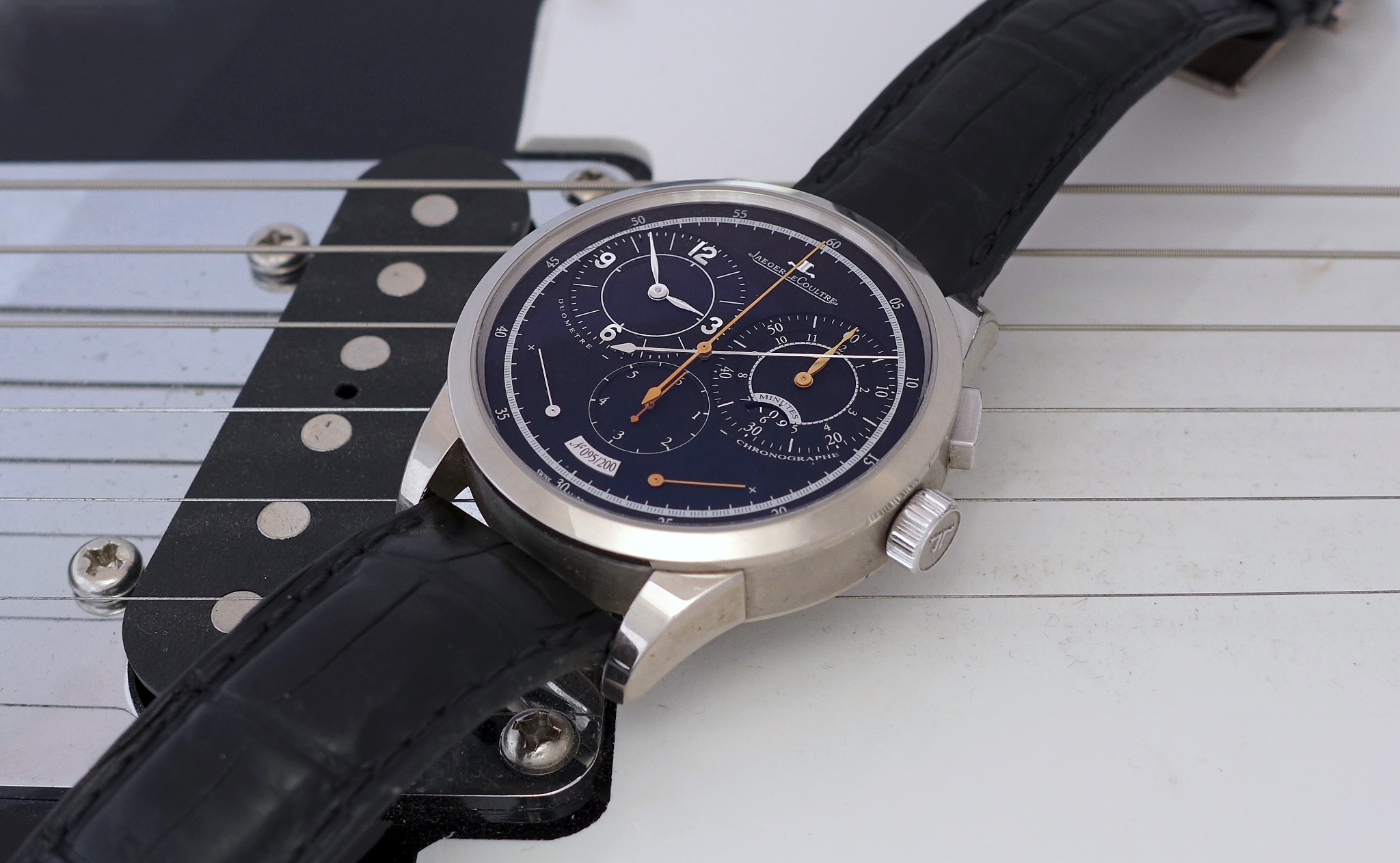 Best,
Nicolas