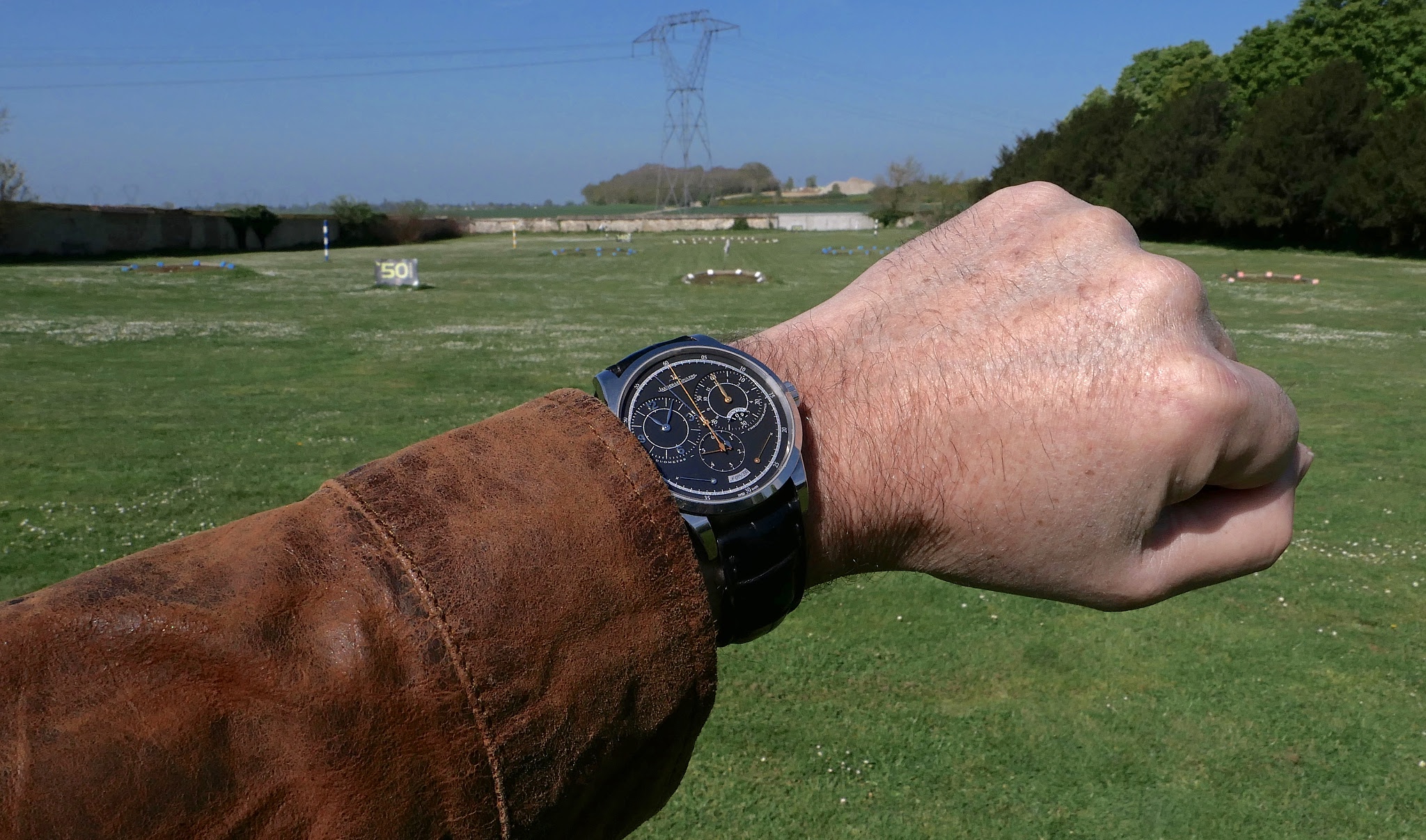 There are watches we love for their cool factor, others for their beauty, or their refinement and class.
There are few watches which gather all these qualities. This is indisputably the case of the Duometre, which, moreover, adds a touch of originality due to its dual wing concept.
You all know my story or journey with the Duomètre. Love at first sight since Day One, in April 2007, at the SIHH. At such a point that I ordered it immediately, once back in Paris. It was the rare platinum white dial version. Due to some unfortunate circumstances, I had to replace it, but this time in the white gold / black dial version, issued in a limited edition of 200 pieces in 2010. The big difference between these two? The platinum had all the qualities mentioned above, at the exception of the cool factor.
My first Duomètre, platinum case, white dial: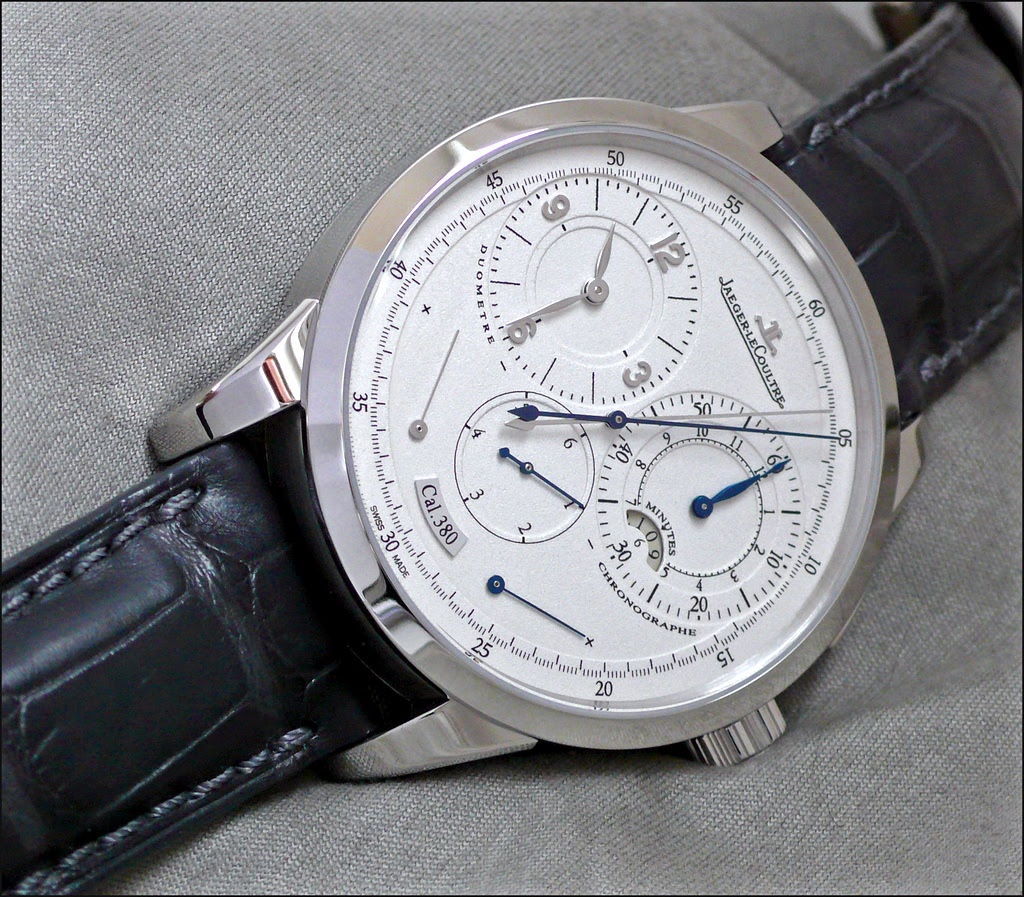 So, after 5 years without the Duomètre, I could finally add it, again, in my collection, on the 26th of December 2016.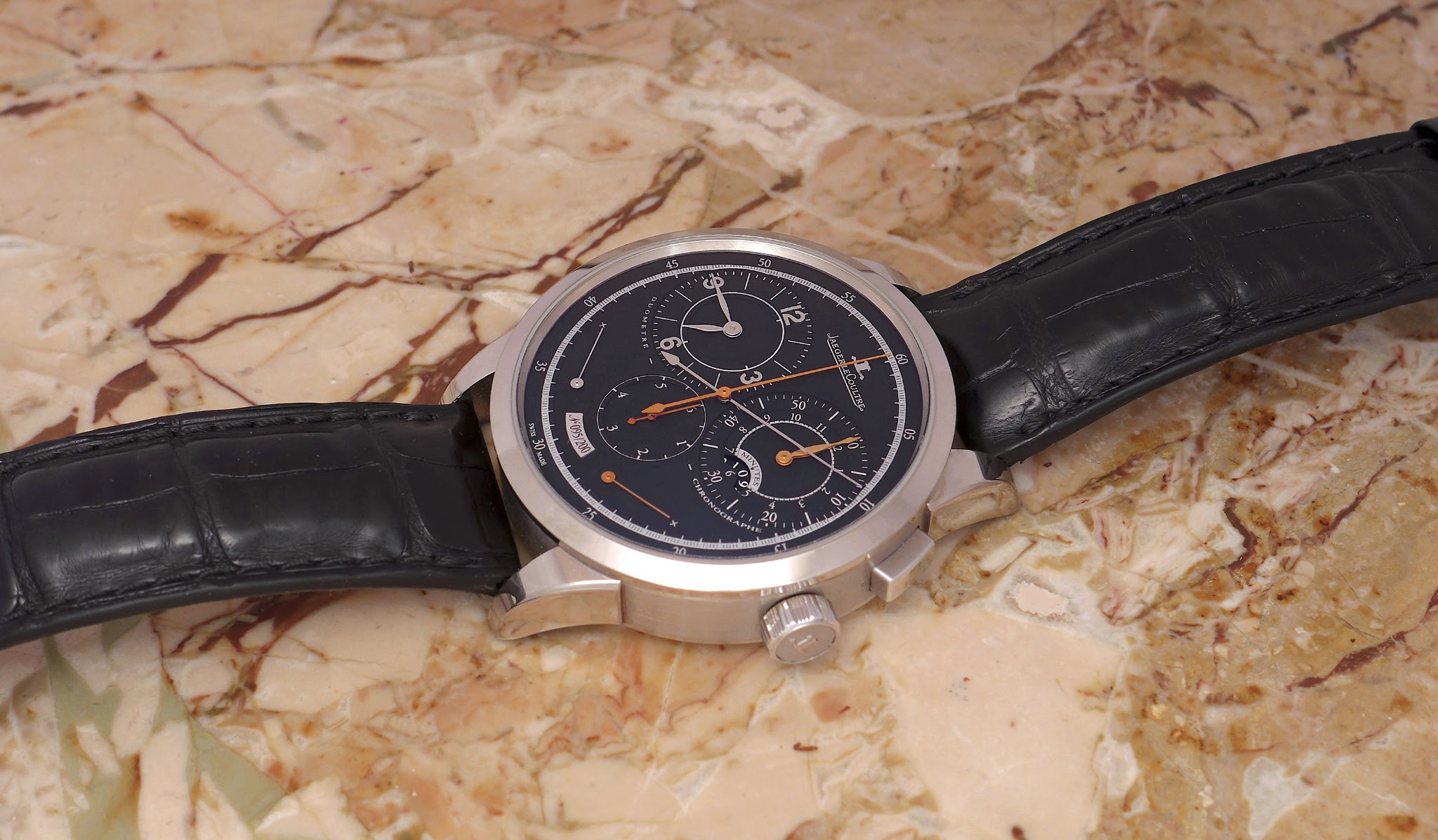 Since then, it has been an eternal ecstasy. I lose any notion of time each time I look at this dial, its cool sophistication, the level of details, the different colors of the hands depending on their functions ( golden for the chronograph / silver for the time ) and their refinement.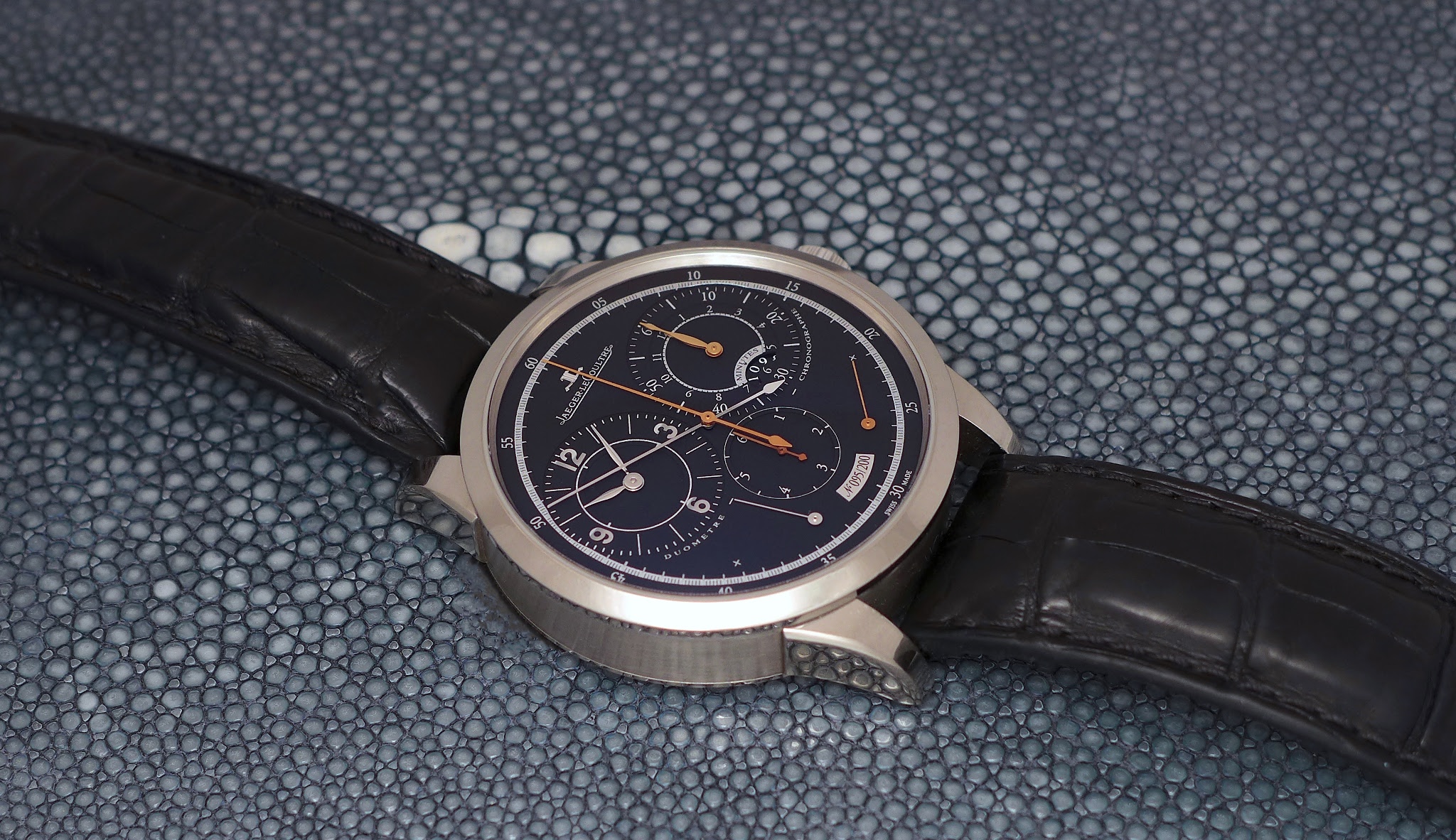 And, of course, this superb movement, the Cal 380: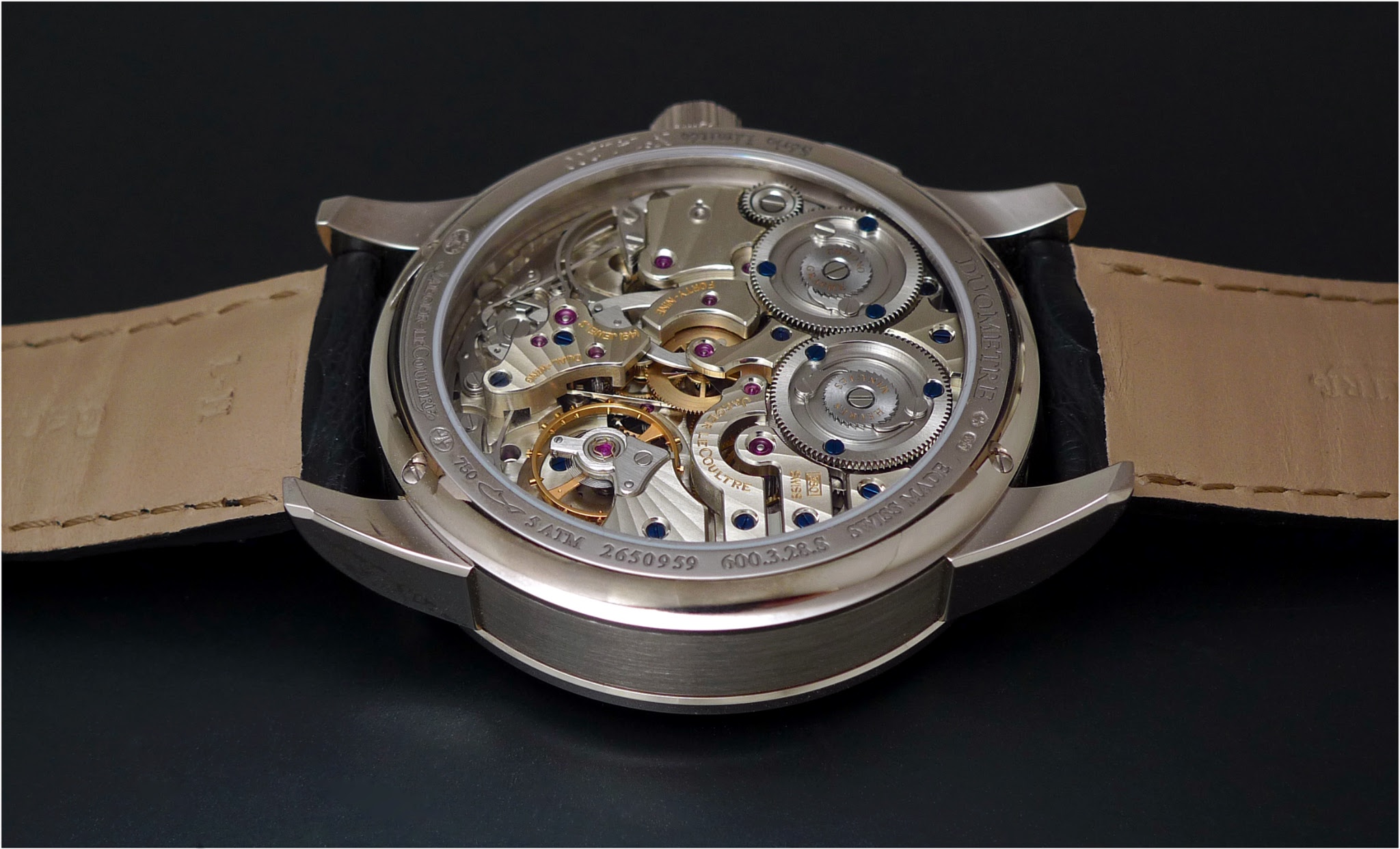 The case is good enough for me, but if I had only one thing to change, it would be a thinner one. Smaller, not necessarily, but thinner, yes.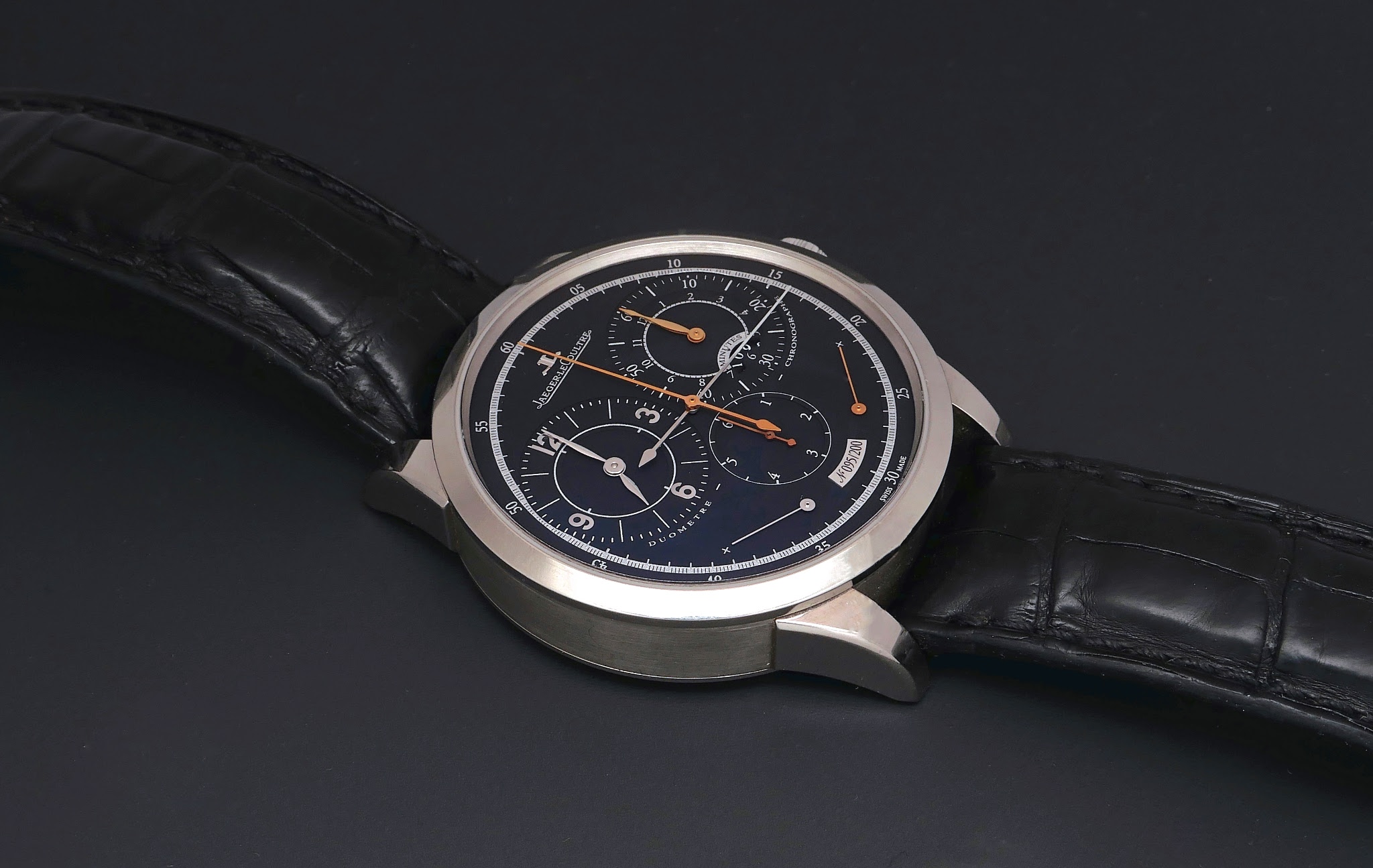 And well, since we are at it, a pin buckle would be more my taste than this uncomfortable double folding one...
I feel so mad about the Duomètre that I would say that, among all the modern Jaeger Lecoultre watches I own, it is my favorite... Yes, yes, I like it even more than my Master Minute Repeater in Titanium, which means a lot!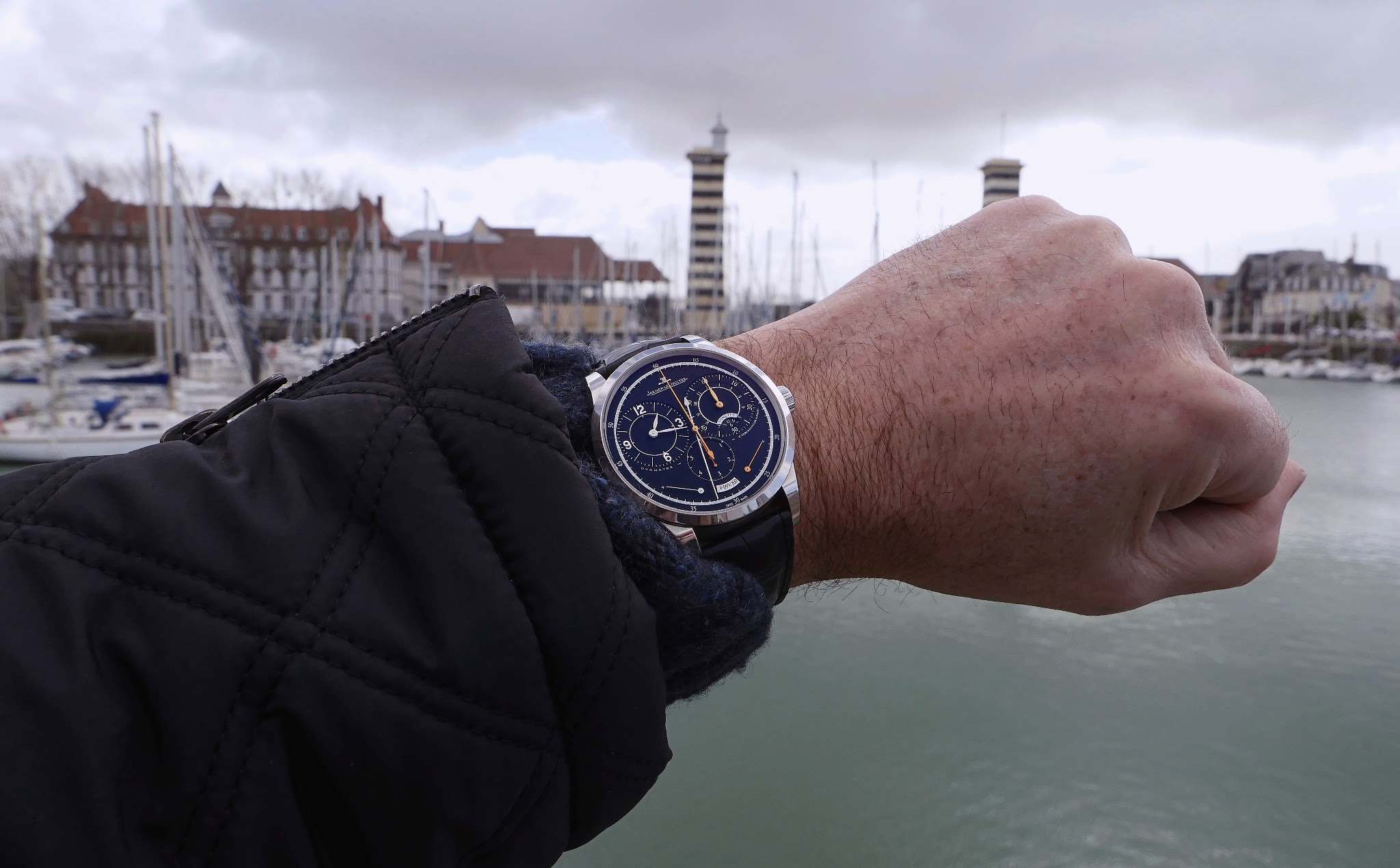 You got it, it is a keeper, for me. I dream of being able to add at least two more Duomètres, the Quantième Lunaire Enamel and the Unique Travel Time Paris Boutique Edition in white gold!
THAT would drive me to Watch Heaven.
Happy Birthday, Dear Duomètre!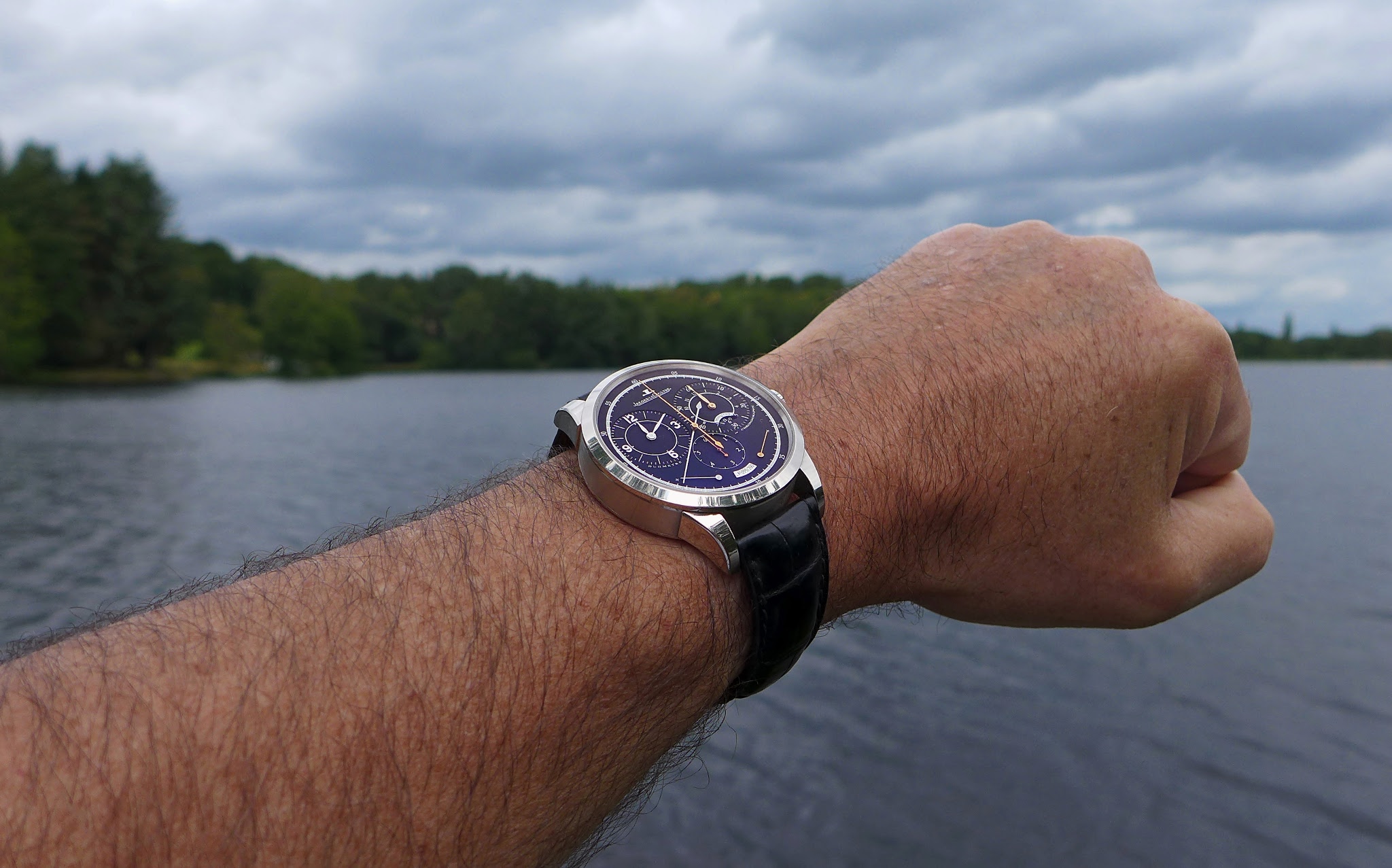 Best,
Nicolas