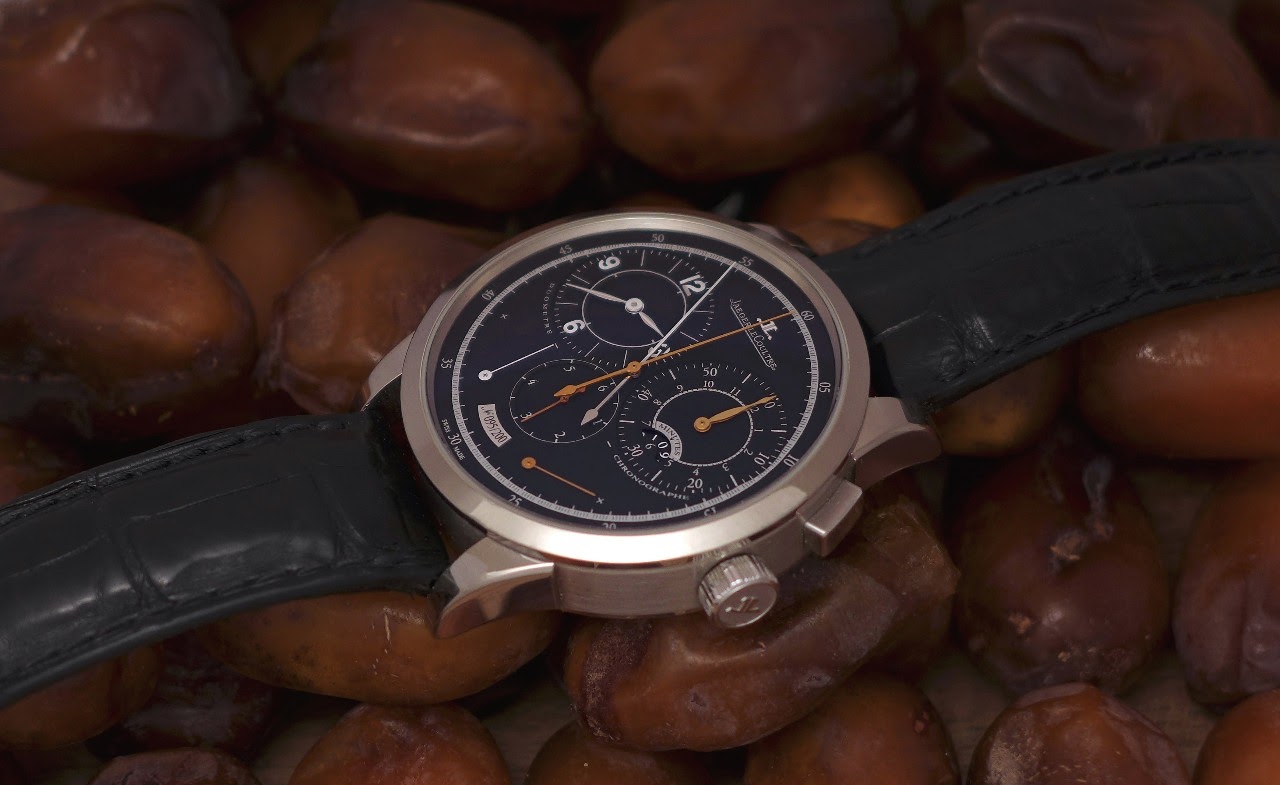 The Duomètre à Chronographe certainly is one of my most important watch, I would even say inside and outside Jaeger Lecoultre.
I said it many times, but since its unveiling, it has been an instant love affair, at the point I ordered it, in platinum, at the SIHH, in 2007.
At that level of price, 40, 000 Euros for the platinum in 2007, it was not only a bargain, but most importantly, it had a level of finishing and decoration which I would dare to call incomparable in the Jaeger Lecoultre universe, AND, still nowadays, it remains one of the most original concept in the world of Horology, with its dual wind construction ( one barrel and its gear train for the time, another barrel and its gear train for the chronograph ).
That is a watch I loved a lot, but as many things in life, that is when I lost it that I realized ho much it was important to me. So, five years after the " loss ", I got another one, but in white gold, this time, with its black dial, a limited edition of 200 pieces born in 2010.
In white gold, it doesn't have the prestige of the platinum, for sure, but this black dial adds a touch of coolness which changes from the cold elegance of the platinum grained dial, and it is also more legible due to the contrast with the hands.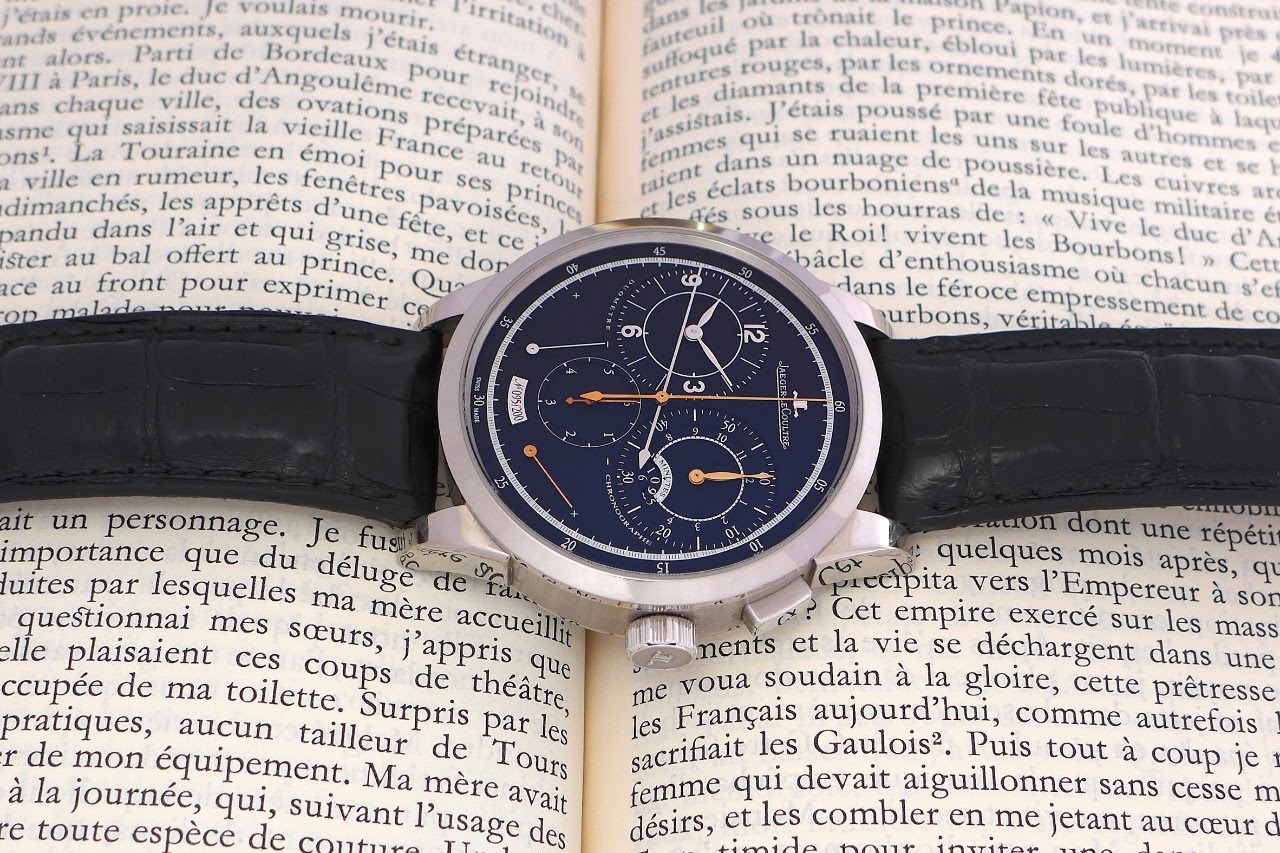 A focus on the case: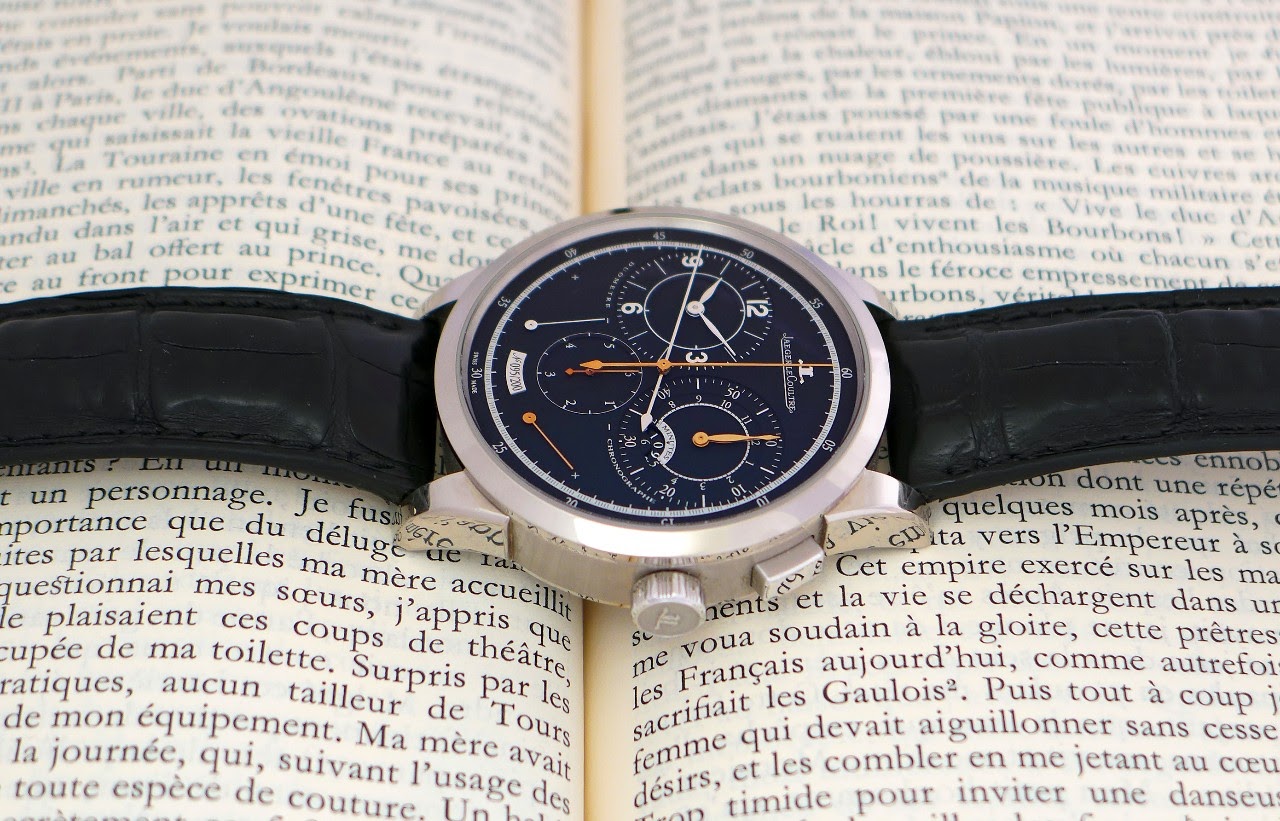 As for the movement, a picture speaks stronger than thousand words to describe it: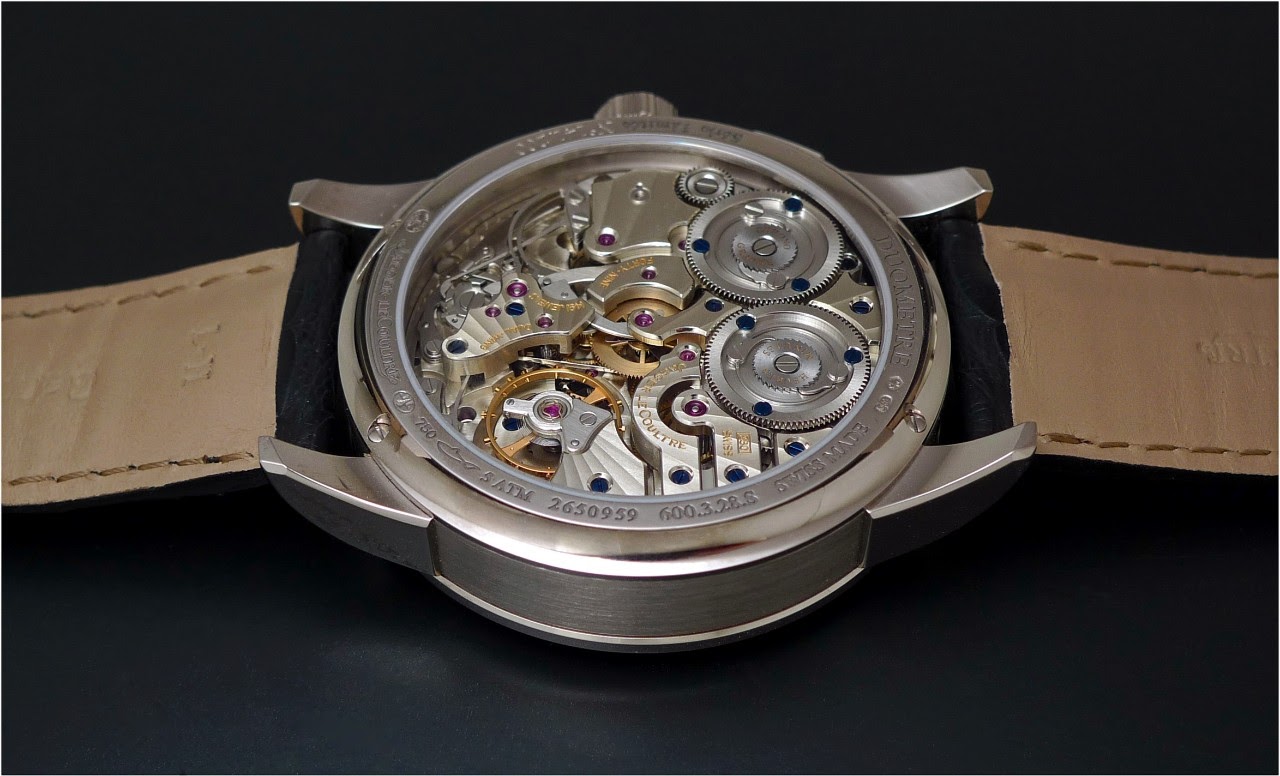 On the wrist, it is an intense pleasure. The presence is indisputable, you know you are wearing something special, a pure piece of horology.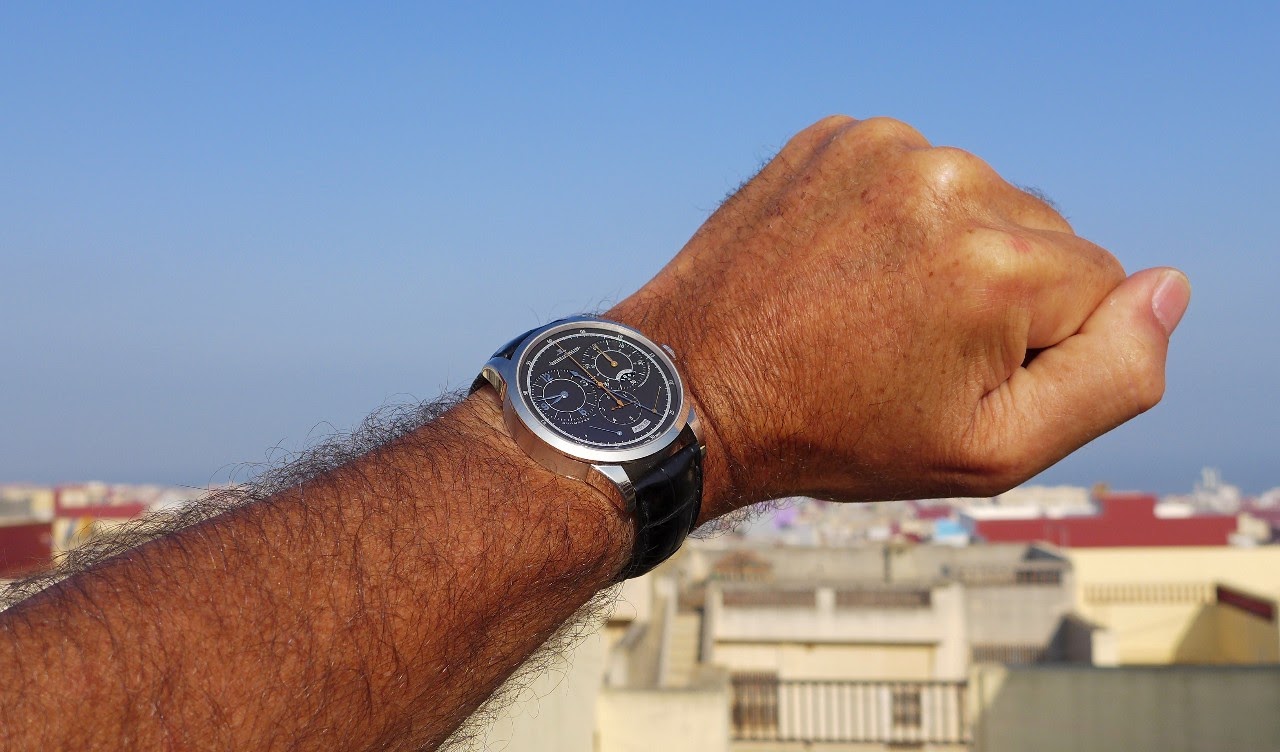 A last word, totally subjective, but it will speak to you. Among all the watches you know, admire and / or own, there are some you know they are made for you. Better said, they are you.
With its originality and " personality ", this watch is so me... A keeper, for life.
Happy birthday, dear Duomètre!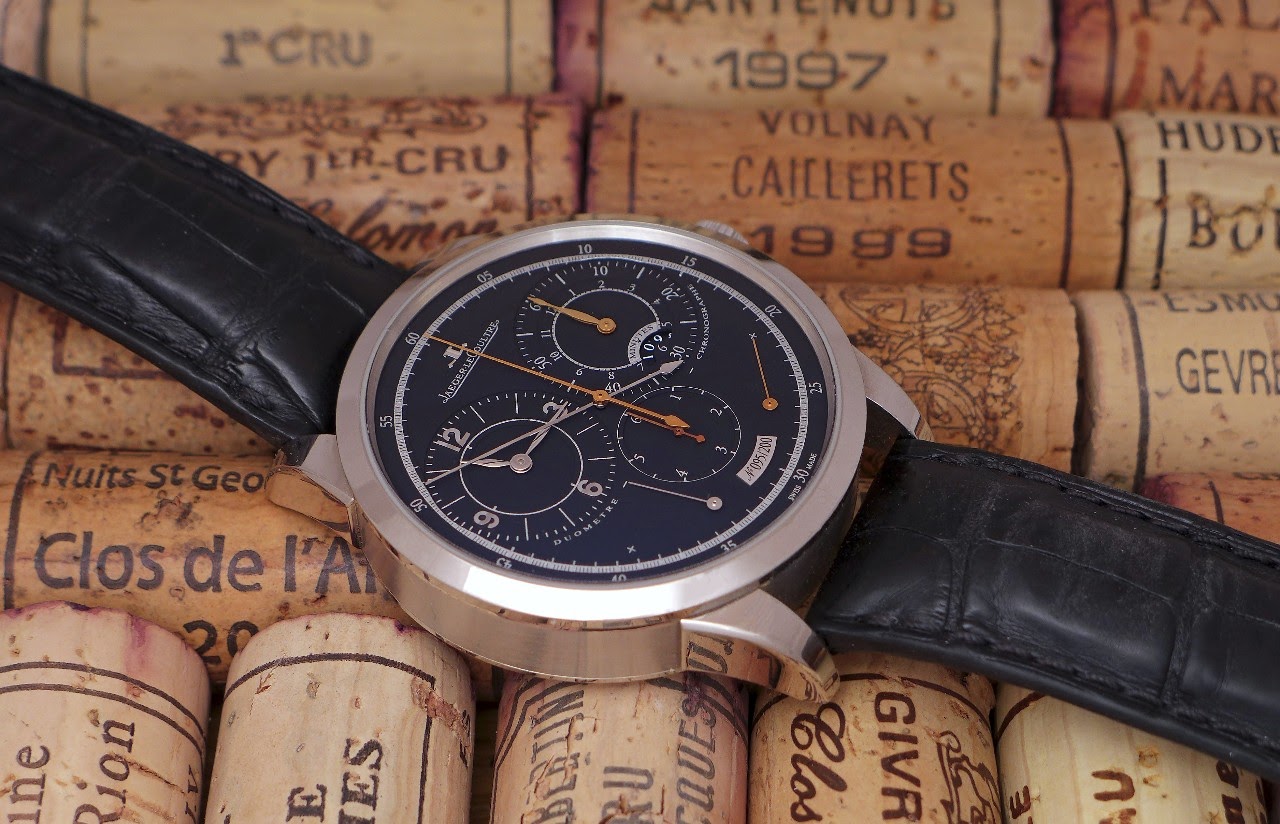 Best,
Nicolas