If you follow me, you know that there is a big love affair between myself and the Duometre à Chronographe. A love affair which started as soon as the Duometre was unveiled, in 2007, and which was compromised after a sad event in January 2011. But in December 2016, I could solve that painful issue and get another Duometre, to replace my platinum version, a white gold black dial.
It's been two years, now, that I own this black beauty.
Original picture: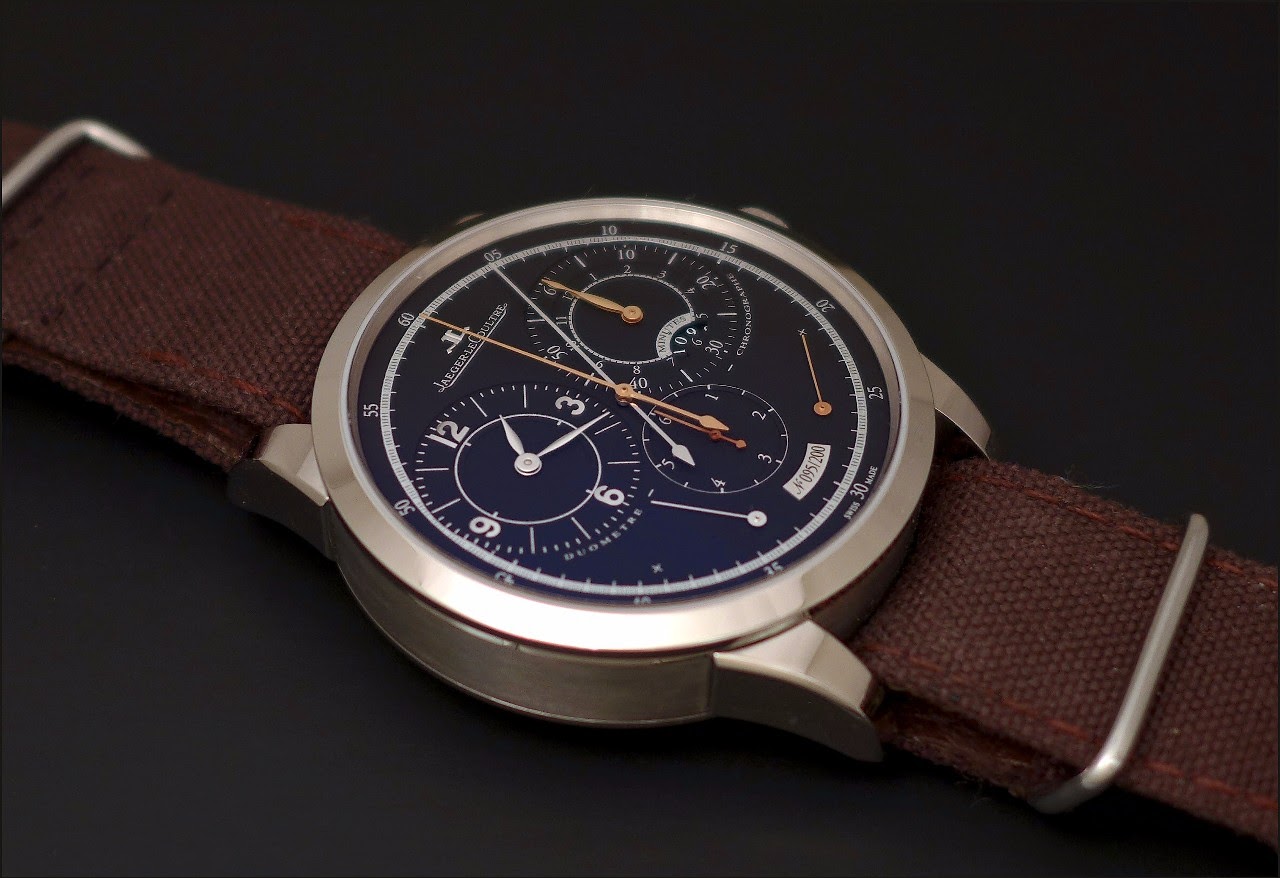 And since then, this is one of these watches I bring with me, everywhere I go.
Valencia, Spain: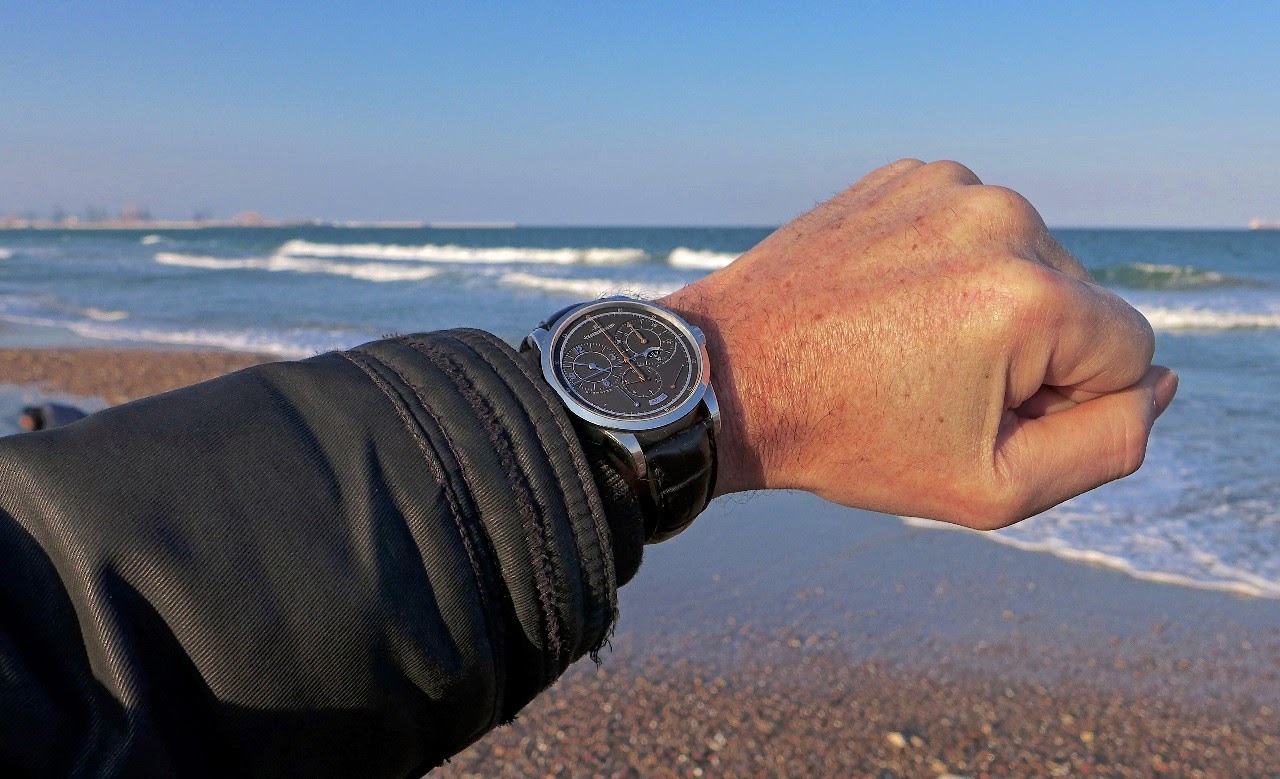 Morocco: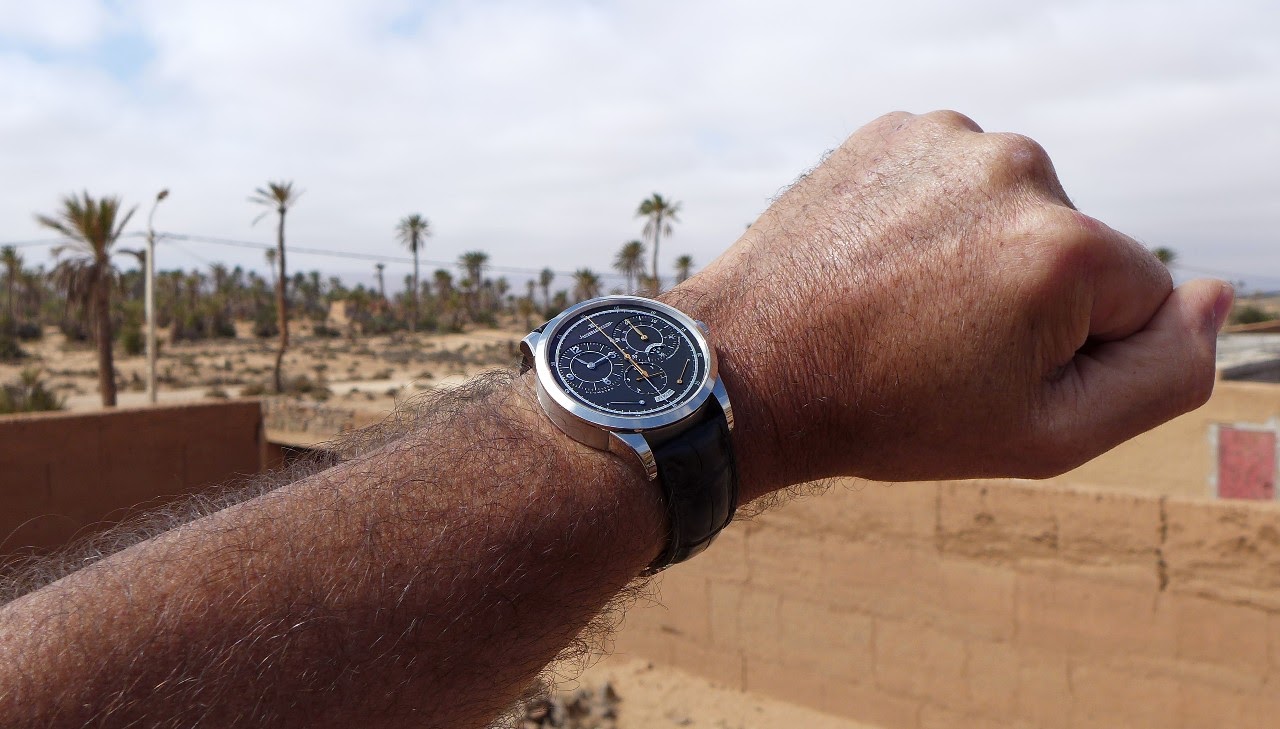 Back home, at the Manufacture: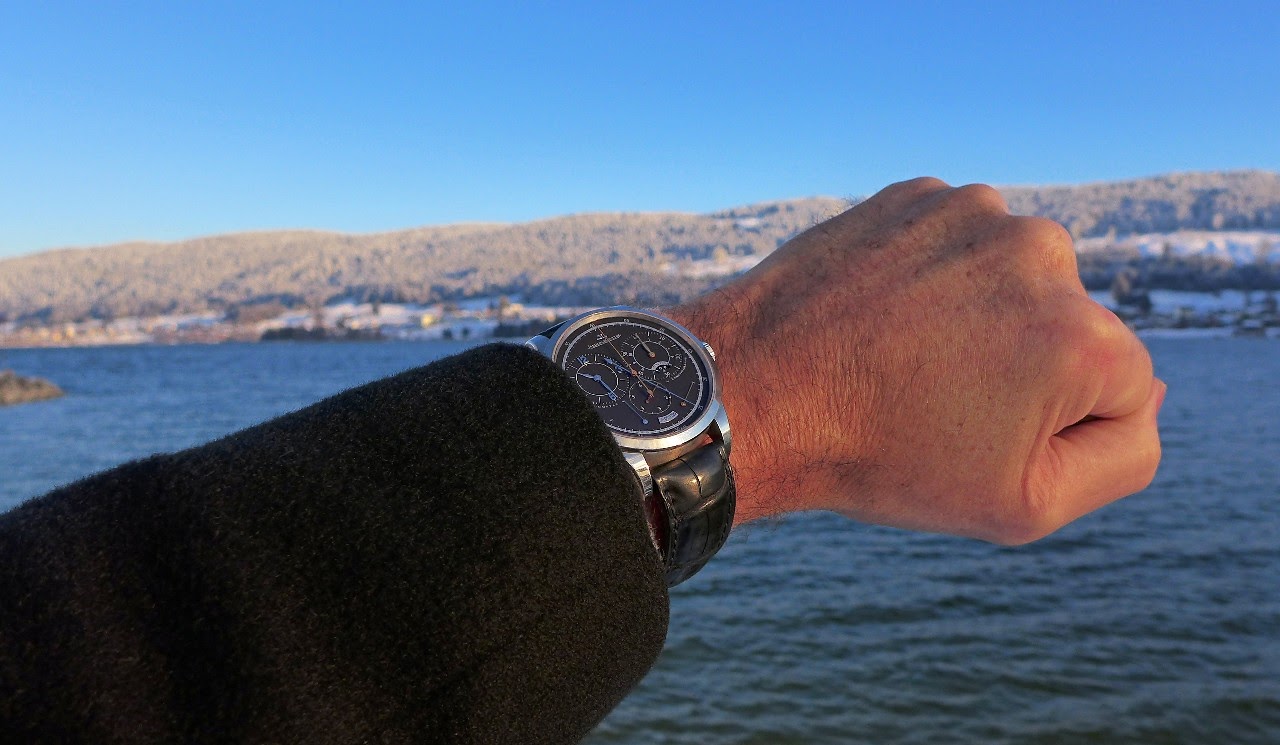 This is also one of these very rare watches I admire front and back side.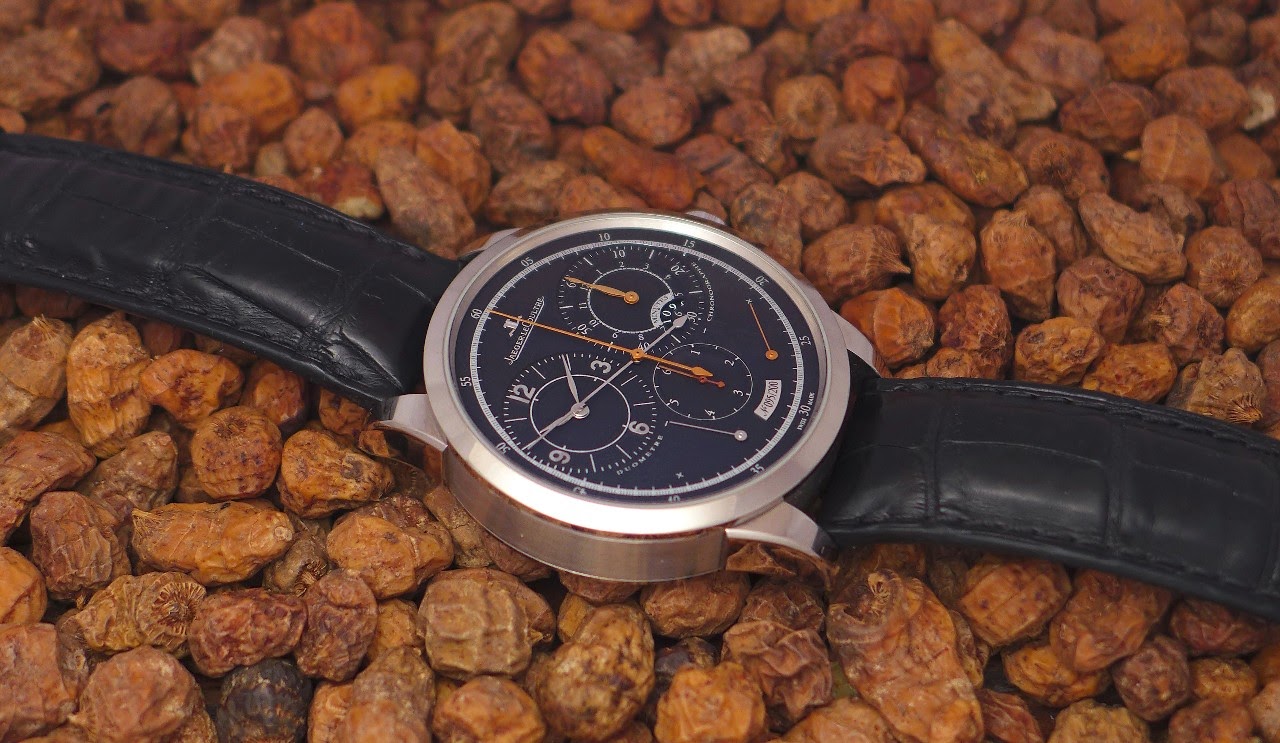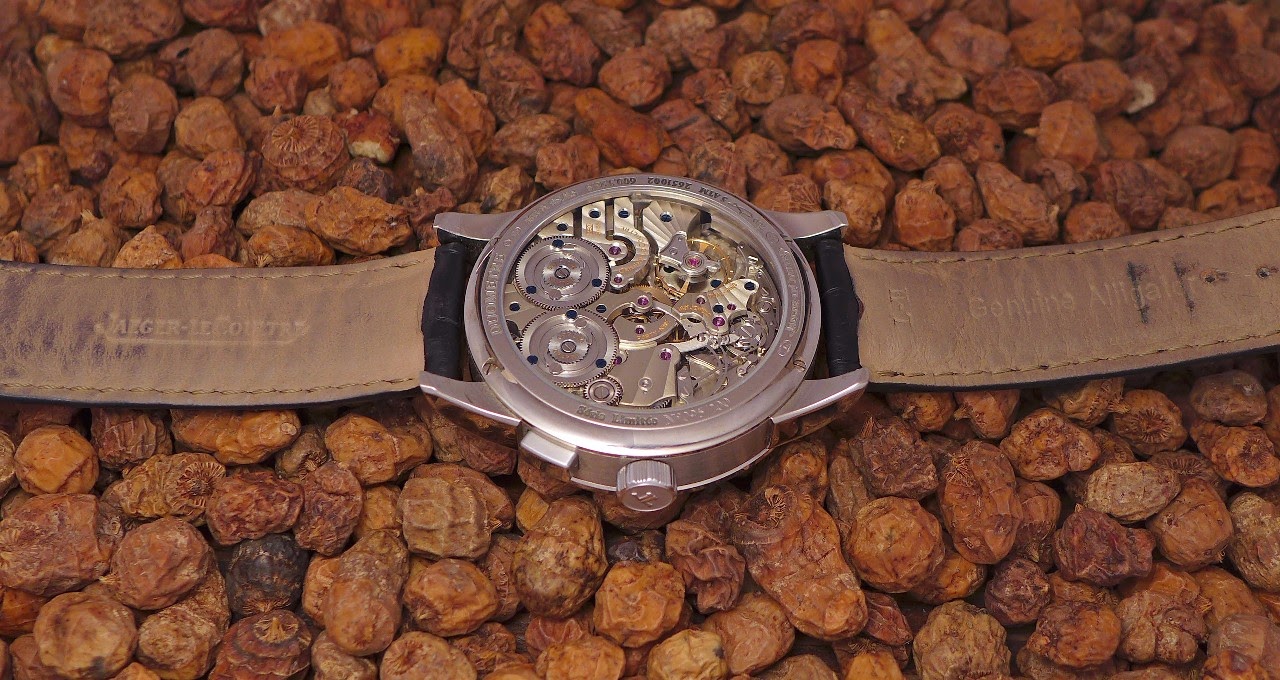 Cool, elegant, powerful, eye catching and you get the satisfaction to have one of the finest chronograph from the modern production, from these ten last years.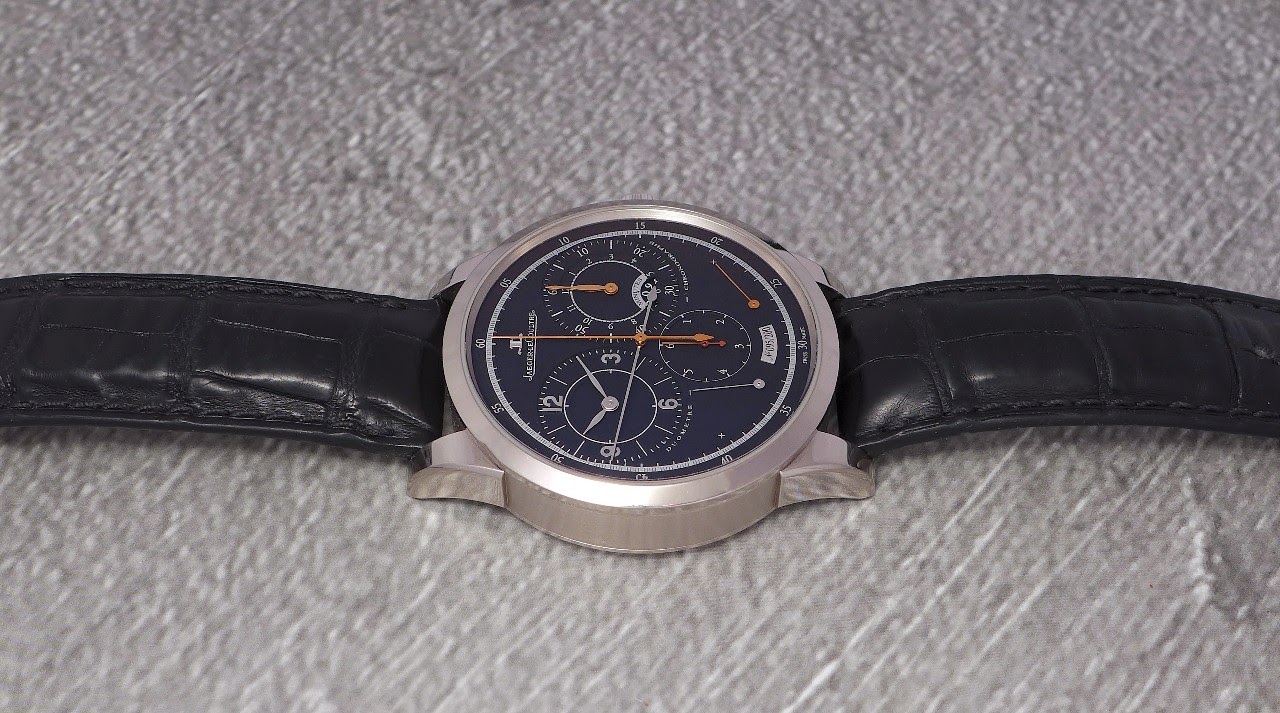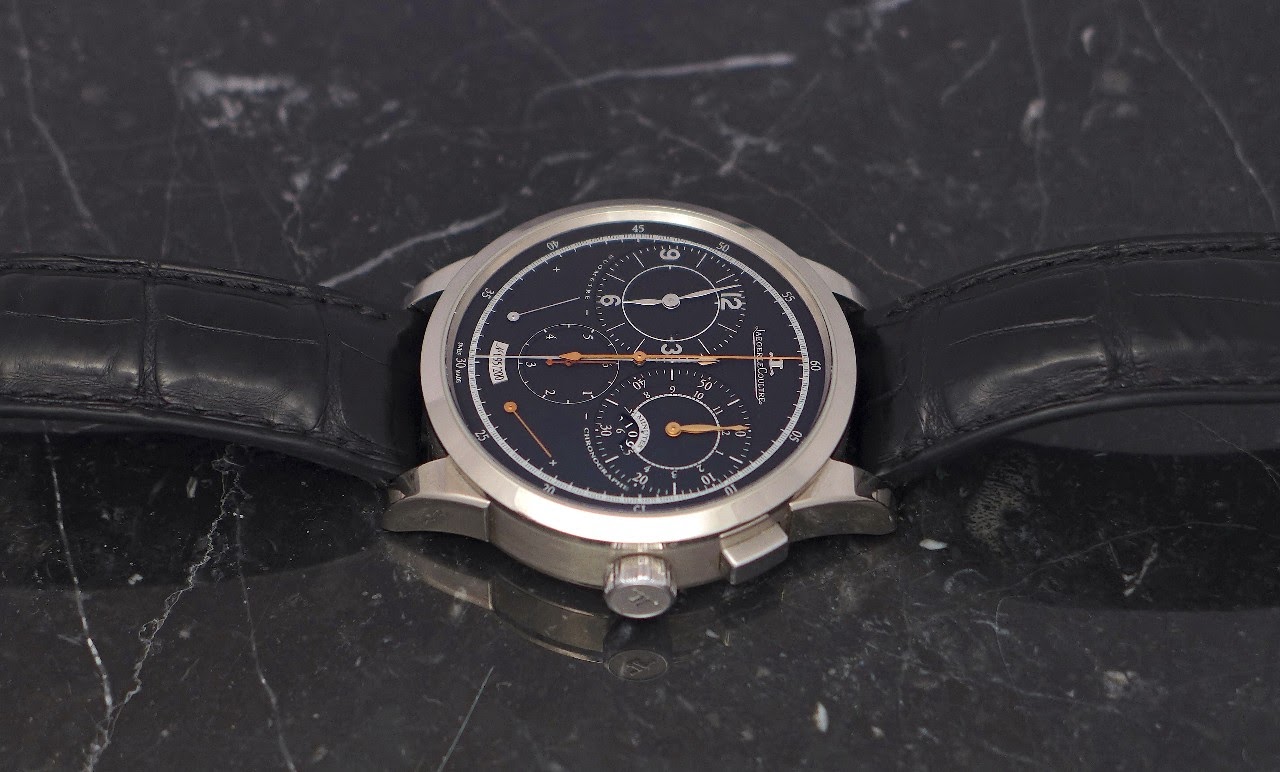 And certainly one of the most original with its dual wind concept ( one barrel and its gear train for the chronograph, one barrel and its gear train for the time, to not pollute the time when the chronograph is running ).
I would also add that it is, in my opinion, one of the most interesting modern Jaeger Lecoultre, as well as the whole Duometre family. But the Chronograph has a place apart, since it is THE Duometre, the first of the saga. There are, of course, some high end Jaeger Lecoultre watches, but there is nothing like the Duometre.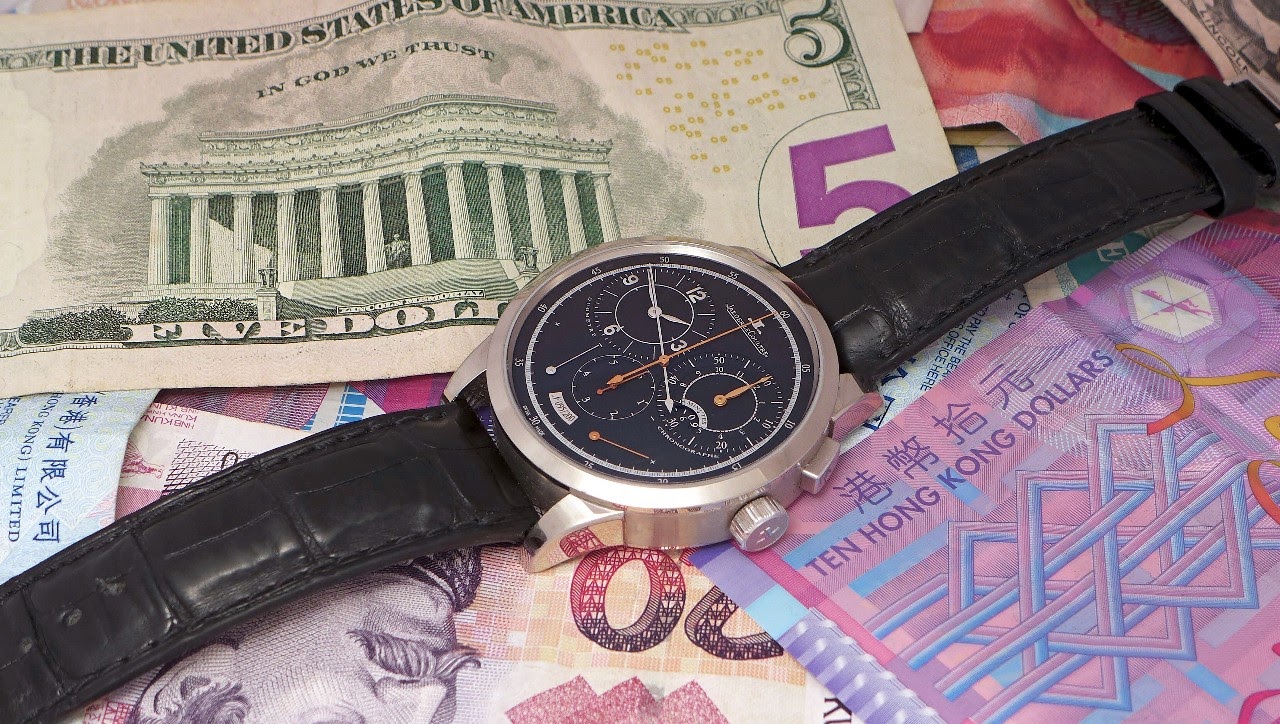 It also became a kind of fetish watch for me, a watch that I decide to wear when I have some challenges to achieve. The kind of watch which gives you confidence and strength... Curious, strange, but true.
In a few words, it is a keeper in my collection, as I rate it in the top ten of the watches I own. Which means a lot!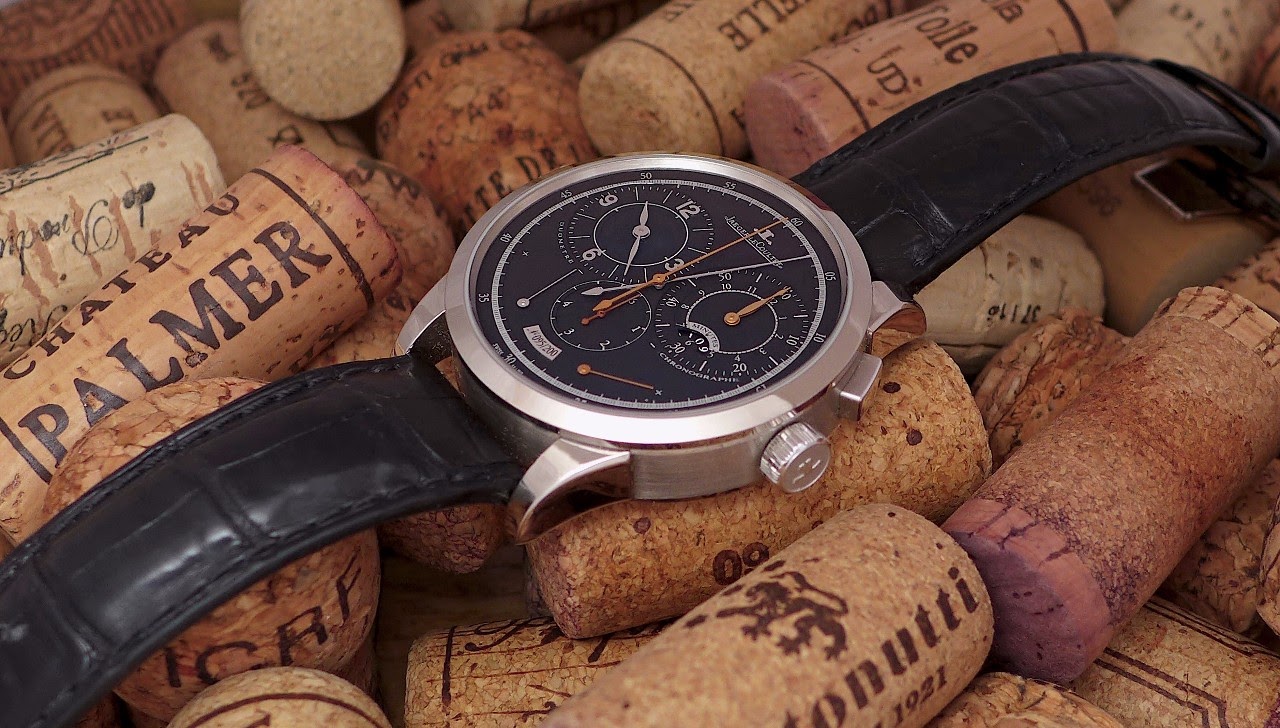 Best,
Nicolas