When the Master Géographique was unveiled in 1989, it was an original, friendly, sophisticated and beautiful watch, displaying a complication which is somewhere between the GMT and the World Time. Indeed, when you select the city you are traveling, the time zone of this city is displayed in the dedicated sub dial. Easy to use, complex to achieve.
Here is the " Ketchum " Edition, in platinum, belonging to our dear friend Sandgroper.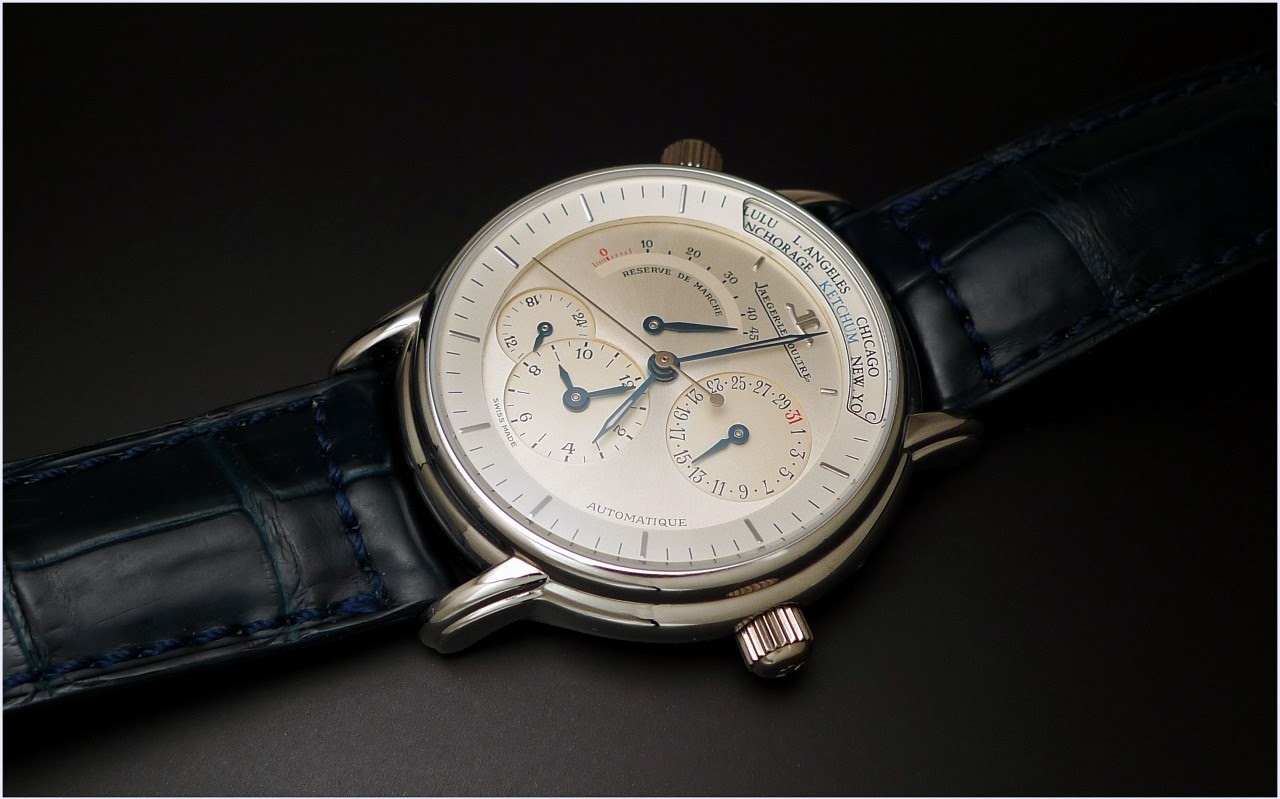 In 1996, the Manufacture revisited the Master Géographique, with a more modern dial. Here, in platinum,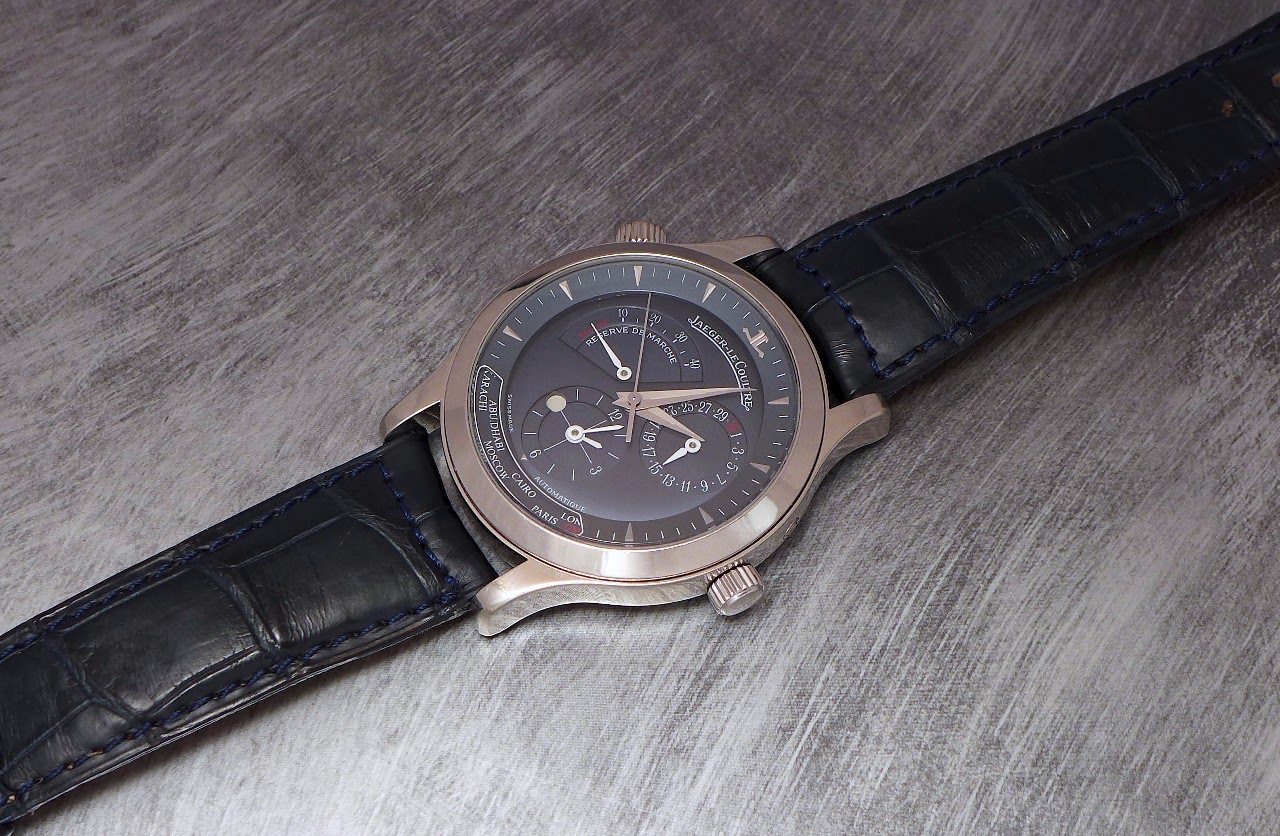 With a splendid hinged case back: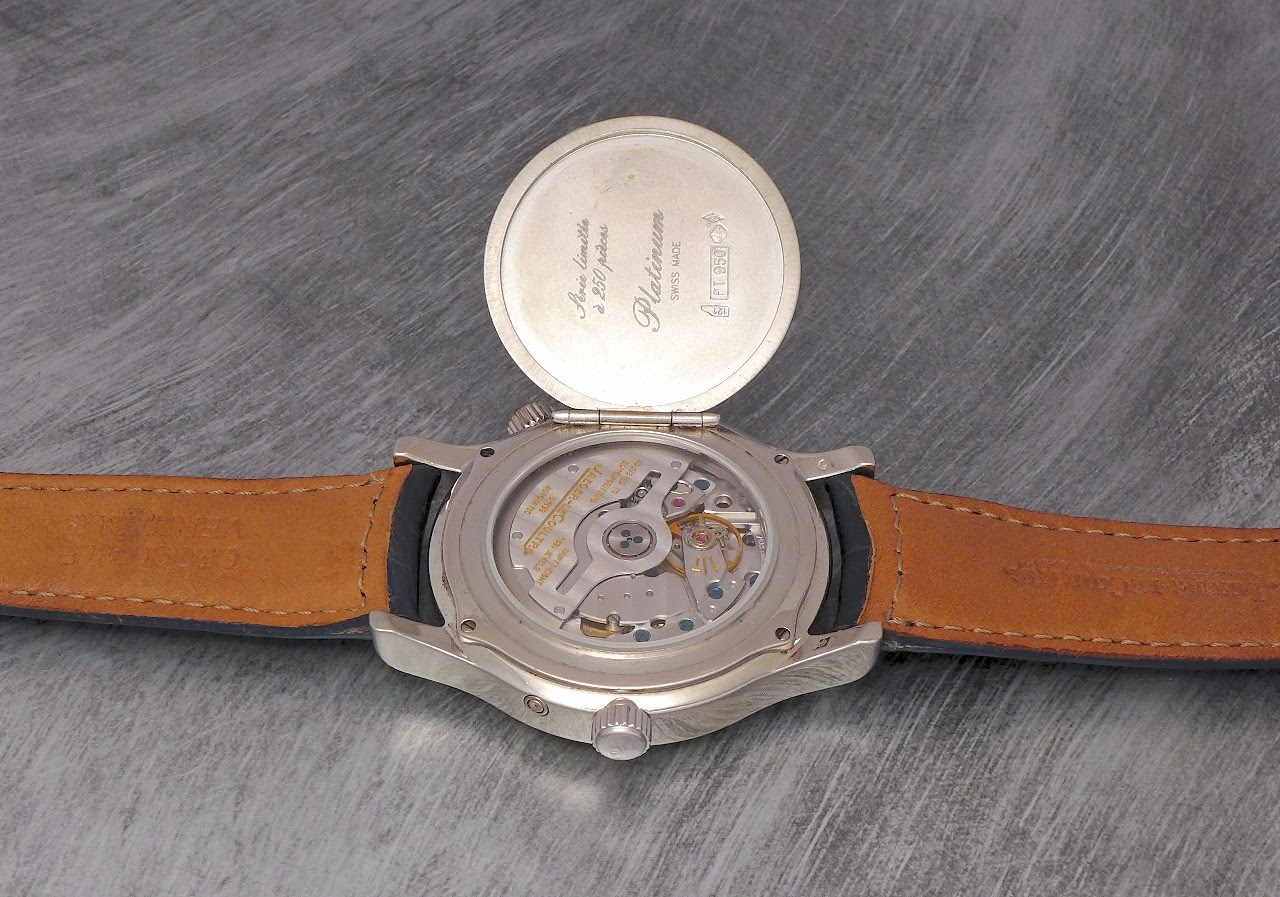 In 2011, a new version... With a silver dial, and, some years later, in black, with a steel bracelet: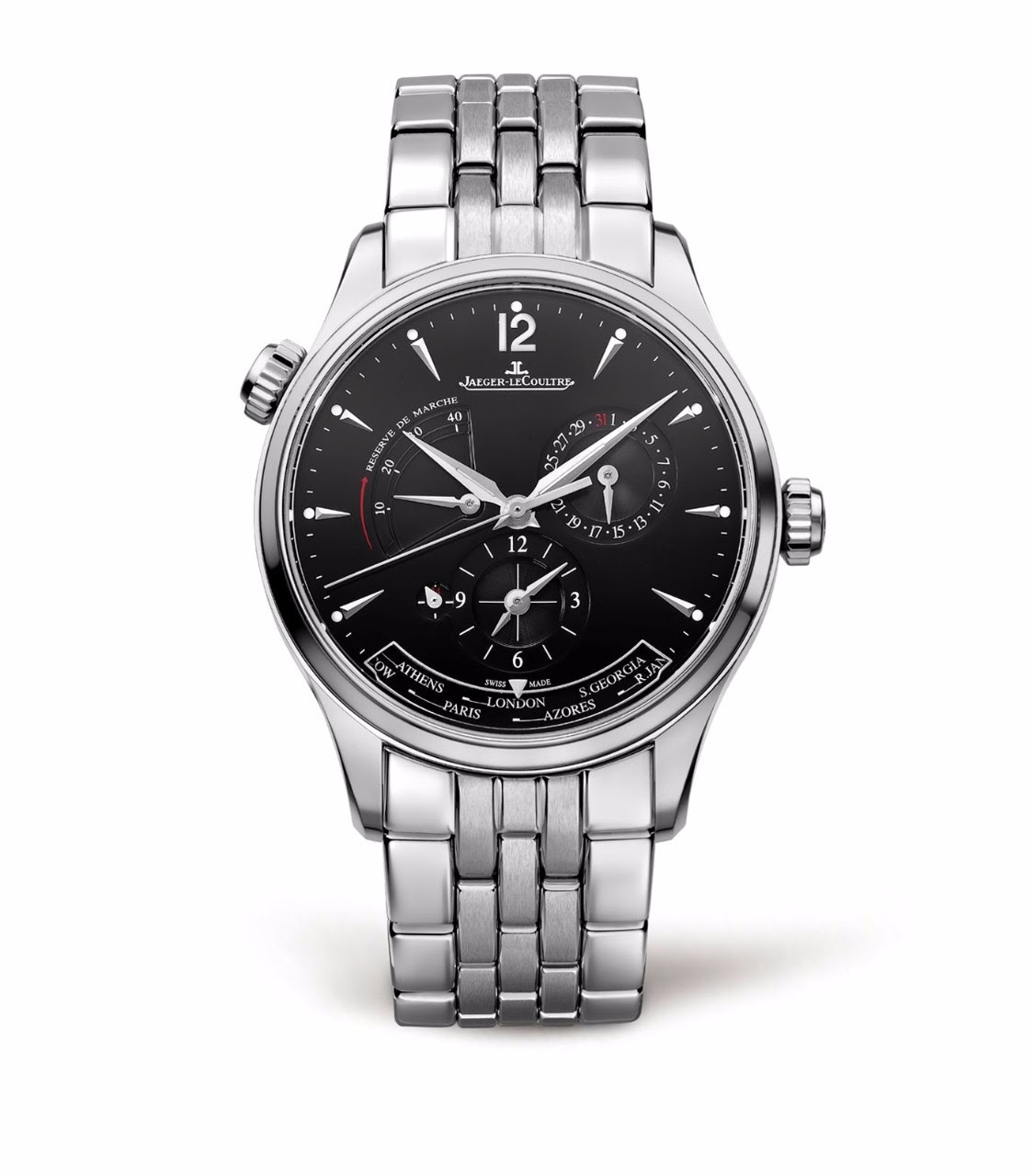 And, in 2017, the Sector dial, simplified, without date nor power reserve: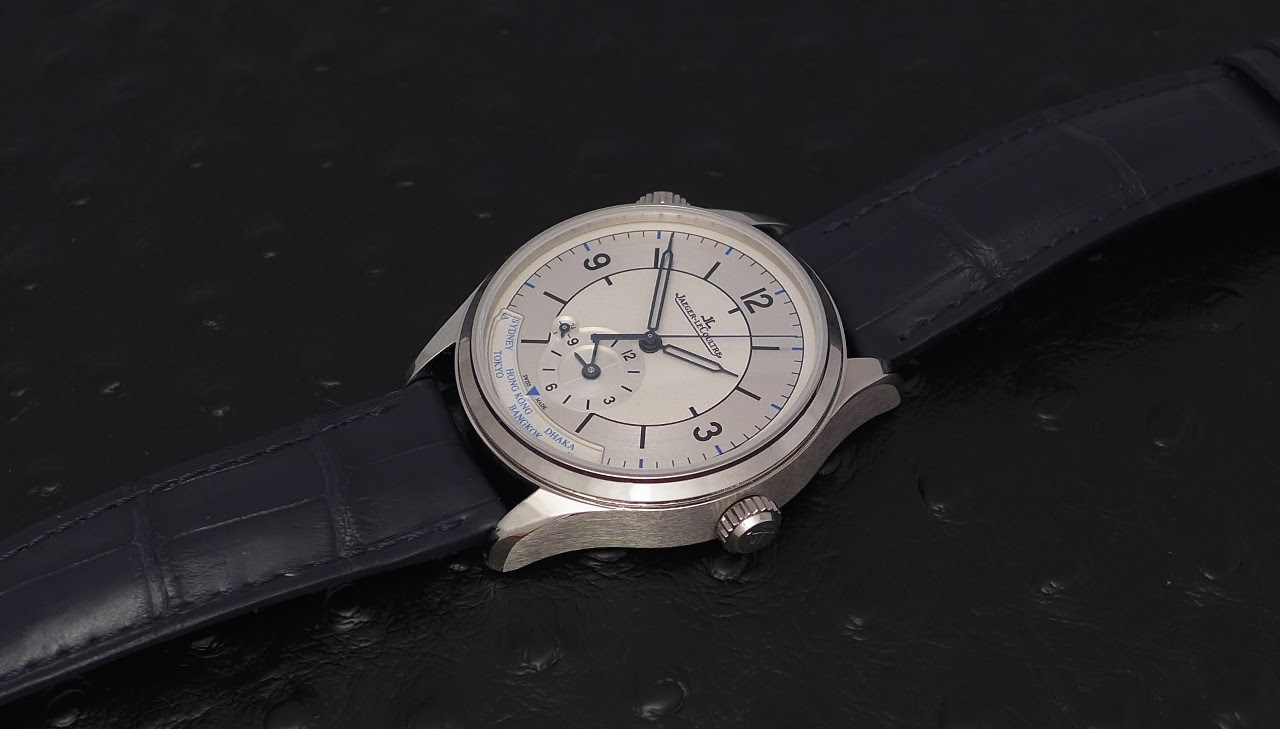 We could think that having 3 evolutions in different metals ( colored gold, white gold, platinum and steel ) with different dials ( grey, black, silver, blue, sector ) would have already be enough.
But with Jaeger Lecoultre, it is never enough.
The Geographique complication has been used with different cases, such as the Reverso, in 1998: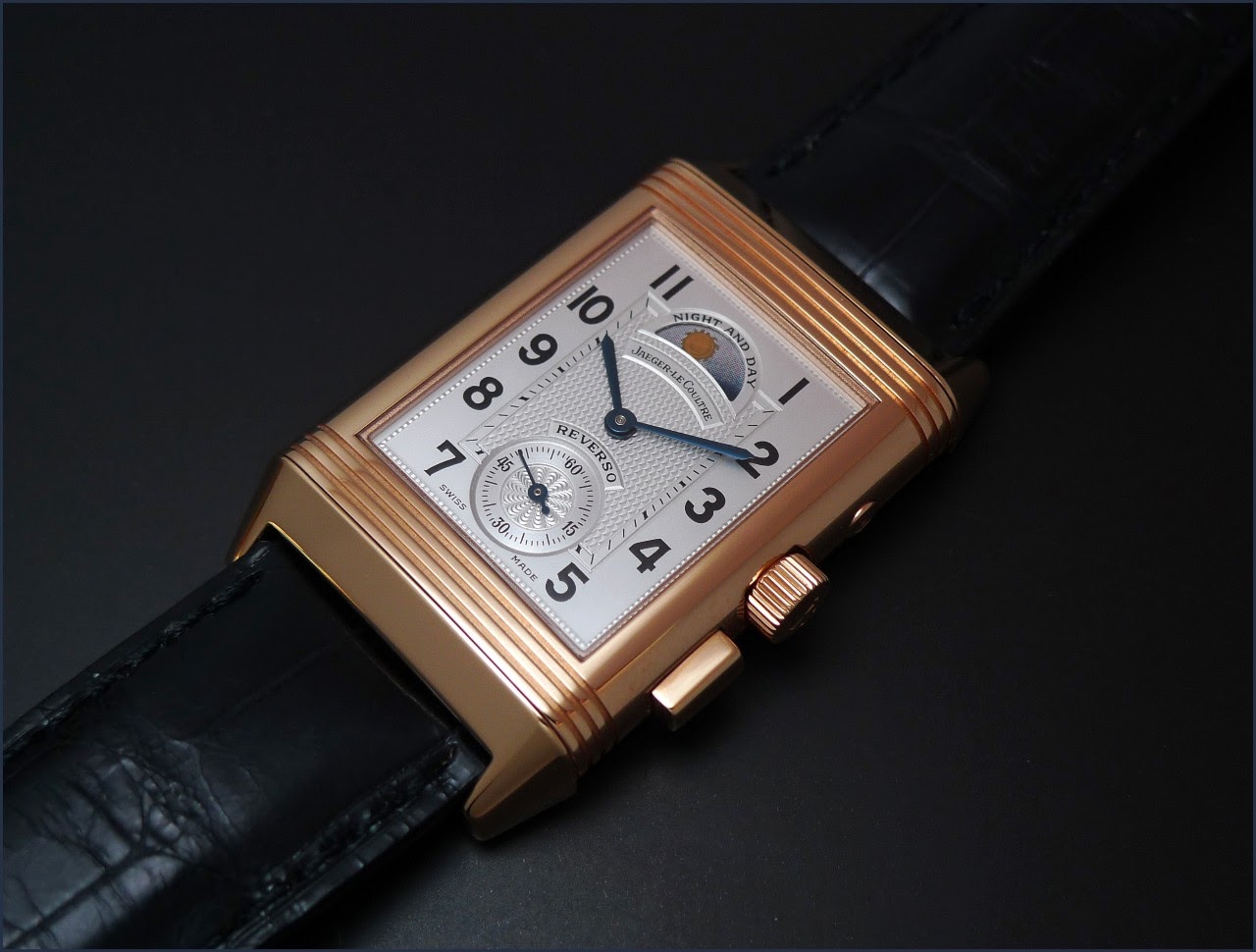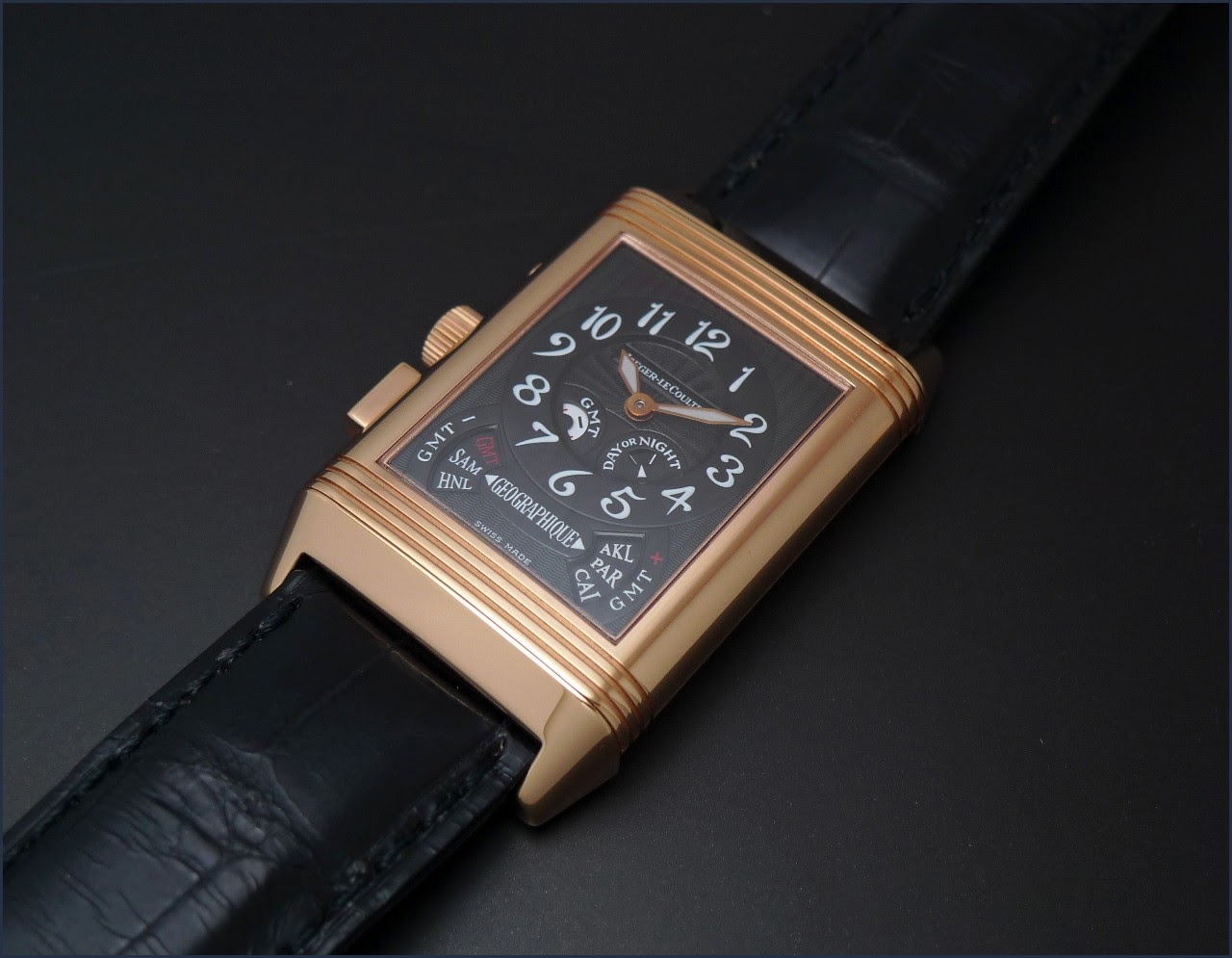 The Master Compressor Géographique, in 2002: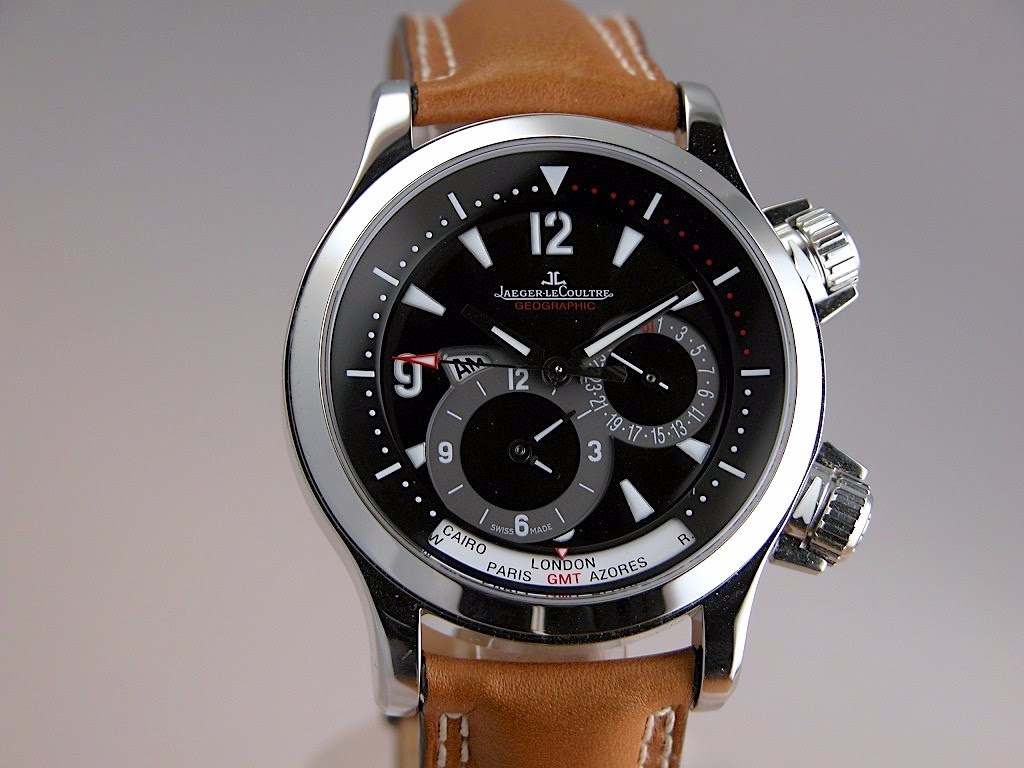 The Master Compressor Diving Géographique, adding a mechanical depth gauge to the Géographique complication in titanium, in 2006 / 2007, then in 2009, in rose gold ( Navy SEALs Alarm edition ) :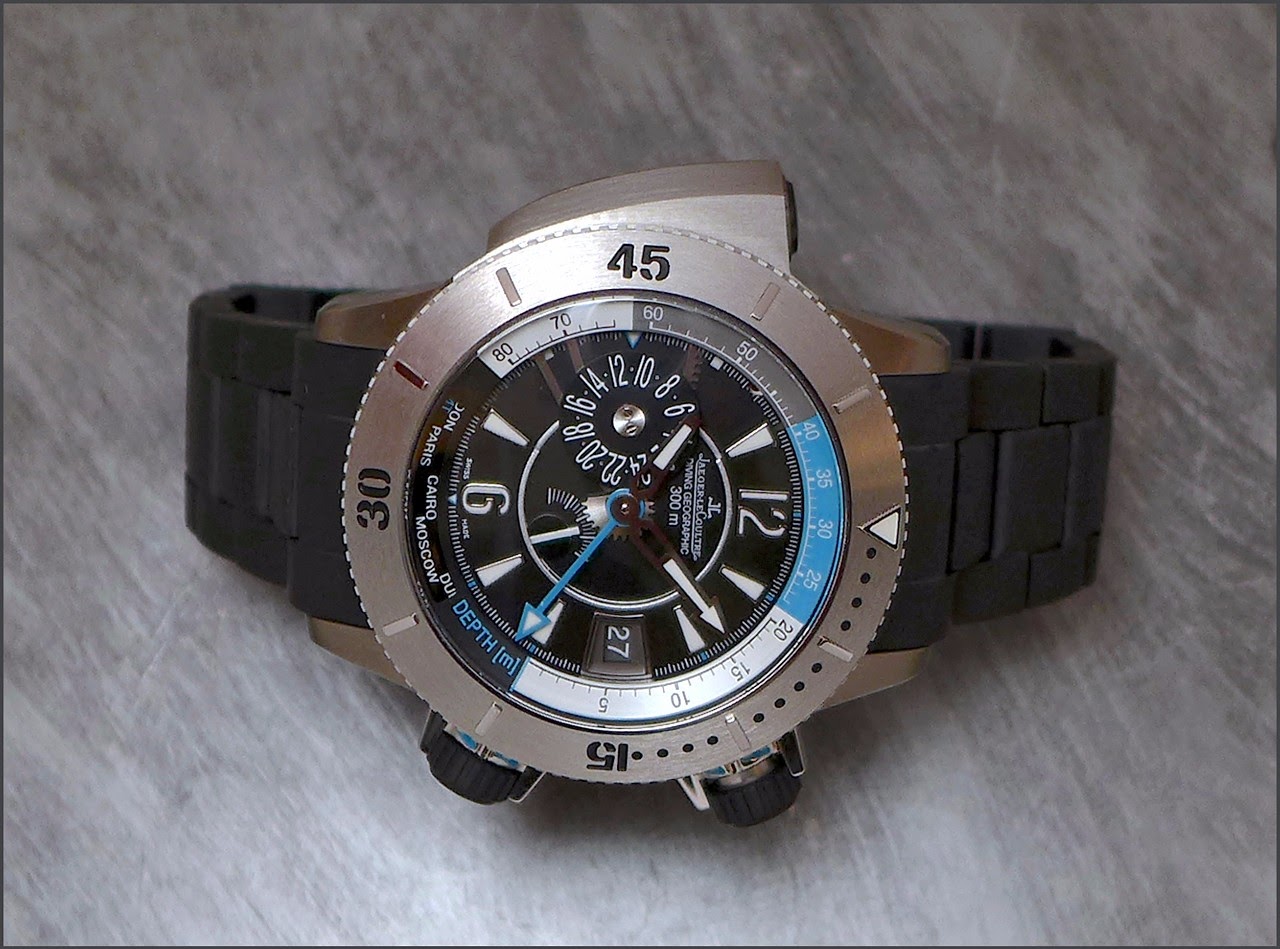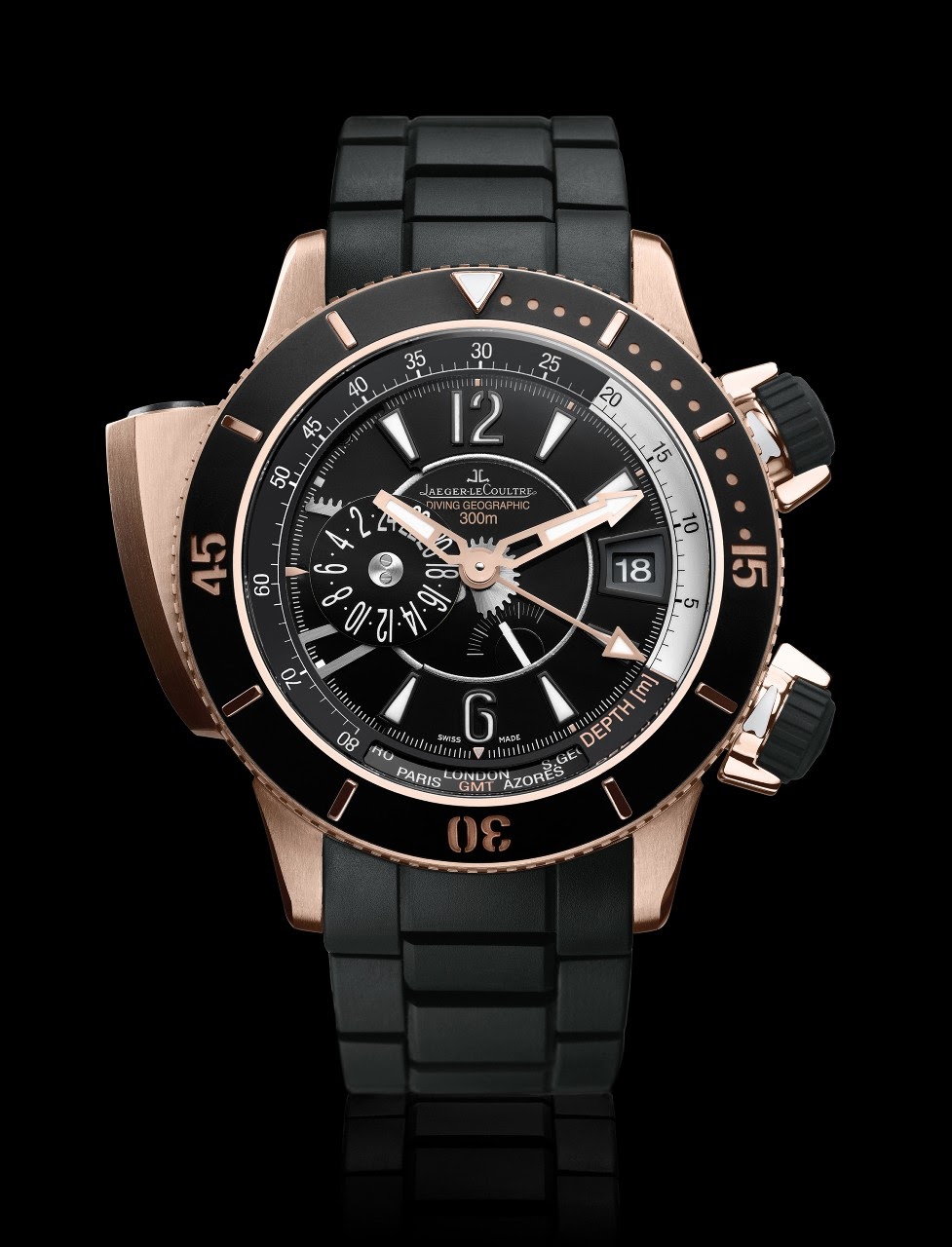 And last, but maybe not least, the Polaris Geographique World Time, issued in 2018, in steel, in a limited edition of 250 pieces.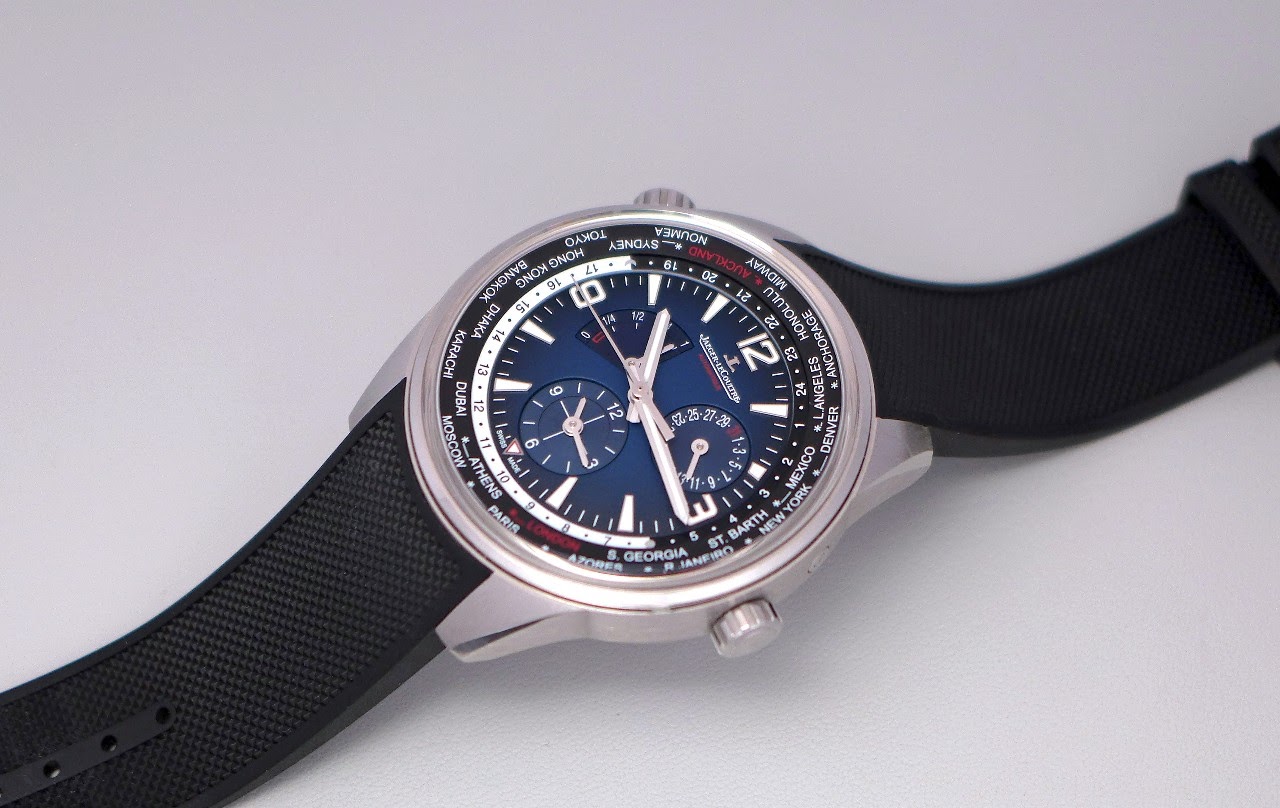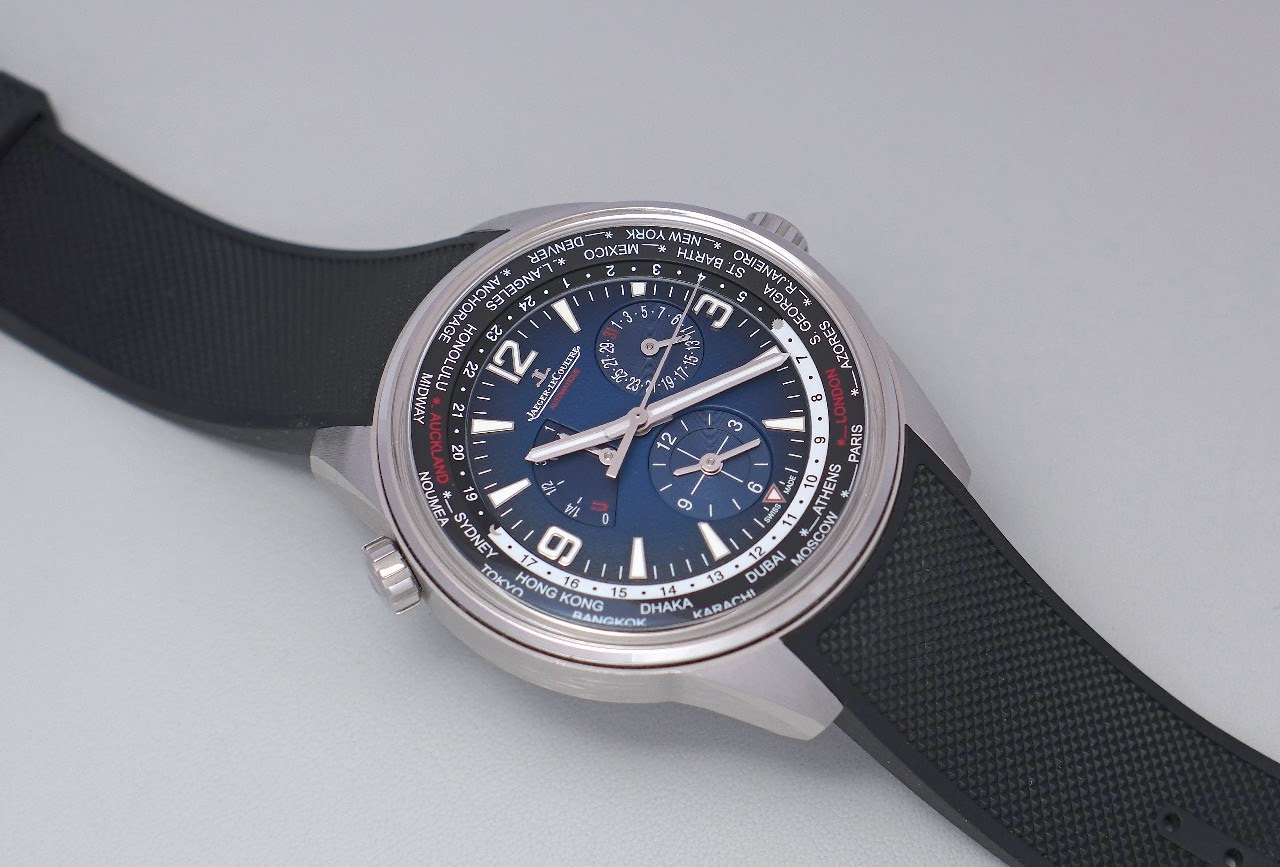 Who else can achieve that?
Who will complain, too?
As I said, this is one of the many example showing that Diversity is in Jaeger Lecoultre DNA.
We'll see that we can say the same with other complications, such as Minute Repeaters, Perpetual Calendars, Tourbillons and so on...
That's why I have a lot of admiration for this brand.
Best,
Nicolas