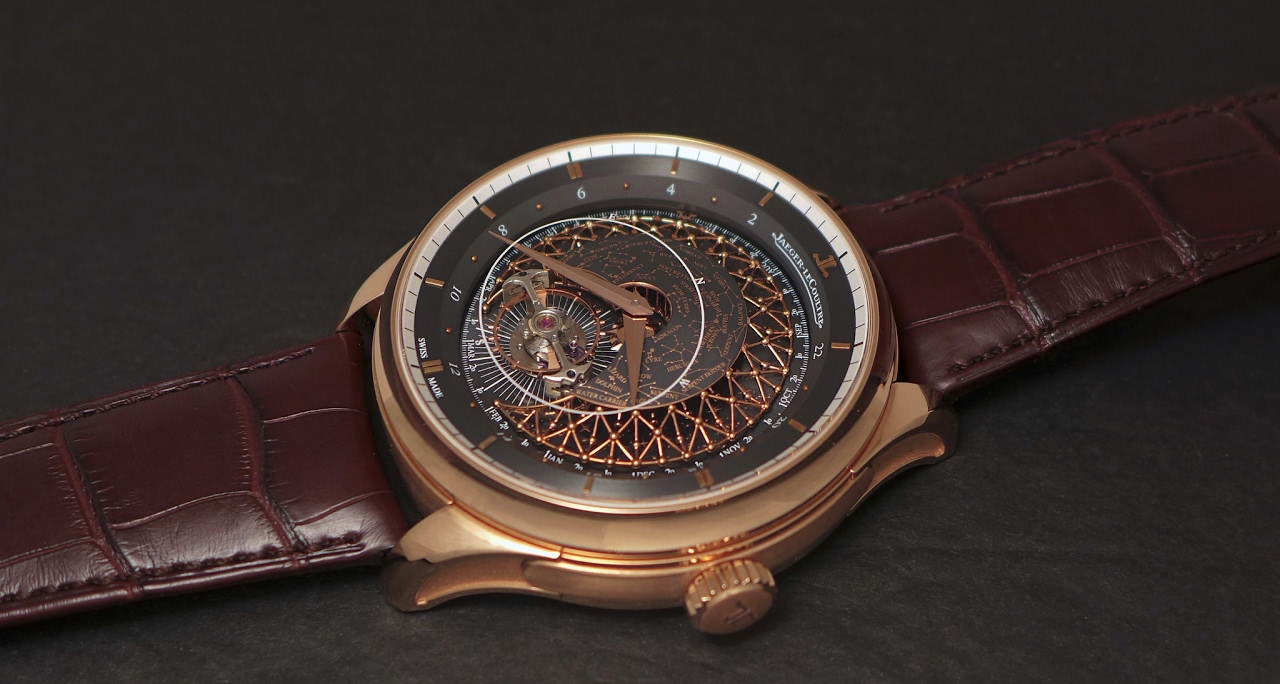 I wrote an article on the Master Grande Tradition Grande Complication 2020 Edition, some months ago. Here is the link to the thread:
I was impatient to see it in the real life, to judge the benefits of the new case and the sound of this watch.
Without surprise, the sound is as good as the former models, rich and powerful, which is a true challenge. I consider the 2015 Master Grande Tradition Grande Complication edition as one of the best sounding Minute Repeater I've ever heard, and this 2020 version is no exception to that.
Judge by yourself:
The parts which really change are the new case, inaugurated with the Master Grande Tradition Gyrotourbillon 5, past year, and the dial.
Jaeger Lecoultre revisited the case, first launched in 2010, for the better. First in 2015, then this year for this watch. Ans it is a very good thing. Indeed, the 2015 edition was a first step towards elegance, and the 2020 goes even farther.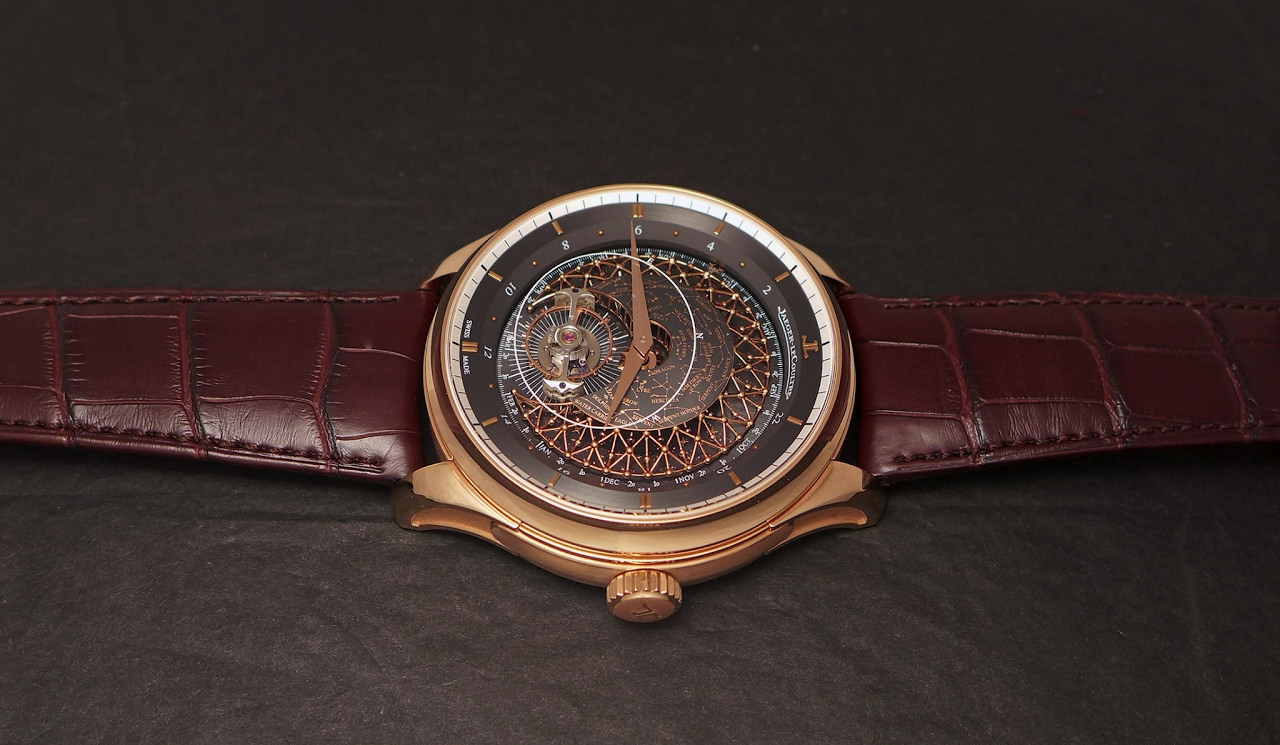 The second point is the dial. The concept is the same, a combination of an orbital flying tourbillon, a celestial chart, and a minute repeater. But the decoration of the dial has been revisited with the addition of a delicate filigree. I wondered if the filigree wasn't too disturbing, in that sense that it could spoil the sky chart. I had my answer when seeing the watch in the real life.
It is absolutely not disturbing, at least in my opinion, It is just more exquisite.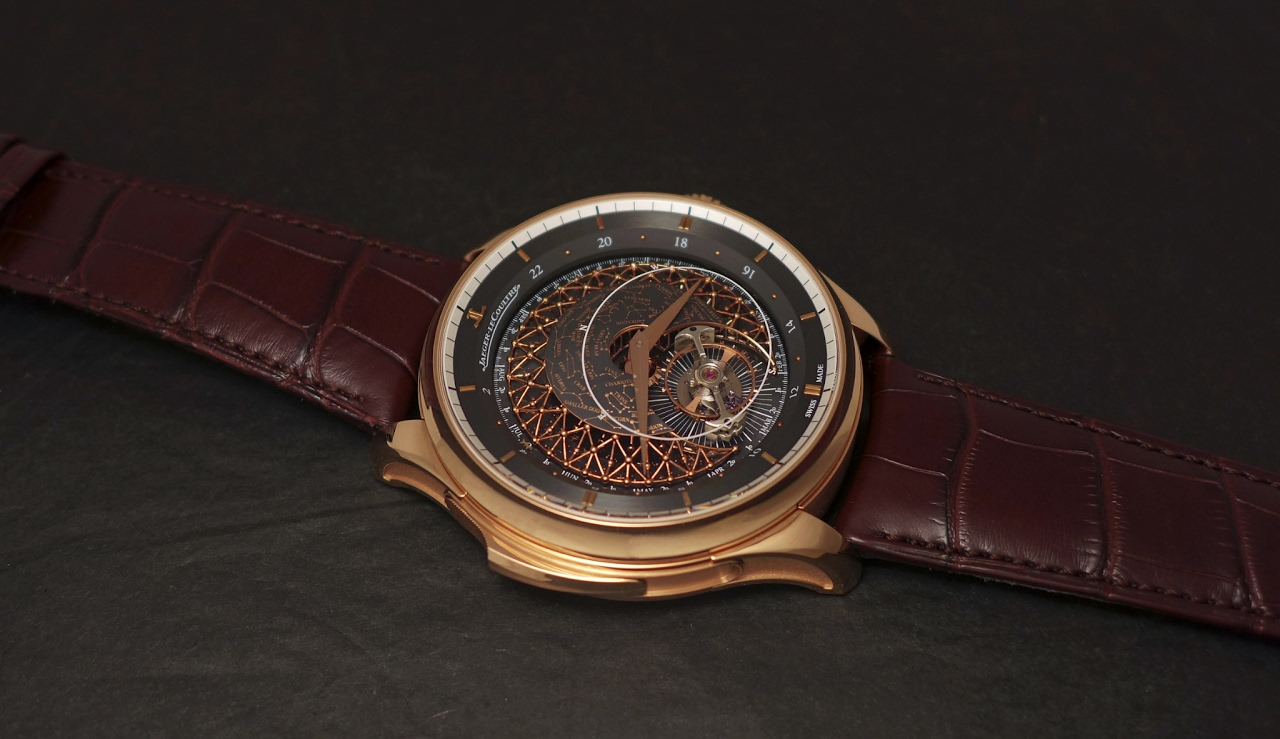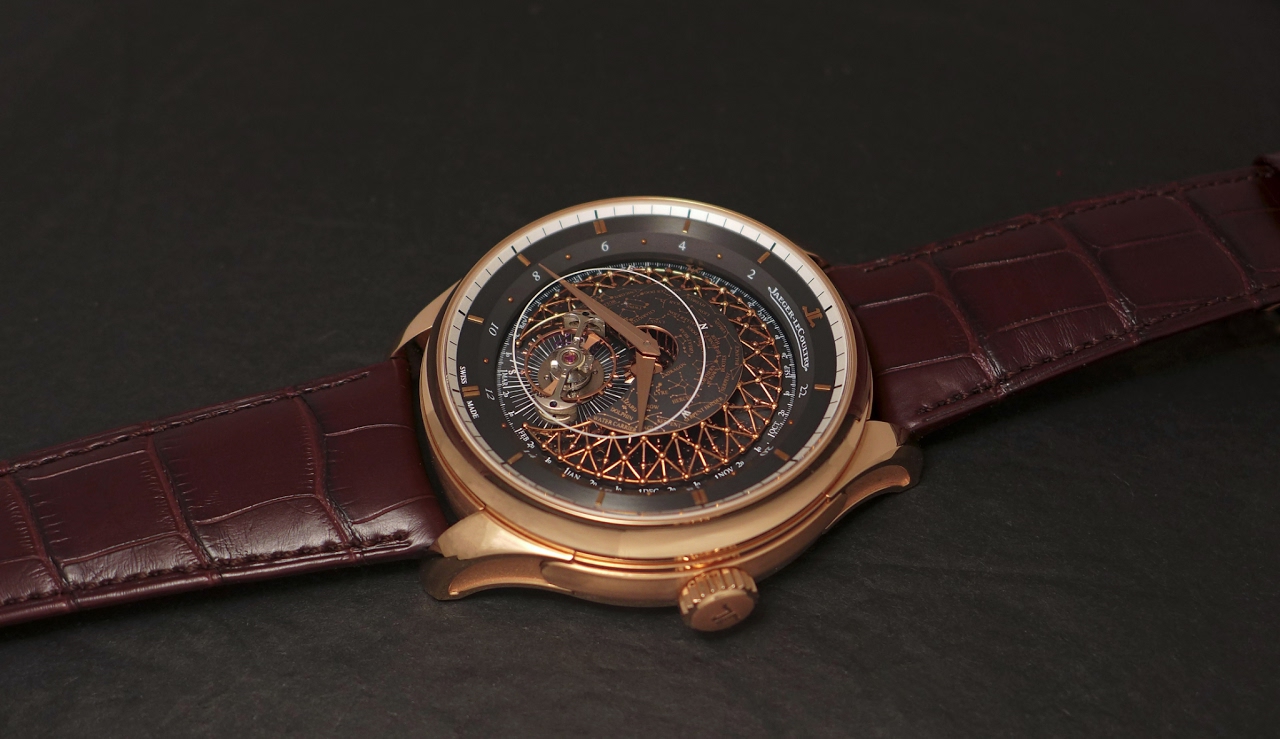 There is still one point I absolutely regret on this watch: The fact that we don't have the choice of the metal. IF you don't want a jeweled version, you have to opt for the rose gold. Indeed, there is a white gold version, but with diamonds.
Here is the photo: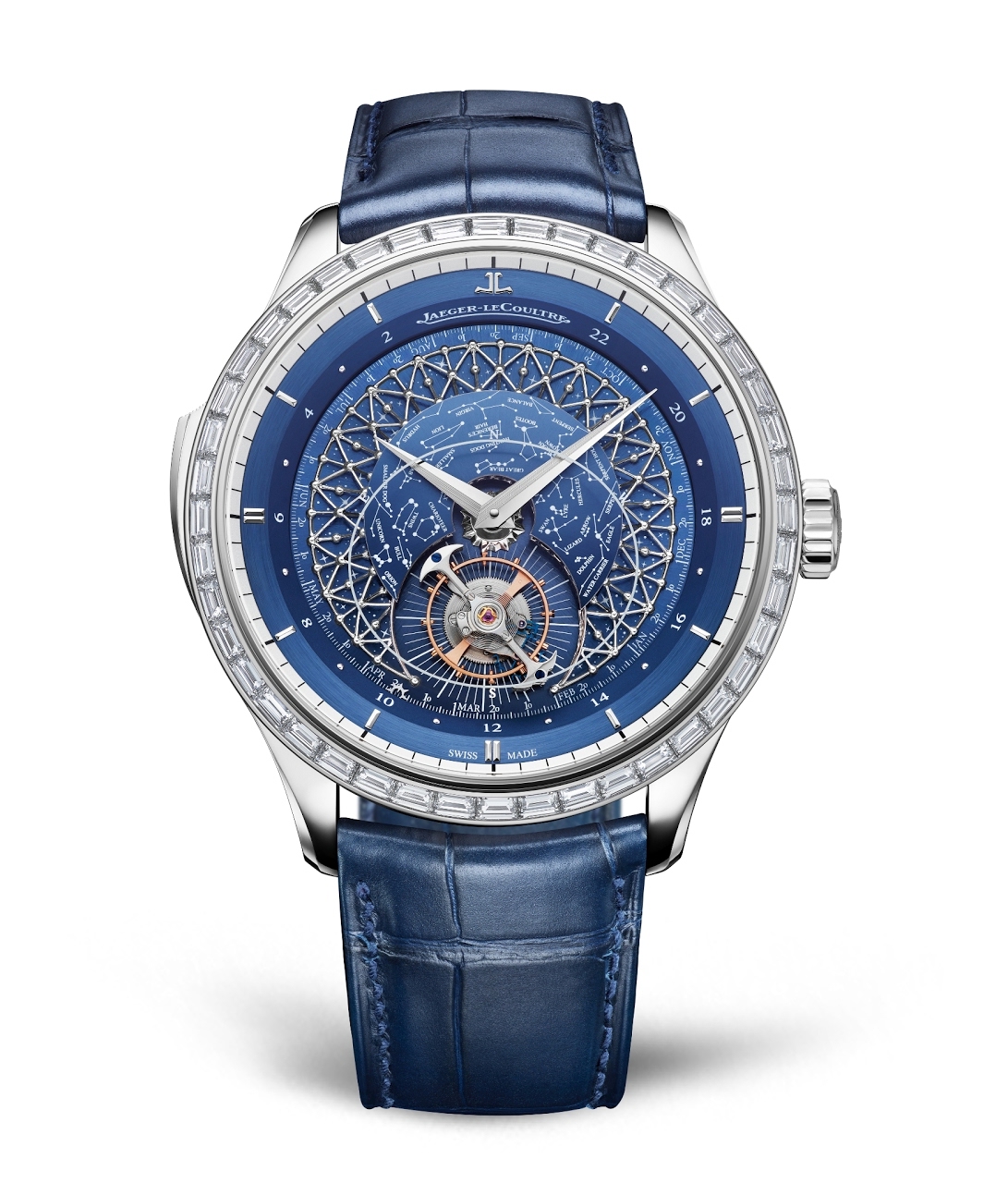 Can you imagine it without jewels? THAT would be my absolute favorite version!
The movement doesn't change, it is the Cal 945 which is manual winding, with a power reserve of 40 hours, pretty nicely decorated and finished, made of german silver.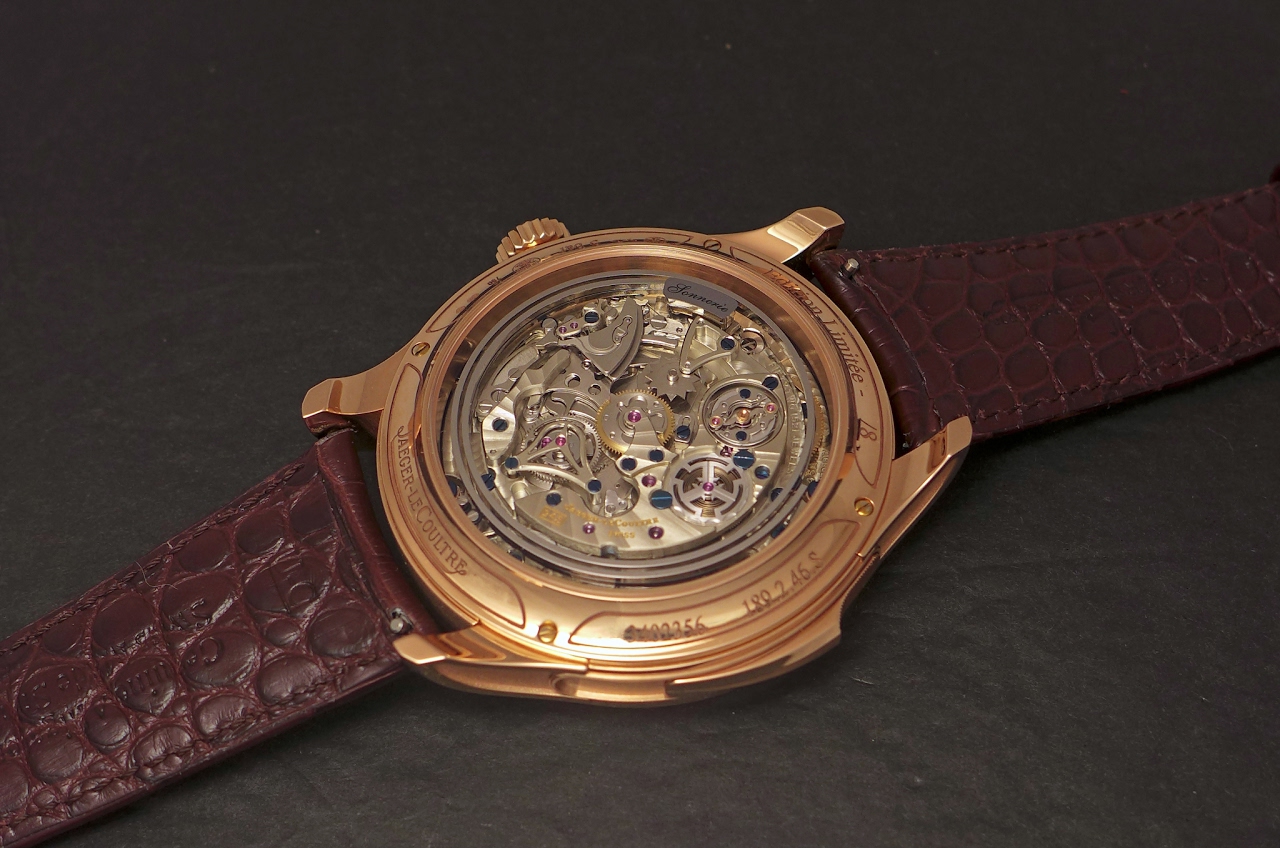 There is another point which is a mystery to me: If I can understand the fact that the Manufacture limited to 8 pieces the jeweled version, I still wonder why they limited to the same number of pieces the rose gold edition...
Looking forward to reading your comments and thoughts,
Best.
Nicolas