When we look back at the Jaeger Lecoultre Catalogue, the Master Minute Repeater in titanium was, in my opinion, one of the most thrilling releases, in 2006, two years after the wonderful Master Gyrotourbillon One, and one year after the Master Minute Repeater in platinum.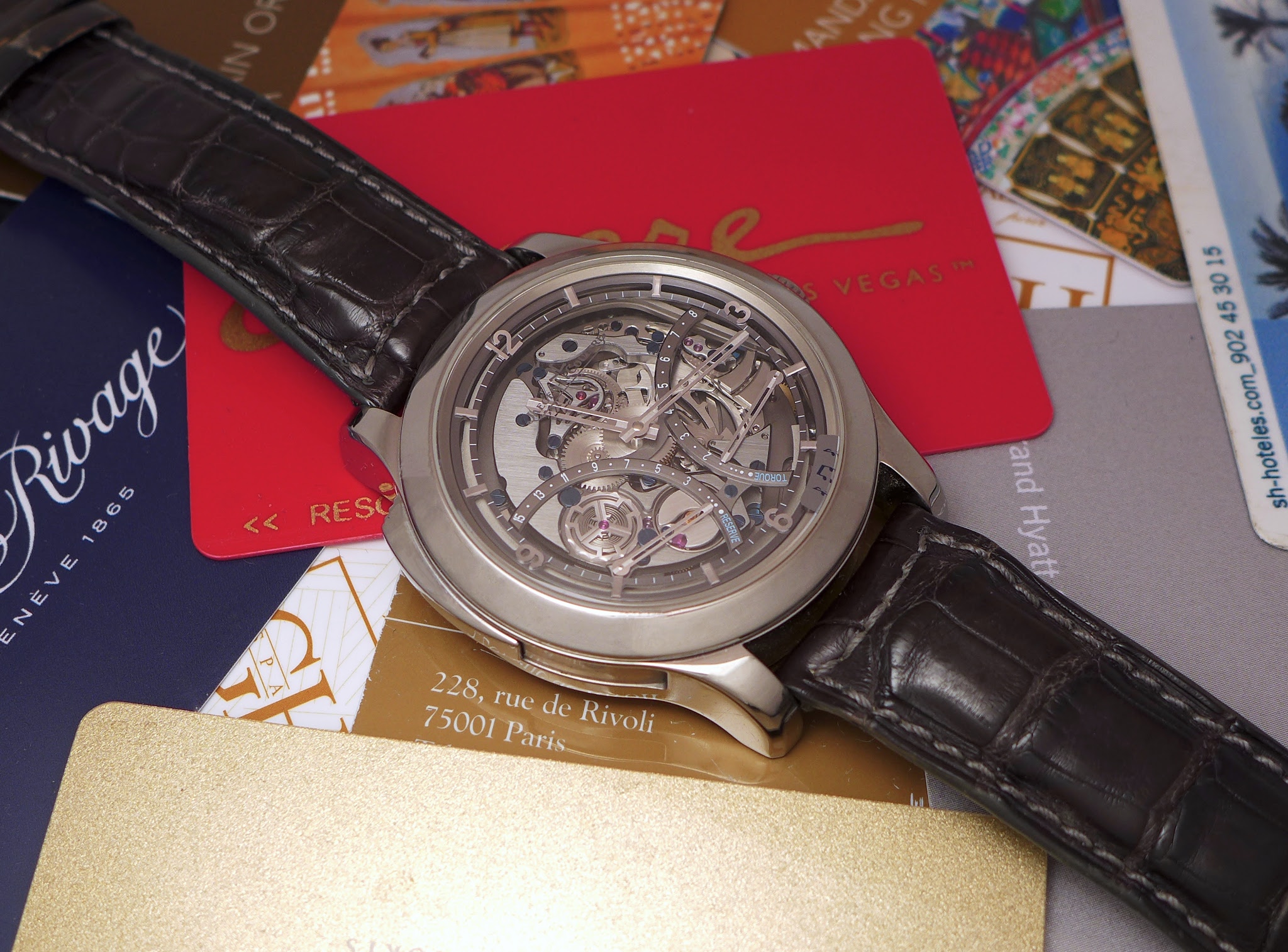 To be honest, I was in awe when I saw the Gyrotourbillon One introduced in the catalogue, but I was even more impressed with the Master Minute Repeater in platinum. Of course, the Gyrotourbillon One is horologically superior ( if we accept to compare apples and oranges ) to the Minute Repeater, but at that time, the Minute Repeater moved me more, at the point it eclipsed the " crazy tourbillon " in my heart and mind.
But when the titanium version was unveiled, I was totally in love. I knew I had to get one, which happened on the 31st of July 2007.
Fifteen years later, this is one of my favorite modern Jaeger Lecoultre, along with the Gyrotourbillon One and the Duometres, especially the " à Chronographe ". And if I had to rank them, I would say Gyrotourbillon One first, Duomètre à Chronographe in second, and Minute Repeater, each of them being, at least for me, a pinnacle in their own category.
To sum my feelings on this Minute Repeater in Titanium, I would say that it is a punk rocker chiming watch. Loud, rich, young, mad, and rebel. Jaeger Lecoultre revisited with a lot of talent a classic complication, and in such an innovative way, with its 15 days power reserve, a torquemeter, its polished titanium grade five case and its gongs welded to the sapphire.
Till now, it is unrivaled.
Ok, with time passing, the case is a bit outdated, especially when you compare it to the current offers, and the time is not easy to read, but a minute repeater is not made to be read, but to be heard. These reserves are not ruining my love for that piece, though.
There was one thing which this watch really deserved, though... A new strap. I always found the original one totally cheap, and was thinking about finding a much better one for a long time.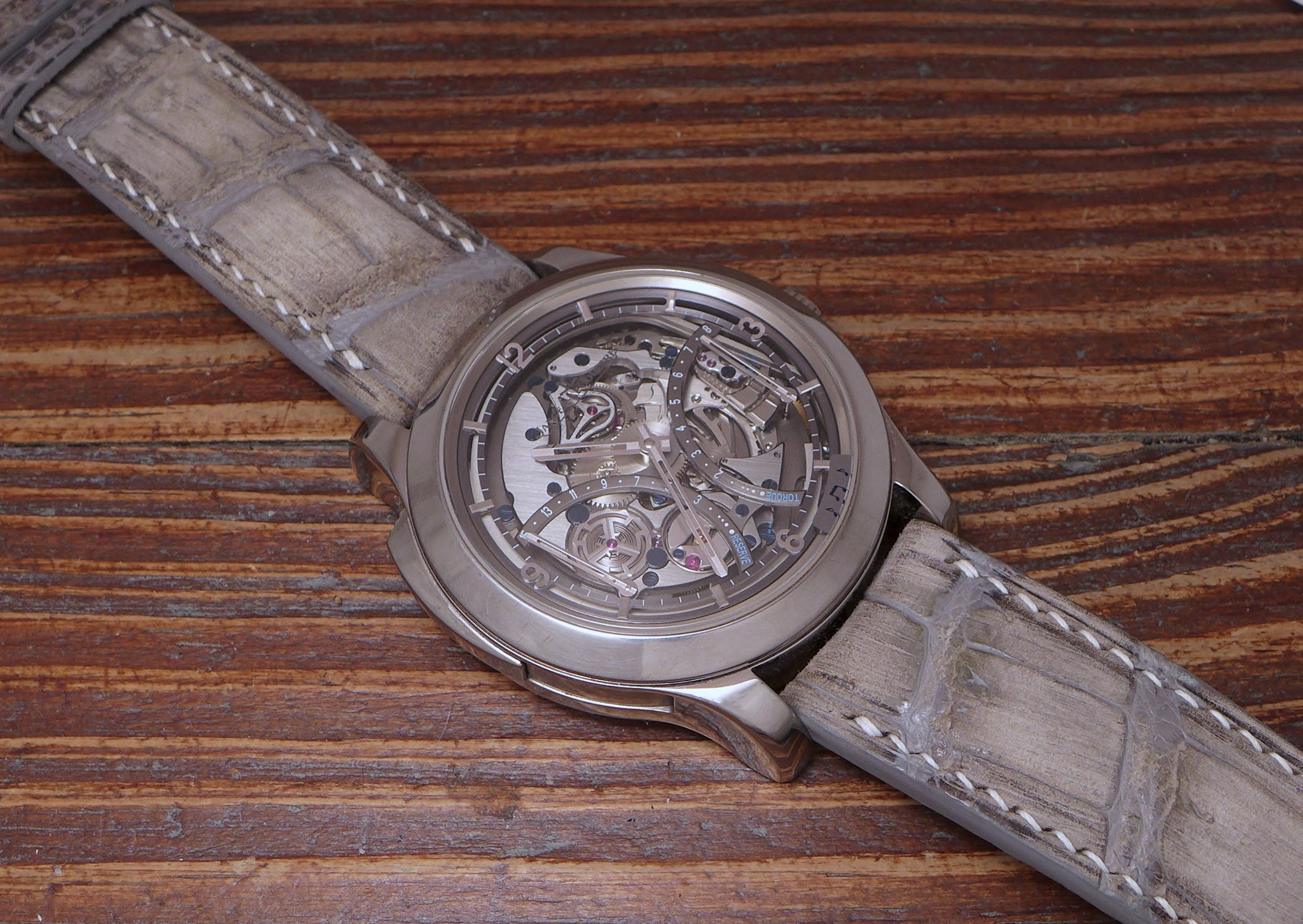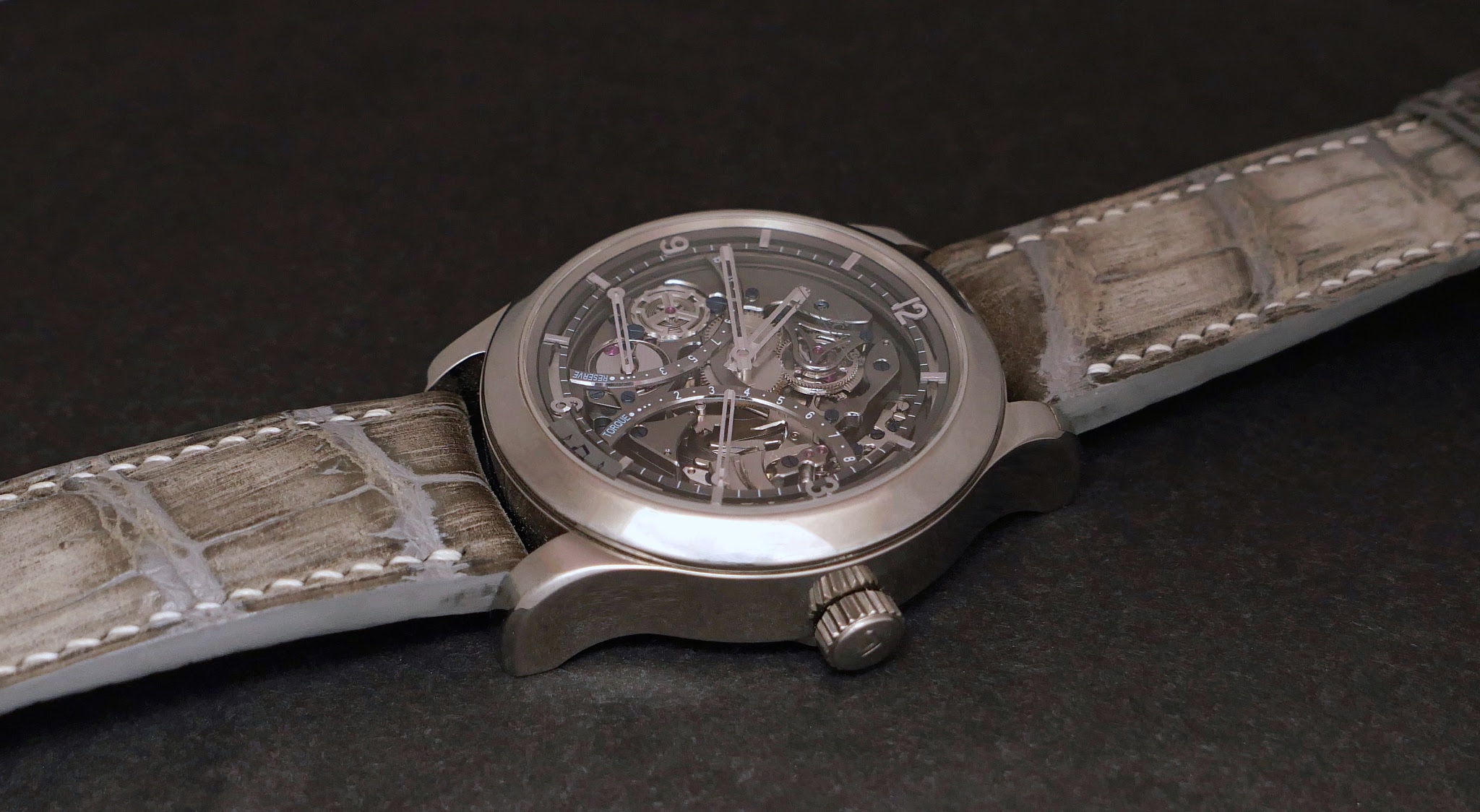 One of our good friends gifted me one, a very cool looking grey nubuck Alligator. After putting it on, it was evidence, this is THE strap for this watch. It fully matches the spirit of this crazy Minute Repeater.
An anticipated gift to celebrate its 15th birthday!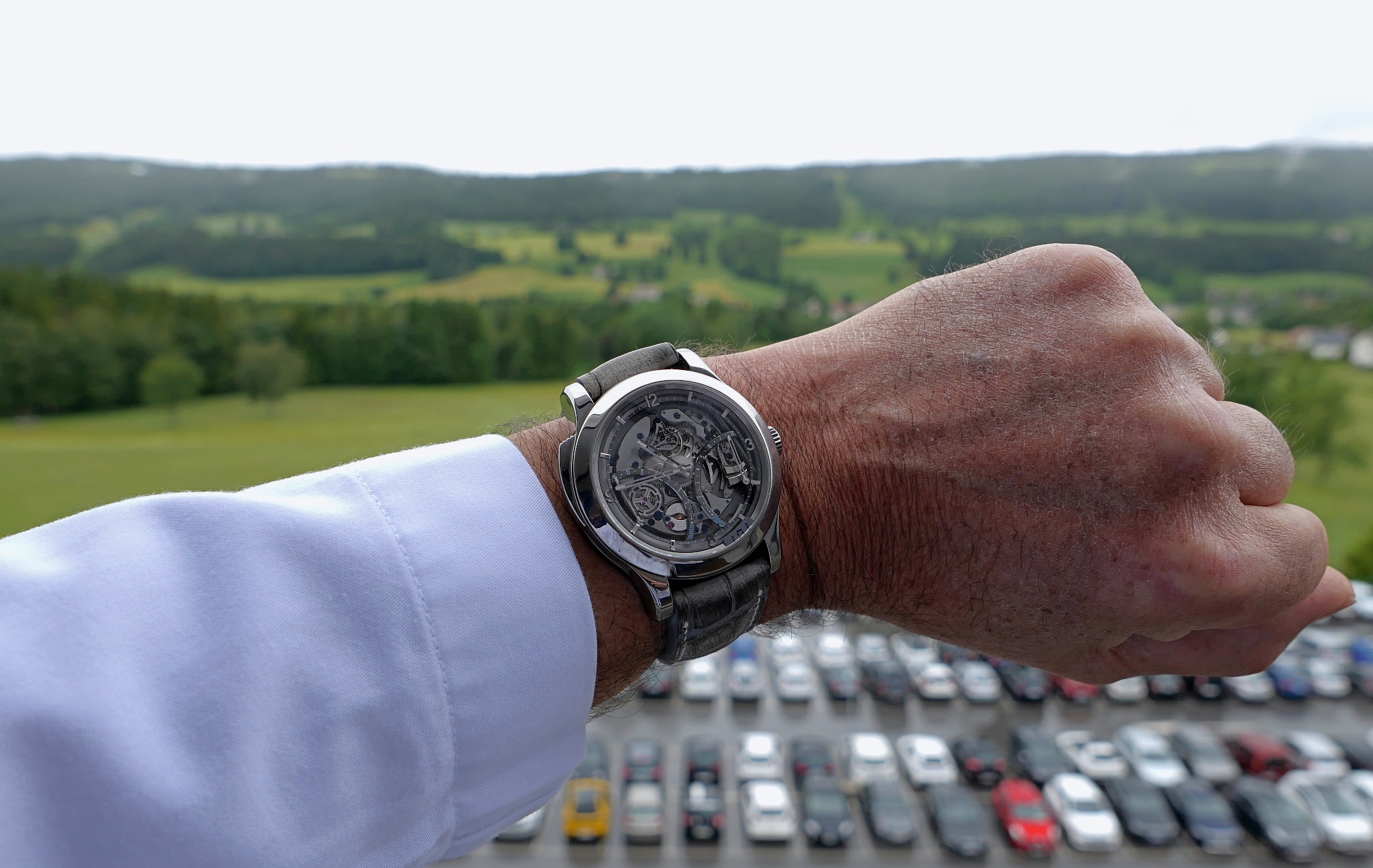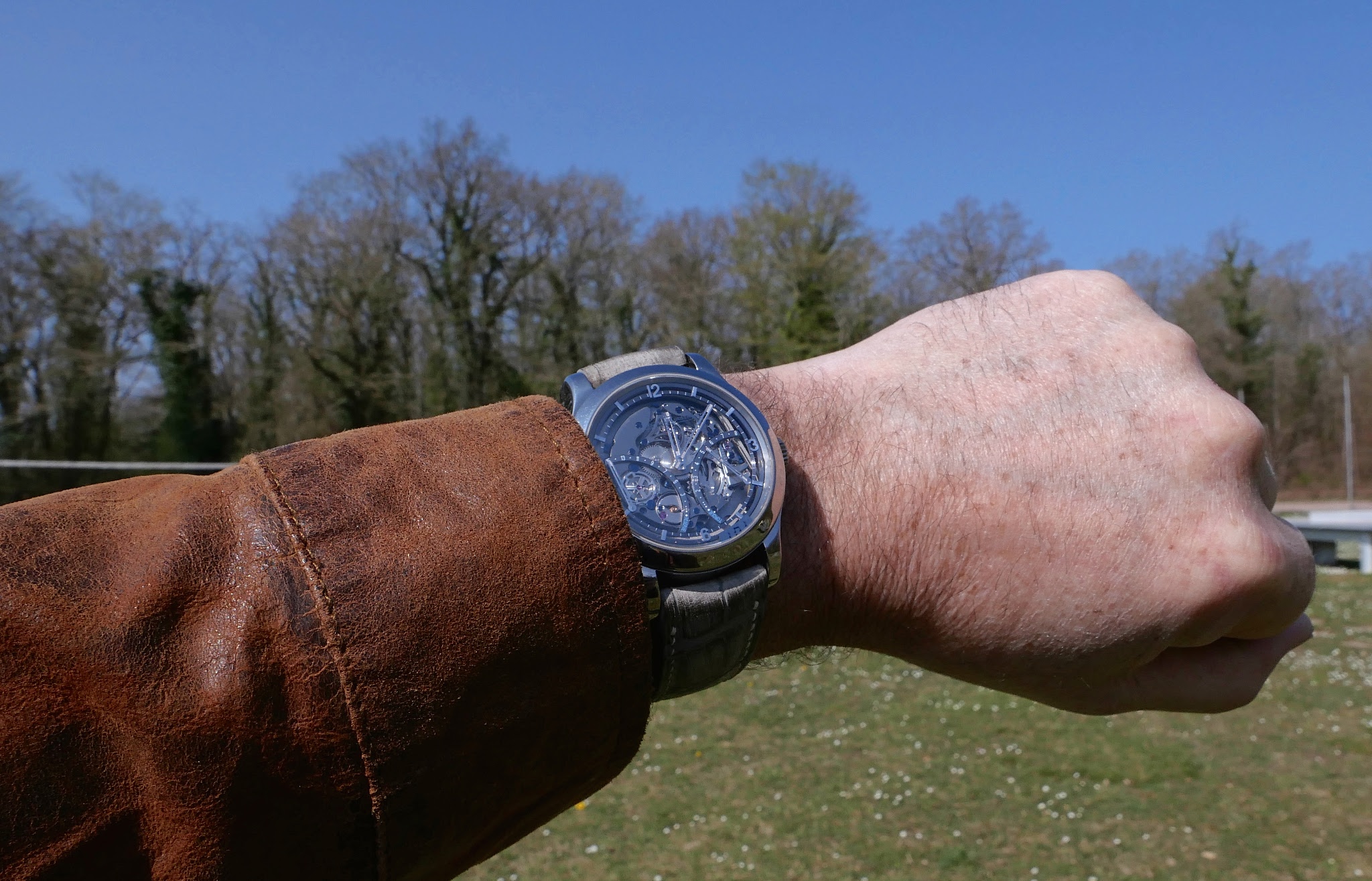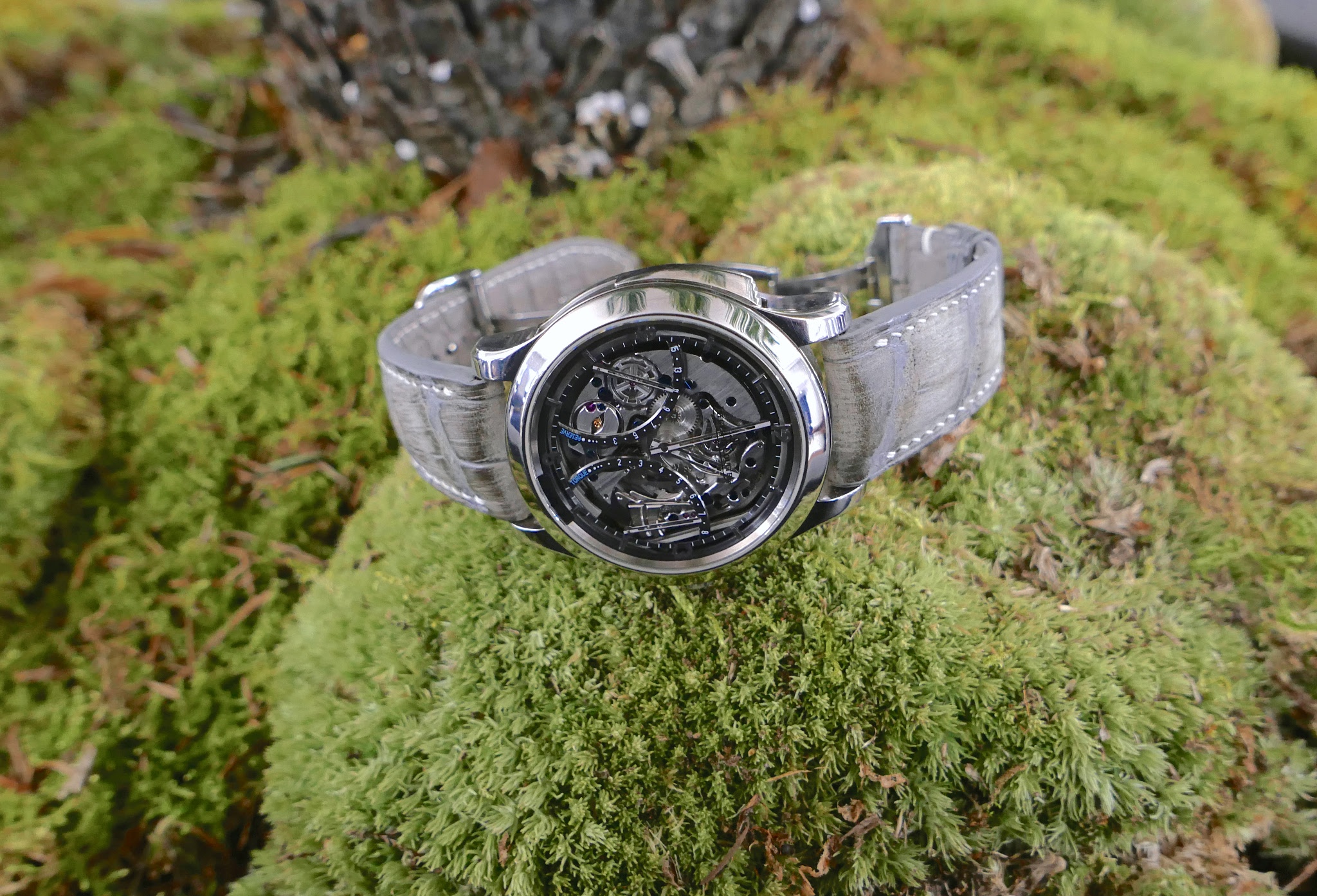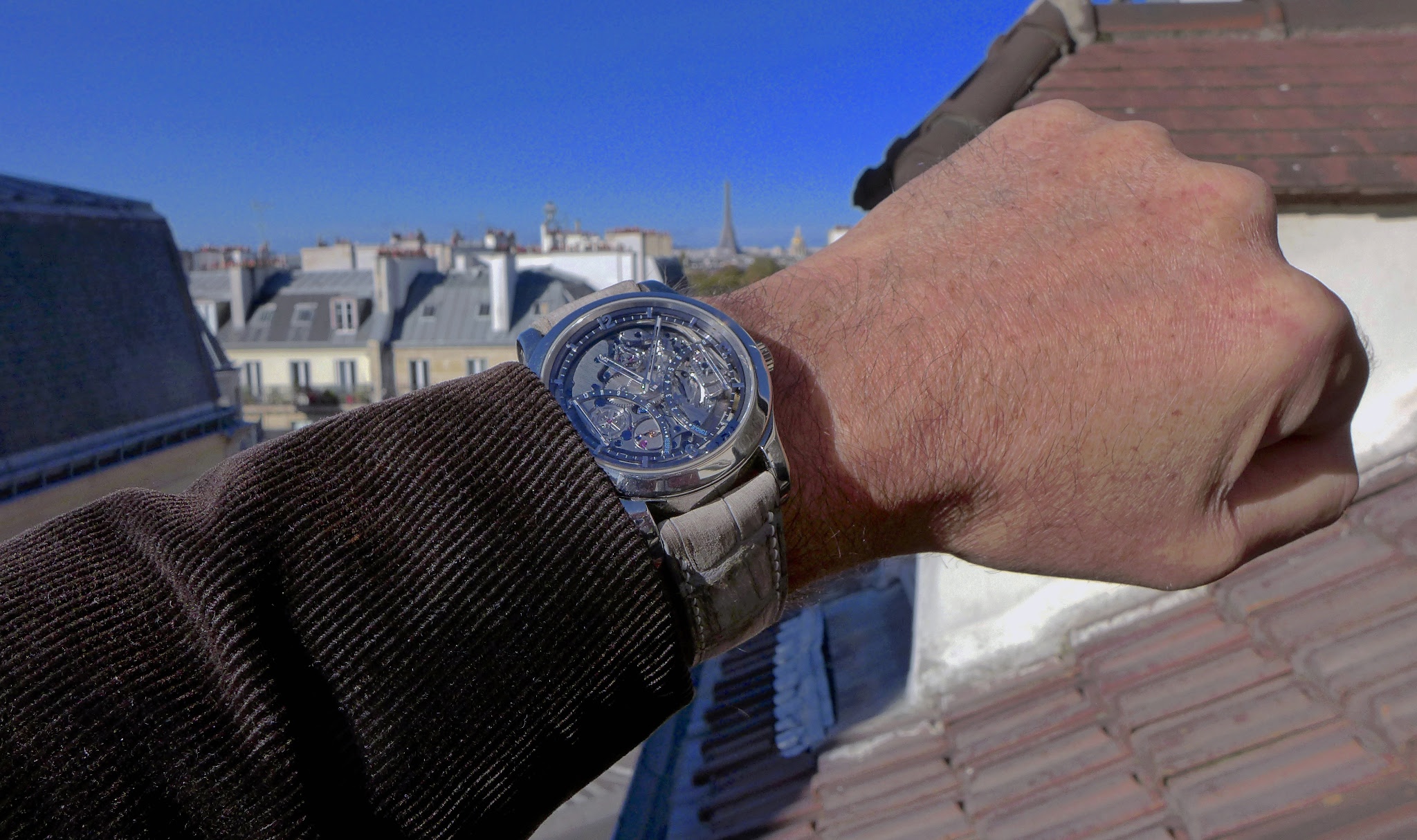 Long life to the " MMR Ti "!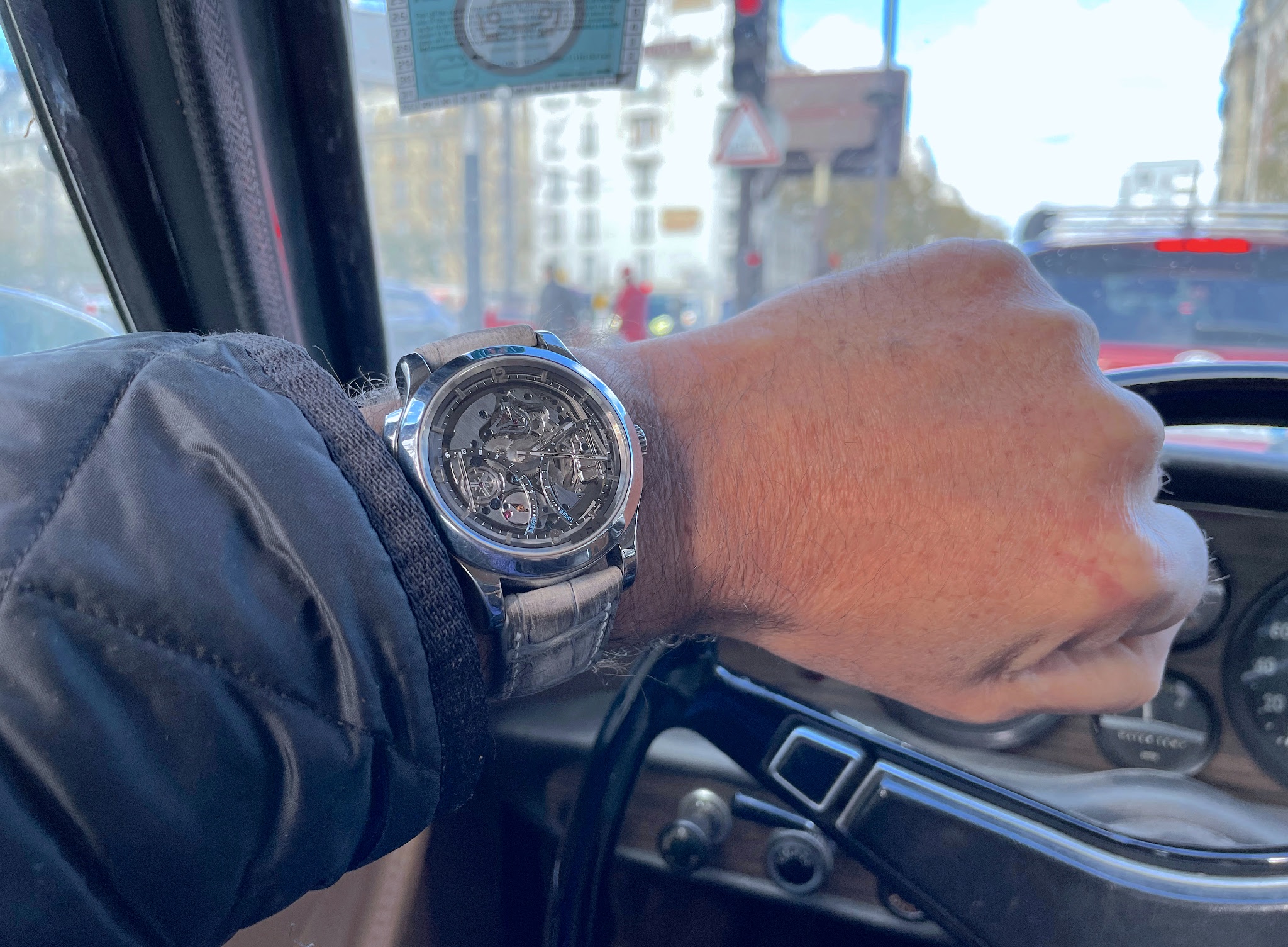 Best,
Nicolas