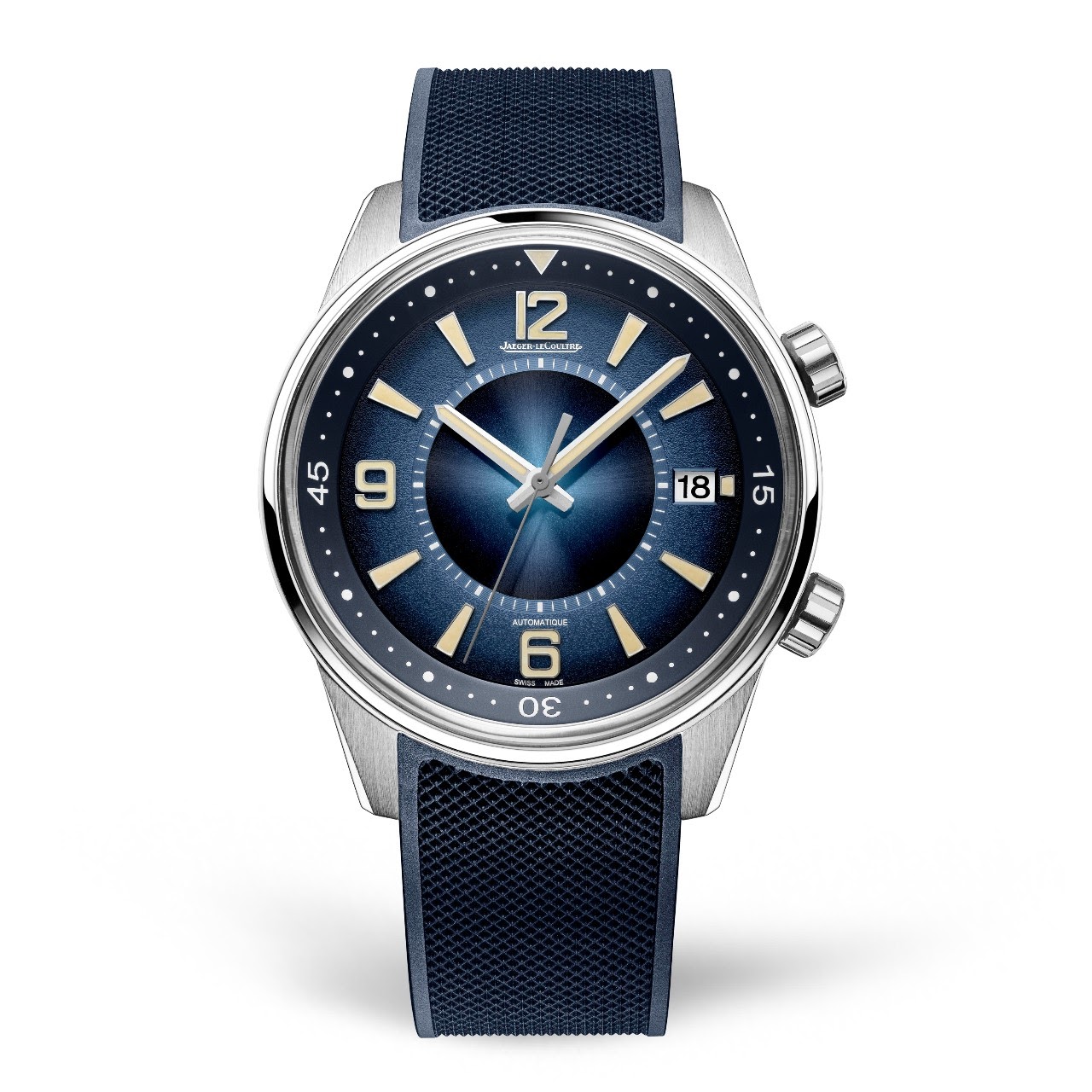 2018. Jaeger Lecoultre decides to give birth to a new line of watches, the Polaris. First were introduced the Polaris Automatic, the Polaris Chronograph, the Polaris World Time Chronograph, the Polaris Memovox 50th anniversary, The Polaris Date, and a bit later the same year, the Polaris World Time Geographic.
The 2018 Polaris Date: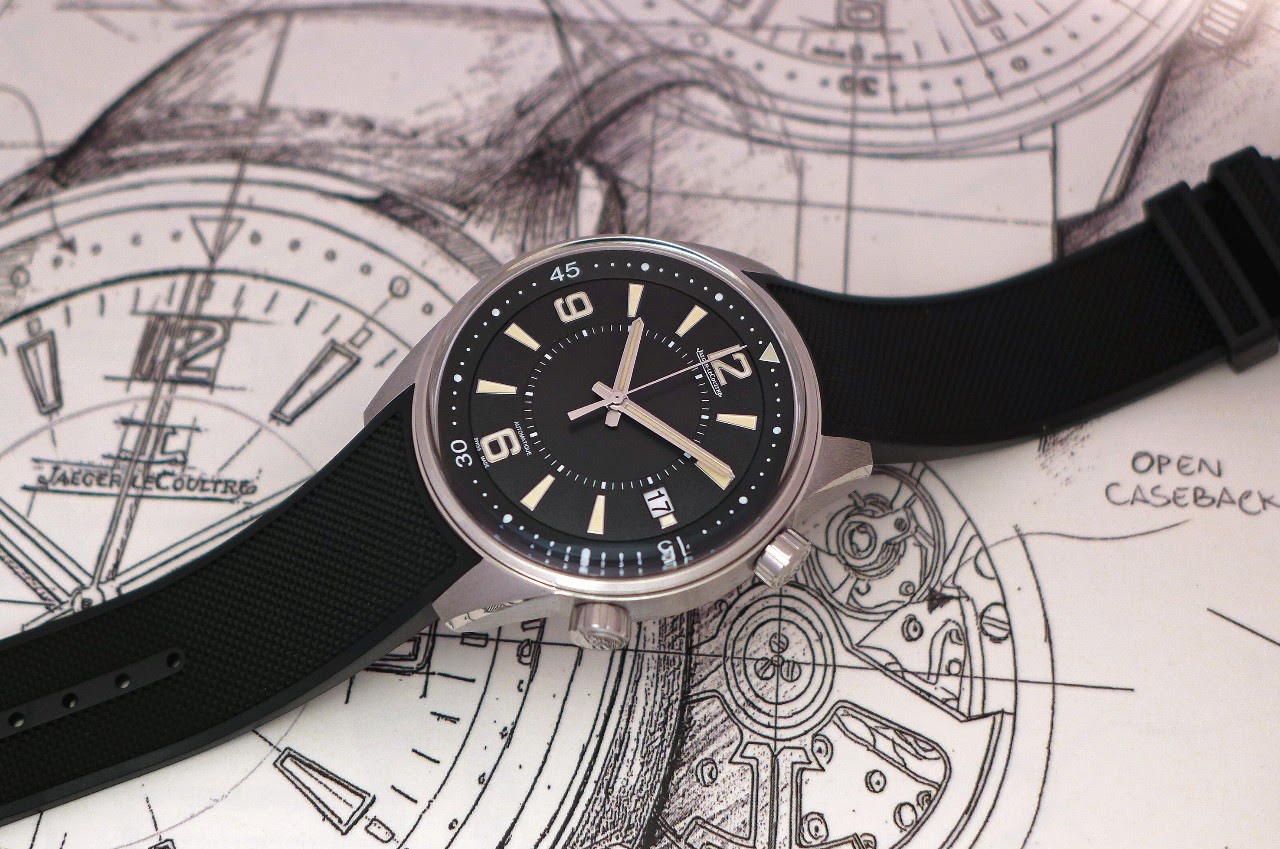 In 2019, Jaeger Lecoultre offers a new version of the Polaris Date. A new version, I should rather say a new dial. Those of us who loved the smoke blue dial of the Polaris World Time Geographic will be happy to see that it is also used in the Polaris Date, adding some coolness to the former black dialed model. The internal bezel is matching with a satined blue hue.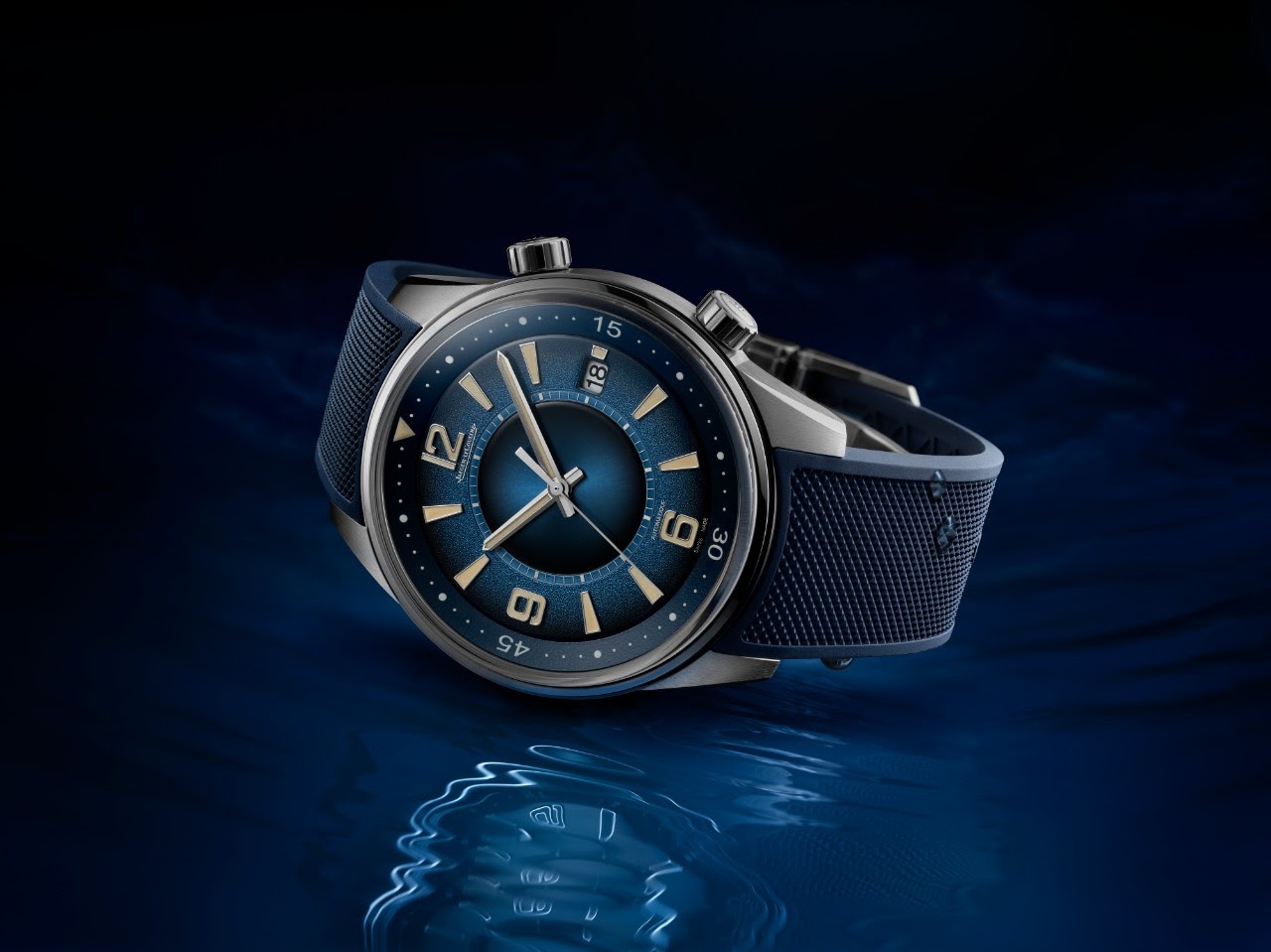 Black or Blue, it will be up to you to decide which one sings louder to you.
The rest is identical to the former model, the dimensions of the case ( 42 mm ), the same thickness, 13, 1 mm for the Date, which is thinner than the 15, 95 mm of the Polaris Memovox 50th Anniversary, and the movement, the Calibre 899/1, beating at 28, 800 vibrations per hour and offering a quite short power reserve of 38 hours.
Picture of the Cal 899/1: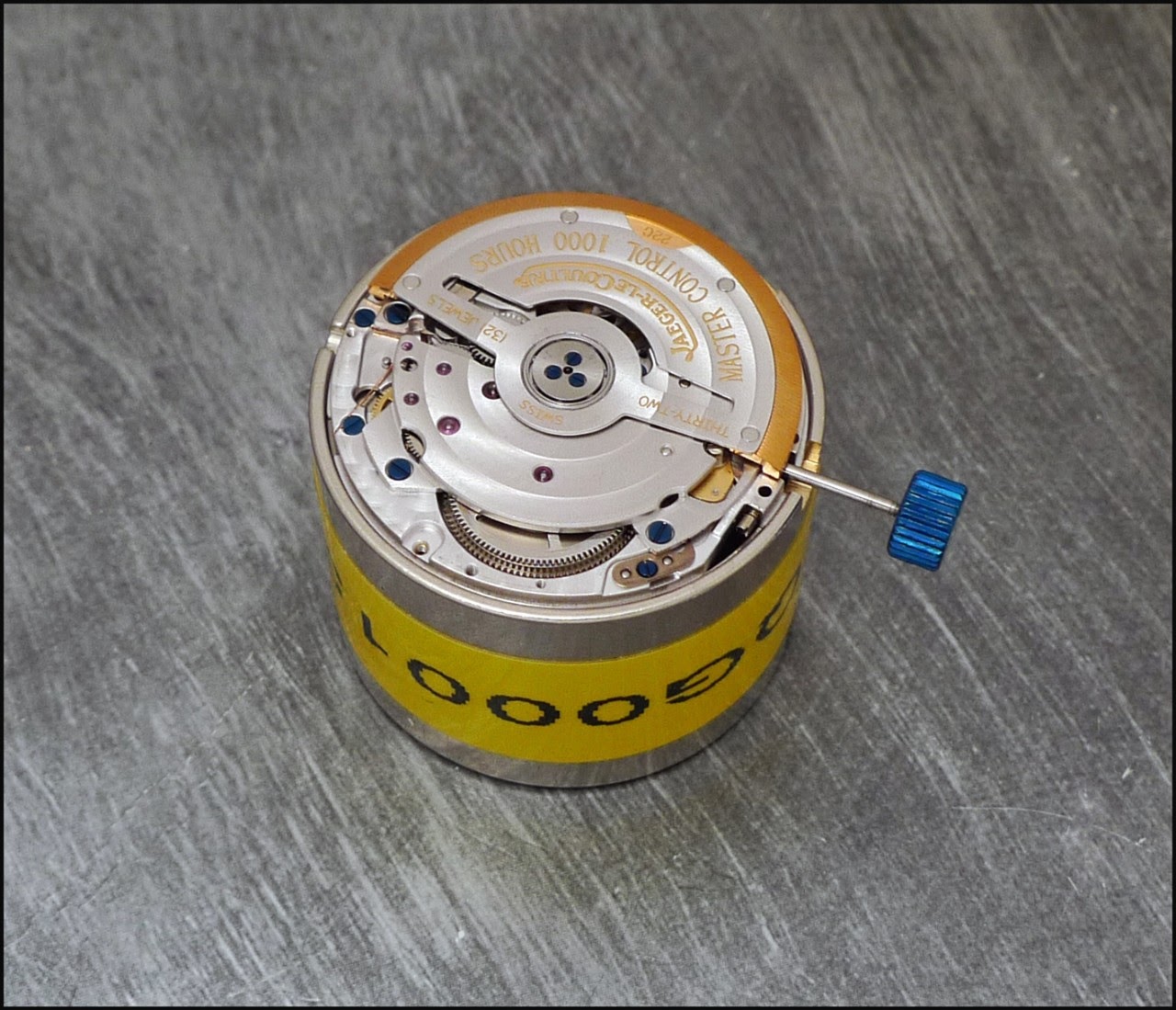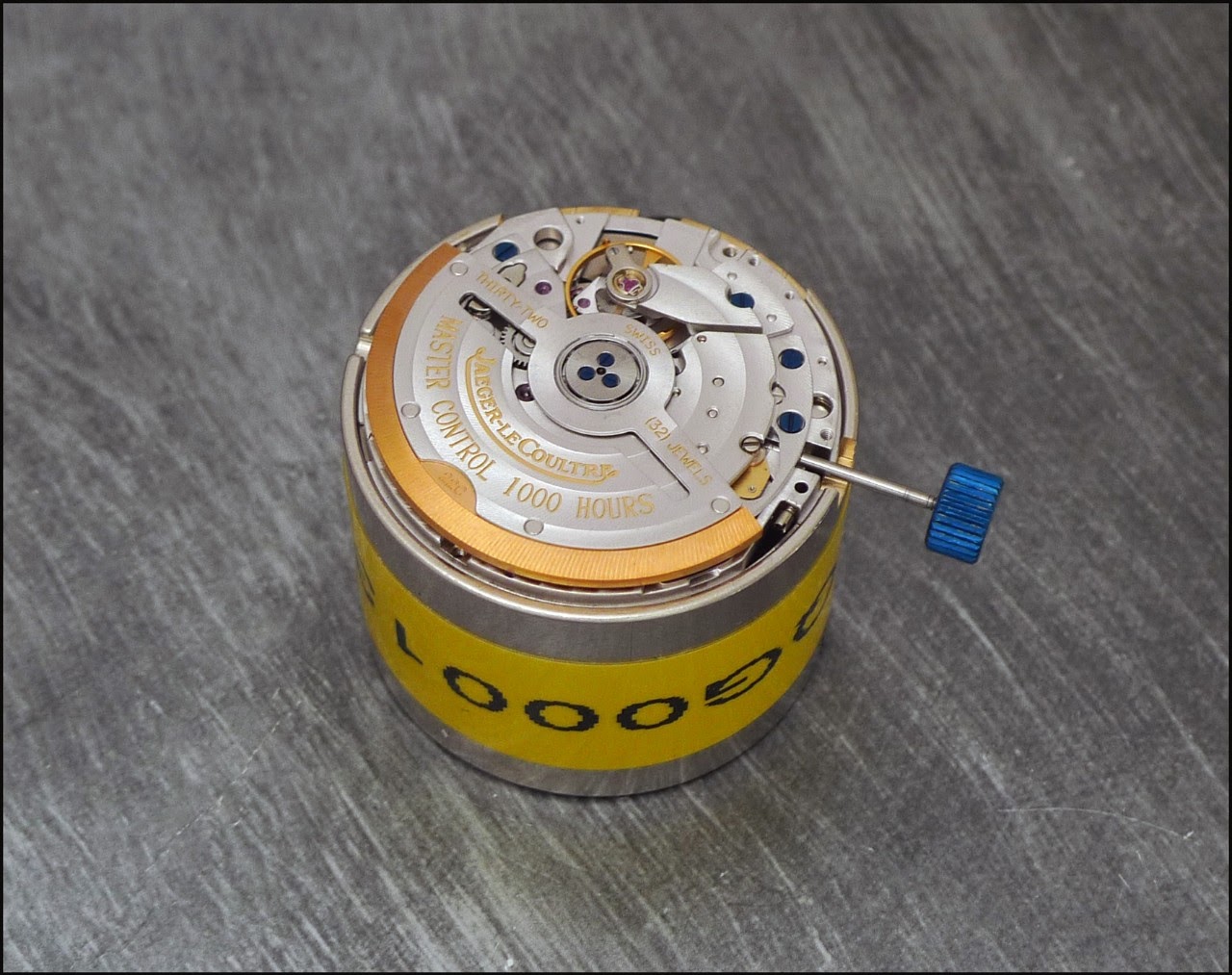 The other common points are the vanilla hue of the indices and hands, the three different finishings for the dial and bezel ( soleillé for the center of the dial, grained for the outer dial, and opaline for the bezel ), the solid case back, and the rubber strap matching with the color of the dial, in both cases ( blue for the new one, black for the former ).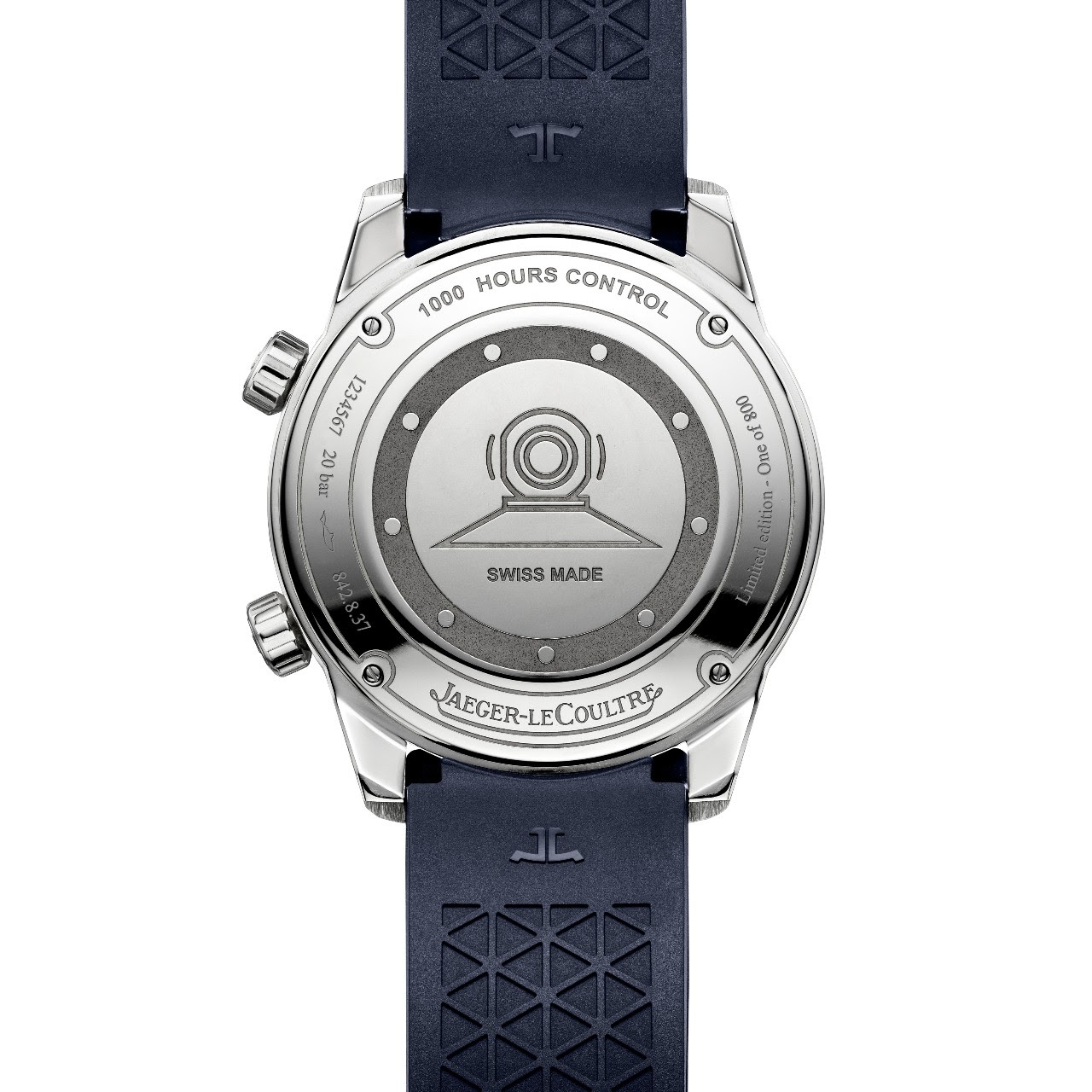 Here are some live pictures I could take at the Manufacture: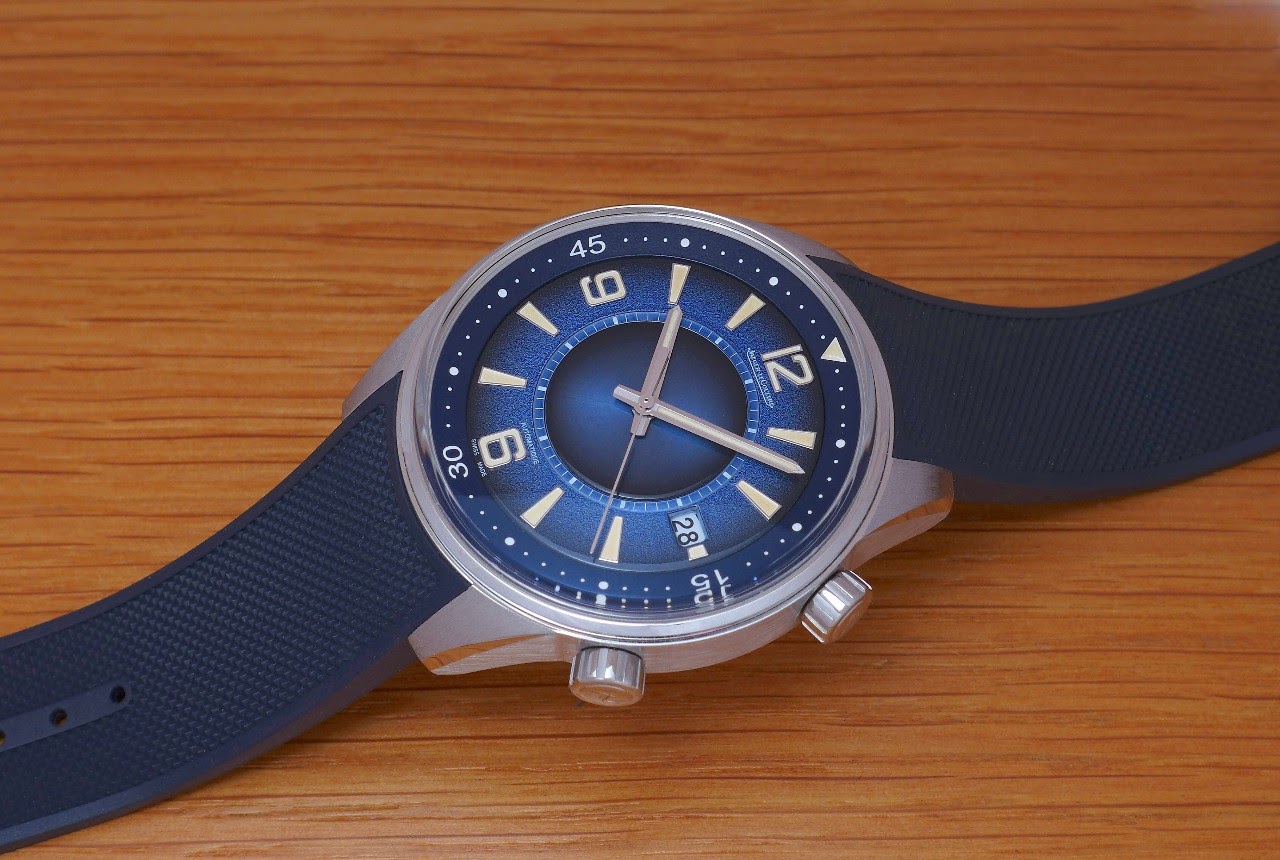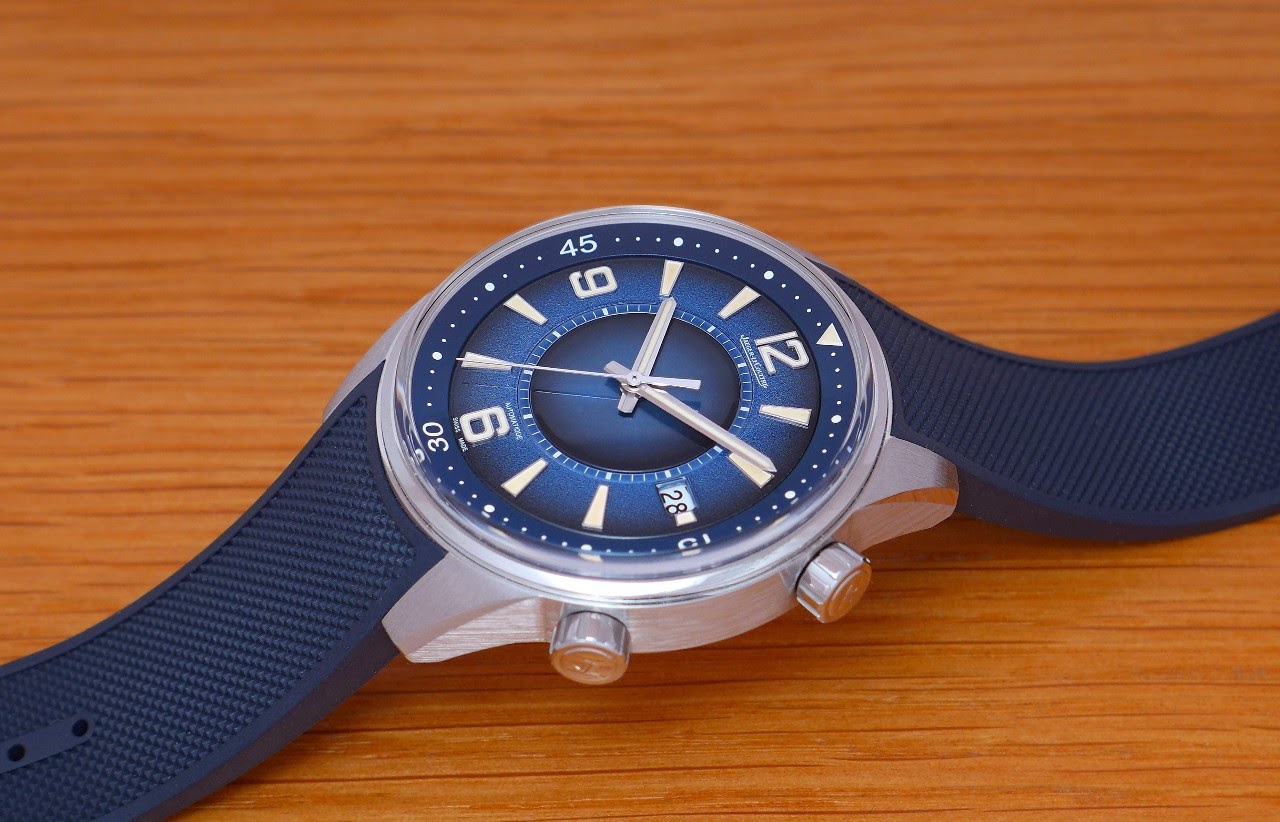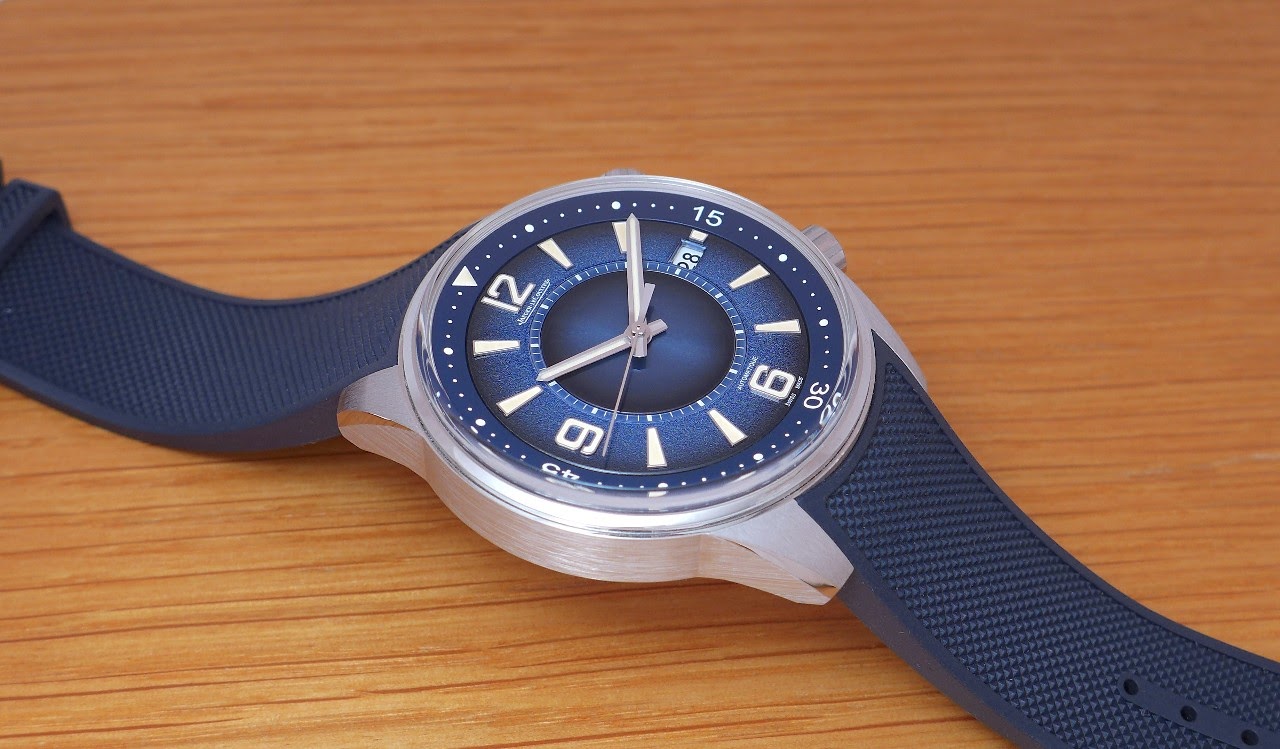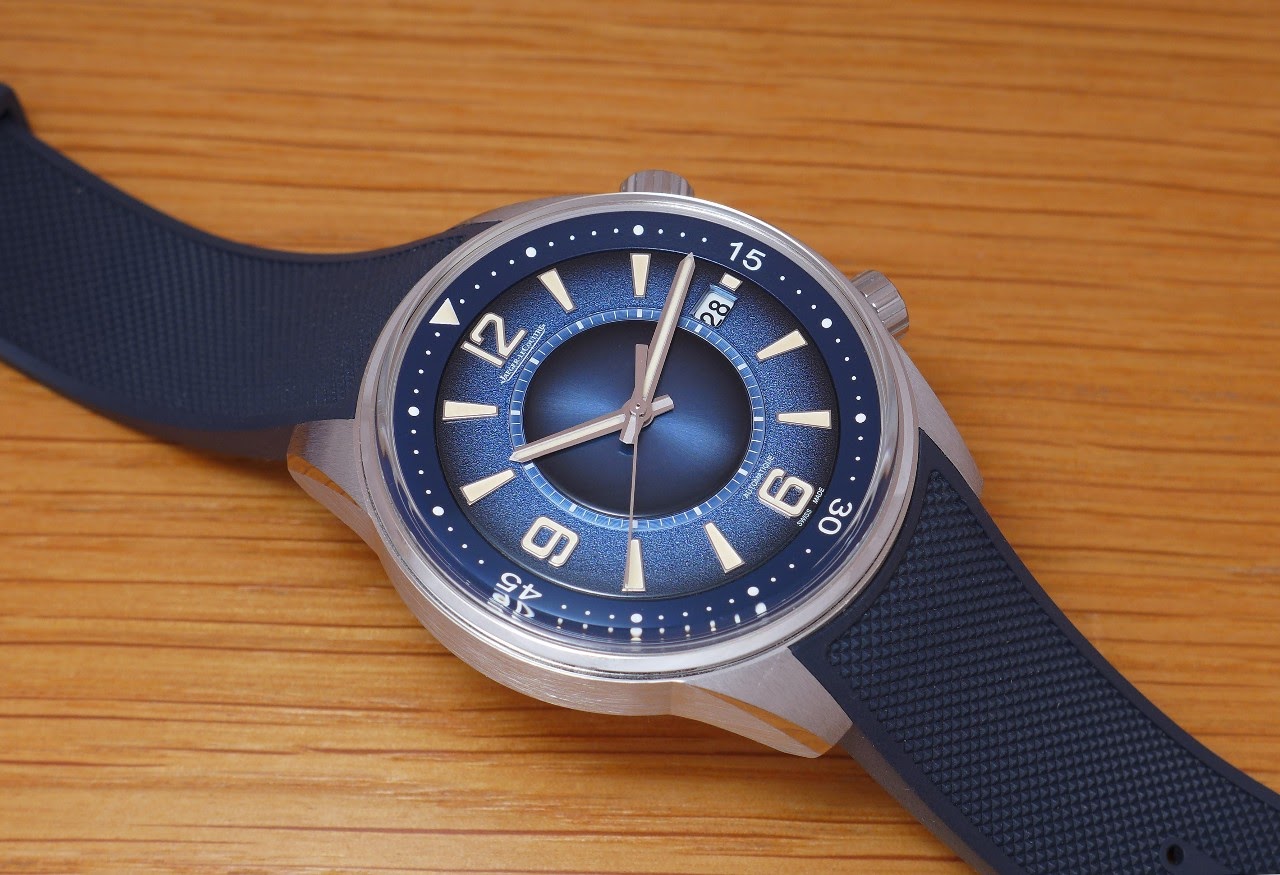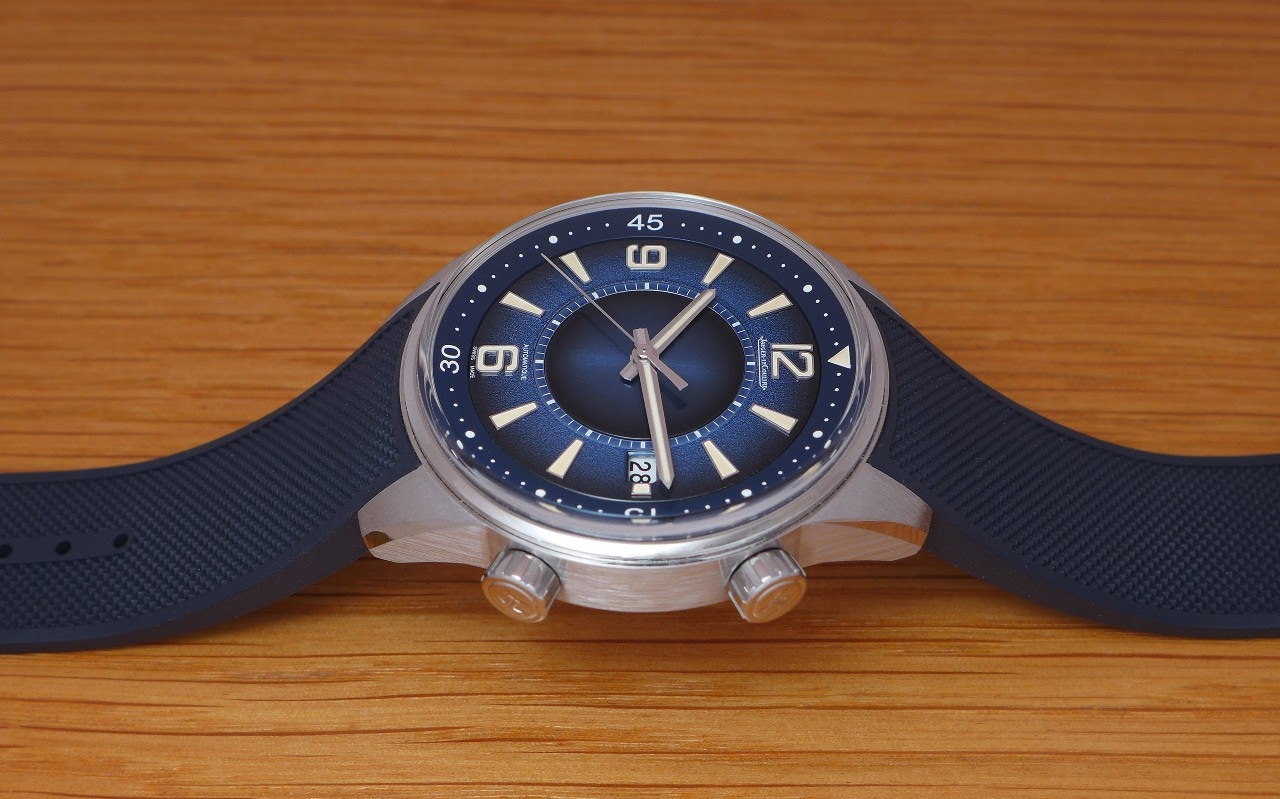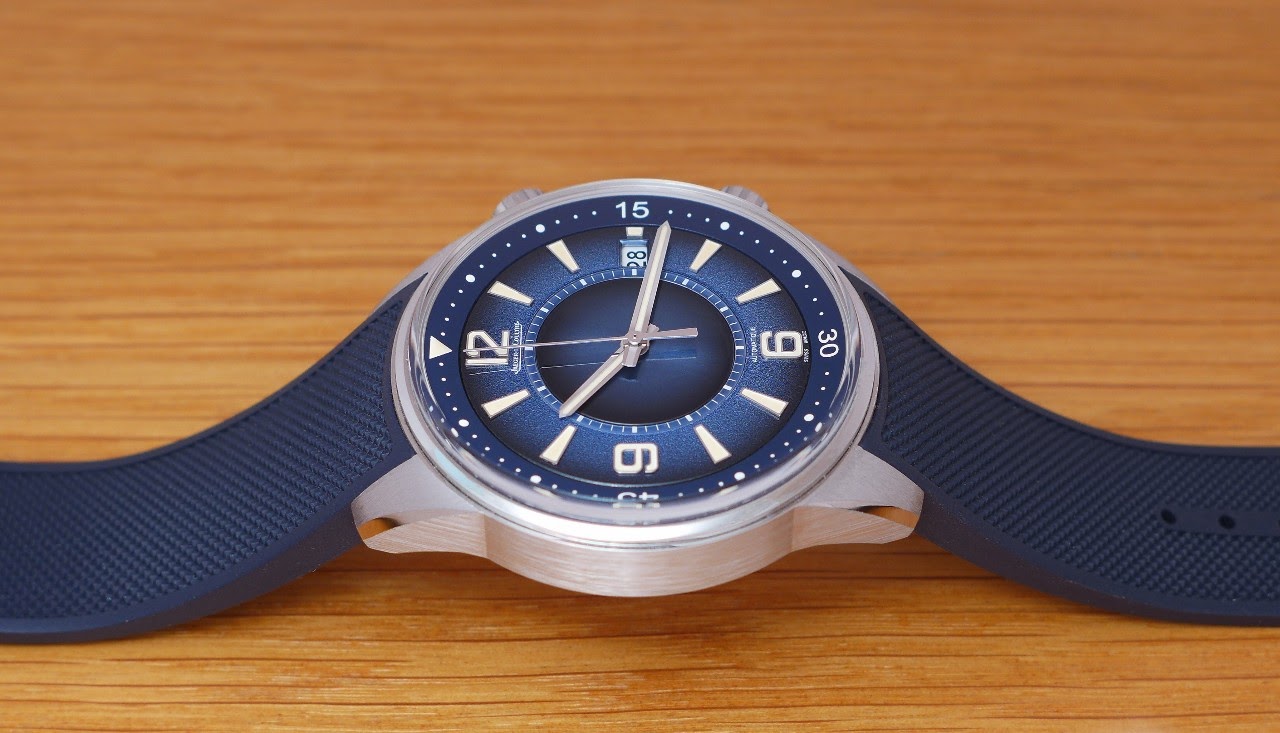 Now, the question is the same: When I see the Polaris Date, I see a Polaris with its alarm. I have hard time considering that the Polaris Date can be so close to the original model but without an... Alarm. While I have no problem liking the Polaris World Time Geographic as it clearly is a fiction.
Other than that, this smoke blue dial is a pure marvel.
I don't know about you, but I am be curious to read your opinion on that point.
Best,
Nicolas