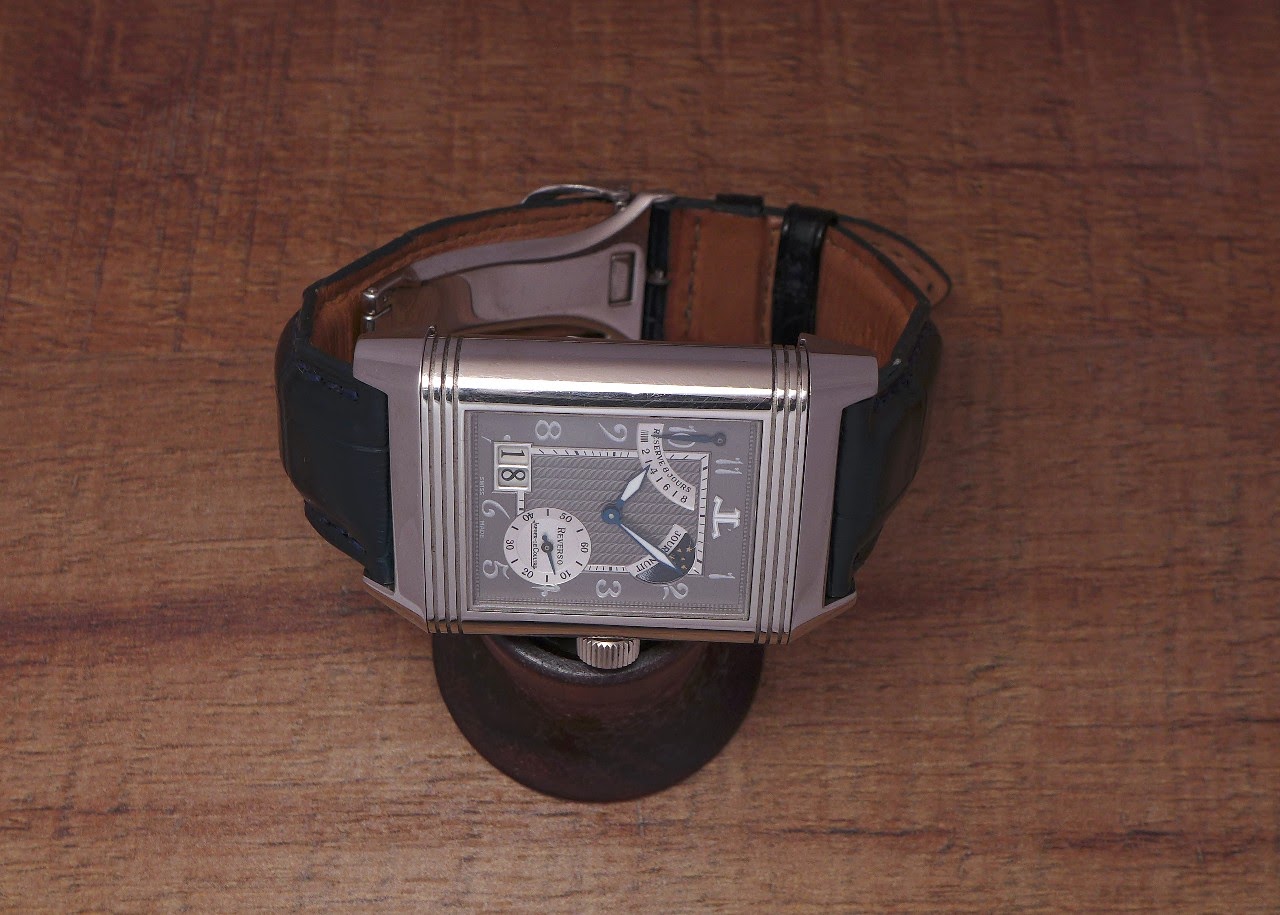 j

Most probably one of my 5 favorite Reverso is this Septantième, along with the Reverso Tribute Duo from 2016, the Reverso Red from 2011, the Reverso Platinum Nr 2 and the Reverso Tourbillon Skeleton in platinum.
When it was introduced in the catalog in 2002, unveiled in 2001 to celebrate the 70th anniversary of Jaeger Lecoultre's rectangular icon, it was a first:
First Reverso in platinum with the XGT case, which was also available in rose gold,
First Reverso to use 18 Kt white gold for its movement, 18 Kt rose gold for the rose gold version,
First 8 Days movement,
First Grande Date ( ever? ) at least in a Reverso, but if my memory serves me well, in any JLC watch, round or rectangular.
Limited to 500 pieces in platinum ( 500 pieces on rose gold as well ), the Septantième as the first of a long series which didn't live its full saga.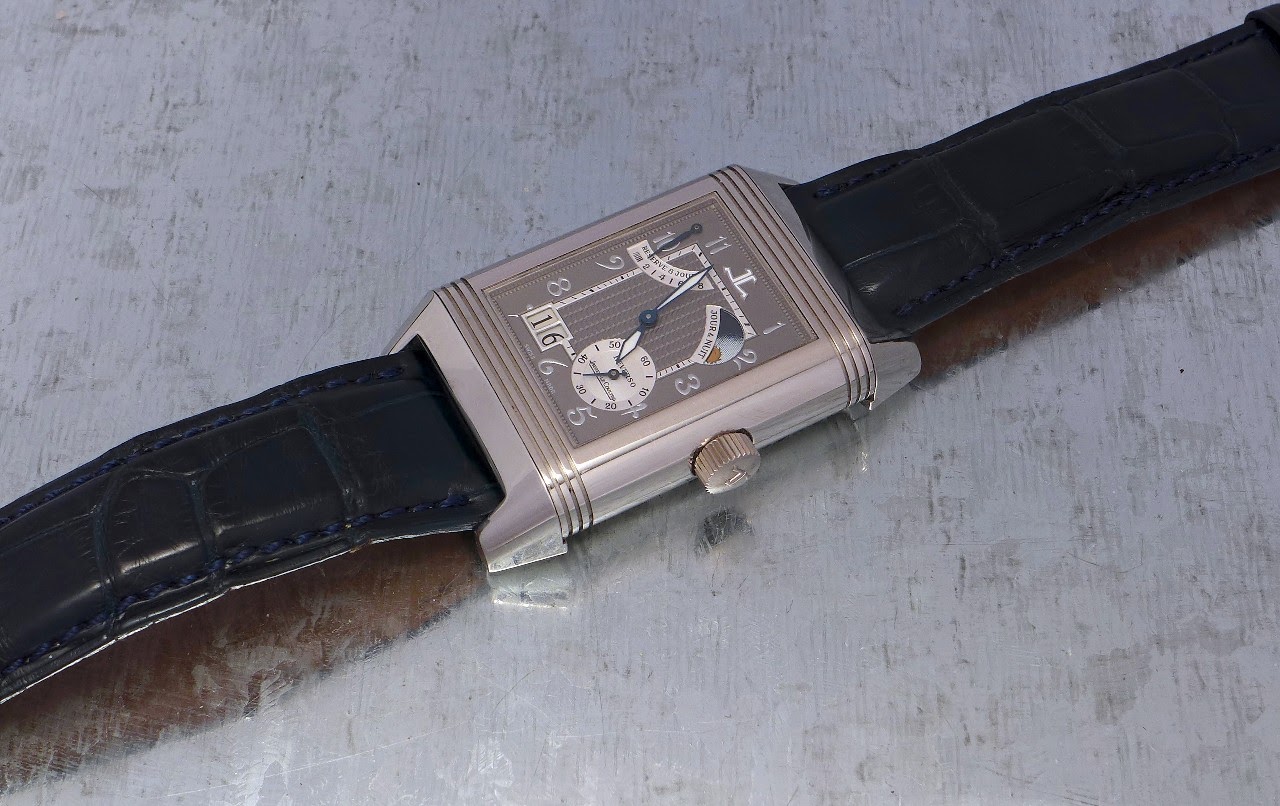 Why? Certainly because of its high price, probably due to the fact that Jaeger Lecoultre decided to offer a steel version without day night indicator, the Reverso Grande Date, among others, just a few years after...
Still, the Reverso Septantième is a great watch, a milestone in the collection.
Besides its mechanical virtues, and its list of " firsts ", this Reverso has charm and beauty.
Its grey ruthenium asymmetric dial, its heated blue hands and its nicely decorated white gold movement with its unusual swan neck in a modern Jaeger Lecoultre make its very desirable time keeper.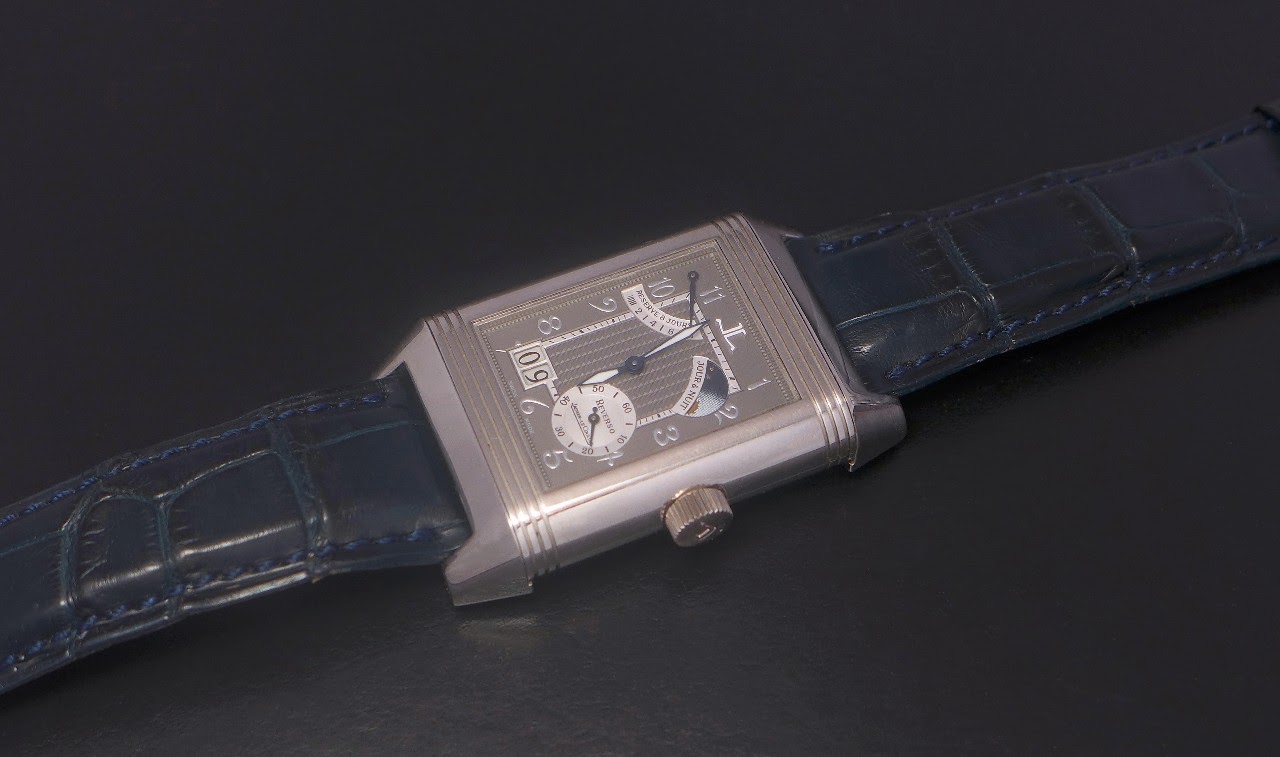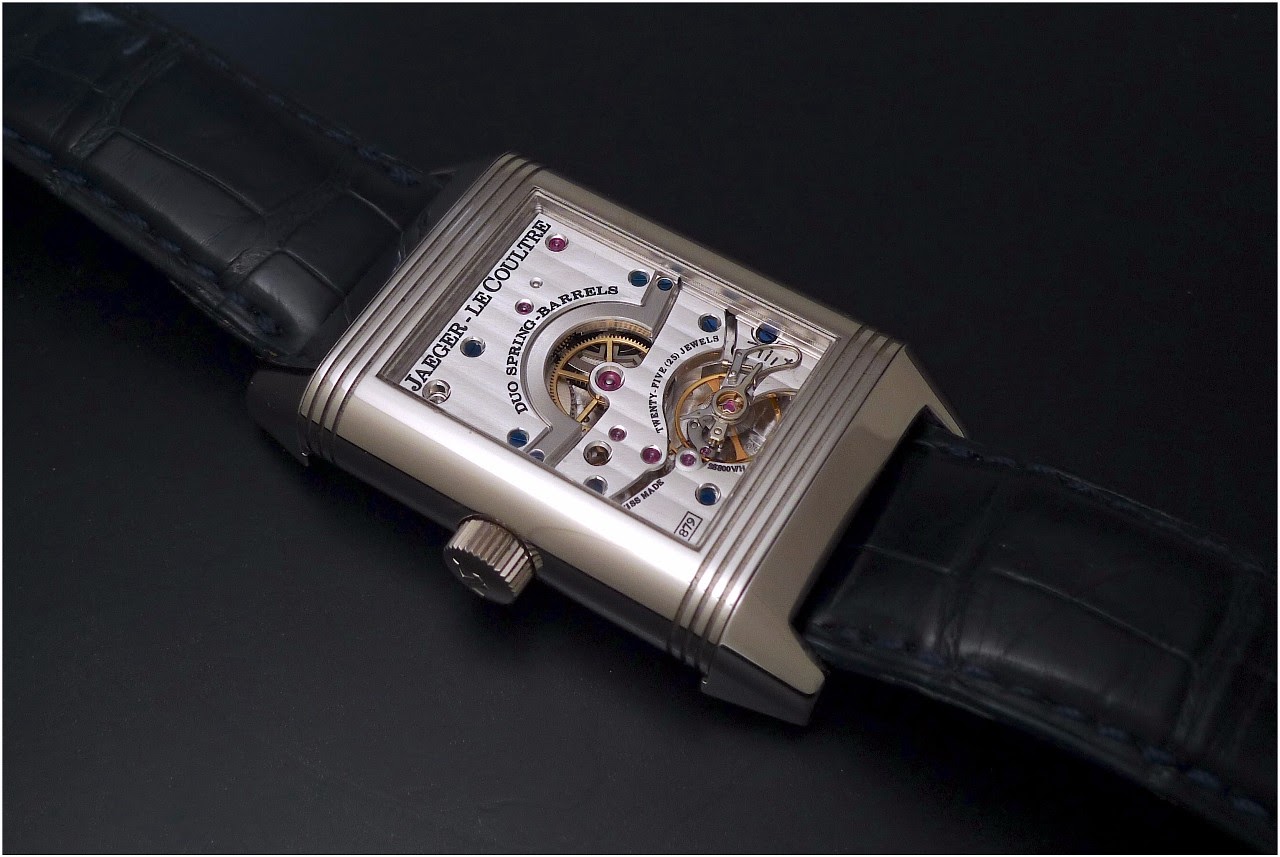 Three things are less enjoyable:
The " paper " night and day indicator, which is not dign of a watch of this level,
The fact that you have to give the crown a lot of turns to fully wind it,
The important weight of the watch due to the choice of platinum and the size of the case.
Still, and despite these three cons, this is a very desirable, class, elegant and unique companion.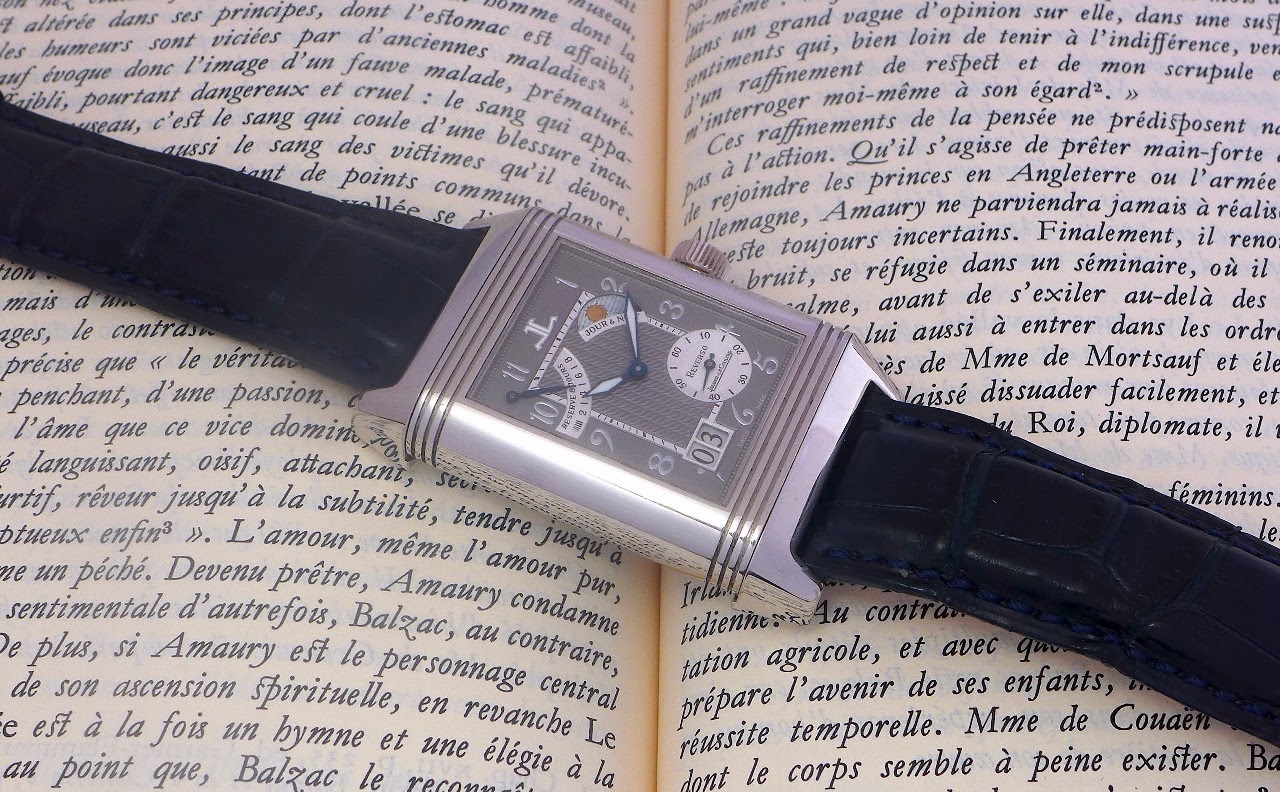 And one of the best when it comes to my collection of modern Jaeger-Lecoultre, with my Duometre à Chronographe in white gold and my Master Minute Repeater titanium.
Long life to the Septantième!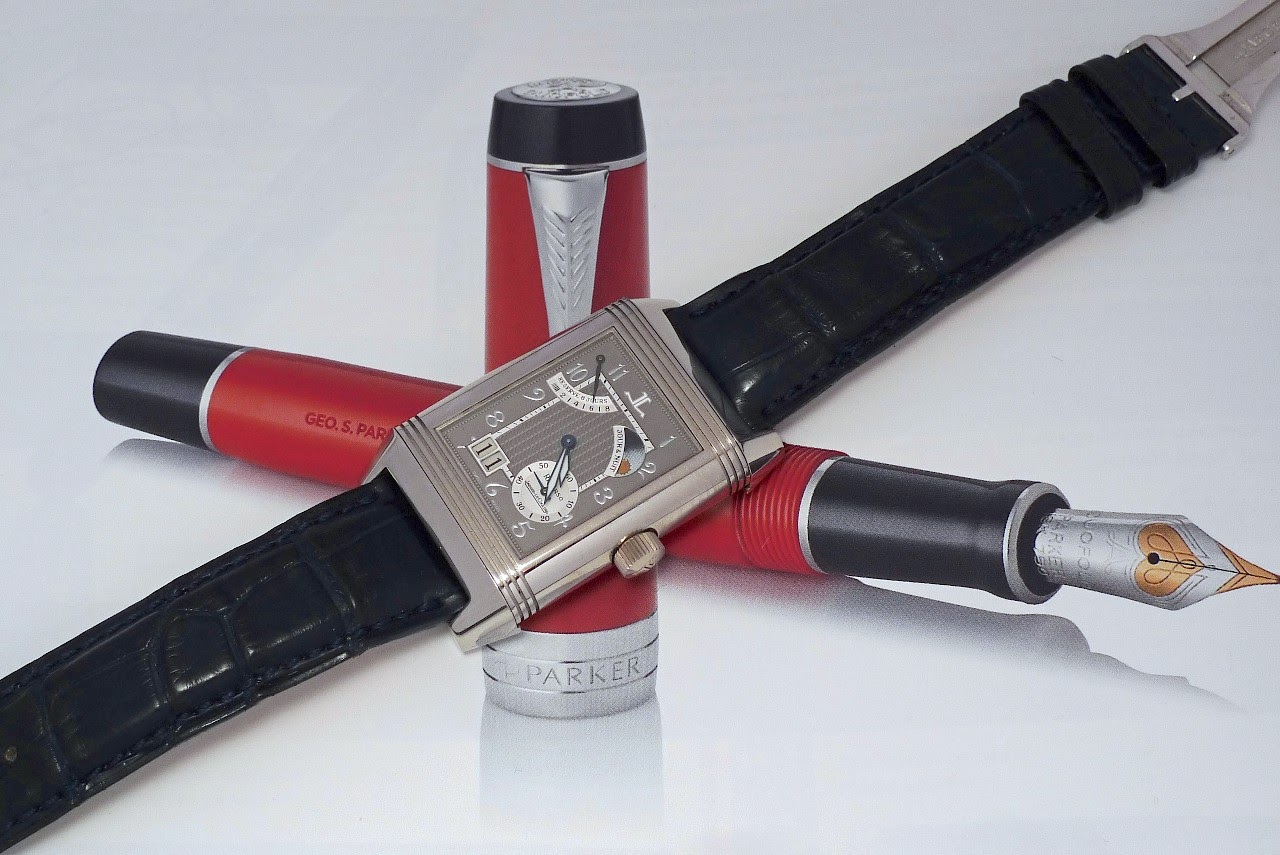 Best,
Nicolas