One of our friends came with this splendid Reverso Tourbillon Platinum Skeleton, during an event in Paris.
The probability you fall on someone wearing this watch is close to zero, as it was issued as a true limited edition, a batch of 35 pieces, in 2004, and I only saw two for sale in these last 10 years. I would also add that this is the third I had the opportunity to see in the reality, in these last 15 years.
This Reverso is pure magic. Issued one year after the Reverso Platinum Nr Two, which was also a Tourbillon, the " Skeleton " goes farther, which means a lot, because the " Nr 2 " was a very good and fine Reverso, already, with its nicely decorated soleillé movement in 18 Kt white gold.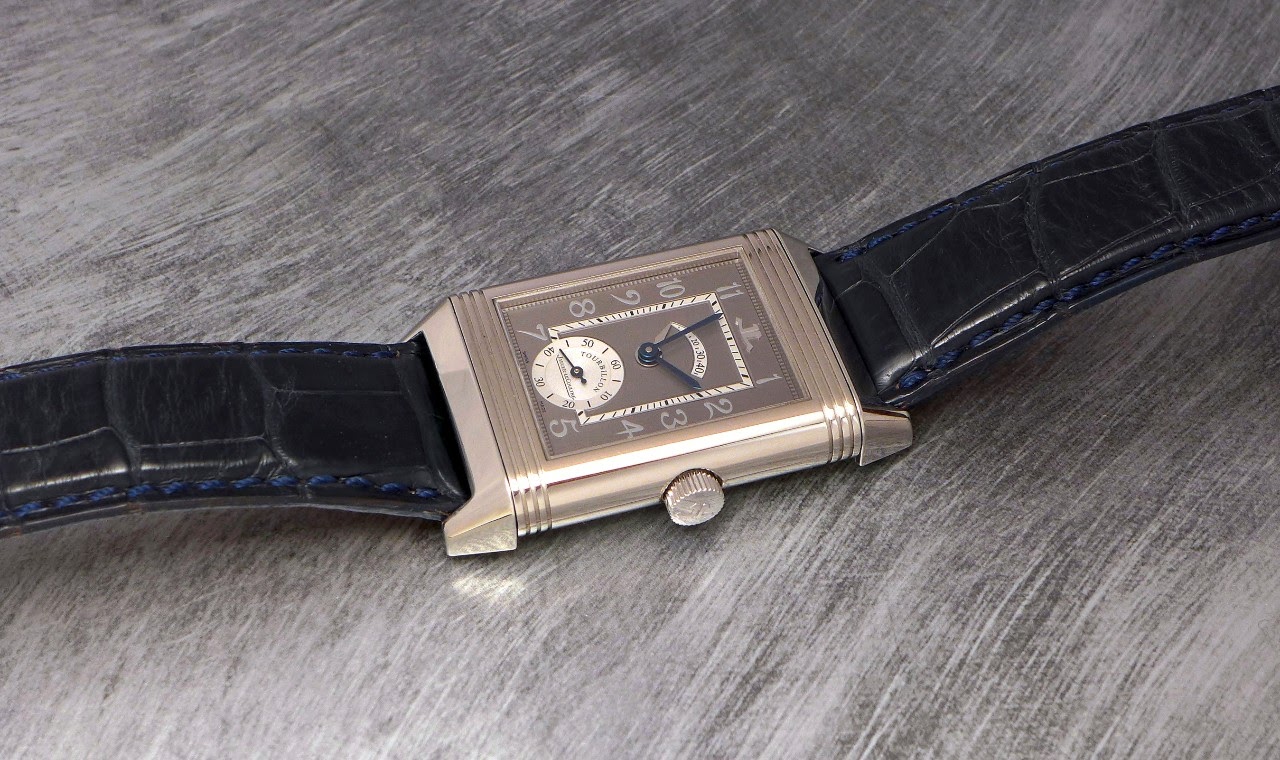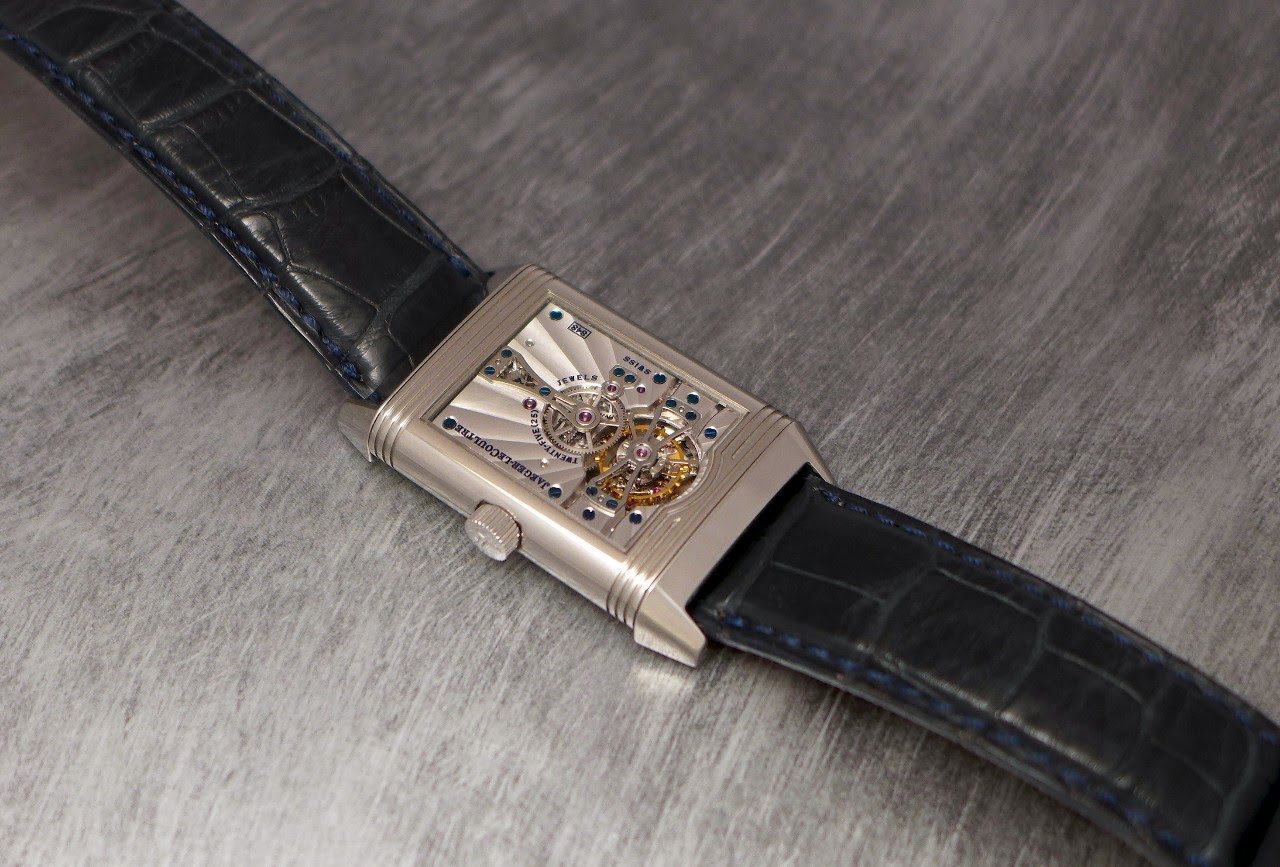 With the " Skeleton ", we have an artistic dimension: Exquisite, light, not baroque but aerial, modern, this is, in my opinion, one of the most extraordinary Reverso ever made.
Indeed, while the Reverso Platinum Number One -which is not a tourbillon but the other skeleton- is clearly nicely finished but a bit too baroque for my taste, the " Skeleton " plays the card of modernity.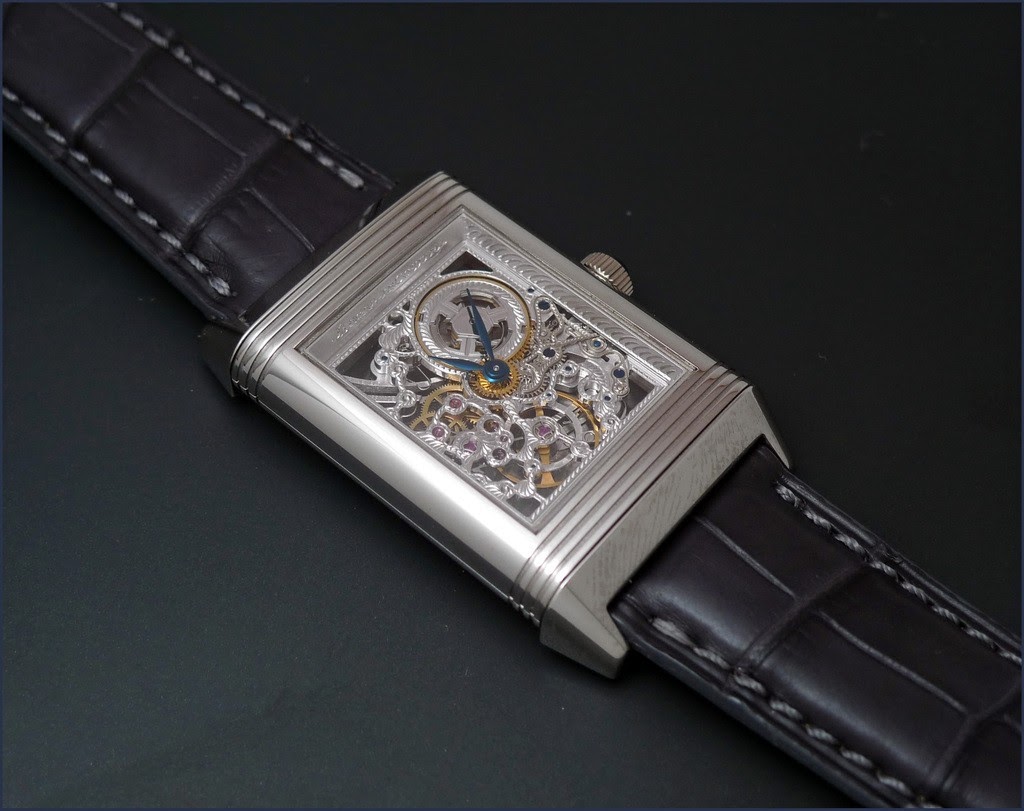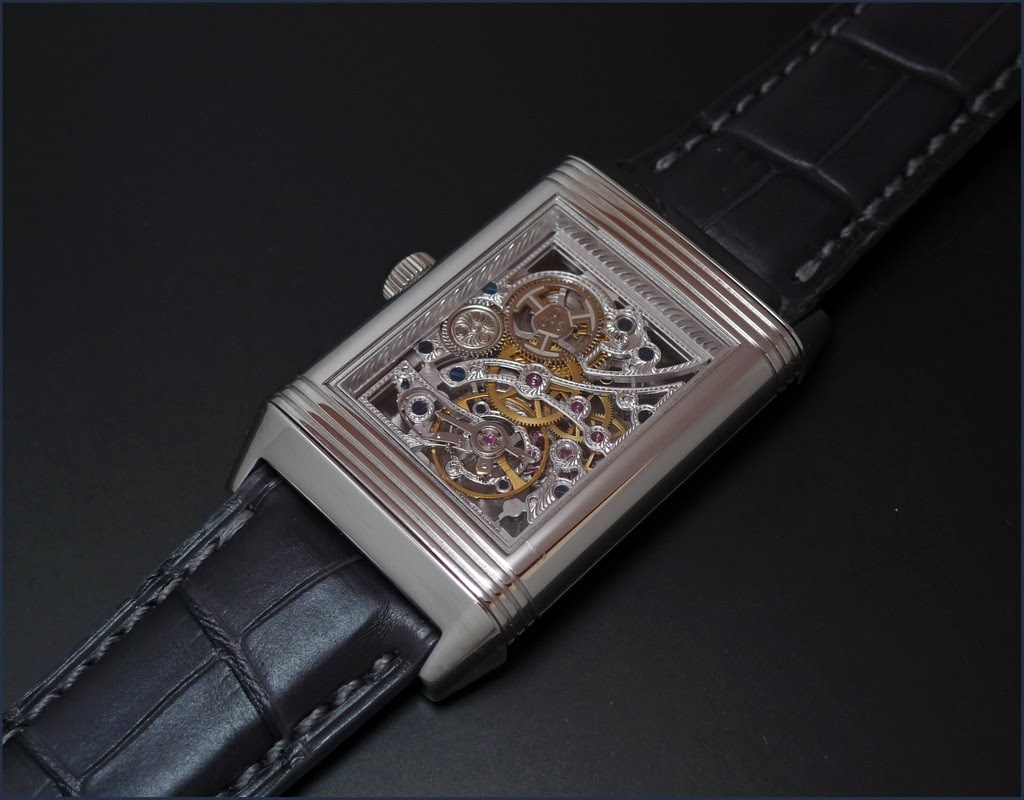 The Tourbillon of the " Skeleton " is integrated to the perfection. Here, it is neatly part of the movement, the Cal 848SQ, of the watch. At first glance, you cannot guess it is a Tourbillon.
A detail which is unique to the " Skeleton ": The choice of blue spinels instead of the classic synthetic red rubies for the movement, with two blue sapphires on the top of the tourbillon and the center wheel which make echo to the blued screws.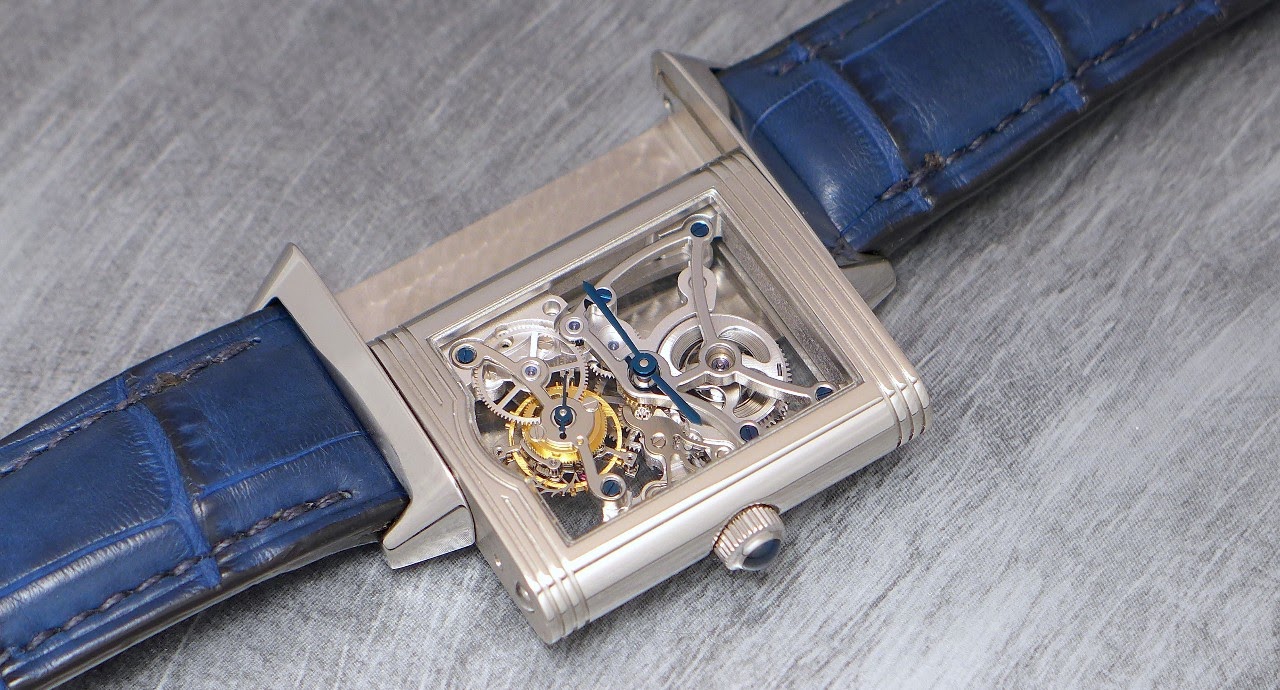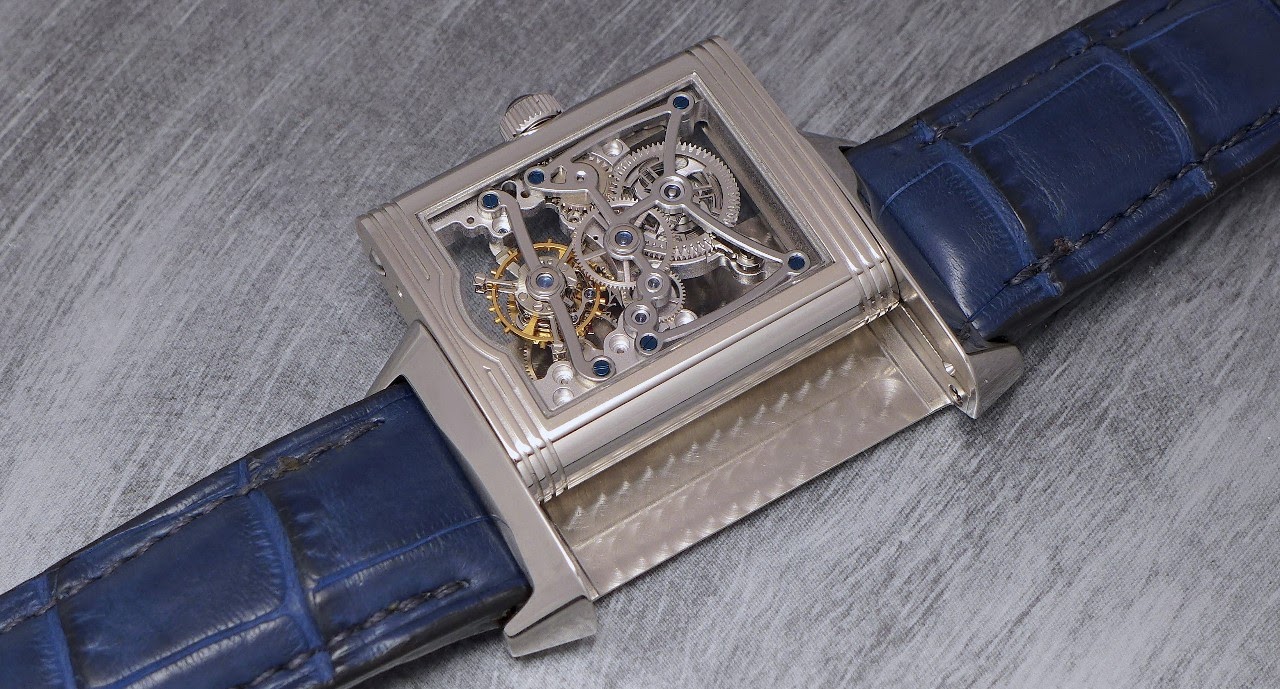 A blue sapphire you also find on the top of the crown, which is another detail I like a lot, on this watch.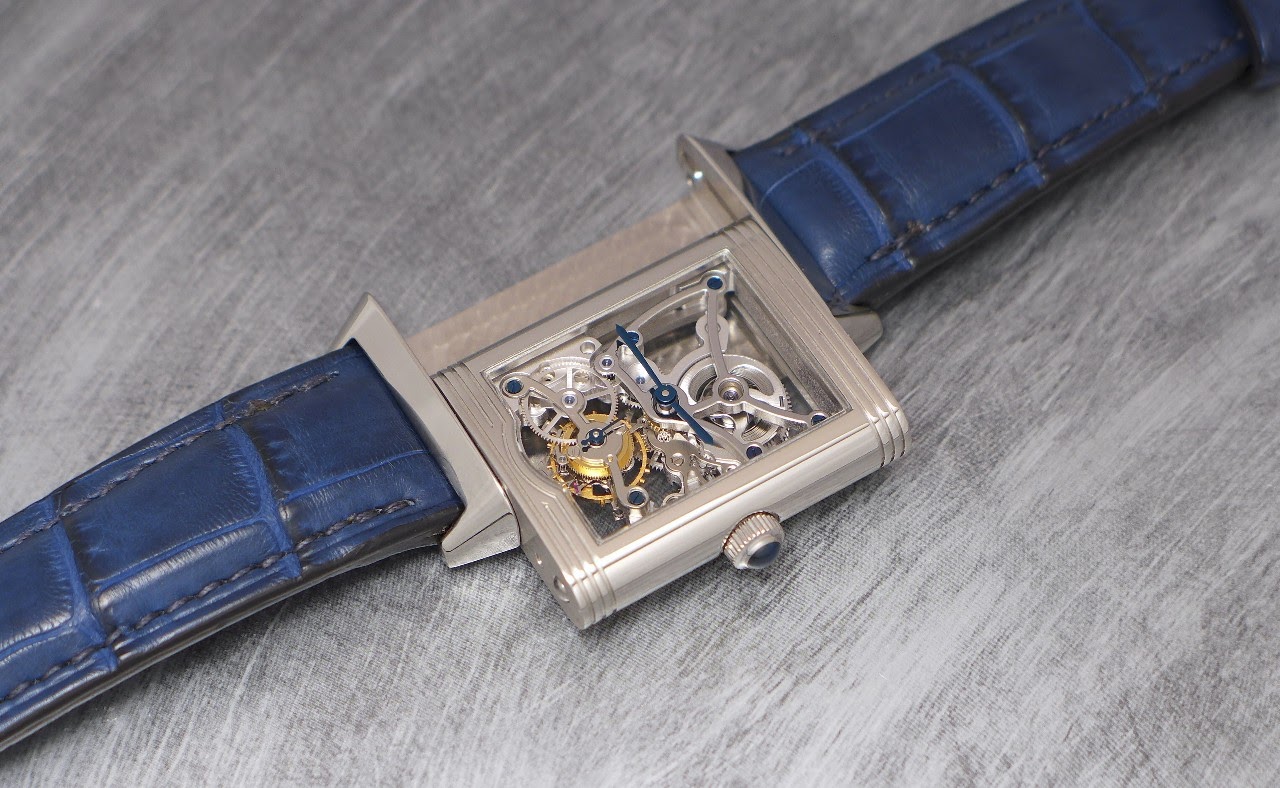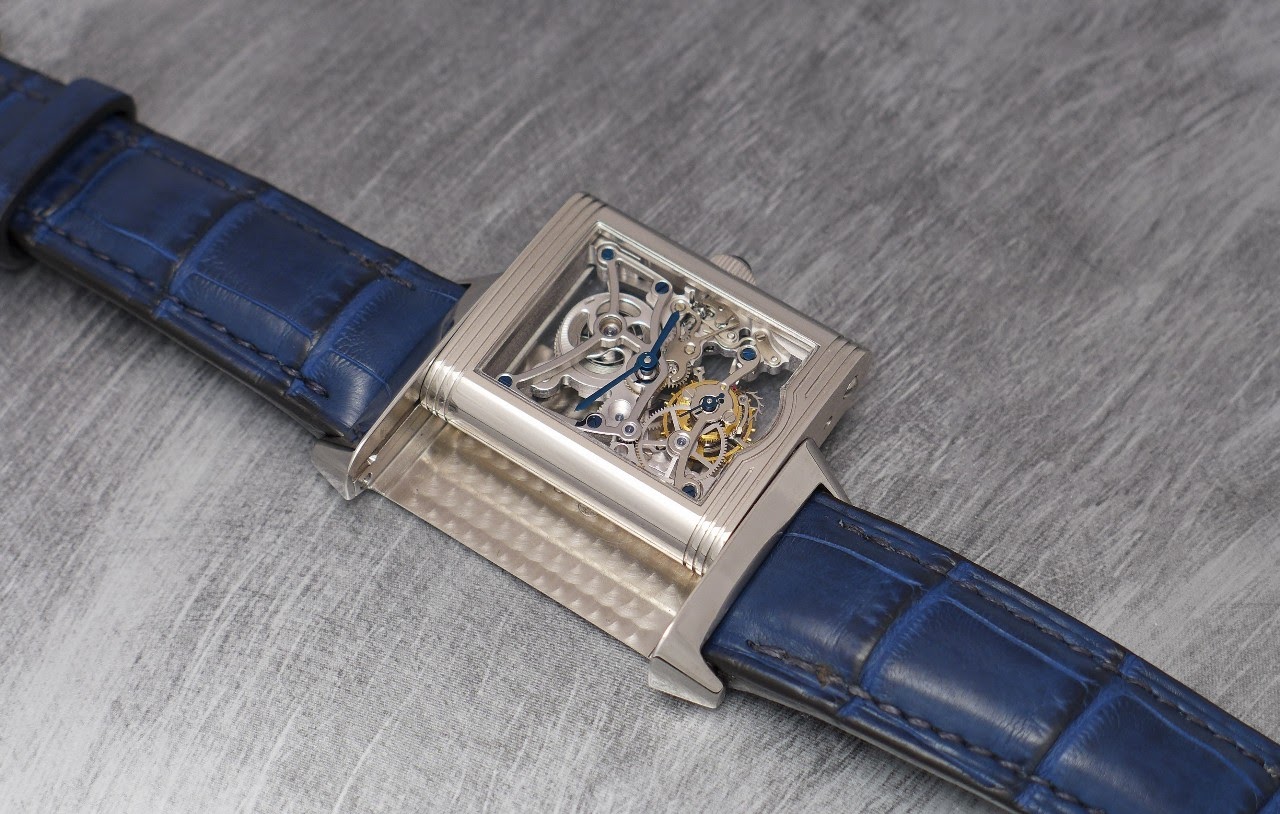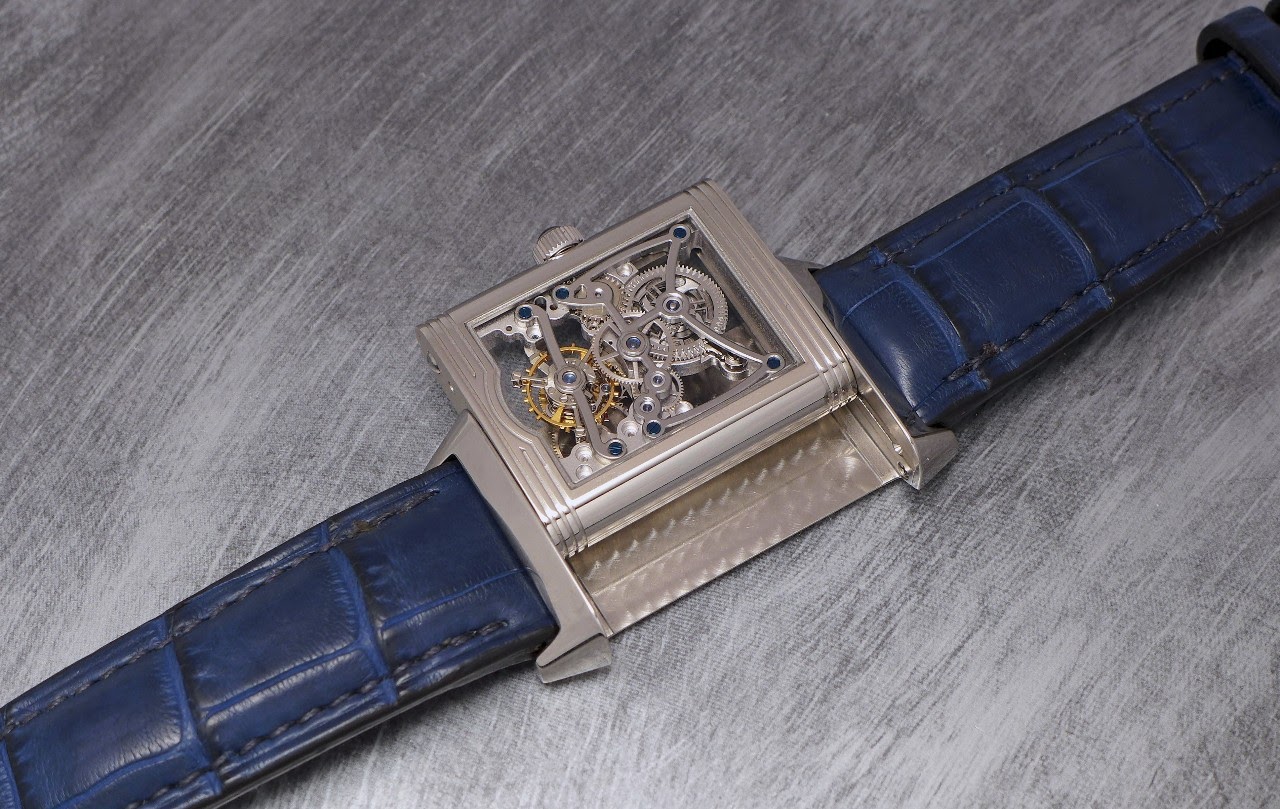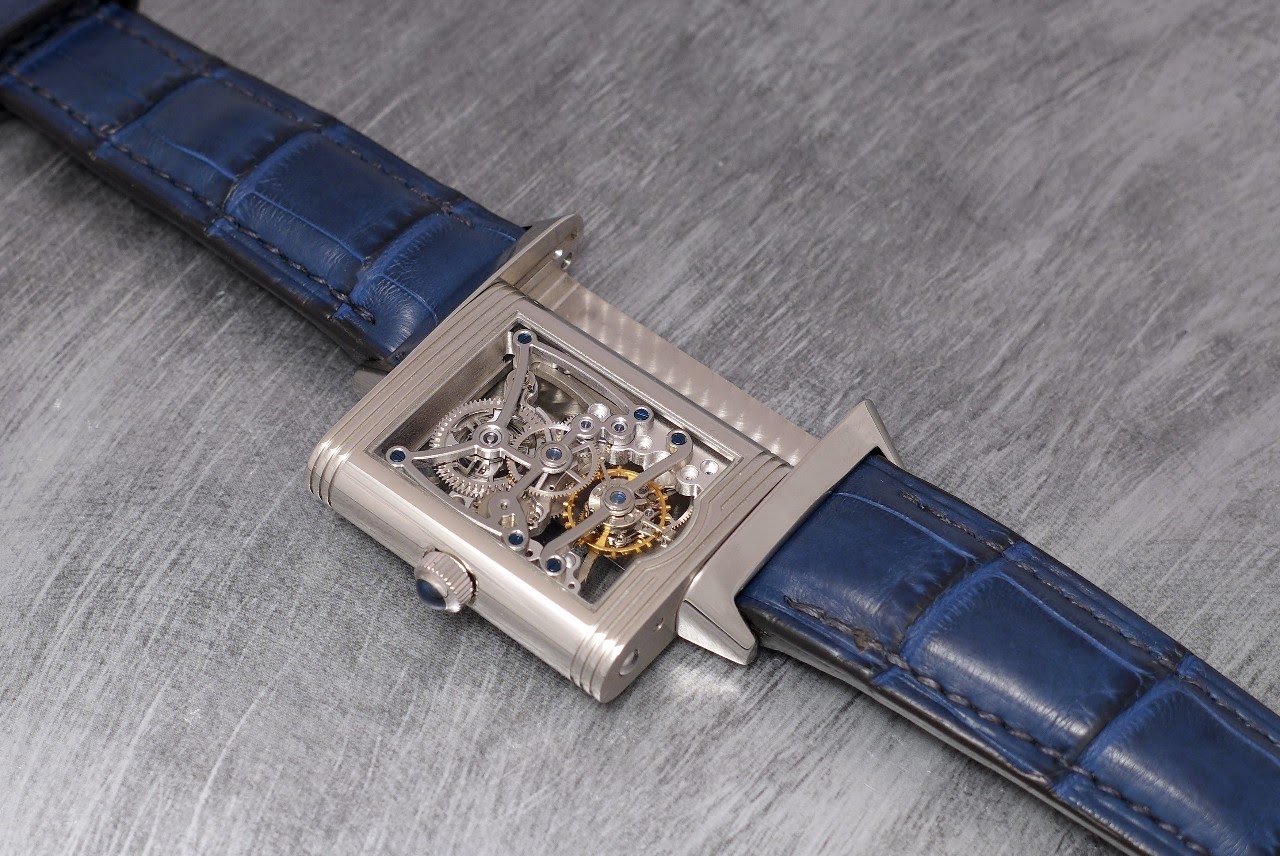 Like the " Nr One " and " Nr Two ", the case is the famous and beloved GT, with ideal dimensions for a watch of such a spirit and level: 42, 25 x 26 mm for a height of 9, 4 mm.
And like the two others, the case is made in platinum, which gives a nice density.
The " Skeleton " is the last Platinum Reverso with a GT case, the last of the Saga, after the Reserve de Marche, the Sun Moon, the " One " and the " Two ".
With this Skeleton Tourbillon, the saga ended in the best and finest possible way. We can just regret Jaeger LeCoultre didn't go farther in this journey with some complications like it was the case during the rose gold saga...
No wonder why it is one of my old horological fantasies... Which I may achieve one day.
Best,
Nicolas