We know the Vintage Jaeger Lecoultre Triple Dates very well here, as several of us own or owned one.
The Triple Date is certainly one of the nicest vintage Jaeger Lecoultre with its tear drop lugs, its superb movement and its timeless dial.
Add the " big case ", which is 36 mm, and you have a hit. Ref 2721: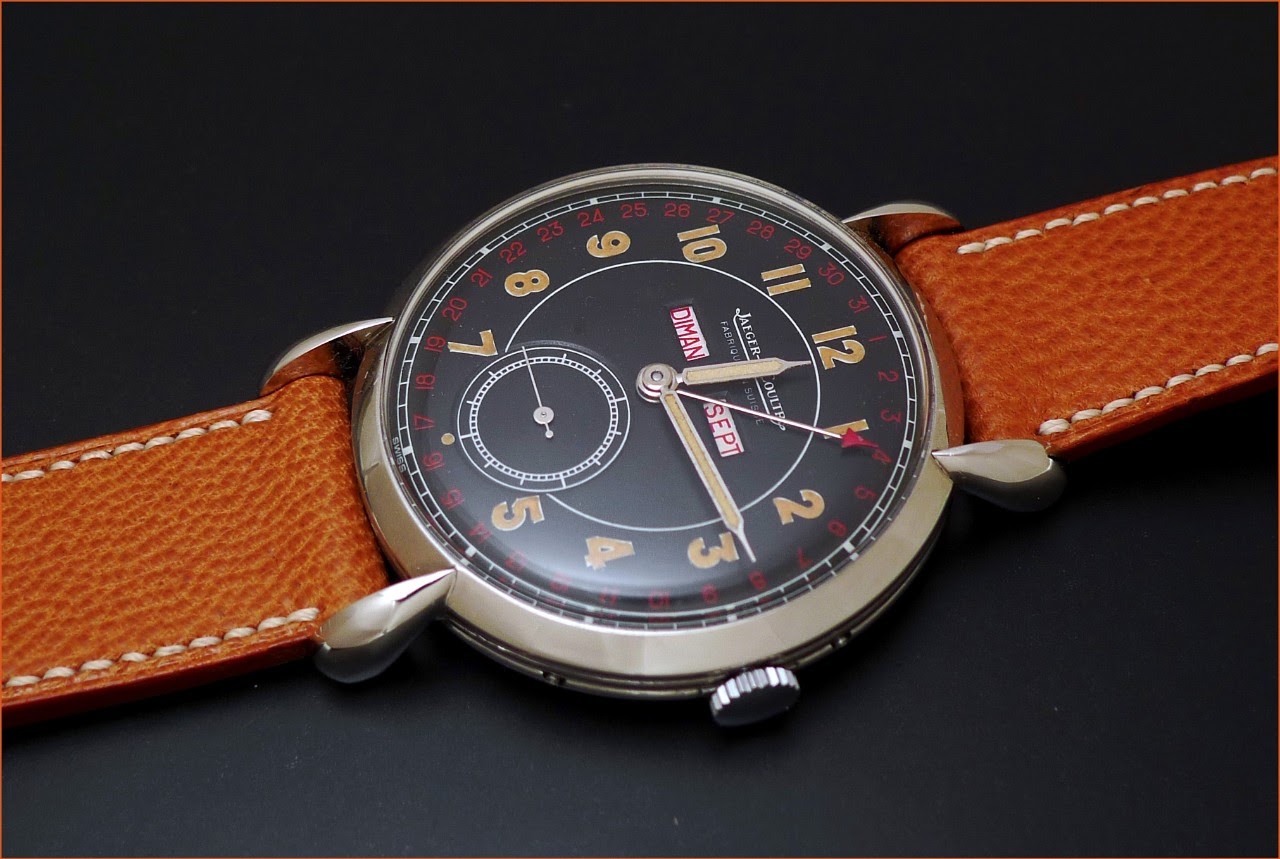 Less well known and sought after, but absolutely charming, the Double Date which was in production from 1935 to 1945 is a sweet candy.
I knew the white and the black dialed ones, I didn't know this one which come with a superb brown sector dial. Sector dials seem to be trendy, nowadays, and when I saw this Double Date, I was quite happy as I was wondering how many vintage Jaeger Lecoultre came with this kind of dial. I noticed a Ref 375 in an old catalog, the pocket watch chronograph rattrapante I showed you, and now this one...
The particularity of the double dates is that they came with two cases, the rectangular, ref 417, and the round one. Well, not only one round case but three different cases: The Ref 2701 we are reviewing, the 2703 with tear drop lugs, and the Ref 1815 which is a pocket watch. The other specificity is that they all share the same movement, the Cal 412.
A picture of the Catalog from 1945, which has been kindly sent to me by Blomman: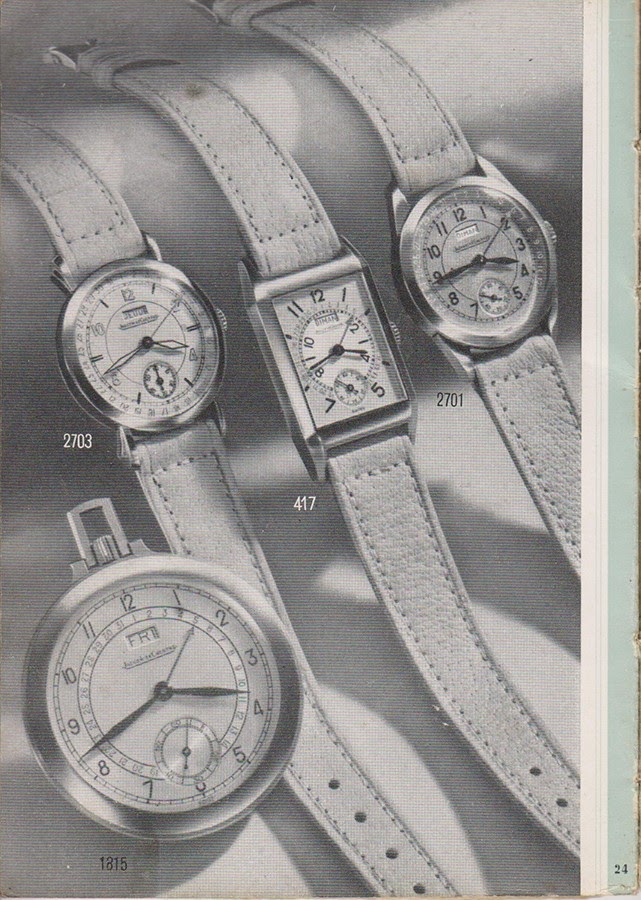 The dimensions of the rectangular one are pretty wearable, as we are close to a Reverso GT case size.

The round version belongs to its time, when watches weren't considered that small when they measured 30, 32, or 34 mm.
Its case is 30 mm " big ", but with an incredible presence and charm, and character, too, if you look at these strong and beautiful lugs.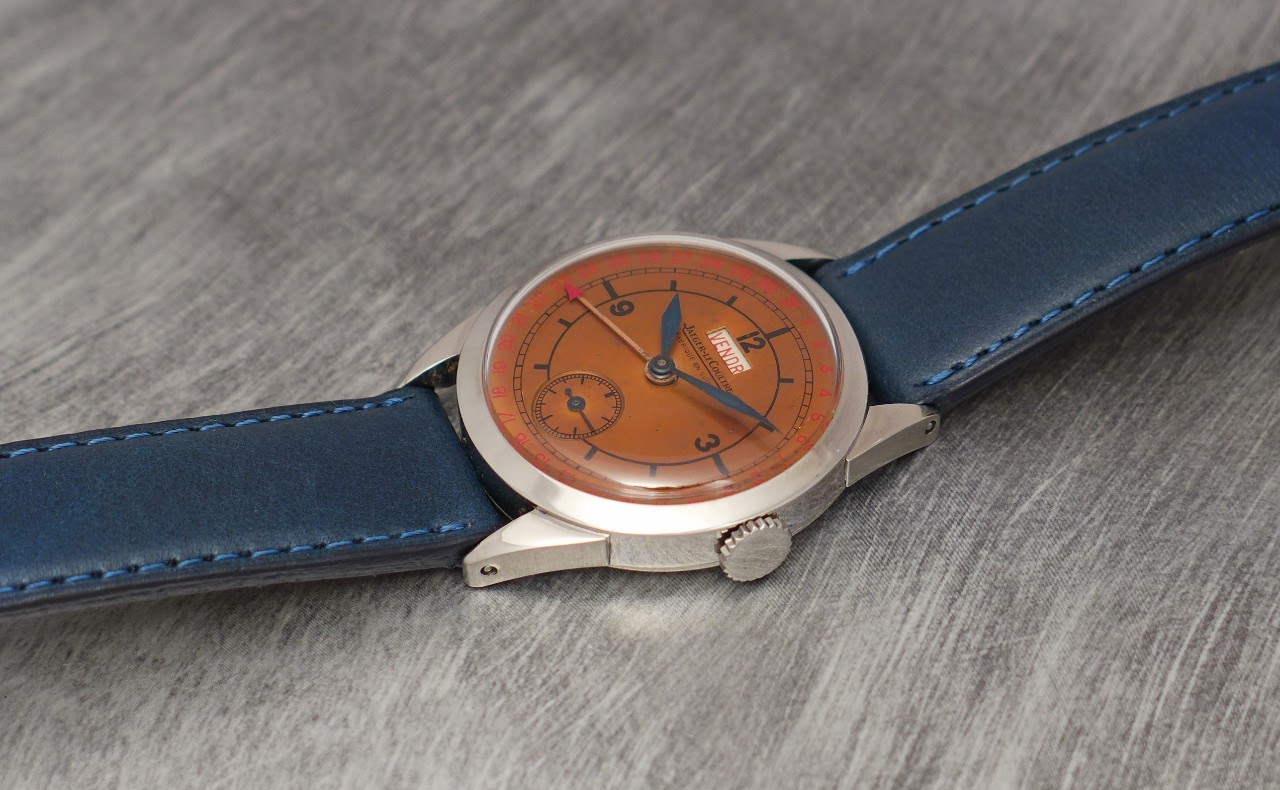 Maybe the size explains why we don't see many around.
This one has a french calendar, which is consistent with the mention " Fabriqué en Suisse " which indicates that it was issued for the french market.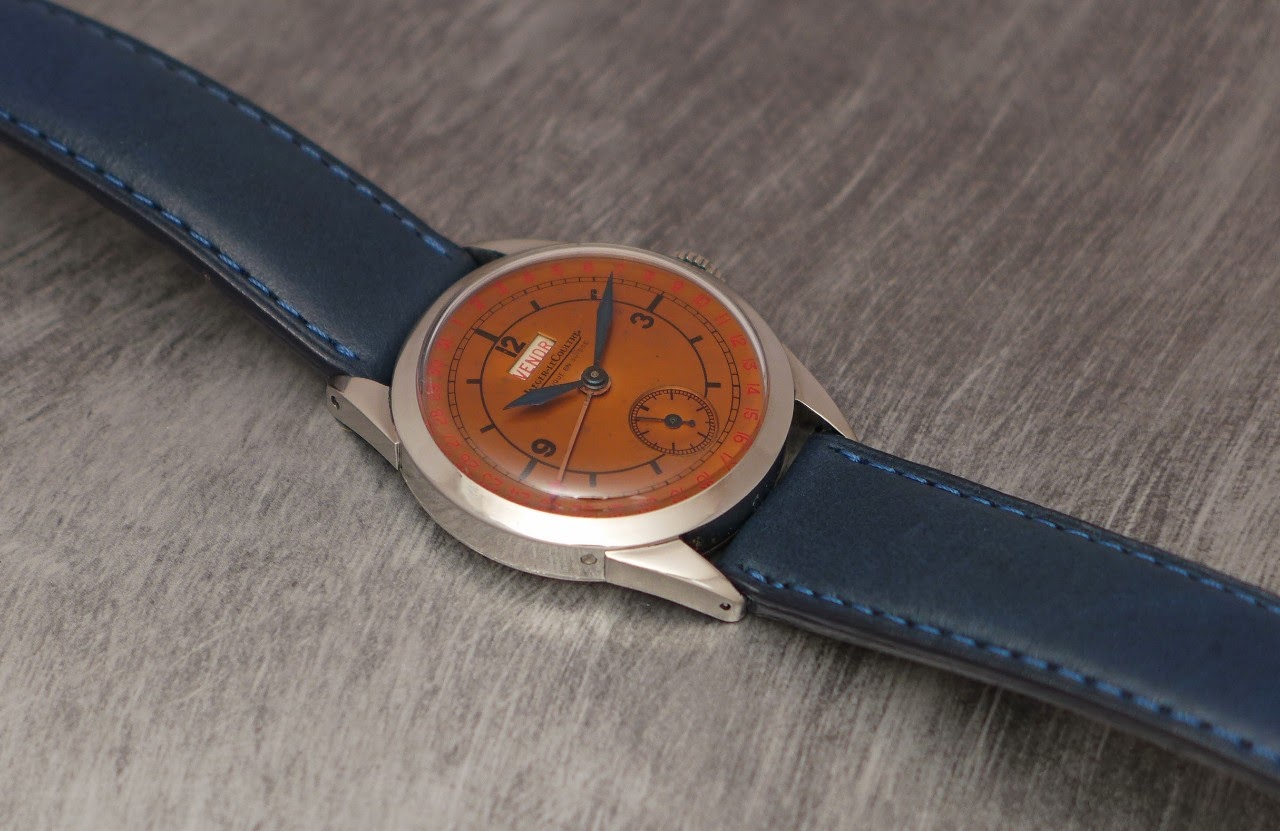 I also saw some with an english calendar, which is logical, but also some with italian and german calendar. There is only one pusher at 8 o' clock, which will allow you to set the day.
The other surprise is waiting for you when you open the snap back case. If you were expecting a round shaped movement beating inside...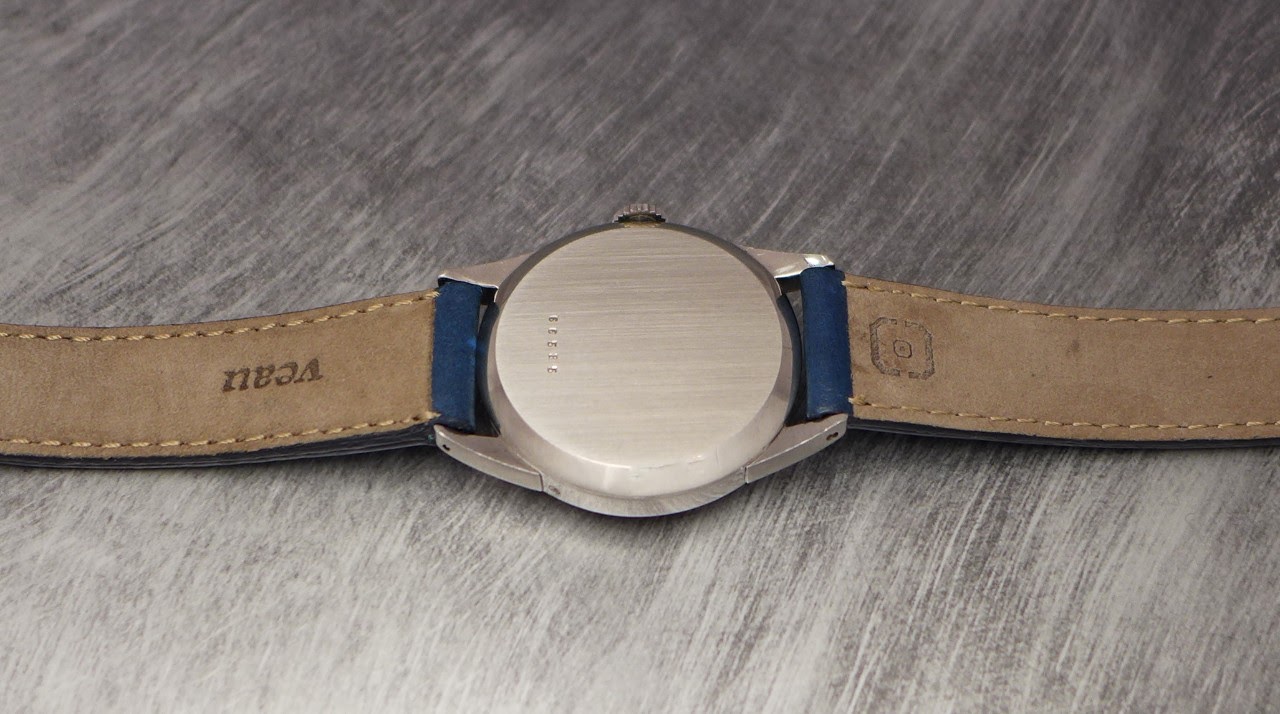 The Cal 412 is a 3 hertz movement, nicely decorated, as you can see on the pictures, offering a power reserve of 50 hours.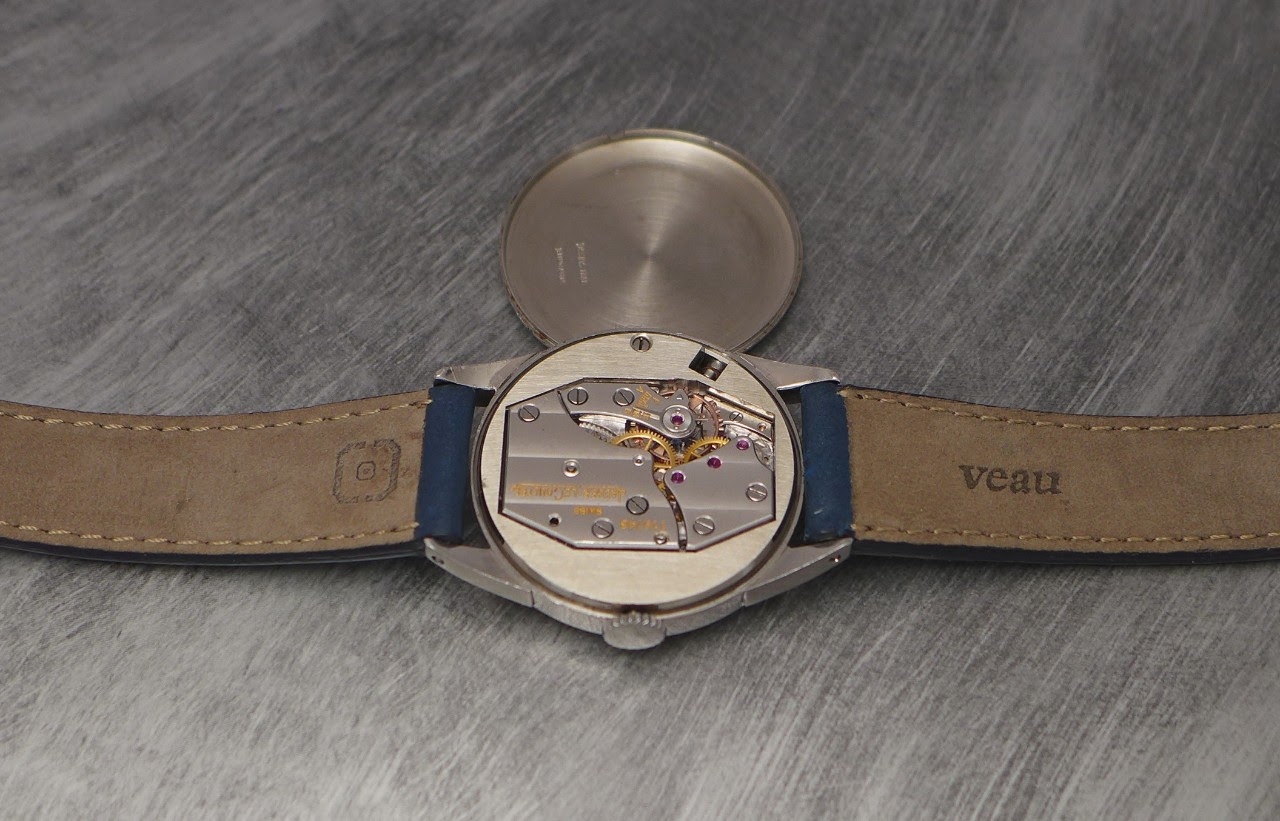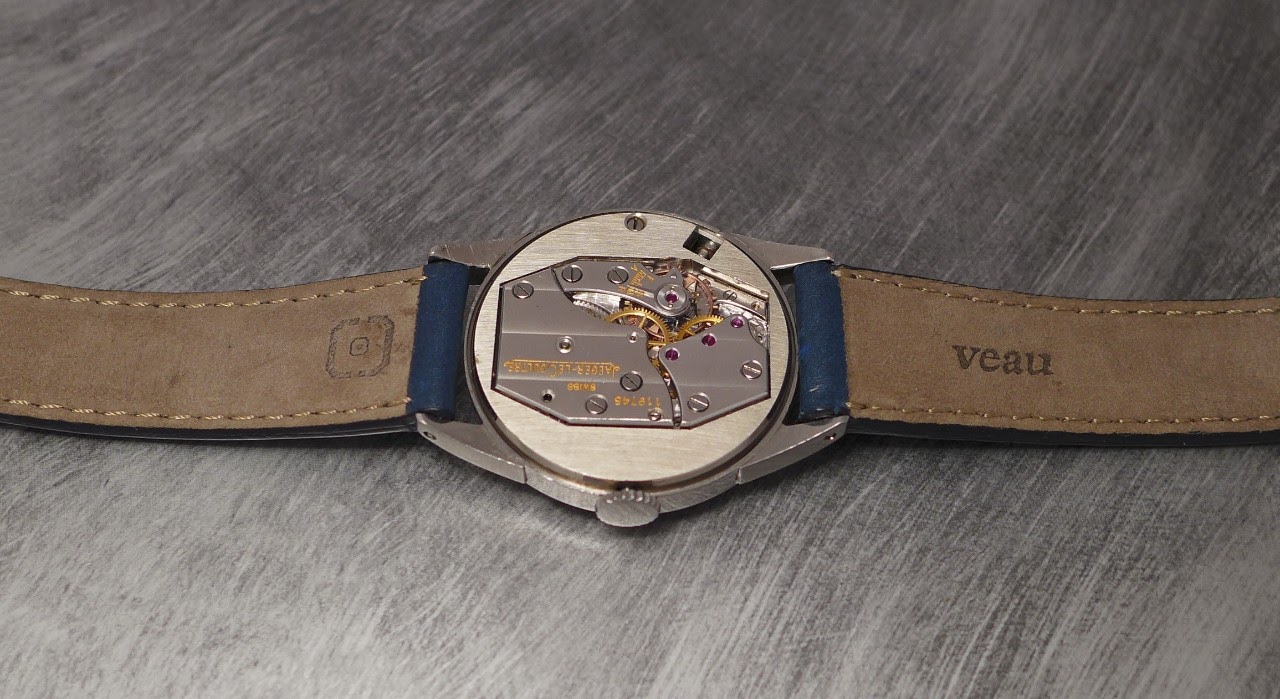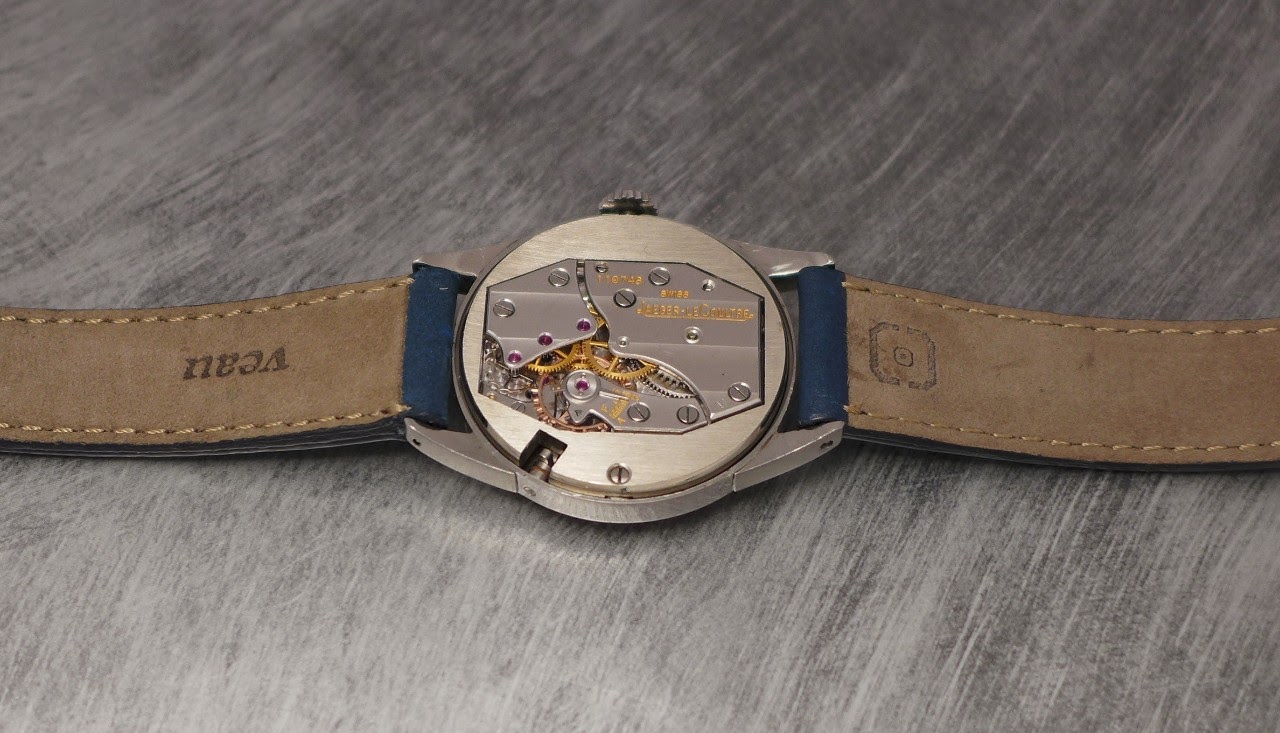 It is hard to say how many were made. What we know is that 6600 Cal 412 were made. Now, to know how many rectangular and round shaped cases were made, in steel or in gold, with the different dials and cases we mentioned is tough to say.
Let's say that I saw, during these last 10 years, more Vintage Geophysic, Polaris and Deep Sea Alarm for sale than these Double Calendars, and especially the round one. And even more especially with this dial configuration.
The vintage Jaeger Lecoultre universe is full of delicious surprises...
Best,
Nicolas