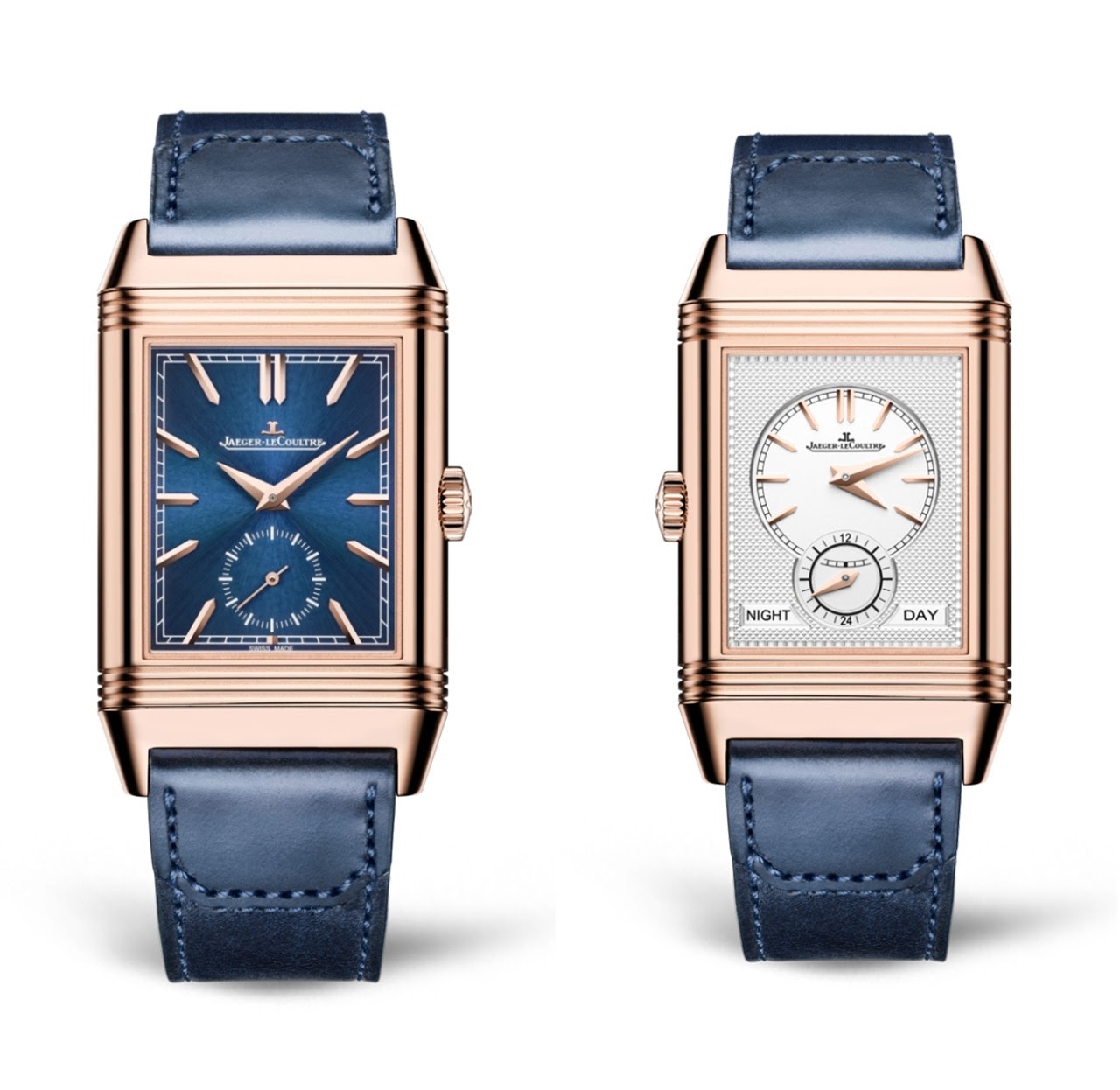 The Reverso Tribute Duoface is a superb, interesting and friendly watch.
The concept is simple: The Reverso Tribute Duoface is a " two watches in one ". On one side, the classic time, Hours Minutes and Seconds. On the other side, a second time zone, for those of us who travel and who have to adapt themselves to two different time zones.
Since the Reverso has been redesigned in 2016 we have seen three different " Tribute Duo( face ).
In 2016, the Reverso Tribute Duo, in steel, with a grained white dial on the recto, and a hobnail blue dial on the verso, followed in 2017 by a rose gold version, both in a case whose dimensions are close to the GT case which has so many fans: 42, 8 x 25, mm, for a height of 9, 15 mm.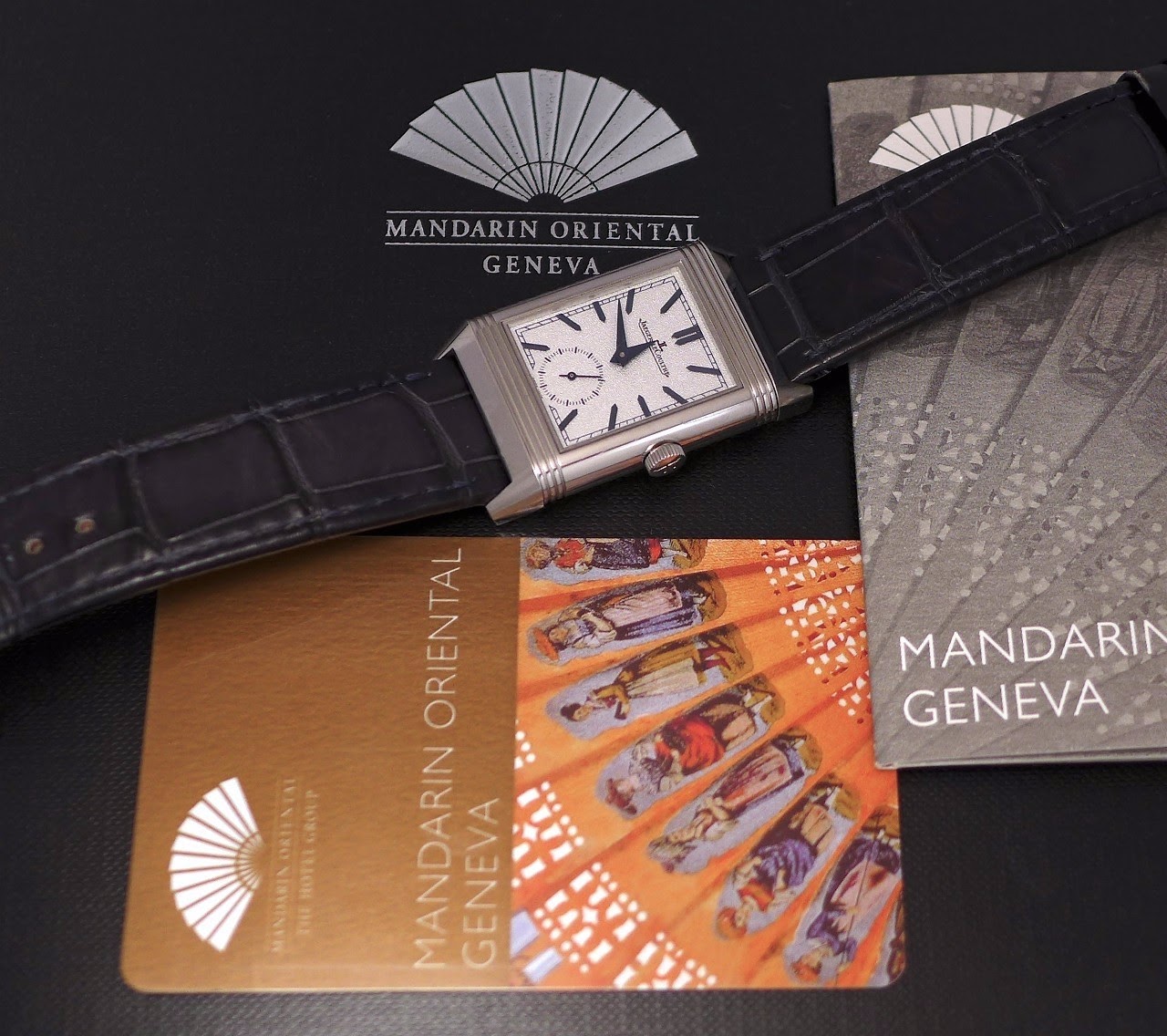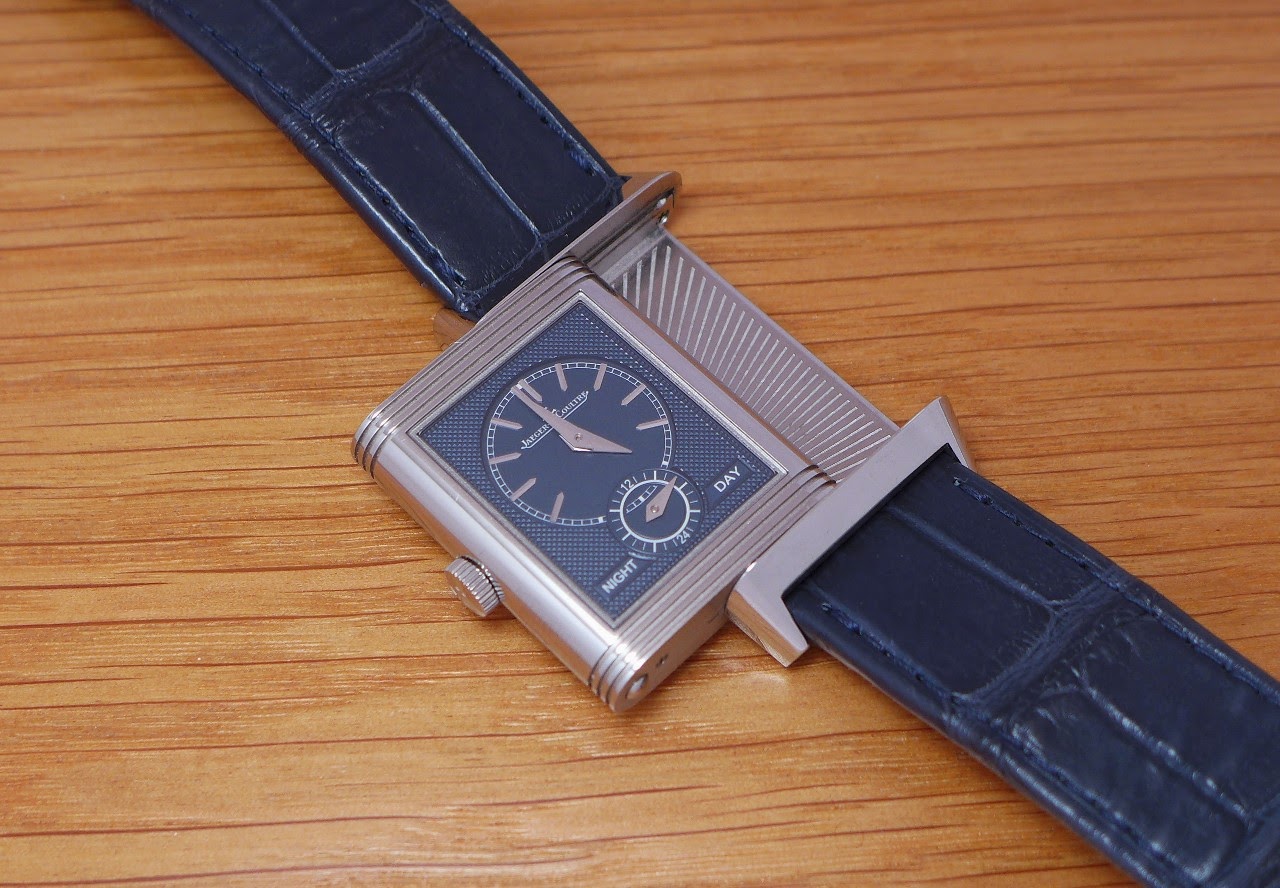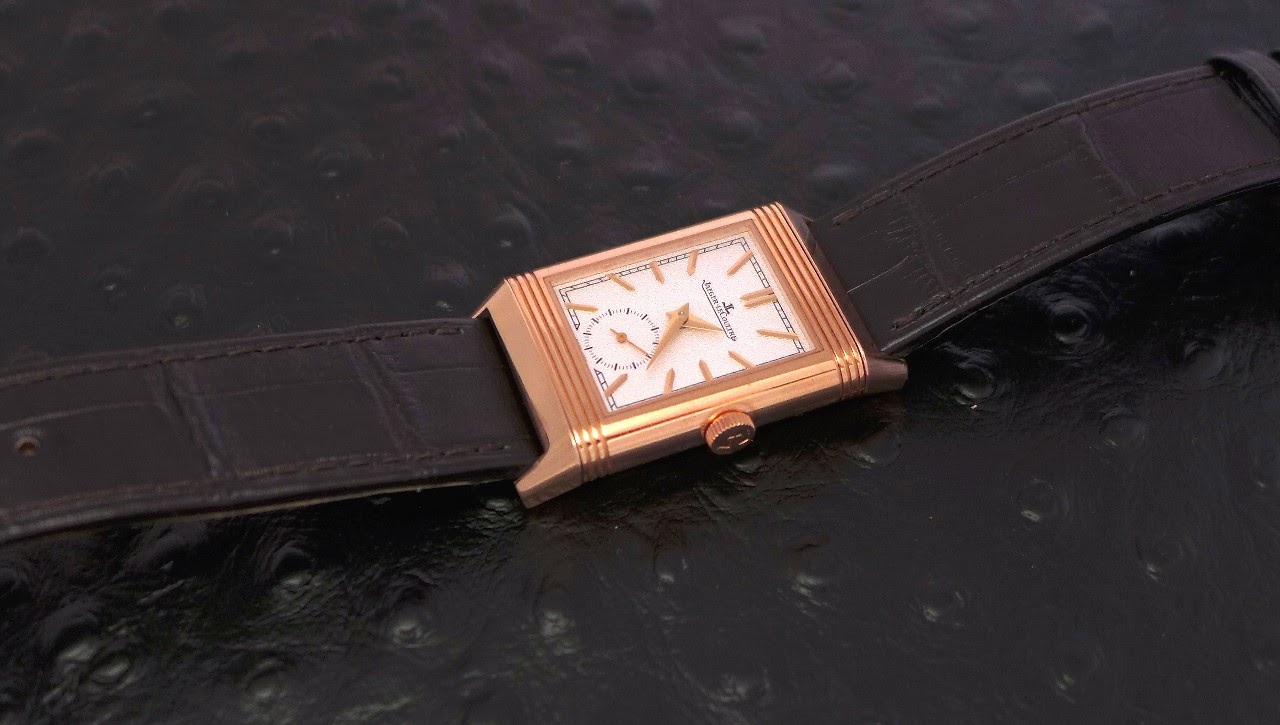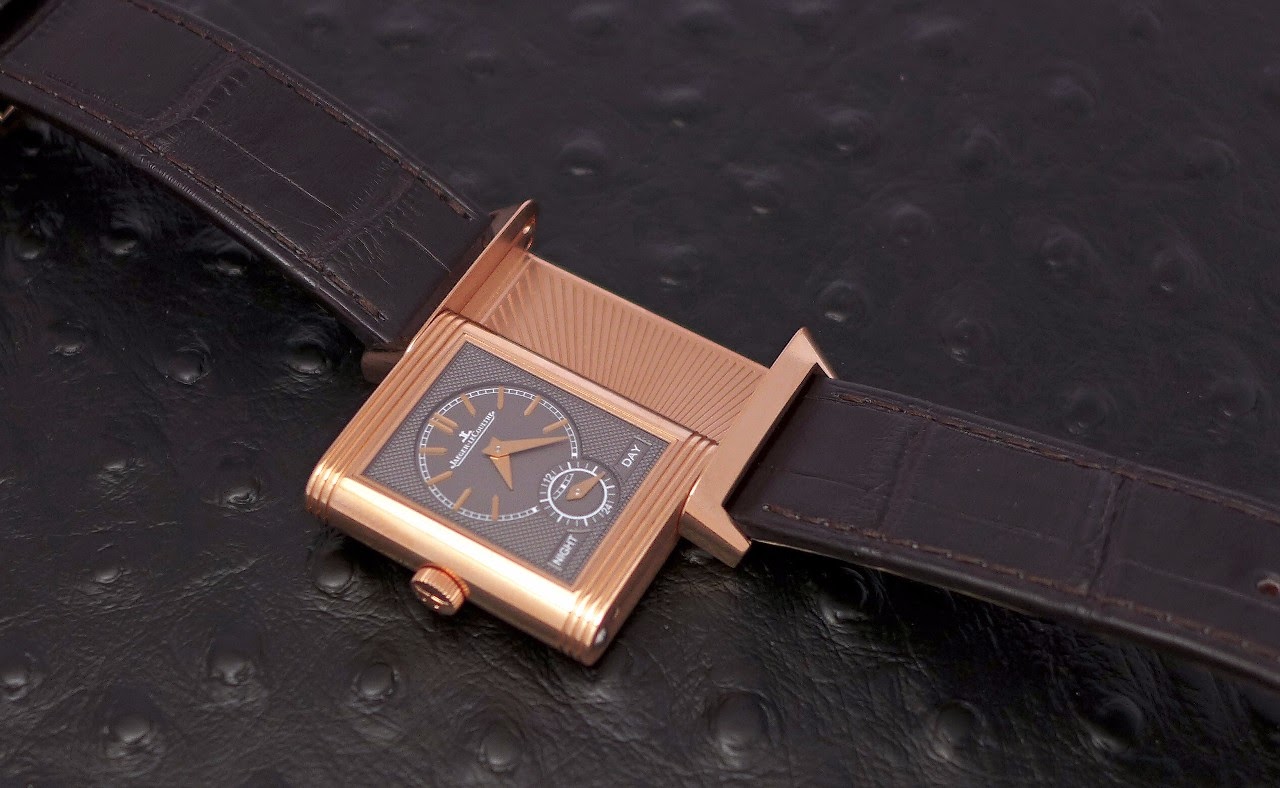 In 2018, we had the Reverso Tribute Duoface in rose gold with an anthracite dial, borrowing the case of the Reverso Tribute Calendar: 49, 7 x 29, 9 mm and 10, 9 mm high.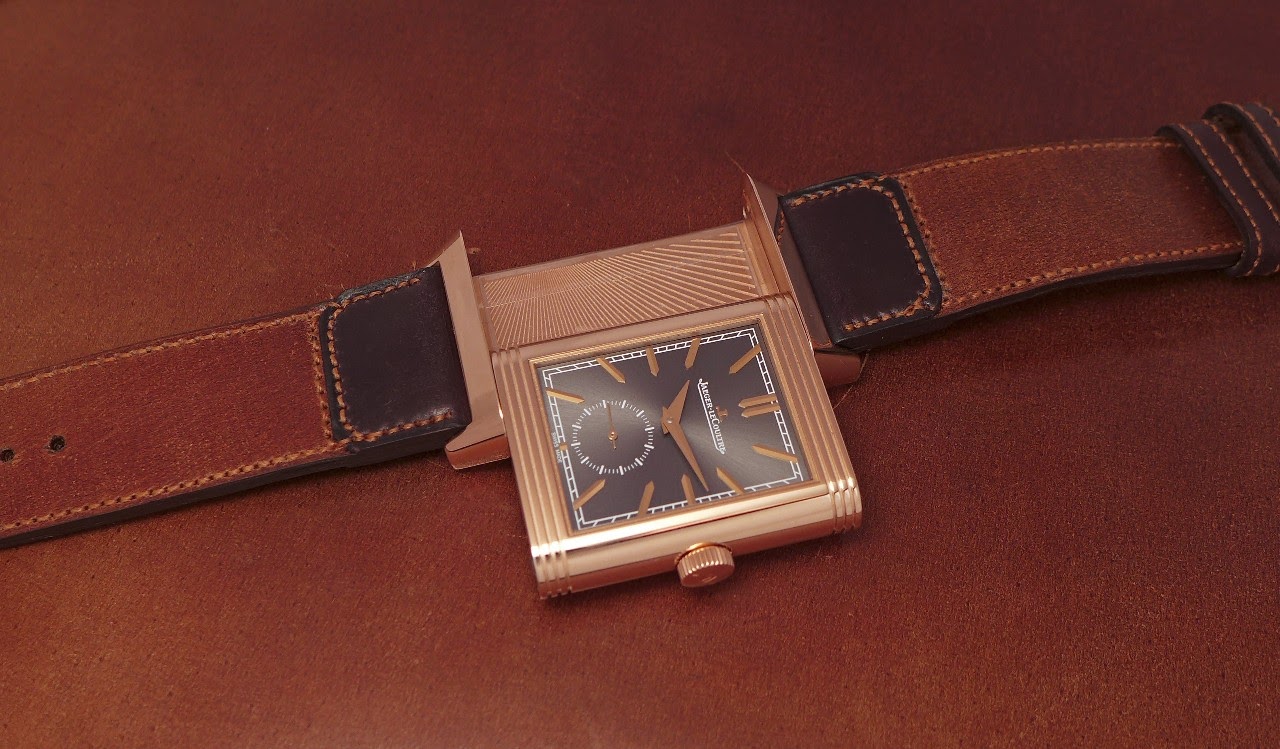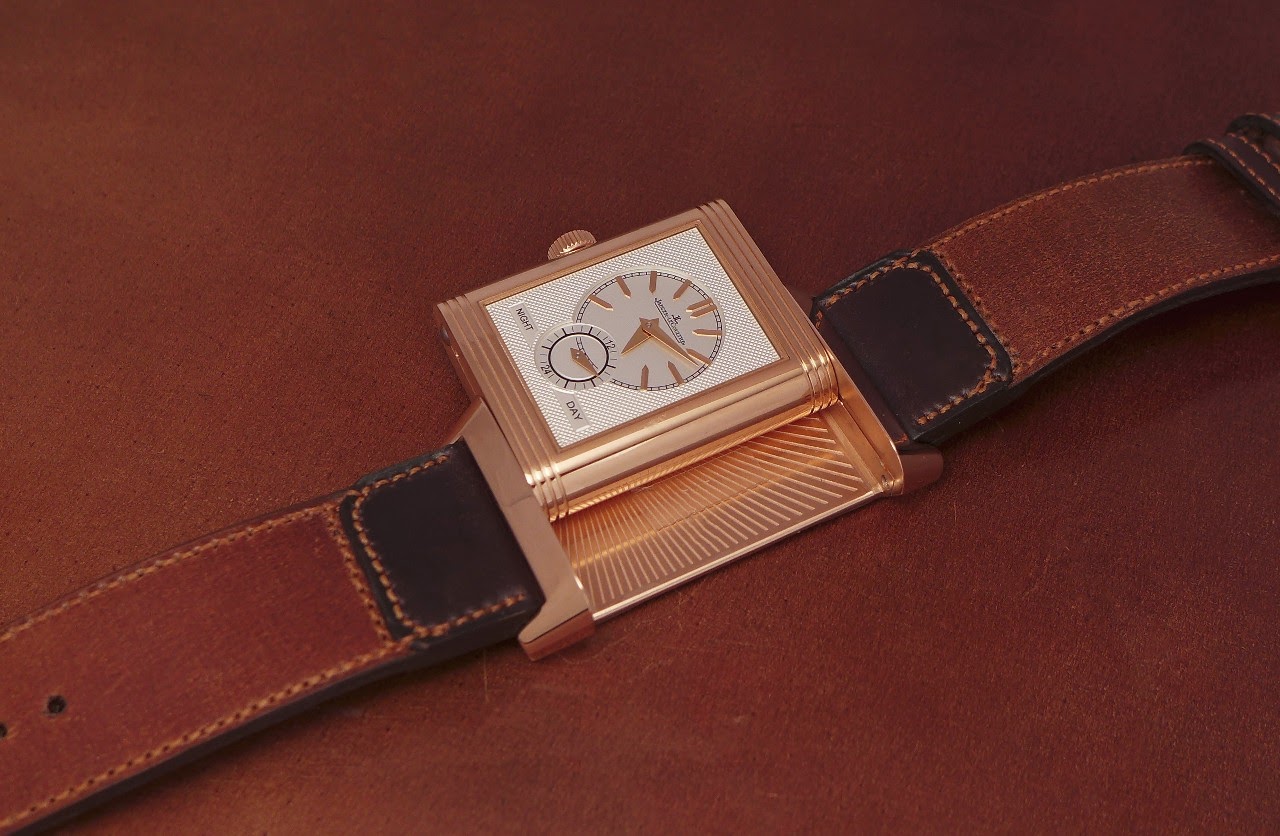 The Reverso Tribute Duoface unveiled this year uses the blue dial of the Tribute Small Seconds from 2018, with the same problem to take a good picture of it, most of the photos taken with a flash make the dial turn into a kind of purple hue. In the flesh the recto dial has a superb blue hue, while the verso has a blend of white hobnail and smooth decoration, the same dial than the Tribute Duoface in rose gold from 2018.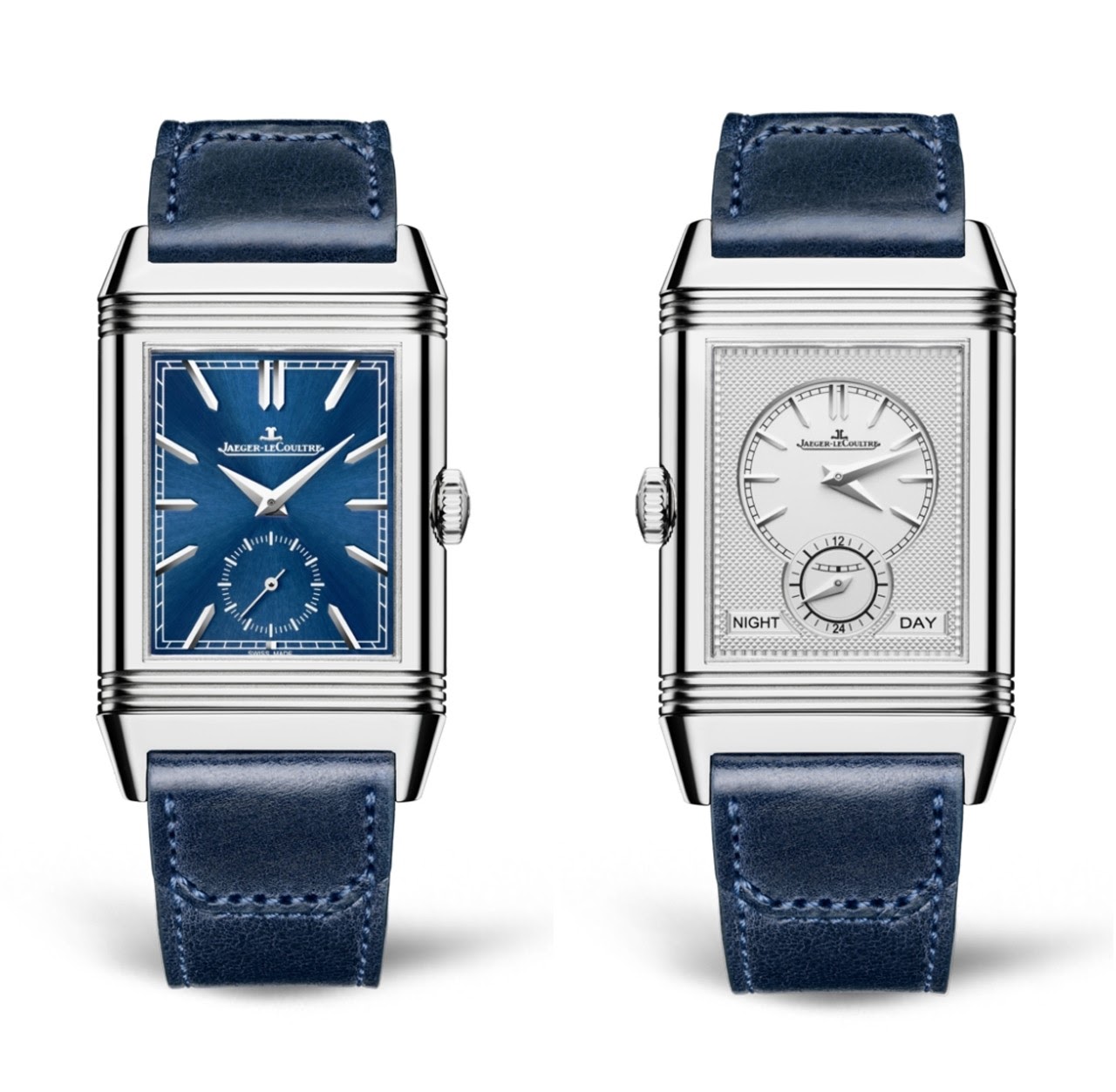 A close up of the blue dial: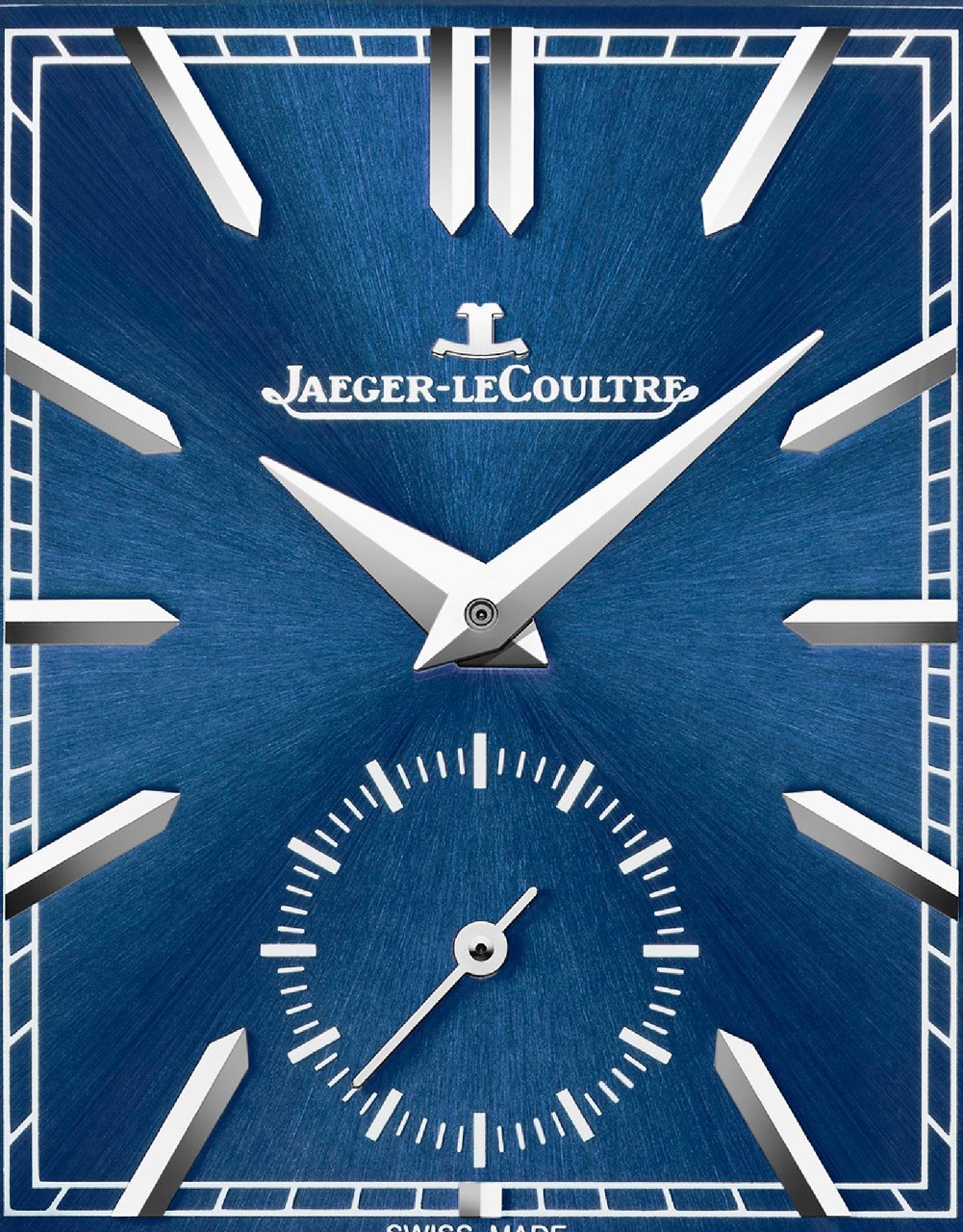 The case of the 2019 Tribute Duoface is somewhere between the 2016 Tribute Duo and the 2018 Tribute Duoface in rose gold: 47, 8 x 28, 3 mm and 10, 3 mm high. In the metal, the watch looks smaller than the dimensions on the paper suggest.
The movement is, without surprise, the same, the Cal 854 A/2, made of 167 parts beating at 21, 600 vibrations per hour, with a power reserve of 42 hours.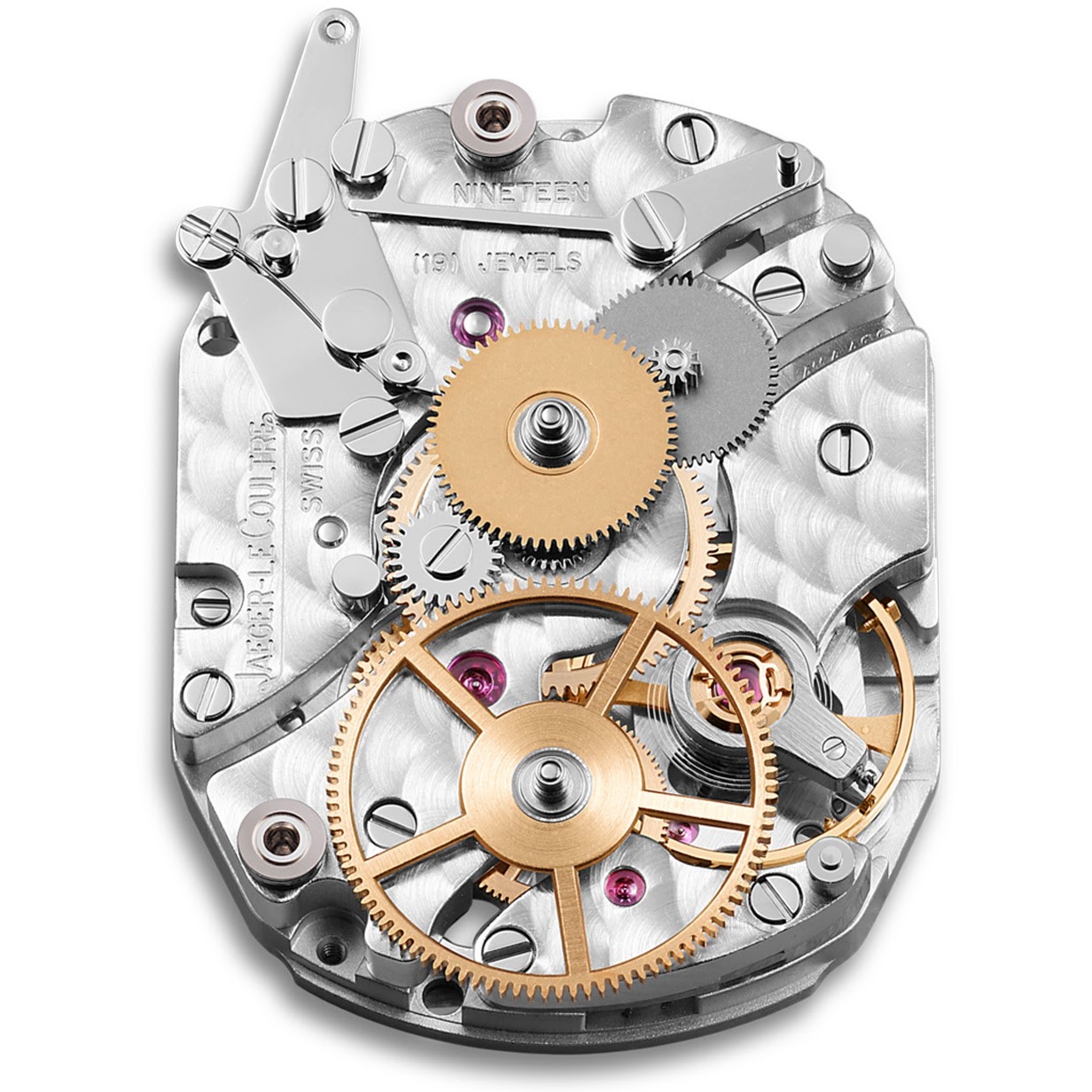 As you can see, the rose gold version, is the only one among the two to be limited to 100 pieces available in the Jaeger-Lecoultre Boutiques only.
The Fagliano straps are superb, and compliment the watch(es) very well.
Steel or rose gold, it is a matter of taste.
I find both of them very appealing and well made, I have one regret and one doubt, though:
- I would have differentiated the dials of the two versions, for the rose gold version.
- Jaeger-Lecoultre is waving between too many case sizes for the Tribute Duoface. Indeed, it has been made in three different sizes. I would have opted for two sizes only, and even...
What about some live pictures, now?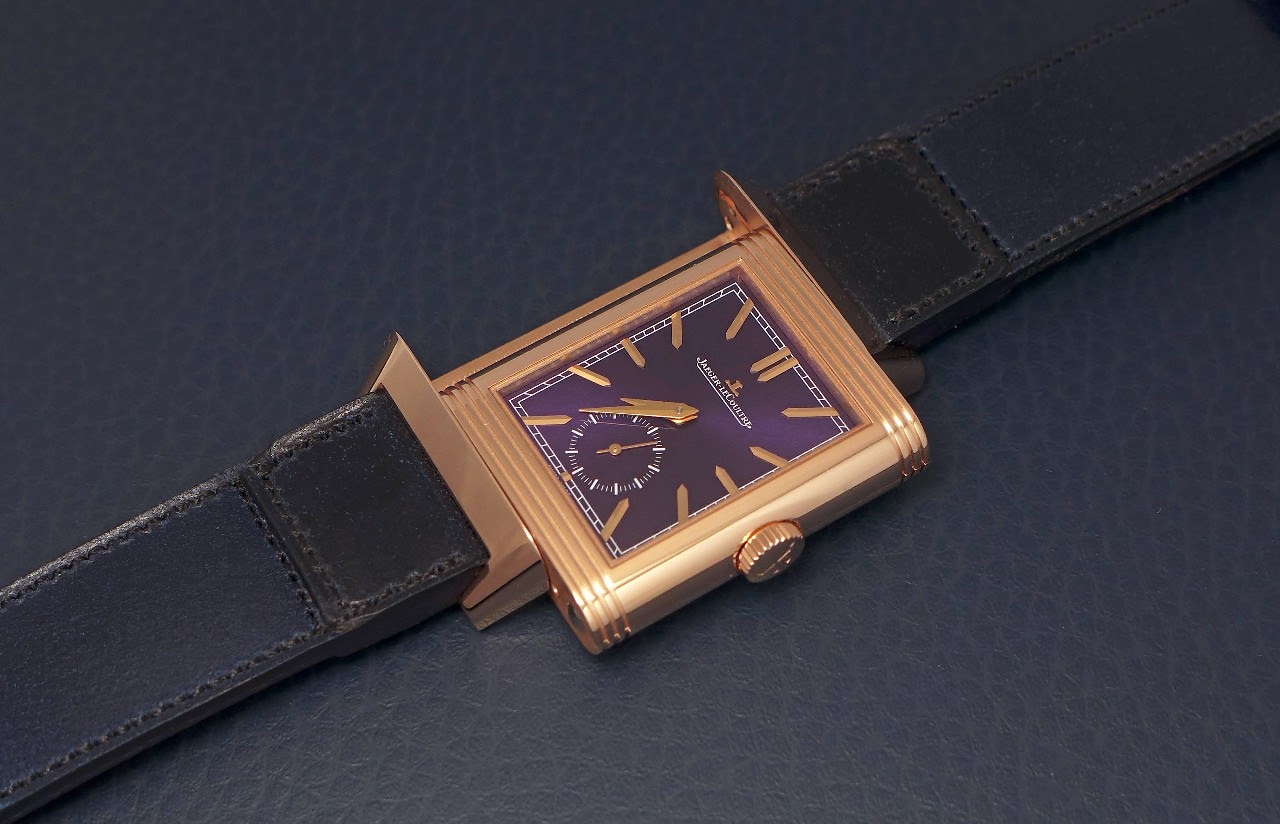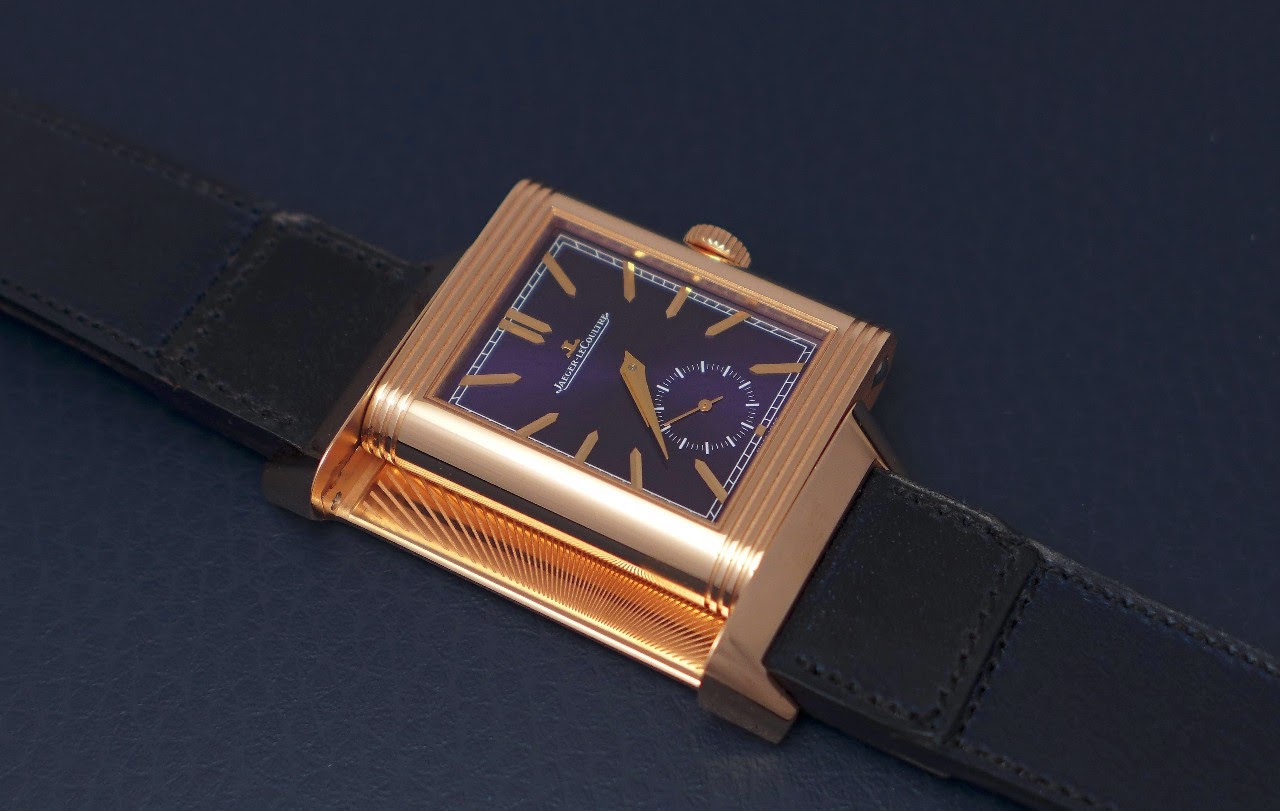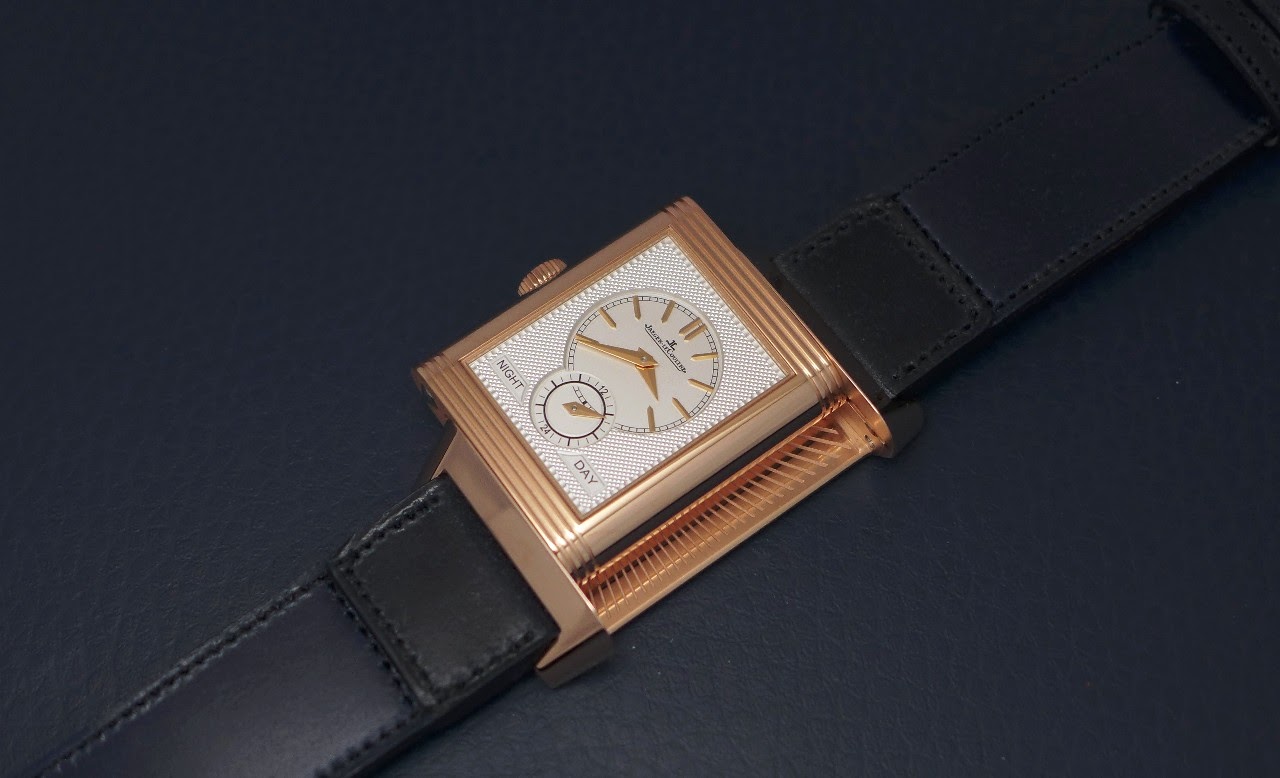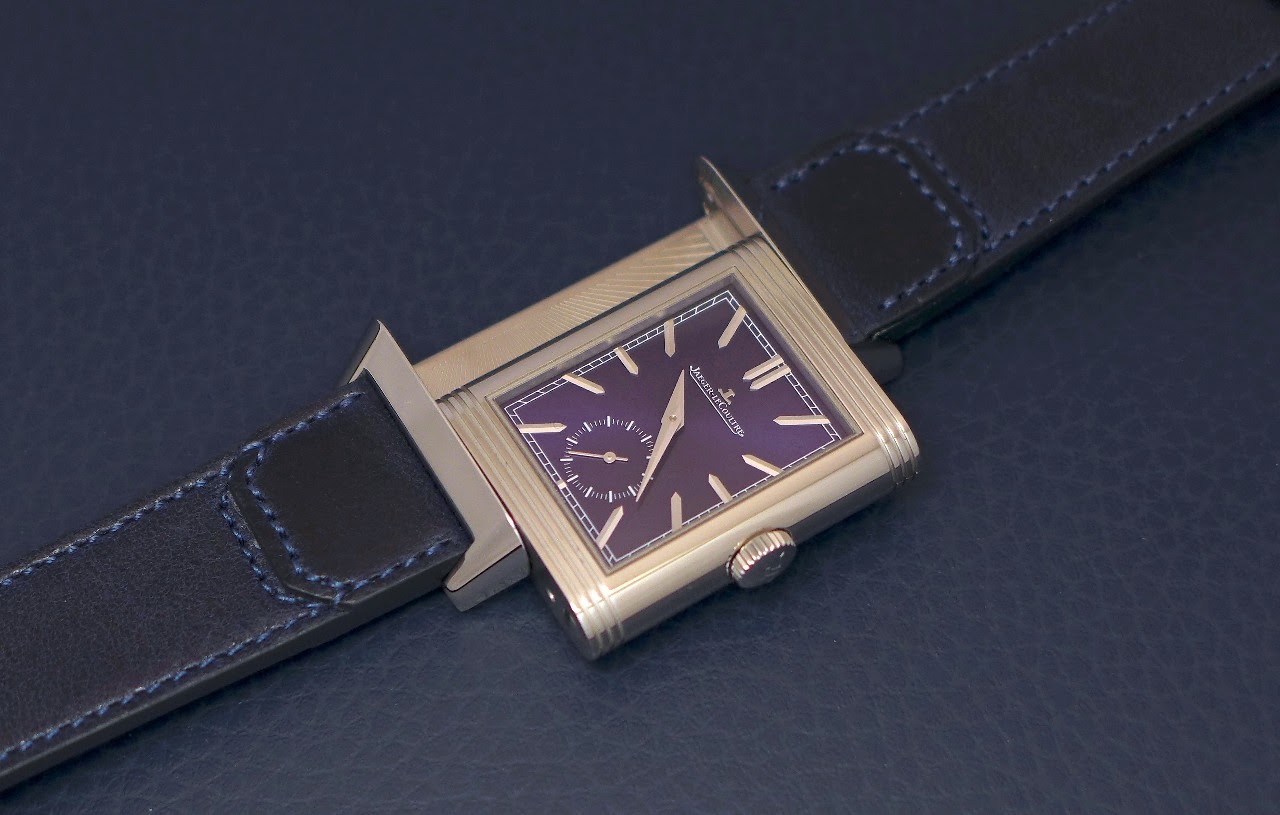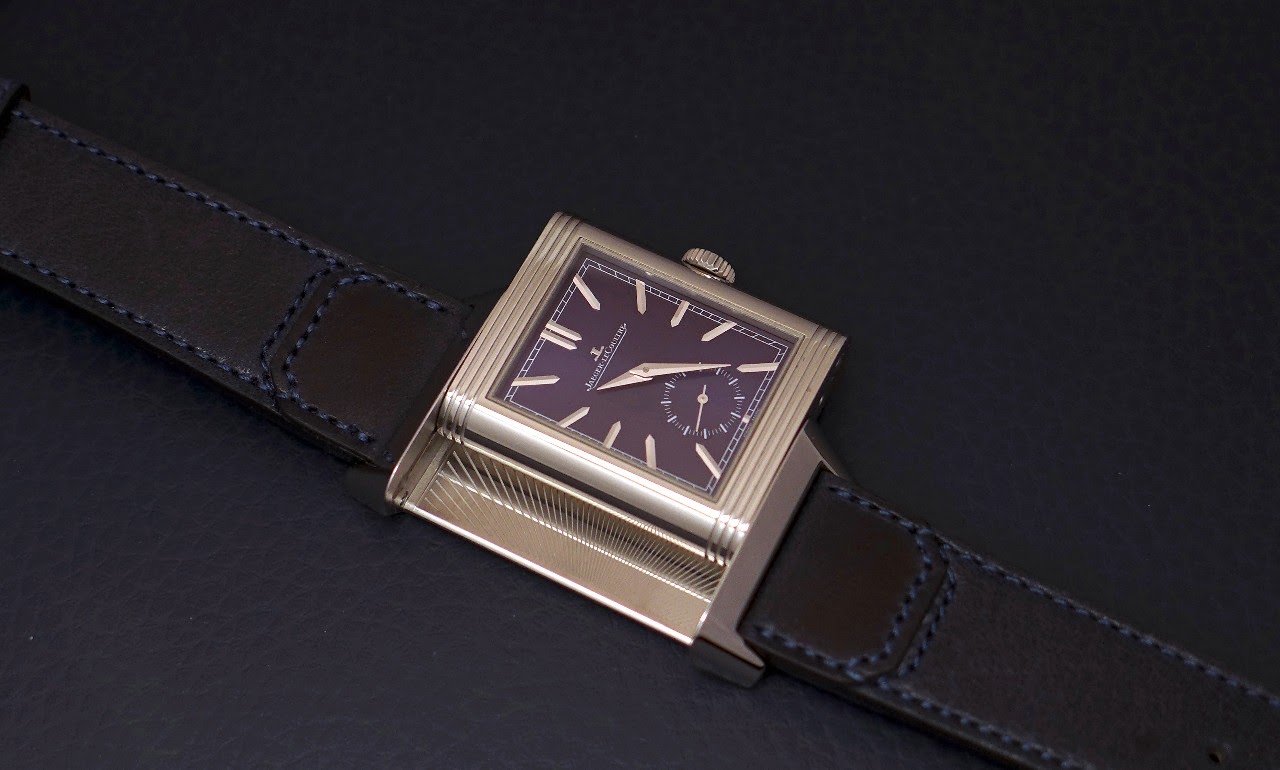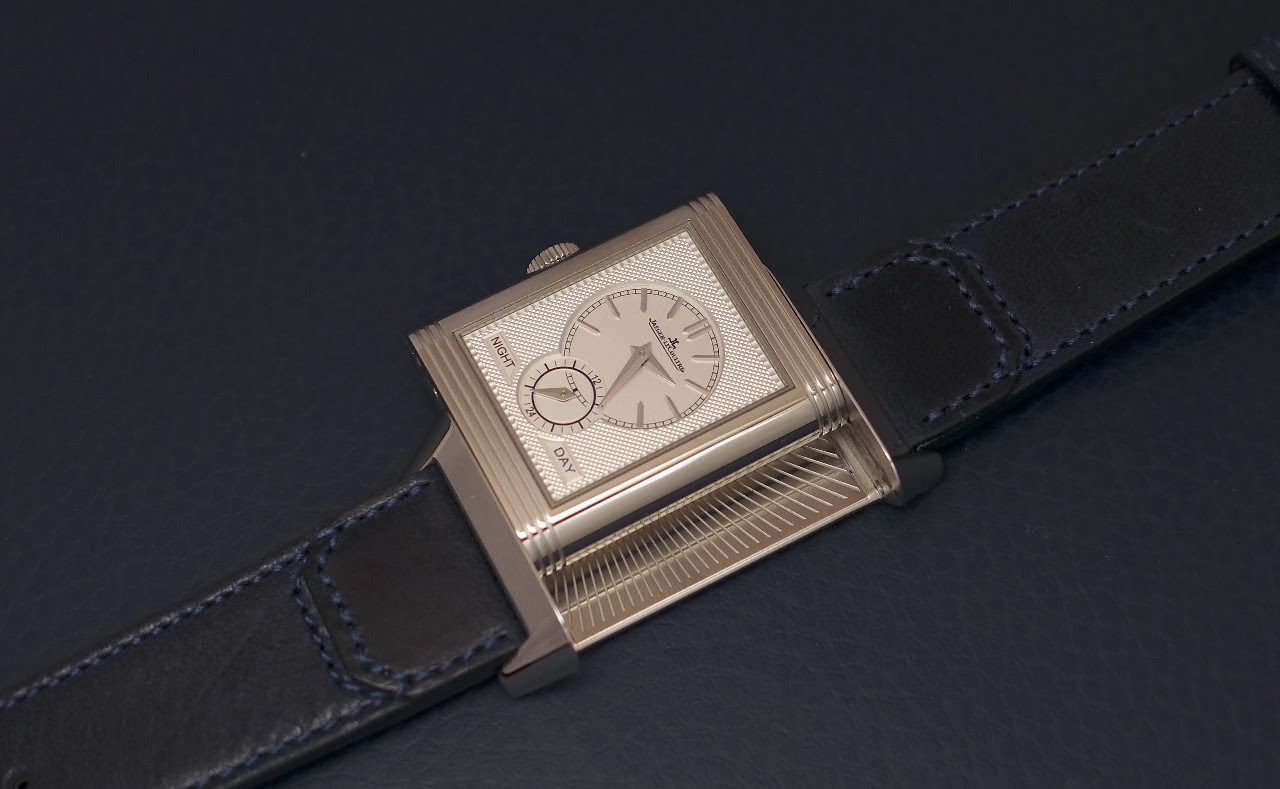 This blue dial is really challenging to take in picture...
Looking forward to reading your comments and thoughts,
Best,
Nicolas