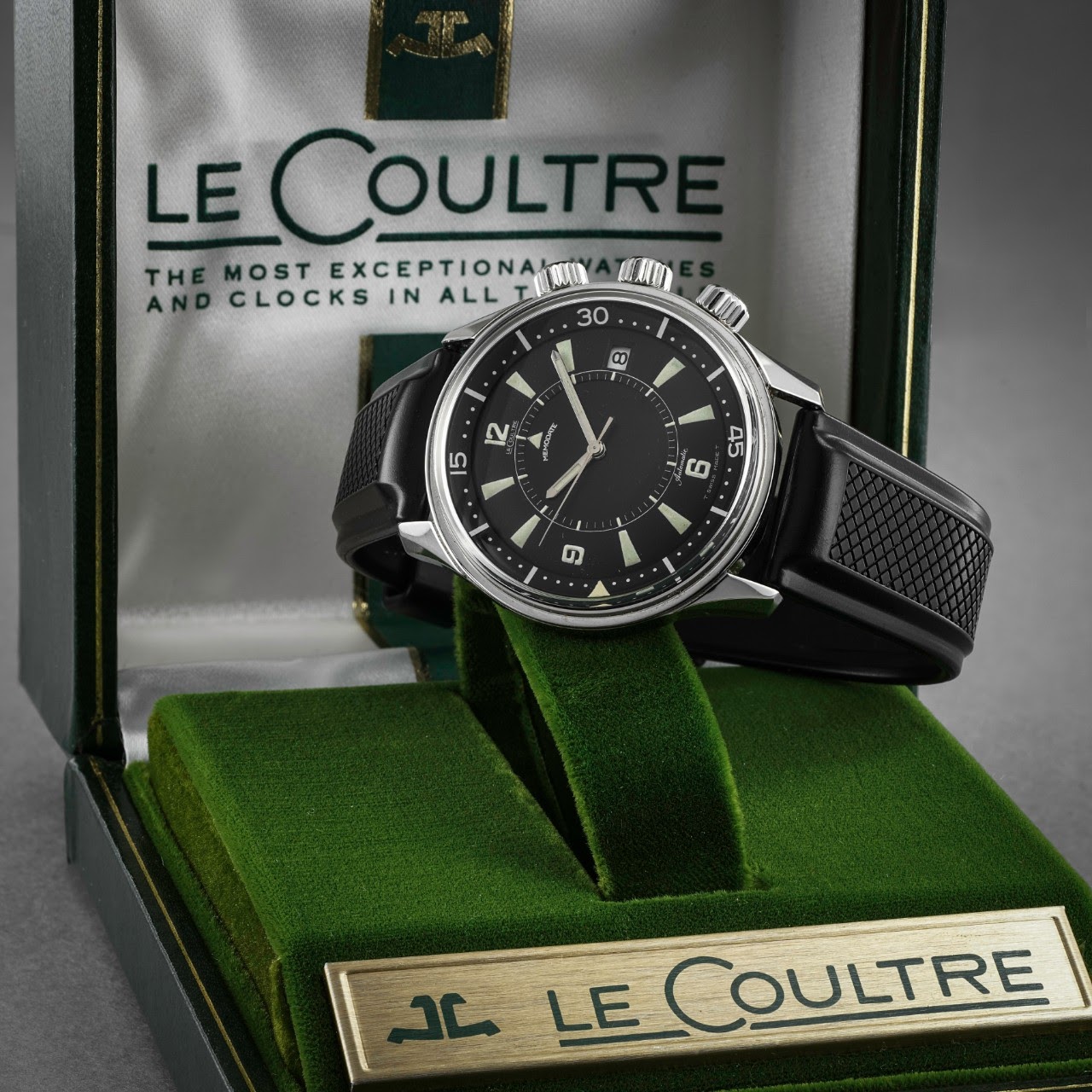 A Lecoultre Polaris Reference E 859 " Memodate " will soon be auctioned by Phillips.
It is the opportunity to remind some facts.
The Polaris E 859 certainly is a rare watch, with only 50 prototypes made in 1963 ( not issued, just prototypes ), 500 watches made in 1965 with this dial:
The Polaris, which belonged to the Curator of the Jaeger Lecoultre Heritage Gallery.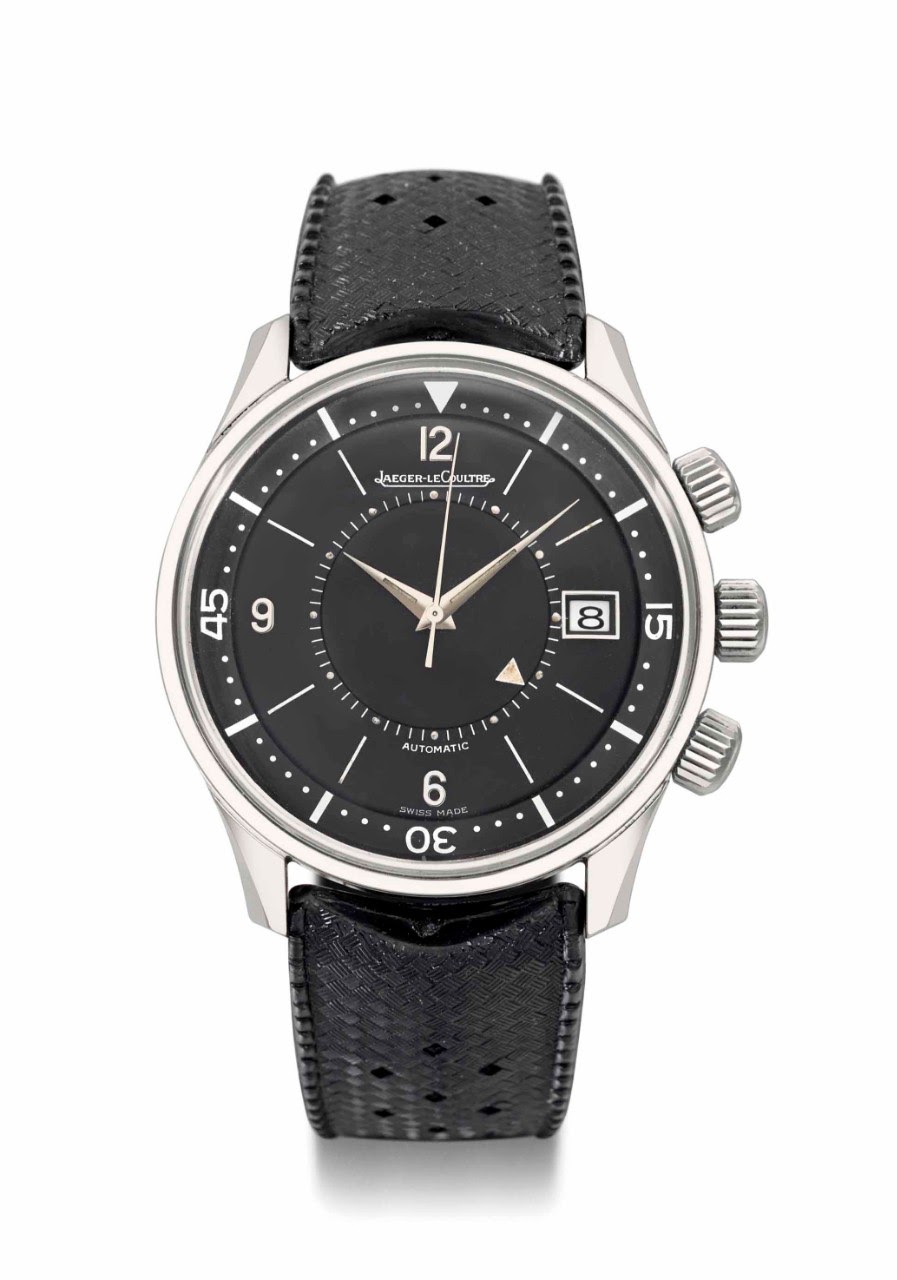 The Polaris 1965: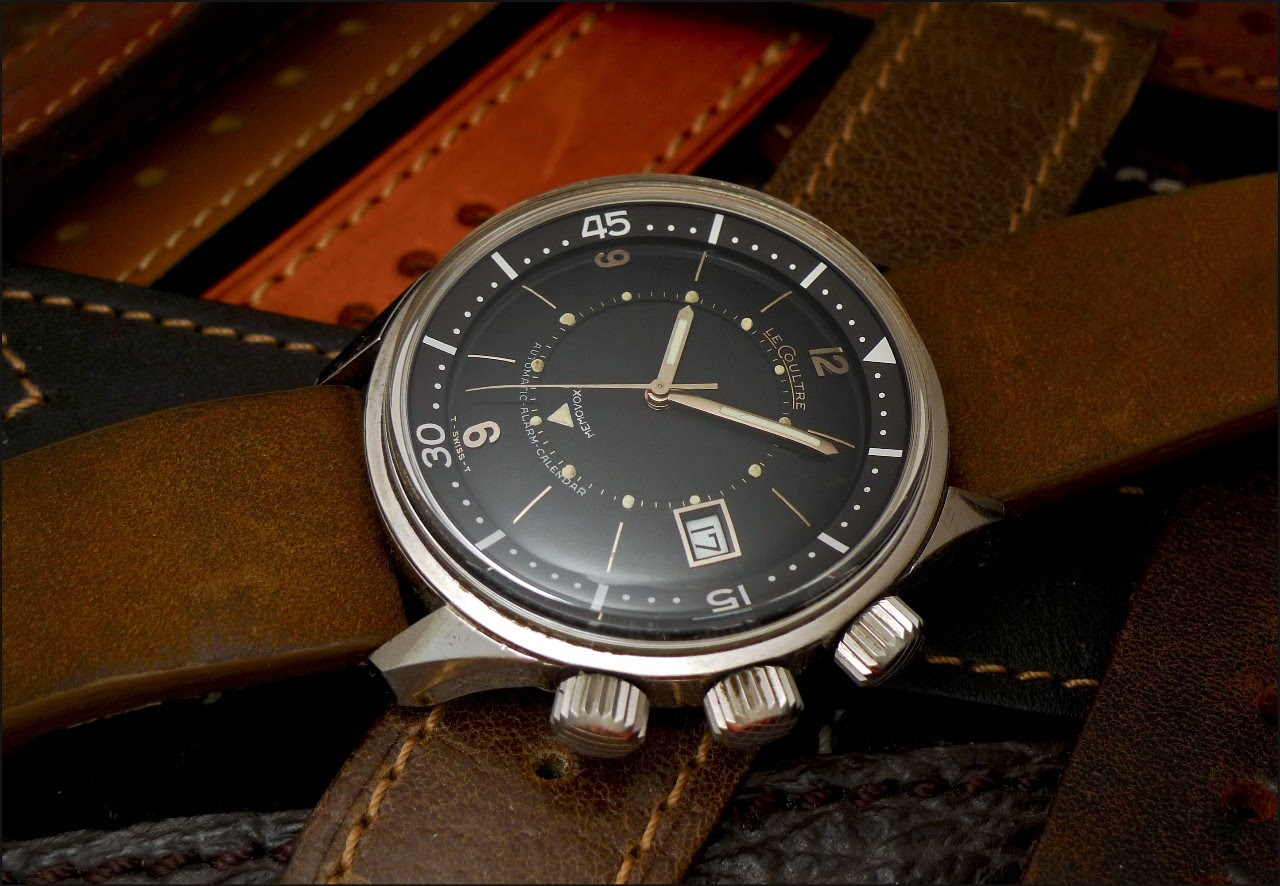 And, perhaps, 1214 watches made from 1967 to 1970 with this dial: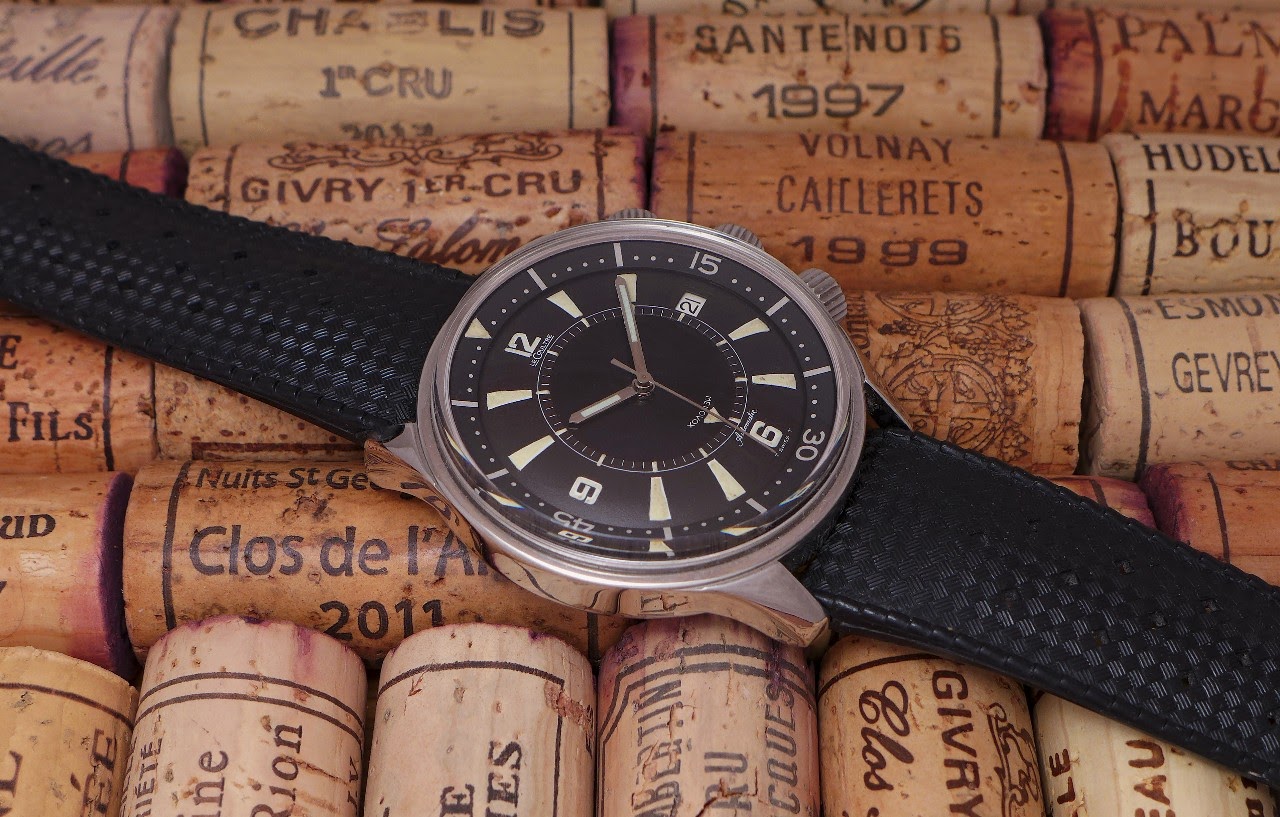 If I said " perhaps ", it is because the Manufacture stated that 1150 Polaris E 859 were produced in 1968, 55 in 1970, and only 9 watches in 1967.
The two years which let me perplex are 1970 ( I didn't see even one ), and 1967 with the estimation of only 9 pieces.
Indeed, I saw two E 859 from 1967 in the metal, and, in pictures, 7 others. I think it is highly improbable that I saw 100 % of the Polaris made in 1967... There may be a bit more!
Still, the 1967 is probably the rarest of the Polaris ever made.
That's for the rarity. Now, some words about the dial...
The Polaris " Memodate " certainly is the rarest, prototypes apart as I only saw one. The one to be auctioned is the fourth I saw... Only four...
Here are the four of them:
Credit picture: Jglydon: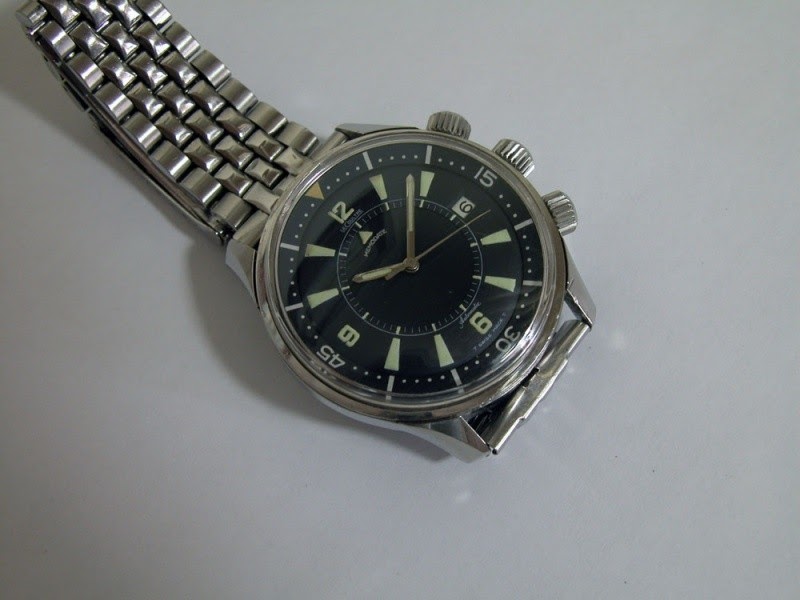 Credit Antiquorum: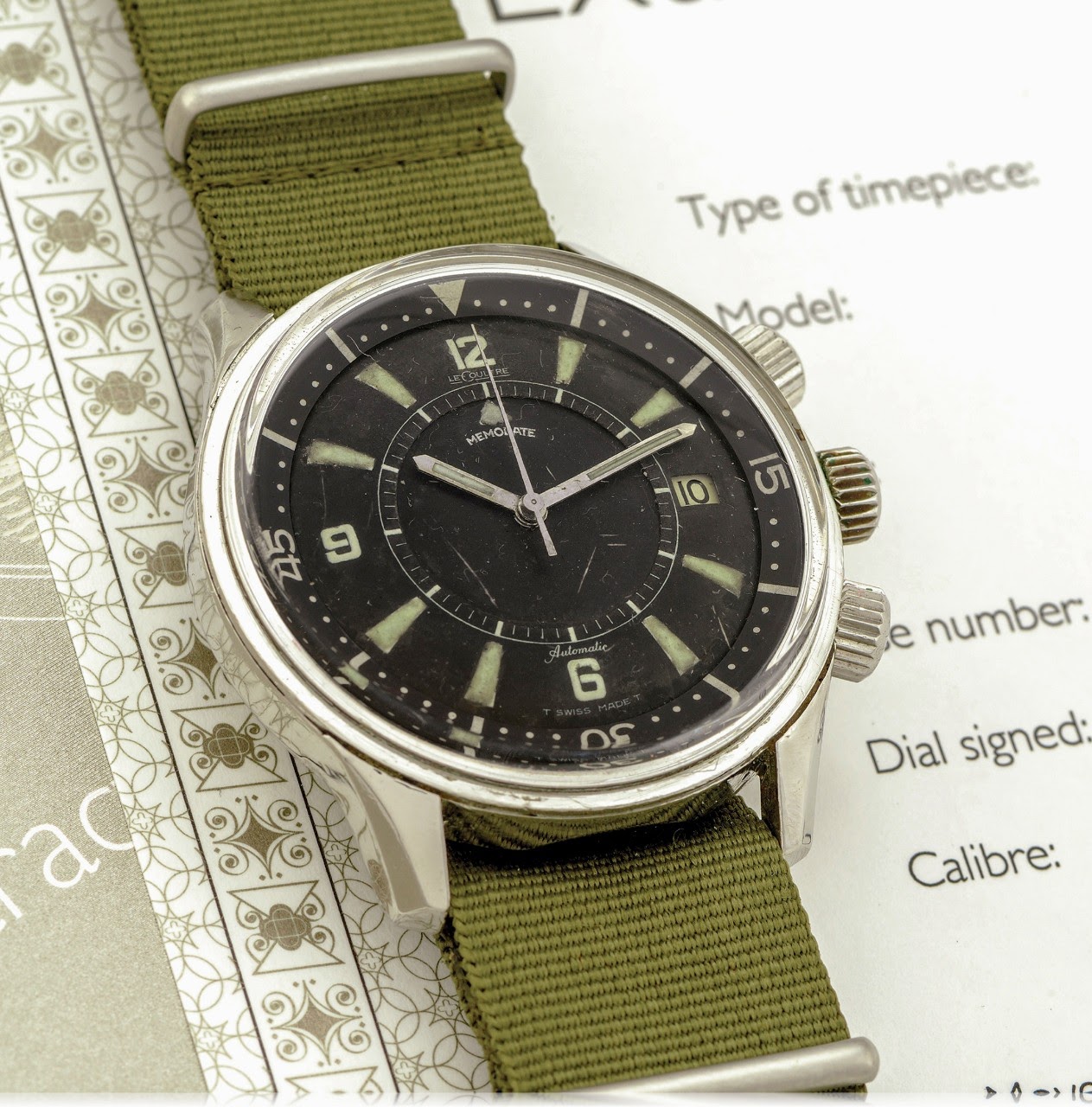 Credit Phillips: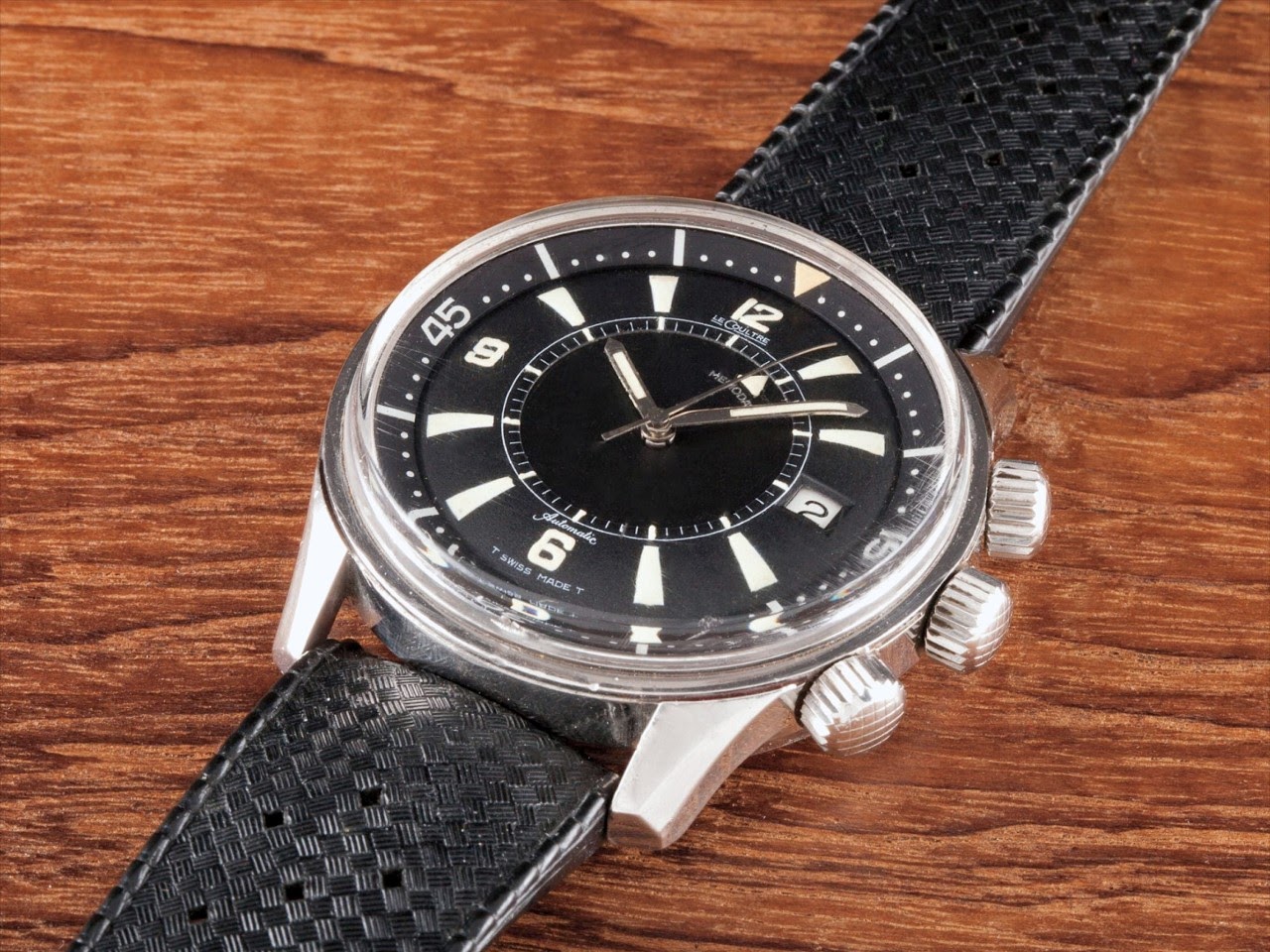 And the fourth, which is the one to soon be auctioned: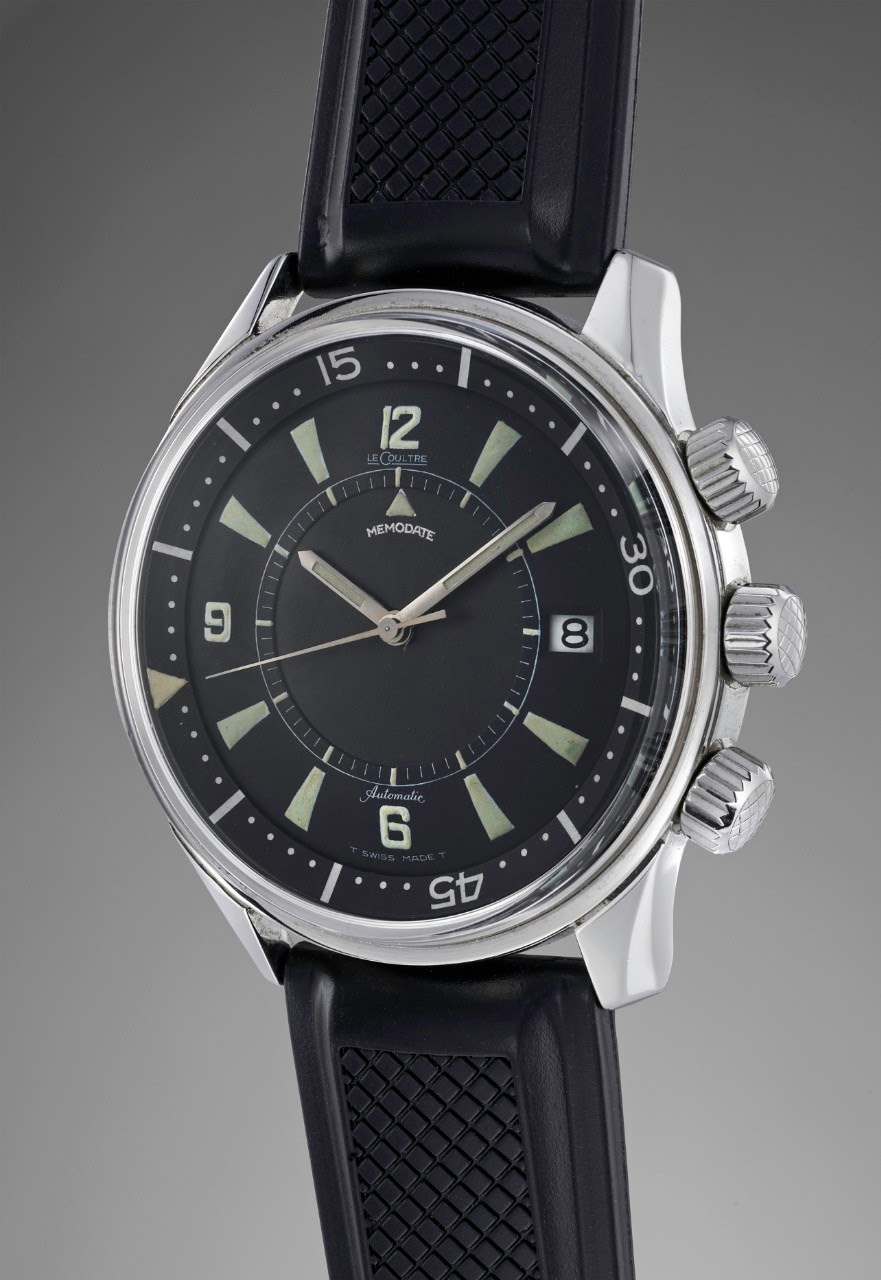 Exactly the same watch ( with the same case number ) which was auctioned some years ago by Christies: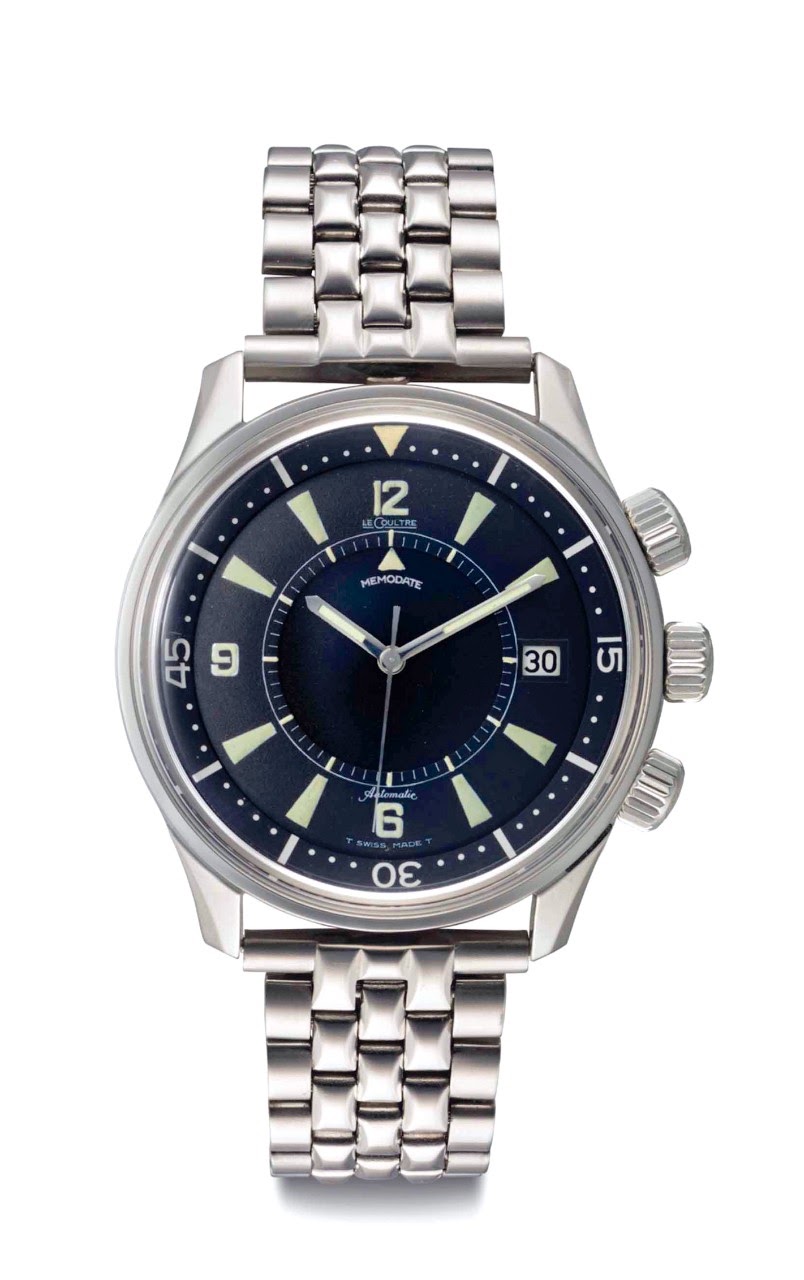 Do all the Polaris 1965 and 1968 come with some wording on the alarm disc? No. Only the Lecoultre. Never the Jaeger Lecoultre.
Example of a Jaeger Lecoultre Polaris 1965.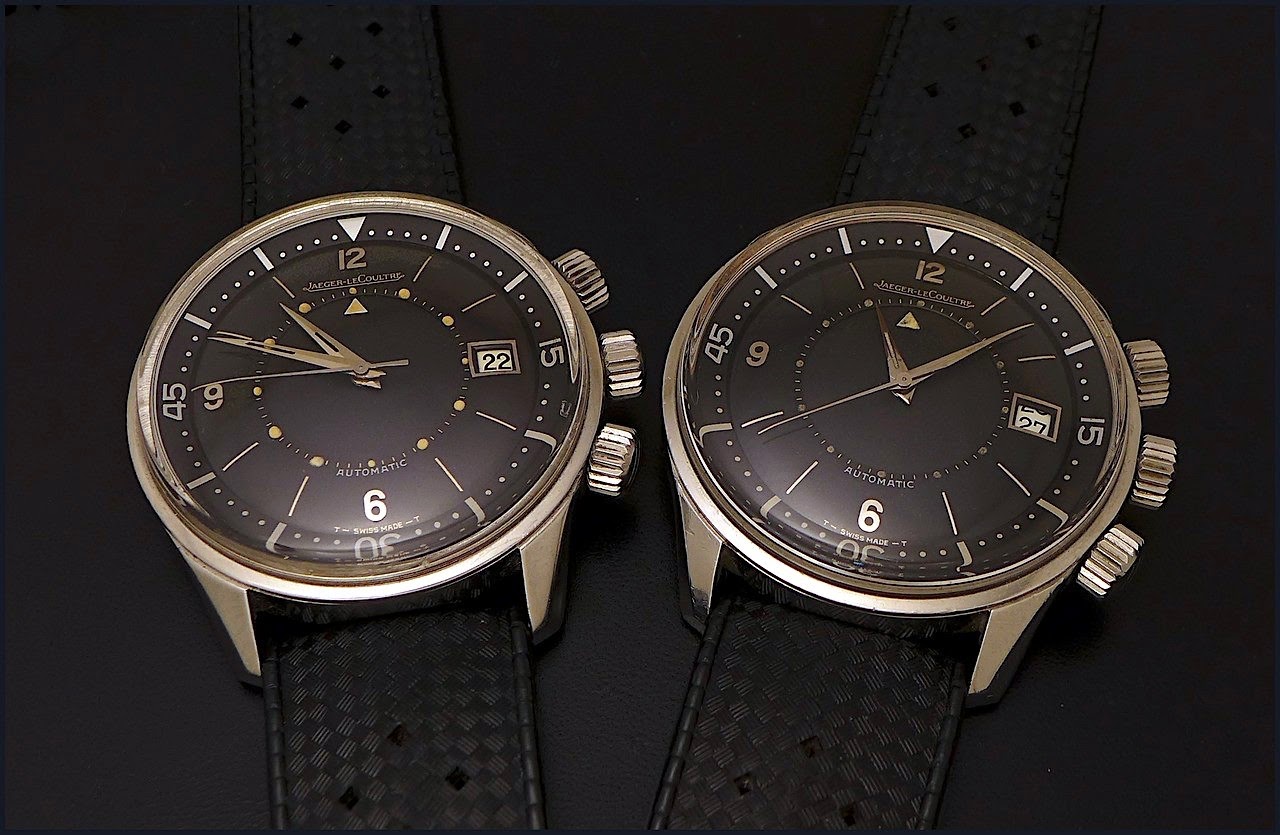 A Jaeger Lecoultre Polaris 1968.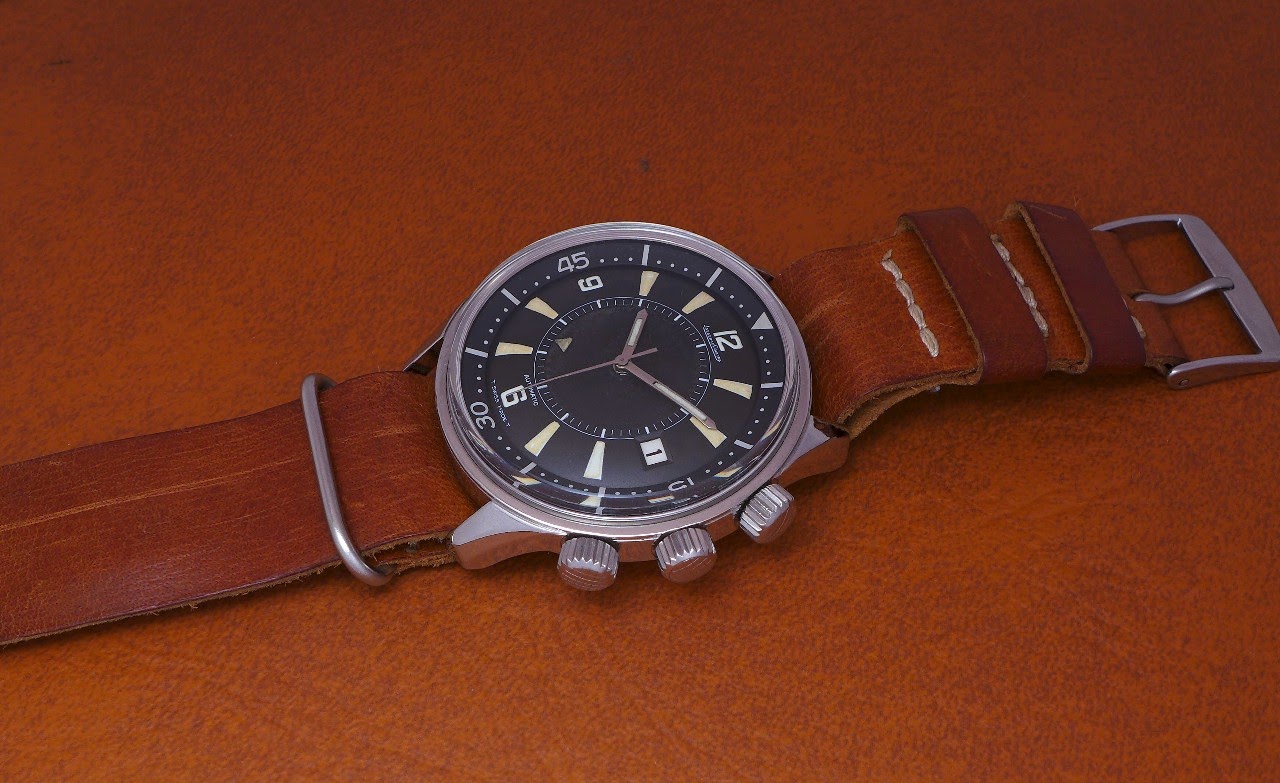 The Lecoultre Polaris 1965 and 1968: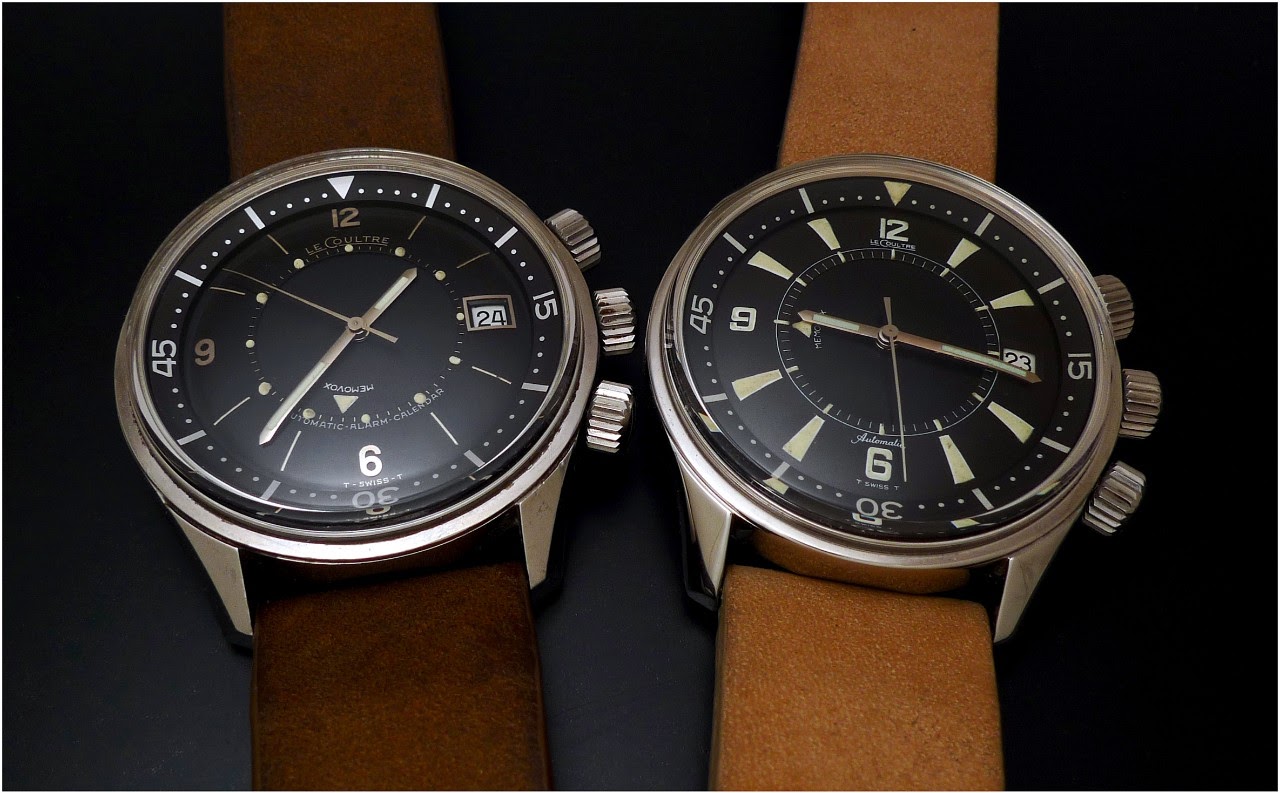 And to end in beauty, a Jaeger Lecoultre Polaris 1967: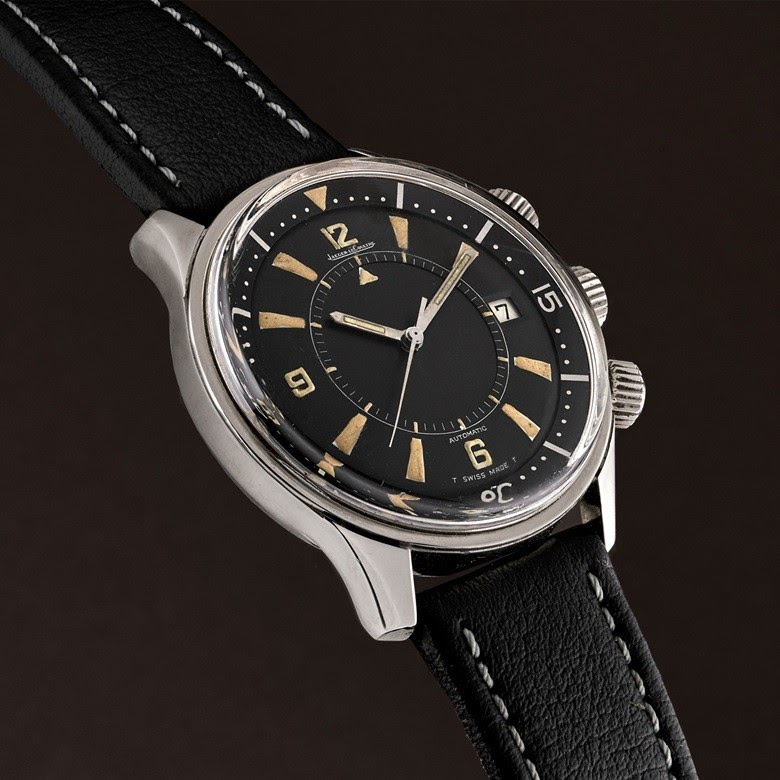 So, to make it clear, only on the Lecoultre Polaris you will find a wording, most of the time " Memovox " and only in a very cases, " Memodate ", and the mention " Memodate " will only be seen on the 1967 version. Another interesting point, the case numbers are very close: 1, 099, 785, 1, 099, 714, and 1, 099, 761.The fourth one, I don't know ( Jglydon's one ).
Hence the interest of this Polaris 1967. I am curious to see if this specificity will be reflected by the outcome of this auction...
Best,
Nicolas