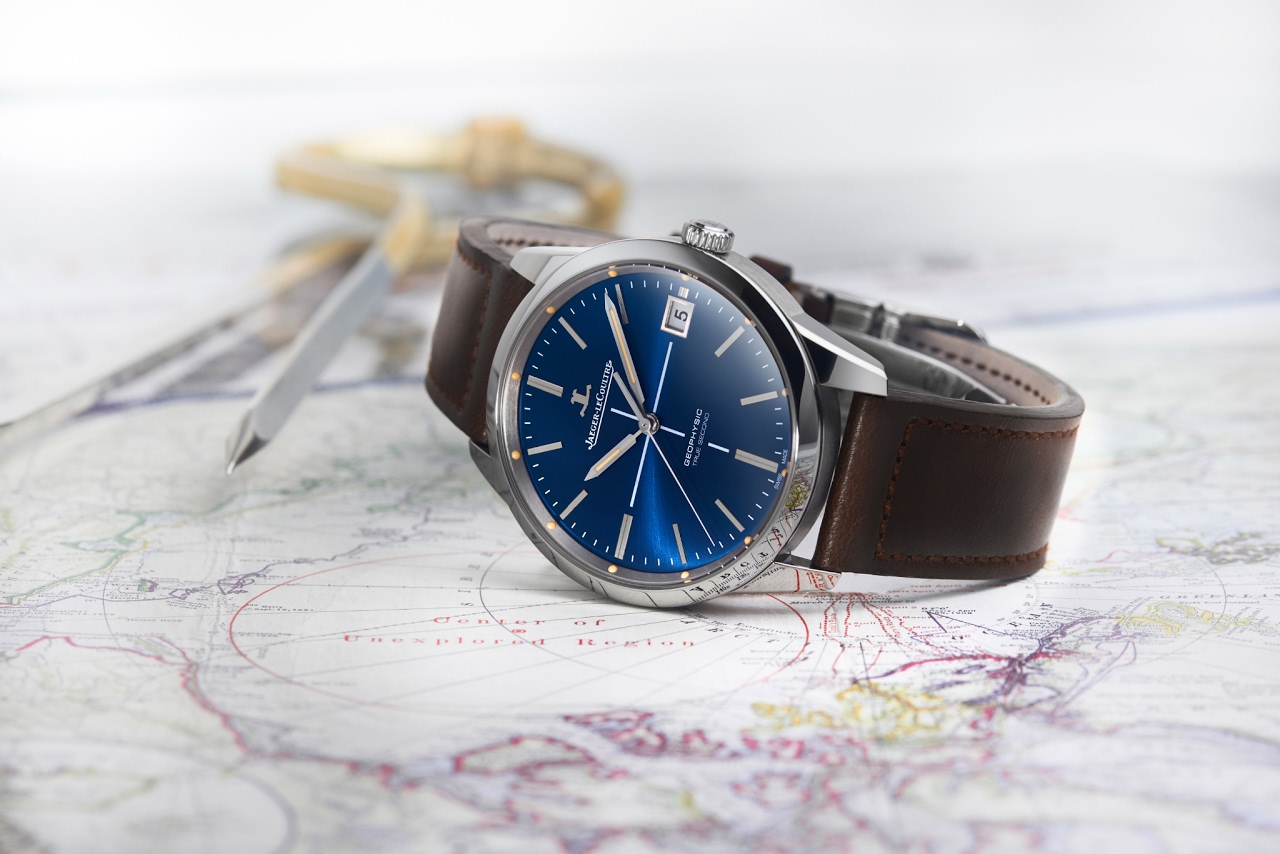 The Geophysic True Seconds was unveiled in September 2015, while the Blue dialed one came two years after, in December 2017.
I could only see the True Seconds Blue on pictures, till I met a friend at the SIHH in 2019, who was wearing it.
I always wondered how it could really be in the flesh. Indeed, blue dials can be disappointing, sometimes, compared with what you see on pictures.
In this case, the " Ocean " blue dial is very appealing, with its sunburst decoration. It adds some " cool factor " to a watch which, in white, is a bit understated, maybe " intellectual "?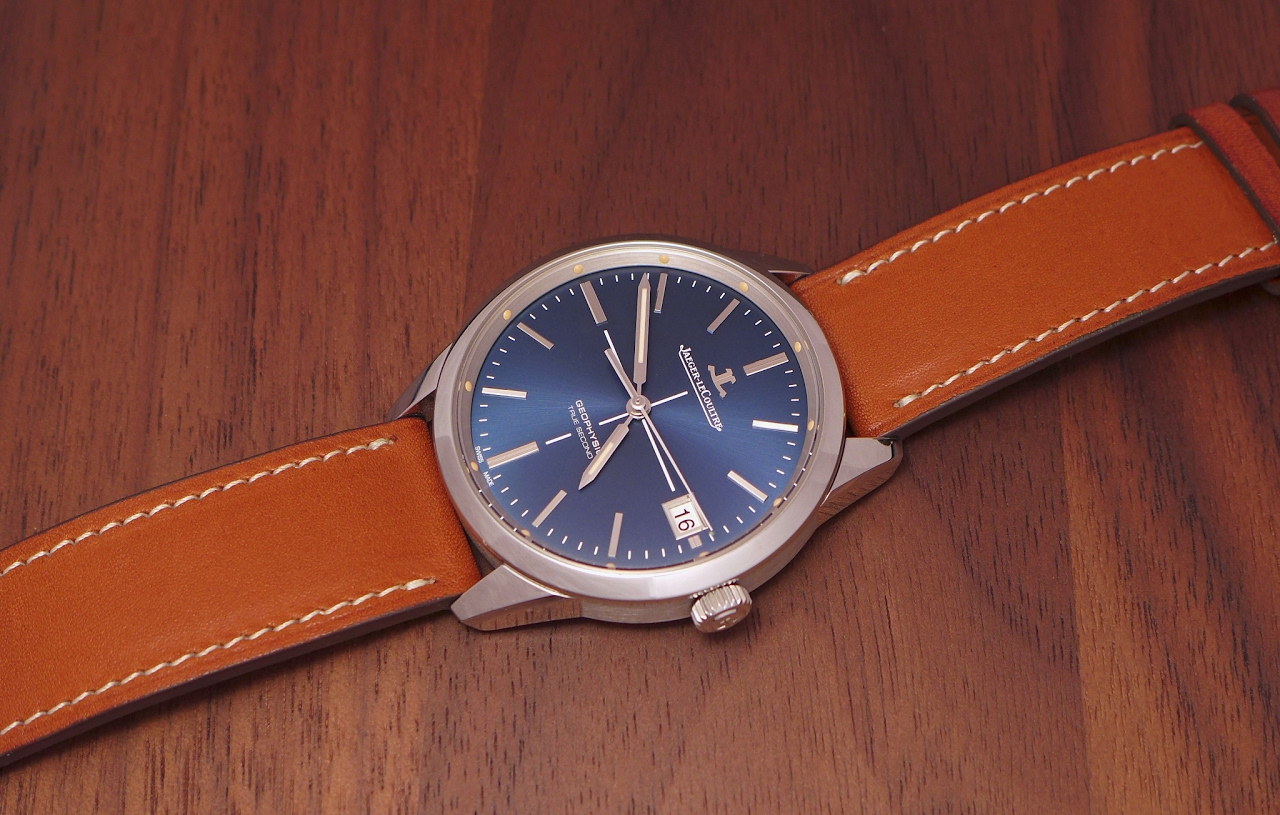 Side by side picture: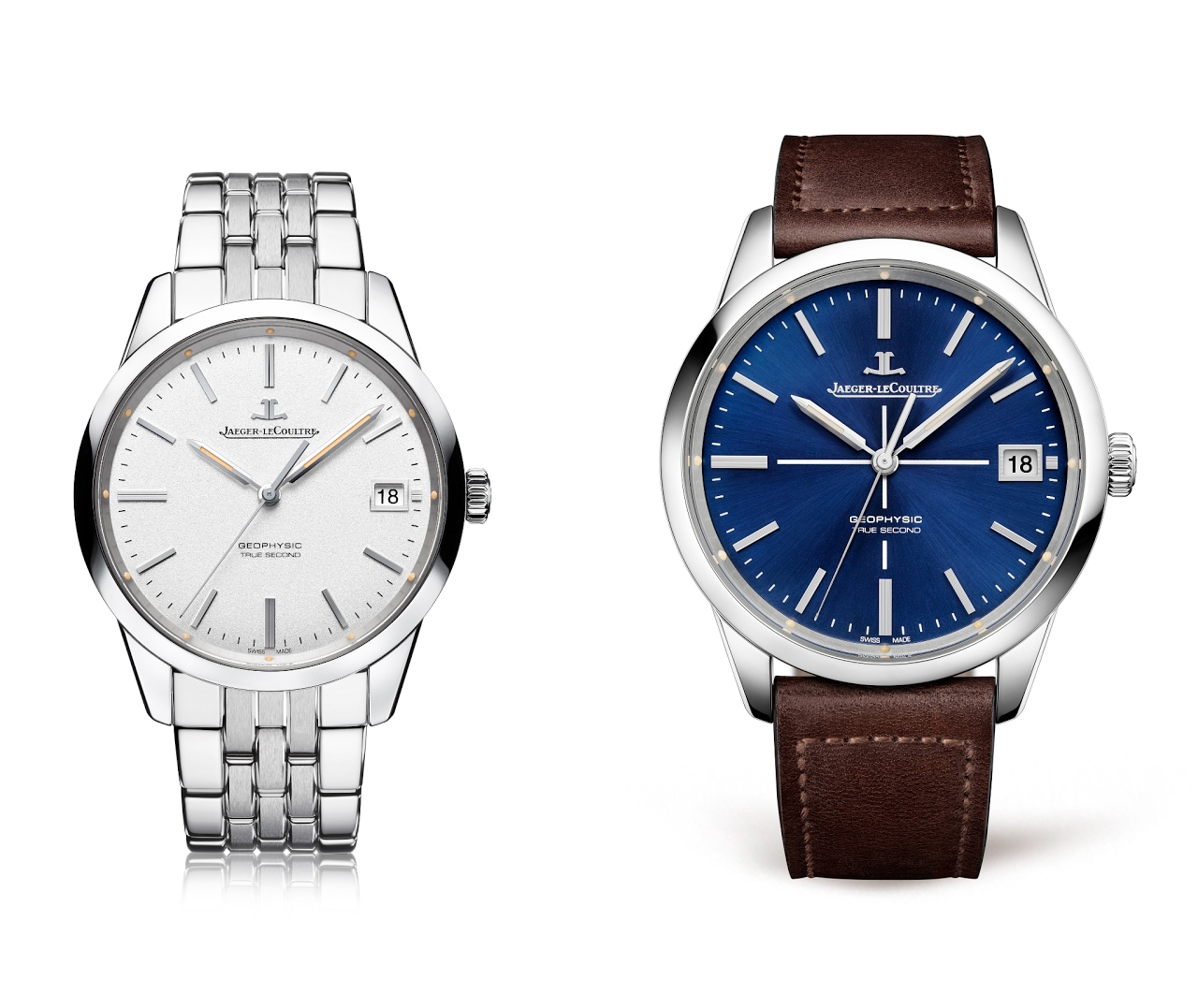 I tried it on my wrist, it gives a pleasant presence.
Ii I had two find flaws to this watch, I would say that I still regret the presence of this date, as a Geophysic doesn't go with a date, historically speaking, and that point bugs me a lot. And I find the crosshairs lines too thick, too.
The dial is the only part which differs from the True Seconds White. You have the same case and same movement for both versions.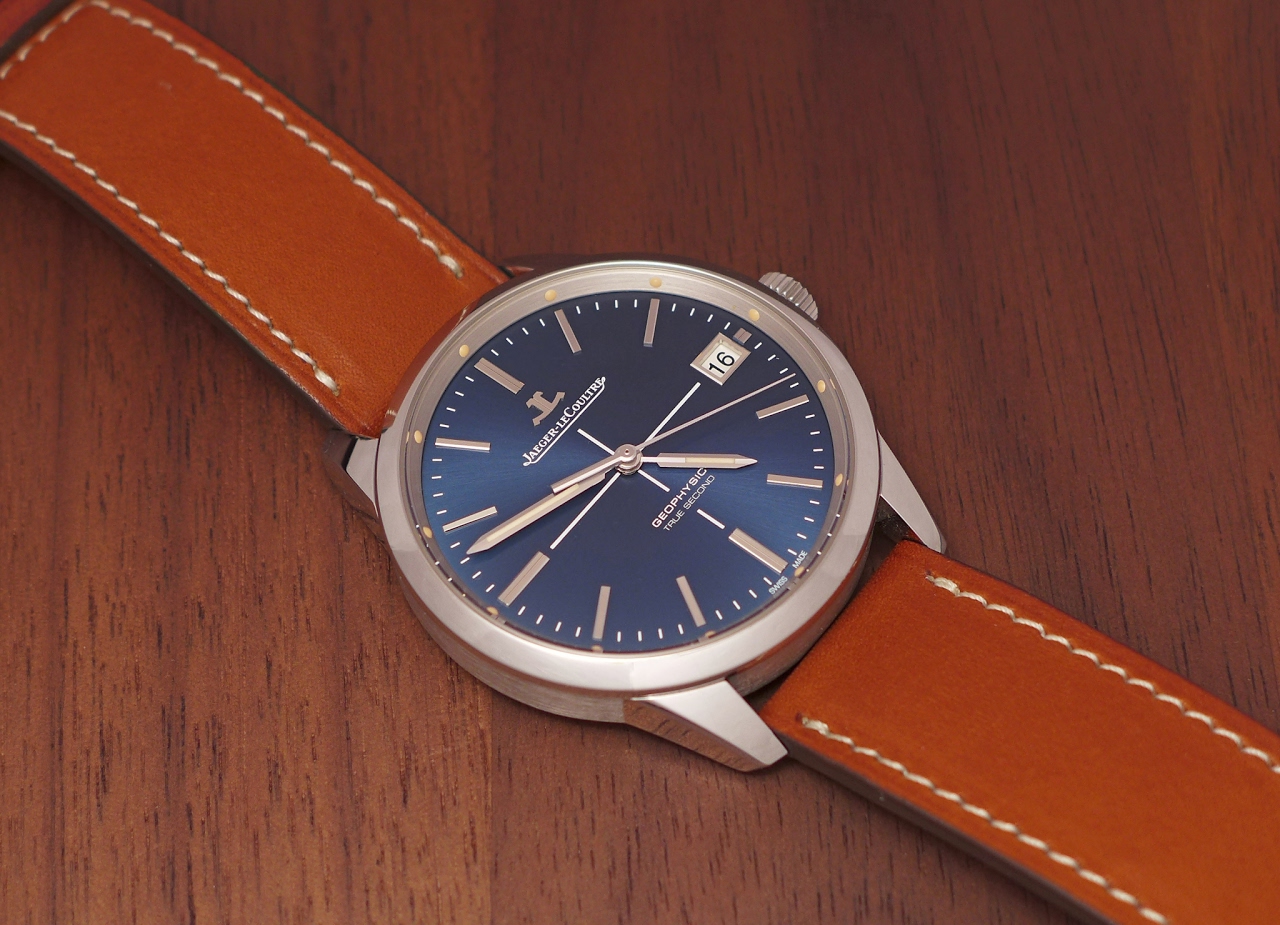 The case, made in steel, is 39, 6 mm big, 11, 7 mm high. Which is not too big nor thick. Compared to the Tribute and its 38, 5 mm, the extra 1, 1 mm doesn't compromise the profile, the design of this great case.
The movement is the most important part of the " True Second ", the Cal 770, an all new movement at that time, very pleasant to look at, and horologically interesting with its 4 wheels dedicated to the true second, plus the Gyro Lab balance wheel, borrowed to the... Master Compressor Extreme Lab One. And, let's not forget, the second hand which jumps each second.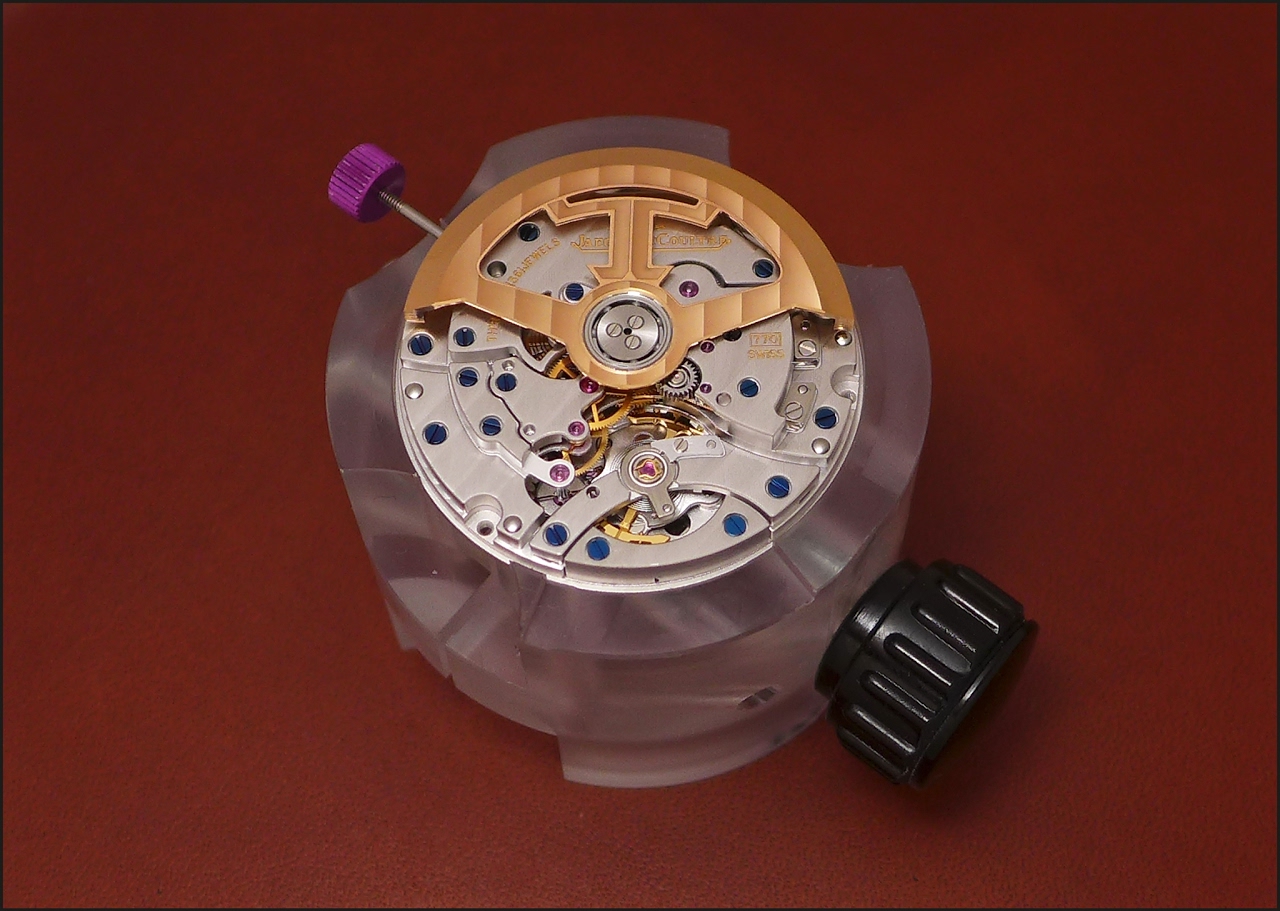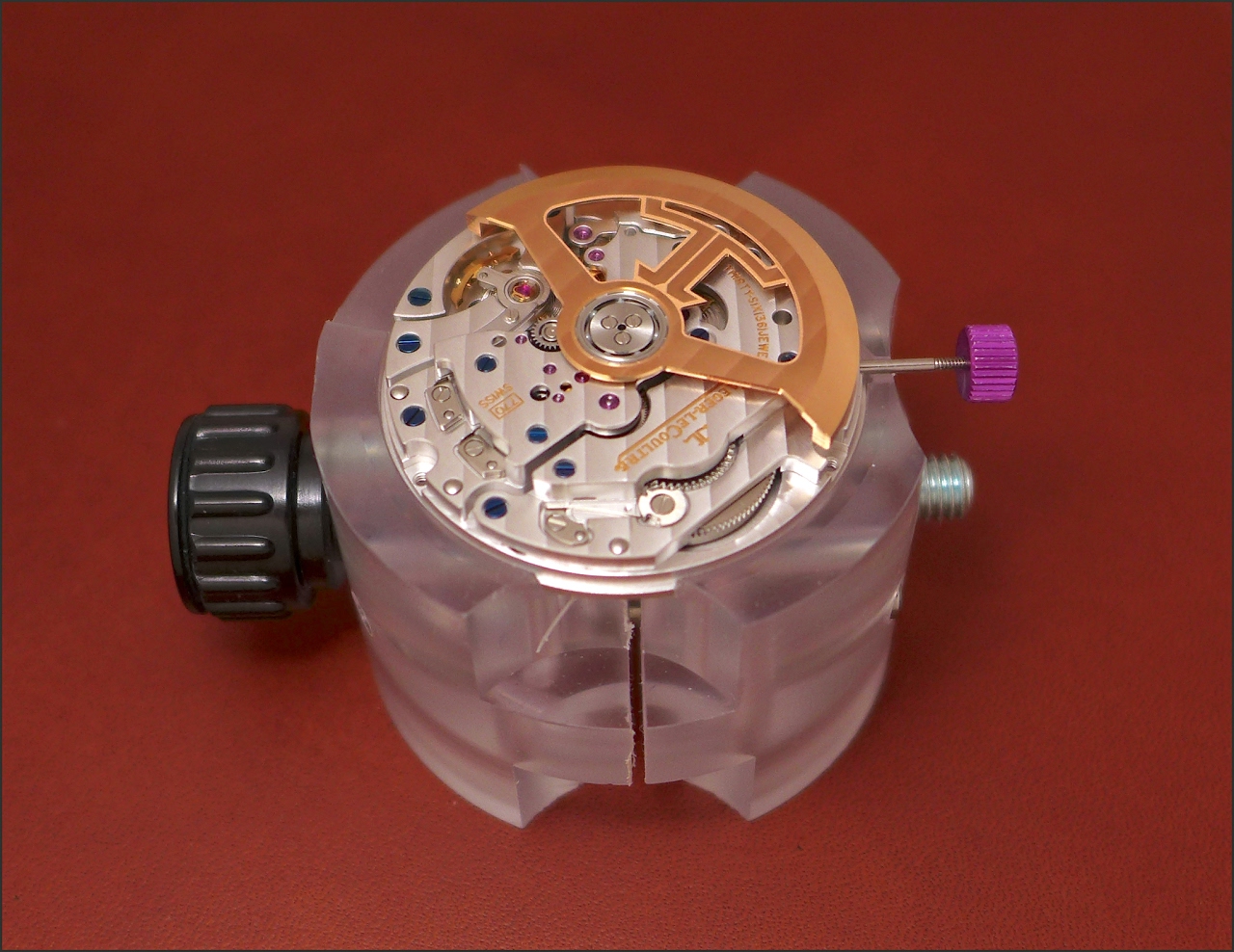 The Cal 770, visible through the case back: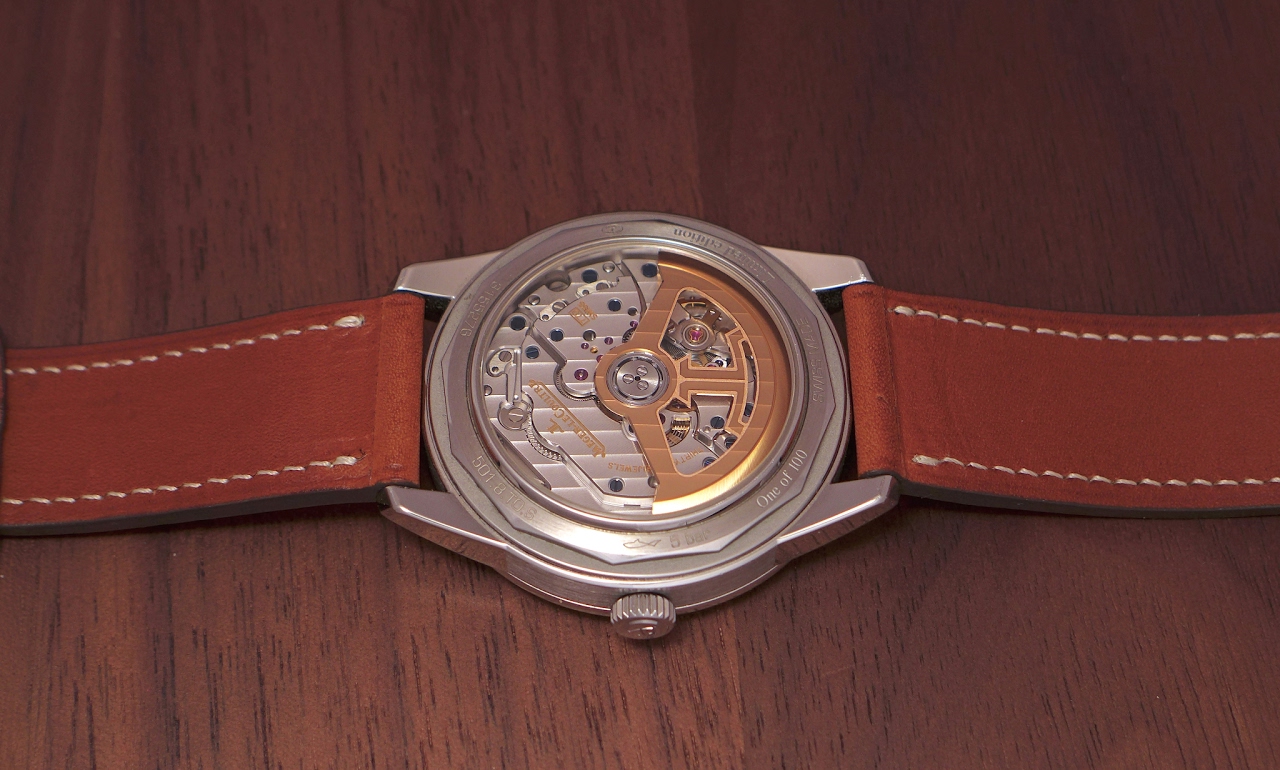 Cool looking, original, technical, this True Seconds Blue has a lot of assets.
Limited to 100 pieces, available " only " on line via the E Boutique, but I was told that a few boutiques could deliver it to their loyal customers.
I also heard that it sold quite fast.
I have the secret hope that Jaeger-Lecoultre makes some more Geophysic, technical, with some original complications, as I really love its case.
What about you?
Best,
Nicolas