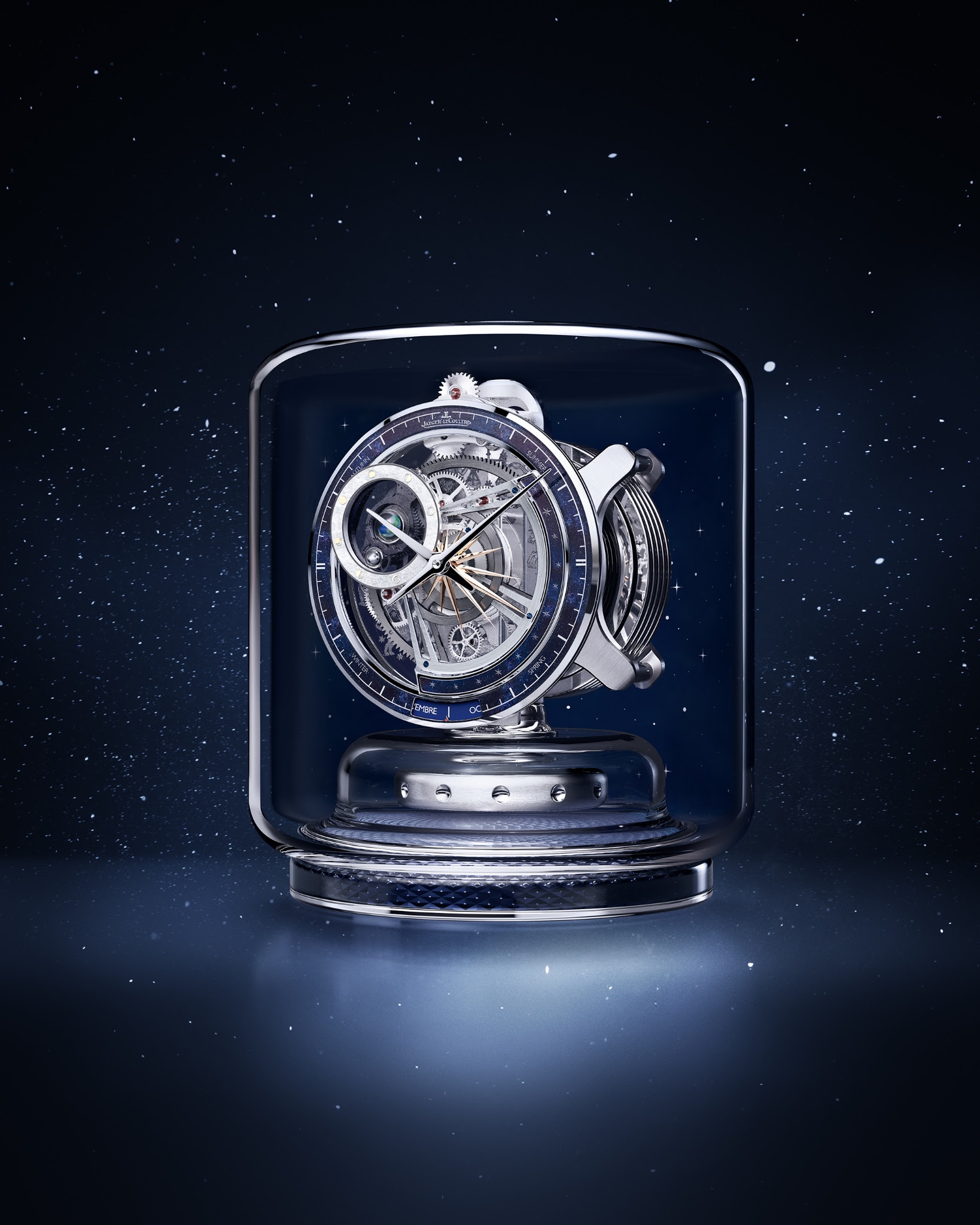 When you read Hybris Mechanica, you can expect something technically sophisticated. This Atmos Hybris Mechanica Cal 590 is no exception to that. But I prefer its other nickname, the Tellurium.
Technically sophisticated, this new movement, the Calibre 590, made of 443 parts, certainly is as it required 4 years of development.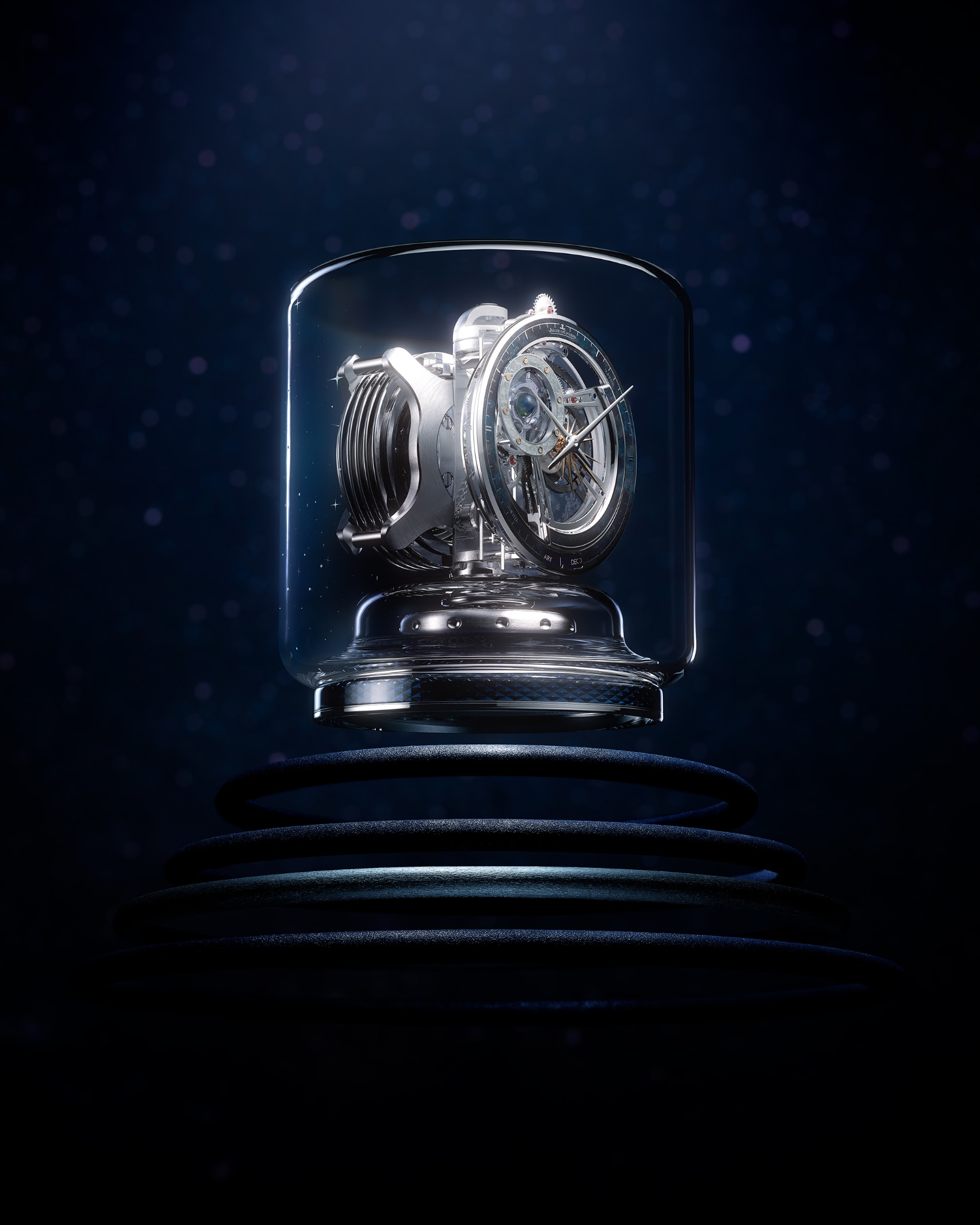 As a Tellurium clock, it displays the cycles of the Moon, Sun and Earth. It also indicates the months and seasons with a zodiacal calendar. The moon phase is accurate to one day in 5770 years.
The Atmos Tellurium is also a pure piece of Art, blending different techniques and materials. For example, the Earth is hand painted, the main dial is lacquered, the Earth and Moon ring is made in meteorite and the glass cabinet is hand painted and decorated with constellations.
The work on the Earth: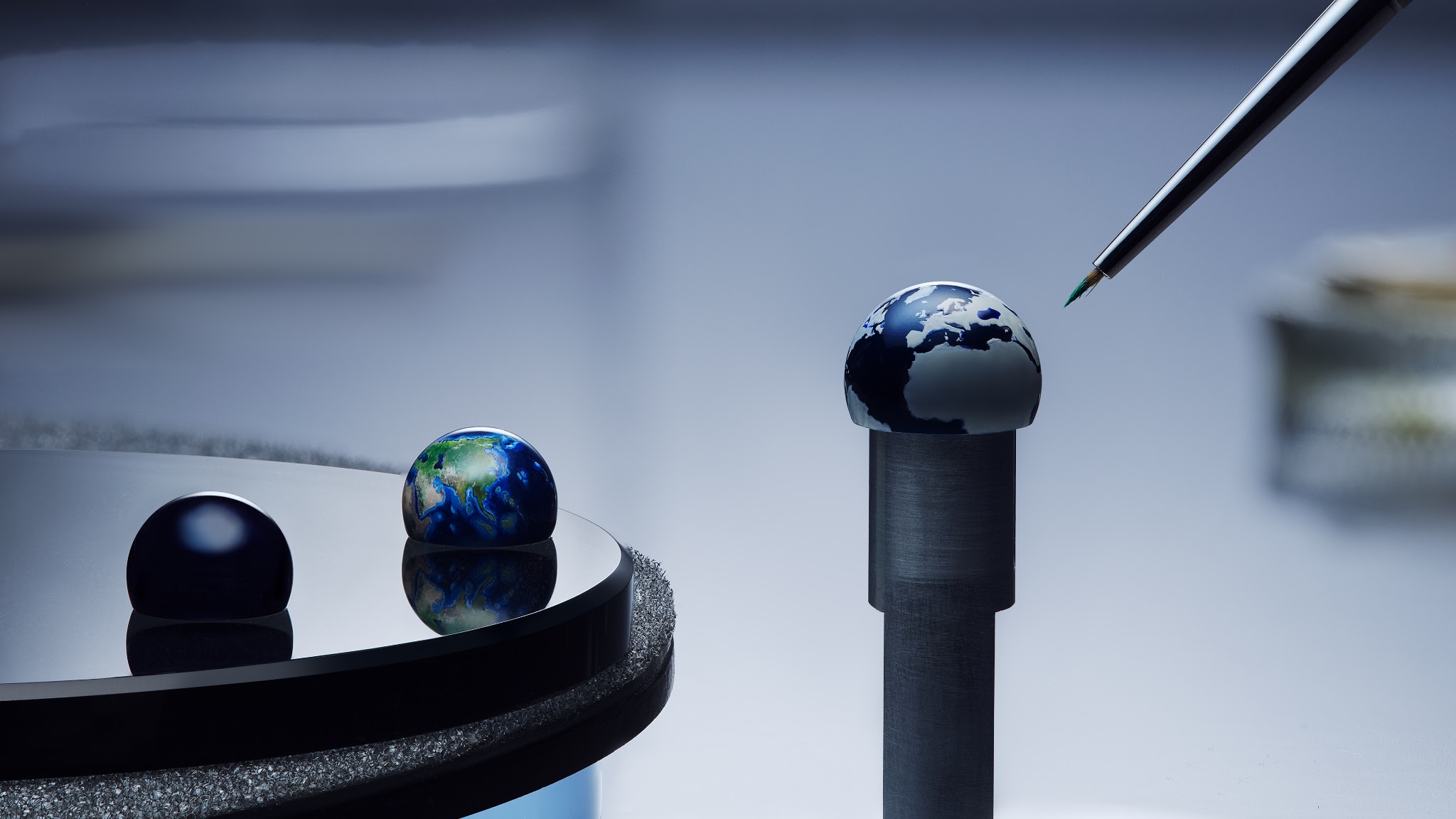 A close up on the meteorite Earth and Moon ring: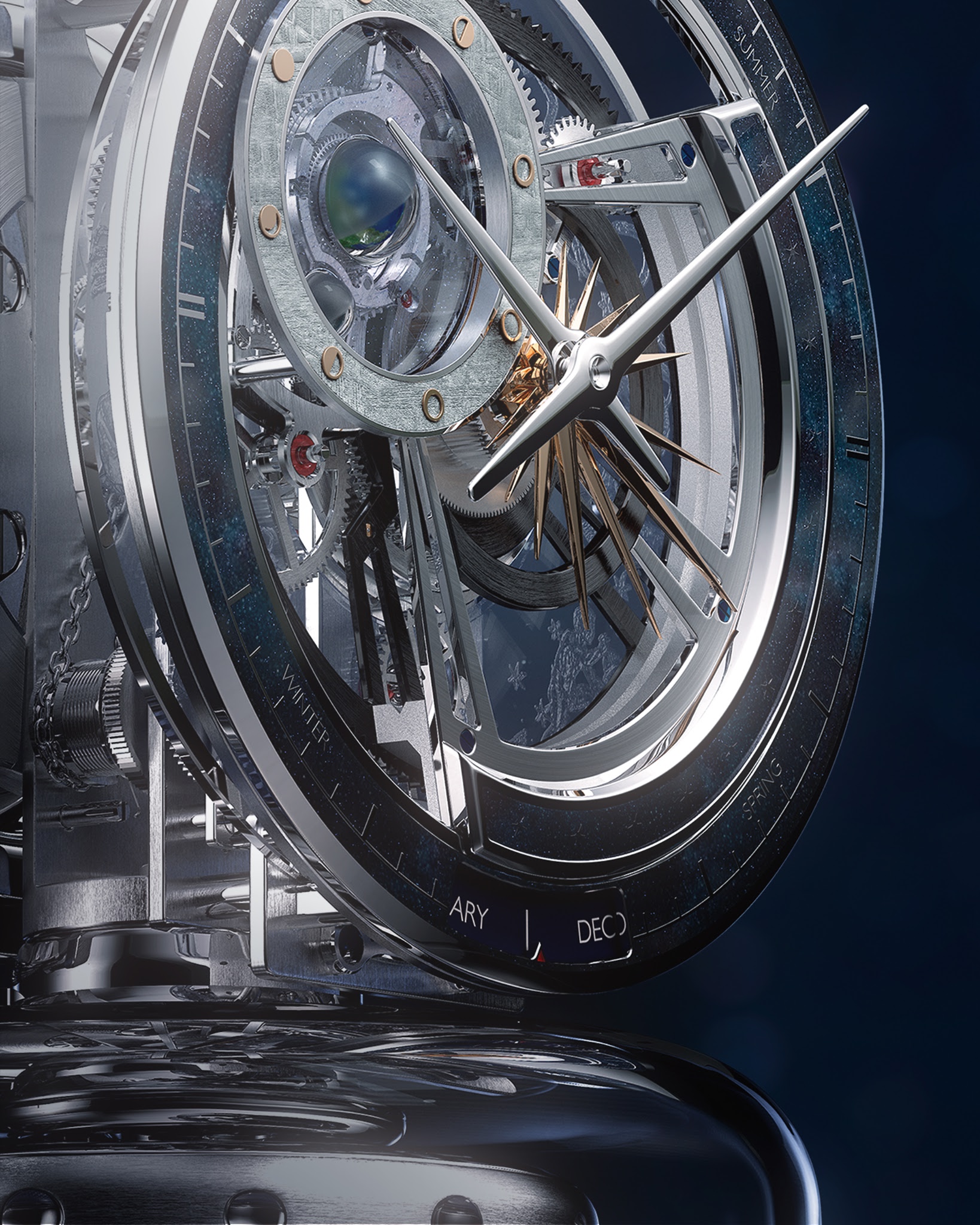 The hand painted glass cabinet: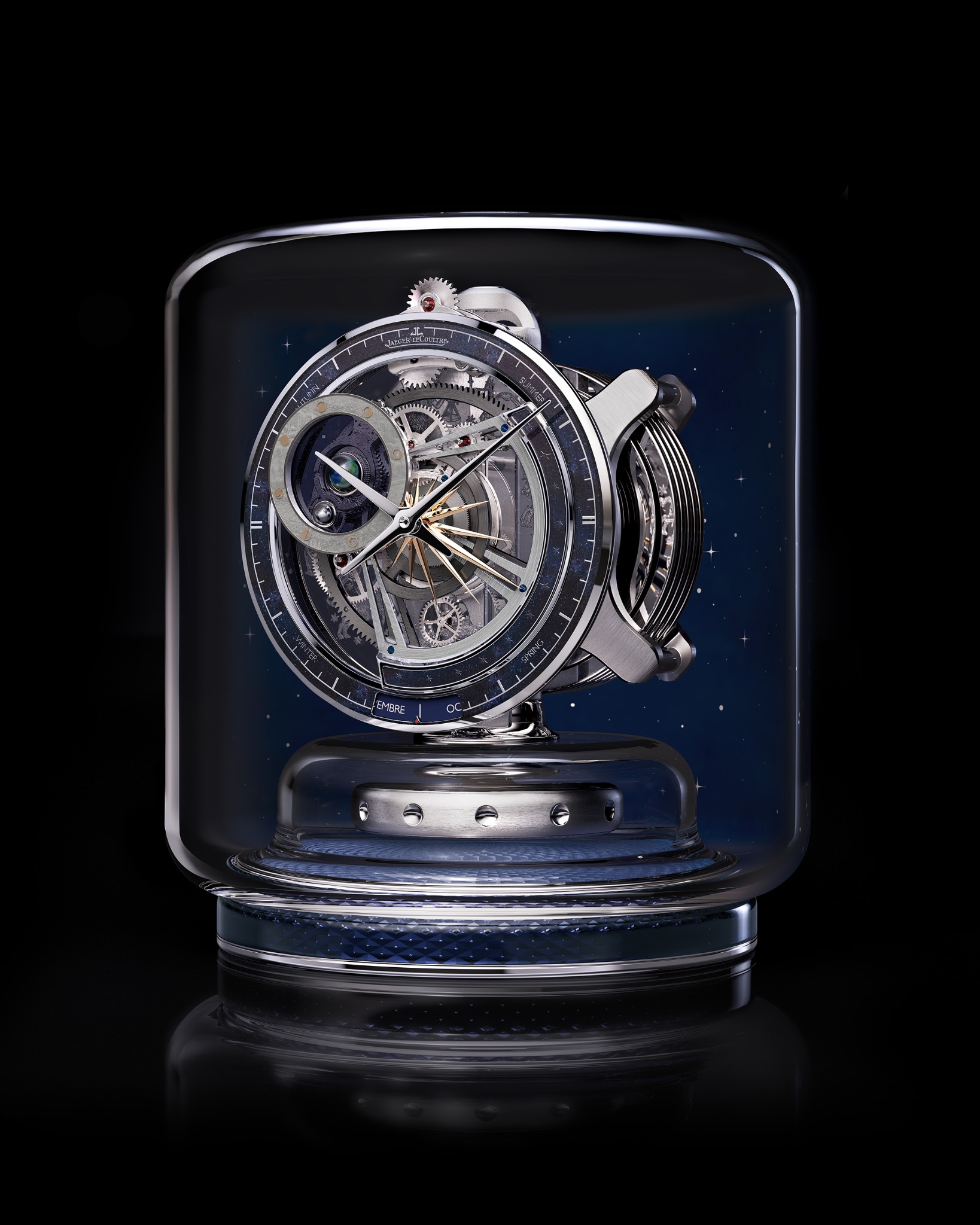 Let' s add that the Atmos Tellurium has a diameter of 215 mm and is 253 mm high and that it is limited to 10 pieces. It will be difficult to find, then, but also to fund, as I don't have the precise price, but expect it to be quite high, to say the least. At this level of price, I would have appreciated to have a Baccarat Cabinet, instead of a glass one.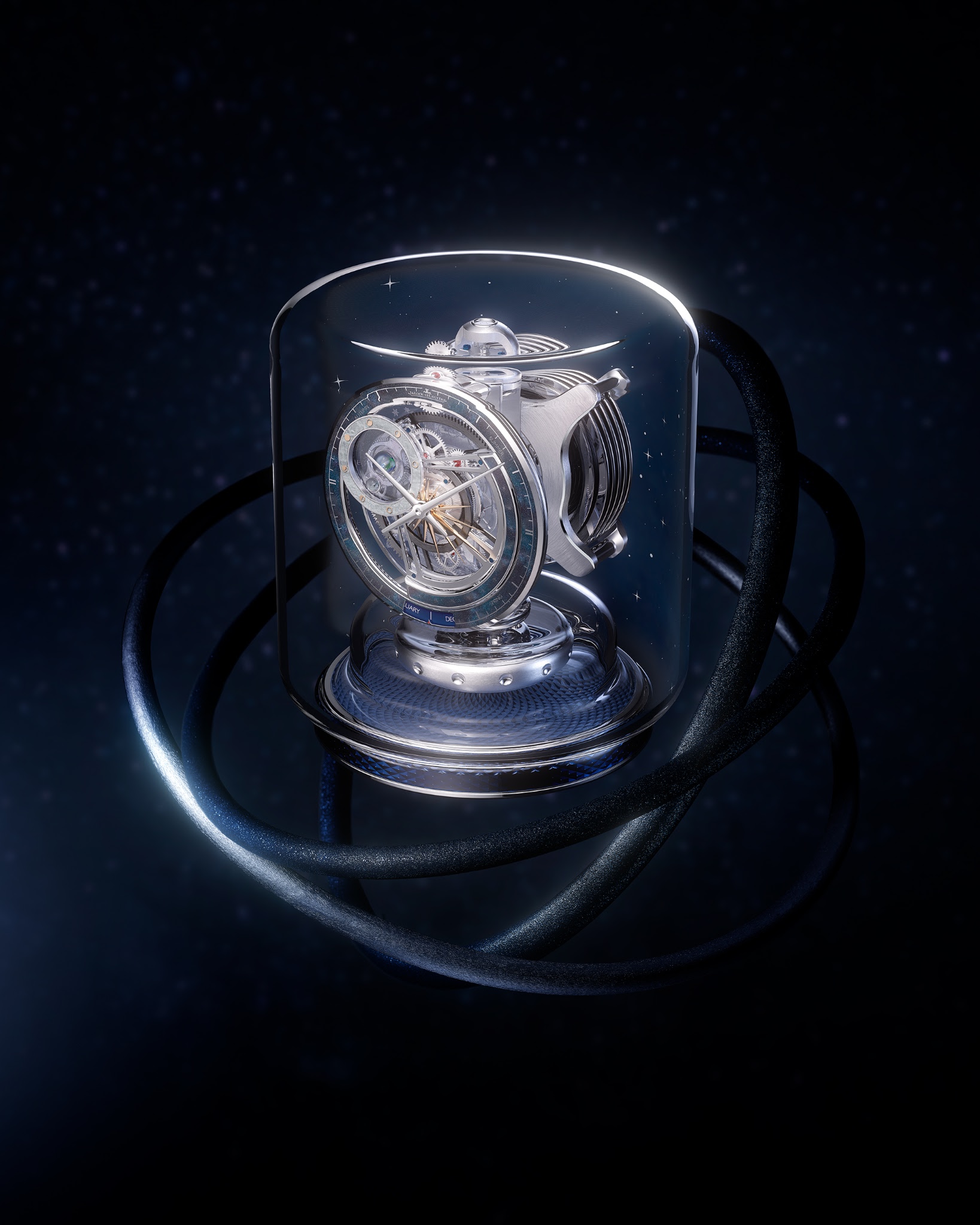 Best,
Nicolas