Let's first play in the modern category and see what are your most favorite five Jaeger Lecoultre. You can own them or some of them, but it is not necessary. You can add those you are dreaming of.
I start with my selection.
1/ My top one: I hesitate a lot between the Gyrotourbillon One and the Gyrotourbillon 5.
The One: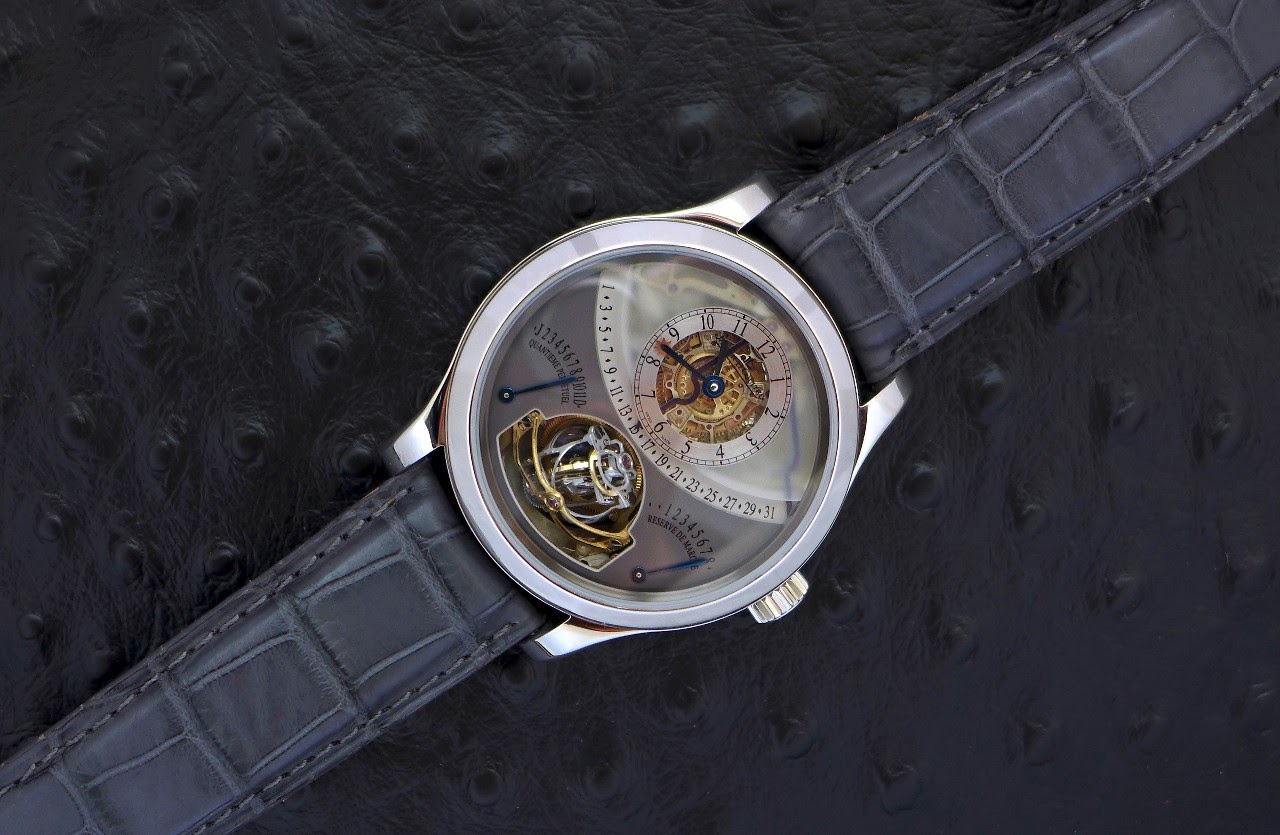 The Five.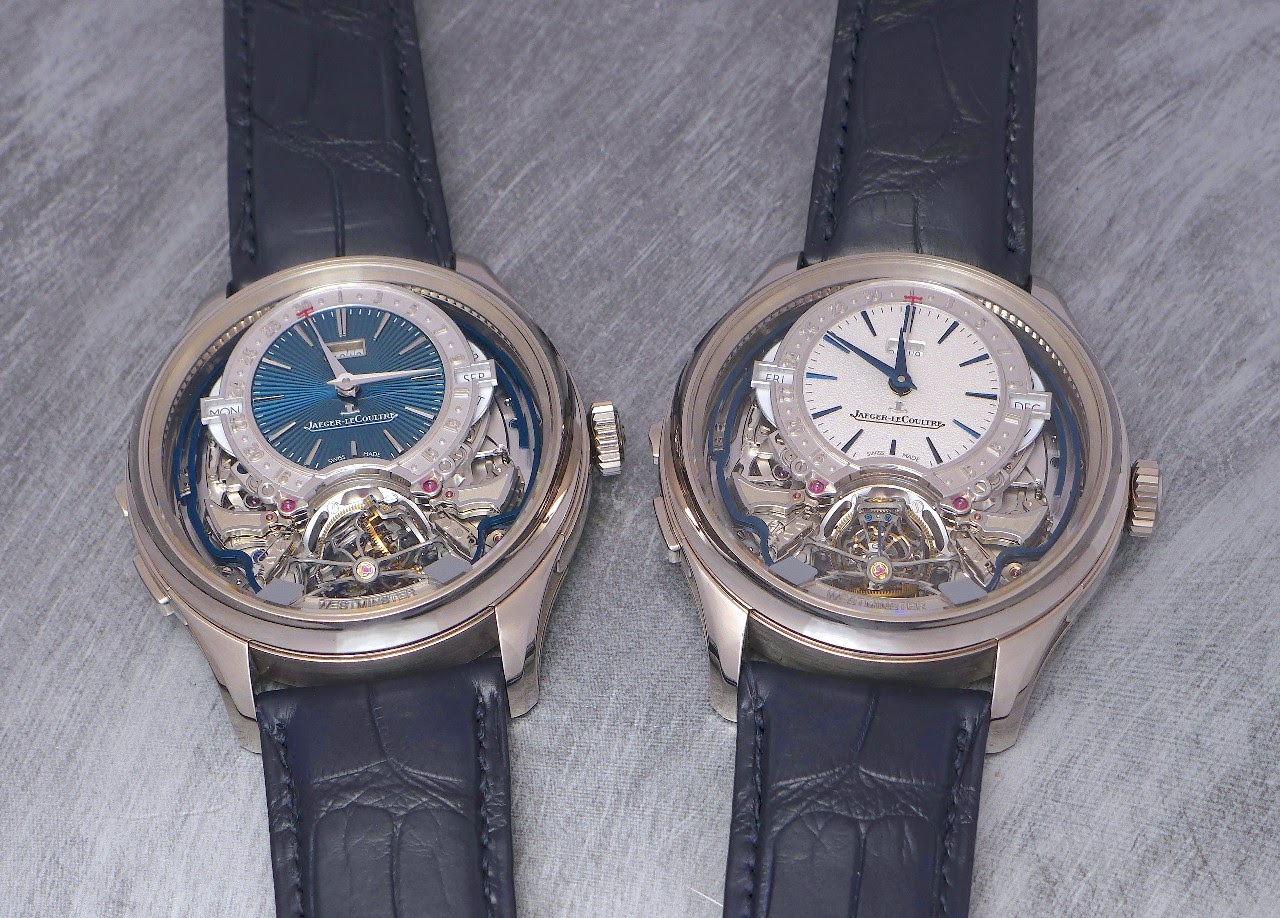 The One would be THE One because it is the first of the Saga, with a daring design well ahead of its time.
The Five, because of its minute repeater, which is just extraordinary.
With a gun on my head, of someone asks me to decide, I would go for the One, but by a very slight margin.
2/ My Second: Without any hesitation, the Duometre à Chronographe.
I love the Duometre, and the different complications it housed ( they can do much more, at JLC, by the way ), especially the UTT and the QL. But the Chronographe is the first, it is the one for which the Duometre movement was made.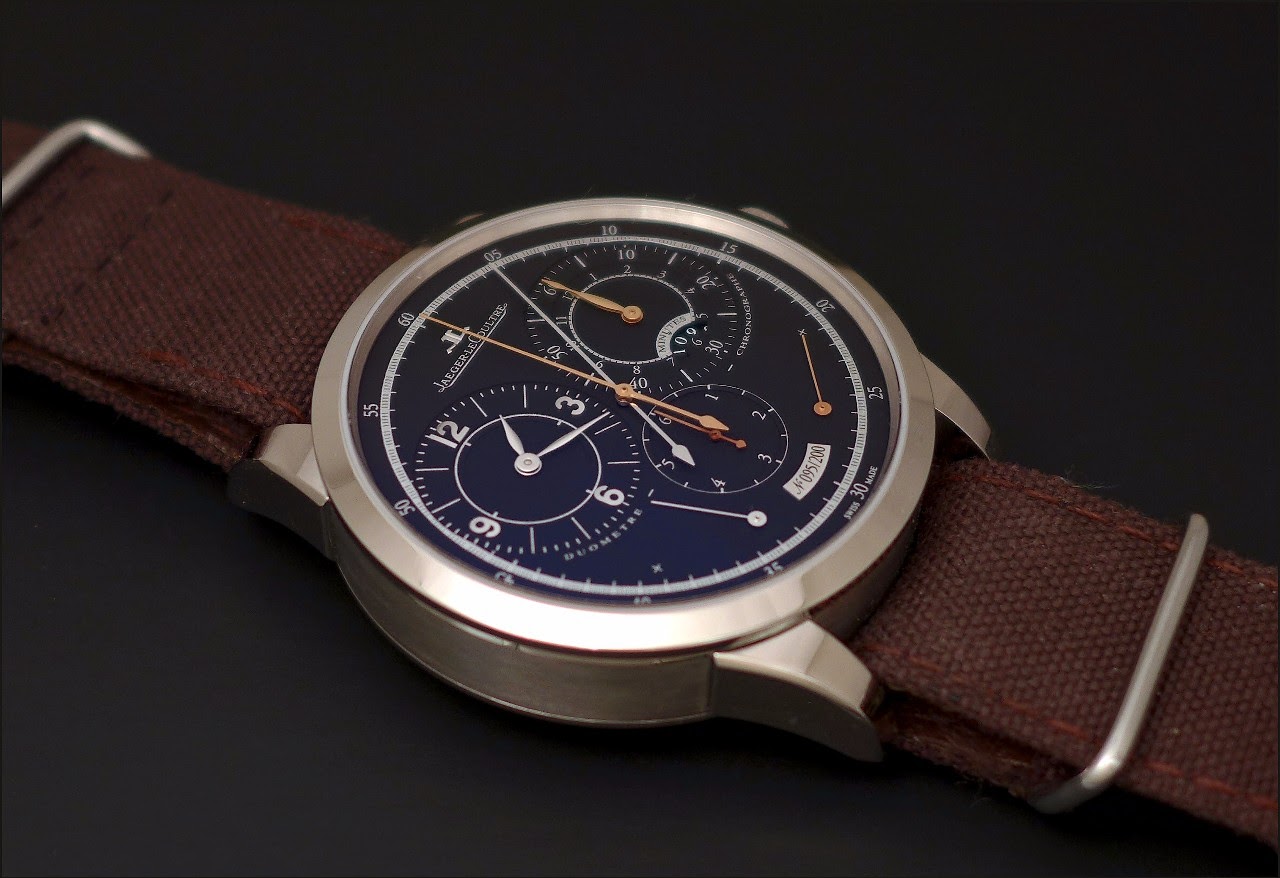 3/ My third is the Master Minute Repeater in titanium:
In 2005, Jaeger Lecoultre revisited in a daring way the Minute Repeater in platinum, and they opted for some innovative acoustic solutions, such as the gongs welded in the sapphire glass for a better sound propagation.
In 2006, they went farther with the titanium Grade 5 polished, adding some artistic dimension to this watch, and it sounds even better than the platinum!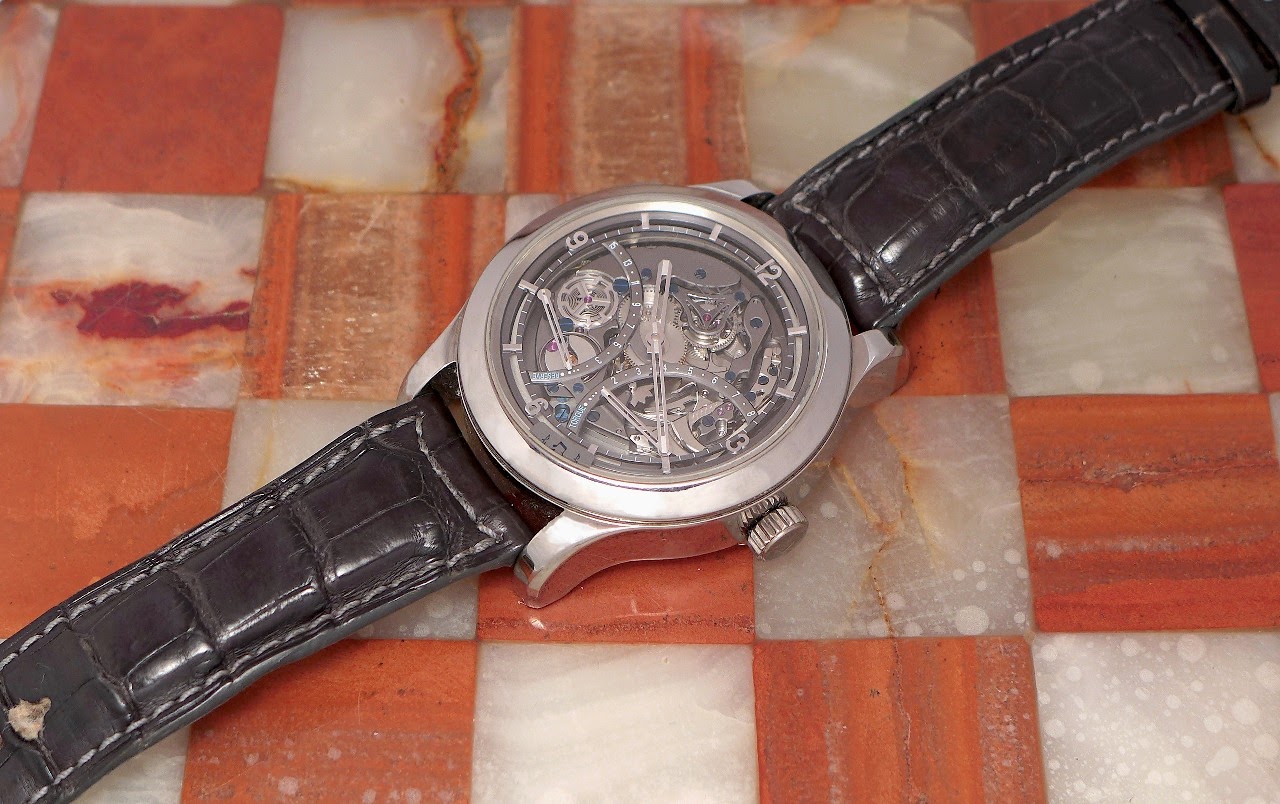 4/ My fourth is another one I don't have, but clearly one of my dreams, the Reverso Tourbillon Skeleton in platinum.
Issued in 2004, this watch was limited to 35 pieces. A pure piece of Art, with this aerial skeleton, and these spinels used as rubies, without forgetting its GT case.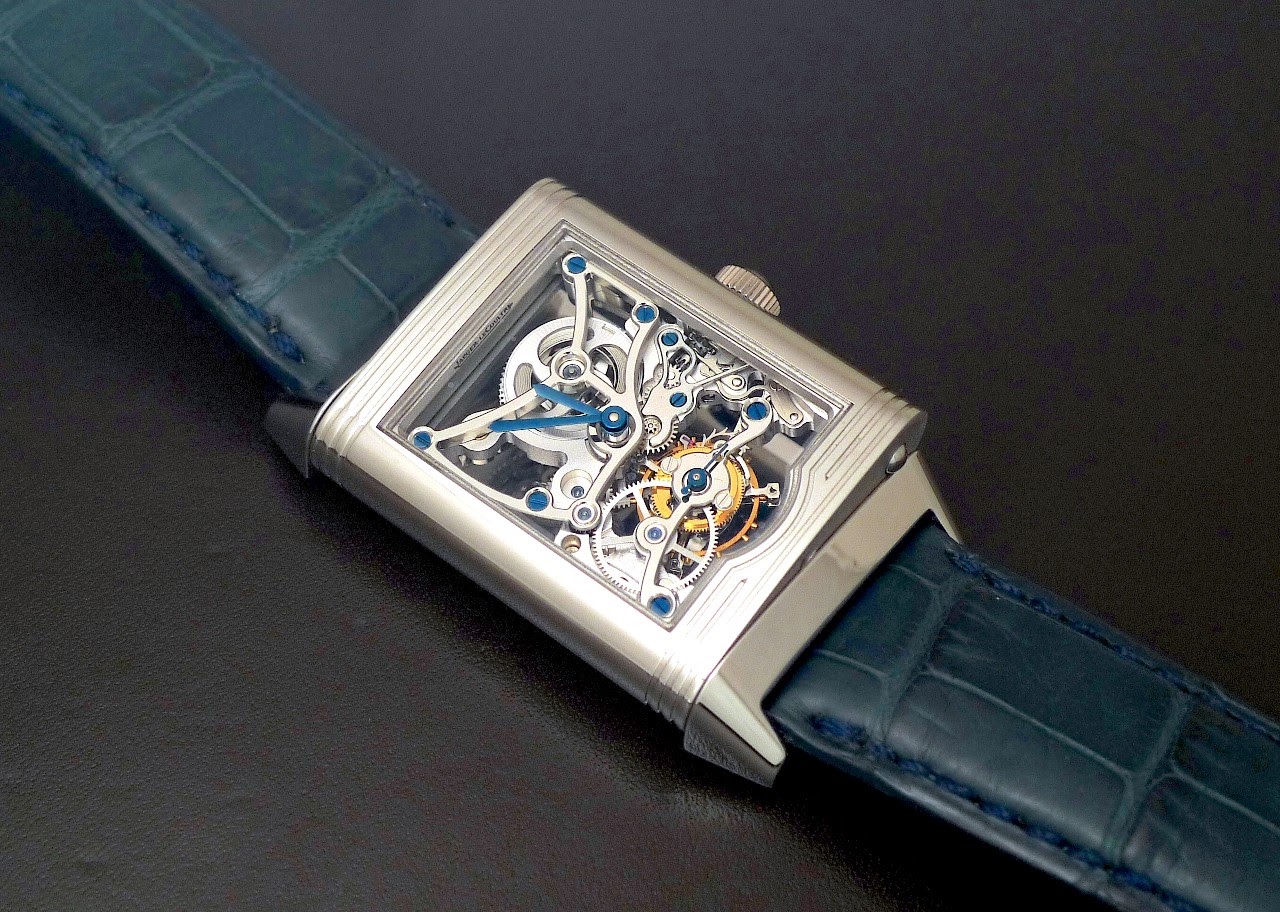 5/ Las nut not least, let's end with the Amvox II. There were many versions, I opted for the platinum because of its dial, but the Black Concept was a close second.
Why this piece in the Top 5, while there are several most prestigious contenders? Because of its originality, its unique character due to the lack of pushers and its pivoting case used for the chronograph functions.
When you see it, it is hard to imagine that this watch is 13 years old!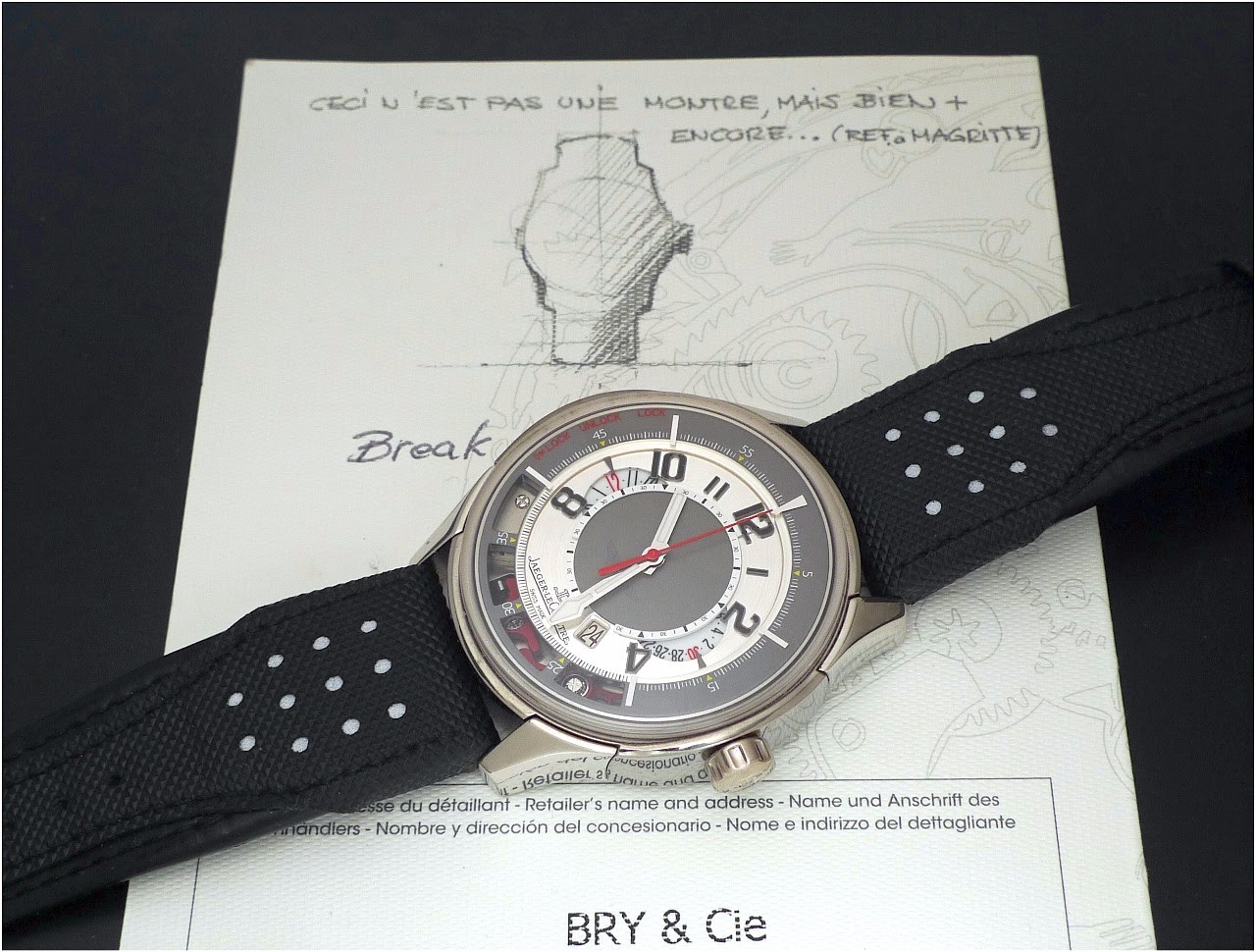 Among these 5, I am lucky to own three, and to dream about the Gyro One and the Reverso Tourbillon Skeleton.
Now, if I had to play with my Top Five wishing list, the Gyro One and the Reverso Tourbillon will be included, of course, as well as two other Duometre, the UTT and the QL Enamel, and the last place would be occupied by the Reverso Burgundy or the Geophysic Universal Time...
What about you?
Best,
Nicolas