8th of March, 2016. A trip in Hamburg, Germany, to pick the Montblanc 1858 Tachymeter.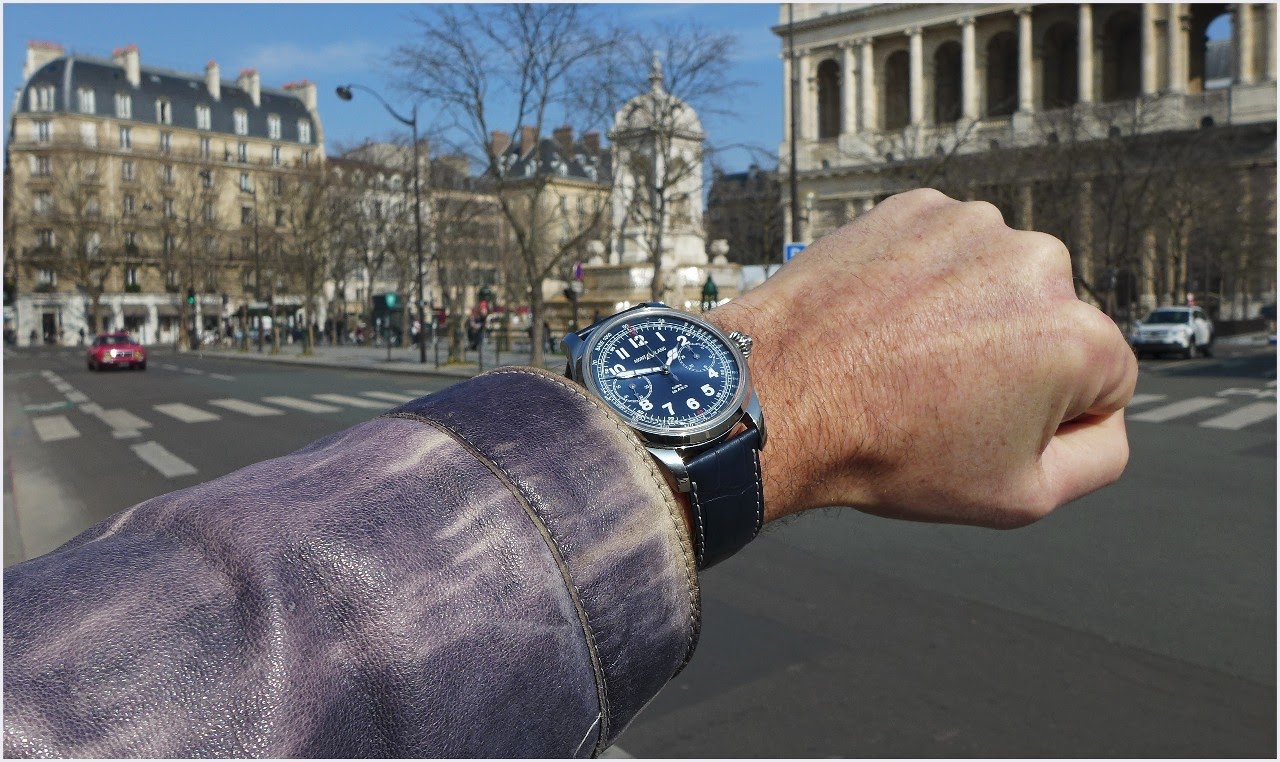 8th of March 2019, the watch is still on my wrist, for two weeks, now, without interruption.
One of the watches I wore the most, during these three last years, which means a lot. And, if you remember well, I even wore it for 5 months during the contest organized by Arie, two or three years ago!
I brought the 1858 Tachymeter a bit everywhere, in the world, as a great companion it is.
Here are some postcards.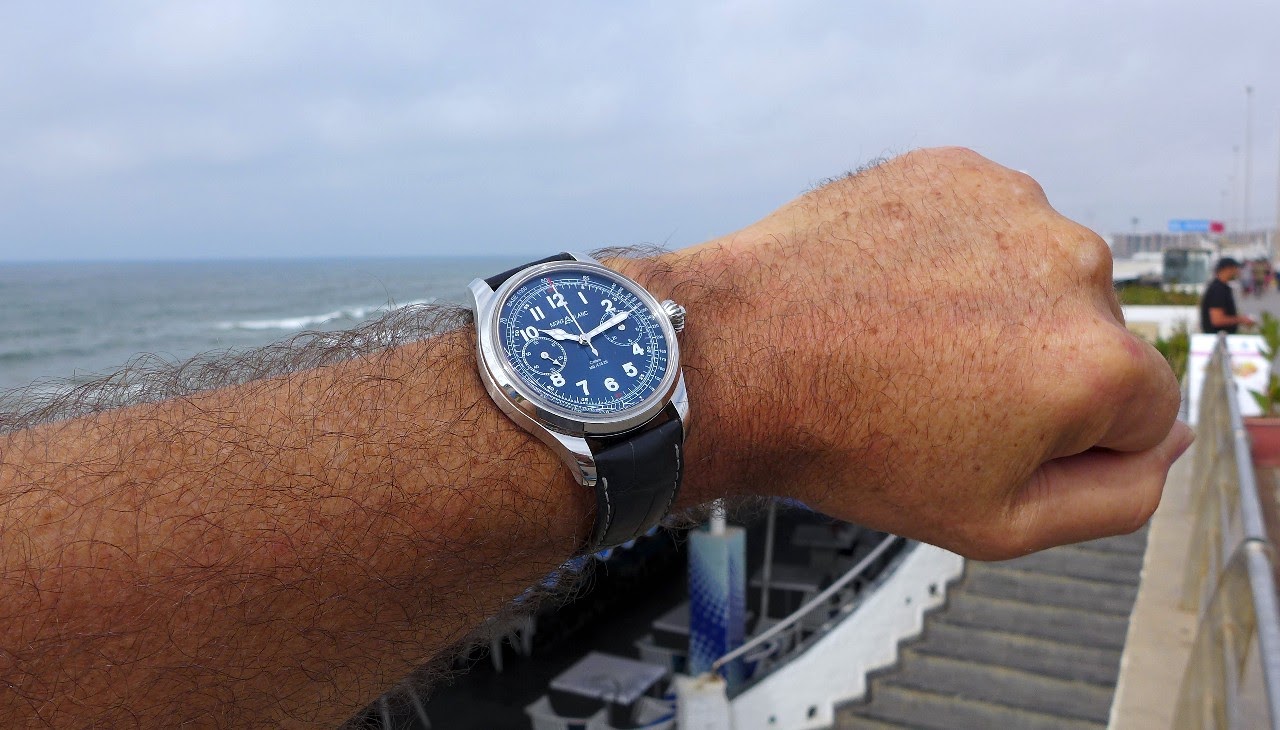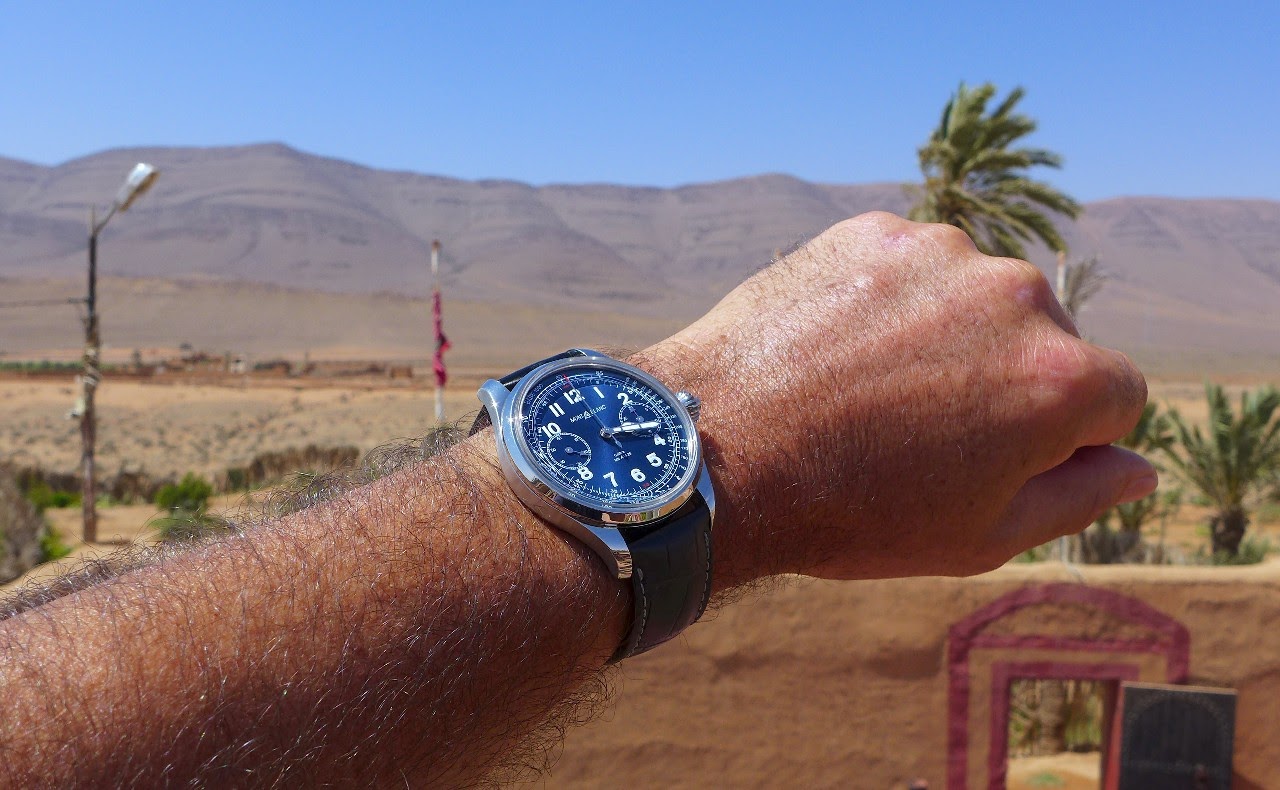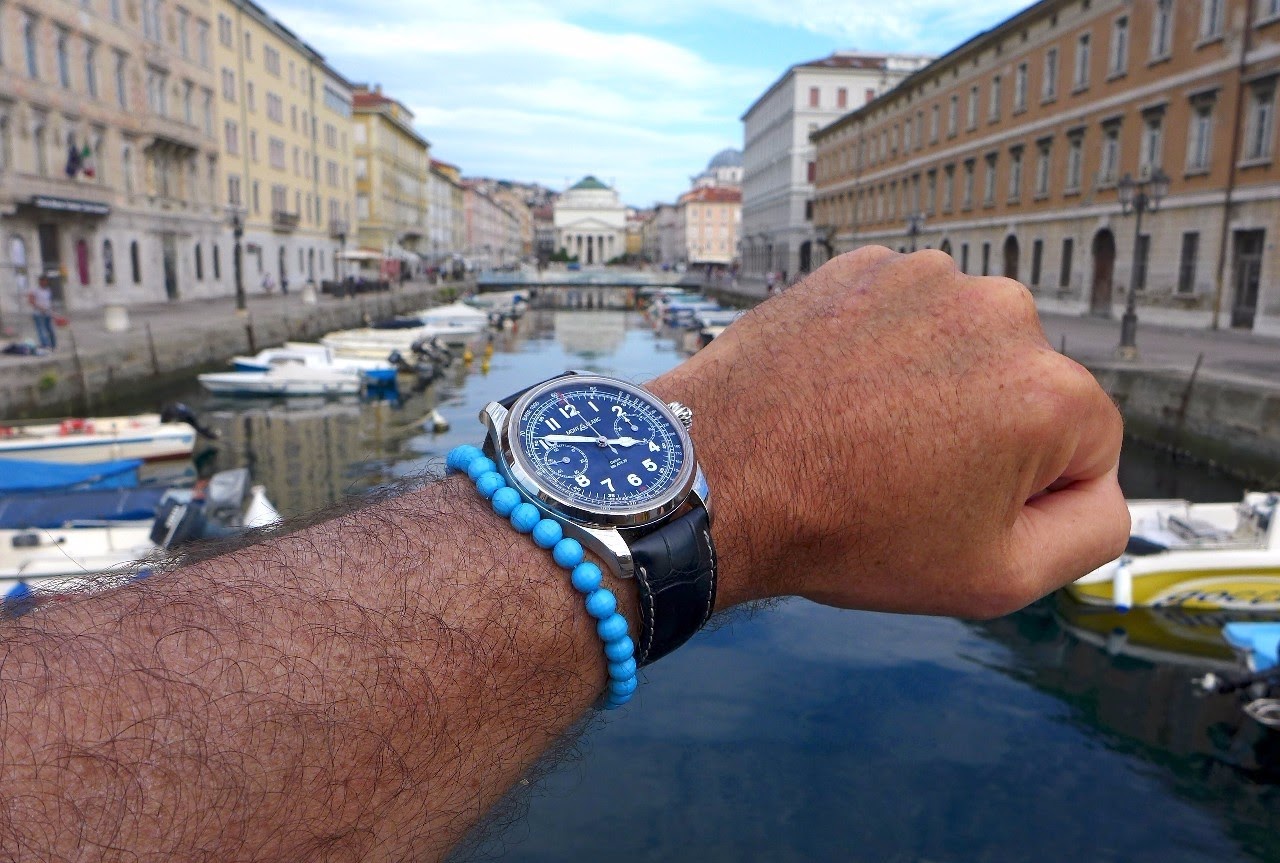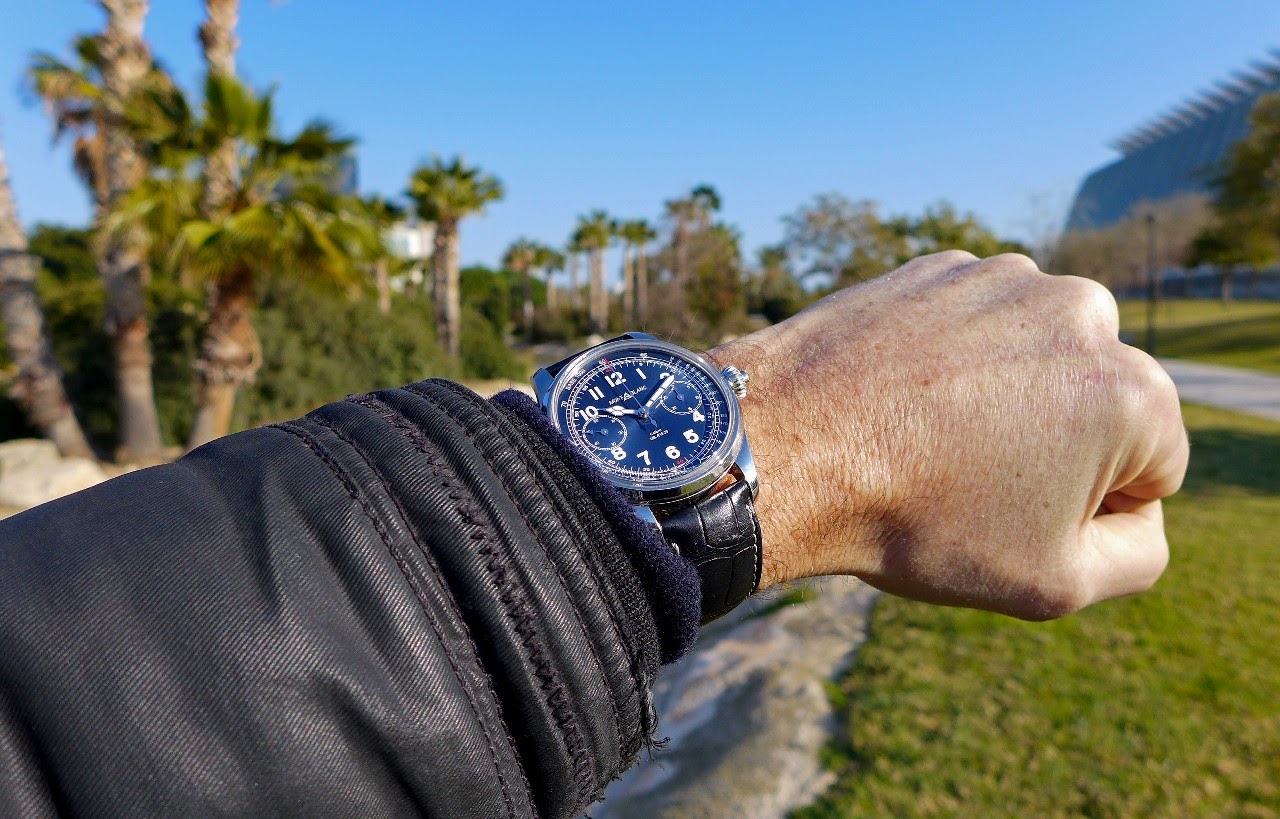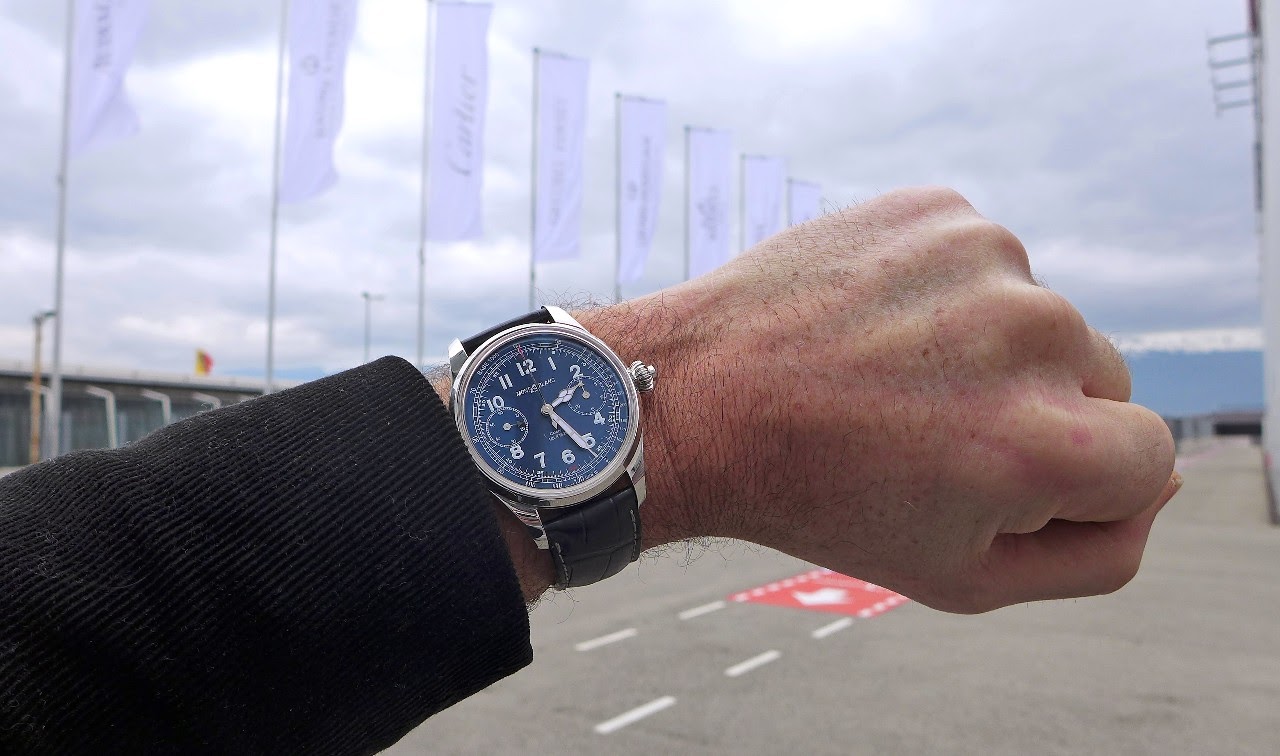 Why do I love it so much?
First because of its movement, which is, in my opinion, one of the best decorated and finished one.
The Cal 16.29 in all its splendor: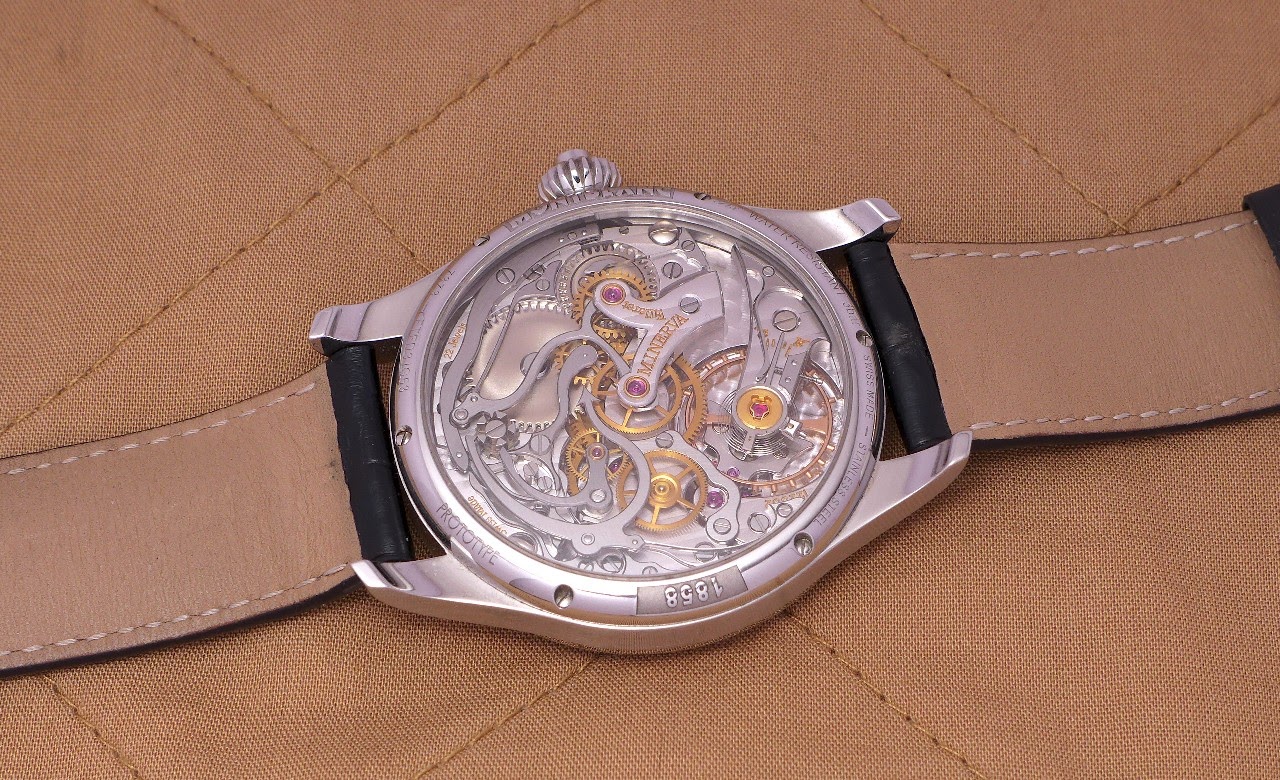 The finishings are among the best I've seen. And at this level of price, totally unbeatable.
Then because of its face, its dial. The blue dial is mesmerizing.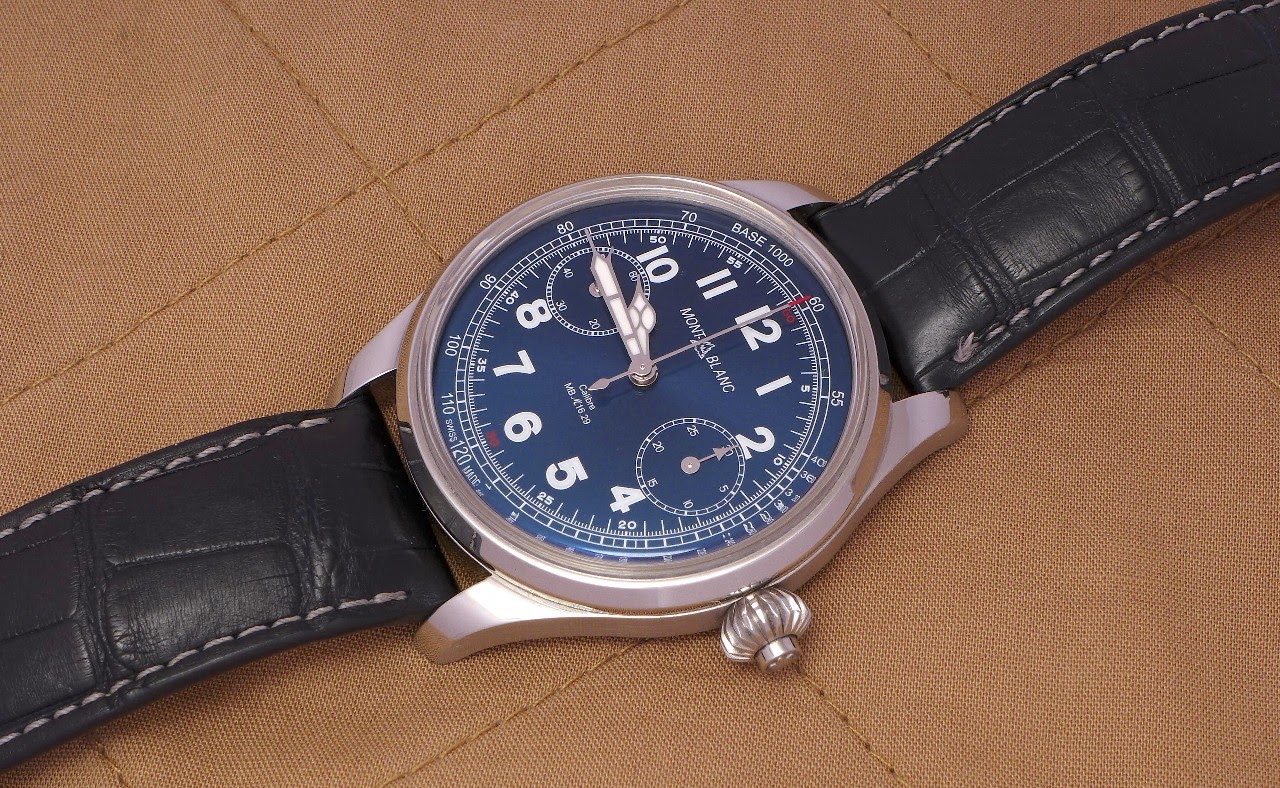 The onion crown and its mono pusher located on the top of it are the two last details which please me a lot.
Any flaw?
The size? No, 44 mm is big, indeed, but here, with a 38 mm + movement, it is hard to go for a smaller case. 1 mm smaller would have been perfect, but not a deal breaker.
The only thing I regret is that Montblanc didn't decide to give some bevels to the lugs.
They did it for the 1858 Tachymeter Steel Green Dial Cal 13.21with its 40 mm case. They could / should have done it on this Blue version.
The Two 1858 Tachymeters, side by side: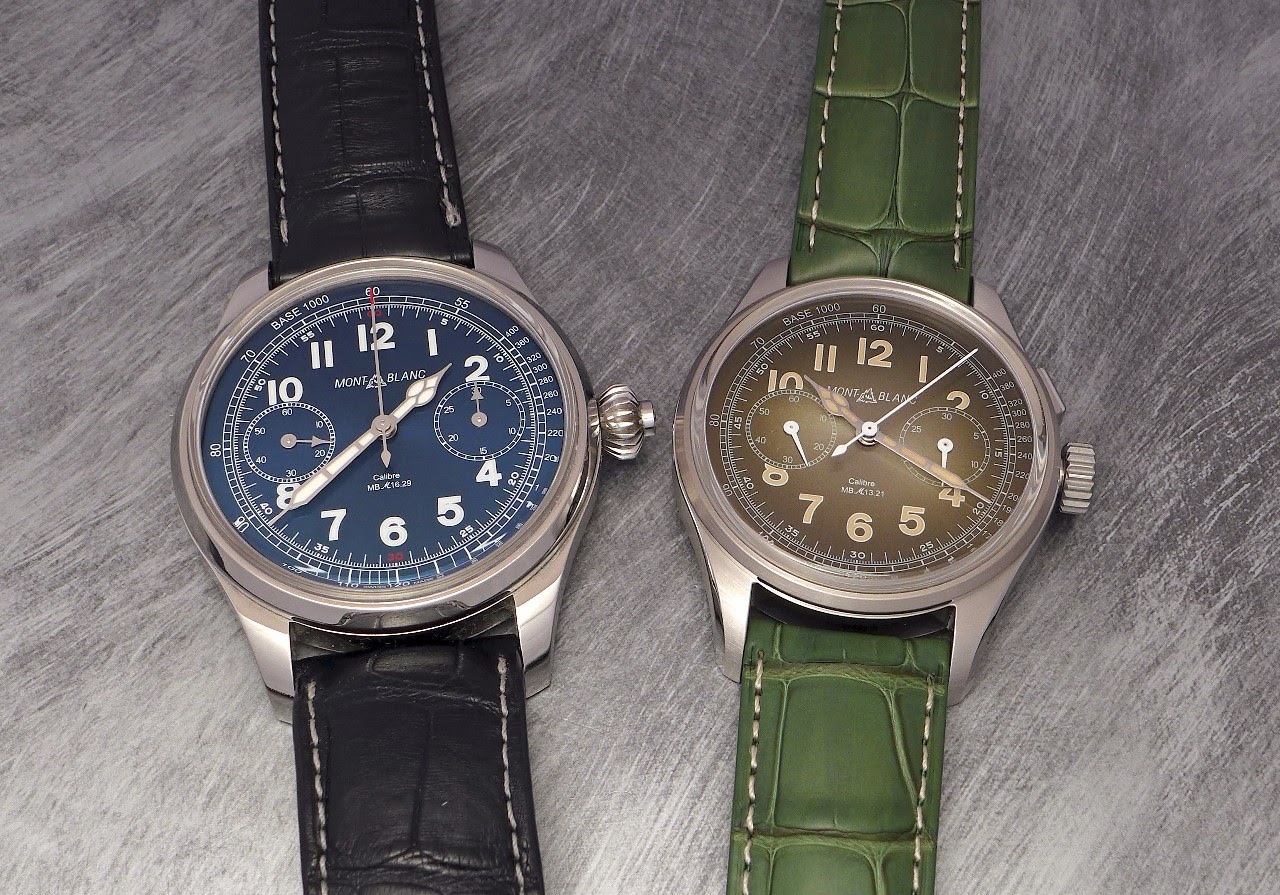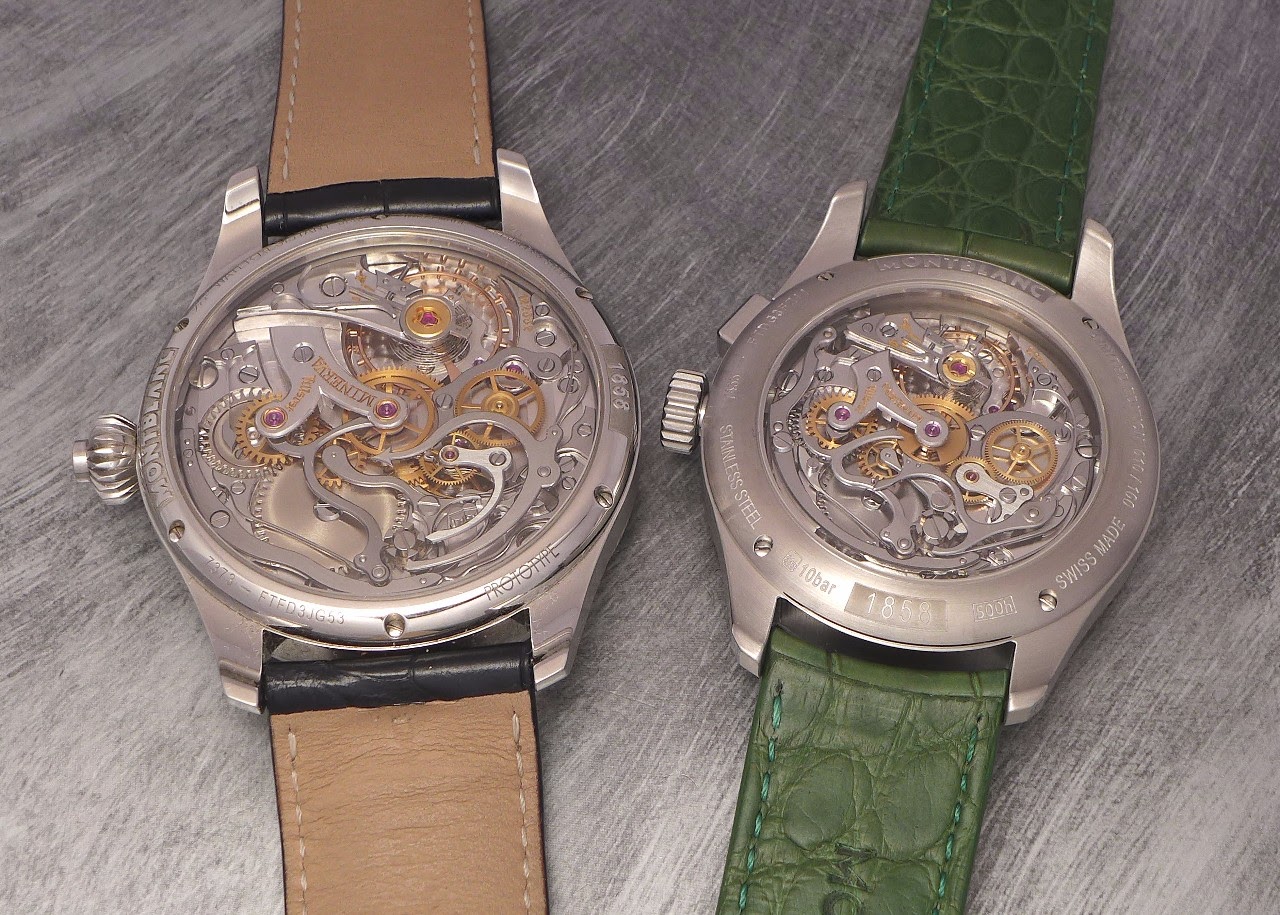 Other than that reserve on the case, my love for the 1858 Tachymeter Cal 16.29 is intact.
I don't really care they decided to introduce three other variations, with a bronze case, later ( one piece unique bronze case / green dial, one series of bronze case champagne dial, and another series of bronze case salmon dial ). I am pretty much in love with my steel.
And I even wonder if I would not double my pleasure with another one... Cal 13.21, this time, or... Split Seconds!
This Chronograph, for me, is one of the finest I know, along with the Jaeger LeCoultre Duomètre à Chronographe and the Lange Datograph, if we exclude the Split Seconds, and I am very proud and happy to own it.
It is an ever growing love affair!
Best,
Nicolas