It was Love at first sight, and an everlasting even stronger love since then. I immediately said to the Montblanc CEO I met at the SIHH that I wanted one, something which happened to me twice, and funnily, with the same CEO but from another brand.
My first photo, at the 2016 SIHH:
I have my attention first caught by the dial and hands, which is a Classic in terms of design. Ok, for sure I would have preferred an enameled one, but at this level of price, it is good enough for me.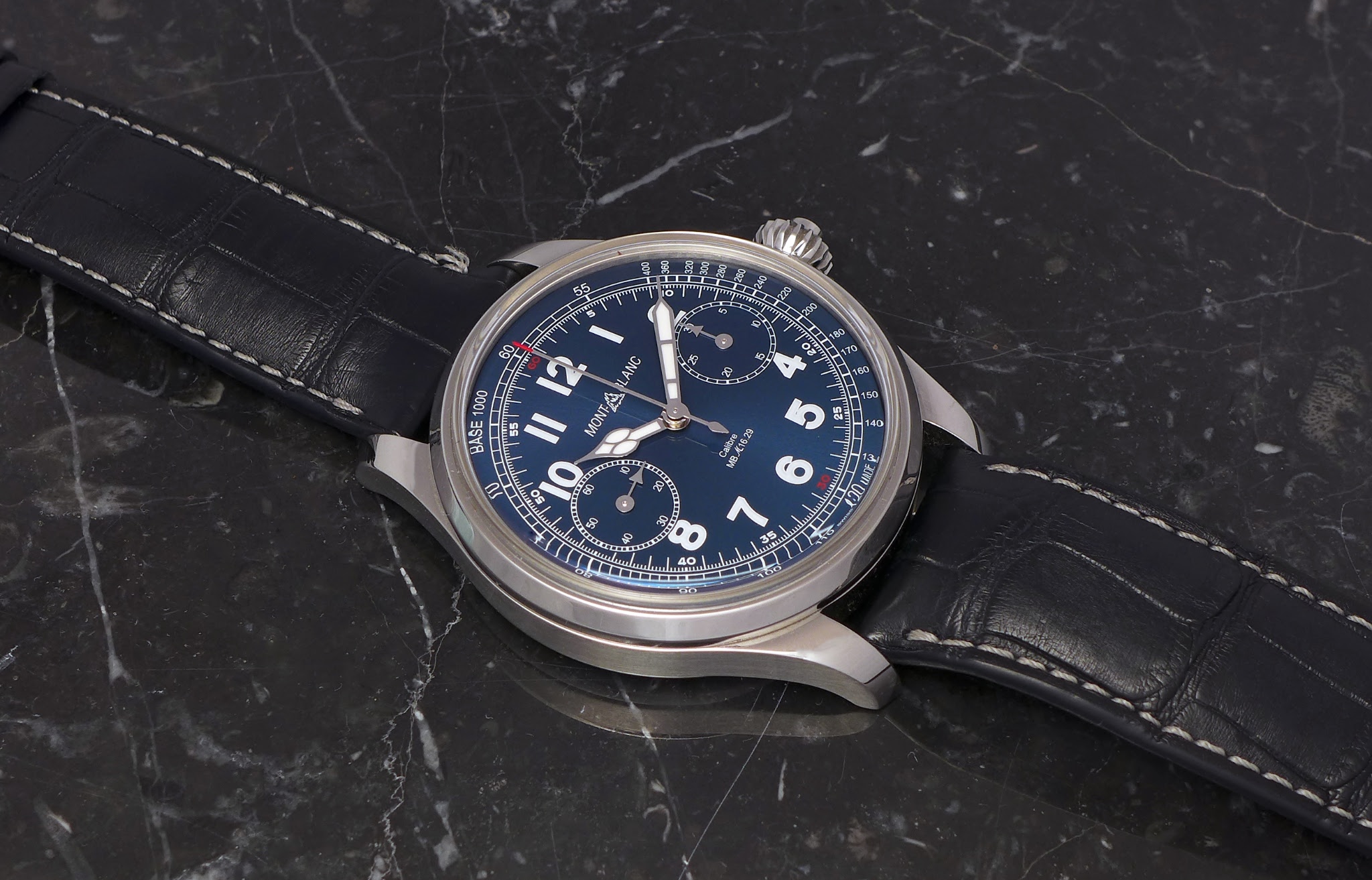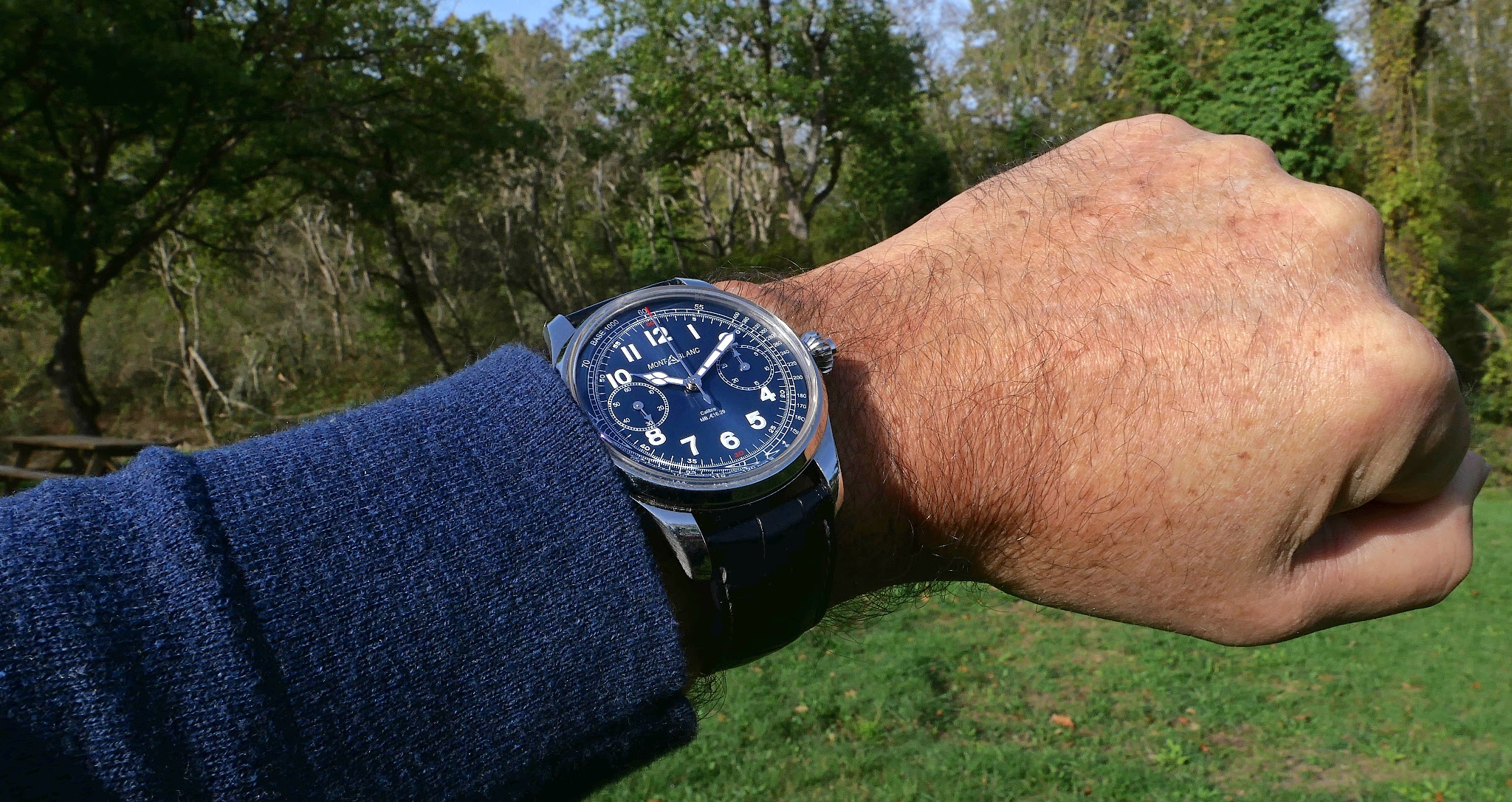 The fact that it had only one pusher, located in the deliciously pear shaped crown was one of the biggest assets, too.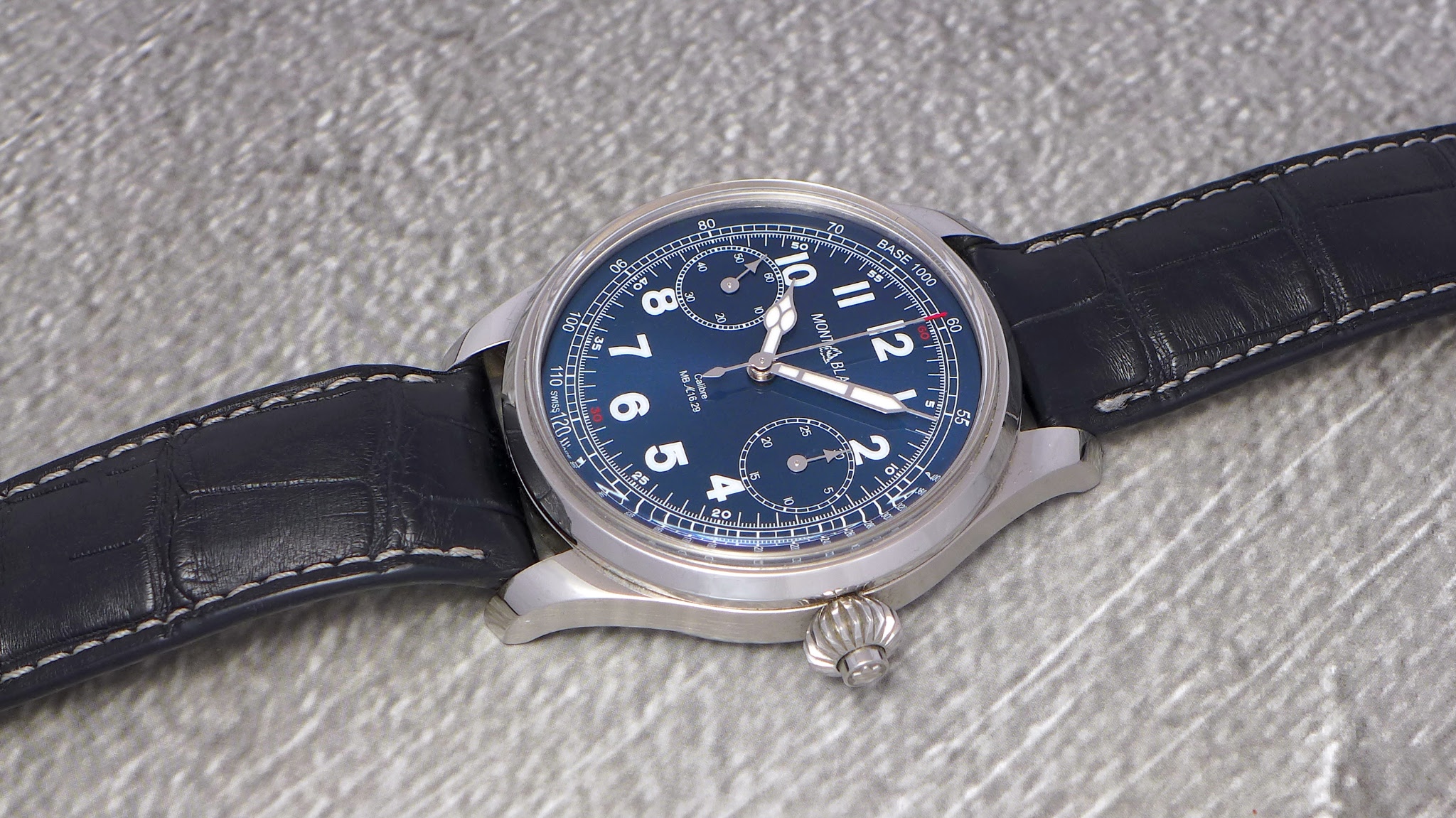 But the real raison d'être of this watch is its incredible movement.
The Cal 16.29 level of finishing is just awesome. I don't know any other watch movement, at this level of price, which is better finished and decorated, from any other brand. There is another detail I like a lot, its generous size, which justifies the diameter of the case. In general, I prefer smaller watches, but when they come with such a generous movement, I have no problem at all. Here I would rate it as one of the finest chronograph movements, period.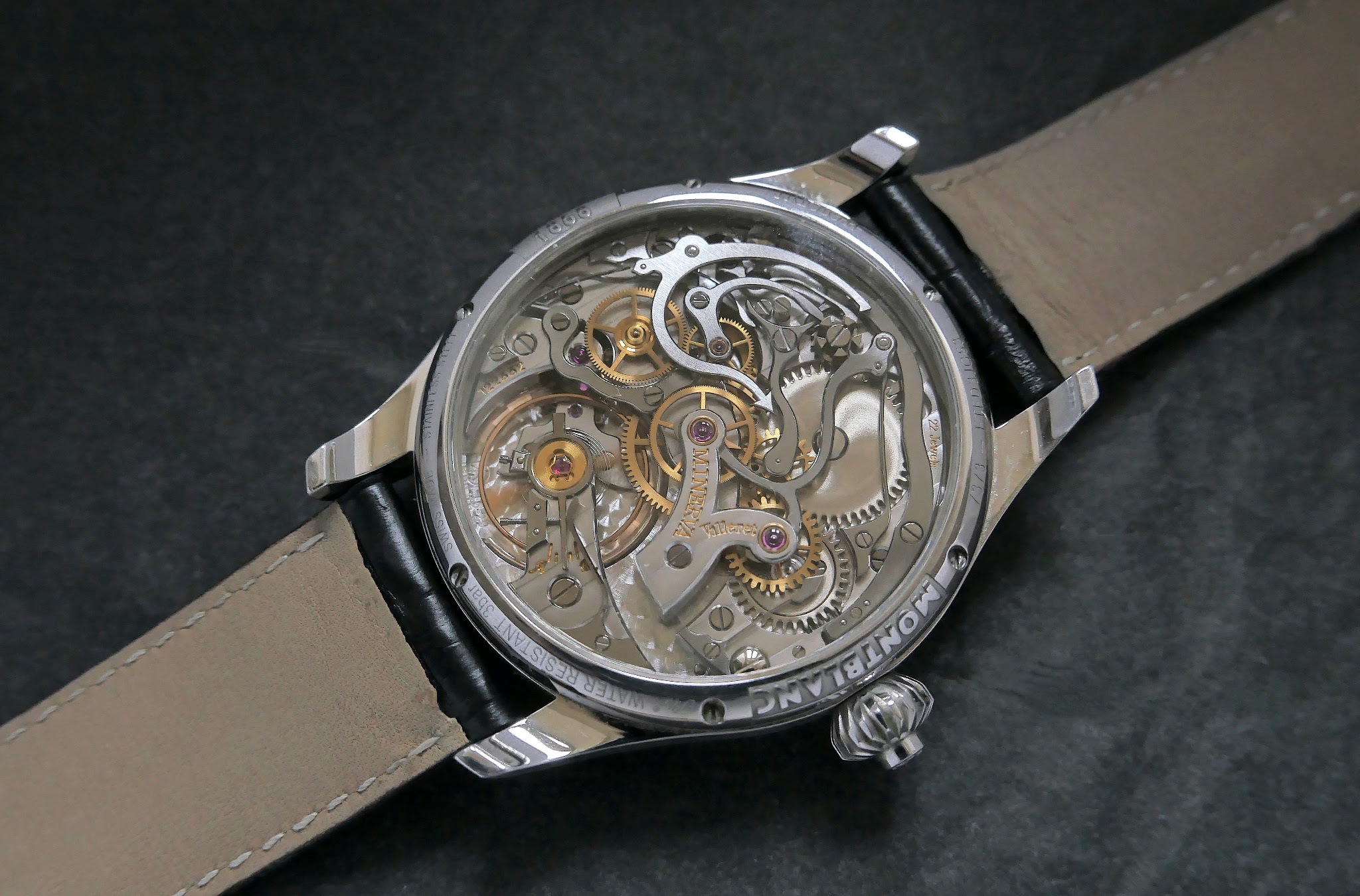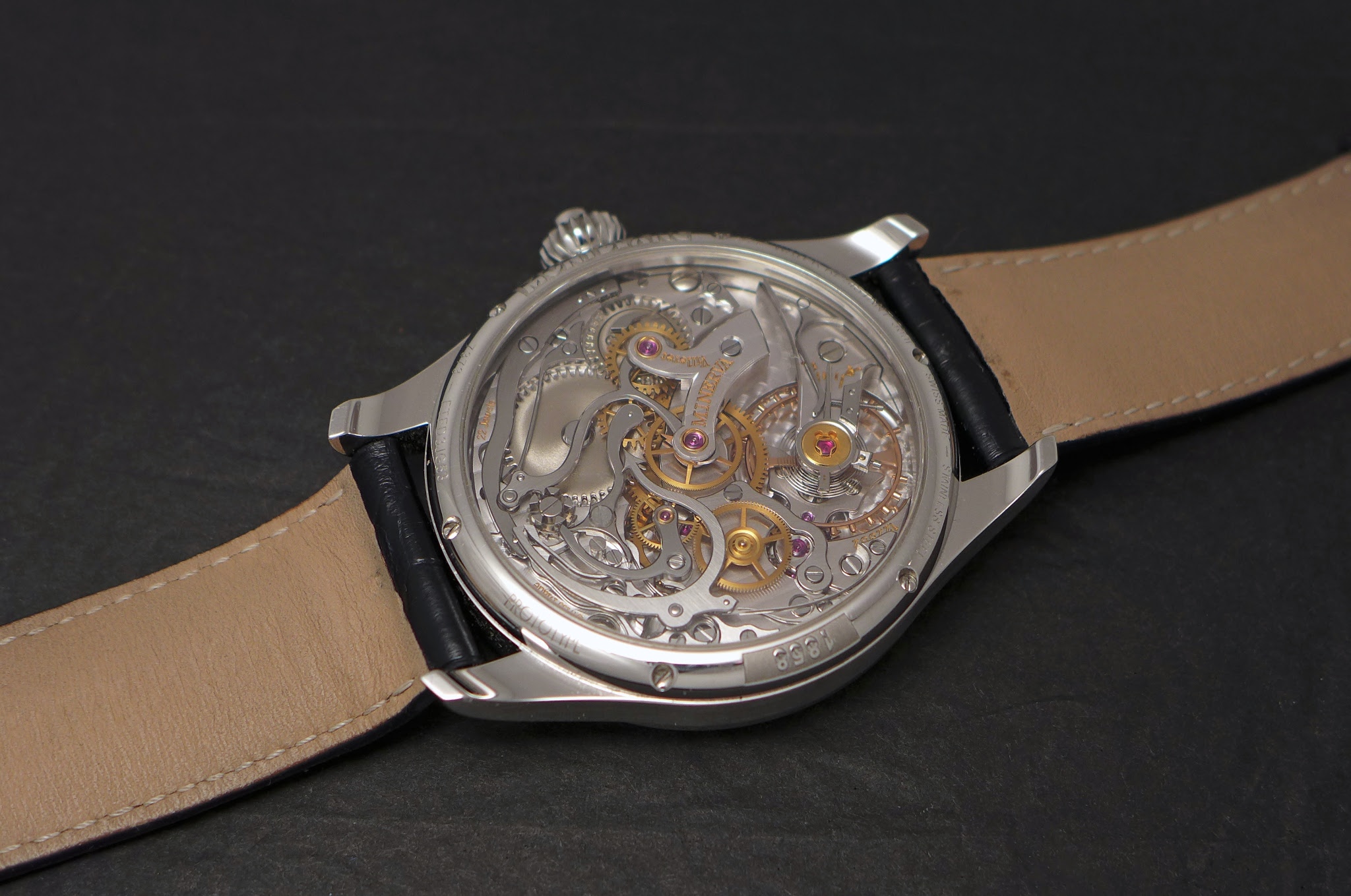 The only reserve I have is about the case. Too generic, it contrasts with the rest of the watch. At least some beveled lugs would have been welcome.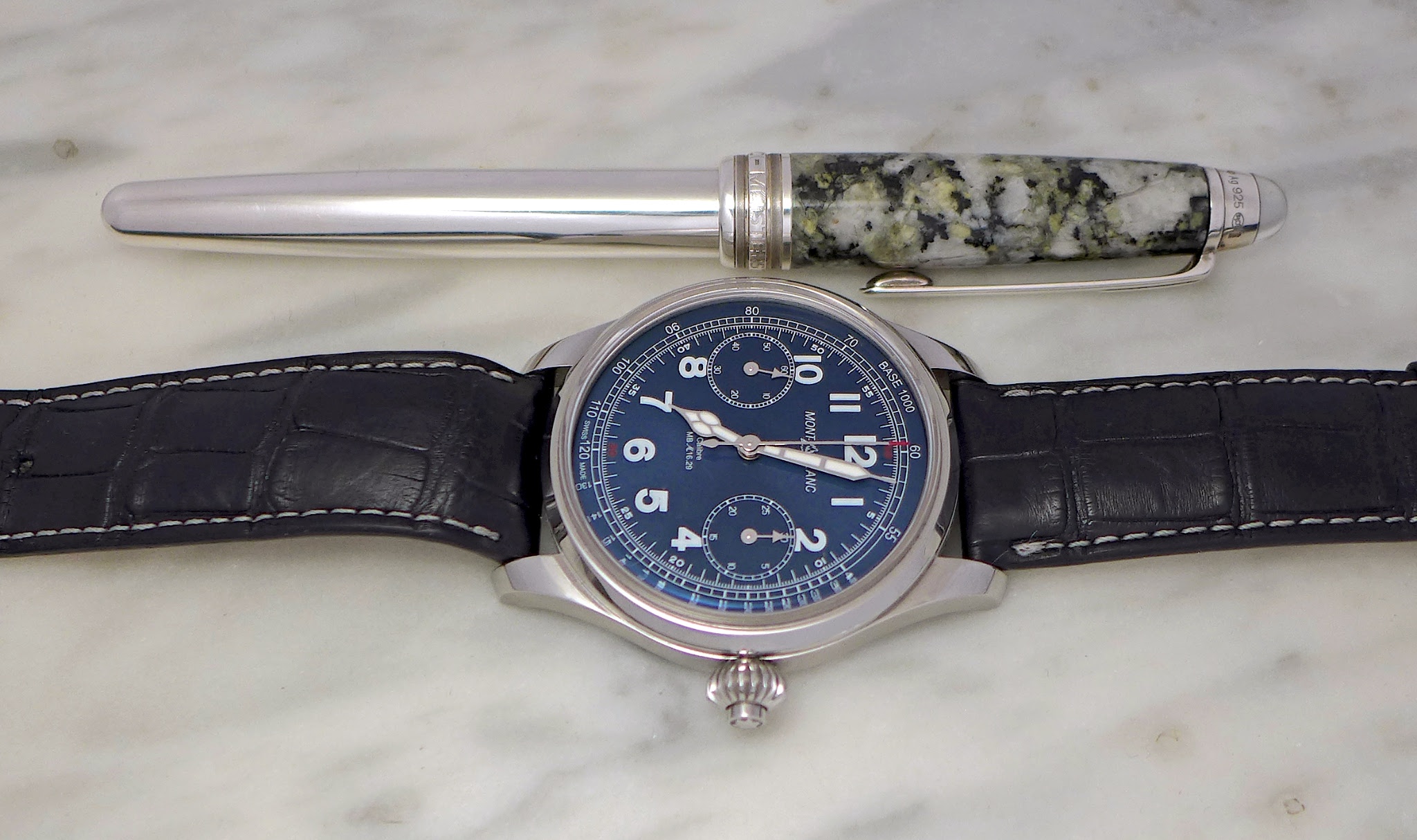 No wonder why it is one of the watches I wore the most, since then! I even remember that this is the watch I wore for the longest time, without interruption: 4 month and a half.
An evidence that it is in the top five watches which gave and still give me the most intense pleasure. With some great moments, with my beloved daughter:
Or in some improbable places:
At work, too: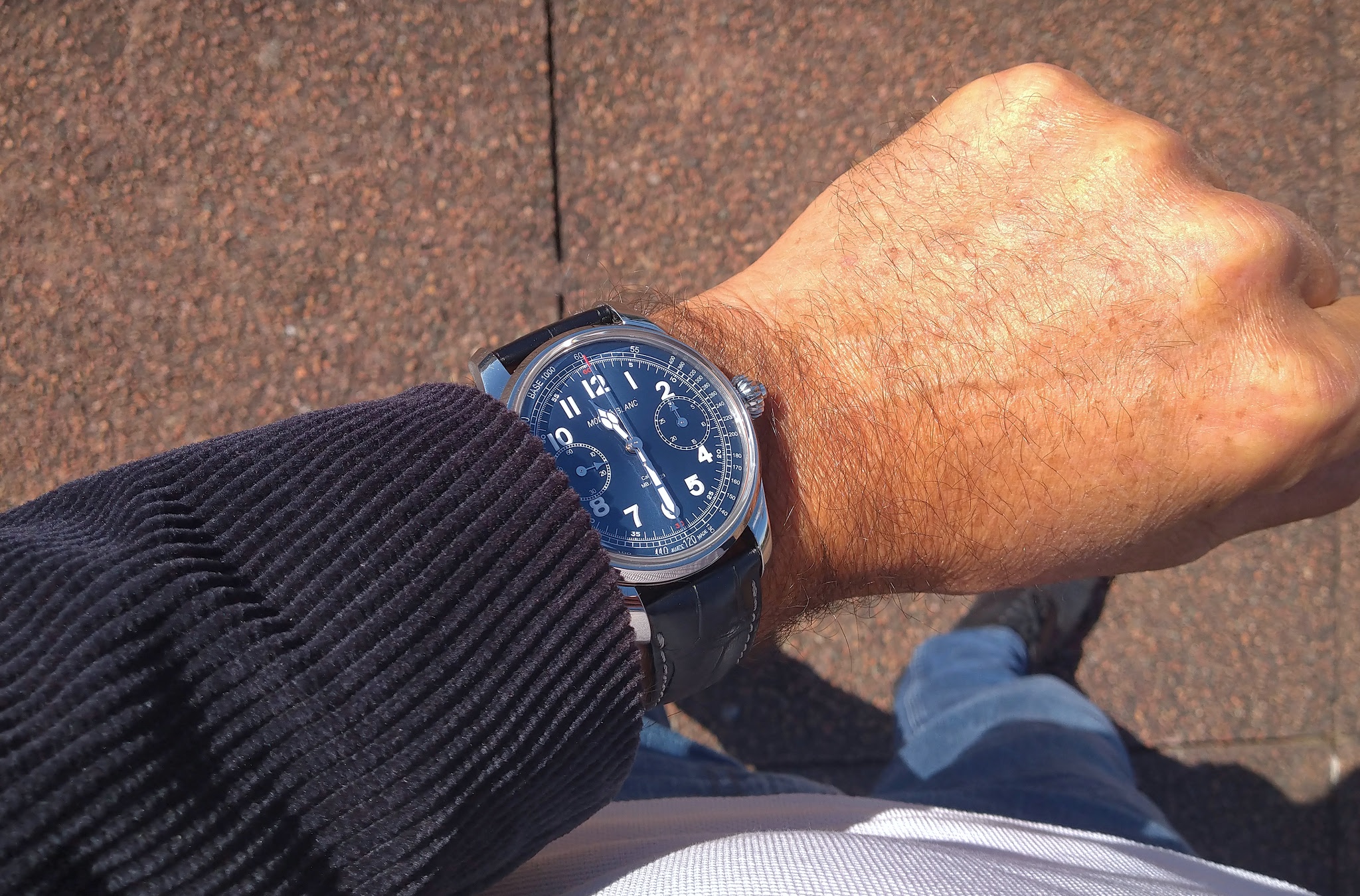 Happy birthday to my 1858 Tachymeter.
Best,
Nicolas