This trip is Switzerland had one goal: Visiting the Omega Manufactures, which was a first for me!
That was a good opportunity to better know this brand, and to discover how it works, the movement, the new collections, its philosophy and, of course, its glorious past.
I can confess that I was very surprised. First of all, I didn't know that there were several manufactures, one in Saint Imier, the very same place where you can find another manufacture dear to my heart, Longines, and one in Bienne.
I always thought that the manufacture was located in Bienne!
We started by St Imier and here came my second surprise: Omega was not the only name on the walls... ETA name was present, too.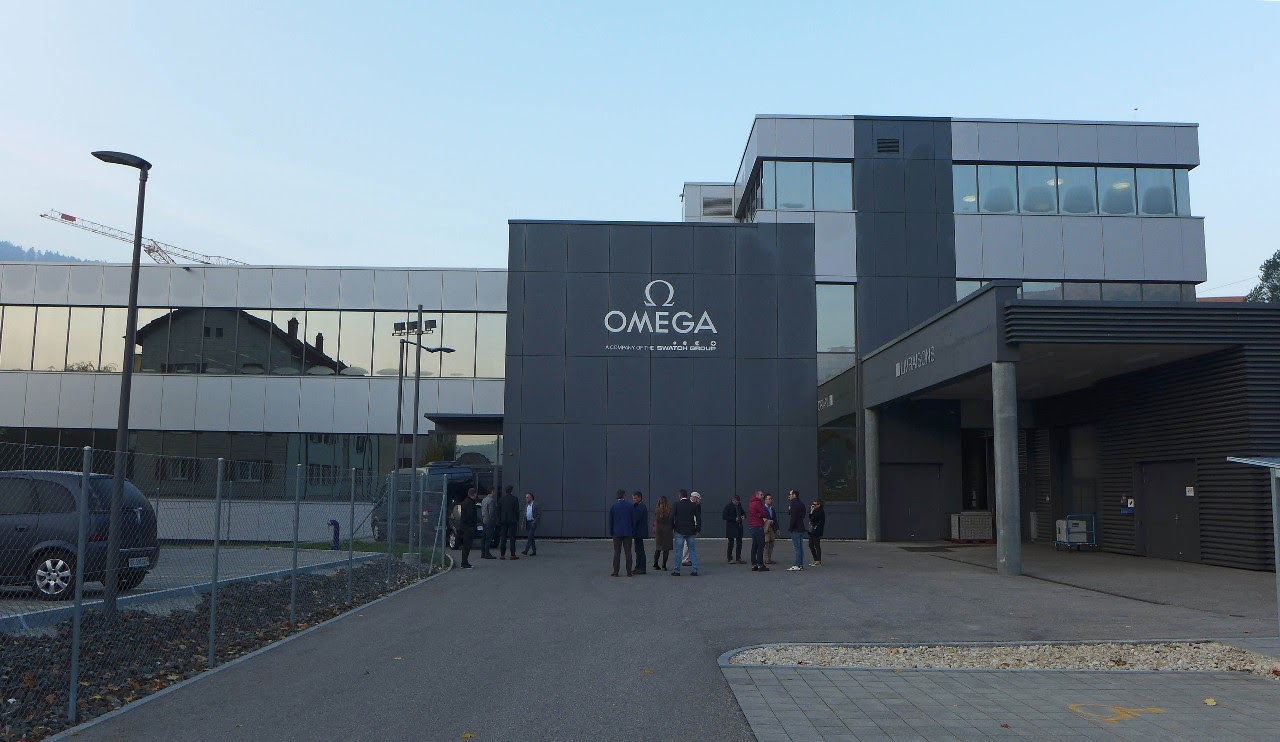 Push the door, go into the hall, and you will face the Manufacture History summed in one wall: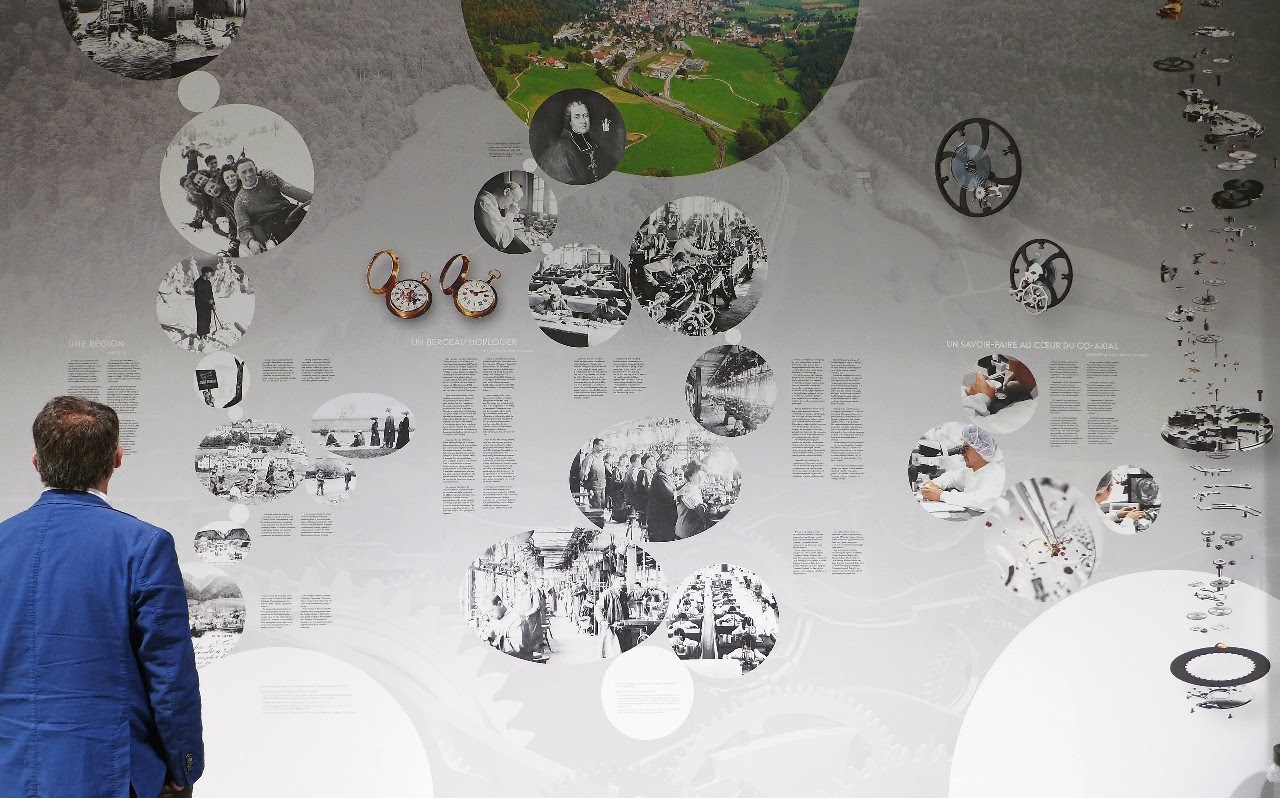 In fact, this building is dedicated to the assembling of the famous coaxial movement, before leaving St Imier for Bienne.
Historically, the first coaxial escapement was mounted on an ETA movement, in 1999, and it was only in 2007 that the full in house coaxial movement was born, with the Calibre 8500.
This creation was born even earlier, in 1974, when its inventor, George Daniels offered it to several brands, but nobody wanted it as it was judged too complex and not reliable enough.
The co axial escapement is composed of a wheel with two functional elements on one axis. The wheel is made of silicon, while silicon was also chosen for the spiral later. At the beginning, the spiral was made in steel.
The famous escapement: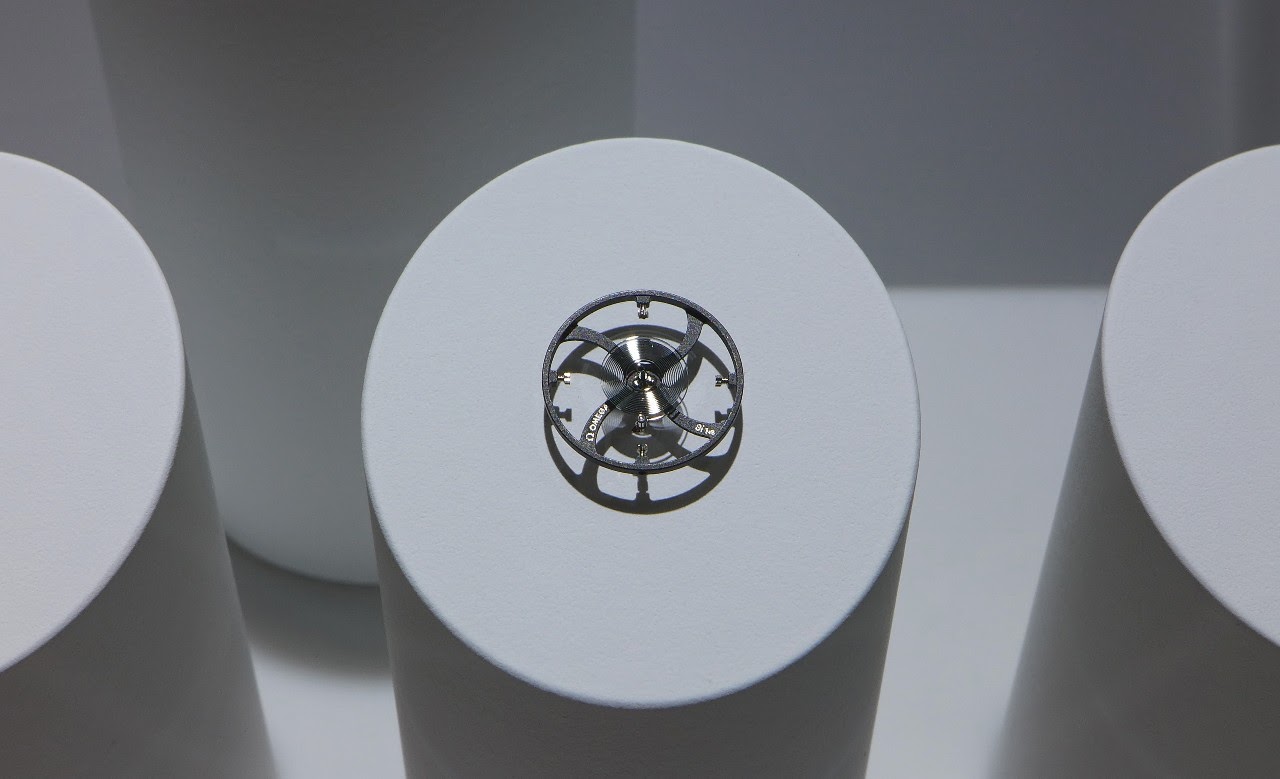 The movement and its parts: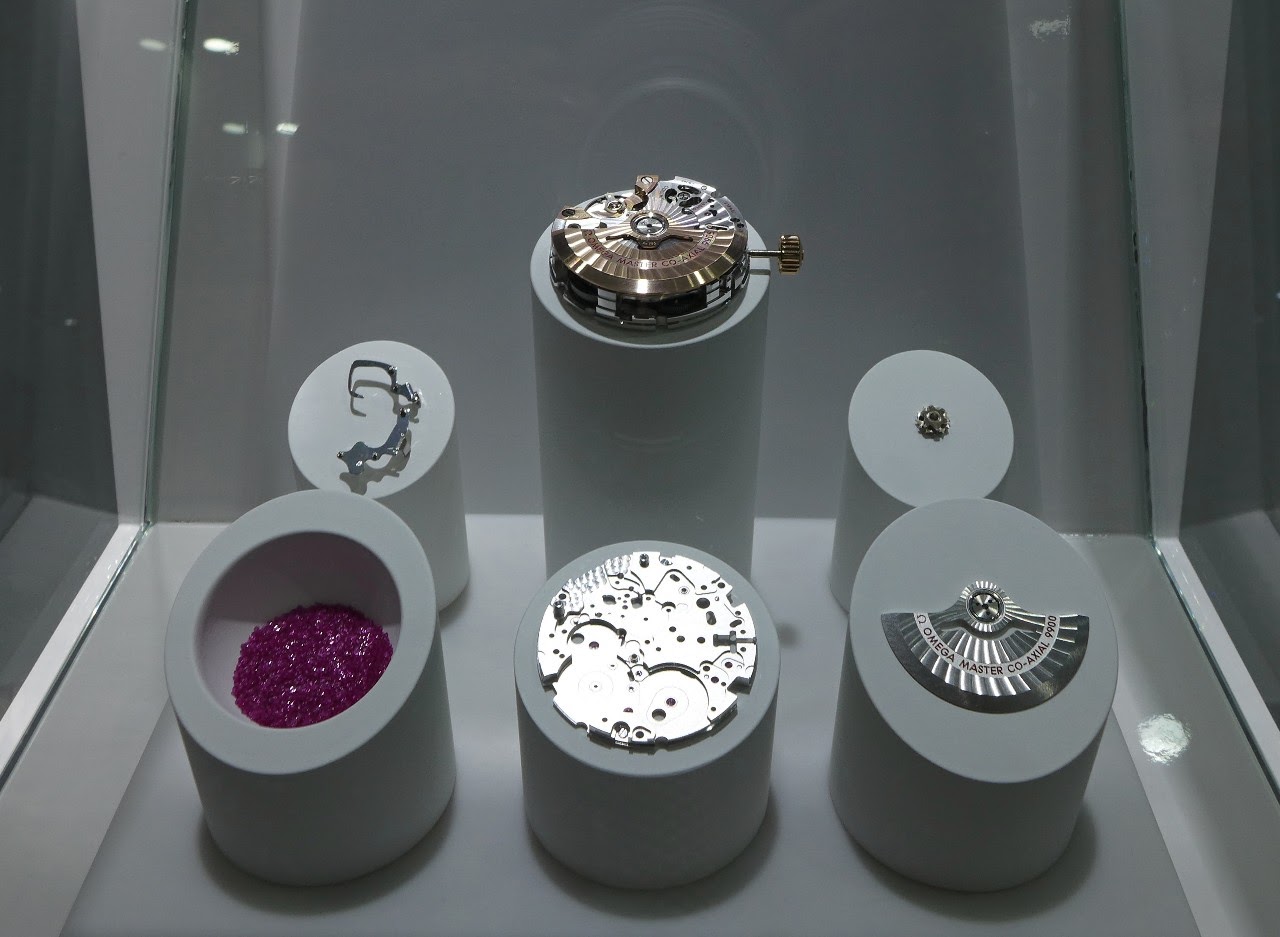 The main goal of the co axial escapement is accuracy and reliability.
The accuracy is a goal, as the movements have to be accurate, but to be accurate, thee precision is also required in the conception of the movement. It is very demanding, and if the different parts of the movement are not accurate, it will not work properly.
These movements are also reliable, at the point that when a classic calibre has to be serviced each 5 years, a coaxial needs to be serviced each 10 years, according to Omega.
To fight against friction, the barrels are treated in DLC.
Omega also worked on the anti magnetism of their watches. They showed us how magnetism can affect, not to say threaten the good work of our watches.
With a classic watch, 2500 gauss can make the movement stop. We saw that.
And this is a very important point, as our every day's life is submitted to magnetic fields very often. A Cell phone can generate 400 gauss, a lab top more than 1000 Gauss! Even the hair drier " produces " 400 Gauss...
The demonstration " table " used to demonstrate how magnetism affects our time keepers: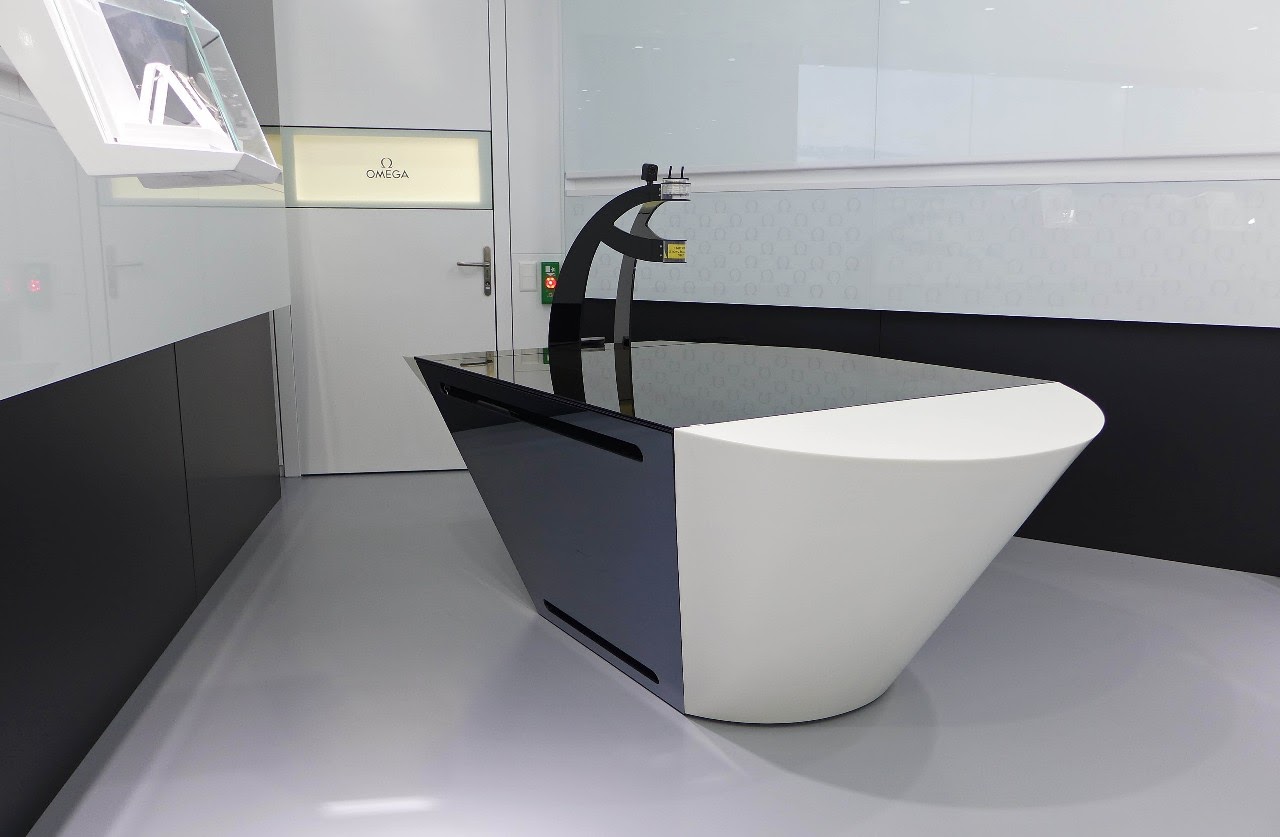 The solution against magnetism? The Cal 8508, resistant to... 15 000 Gauss: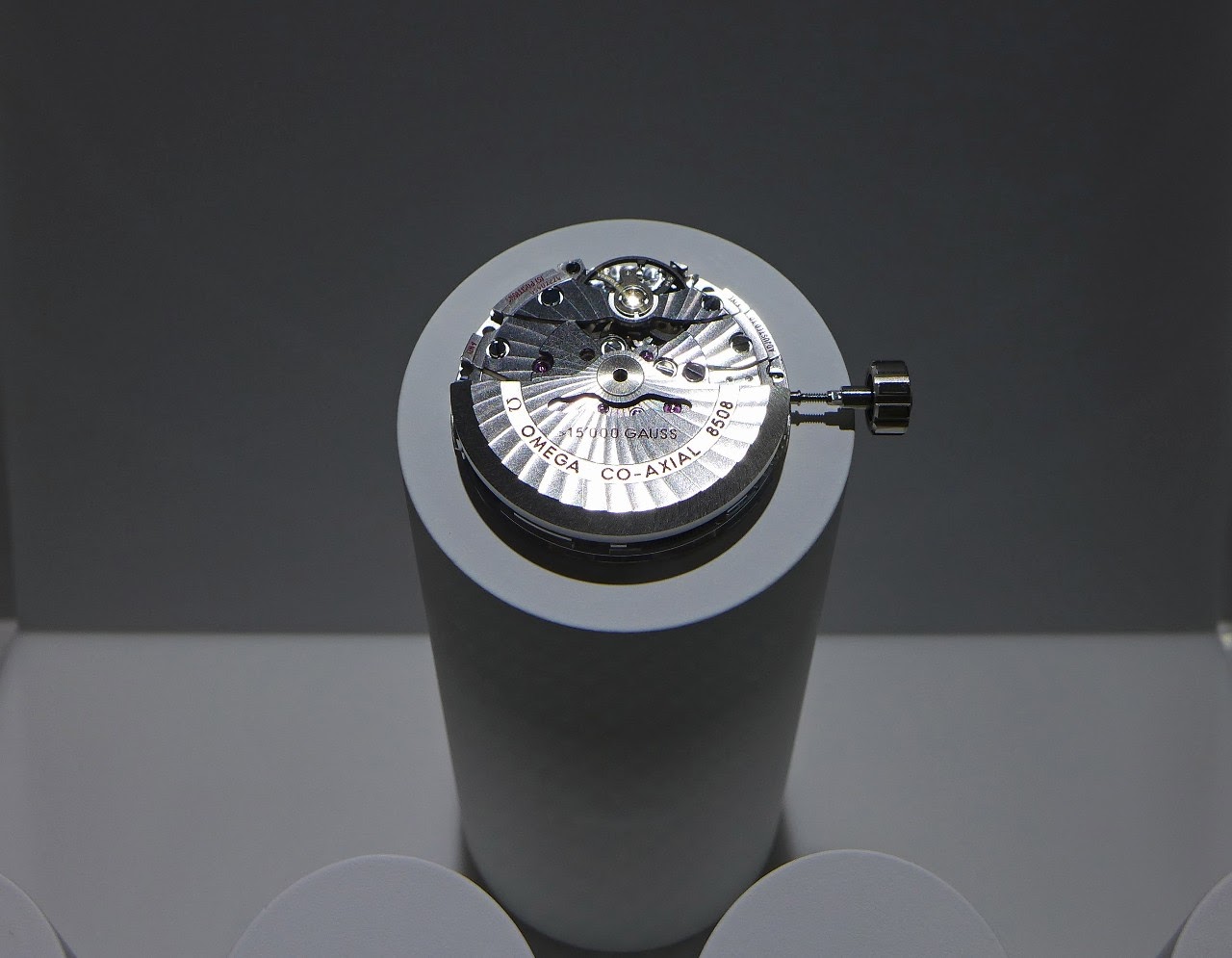 When we visited the " Techno Space ", we could see the Coaxial movement, and some other things such as the Sedna Gold, which is an alloy of rose gold, copper and palladium in order to avoid the rose gold into a more yellowish hue with time passing.
The Techno Space: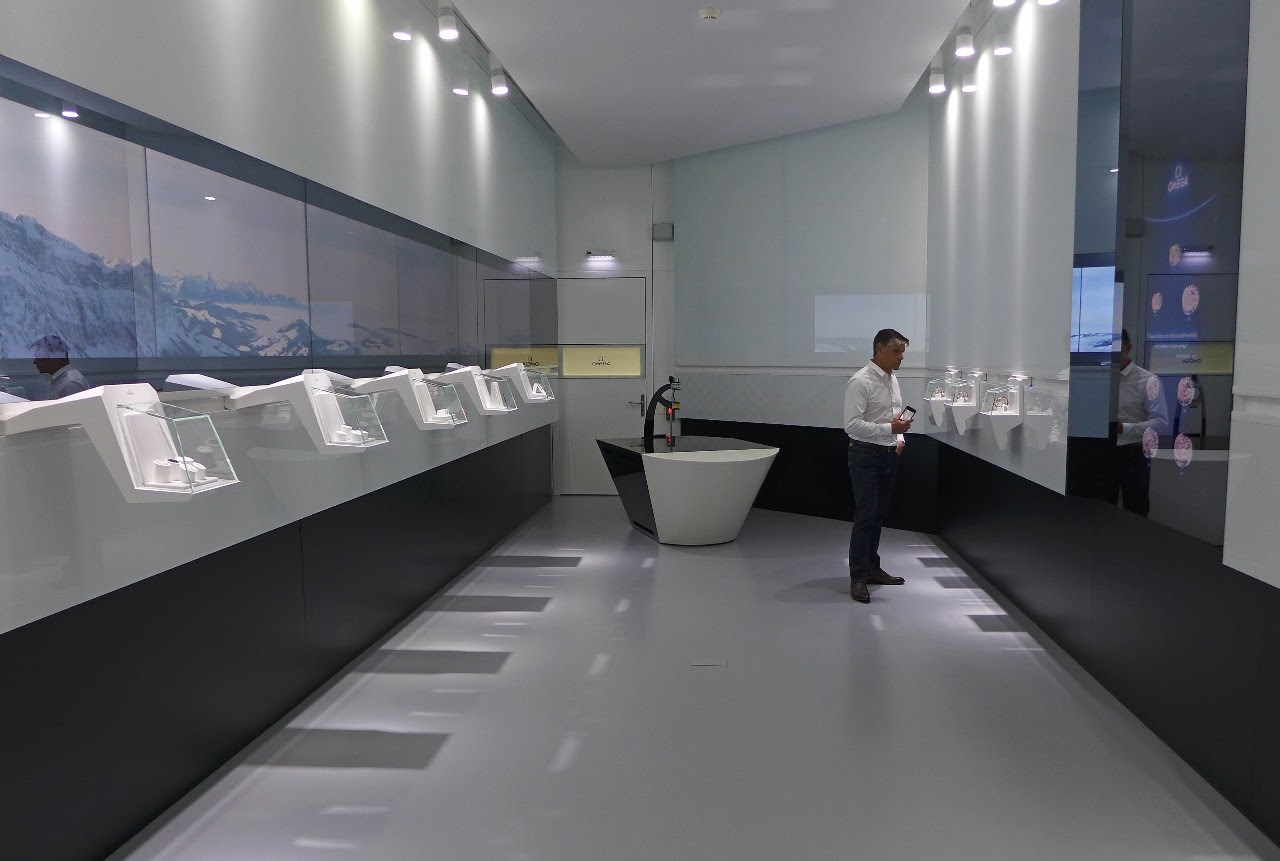 I asked them why it was called " Sedna ". I have been told that it is the name of a planet.
Sedna Gold: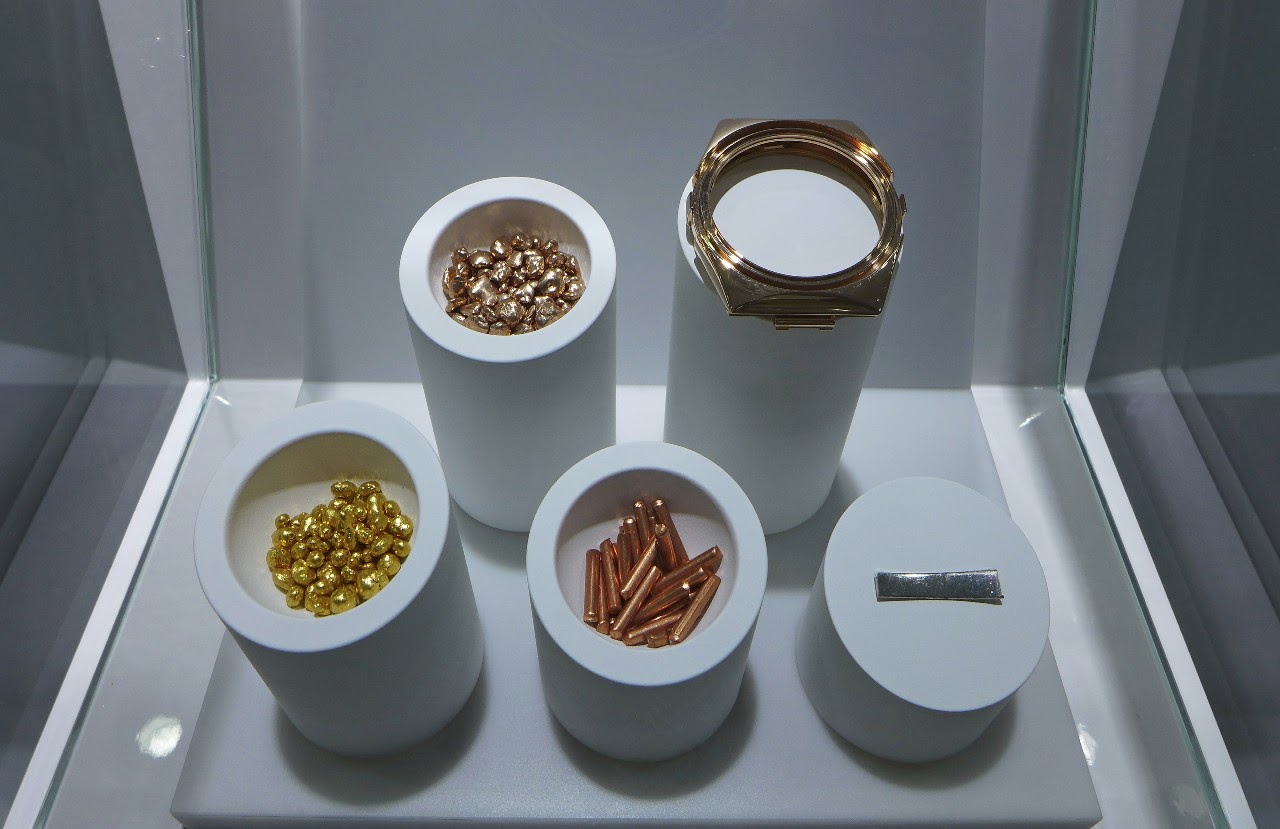 A last point before ending this Part One. I was very surprised to see how the Omega Team was proud of their production. And to also see that they are quite transparent about it. For example they didn't hesitate to tell us that they work a lot with their partners, belonging to the same Swatch Group, such as ETA and Nivarox, for example, and that they outsource in the same way their bracelets, hands, dials and so on.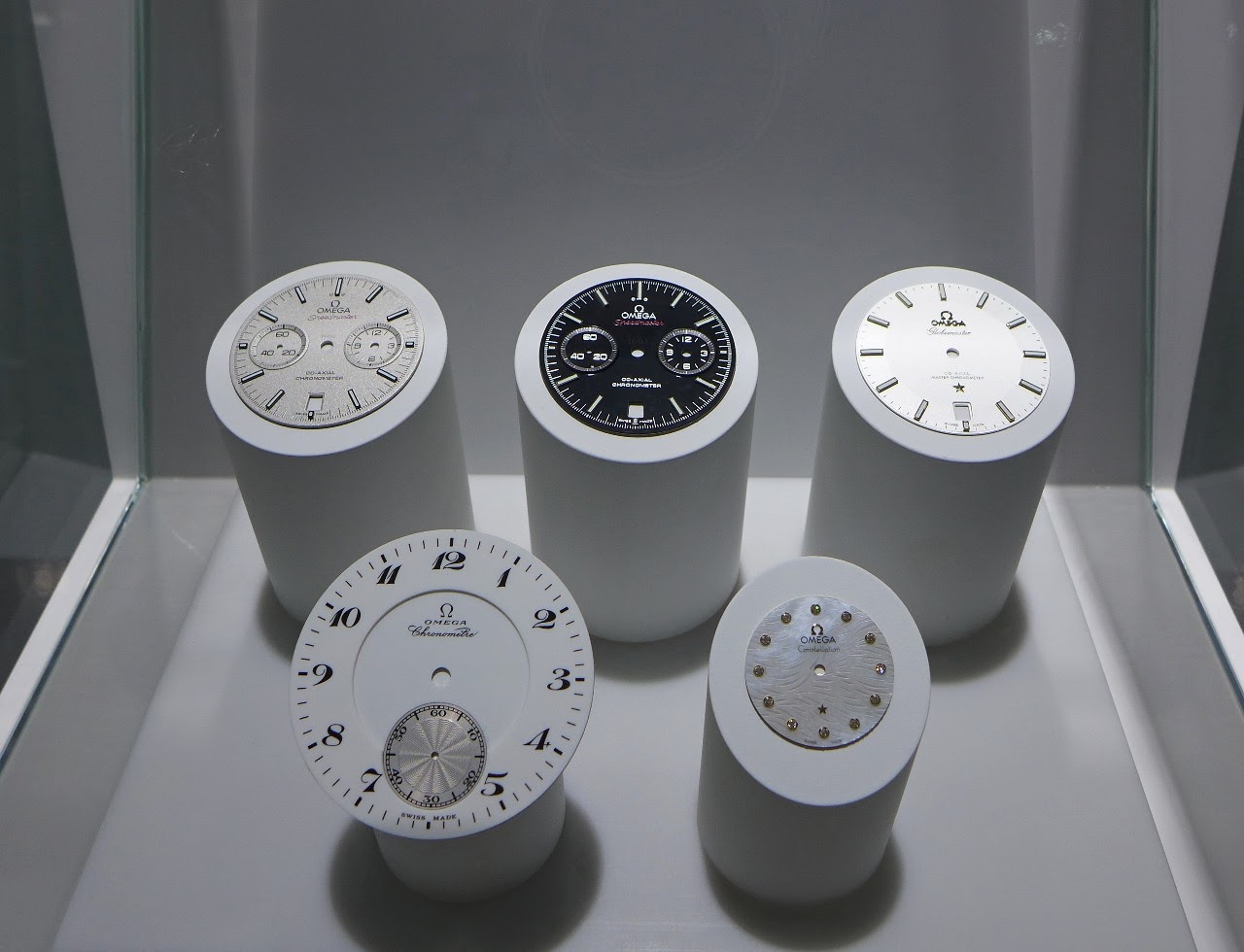 Some ceramic bezels: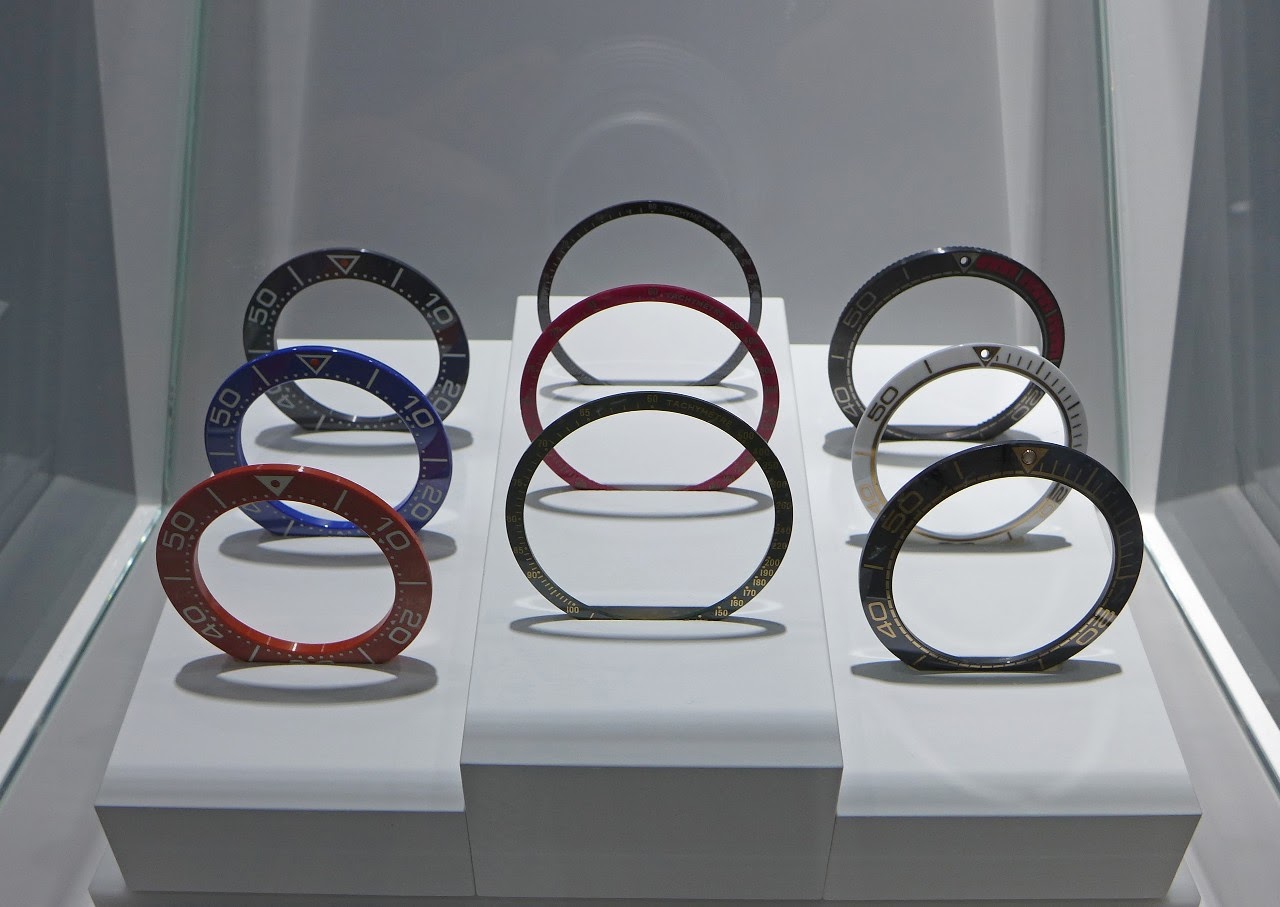 Stay tuned for Part II and the visit of Bienne, as I can already tell you that it was one of the main reason of my venue in Switzerland. I wanted to see some very special watches, and I even managed to take some pictures of them!
Best,
Nicolas