Another example of 1940's Omega with not overly large box.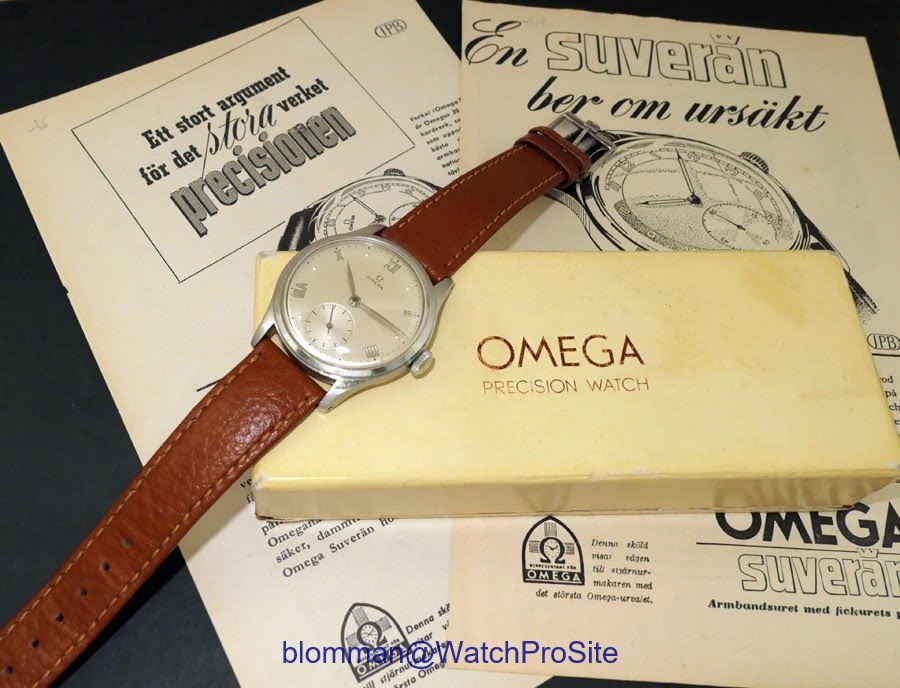 I never saw a special box for the Suverän as I did for the Officer, but both models were specially made for the Swedish market.
Both boxes are of the same style, light beige/yellow, brown text, made of carboard paper with brown velvet interior.
As shown in my previous post, the Officer had a special Officer box: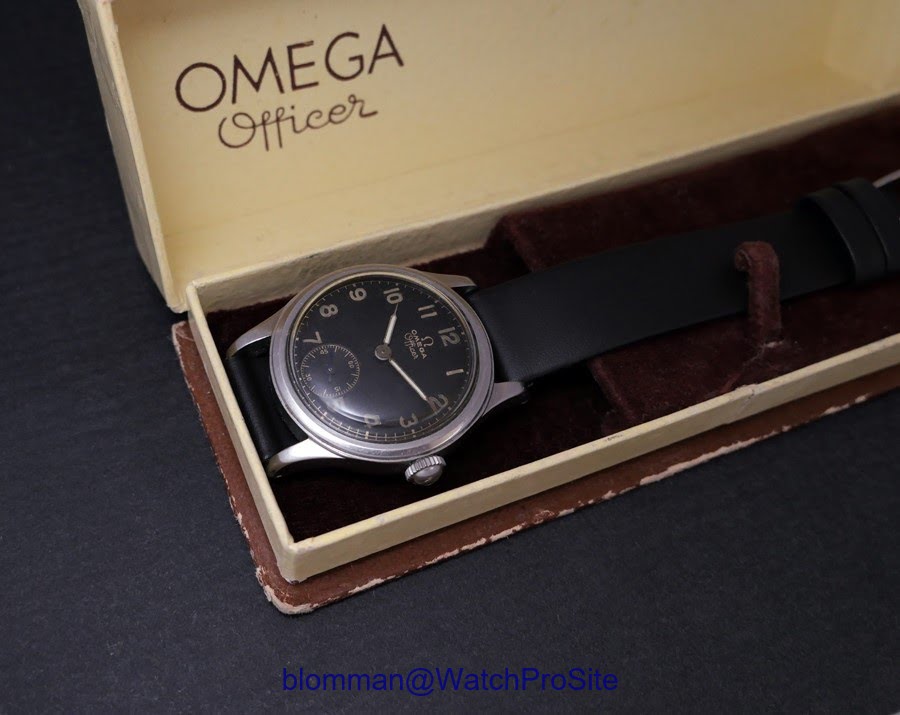 On the Suverän box it says "PRECISION WATCH" which was used for several different models during that time.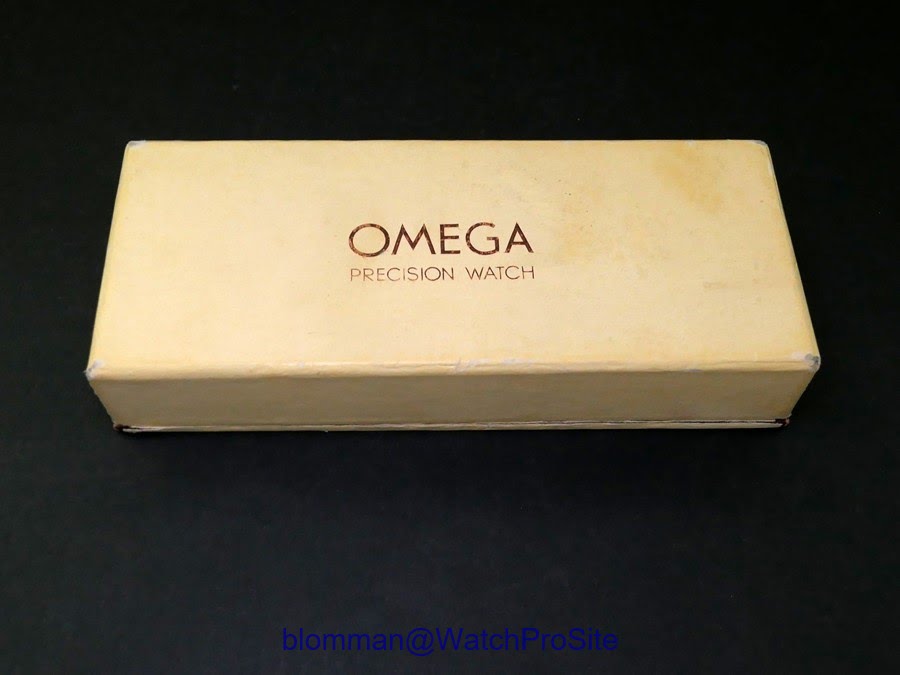 Back then the "large" 30mm movement Calibre 30T2 was the big number from Omega:
1946: "A big argument for the big movement – the precision"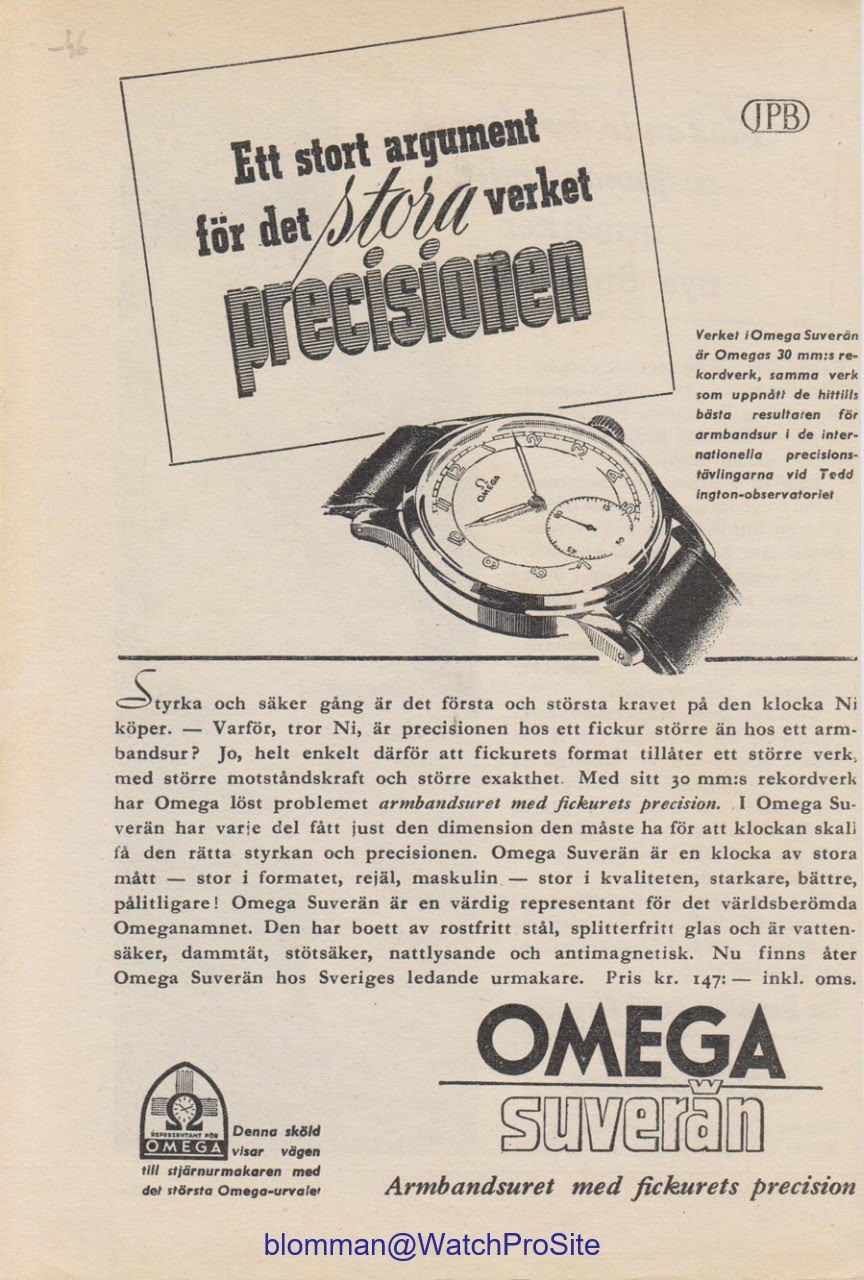 It becomes so popular here in Sweden that a couple of years later, the ad says, Suverän ask for forgiveness for not being available…
1948: "A Suverän ask for forgiveness"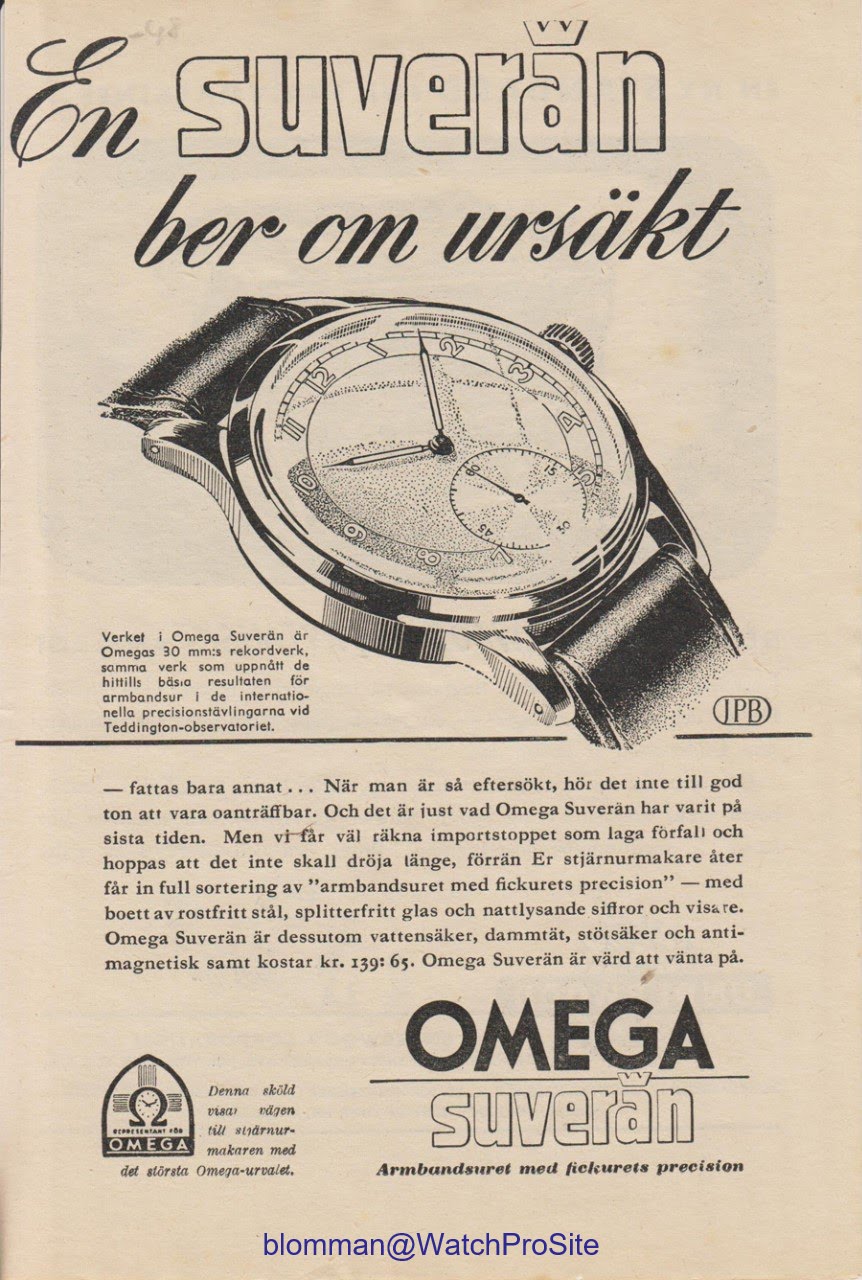 No wonder the Suverän was so popular, great movement, many different dial configurations to choose from…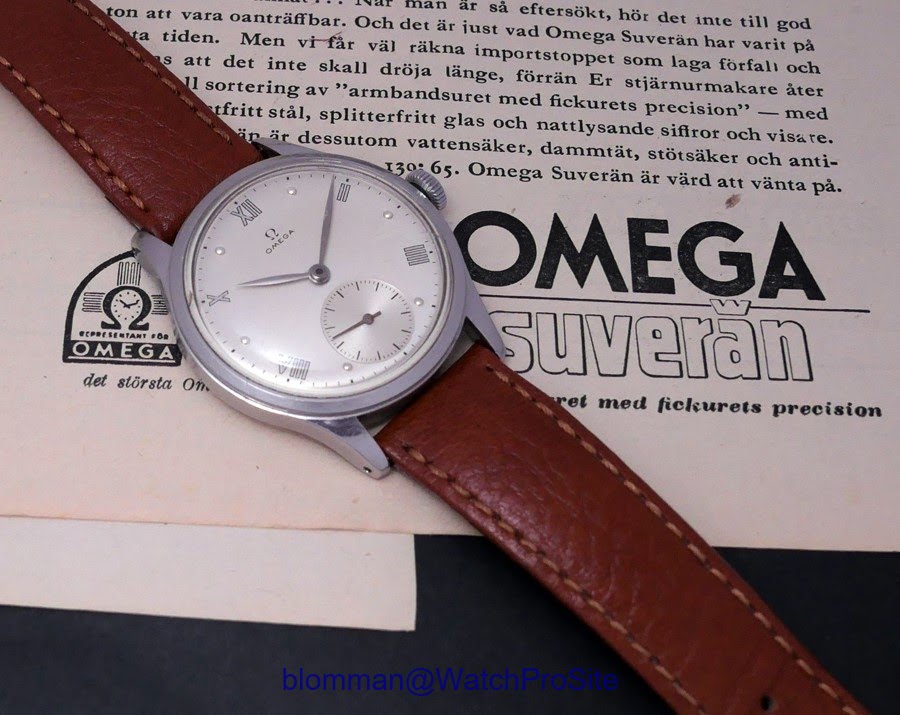 Good, strong case, thick armed plexi, this watch become a classic here in Sweden!
And with its special logo on the back – very cool!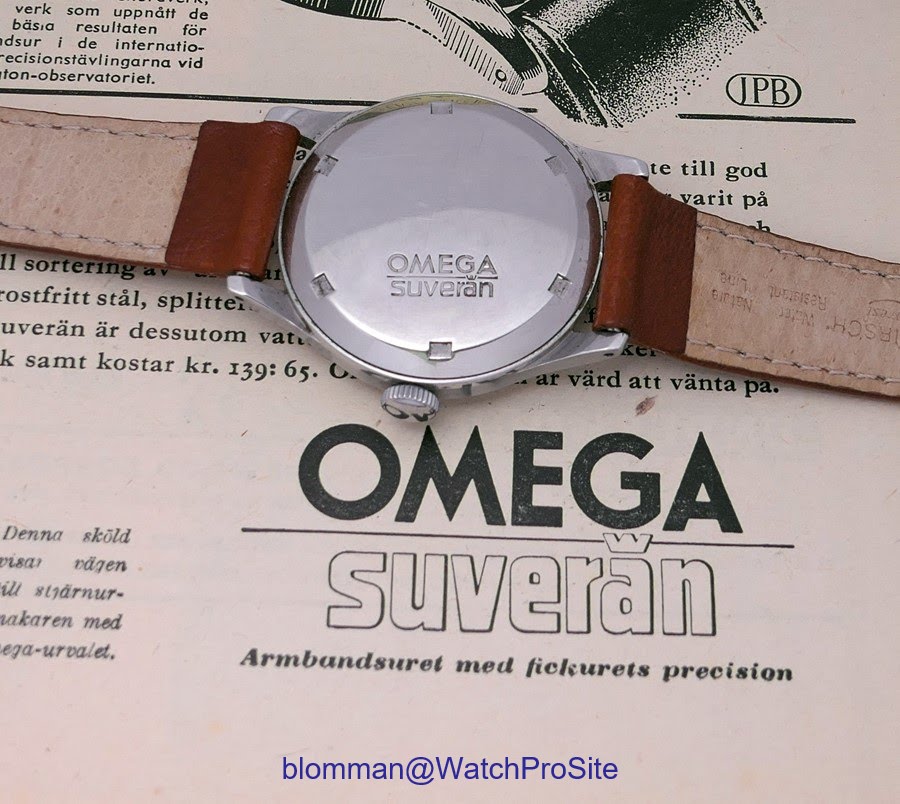 Anyone else love to play with boxes…?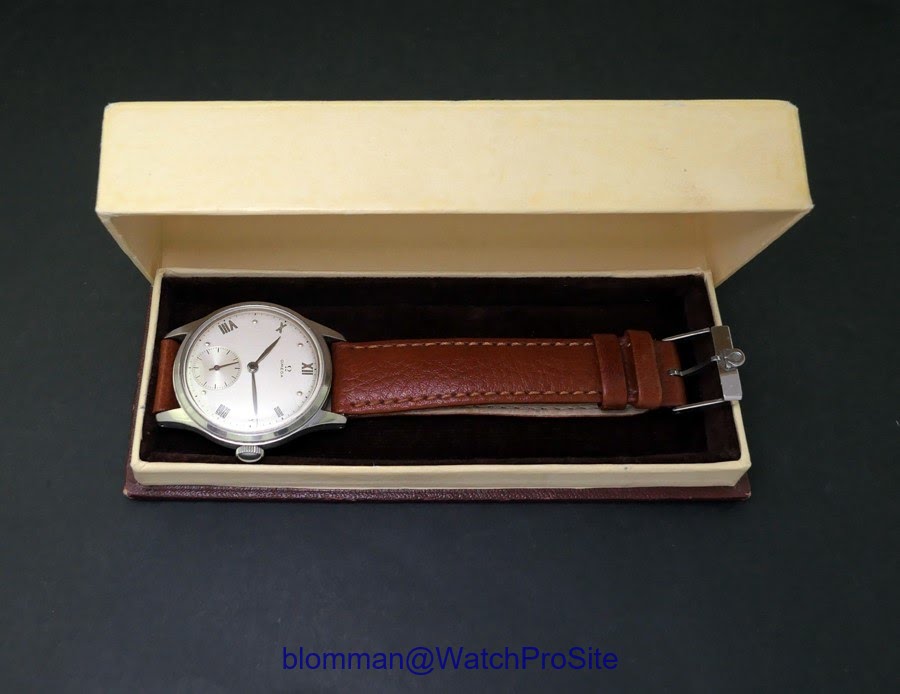 Best
Blomman