This journey of six years is one that I could never have dreamed of ! Along the way involved highs and lows and discovery of my horological preferences. Furthermore, tremendous help and advice from some serious PuristS Patek collectors (KC, JK and Singapore "lurker") and staff members at my ADs carried me to this peak!
Above all, it was "FBI" that helped me to secure my first love and for that I will always be grateful ! Once I had the G, the enamel dreams or nightmares began and I just blindly charged ahead.
Each quadruplet has its own characteristics and charm and I love each equally, but emotions from wrist time is another story.
Having studied them, my observations (which I mentioned previously) on the enamel dials are:
• G: most colors (which is an important point for an enamel dial IMO) and best color gradations out of the four
• P: best overall heft on the wrist with an enamel map that has fewer colors and is more subdued
• R: warmest overall combination (of the case and enamel colors) that strikes a superb balance
• J: bright yellow matches the green and brown very well, and these colors compliment the J case
Feelings on my wrist:
I love wearing the R the most because it has Asia and North American, both continents that I have lived in. Also, Asia is where my children were born. Hence, this piece I am simply looking after it for my kids. But who will and should get it ?
G is my second favorite because it has Asia and its color are so lovely ! The child who will not get the R will get the G with Asia. I am also simply looking after it for this kid.
The J (a tie with the P) has has North American which is meaningful for me and my wife. Therefore, either my wife or I eventually will be the rightful owner of this piece.
The P provides the best wrist heft and makes me think I am the hulk ! LOL ! Eventually whether my wife or I take this piece will depend on who will treat the other colder and become either the ice king or ice queen ! 
What are your thoughts of the quadruplets ?
I am in honeymoon with my grail set now. What will come next ? I cannot imagine because there are no more limbs and kidneys to sell. LOL !! 
What are your suggestions on what should come next for me ?
Yours truly,
"Enamel Slave/Addict"
#5131 #enamel dials #worldtime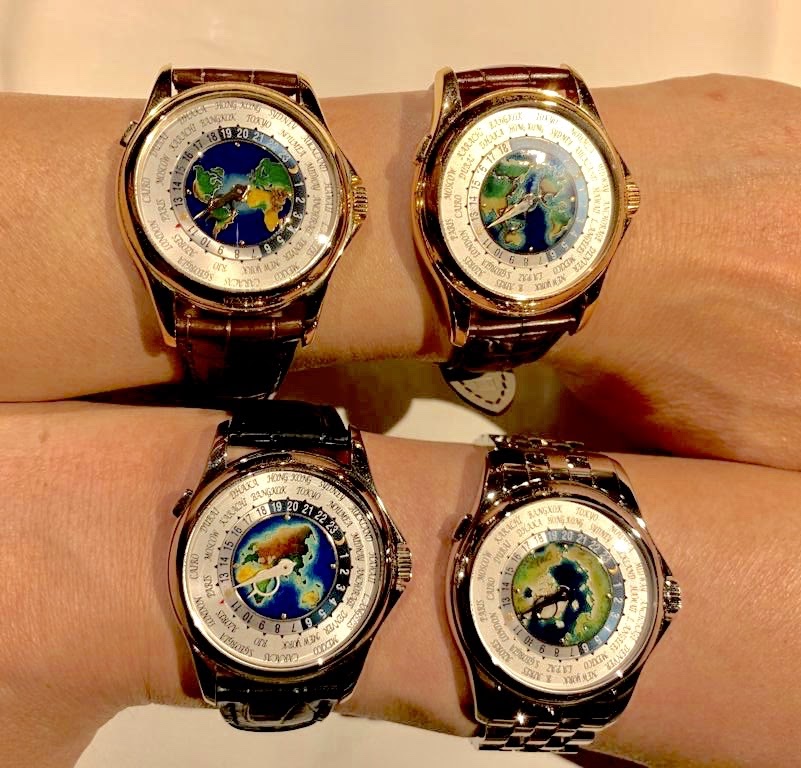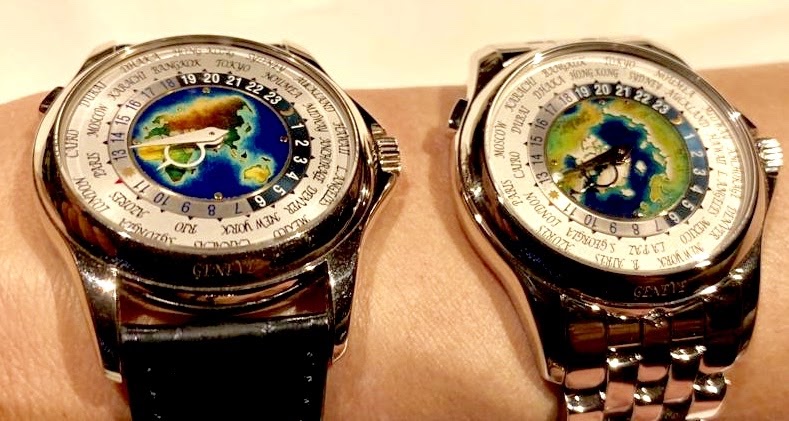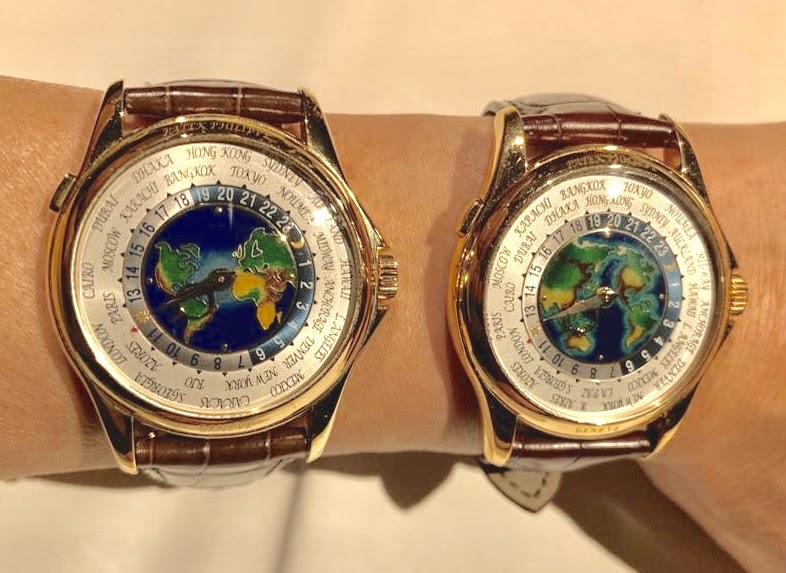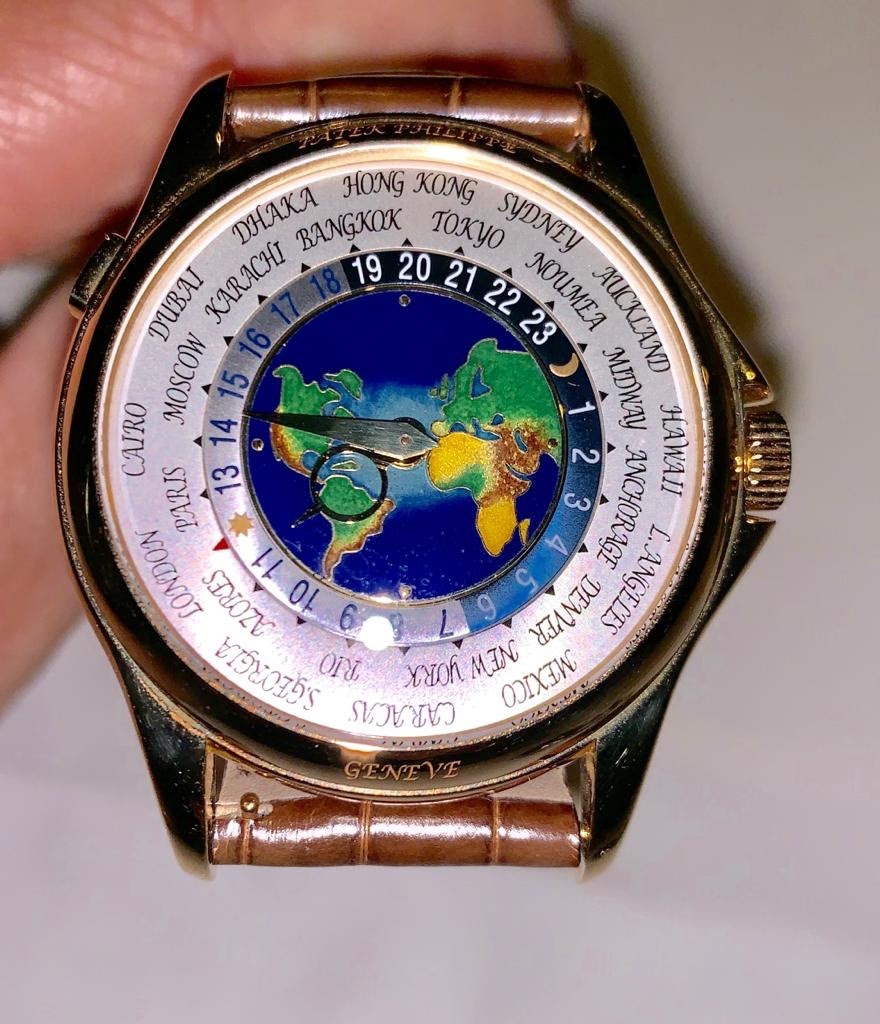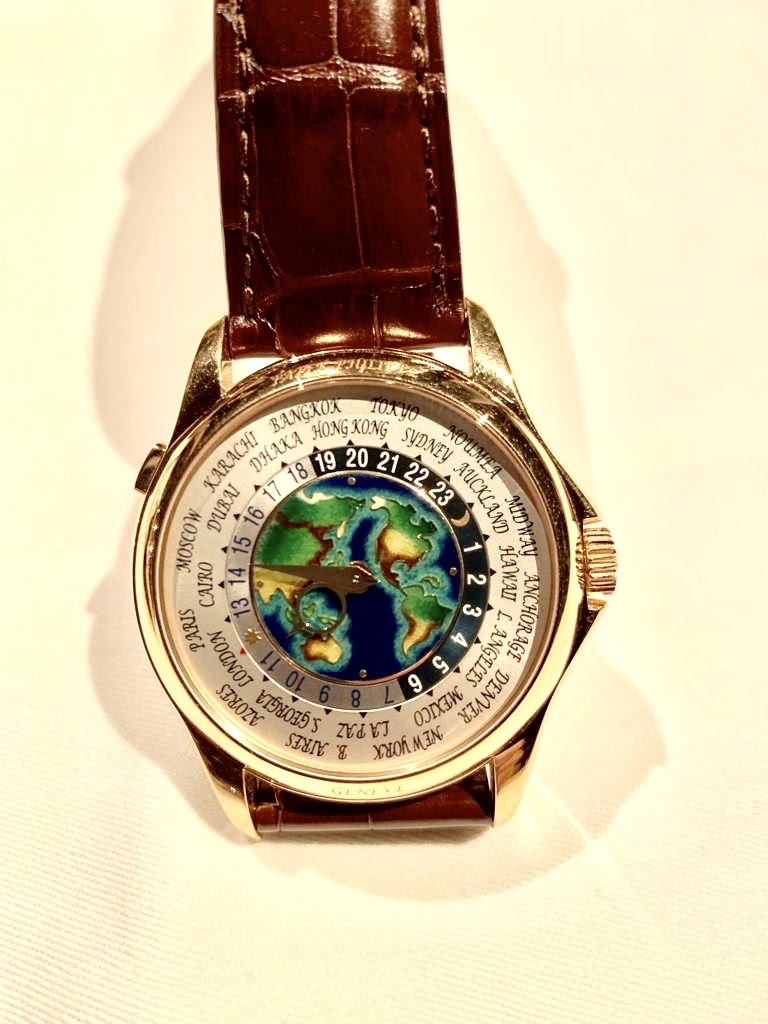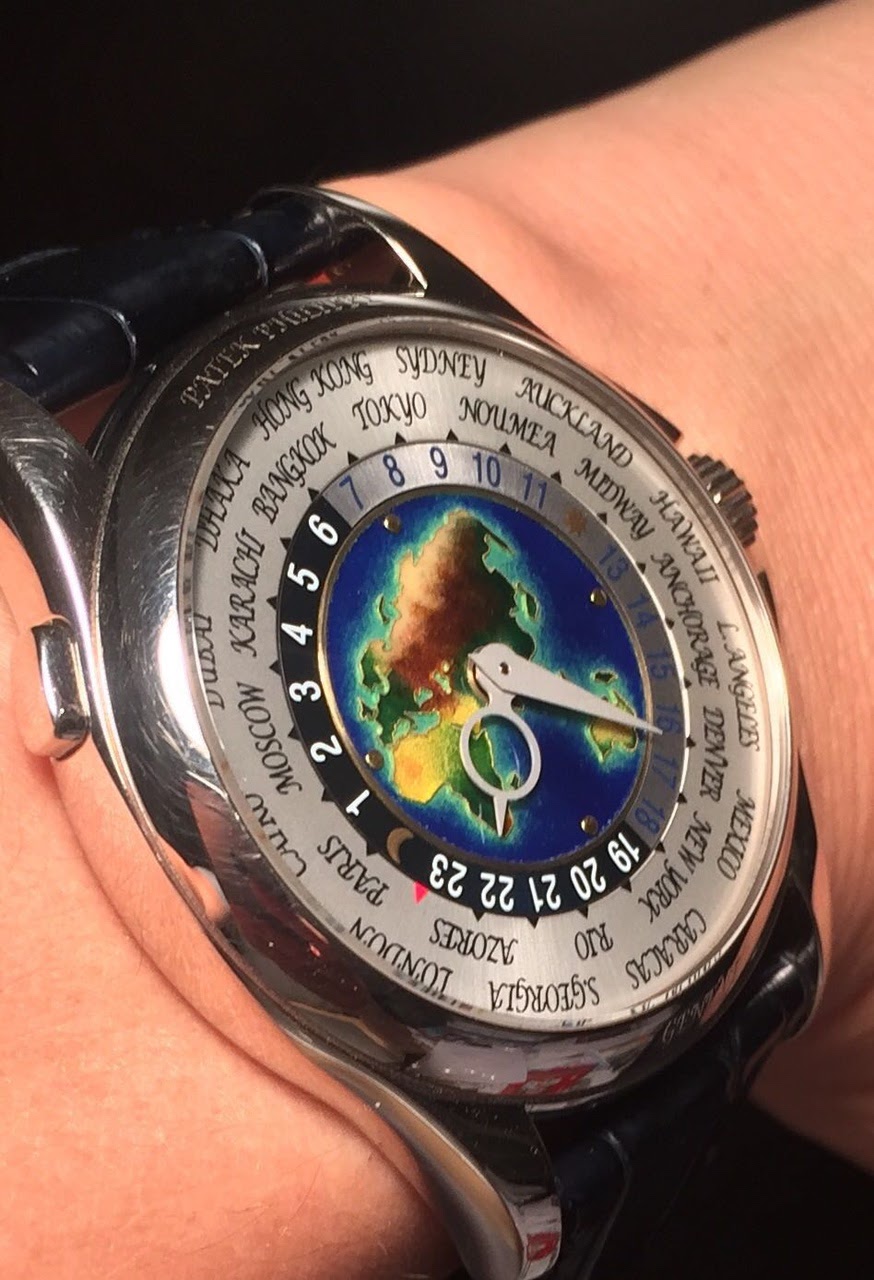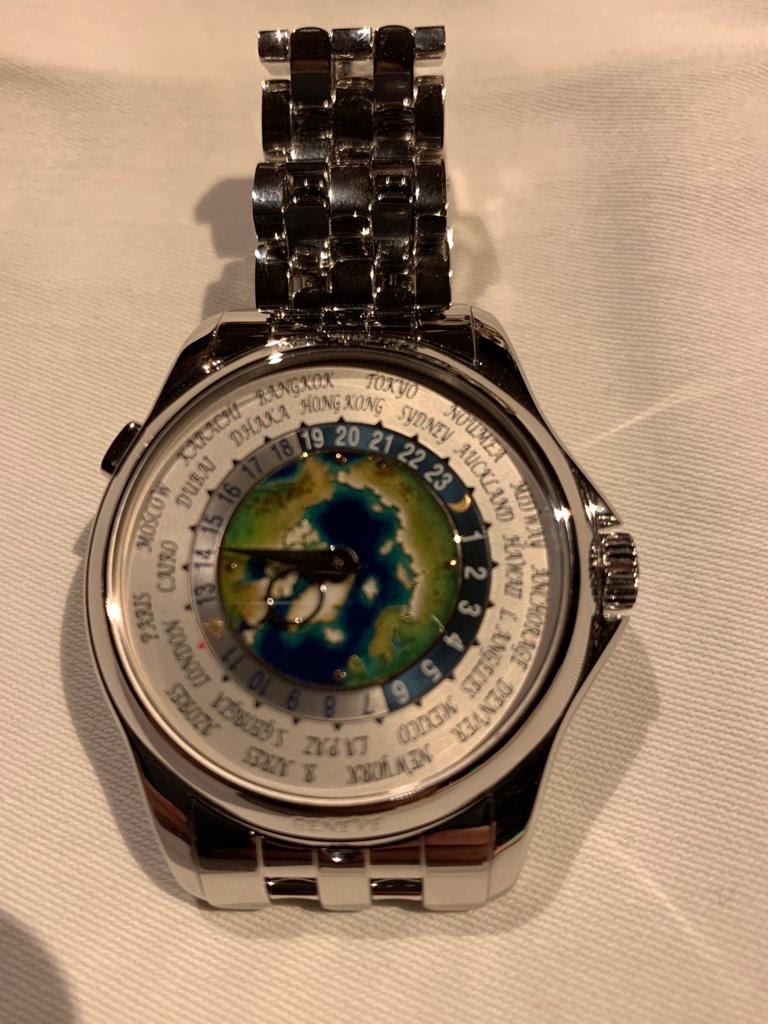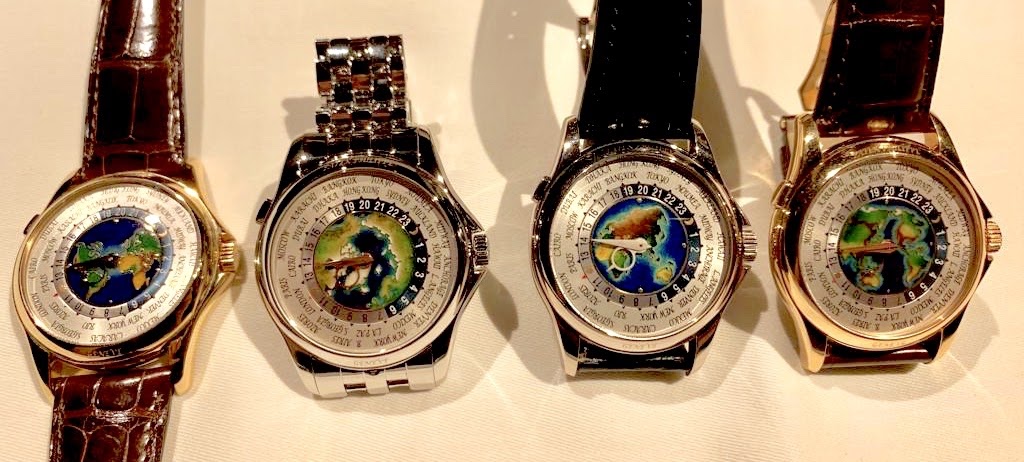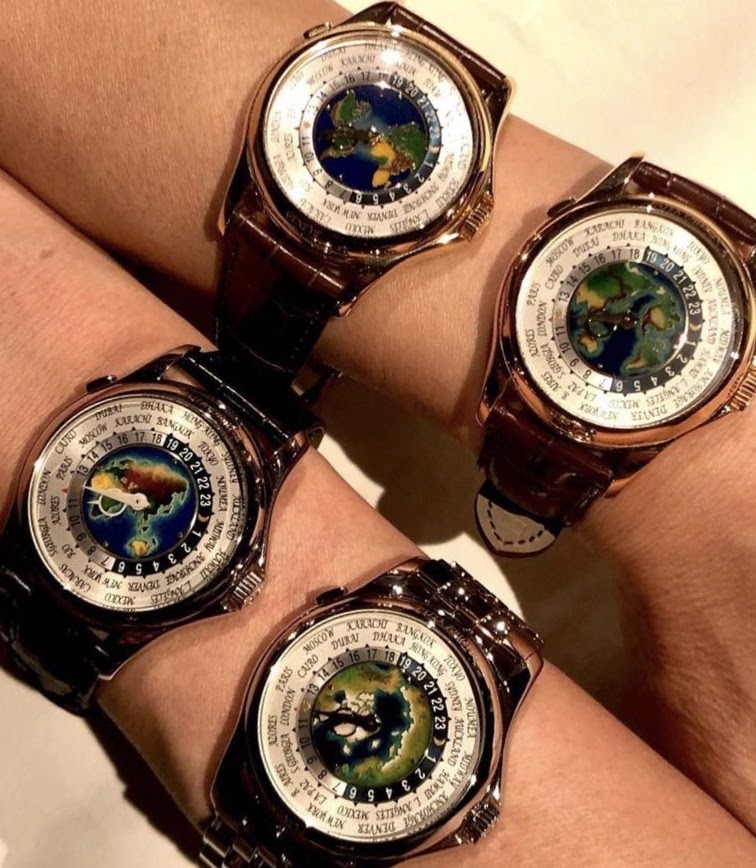 This message has been edited by ChristianDK on 2019-04-29 06:33:06